Though my appearance is NG, my thoughts are hot! "People" Heat up!
(Please note that this page was created using Google's automatic translation service and understand that because of this, its translation may not necessarily be accurate.)
Is classical music firm? boring?
An "inside" orchestra that breaks such a preconceived concept and tweetes with a light narrative. This time, five "middle people" who are excited not only on Twitter but also in the real world gathered and talked about "Orchestra Love" hotly!
Kanagawa Philharmonic Orchestra (Kanagawa Philharmonic)   This time we had a request for a performance from NHK Radio. At first we had two people with Sendai Phil, but thank you very much for your kind consent. I think it's a good thing to excite the concert that people can talk to each other easily.
Sendai Philharmonic Orchestra (Sendai Philharmonic)   In the first place, it was a member who had never met without the means of Twitter.
Tokyo Philharmonic Orchestra (Tokyo Philharmonic)   surely. Players interacted with each other through supportive appearances, but the clerical staff had no chance to get to know other organizations.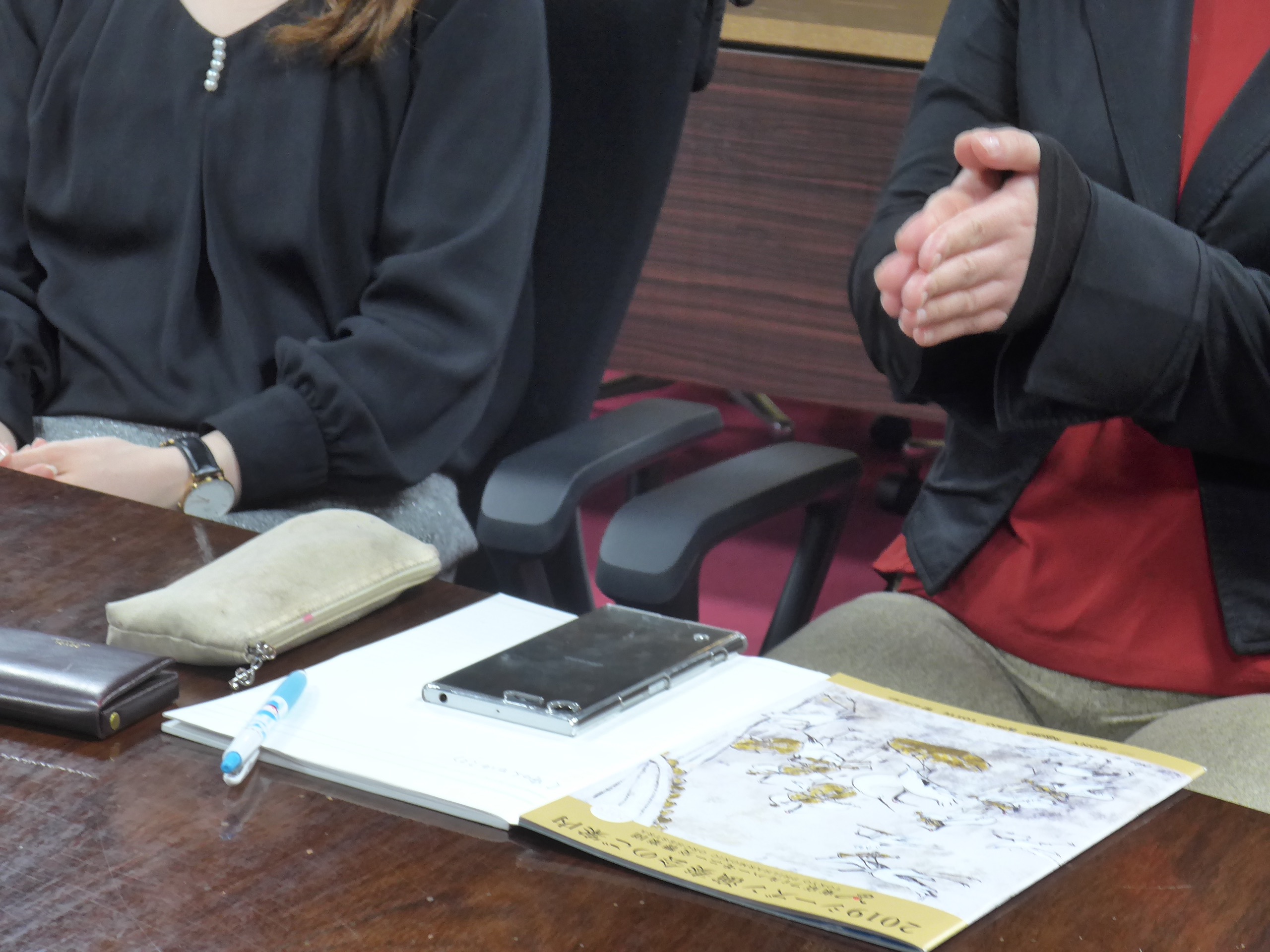 What can you do with Twitter ?
ng> For those who have never listened to the Kanagawa Philharmonic Orchestra, the concert hall has an image of "hard" and "boring". But it 's definitely fun to go! One of the first things you can do is create an opportunity to experience the fun. The follower may tweet to the person who actually came, saying, "Have you had fun?" Instead of the "middle person".
The Tokyo Phil SNS is easy to make a good cycle of sharing your thoughts, so I think it would be nice to turn it around.
Listen to the best part of the Sendai Phil Concert live! Twitter doesn't start with anything you don't want to come to, so Twitter is the reason for that.
Japan Century Symphony Orchestra (hereinafter, Japan Century) Concerts are often regarded as noble, but everyone enjoys it. Twitter can offer a variety of ways to enjoy, so I hope you can choose the one that suits you.
Although the axis of the Tokyo Phil Orchestra is classical music, demand for movie music and pop music is also increasing. Some customers shy away from saying that it is not classical music, but we perform all concerts with the same motivation, and first experience and touch the sound of the orchestra. Is important. Because it is twitter that every genre customer sees, it is good to be able to transmit with a wide approach.
rea-web.jp/wp-content/uploads/2019/03/tuba.png "alt =" "width =" 632 "height =" 888 "/>
Tokyo City Philharmonic Orchestra (hereinafter Tokyo City Philharmonic) Twitter's merit is the ability to disseminate information in real time. Taking into account the time that is easy for everyone to see, we try to make it easy for anyone to read and make it easy to press "Like".
Mutual exchanges between Kanagawa Phil fans are also born. There are so many orchestras, so it's meaningless to say "I only have a meal". I think it's natural that people listen to our orchestra and the flow of "Where to go next" is born.
If you pick up rare songs from the Tokyo Philharmonic , you will often see visitors from Korea and Taiwan. This was something I couldn't think of a while ago, but this is also the power of the Internet such as Twitter. SNS is very convenient for delivering to people who want to deliver information.
There is also a hashtag on the Sendai Phil Twitter that says "#Take a trip and listen to orchestrations".
It 's nice to travel to the Japan Century Concert, but I'm happy if you think that there is a concert like this, let's go when you have time on your trip!
Introducing the recent hit Tweet as a "middle man"Can you do it?
Last year, Kanagawa Philharmonic Kentaro Kawase announced the marriage with announcer Yumiko Matsuo. It was just the first day of the rehearsal, so it spontaneously swelled in the band and performed a "marital march" in a surprise. Don't you think that is a blessing unique to an orchestra? When I tweeted to let you know that, it was a great response.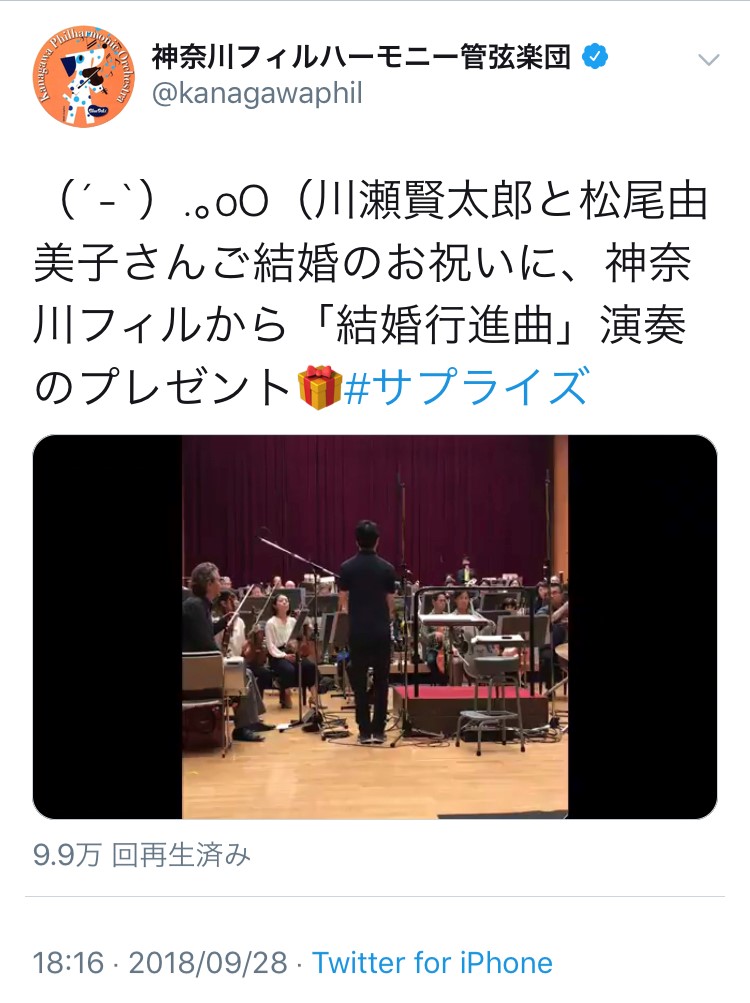 Tokyo City Philharmonic announced last year's Dragon Quest series performance concert in December of last year, and when it was Tweeted, it received over 1,300 likes. It was. I was happy with that alone, but following the account, I also saw a Tweet saying "I've never had a classic before, but I'd like to go to a regular concert." That 's why I 'm happy with that trend.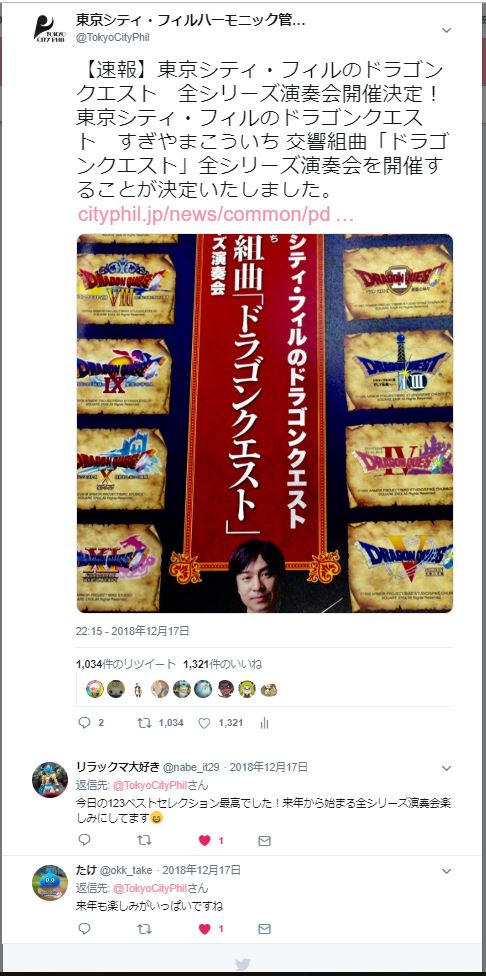 Since the Tokyo Philharmonic our house is greater work of the TV "story" might is often (laughs). In February of this year, I appeared on a TV music program.It was just after announcing the stop. I thought this would only be exciting together, so we tweeted live from the start of the program. Then, at the moment of the climax, the number of "likes" exceeded 6,000. I remember that I was taken a little at the counter.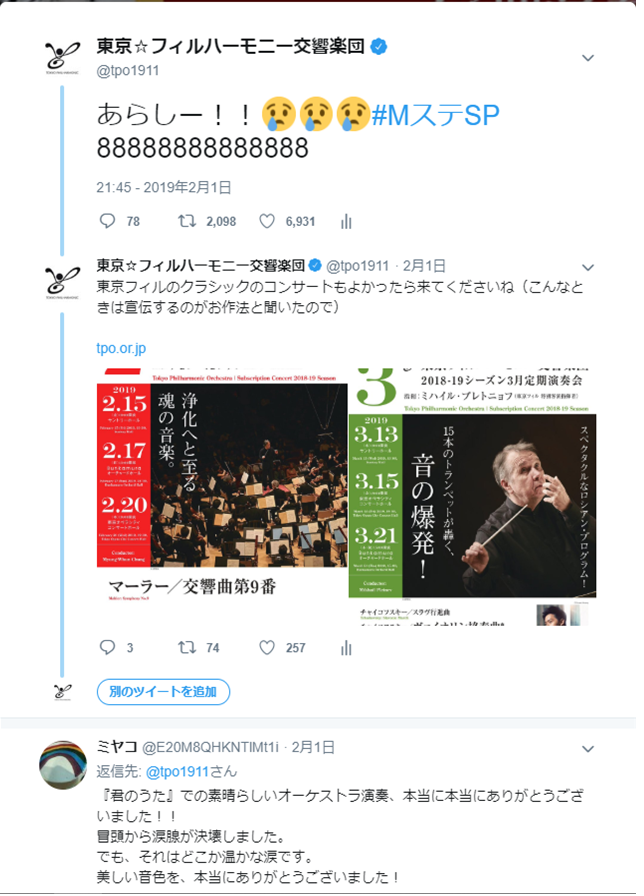 Japan Century the other day, I went to a concert tour, mainly in Western Japan, but the momentum of the conductor and soloist fans was great, and there were many customers to meet for the first time, and the followers in 2 weeks More than 200 people. However, we usually convey the daily faces of players who are shining on the stage and tweet about the staff's work scene.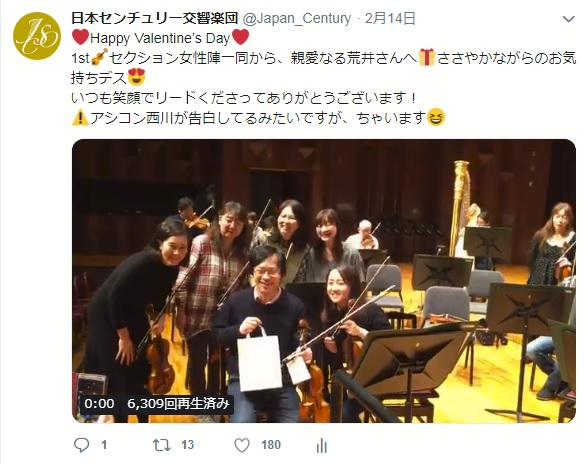 People in the classic industry tend to be categorized as `` people from another world '', so those who are playing, people in the middle, people who made songs hundreds of years ago, please see the tweets As a message that it 's the same as everyone else.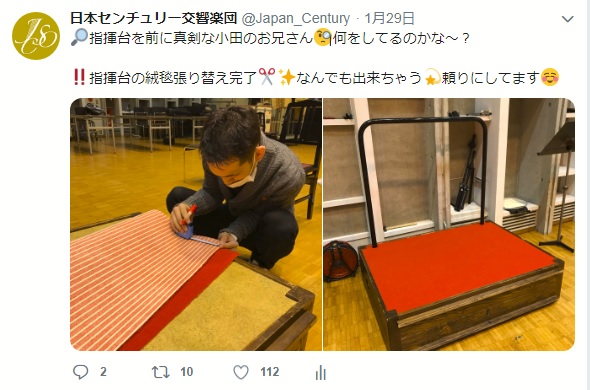 Sendai Philharmonic last year's regular concert, percussionist Sho Sasaki's "one full bass drum""When I tweeted the video, the number of views was about 20,000 times! Please come to Sendai to hear this one (laughs)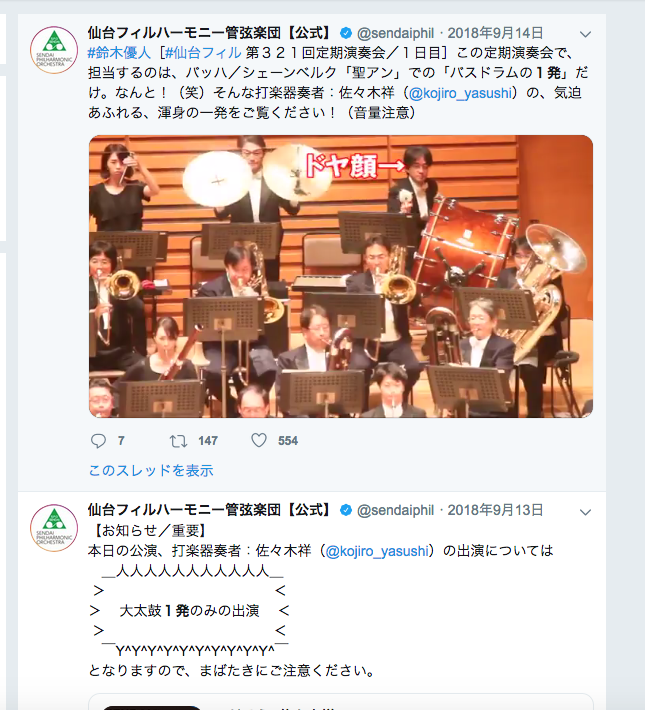 Where do you think the charm of the orchestra is?
The words of the Tokyo City Phil Prof. Koichi Yamaguchi have said that the orchestra music is the most "feast" of music. I think that the orchestra is unique to the excitement that dozens of instruments such as stringed instruments, wind instruments, woodwind instruments, and percussion instruments gather together to create a single piece of music. Live is the best way to immerse yourself in the deep and thick sound world of those instruments.
When Kanagawa Philharmonic encounters a really good performance, the performers, customers, and staff are surrounded by a happy atmosphere. I think that excitement can only be enjoyed "lively".
It looks like the Tokyo Philharmonic . After a good concert, everyone will come back with a good face. The people gathering in the concert hall are very wide. Some are elderly and some are unexpectedly young. Don't you think it's amazing that people who have no connection or gathering in one place? Moreover, the sense of unity is amazing!
You can see that the orchestra has a preconceived preoccupation of "boring" and "boring", but on the other hand, there is also an image of "something good". First of all, please come with the thought that "I'm not sure but it's amazing". Feel the sense of unity of live performanceBecause I do n't know.
Many of the Japanese Century Classic music was created hundreds of years ago, and I think it is amazing that it is reproduced in front of you. Of course, it can be reproduced because the score remains, but the "sound" disappears on the spot. It is a concert that gives you such a valuable experience.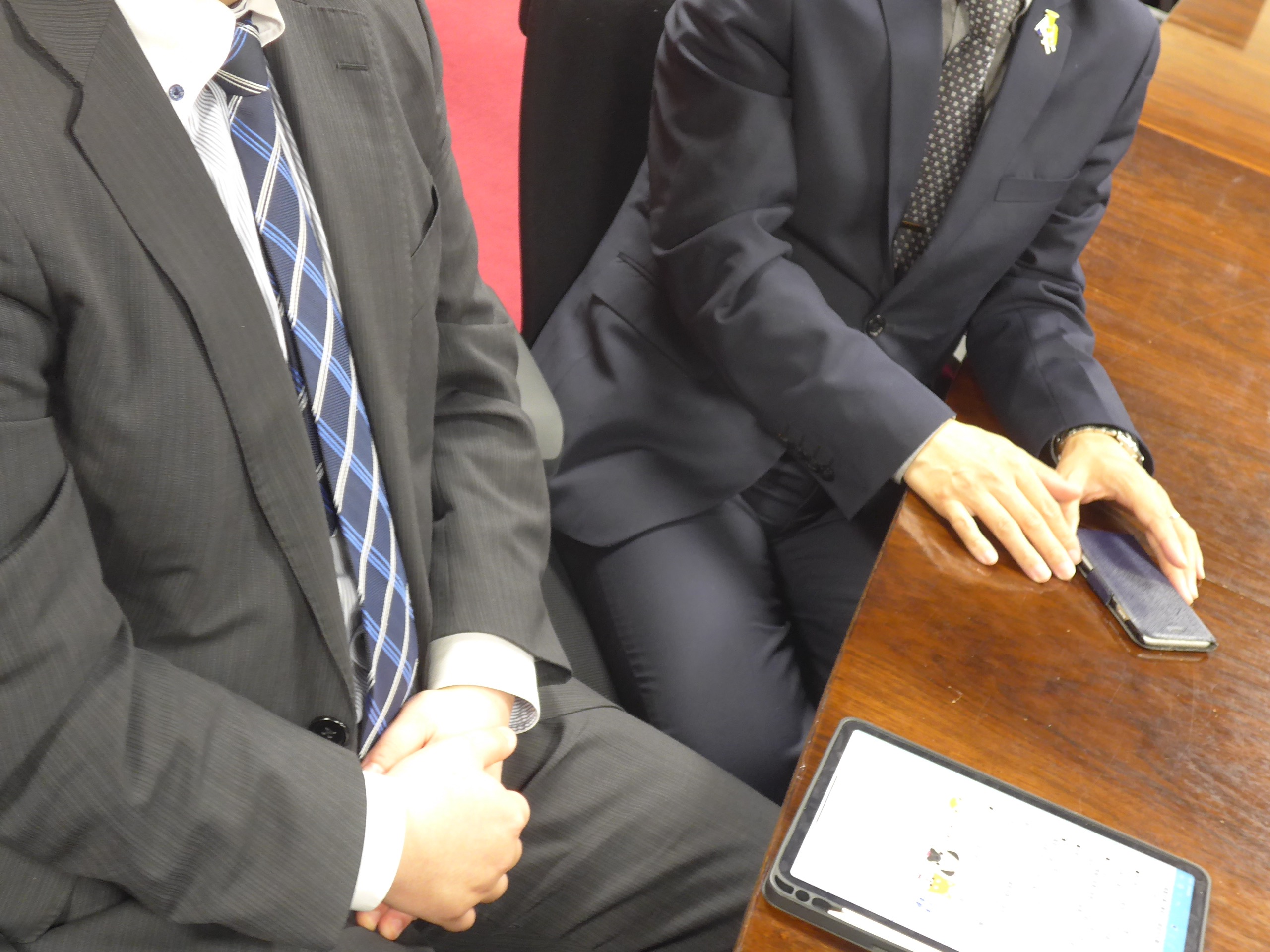 Anyone can enjoy Kanagawa Philharmonic music freely. I am confident that you will definitely enjoy it!
Sendai Philharmonic is the real pleasure of listening live! The role of the "middle person" is what makes that happen.
Thank you very much!