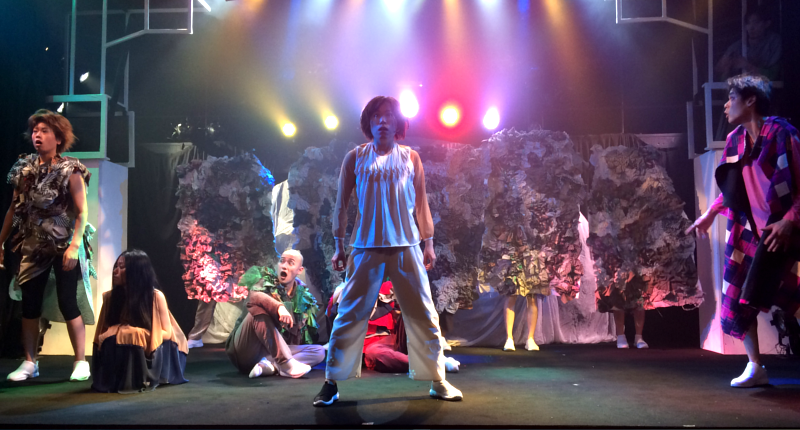 This event has been decided to be held without spectators to prevent the spread of the new coronavirus infection. Some of them will be live-streamed. Please refer to the homepage for details such as broadcast time and delivery address.
Click here for the homepage.
(TOP image) Fictitious tatami "The sun is a frozen rose-absolute zero anatomy" (2017)
The Kanagawa Short Drama Award 2020 Theater Competition is a theater award aimed at expanding the expression of theater and transmitting experimental works that cross culture and art from Kanagawa. In the main competition, 7 groups selected through preliminary screening will be divided into 2 blocks. After judging, the Grand Prix group work and the Audience Award group work will be decided. Please witness the moment when new talent is sent from Kanagawa!
This event has ended.
Kanagawa Short Drama Awards 2020 Theater Competition Finals
[Holding schedule] March 20, 2020 (Friday / holiday) to 22nd (Sunday)
[Venue] KAAT Kanagawa Arts Theater Large Studio
[Fee] Adults 1,000 yen, high school students and younger 500 yen
[Ticket] Ticket Kanagawa , etc.
<A block>
[Schedule] March 20 (Fri/Holiday) 16:00/22 (Sun) 16:00
Peaceful Place / Fictitious Tatami Mats / Theatrical Exploration with John Smith / Momeras
<B block>
[Schedule] March 21 (Sat) 13:00 / 22 (Sun) 12:00
Kuyoshigumi / Shirakan / Space Knot Blank
*Doors open 30 minutes before each block