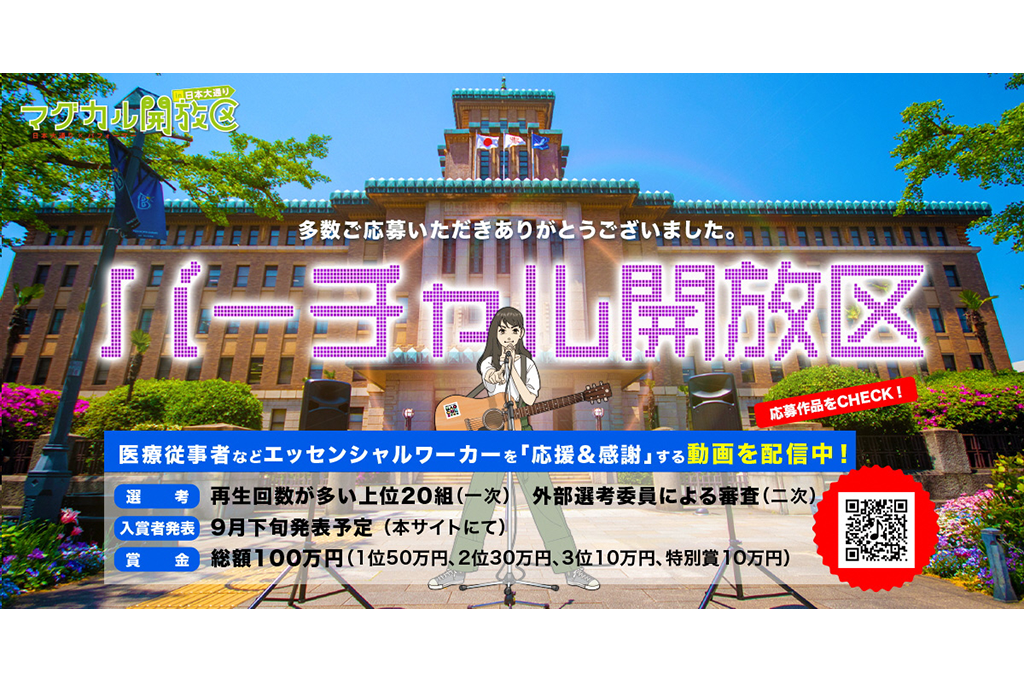 "Virtual Open Zone" Winners decided in late September! !!
(Please note that this page was created using Google's automatic translation service and understand that because of this, its translation may not necessarily be accurate.)
In the "Virtual Open Area", we received many submissions of videos of various genres related to cultural arts, with the theme of support and gratitude to those who are working to prevent the spread of the new coronavirus infectious disease. Please watch it.
《Selection》
◎ Top 20 groups with the most views (primary) Judging by external selection committee (secondary)
◎ Winners: Scheduled to be announced in late September
◎ Total prize money 1 million yen (1st place 500,000 yen, 2nd place 300,000 yen, 3rd place 100,000 yen, special prize 100,000 yen)
[Application list site] https://kaihouku.pref.kanagawa.jp/?page_id=1593
[Inquiry] 045-323-9351 (Virtual Open Zone Management Office)
[Email] magcul-kaihouku@arcship.jp
* Click here for the official website of "Magcal Open Area"!