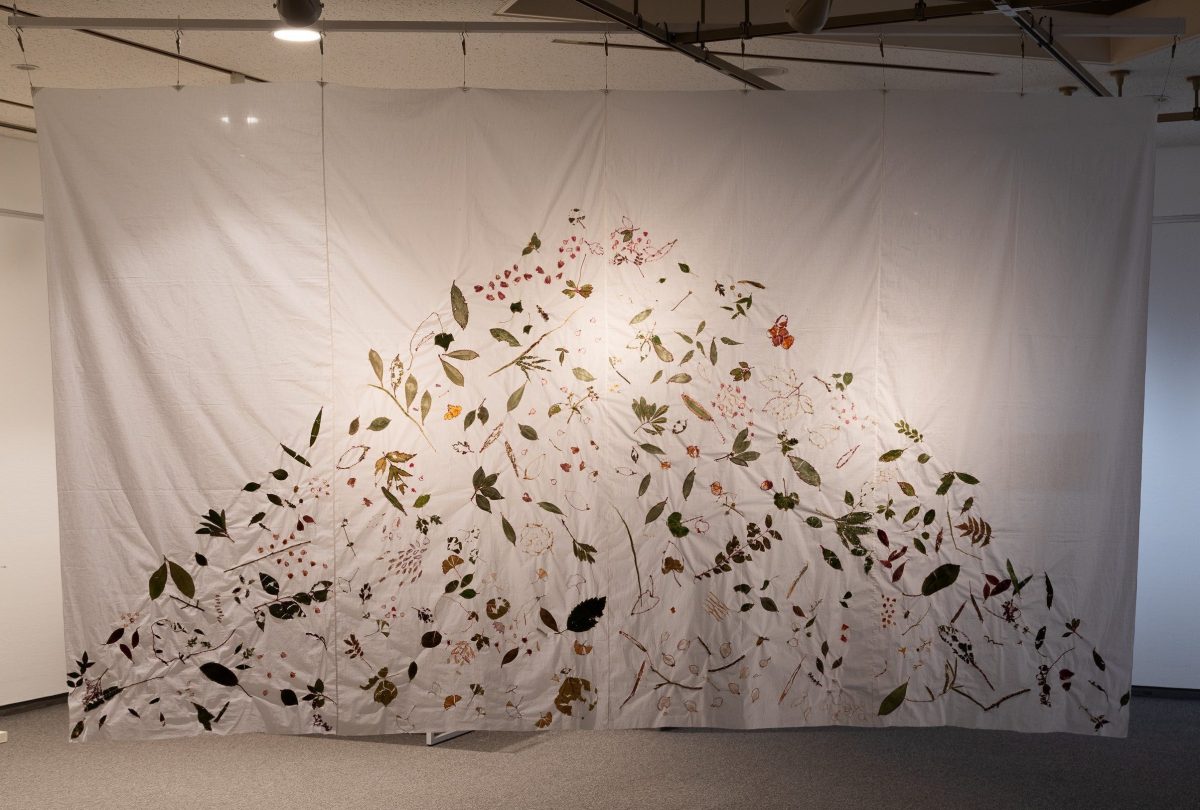 (TOP image) "Memory of the Mountain" (Part) 2019-2020 Petals, leaves, branches, fruits, seeds, fruit skins, threads, cloth, photographs (5-piece set), collection of the artist Photo: Shintaro Yamanaka [Qsyum! ]
Go, see, and feel the world of art
File.30 "Mariko Sakuse Exhibition|Sewing Life"
Miyuki Inoue (Magcal Editorial Department)
sew life
I was curious about the title of the exhibition scheduled for this spring at the Yokohama Museum of Art. I feel like it's a heavy world, but I can feel the honest cuteness from the attached work image.
What is this all about?
The exhibition was postponed due to the effects of the corona virus, so the summer ended without the mystery being solved.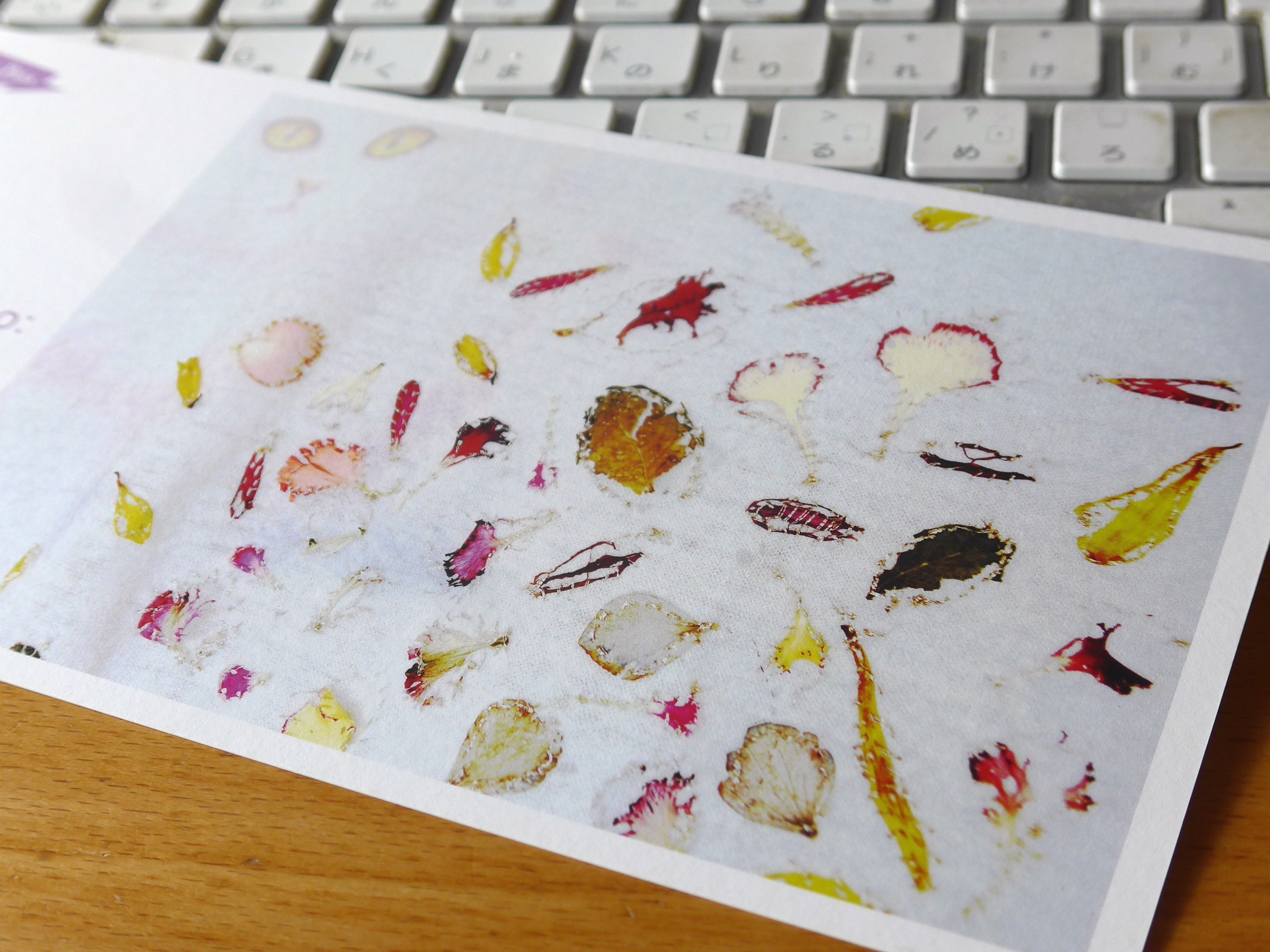 And the time has finally come to solve the mystery. "New Artist Picks 'Mariko Sakuse Exhibition | Sewing Life'" will be held!
Before the opening on November 14th (Sat), I had the opportunity to talk to the writer Mariko Sakurai, so I went out with my heart pounding.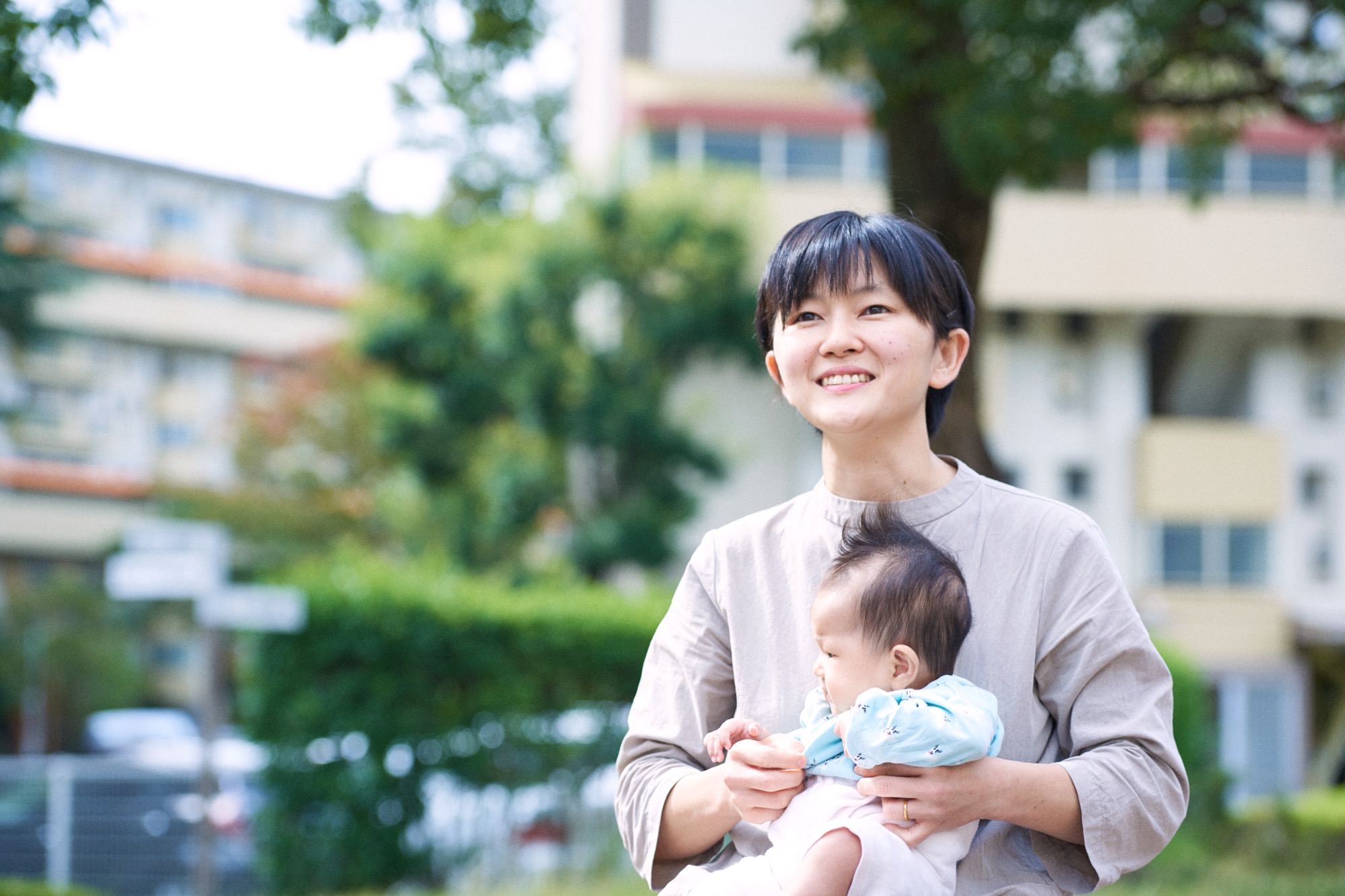 Mr. Sakuse said that he was originally interested in fashion. Aspiring to learn "manufacturing" because he felt the difficulty of actually creating what he imagined. However, there were no textiles in the craft field at the University of Tsukuba, where he majored in arts, so he had no choice but to choose woodworking. It's a very unique life.
"Naturally, I was in an environment where there were many people around me who created 'beauty for use' such as tableware and chairs. I grew up with my grandmother, who was an embroidery teacher, so I wanted to try sewing, which my grandmother, who I love so much, always did."
This is how the "Sew a Tree" series was born.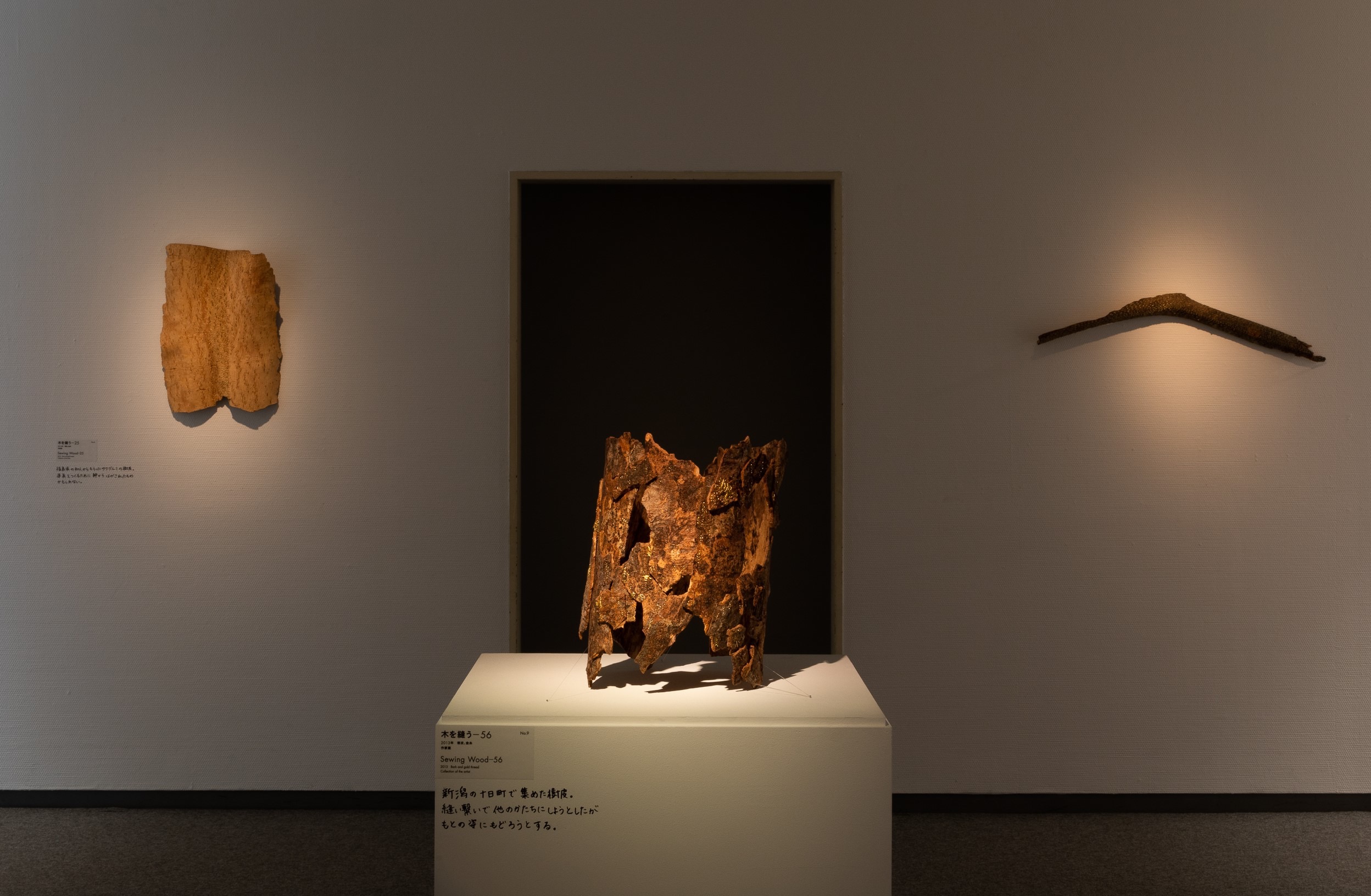 *Exhibition view of the "Sewing Trees" series Photo: Shintaro Yamanaka [Qsyum!]
"I like things that have passed through time, like tree rings, and things that make you feel the flow of time. Thinking about it, cuddling with it, and just sewing.Maybe I'm enjoying the world of time play."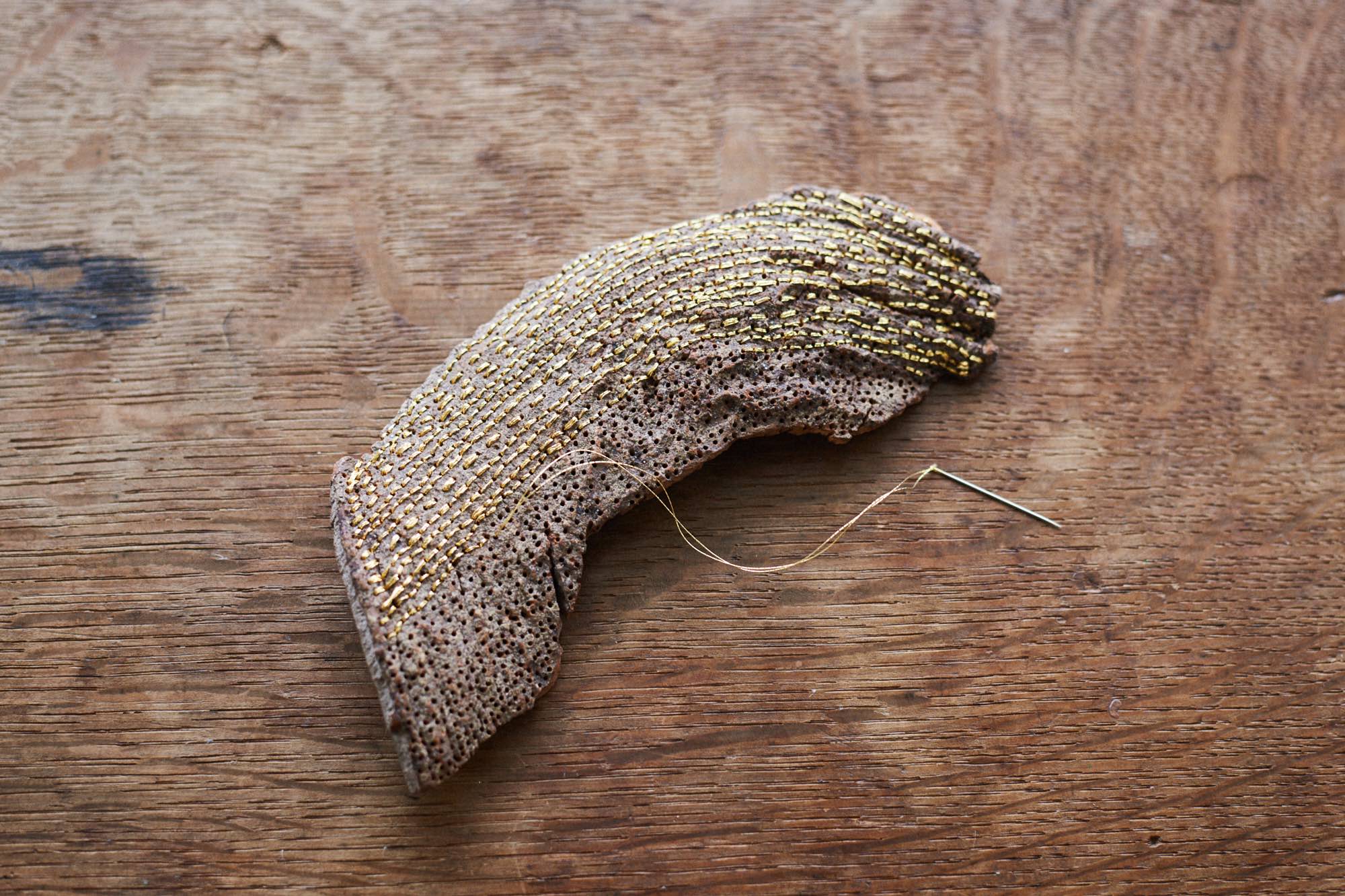 Because it is a natural material, the bark of the tree may come off or chip off during production. Even such fragments are carefully sewn up with a needle and thread.
"Sometimes things get cut off along the way, but I think it's fun to sew them together."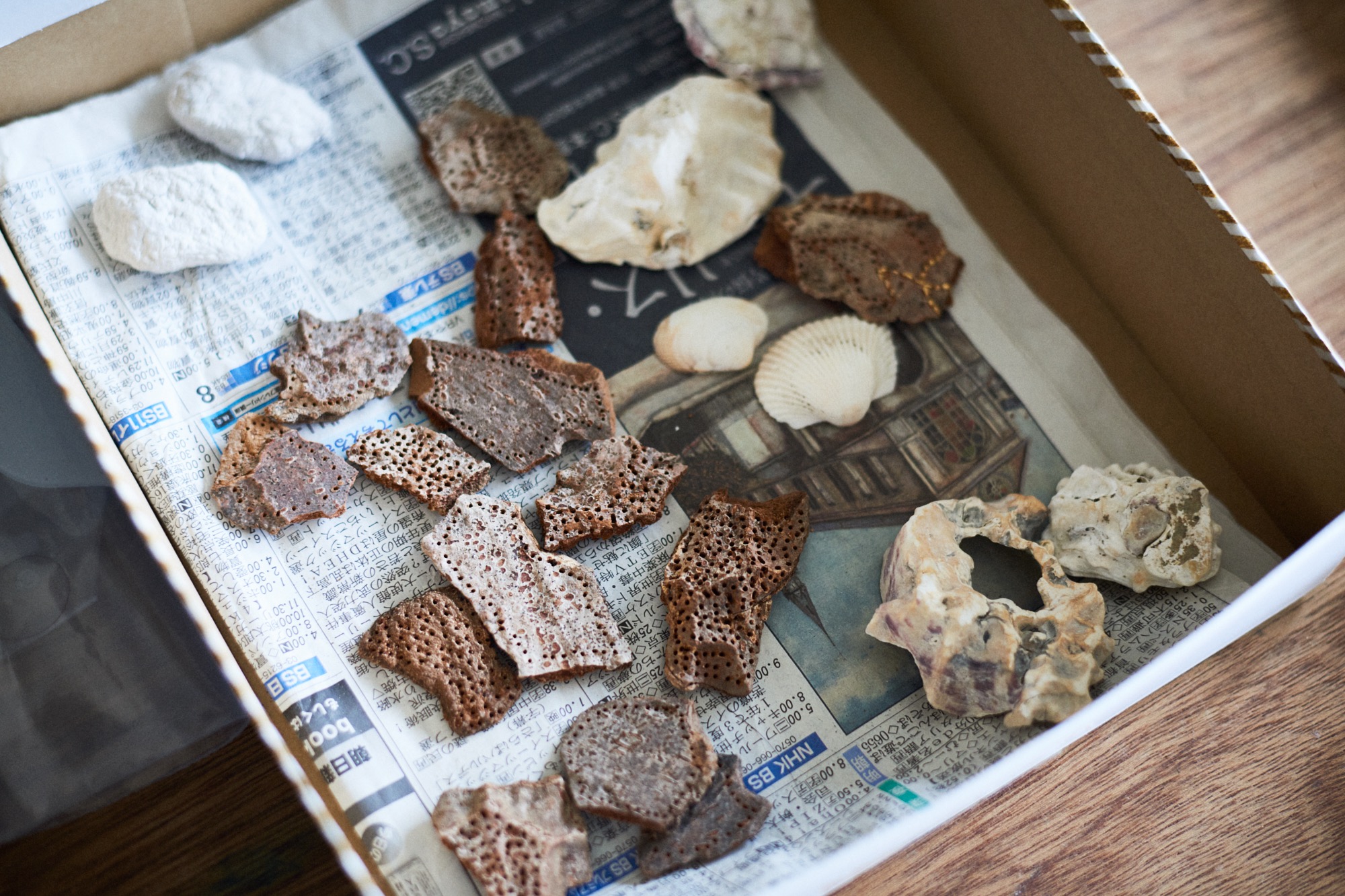 Having grown up in Sashima, Yokosuka, Mr. Sakuse loves the sea, and his house is stocked not only with pieces of wood but also shells. Of course, seashells are also sewn.
"It's interesting to feel what the materials are, and I end up picking up all sorts of things. My family once warned me, 'Be careful because there might be something in there' (laughs). As I work on it, I feel like the story of the material melts into it, and I think that feeling is also interesting."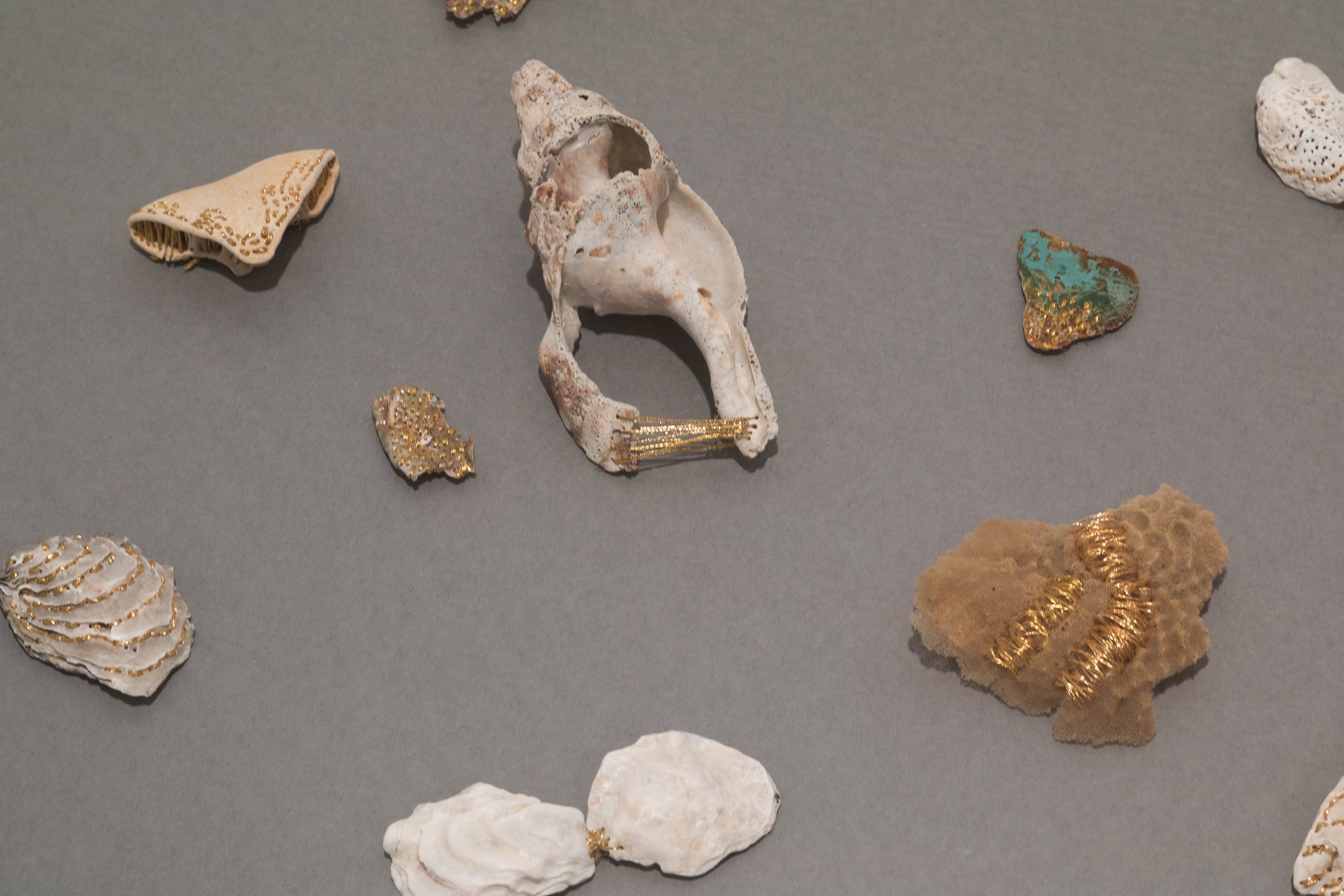 When compared with these works, I feel that the works used in exhibition DMs give a slightly different impression. That should be it, it seems that this is the one that sewed the time with my grandmother who passed away last year. My grandmother's favorite sweatshirt, the flowers that bloomed in the garden, mint leaves, the hair of my beloved cat, and my grandmother's hair. It is said that it is a work that sews the feeling of "thank you" along with many memories.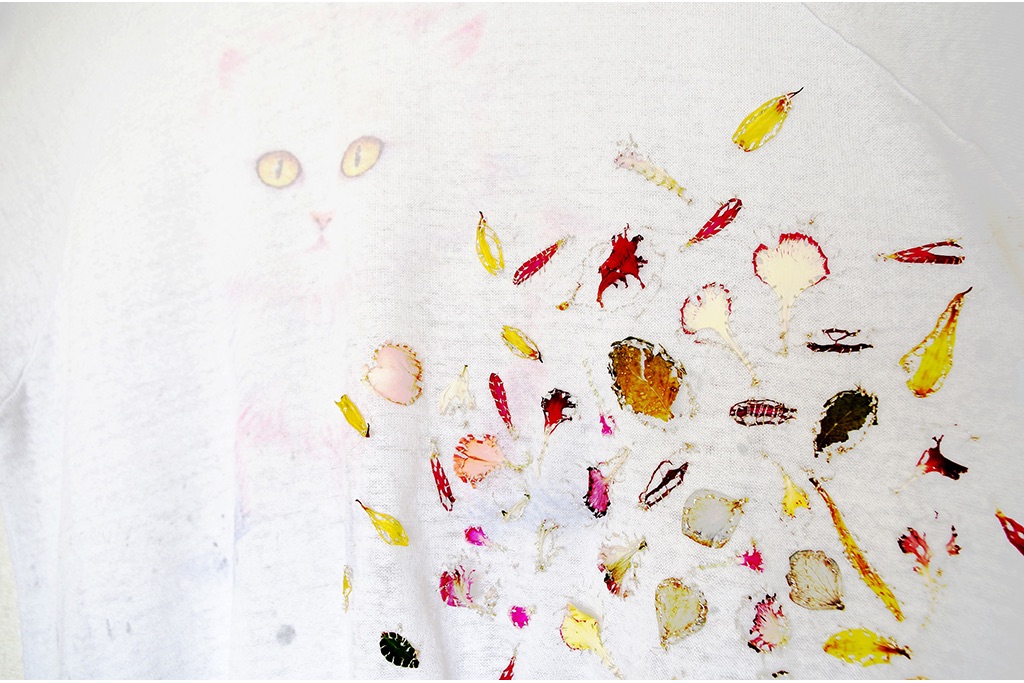 "The flowers and leaves may eventually fade and crumble, but I want to leave the 'hand marks' of when I sewed them on. It was spring when the work was brought into the museum. , The color and texture may have changed now, but the change is also interesting.It's a very private work, so I was hesitant to publish it, but I hope that those who see it will have an opportunity to think about something. I think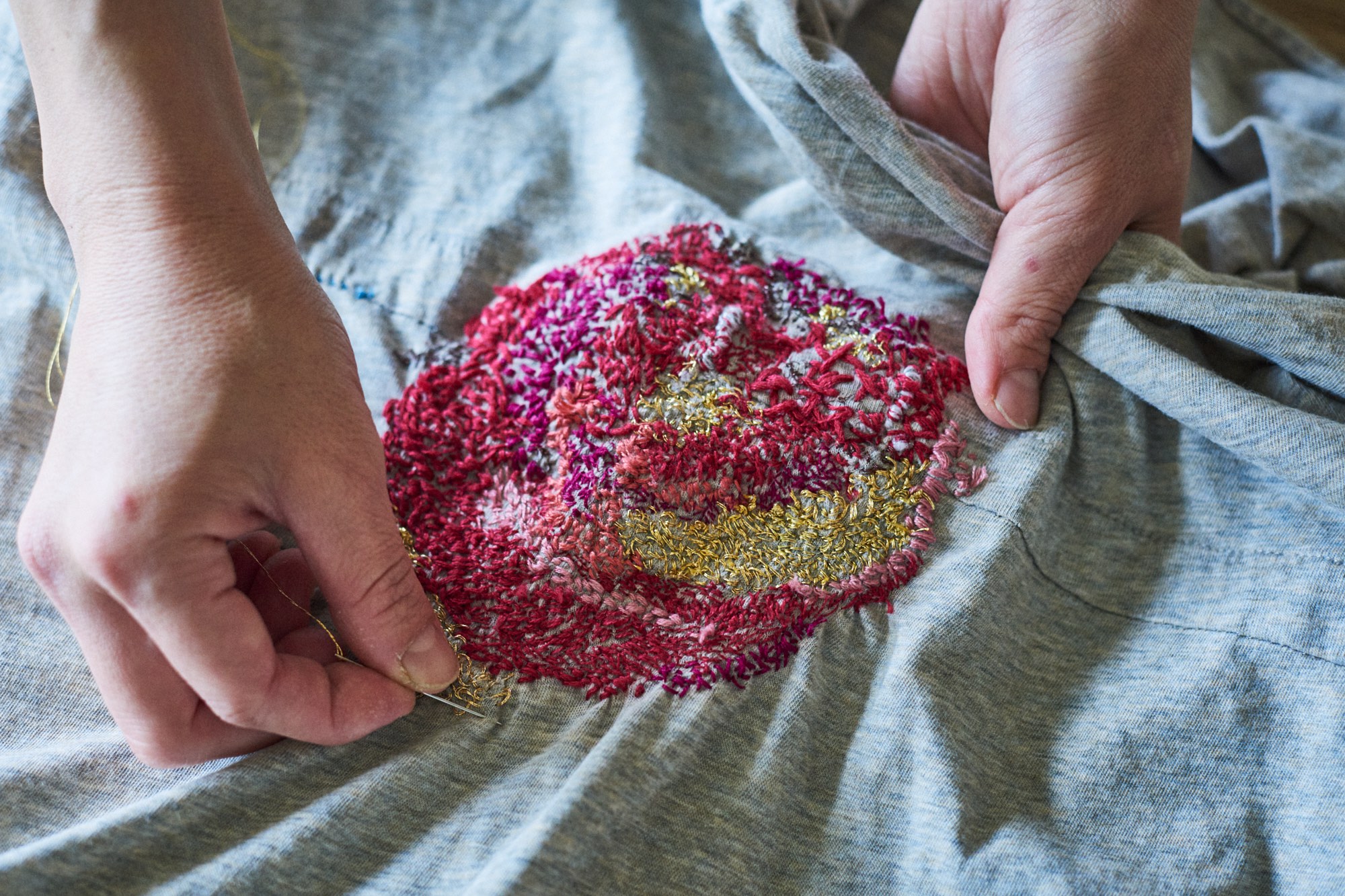 While the exhibition was postponed, Sakuse gave birth to her second child. When I visited her, she was working on a new work based on an idea that came to her mind when she gave birth. The material I chose was the cotton dress I wore when I gave birth.
"At the moment of childbirth, there is a lot of bleeding. I think many people have a scary image of blood, but I was very relieved at that time. I feel relieved that he has come out, and that blood also changes with time.
Mr. Sakuse has been sewing pieces of wood, flowers, shells, and memories with his deceased family members. The next creative theme may be heading towards the newly sprouted "life".
New Artist Picks
Mariko Sakuse Exhibition|Sewing Life
[Date] November 14th (Sat) - December 13th (Sun) 11:00-18:00
*Café Ogurayama is open from 10:45 to 18:00
[Venue] Yokohama Museum of Art Art Gallery 1, Café Ogurayama
[Closed] Thursday
[Fee] Free
[Organizer] Yokohama Museum of Art (Yokohama Arts Foundation)
[Cooperation] GALERIE PARIS, Café Ogurayama
[Inquiries] 045-221-0300 (Yokohama Museum of Art)