Recruiting Magcal Theater performers! !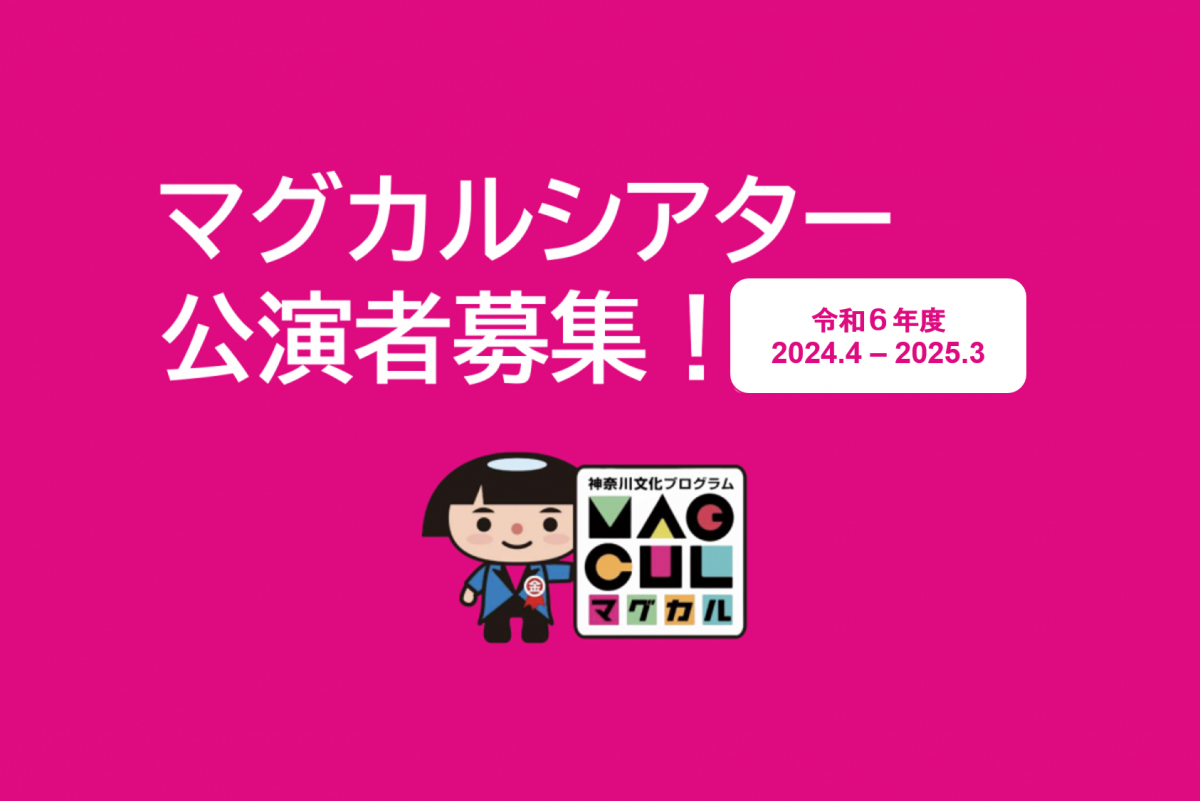 Recruitment of groups performing at the Magcal Theater in the 6th year of Reiwa (April 2024-March 2025) will be carried out.
You can use the facilities and equipment at the venue free of charge for performances!
In Kanagawa Prefecture, youth are involved in performing arts for the purpose of nurturing cultural and artistic human resources as part of "Magnet Culture", which attracts people with the charm of culture and art and creates a lively area. We are holding the Magcal Theater and the Magcal Theater in Art Hall so that we can freely announce and transmit things.
This time, we are looking for groups to hold performances with the prefecture in the 6th year of Reiwa (April 2024 to March 2025).
Performing groups can use the facilities and equipment free of charge to hold performances, and depending on the availability of the facilities, they can also use them as rehearsals before performances.
About performance groups recruited in 2024
[subject]
Theater, dance, music, entertainment, puppet show, recitation, fashion show,
Performing arts such as film screenings and magic shows
[Appearance qualification]
In addition to individuals who fall under the category of youth (up to the age of 39) and organizations whose main members are youth,
Individuals and groups whose activities are mainly open to young people
[Venue and number of slots]
Prefectural Youth Center Studio HIKARI: 28 slots
Prefectural Kanagawa Art Hall: 5 frames
For the detailed schedule, please see the recruitment schedule of "Reiwa 6 Magcal Theater Performer Recruitment Guidelines / Application Guide".
[How to apply]
Recruitment period: From Tuesday, July 18, 2023 to Monday, August 28
e-kanagawa electronic application (Kanagawa Prefecture electronic application system)
*We do not accept applications by mail or in person.
Magcal Theater implementation guidelines, Reiwa 6 Magcal Theater performer recruitment guidelines and application guide
And understand the contents of the new coronavirus infection spread prevention guidelines set by each venue,
Please accept it before applying. Please note that the guidelines may be revised from time to time depending on the situation.
Click here for the application page
Please check the official website for other details.
2020 Magcal Theater Performer Recruitment Flyer