We will be holding a housing complex chorus recital!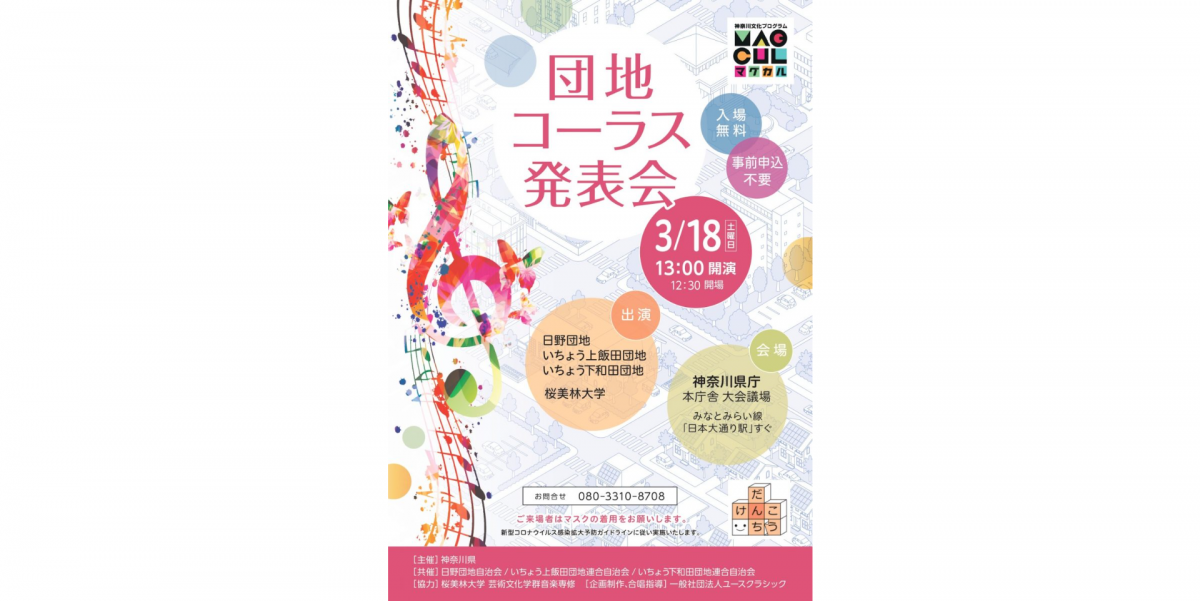 Residents of the prefectural housing complex will perform a chorus of nostalgic masterpieces and nursery rhymes.
Kanagawa Prefecture is promoting magnet culture (Magcal) initiatives that attract people with the charm of culture and art and create vitality in the region.
As part of this initiative, we started a "senior chorus project in prefectural housing complexes" in FY2020.
We would like to inform you that we will be holding a recital to showcase the results of our choir lessons.
Please note that in this project, we are taking measures to prevent the spread of the new coronavirus infection.
Click here for event information
About viewing...
No pre-registration is required and viewing is free. Please wear a mask when viewing.
About the interview
Interviews and photography are possible on the day.
others
This performance may be canceled depending on the infection status of the new coronavirus infection.
Please check the prefecture's website for the latest information.