music
Ryu Miho's "Woman in Jazz ♡" 6th Noge Jazz Cafe "Chigusa" "Listen to the space that ticks with Jazz and people"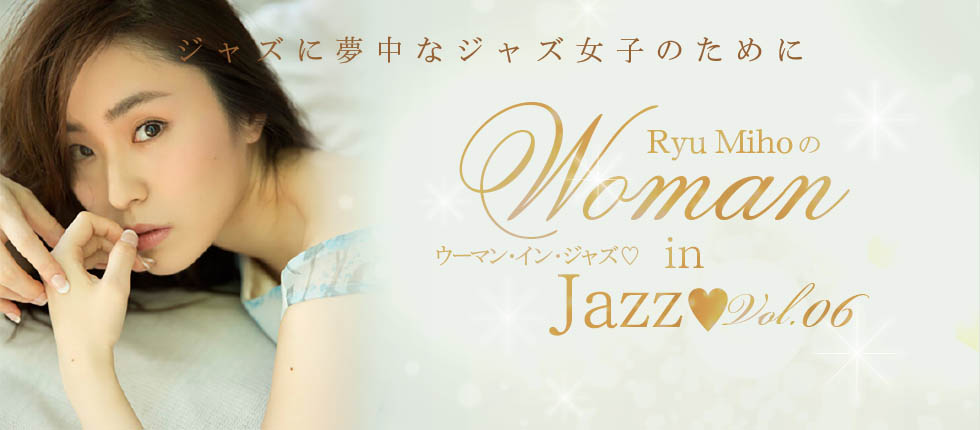 Ryu: "Woman in Jazz ♡" is delivered with a concept that makes women feel free to go to jazz houses and jazz cafes and want to go there again.
Mr. Fujisawa: Actually, I want female customers to come, so I can draw fortunes related to jazz on Mondays. Comes with one candy ball. That's it.
Ryu: Good, like Ladies' Day.
Actually, I've been to this shop several times, and I have the impression that this shop has a long history with jazz, but please tell me how this shop was built. please.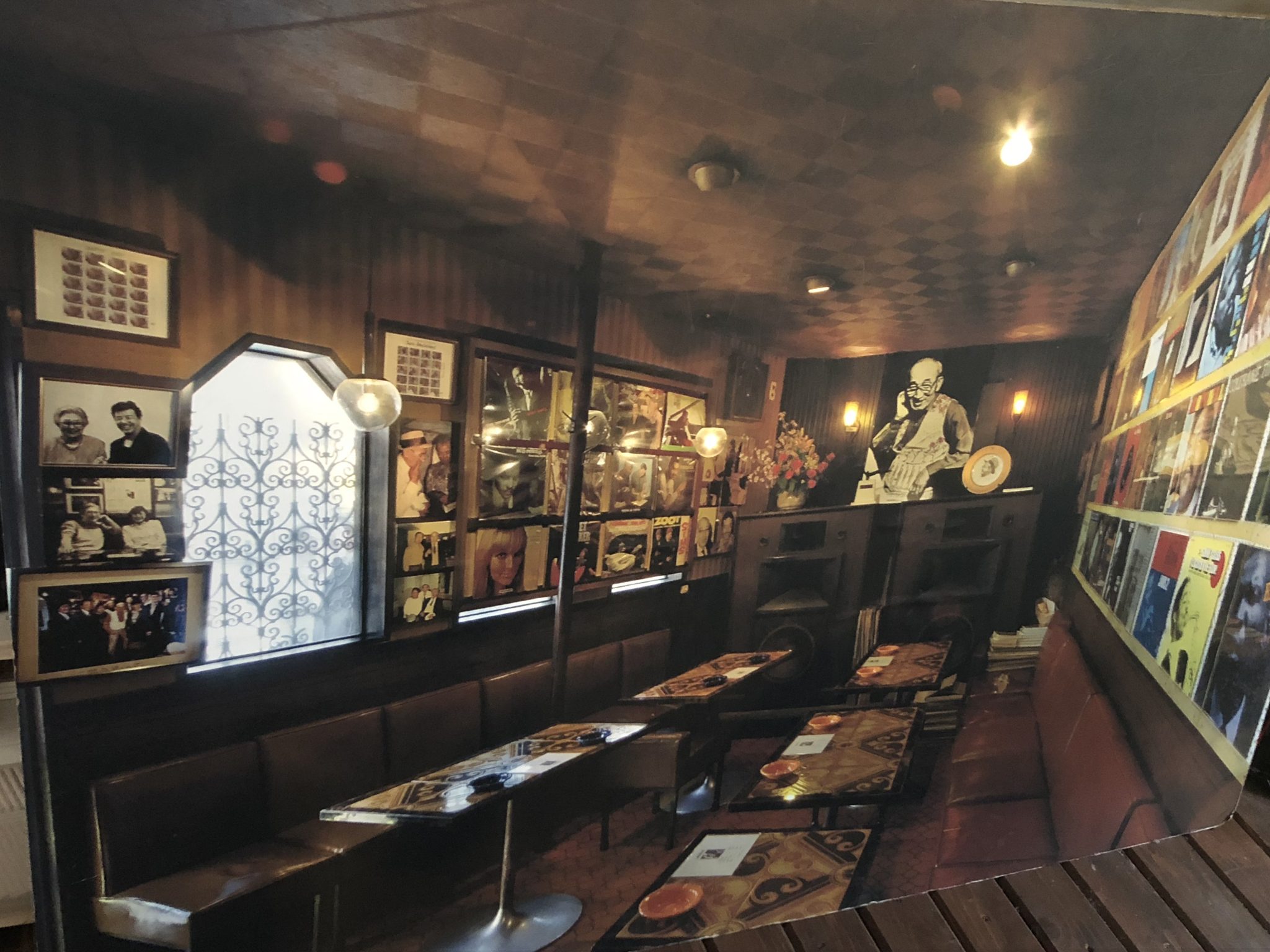 Mr. Fujisawa: I closed the store once in January 2007. This is because Mr. Yoshida got caught up in the development of a land-raising condominium and said, "I want to buy records as much as I buy land." As a result, after Mr. Yoshida died, his younger sister, Takako, took over and had been in business for several years with volunteer Chigusa-kai members, but he was informed of his eviction. I could fight if I wanted to, but unfortunately Takako got tired. The members of the Chigusa-kai originally helped after Mr. Yoshida died, but gave up and closed the shop once. That is 2007. At that time, there was a person like a jazz enthusiast who said, "I'll pick up the relics of Chigusano Care Home." From the player to the record, the material, if it disappears anyway, we will take it. There, the members of the Oita Chigusa-kai had a lot of discussions.
rgin-bottom: 30px; "> I've closed the shop once, but I have a desire to revive it someday, so I managed to leave some relics for the day. However, the players also have a lot of volume, so I was talking about what to do. A lot of people took care of me.
It means that I spent 5 years, though it was changing.
The central library, the parking lot of the JRA horse racing world, and finally the town development association said, "This is an important asset for Noge," and various people took care of it in good faith. The first thing that was there was the biggest.
At that time, while Noge Hana * Hana was working based in the town, there was a person who especially recommended Chigusano when he asked, "Why did everyone forget about Chigusano?" .. And I restored Chigusa for one day in the form of an event at the actual size.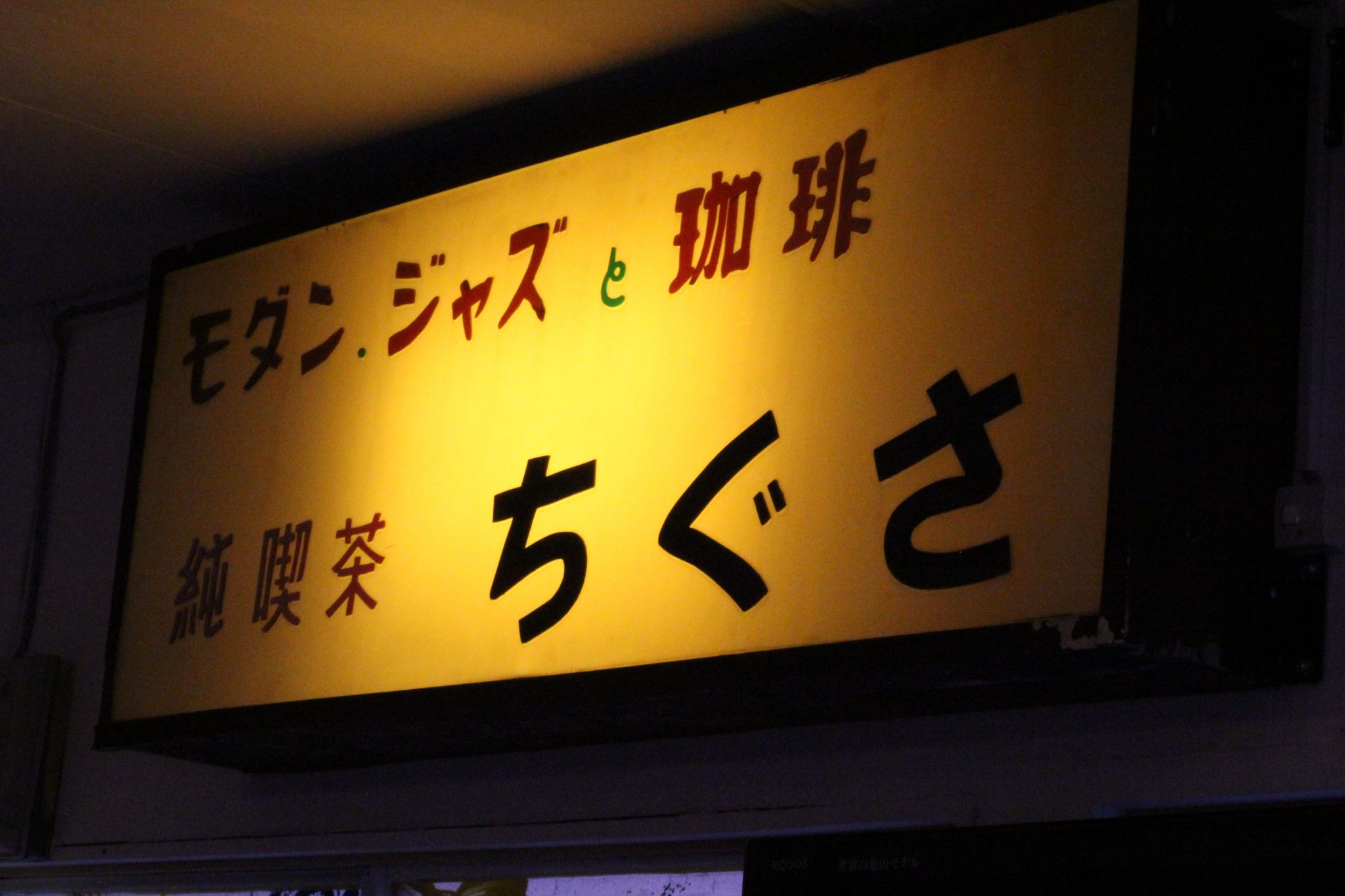 At that time, the materials when the Chigusa was dismantled came out in the form of a photograph.
Chigusa used to be a very old building that was easily broken on the second floor of a wooden structure, but I took pictures when it was broken. That's a tremendous number. There were hundreds. Based on that picture, I redrawn the blueprint and made it into Hana * Hana, which was restored to 70% of the size. At that time, about 1700 people came for 10 days of business.
I was wondering if I could finish it with just one event like this, so I started looking for a store from there.
When I was looking for a place to restart Chigusa in earnest, it happened that the neighbor was vacant. This is an old bar, which I used to leave for 10 years after closing, but I managed to get in touch with the owner.It was the summer of 2011 when I found a place and rented a place.
Before that, during the Great East Japan Earthquake, jazz friends who were familiar to us were affected by the disaster, and it happened to appear in the Kanagawa Shimbun, pulling out a record from the rubble and saying, "I can't lose this. We were inspired by reading the article by Mr. Tomiyama of h.IMAGINE, "I'll definitely restart again."
I don't think we can do it either. I am satisfied with the five bodies, and how blessed I am to have so many friends in such a downtown area. Let's resume with them! When. Mr. Toyama of h.IMAGINE said that he would set up a new shop in Ofunato, so we started to work together with that as our goal.
And Yokohama City will use the support system, use vacant stores, and support the disaster area. So, while submitting a proposal to Yokohama City and receiving support, the rent subsidy was half, but he did it for a year.
It was an unfortunate event of an earthquake in that way for a year, but with that as an opportunity, this shop was reopened and the shop started.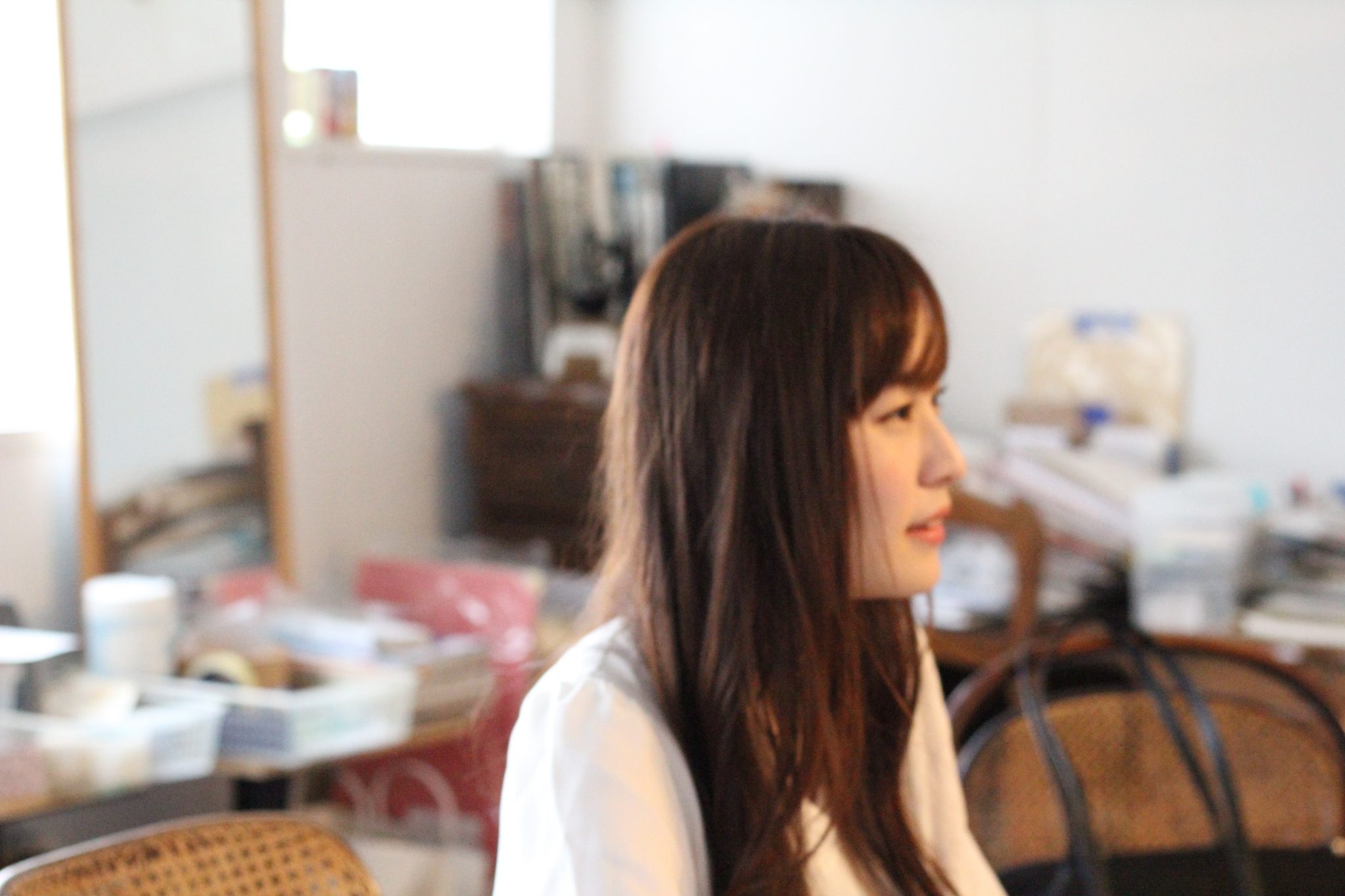 Ryu: That's right, so the store will open in March 2012, right?
Mr. Fujisawa: Well, it will be reopened with the shop in Ofunato. However, Ofunato was difficult and the land itself was washed away, so we are raising it over a wide area.
After that, it took 6 years to complete the foundation work to build a store, and although it is open as a temporary store, I think that a full-scale store will be reopened around next year.
While contacting Mr. Toyama on March 11th of this yearHow about after that? I think we will continue to do so together.
Ryu: For Chigusa, h.IMAGINE feels like a brother shop.
Mr. Fujisawa: Well, I'm sorry, but for us, it wasn't just that we were pushed back, but that we were shocked enough to be kicked from behind, which helped us.
Ryu: That's right. There is a strong bond that encourages each other.
What kind of things did Mamoru Yoshida's "building a store for listening to sounds" devise to create a store?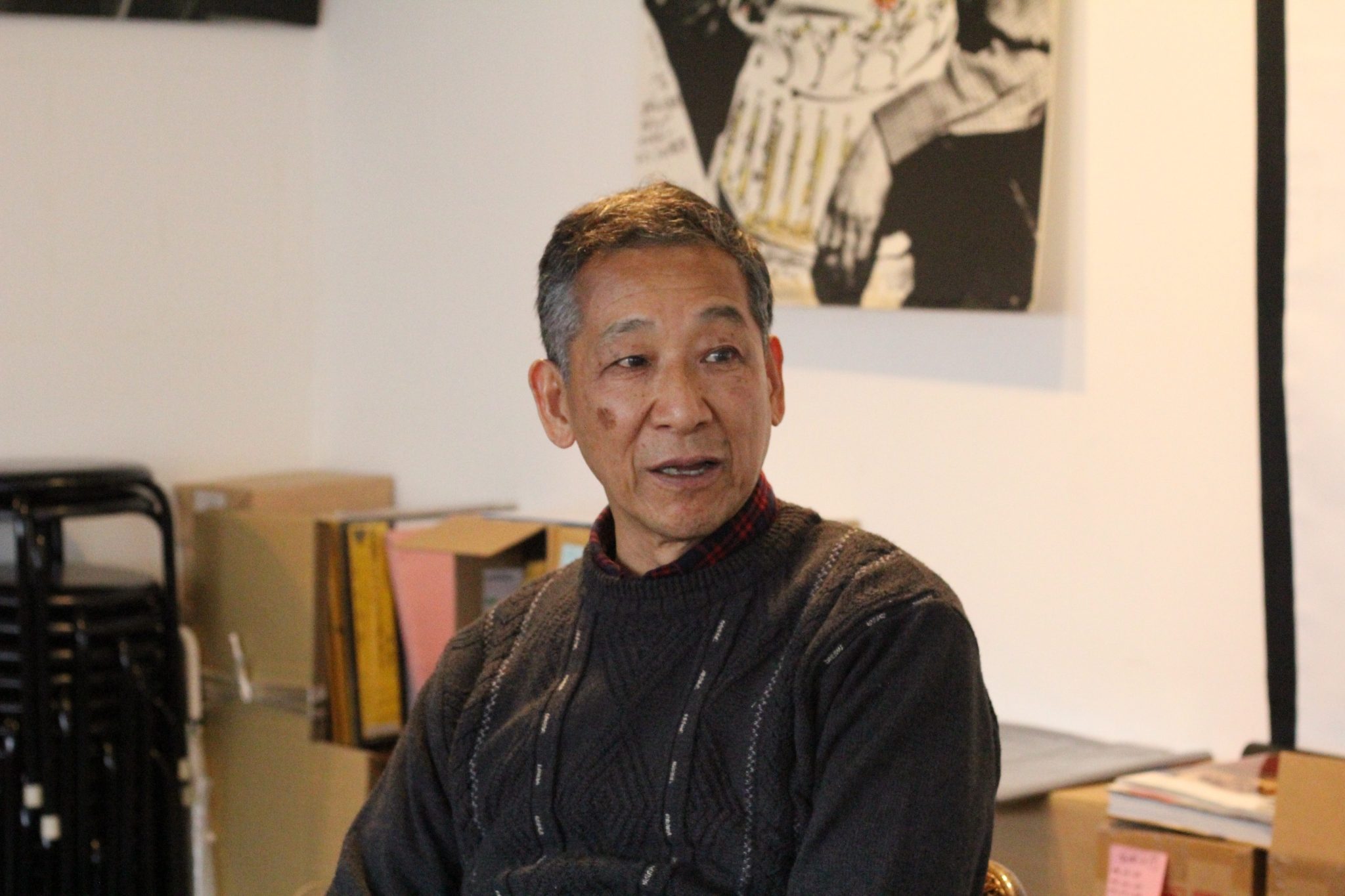 Mr. Fujisawa: For us, securing a place was the first priority, and we honestly didn't think about the good and bad for the sound. However, it happened that there was an old shop that was comparable to the original Chigu. So basically I didn't touch it. I put a pipe underneath because there is a second floor without touching it and it would be a problem if it fell down.
It's an interesting thing, and the sound is familiar to you.
I felt that there were speakers, players, amplifiers, and in fact, not only that, but also the buildings, I was gradually getting used to it.
In such a wooden house, I feel that it is something that is familiar and absorbs and gently returns, maybe it will return to the five senses visually.
I haven't touched it in particular.
Ryu: I was listening and thought that the sound was good. It's a gentle and deep sound, isn't it?
Ryu: The audio was designed and produced by Hiroyuki Takahashi (engineer of Victor Company, Inc.). It seems that it is an original with Chigusa's name on it, but has it been around since Mamoru Yoshida?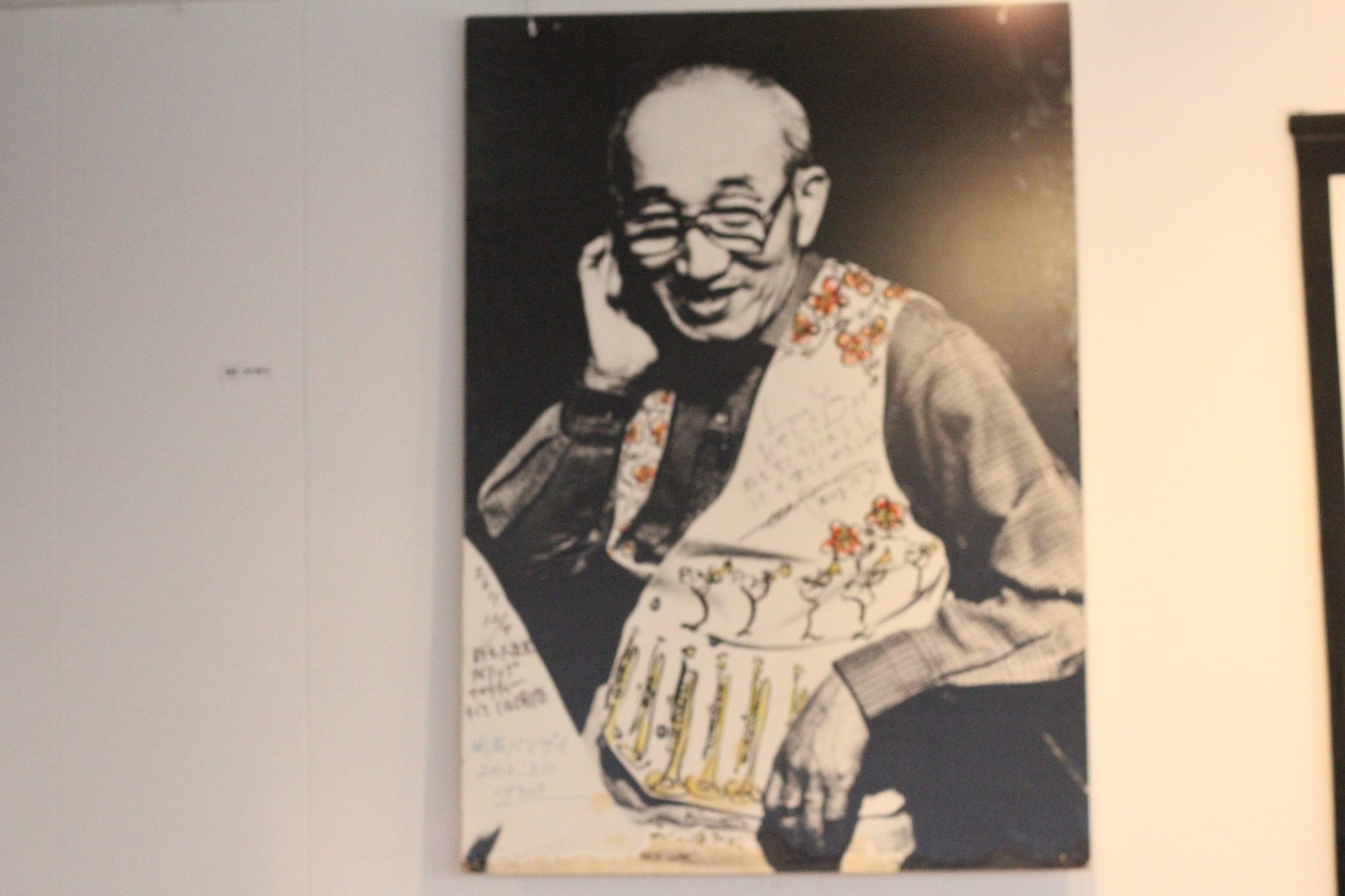 Mr. Fujisawa: Yes. Mr. Yoshida will be convened in 1943. It is a translation that is pulled to the battlefield. In the meantime, everything in this area will be burned by the bombing of Yokohama in April 1945.
Everything he cares about disappears there.
Fortunately he returns, but there is nothing.
Even so, I want to play jazz. I want you to listen and I want to listen together. So, the old friends from that time gathered together.
People who brought records, people who worked on audio equipment, and those people gathered and made them in various places. I cherish the end of that process.
The speakers, amplifiers, and players are all gathered together, and the contents are changing little by little, but I still cherish it.
However, people who are familiar with sound tell me that this is no good, so I should buy a new one, but there are times when it is difficult to replace it because of that background.
It may be said that it is unbearable to let customers hear this kind of thing if it is expressed purely as sound. But after all, there are people who say that Chigusano is the sound of Chigusano, including some kind of noise. Hachigusa model for the time beingI think it will go.
Ryu: I think it's wonderful. When entering Chigusano, many people listen carefully and listen to the sound of Chigusano seriously, and I also stay still, but after all, many customers usually listen to the sound.
Mr. Fujisawa: I wonder what this is. Originally, jazz was fun and music for dancing, so Chigusa may be responsible for Mr. Yoshida (laughs), but there was a place where I wanted to listen quietly, so I felt like that. Because there is also.
When I come to this shop, I'm confused about talking, but I also wonder if I can't talk at the coffee shop, so it's good, feel free. Since we are doing this in turn, the response differs depending on the person.
Ryu: That's right, it made it easier for me to enter (laughs).
How many records are there now?
Mr. Fujisawa: It's about 3000 sheets. I haven't released some of them yet. Originally there were about 6000 sheets, but it has been halved. The rest is in the underground warehouse in Sakuragicho. I'm asked if older fans will pick it up. Such people know about Chigusa in newspapers and the media and call them. Actually, what if my dad left something like this? And.
I try to get that kind of thing as much as possible.
Of course, there are some dubs, but it's good because some of them wear out when you listen to them many times.
Sometimes things that don't exist come out.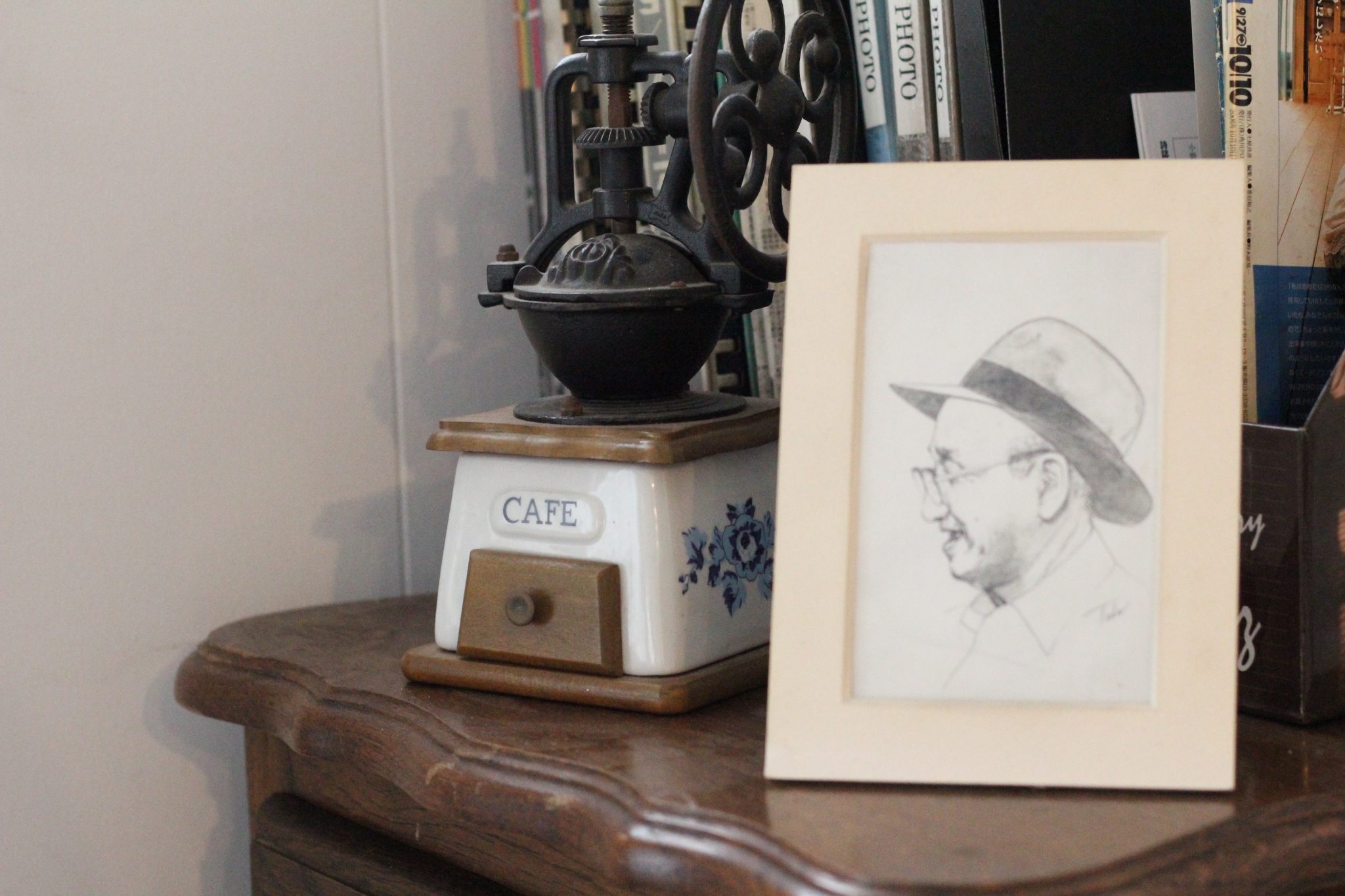 Ryu: FujisawaDid you listen to jazz?
Mr. Fujisawa: I didn't listen to it at all, but I lived in the neighborhood next to Chigusa, a jazz cafe in Noge 1-chome. However, when reopening the store here, I had to get the cooperation and support of the local people, and I think that it is one of the pipes for such relationships.
Ryu: That's right, it's just a story I don't know that doesn't appear on the internet. How do you usually select songs?
Mr. Fujisawa: When Yusa, who became the chairman of the last Chigusakai in terms of song selection, asked "What are you going to do?" At the opening on March 11, 2012, "It's already decided, Bill Evans. "My Foolish Heart". Mr. Yoshida's favorite song, and when he opened the store at the opening, he always started with this song.
So when I opened the store for the first time in 5 years, it was decided to be this song. I actually did.
Mr. Yoshida also liked the song, and he seems to see the condition of the record player in this song.
If you do the same song with the same adjustments, you'll know if it's different or something is wrong today.
That's why it's a tradition to start a shop with this song, which is also my favorite song. After that, there are customers, and this isn't a lottery (laughs). There is nothing in particular.
Ryu: That's right. There are many requests.
Mr. Fujisawa: Yes, there are many. About half are requests, and half are just listening. Everyone is familiar.
On the contrary, tell me the name of the musician that the customer does not know. Let me play a record that I have never heard. This is a thankful story.. It's an unexpected gift.
Ryu: You also have live concerts, do you hold live concerts on a regular basis?
Mr. Fujisawa: I used to do it every week until last year, but now it's about twice a month. Still, there are many people who want to do it with Chigusa. Okinawan children will cry when they decide to do it with Chigusa. It seemed that Chigusu was more invisible than we thought it would be a role or presence in the world of jazz. That's why I want to release it as much as possible, although there are some management issues.
Ryu: After all, it's a shop that is loved by many people, both customers and musicians.
Mr. Fujisawa: Yes. In Yokohama, I have to pass it on to the younger generation so that I don't lose what Mr. Yoshida has cultivated in Noge in a simple way, and I want to support and nurture young musicians in particular. It was Mr. Yoshida's dream to enrich Japanese jazz.
It's not possible to just do it at a coffee shop, so it's hard to do things like create a label, organize an event related to jazz, host such work, and co-sponsor in the town.
Under such circumstances, paid staff and volunteers support each other.
It's made up of people who have their favorite music and coffee and that it's enough for interesting friends to come, and those people have solidified the basics.

I don't think jazz cafes can be established in this era.
However, thankfully Chigusa has various backgrounds, and various people often cooperate with each other. They are involved while making the best use of their special skills.
The background of various people, including record packaging experts and coffee brewing, is involved in Chigusa.
So I managed to keep coming for 6 years.

Ryu: It's really wonderful that Chigusa is made by the power and feelings of many people.
Ryu: Finally, do you have a message for female readers?
Mr. Fujisawa: Recently, many young women come alone. A large percentage of people are interested in movies, want to read novels, or want to spend their time alone.
Don't think about the complicated things, think what you really like and think it's good, and spend your time comfortably.
Ryu: I will visit again. Thank you very much!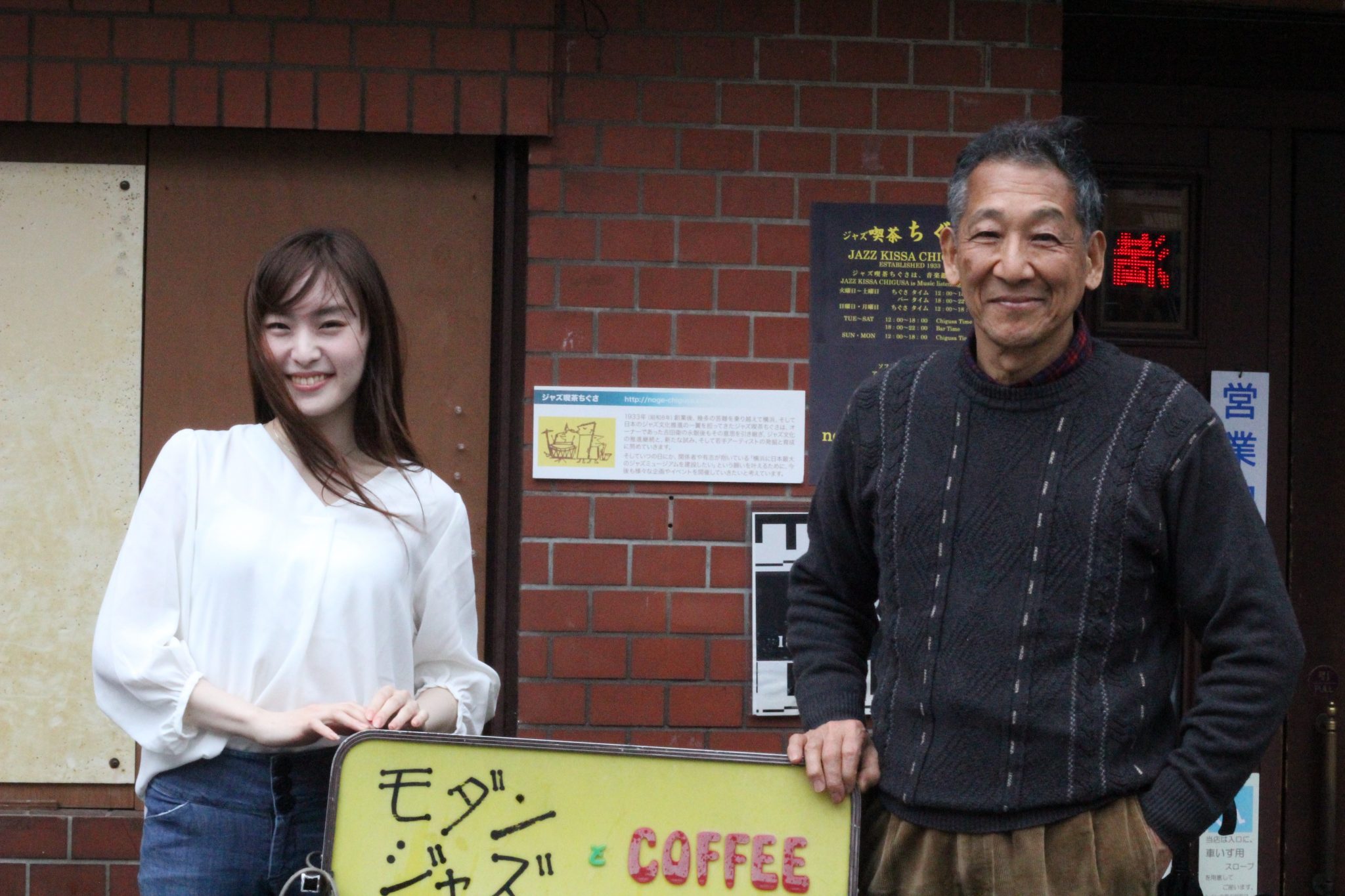 How was it. The 6th "Woman in Jazz ♡"
I went to Noge Jazz Cafe Chigusa, a historic space.
The story I heard this time, which is not on the internet, was the thoughts and actions of many people who made and protected the present Chigusa.
You may spend your time alone while immersing yourself in the space, and you may be able to see your precious feelings.
Please go to Chigusa and spend some time.

Jazz Cafe Chigusa (Noge)
http://noge-chigusa.com/