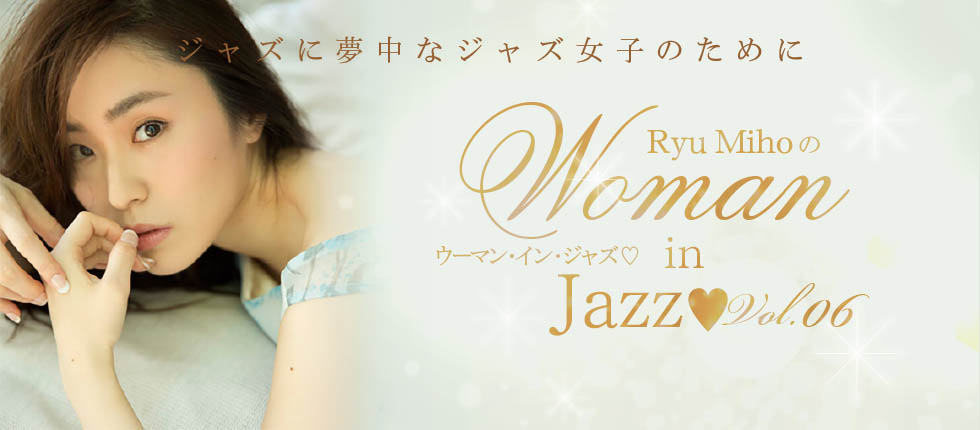 musics
Ryu Miho's "Woman in Jazz ♡" 6th Noge Jazz café "Chikusa" "Listen to the space where time has been carved with Jazz and the people"
Ryu: "Woman in Jazz ♡" is delivered with women's concepts that make it easy for women to go to jazz houses and jazz cafes, and want to go again.
Mr. Fujisawa: Actually, I also want a woman's guest to come and I can withdraw the Santiku that came from Jazz on Monday. I have one candy ball. That's it.
Ryu: It's nice, it feels like ladies' day.
Actually, I've been there several times, but this impression has the impression of being a historic shop engraved with time with jazz, but tell me about the history of building this shop Please give me.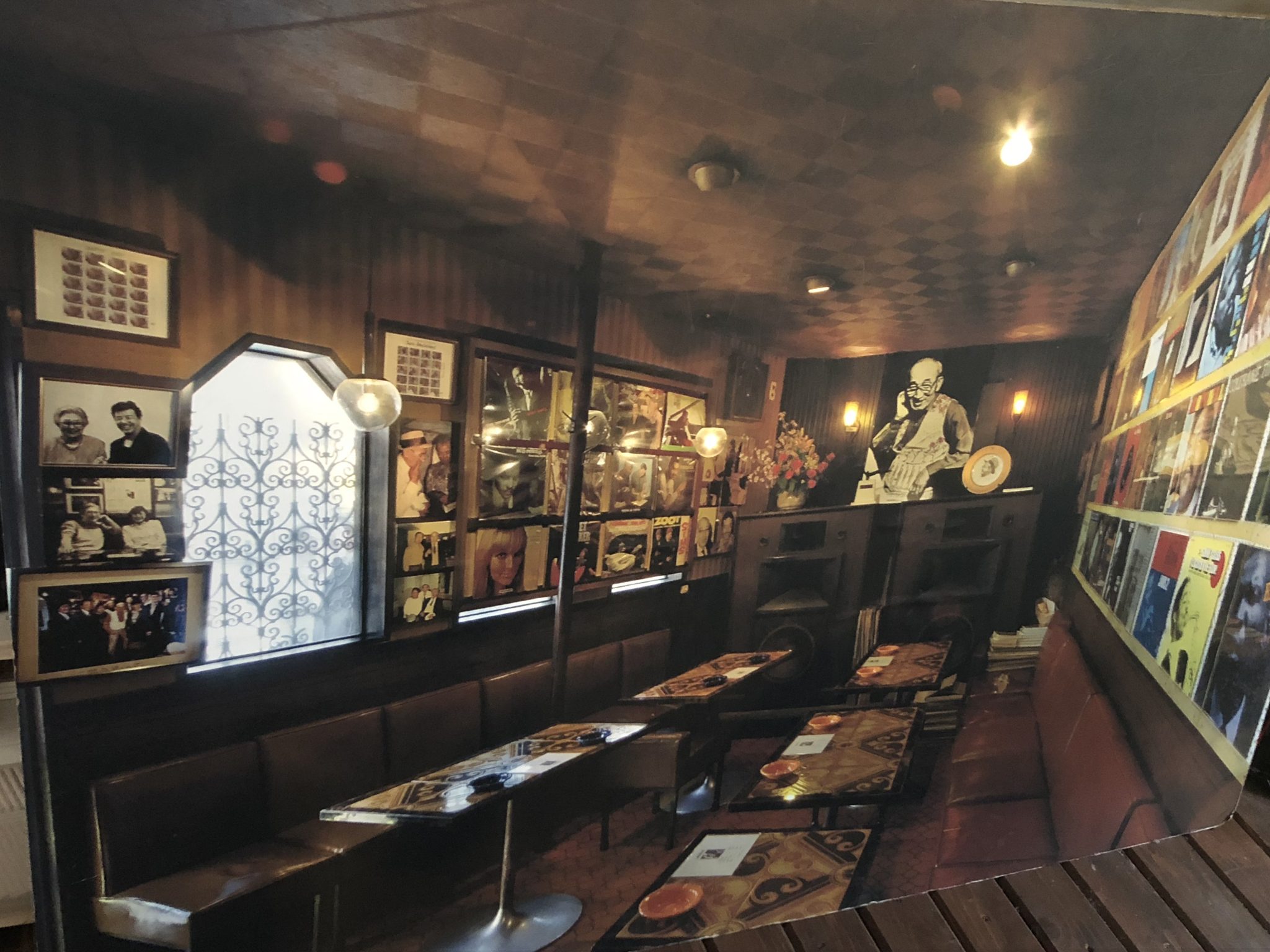 Mr. Fujisawa: I will close the shop once in January 2007. This is said that Mr. Yoshida caught up with development of a condominium and he said, "I would like to buy a record if I purchase land." As a result, after Mr. Yoshida died, my sister Takako took over and was operating for several years with members of the volunteer Chigusa party, but there was evacuation contact. I fought if I tried to fight, but unfortunately Takako got tired. The members of the Chisukasa party were also helping after the death of Mr. Yoshida but closed the shop once. That is 2007. At that time there was a jazz volunteer like me and told me that I will take over the belongings of Chigusa's corner. Material from the record from the player, if it got lost anyway, we will pick it up. The members of the Oita Chisurusa – kai were quite controversial.
rgin – bottom: 30px; "> I will close the store once, but someday I want to revive, so somehow I left the remains for that day. Then, as players also have considerable volumes, it's a story about what to do, and a lot of people have taken care of them for a long time.
It means that I spent five years, while it is rolling.
The central library, the parking lot of the JRA Horse racing community, or the town creation association at the end says that "Because this is an important asset for the wild hairs" and keeping it with good intention that various people keep in good faith First of all it was the biggest.
In such a case, while a place called Noge Hana * Hana is working as a base based in town generation, there was a story saying "Why did everyone forget about Chigusa", and especially those who recommended Chigasa specifically . And I restored the Chigusa one day in the form of an event with the actual size.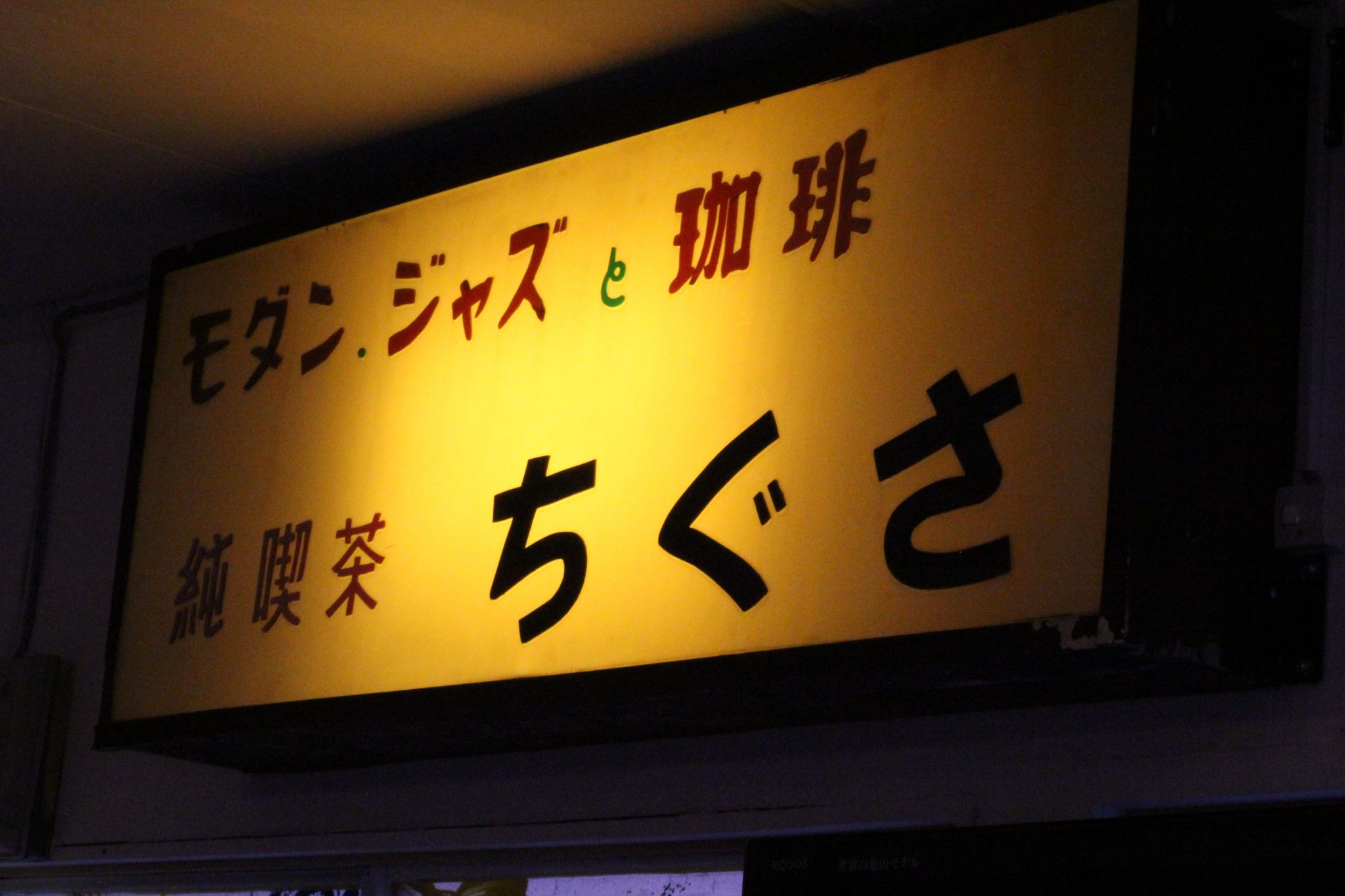 The material when dismantling Chigusa at that time appeared in the form of a picture.
The old Chigusa was a building that was very old and easily broken at the second floor of wooden building, but when I broke I was taking pictures. That's an amazing number. There were hundreds. I redesigned the design drawing based on that picture and made what I restored to the size of 70% to Hana * Hana. At that time, about 1,700 people came for business in 10 days.
Searching for a shop started from there saying whether to end with one such event.
If I was looking for a place to restart Chigusa seriously, it happened to be next to me. Originally it was an old bar, I had it for 10 years since I closed it, but somehow it got me hanging over the ownerI found the place and borrowed the place was the summer of 2011.
Before that, in the wake of the Great East Japan Earthquake, our familiar jazz fellows suffered a disaster, happened to be on the Kanagawa newspaper and pulled out a record from the rubble, "I can not lose this I will definitely restart it again. "I read the article by Mr. Toyama at h.IMAGINE, and we were inspired.
I guess we will not be able to do either. With five body satisfaction, in such a downtown area, how many blessings are there with this companion? Let's resume with them! When. h. It was that Mr. Toyama of IMAGINE would set up a shop again at the Ofunato, so we also started to do it together with our goal.
And Yokohama City will use the support system, use empty shops, be support of the affected areas. So while submitting a plan to Yokohama City and receiving assistance, rent assistance is half, but it did for 1 year.
It was an unfortunate event of the earthquake in such a form for one year, but I got other power with it and resumed this shop, it means that the store started.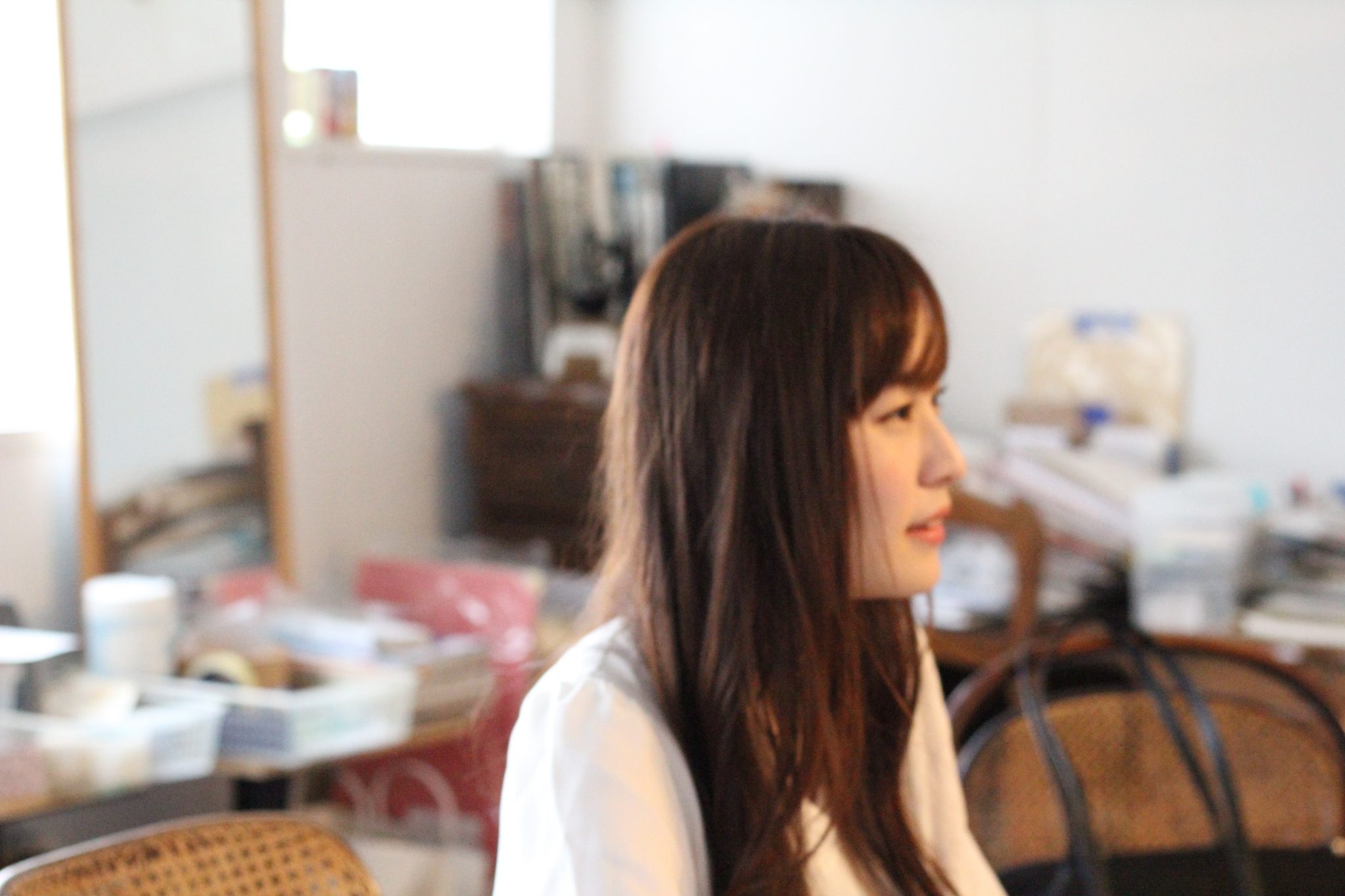 Ryu: That's right, then the shop opens in March 2012.
Mr. Fujisawa: Well, it will be resumed together with the ship of Ofunato. However, because Ofunato is serious, the land itself has been thrown away, so we are doing a bulk rise in a wide range.
Since then I have been building up a shop for 6 years and finished with the foundation work and I am working as a temporary shop while moving, but I think that a full-fledged shop will be resumed next year.
I am in contact with Mr. Toyama on March 11 this yearHow old are you after that? I think that I will continue to talk with them and continue together.
Ryu: For Chigusa h. IMAGINE is like a brother shop.
Mr. Fujisawa: Well, I'm sorry, but for us it is not only to push the back but also to receive a shock of being kicked away from behind.
Ryu: That's right. There is a strong bond that encourages each other.
What kind of things are devised and a shop made by Yoshida Masao's "making a store to listen to the sound"?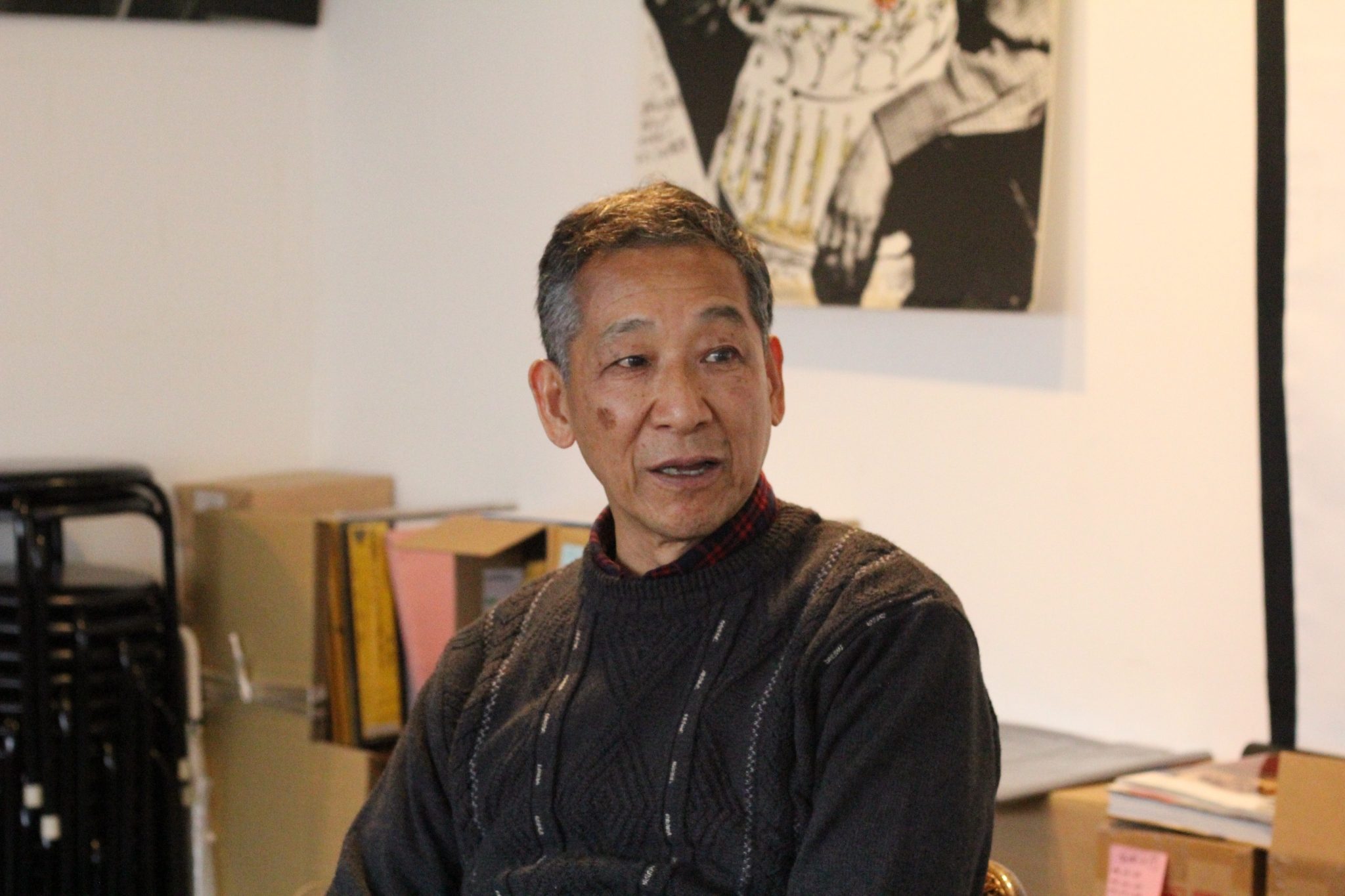 Mr. Fujisawa: For us, securing a place first is a top priority and we have not considered honestly good sounds for sound. However, although it happened by chance, it means that there are old shops that are comparable to the original Chisaka. So basically I did not put on a little hand. Do not hold my hands, because there is a second floor, I put a bottle of pipes down because I'm having trouble coming down.
It's an interesting one, sounds familiar.
There was a speaker, there was a player, there was an amplifier, actually it felt that I gradually became familiar with somewhere, including not only that but also buildings.
In the wooden house like this kind of being familiar with it absorbing gently while absorbing, perhaps I think that it will visually return to the senses as well.
Especially hands are not added.
Ryu: I'm listening and thinking that the sound is good. It sounds kind and deep.
Ryu: Audio was designed and produced by Mr. Hiroyuki Takahashi (engineer of Victor Company). Although it seems to be the original with the name of Chigusa's name, is there since the time of Yoshida Miyoshi?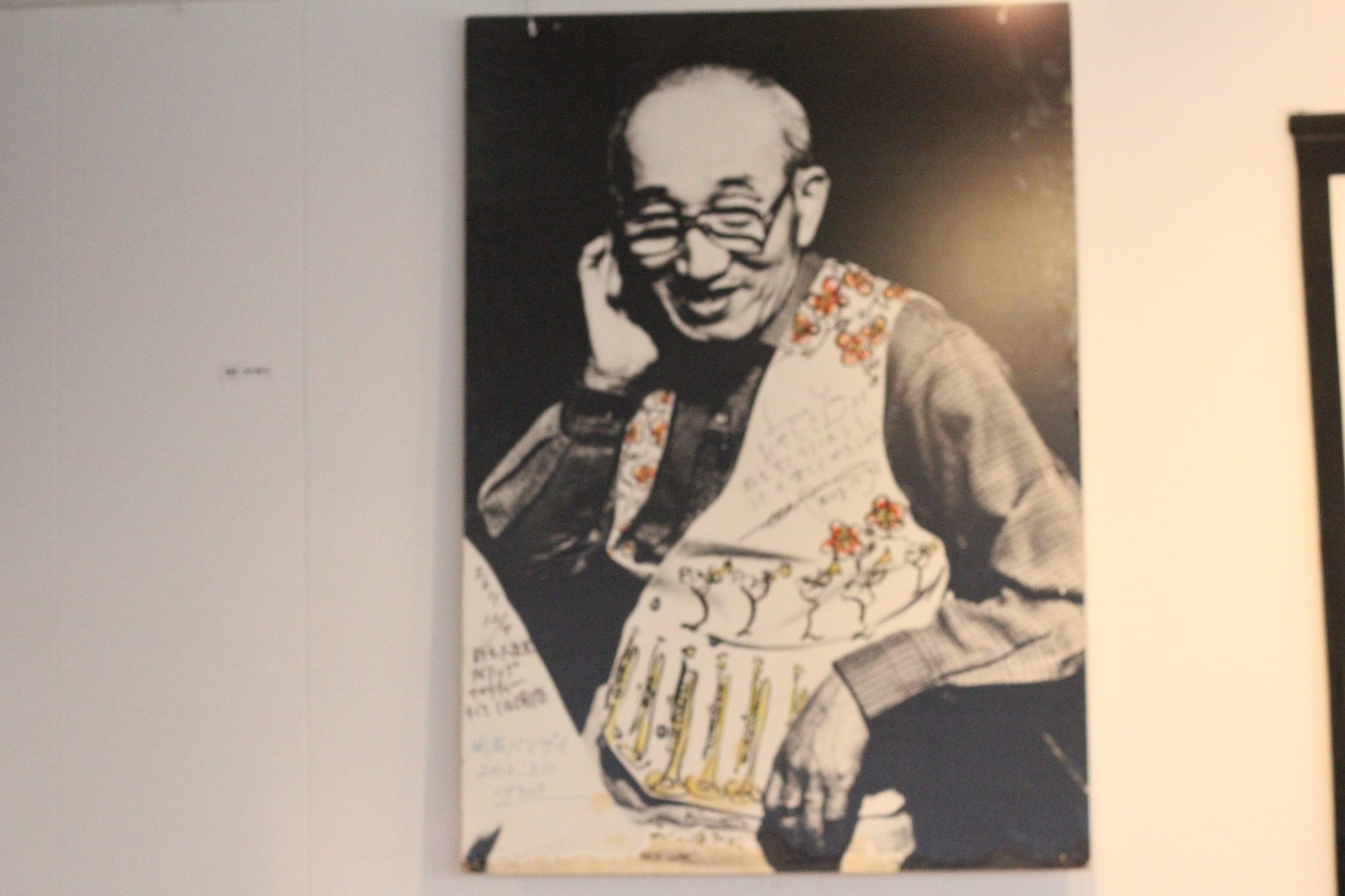 Mr. Fujisawa: Yes. Mr. Yoshida received a call in 1945. It is a translation pulled by the battlefield. While it is not, it is a reason why all of this part will be burned in the Yokohama Great Air Raid in April 1954.
Everything he kept in mind was lost there.
He returns home fortunately, but there is nothing for him.
Even so I want to do jazz. I want you to listen and want to listen together. That's why the old friends of those days wanted to go and gathered.
People bringing records, people who can handle sound equipment, people gathered in various places and made it. I cherish the result of that fruition.
Even if it is a speaker, amp, player, everyone gathers up, the contents change little by little, but even now it cherishes it.
Just from a detailed person of the sound, it is no longer usable It is told that everything should be replaced, but there are also circumstances that I can not quite change because of that kind of circumstances.
If it is purely expressed as a sound, it may be told that it is impossible for us to listen to such customers. But there are still people who chigusa including certain kinds of noise, this is the sound of Chikusa. For a while yet Chigasa modelI think I will go on.
Ryu: I think it's wonderful. There are many people listening carefully to the Chisa, listening to the sound of the Chikusa seriously, I will still be still, but as usual the customer is often listening to the sounds.
Mr. Fujisawa: I wonder, this too. Since jazz was originally a music for enjoying and dancing as well, Chigusa would be responsible for Mr. Yoshida (lol), because there was a quiet place to listen quietly, so it became that kind of feeling Because there is also.
When you come to this shop, you can talk about speaking, but sometimes you can not talk at a coffee shop, it is good, it is free. Here we are exchanging and doing the standstill, so the correspondence is different depending on the person.
Ryu: That's right, it makes it easier for me to join by listening to it (laugh).
How many records are there now?
Mr. Fujisawa: It's about 3000 sheets. There are things that have not yet been issued. Originally there were about 6000 copies, which was halved. The rest is in the underground warehouse in Sakuragi-cho. It is said that older fans of old age can take over well. Those people know about Chigusa by newspaper and the media and call me. Actually my father is leaving such a thing, how is it? And.
As much as possible I try to get it.
Of course there are things to be dubbed, but it is okay if there are things that can be frightened when listening many times.
Something that does not come out occasionally.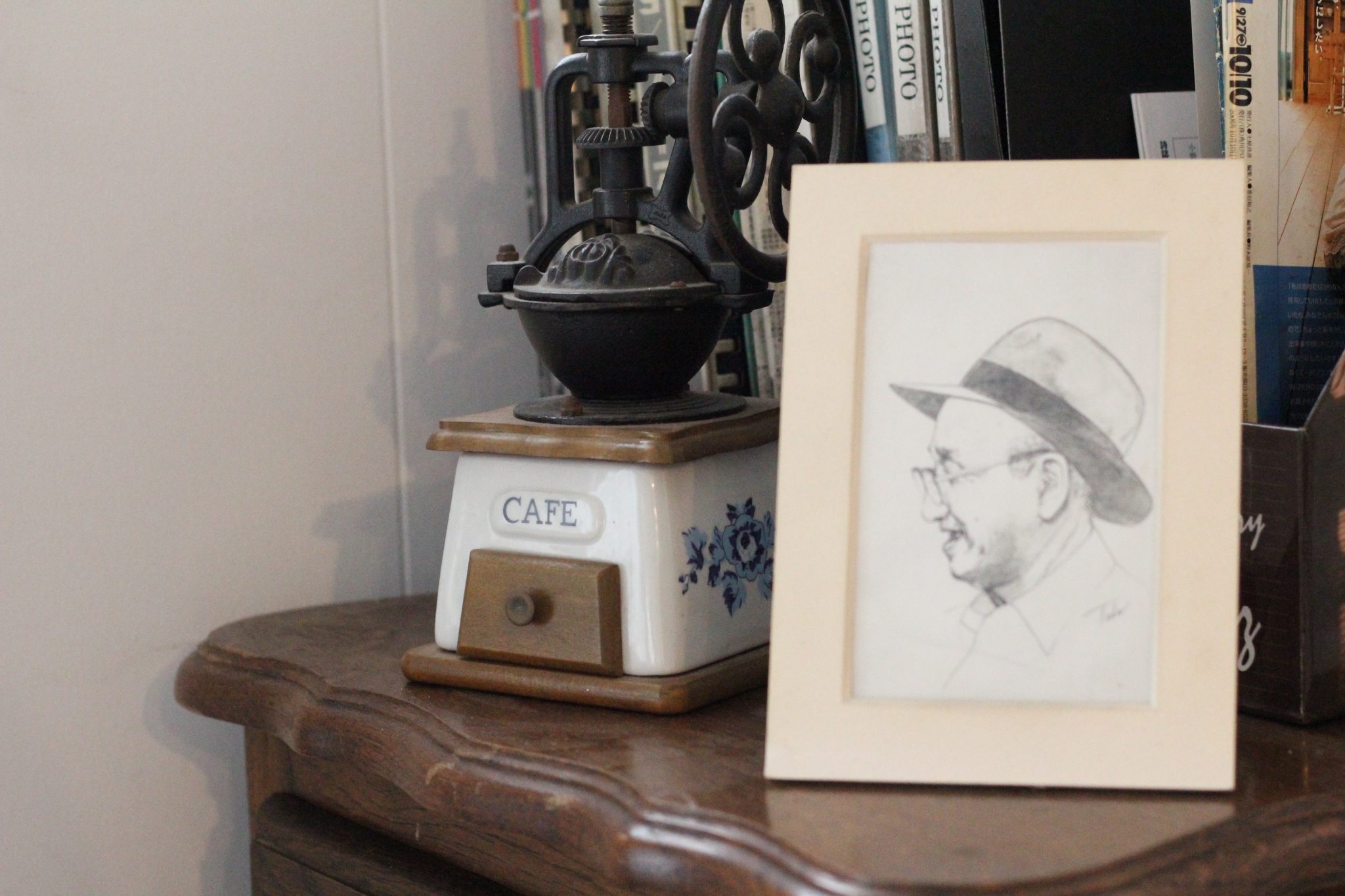 Ryu: FujisawaDid he listen to jazz?
Mr. Fujisawa: I did not listen at all, I lived in the neighborhood of a jazz cafe, Chigurasa, which was located in Noge 1 chome. Just to resume the shop here, I think that it is one of the pipes for such social interaction that I had to get the cooperation and support of local people.
Ryu: That 's right, it is only story I do not know about on the net. How do you usually choose music?
Mr. Fujisawa: When Yusa who was chairman of the last Chigusa society in the sense of selection says the opening on March 11, 2012, "What are you going to do?", "I have already decided Bill Evans My Foolish Heart "I said. Mr. Yoshida is my favorite song, and when I opened a shop without fail, I started with this song.
So when I opened the shop for the first time in five years it was decided this song. I actually did so.
Mr. Yoshida sometimes liked the song, and he seems to see the tone of the record player with this song.
If you do the same adjustment with the same adjustment, you will know that it is different today or somewhere wrong.
So it is tradition to say that Chiguza's tradition is to start a shop with this song that is also a favorite song in that aspect. After that the customers wear it over, and it is not a lottery, though it is spending this (laugh). Especially nothing.
Ryu: That's right. There are many requests.
Mr. Fujisawa: Yes, there are plenty. It's about half as requested, half as just being listening. Everyone is detailed.
Conversely tell me the names of musicians you do not know. It makes me record that I have never heard. This is a pleasant story. It is an unexpected gift.
Ryu: You are doing live, do you regularly hold a live performance?
Mr. Fujisawa: I did it every week until the last year, but now it is about twice a month. Still there are many people who want to do with Chigusa. The child of Okinawa cried if I decided to do with Chigusa. It seemed to me that Chigusa is so much a part of that jazz world that there is no role or presence as much as we think that much. That's why I think that I want to release as much as possible although there are business issues.
Ryu: It is a shop loved by various people both for customers and musicians too.
Mr. Fujisawa: Yes. In Yokohama, want to support especially young musicians, such as to have to hand over to the younger generation, so as not to lose something that Mr. Yoshida cultivated in the wild hair in a simple form. That was Yoshida's dream of enriching Japanese jazz.
Because it is impossible just with a coffee shop, it is hard to have a laboratory, organize an event involving jazz, organize such a job, or work on sponsorship in the town.
Under such circumstances, paid staff and volunteers support each other.
People who have favorite music and coffee and have interesting friends will come, it is made up because such people are consolidating the basic points.
I think that jazz tea ceremony is not established in this era.
However, Chigusa has many circumstances that it is inevitable, many people often cooperate because many people want to go. I am involved in making use of each special skill.
It is that the backgrounds of various people, including the record packing experts and coffee brewing, are involved in Chigusa.
So somehow barely been continuing for six years.
Ryu: It is truly amazing that Chigusa is made by the power and thought of many people.
Ryu: Please give a message to the female reader at the end.
Mr. Fujisawa: Recently many young ladies come by themselves. There are a lot of people who are interested in movies, want to read novels, those who want to spend their time slowly.
Do not think of complicated things, think that what you think is really good is a good thing, be comfortable.
Ryu: I will ask again. Thank you very much!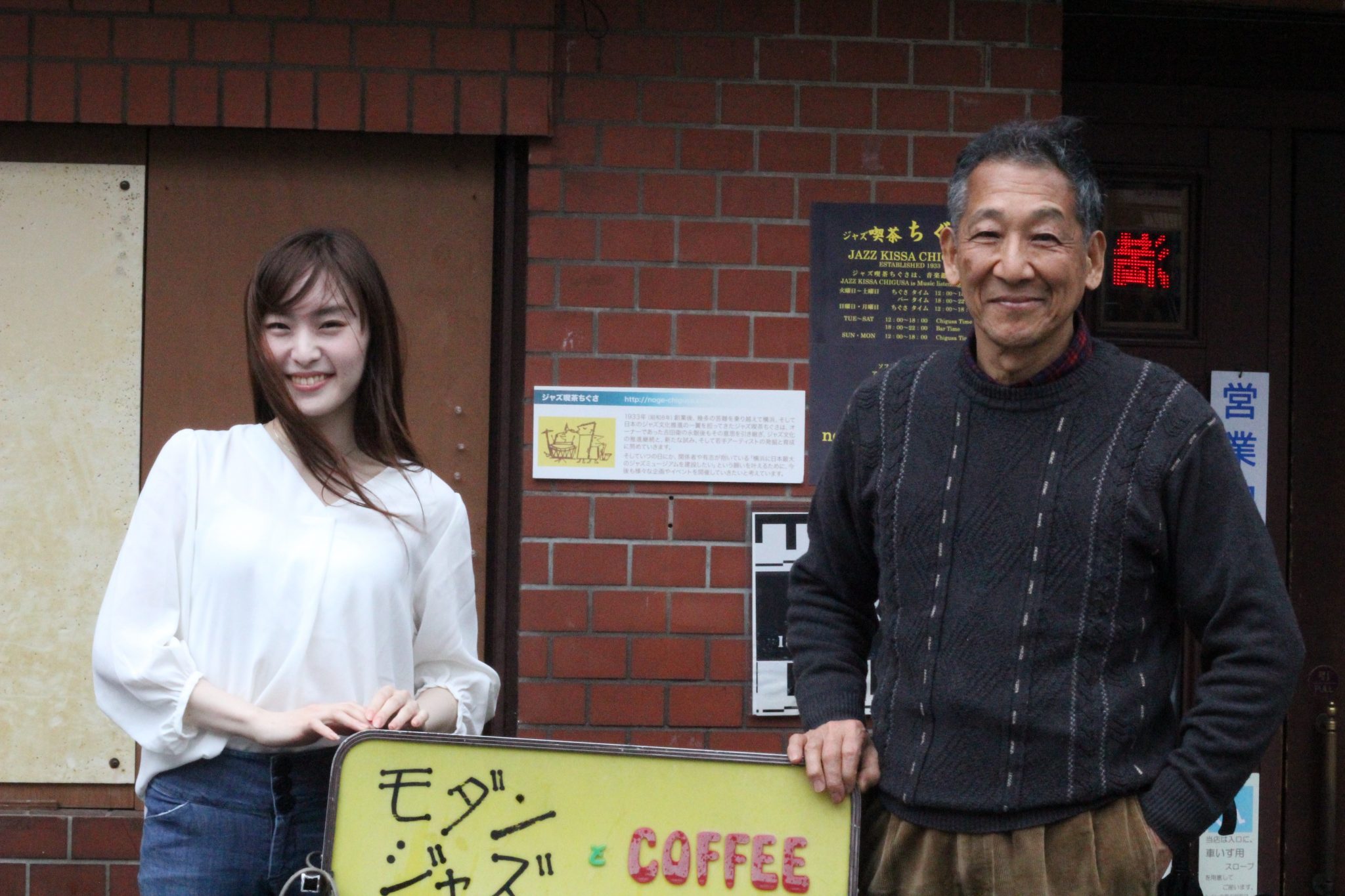 How was it. The 6th "Woman in Jazz ♡"
I have been to a historic space, a Noge Jazz cafe, Chigusa.
The story that is not listed in the net that I listened to this time was the thought and action of many people who have made Chigusa now and protected.
You may spend a single time while immersing in that space, and you may see an important feeling.
Please come and visit Chigusa and have time.
Jazz tea chestnut (Noge)
http://noge-chigusa.com/
Area

Yokohama City (excluding the Bay Area)