Other Theater and dance
2017.12.08
Magnet culture starting from Kanagawa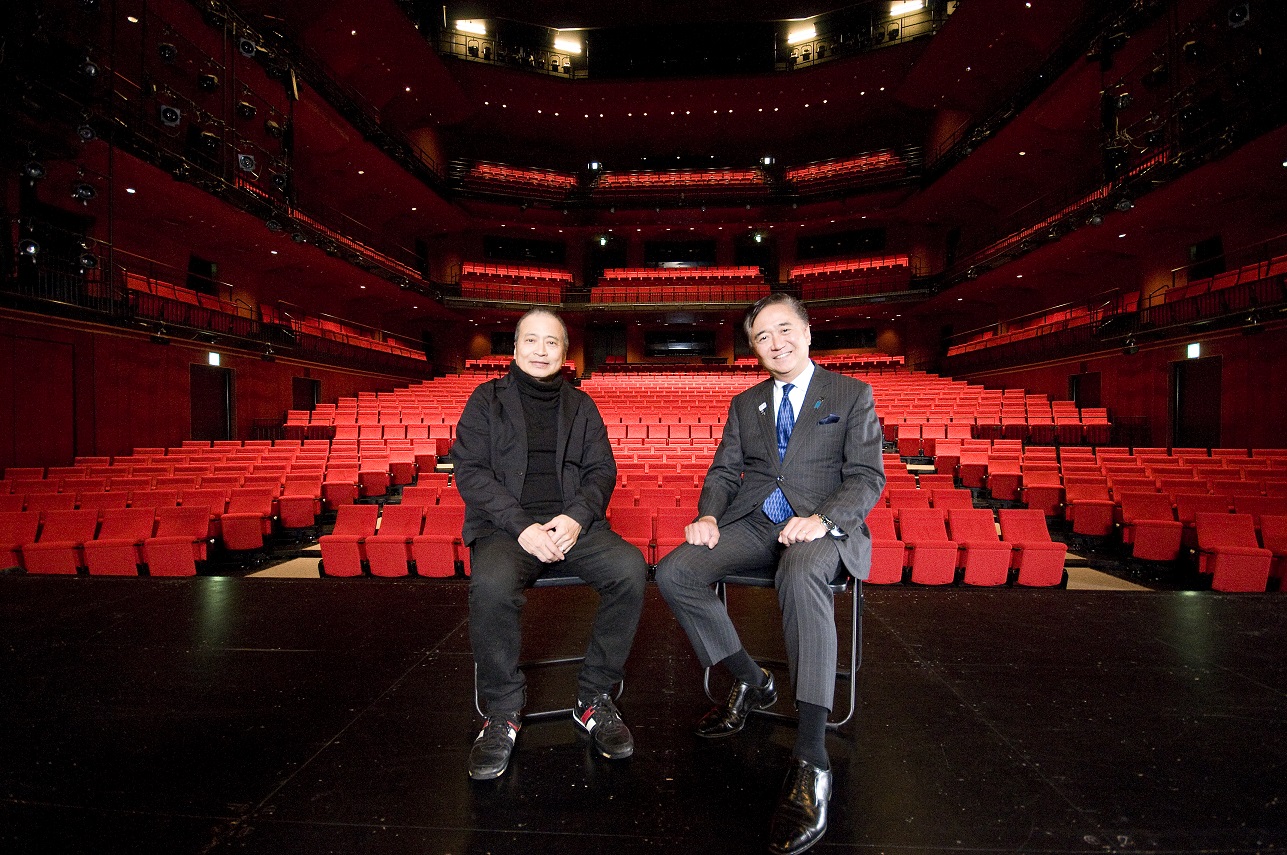 Kuroiwa: Today, I would like to talk about the theme of "magnet culture-the attraction of entertainment". First of all, I would like to ask you about the original musical "HEADS UP!" Which premiered in November 2015 at the KAAT Kanagawa Arts Theater and gained popularity. It will be reproduced here just from 14th of this month.
LaSalle: We will perform here at KAAT from December 14th to 17th, with performances in Toyama and Nagano in January, Osaka and Nagoya in February, and Akasaka in March. I have been active mainly in comedy, but this musical has been conceived for 10 years. KAAT took up the project, and from there we repeated trial and error, and it became possible to create a musical of great desire. I was very happy. It would not have been possible without the cooperation between KAAT and Kanagawa Prefecture.
Kuroiwa: Now, we are trying to attract people by means of culture culture and art called "magcal" for short. The image is Broadway. I always do something interesting when I go to Broadway, and I think that I want to do Kanagawa as well. I can not see it unless I come here, I would like to come back to Kanagawa when I want to see it, so as "what was born here", Mr. Lasalle created an original musical at KAAT I was really happy.
"HEADS UP!" Is a story behind the scenes, but it attracted a lot of people with fun that far exceeded my expectations.
In Kanagawa, we are promoting a magnet culture (magcal) that attracts people like that who are doing such interesting things, meeting such interesting people as magnets, but "HEAD S UP! I would like to create more content like this.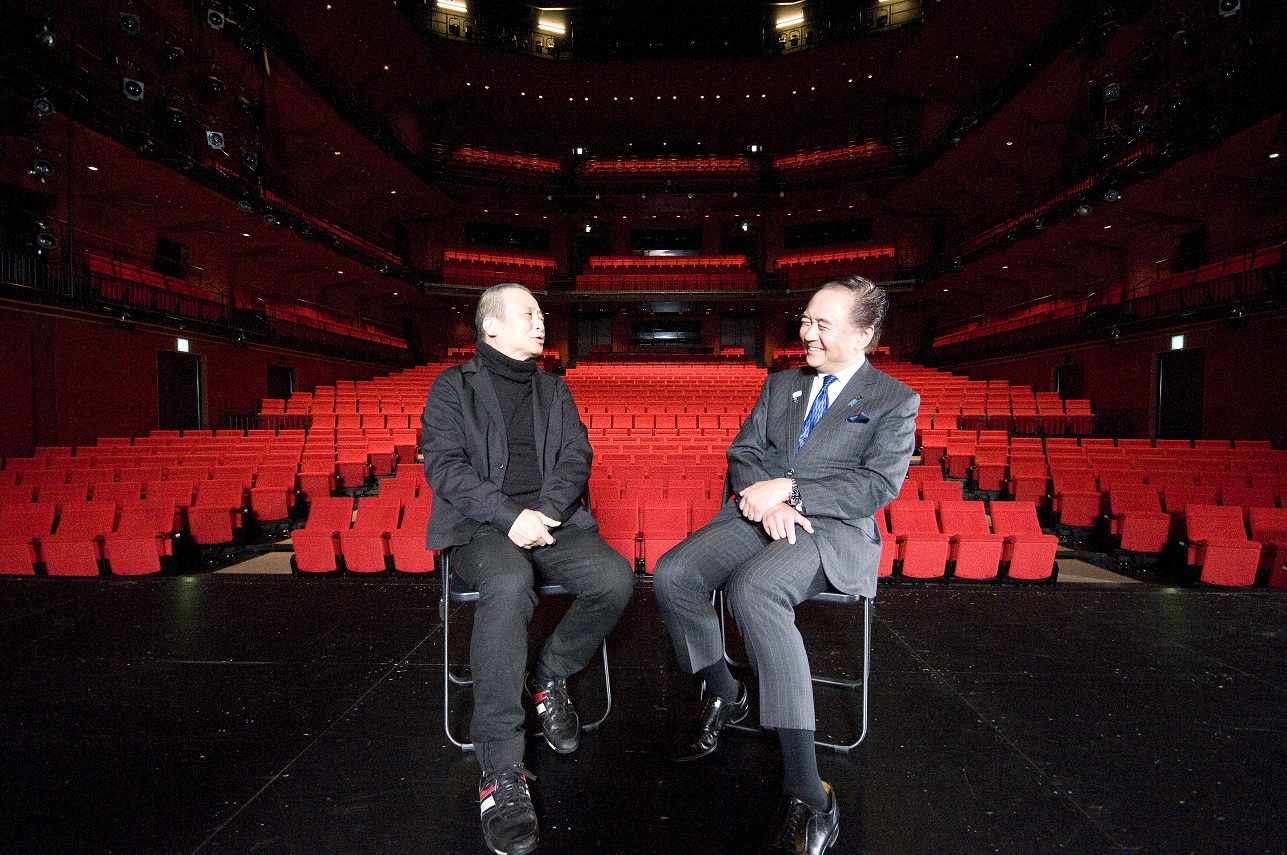 LaSalle: When I first heard from the governor that I want to make Yokohama Broadway, I was very surprised by the magnificent story, but at the same time I got courage.
Kuroiwa: Will this re-play have the same form as the premiere?
LaSalle: This time, I will do with almost the same members. That is why I think that the busy people left the schedule, because there was a feeling that everyone wanted to do it again.
Kuroiwa: We are talking on the stage of KAAT now. This KAAT has a reputation for being easy to see by the customers, and it has a very good reputation for the performers, but how is it for the production side?
LaSalle: It's attractive. The stage is wide and the depth is deep. There is enough distance between the video from the front and the video from the back, so you can hit the video at the rear (* 1). For example, you can guar out a real car from behind, or you can extend the stage. You can also do okepi (※ 2). Above all, proscenium (* 3) moves, so it becomes wider. There is no other place like this. "HEADS UP!" Was born here too.
Kuroiwa: I was able to do it because there was a theater called KAAT that says "HEADS UP!"
in-bottom: 30px; "Lasalle: That's right, because I've been practicing here, there is a lift called Mr. Lighting, where Mr. Lighting goes up electrically, but there is almost no one who uses it on the stage If you want to use it in other theaters and want to use it in other theaters, you will never use it. Because I am allowed to go, I could not do without KAAT.
Kuroiwa: That's the Magcal itself. First of all, KAAT is a source of entertainment, and I hope to spread it throughout Kanagawa. Mr. LaSalle is also a member of "Magcal Table" who gives advice from a professional standpoint on cultural and artistic activities. Based on Mr. LaSalle's proposal, I started a project called "Magcal Night" in November. In this project, we will continuously perform standup comedy, jazz and street performers every Wednesday.
LaSalle: I am a member of the Japan Standup Comedy Association, so I will work as closely as possible to create such tricks.
Kuroiwa: Broadway has a great musical and a play. People from all over the world gather to see it. As we want to go to Kanagawa in such a place, please lend your help.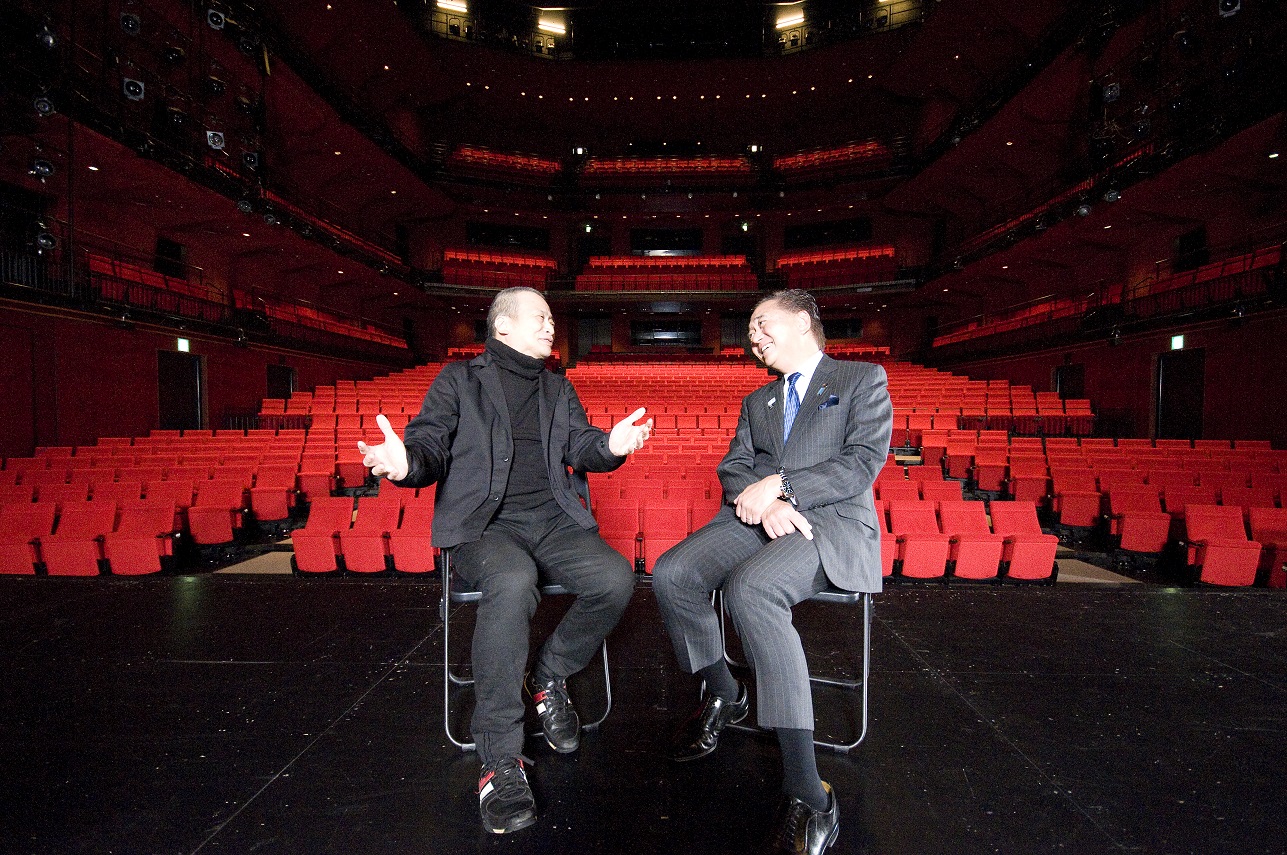 We look forward to the cultural program of Kanagawa PrefectureThe
... after the conversation
In Kanagawa, to the 2019 will be held the final of the Rugby World Cup 2019 TM, in Tokyo 2020 Olympic and Paralympic Games in 2020, the competition, such as sailing will be carried out. I would like to create as a cultural program a theater space that transcends words and that you are always doing cultural arts events, in order to have visitors coming from abroad also enjoy.
Until now, we have been carrying out musicals and short theater festivals that make use of the individuality of the area, but we would like to increase such programs with KAAT as our base. I would like to aim to become a new cultural legacy where you can experience different dimensions of emotional experiences.
Ryoji Kuroiwa
※ 1 "Rear": Rear screen. A curtain of one piece that can illuminate the light from the front and back of the screen.
※ 2 "Okepi": Orchestra pit. A staged place between the stage and the audience where the orchestra plays in opera etc.
※ 3 "Proscenium": Proscenium Arch. A theater system in which the stage and the audience are clearly separated by proscenium (frame).
(Source: (public corporation) National Public Cultural Facility Association "stage term handbook for people working in theaters and halls" (March 2014))