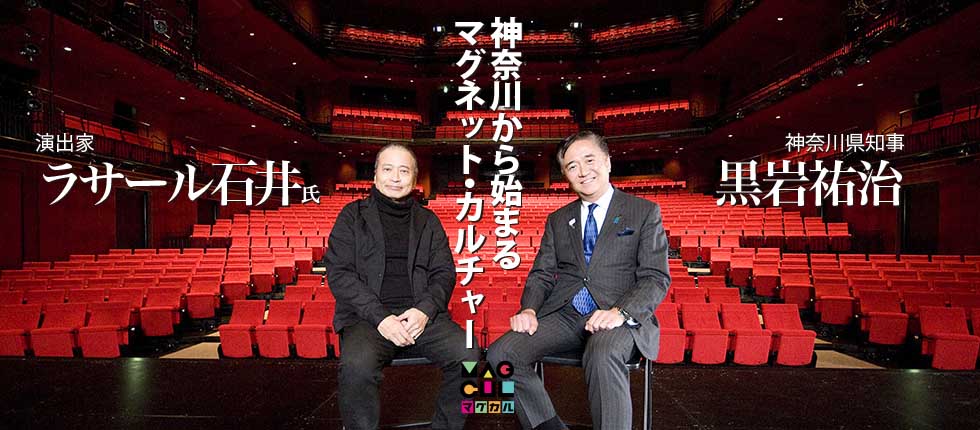 Other Theater / dance
Magnet Culture provided by Kanagawa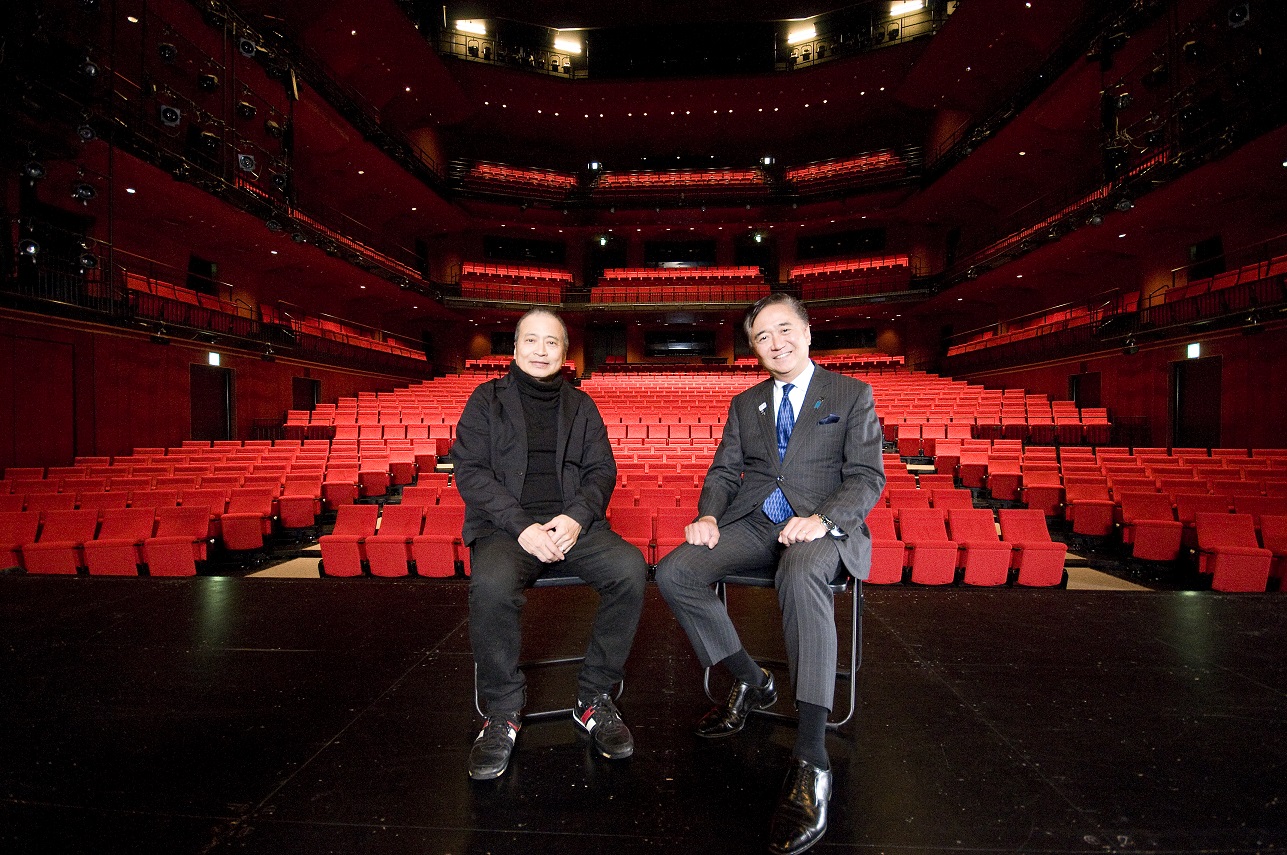 Kuroiwa; We would like to talk "Magnet Culture ~ Entertainment fascinated" today.
At first, I ask you Original popular Musical "HEADS UP!" which was played at first on November 2015 KAAT Kanagawa Art Hall. The musical seems to be played again since 14 on this month.
Rasa-ru: There are performances on 14 to 17 December in KAAT, Toyama, Nagano on January, Osaka, Nagoya on February, Akasaka on March. I have played mainly for comedy. But I have planned this musical for 10 years. KAAT is interested in the plan, and I did try and error. As a result, I could make Musical which I have wanted to. I am very glad. I could not make without KAAT and Kanagawa prefecture cooperation.
Kuroiwa: Now that we try to attract people by Culture and Art via Magnet culture, be shortly "MAGCUL". We want to be reminded of Broadway by people. Interesting playing is acted if you go to Broadway. We hope that everyone regards Kanagawa as such a place. We have aimed to make the works which people can't see without coming here, and aimed to come people here again. So, I am very glad that Mr. Rasa-ru makes Original Musical in KAAT. "HEADS UP!" story is about backstage."HEADS UP!"have attracted many people because the works is more interesting than I expect.
Kanagawa, recommends to build Magnet Culture (MAGCUL) attracted interesting people and event like magnet, and would like to make more contents, like"HEADS UP!".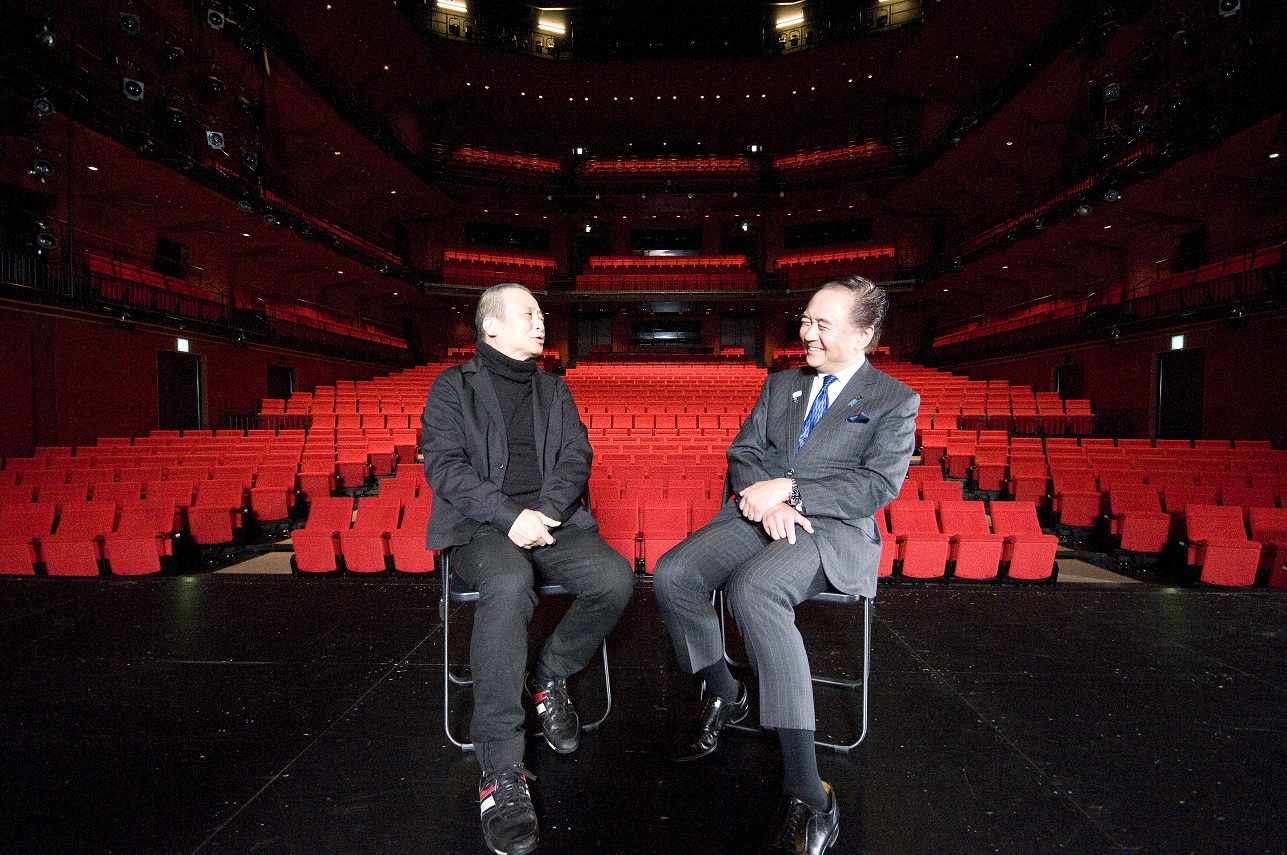 Rasa-ru: I am very surprised to hear that Governor aims to be treated Yokohama as Broadway, because it is too large scale. But I got brave by governor at the same time.
Kuroiwa: Is this replay the same as premiere?
Rasa-ru: Also this time, member is not almost changed to play. Member has made a schedule in spite of every member are such a busy. I thought that everyone hoped to play again.
Kuroiwa:Now that we, talk on the KAAT stage. Customer has evaluated KAAT to be easy to see, and actor or actress evaluates this stage highly. But what do you think as production side?
Rasa-ru: It is fascinated. Stage is large, depth is enough. It is possible to take enough distance, also for both picture from rear and from front. So, picture can be made in rear (※1). For example, true vehicle can be appeared from rear, or stage can be expanded. Orchestra pit (※2) can be accepted. In addition, proscenium (※3) moves, and then stage is larger. I have never seen such a place. "HEADS UP!"can be built because this stage is available.
Kuroiwa: "HEADS UP!"can't be built without KAAT stage.
Rasa-ru: That's right. We practice here. There is elevator named Genie to go up electrically to use by the person with role of illumination. But we seldom use Genie on the stage. We never use if we want to use in other theater, when we practice in other theater. If we can use Genie in KAAT, we take Genie to other theater. So, we can't build "HEADS UP!", without KAAT.
Kuroiwa: That is MAGCUL itself. At first KAAT, turns to be source of Entertainment, and we have planned to expand this movement for whole Kanagawa. Mr. Rasa-ru has been a member of "MAGCUL Table" member because we would like to get advice from professional position related to Culture and Art. "MAGCUL night" plan has been started from November, to base on the suggestion by Mr. Rasa-ru. According to this plan, Standup comedy, Jazz, Road arts will be continually played, on every Wednesday.
Rasa-ru: I am a member of Japan Standup comedy Association. I am going to support as much as possible, to make more opportunities as governor mentioned.
Kuroiwa: There are wonderful musicals and plays in Broadway. To see that, everyone come from around the world. We hope that everyone regards Kanagawa as such a place. Please support us.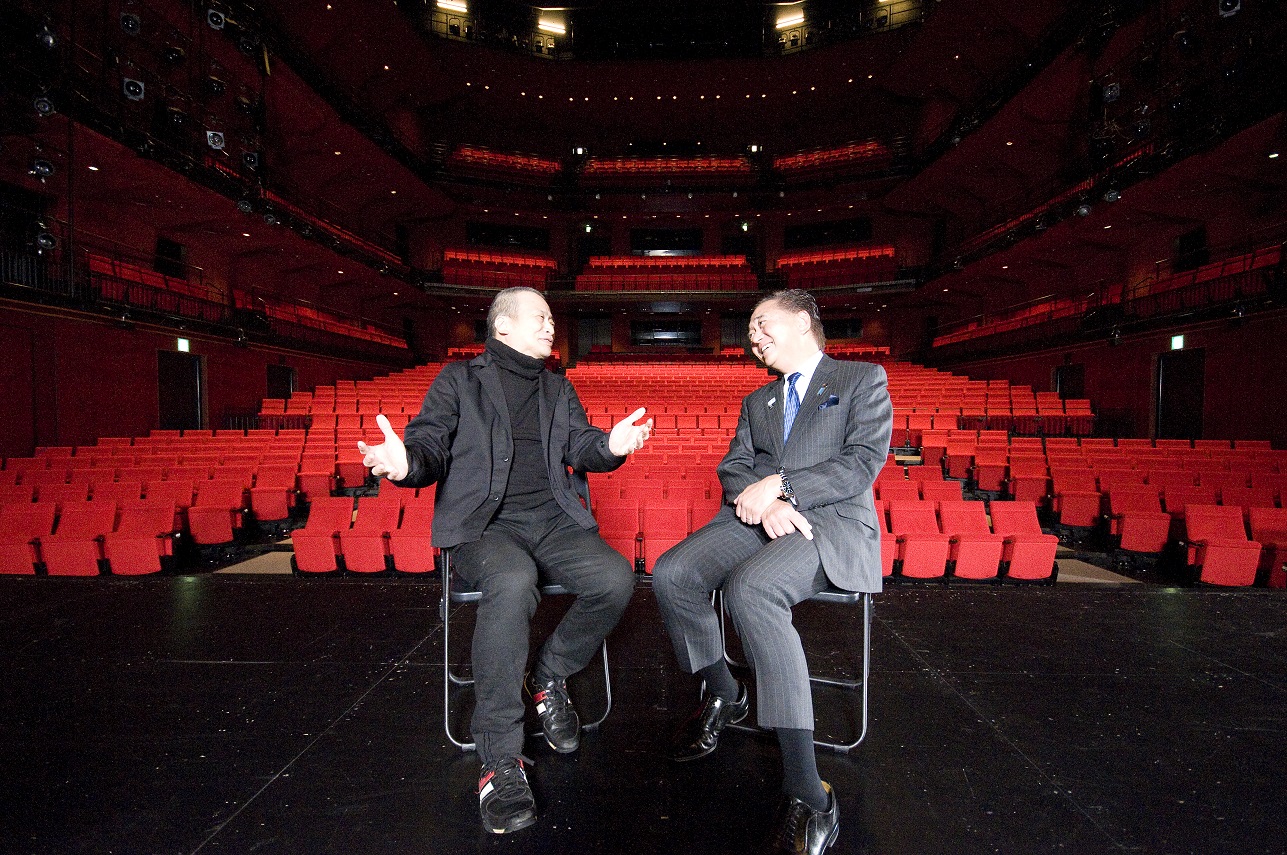 Expect the Culture programme provided by Kanagawa prefecture.
~Comment~
In Kanagawa, Rugby World Cup 2019 TM Final will be held in 2019, and Sailing will be held, as a part of Tokyo 2020 Olympic, Paralympic Games. We would like to provide playing, which is provided anytime, as Culture programme to make everyone enjoyed beyond language for foreigner.
By now, we provide Musical reflected area feature and hold Festival of short play. We would like to increase such a programme while KAAT is based. We would like to aim to be legacy as new culture aspects which people can enjoy different dimension Inspiring experience.
Yuji Kuroiwa
※1 "Rear": Rear screen. It means one curtain which it is possible to light from front screen and back screen.
※2 "Orchestra pit" Dug 1 stage between the stage used by orchestra such as opera and audience.
※3 "Proscenium":Proscenium Arch. It means theater type which is divided clearly between stage and customer seat via proscenium.
(Refer to: Association of Public Theaters and Halls in Japan "Stage Term Handbook" (March 2014)
Area

Yokohama Bay Area (Naka-ku and Nishi-ku)