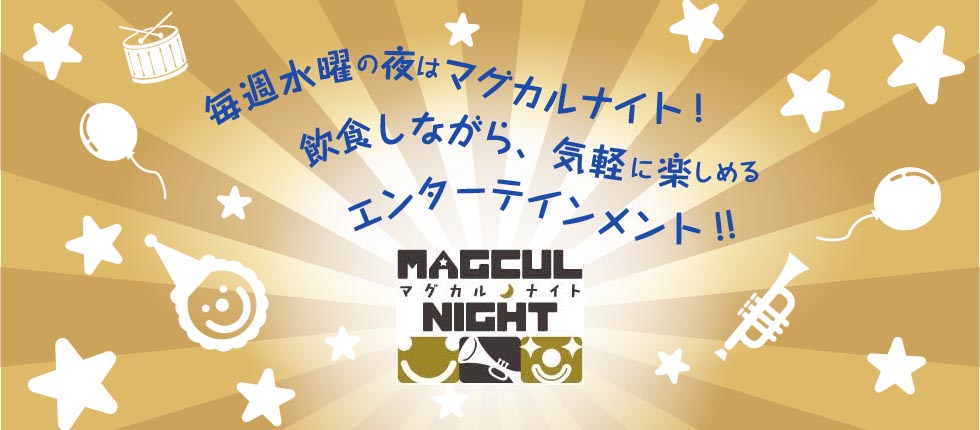 First of all, the memorable 15th. Jazz today. From YOKOHAMA JAZZ EGGS
Shiori Fukuyama with Glasses gave us a wonderful performance.
YOKOHAMA JAZZ EGGS is a unit of professional musicians formed to deliver the charm of jazz, which has a good atmosphere but is often thought to be "not well understood" or "high threshold", to more people.
Since this was the first day of the pre-opening, the local TV station also interviewed us.
The owner, the performers, and the audience started off a little nervous.
The atmosphere changes completely when Meganezu's performance begins.
In a completely relaxed mood, everyone listened to the song while enjoying alcohol and snacks, and was wrapped in a calm time from beginning to end.
The first 22nd is Hiroshi Shimizu of stand-up comedy.
Stand-up comedy is a popular talk show in Europe and the United States, in which a performer stands alone on stage with a microphone in one hand, and presents a variety of topics, including social satire, and action scenes.
This day was also the opening day, so about 100 people came to the two times, and it was so exciting that there was standing room.
Many people saw stand-up comedy for the first time, which is rare in Japan, and the first stage was full of laughter.
On the 29th, Mr. Silvpre, who has appeared in Yokohama Street Performance, a street performance festival representing Japan, appeared.
Jazz is scheduled for December 6th.
Jazz, stand-up comedy, street performance, and while changing the guest and content every week,
A good opportunity to learn about culture and art that you have never touched before while enjoying eating and drinking with a tipping system. How about enjoying yourself casually in Yokohama on Wednesday?