Theater / Dance
2017.11.08
Governor Kuroiwa Kanagawa x Director Shirai x Ambassador Yagi "Kanagawa Magcal Talk! (Part 1)"
(Please note that this page was created using Google's automatic translation service and understand that because of this, its translation may not necessarily be accurate.)
Ambassador Yagi: What do you feel about Kanagawa Prefecture's appeal as a governor?
Governor Kuroiwa: In the old days, for example, after drinking in Tokyo, I would like to go to Yokohama. Kanagawa had a kind of bustling culture unique to Yokohama. There is something like an exotic feeling. I think Kanagawa has become weak recently. The feeling of wanting to go to such a place again is "Magcal". Attracted by the power of magnet culture and cultural arts.
Ambassador Yagi: The culture and art is the same as the "food" culture, but like the Broadway, I want to see the musicals. I want to produce such an attractive power. How about Shirai-san?
Director Shirai: Like the governor, I felt that KAAT (Kanagawa Arts Theater) was the same. KAAT is the seventh year since opening. I'd like to know more and more about that place in the last 7 years and expand it even more. Although it is a theater near Chinatown, I have a dream that the area should continue to expand in the center of KAAT.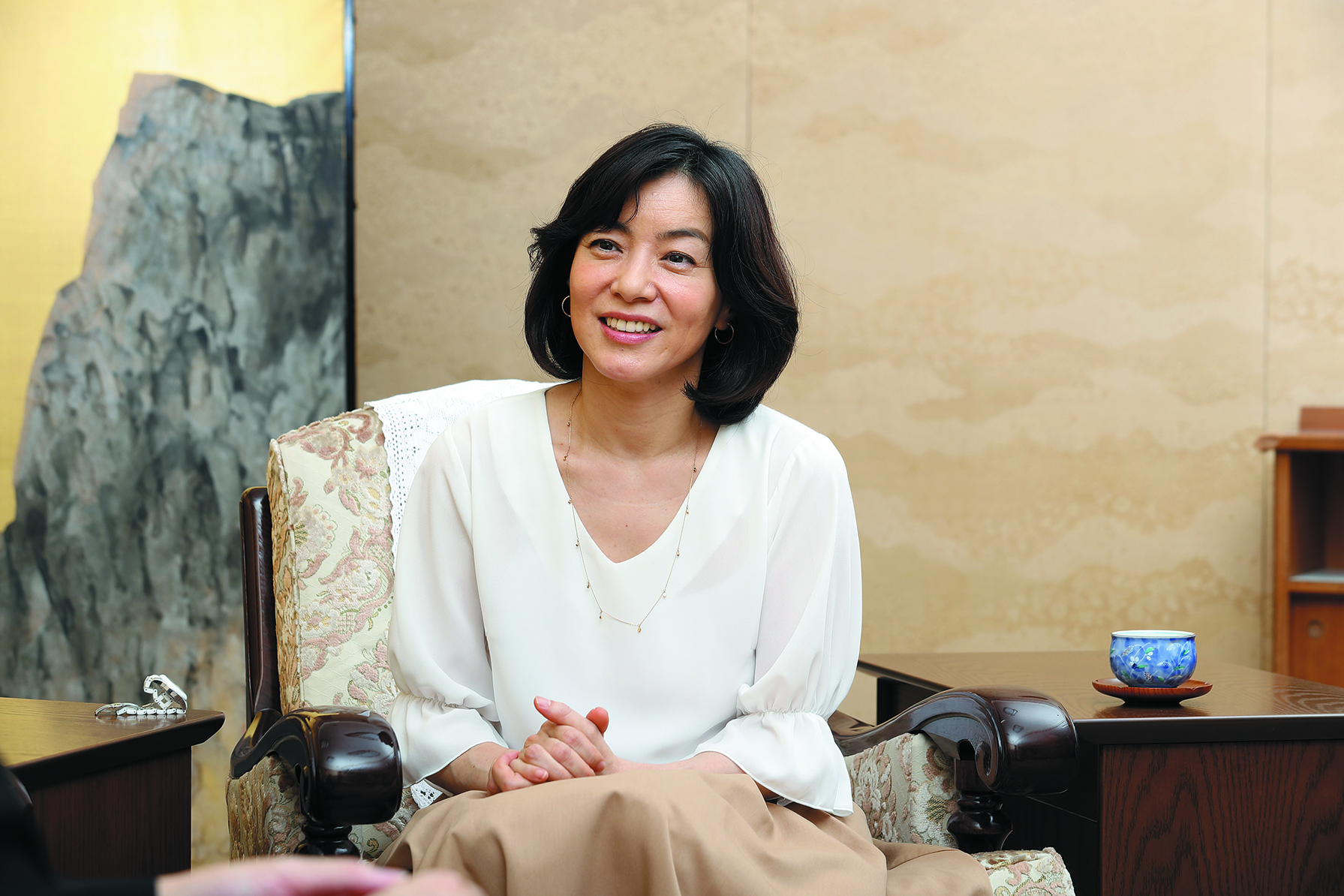 Ambassador Yagi
Ambassador Yagi: What kind of work does the art director do specifically?
Director Shirai: With KAAT, what kind of program is going to be organized, and what kind of orientation is going to run this art theater, let us give direction as an artistic flag It is my role to have you.
Ambassador Yagi: What kind of play it takes is personality. There is individuality depending on the theater. It's about creating a personality that makes you feel like something like a play in Shimbashi Enbujo and Kinokuniya Hall.
Director Shirai: I want to create artistic and cutting-edge things that are hard to see and touch in Tokyo. I would like to produce a performance that cannot be seen without going to KAAT.
Ambassador Yagi: Is there anything that you have been working on so far that will be the direction of KAAT?
Shirai: The other day, I did a 120-year-old work called "Spring Awakening", and a 20-century theater master, Brecht's "The Rise and Fall of Mahagony City", set a stage 60 meters deep. I made it.
Governor Kuroiwa: I want you to do what Shirai likes. The magnets are bothered to see, "If you go over there, you will surely do something interesting, especially Mr. Shirai." I think that is the power of the artistic director.
Director Shirai: We encourage young and middle-aged theater companies to create works that only can be done here, mainly KAAT.I am drawing.
Ambassador Yagi: Mr. Kuroiwa's idea of "magnet culture" is that each of them does a chemical reaction rather than making something like Kanagawa with various things in it. .
Governor Kuroiwa: That's right. That's why I think people. LaSalle Ishii also made an original musical called "Heads Up!" Using KAAT.
Ambassador Yagi: I saw it. was fun.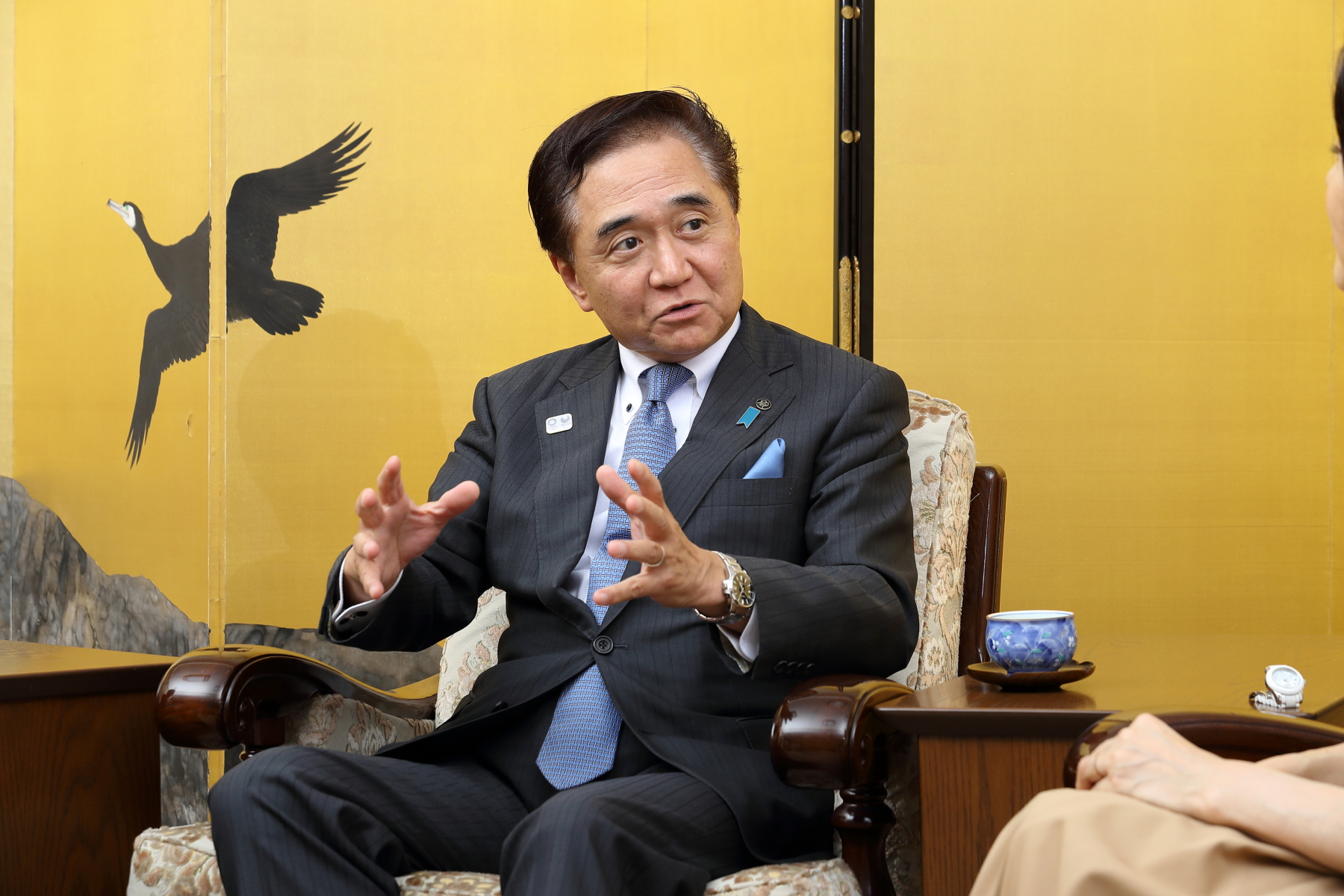 Governor Kuroiwa
Governor Kuroiwa: A work born at KAAT in Kanagawa Prefecture. Shirai-san is in Shirai-san color, and LaSalle Ishii is in La-Salle Ishii color. Also, there is a big director Kensuke Yokouchi who has always been in Kanagawa. While giving out their own colors that various people compete with, they sparkle in various ways. If we go to Kanagawa, we are aiming for something interesting. There will be a Rugby World Cup final in Kanagawa in 2019. In 2020, the Tokyo Olympics and sailing competitions in Kanagawa. At that time, the entire country is trying to create a "cultural program" that customers from all over the world can experience. Kanagawa will use this opportunity to disseminate many cultural programs that are unique to Kanagawa. Under such circumstances, we will create a concrete stage axis as Kanagawa. Then it is a so-called classic. Traditional art is a little too Make a range.
Ambassador Yagi: Re-classic.
Governor Kuroiwa: Yes, re-classical. A classic that is easy to read and arranged in a modern style. You can see it as a new one while touching the classics. If you are able to understand such information while discovering such things, everyone will go there. I want to create such a flow as a whole. Kanagawa has something interesting. If you go there, you don't know anything, but there is something interesting. I want to aim for that.
Ambassador Yagi: Is KAAT thinking of a project with 2019 in mind?
Shirai: It was around the time of the World Cup. Now, 19 years are being considered by the theater.
Governor Kuroiwa: What's interesting is that KAAT is not only on stage but also integrated with art. There is a room in a unique space that is created by using a single room to create a unique art.
Director Shirai: Modern art is about trying to put the work into the theater space by putting something normally done in the white box exhibition space into the black box of the theater.
Ambassador Yagi: Contemporary art using theater.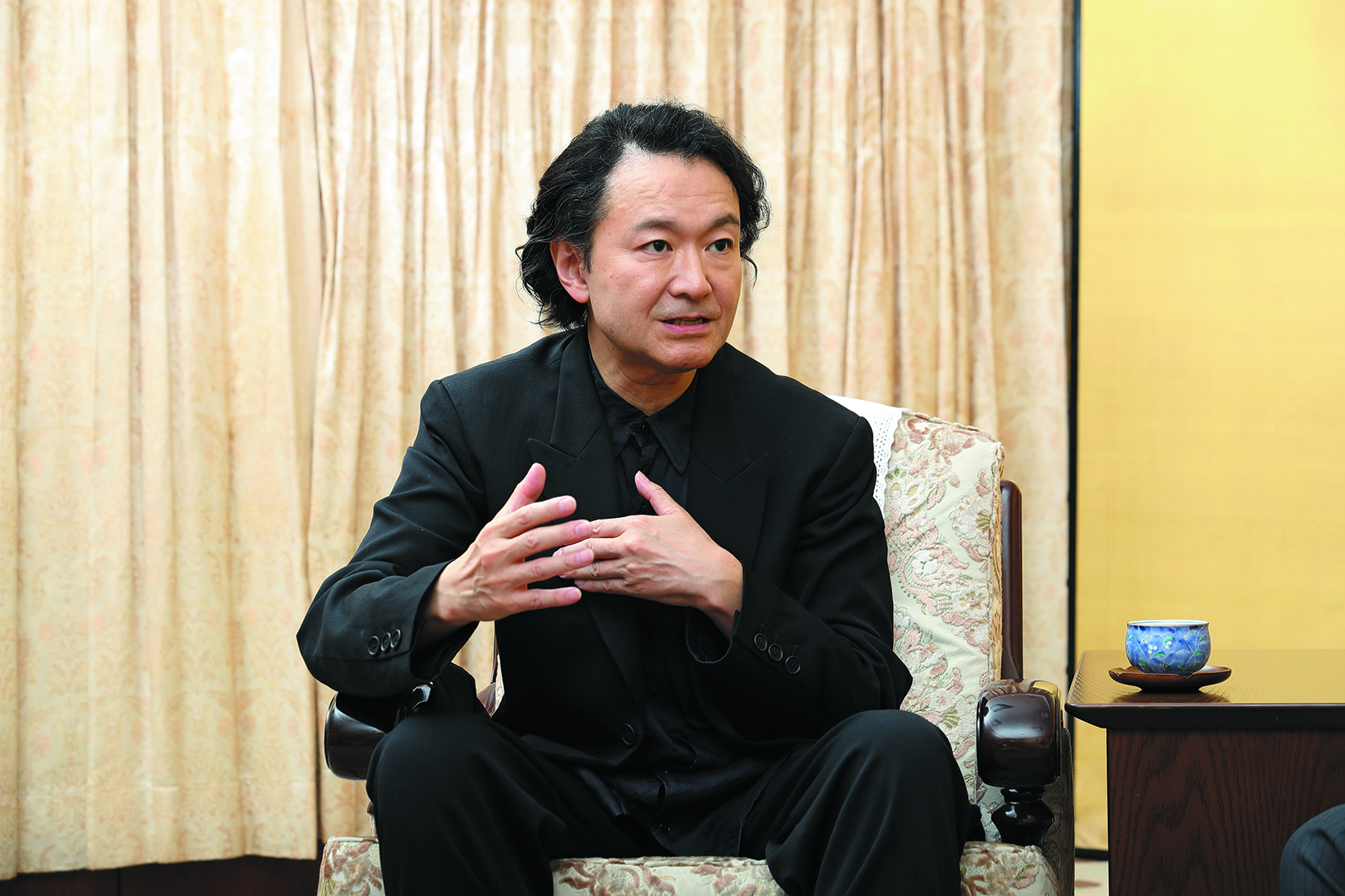 "IMG_6705_th" width = "100%" />
Director Shirai
Director Shirai: The work of a contemporary artist named Shiharu Chiharu is packed into the entire room, and dancers come to perform there and perform in the art. We have a musician perform now and are now trying to merge contemporary art with other art. I did one this year and will try to do it differently next year. When it wasn't an era where everything could be seen on the net, it was something that everyone bothered to come to the theater and enjoy things, but when the media developed so much, you could see various things in your hands It has become an era. Nevertheless, I think that the best part of the theater is that people go out of their way and watch people gather at a certain time. That's why I think that it is a characteristic of the theater that you can go to the place and feel that you can taste it, touch the work of art, and raise your feelings, or that unusual feelings will arise. I am trying to create something that feels like this from various angles. (Continued in Part 2)