Theater / dance
Mr. Kuroiwa, Governor of Kanagawa prefecture × Mr. Shirai, Art Director × Ms. Yagi, Kanagawa Goodwill Ambassador of Tourism "MAGCUL talk in Kanagawa! (of the first half)"
Ms. Yagi: Could you tell me the charms of Kanagawa prefecture as the Governor?
Mr. Kuroiwa: Once old people used to go to Yokohama well after parties in Tokyo. We enjoyed the culture and air unique to the town. We felt as if we were in a foreign country. Now, I feel that the former ambience of Kanagawa is gradually being lost. The Magnet culture, called MAGCUL, is a cultural activity for regaining such the old and good Kanagawa, you know? I expect the powers of the Magnet culture in Kanagawa, to attract people's notice.
Ms. Yagi: Maybe, I think that "food culture" is contained in culture and art, but like Broadway musicals, for example, you want to produce an attractive Kanagawa where people hope to go, don't you? How do you think, Mr. Shirai?
Mr. Shirai: I agree with what Mr. Kuroiwa said. I think that is one of KAAT's roles. Now, seven years have passed since KAAT opened. Meanwhile, we have continued to provide people with the opportunities for them to know KAAT and I would like to continue such KAAT activities in the future. KAAT is a theater next to Yokohama Chinatown. My dream is to expand the attractive area in Yokohama, where KAAT is centered.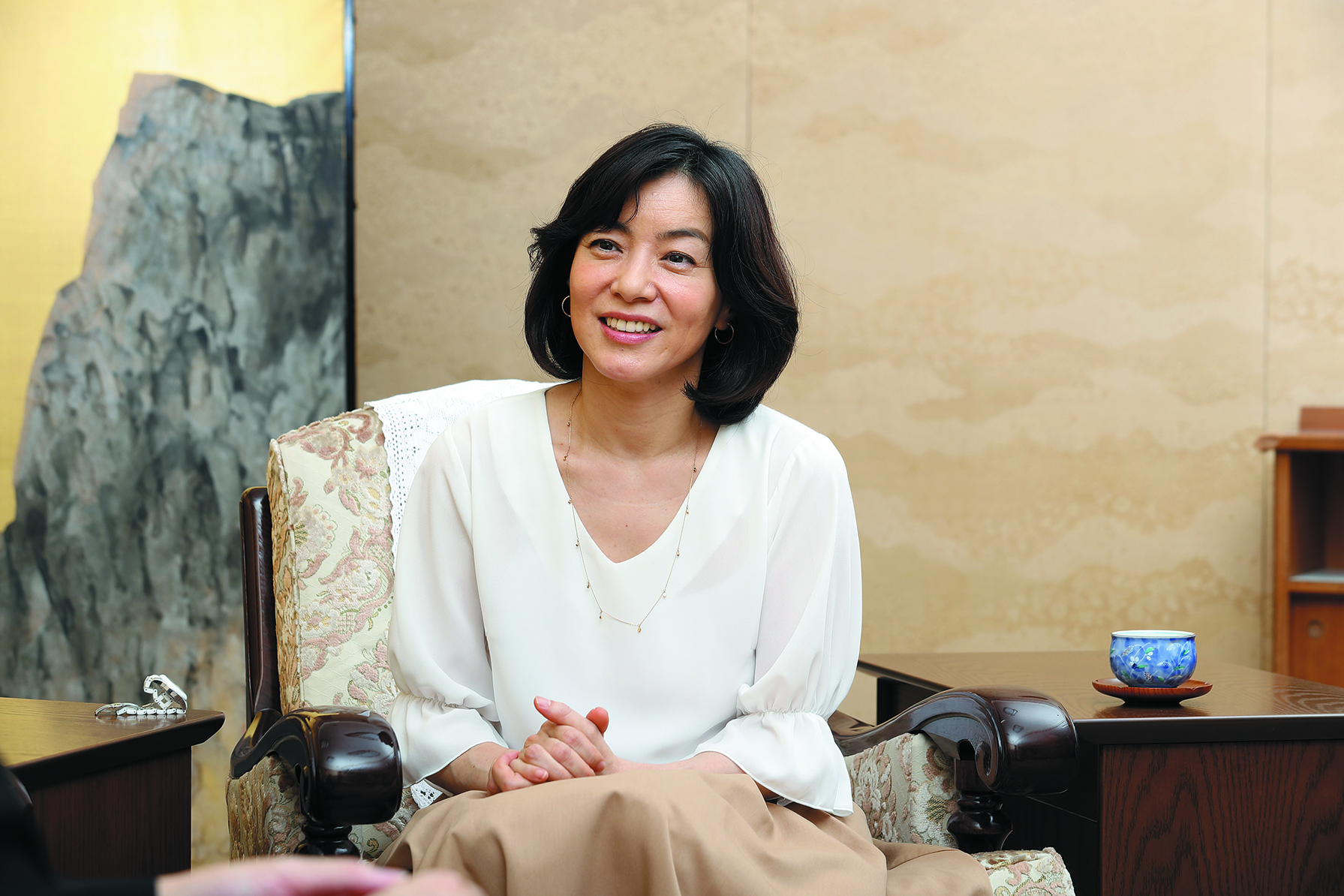 Ms. Yagi, Kanagawa Goodwill Ambassador of Tourism

Ms. Yagi: Mr. Shirai, what is the role of the Art Director?
Mr. Shirai: My role is to be a leader creating actual programs at KAAT and shaping the artistic direction in theater management.
Ms. Yagi: I think that the programs performed there just reflect the individuality of the theater. Each theater has its own characteristics, right? I can instantaneously imagine, for example, the personality of the Shinbashi Enbujō or that of the Kinokuniya Hall. So, you play a role in creating the personality of KAAT, don't you?
Mr. Shirai: I'd like to create something artistic and advanced in KAAT theater. You will be able to see or experience them much not in Tokyo, but only in KAAT. So, we would like you to come to KAAT and see them.
Ms. Yagi: Could you raise the programs that represent the future direction of KAAT, among the art pieces you have created so far?
Mr. Shirai: Recently I performed a program that was created 120 years ago, "Spring Awakening". And also, we made a stage with a depth of 60 meters for the performance of "Battle of Mahagony City" written by Brecht, the master of the theater in 20th century.
Mr. Kuroiwa: I would like Mr. Shirai to create programs by his own way. The magnetic force of the Magnetic culture depends on the competence of the artistic supervisor. Mr. Shirai can attract people's notice and meet their expectations. They will say, " Look, Shirai-san is doing some exciting approaches! Let's go to KAAT!"
Mr. Shirai: Thanks. Now we are also planning to ask the core youth and partner theater companies for making their own original programs which will be performed only in KAAT.
Ms. Yagi: I feel that the Magnet culture which Mr. Kuroiwa advocates, is created not by a superficial decoration of Kanagawa, but by the chemistry among artists through their own activities in Kanagawa. Is that right?
Mr. Kuroiwa: Yes, that's right. After all, it depends on human power. Mr. La Salle Ishii also produced "Heads Up!", an original musical for KAAT.
Ms. Yagi: I saw it! I have a lot of fun.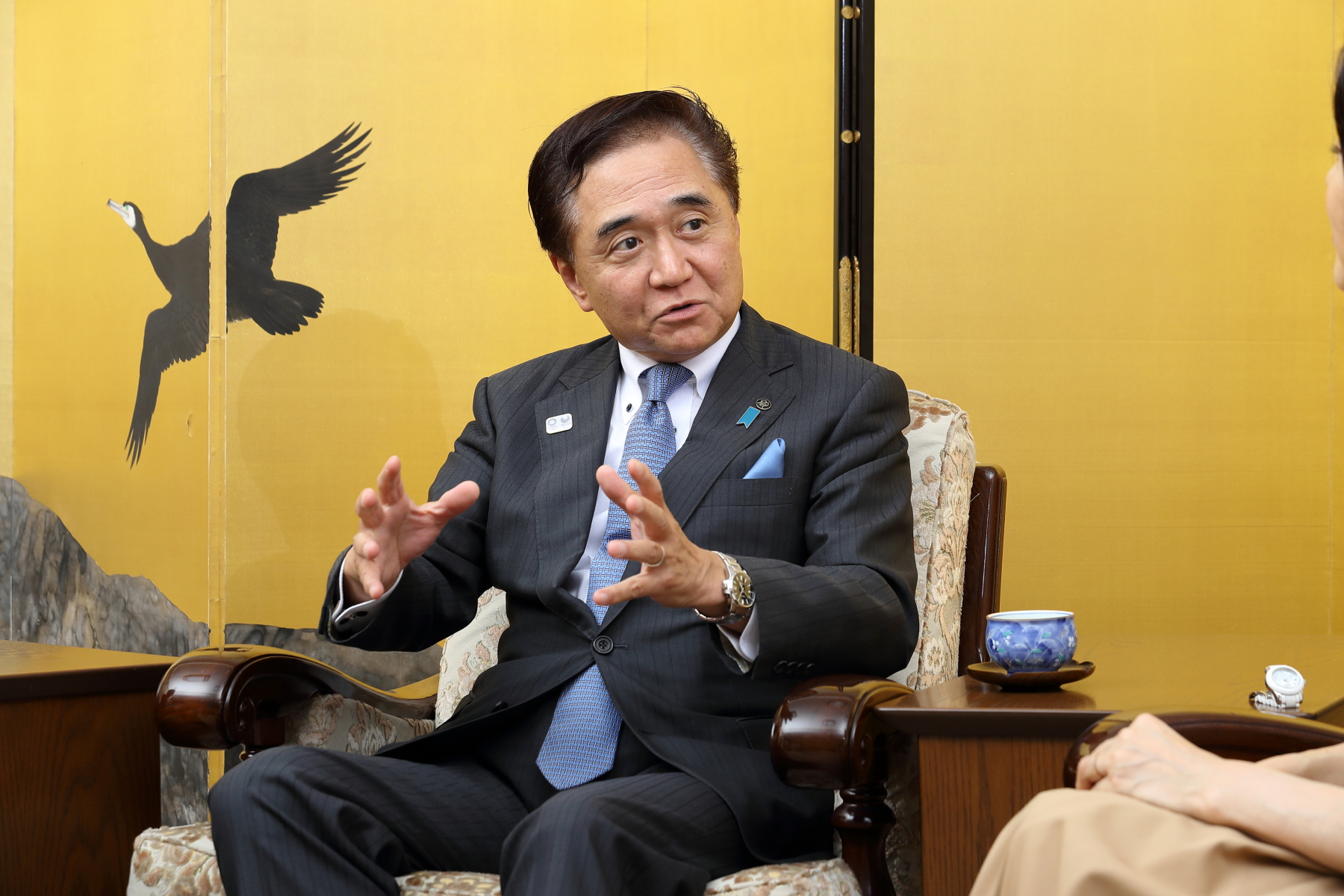 Mr. Kuroiwa, Governor of Kanagawa prefecture

Mr. Kuroiwa: They all are the works created in KAAT in Kanagawa prefecture. Some are characteristic of Mr. Shirai and others, Mr. LaSalle Ishii. And Kensuke Yokouchi, a great art director, works mainly around Kanagawa prefecture and produced some programs unique to him. Various artists compete with each other through their own colors, from where more brilliant programs shine in KAAT. What I aim for is something interesting and unique to Kanagawa attracting much notice.
In near future, we will have the final game of the Rugby World Cup in Kanagawa just in 2019, and sailing competitions and so on in the 2020 Tokyo Olympic Games. Currently, we whole Japan produce "cultural program" for the foreign travelers coming to these events. We are already setting actual time schedules for each program to promote numerous cultural programs in Kanagawa. Also, we pay attention to the Japanese classics. In fact, we are going to arrange traditional arts well.
Ms. Yagi: That's Re-Classics!
Mr. Kuroiwa: Yes, Re-classics. We arrange the Japanese classics and transform it into more intuitive ones. We can understand them as new things while we are able to be familiar with them. If we can discover old things and recreate them as modernistic ones, it could potentially become popular. Or once we succeed in having something attractive and unique to Kanagawa, which may not be understood well by the people far from Kanagawa, they wish to go to Kanagawa actually to see and touch them directly. By making that flow as a fundamental one, we can attract people finally, I think.
Ms. Yagi: Mr. Shirai, do you plan to create the projects in KAAT for 2019?
Mr. Shirai: It is the time when the Rugby World Cup will be held, isn't it?
Mr. Kuroiwa: It is so interesting that KAAT has not only the stages alone, but also the one combined with art. It is an creative room that can be said to be one unique art, where crimson threads are hung from its ceiling. 
Mr. Shirai: Contemporary art is usually set in a white box or exhibition hall, but we perform trials setting it in a black box or theater to utilize it as a part of theater.
Ms. Yagi: It is contemporary art combined with theater!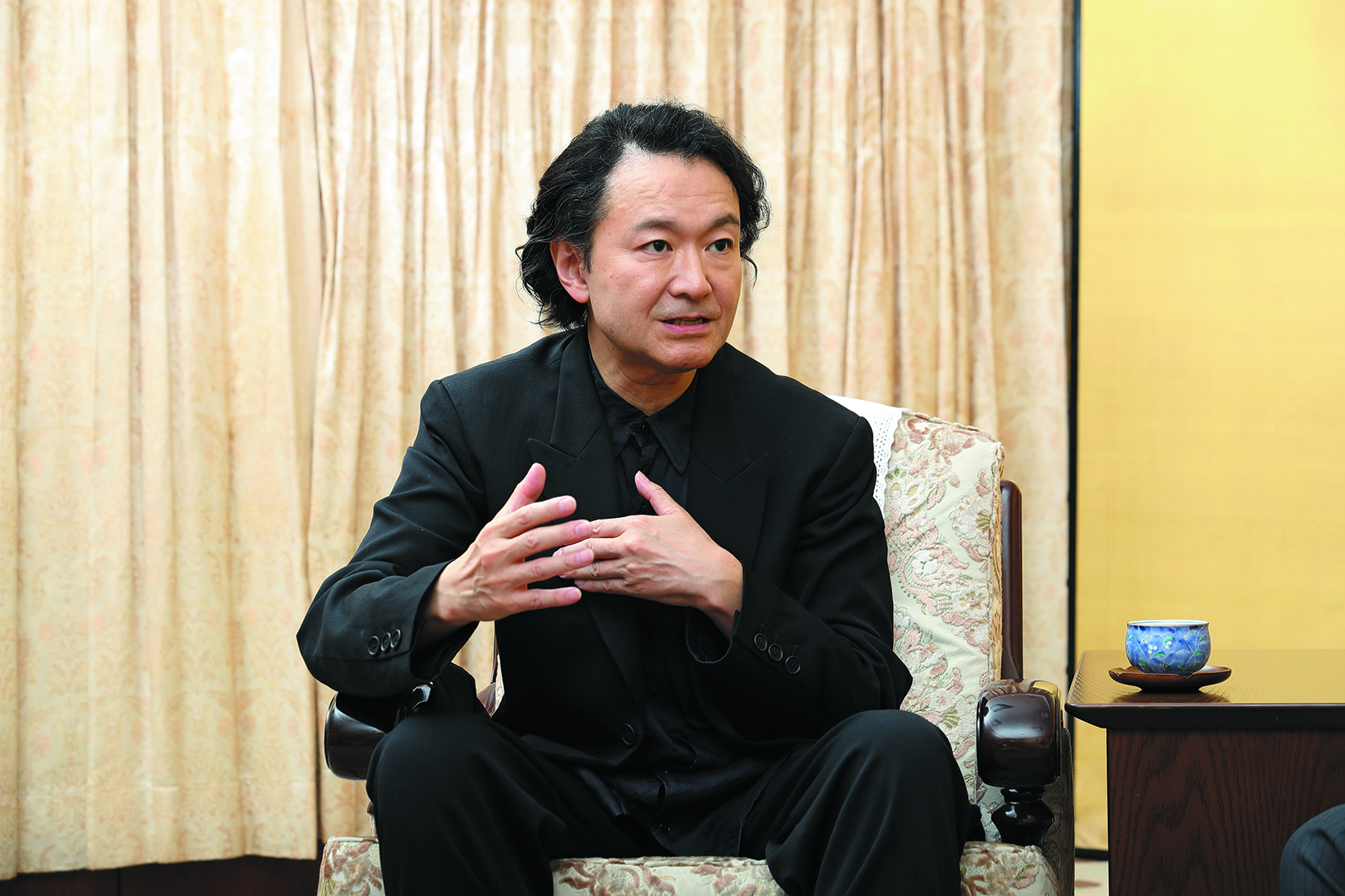 Mr. Shirai, Art Director of Kanagawa Arts Theatre/font>

Mr. Shirai: We carried out the dancers' performance in a room filled with Chiharu Shiota's works, a contemporary artist. We also aim to promote the fusion between different arts, to do the performance by musicians in contemporary art space, for example. We have already done one program this year and plan to perform something different in next year. In the era when Internet was underdeveloped, people needed to come to the theater to enjoy art works, while now we can see various things within our hand through a lot of well-developed media. But even in this age, to go to the theater and to enjoy the work with a lot of people on time, is still the greatest advantage of the theater, I think. For example, when we go to that place and touch artistic works directly, our feelings rise up. It also may be feelings different from usual ones. We strive to create something like that from various angles, obtained only by such theater. (To the Second part.)