Theater / Dance
2016.12.06
5th "Drama King" decision! Report on the short theater battle contest "Drama King Kanagawa V" & the winning theater company "Chi-Reactors" and the executive chairman now and in the future
(Please note that this page was created using Google's automatic translation service and understand that because of this, its translation may not necessarily be accurate.)
"Drama King Kanagawa V" Final Report
"Performance time is less than 20 minutes" "Up to 3 actors" "Basic stage size is 3 x 4 (5.30m x 7.10m)" "Set can only be changed in a few minutes" "Qualifying, Final "Drama King Kanagawa" will be held for the fifth time this year, based on the unique rule that both winners will be decided by the vote of the audience and judges. The Kanagawa Prefectural Youth Center Multipurpose Plaza, which was the venue, held a qualifying tournament of 4 groups and 3 blocks from October 14th. One of the most scoring groups in the group (= Wild Card) advanced to the final on the 16th.
This "Drama King Kanagawa" is one of the attractions of the event management and progression, and the handmade feelings of volunteers from each group. The venue for the finals, filled with enthusiastic theater fans full of young and old men and women, is the atmosphere of a small theater with a quiet and energetic atmosphere.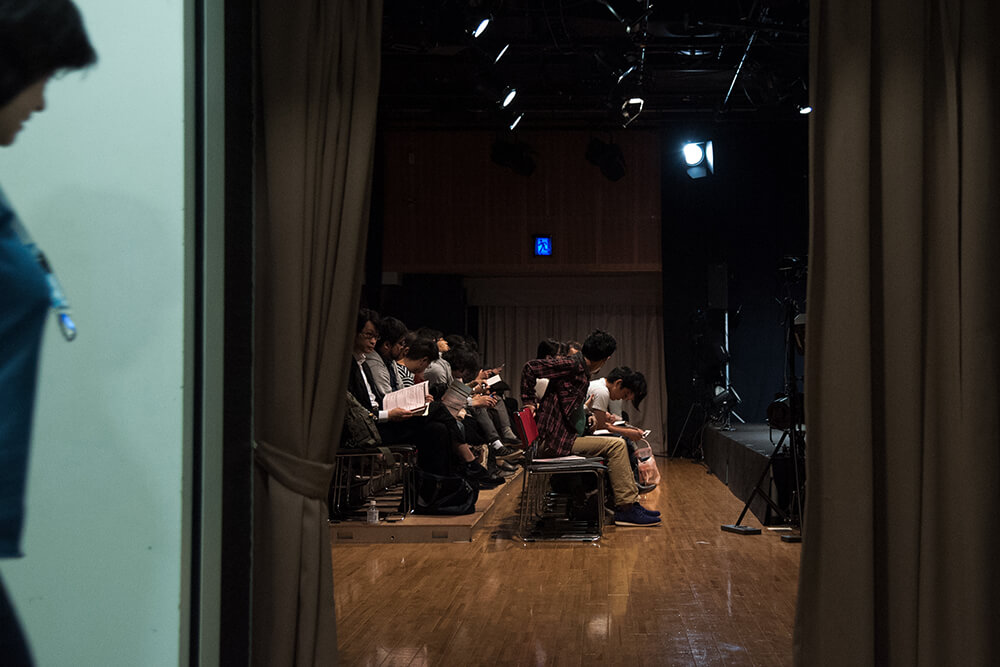 The final game started at 14:00 was a fun opening ceremony by a light moderator of Mr. Satoshi Maruo, who belongs to "Office Project M to Play with the World". A history that started with a collaboration between Nagakute City, Aichi Prefecture and the Japan Playwright Association Tokai Branch. Prizes will be introduced. The prize is an original Sukajan unique to Kanagawa! Play King Kanagawa Sukajan made by a famous store on the main Yokosuka Dobu Itabori is a full-fledged school embroidering Kanagawa Prefecture's mark and the names of successive Kanagawa Play Kings. Maruo's passionate introduction to Sukajan was applauding and laughing from the venue.
/magcul.net/wordpress/wp-content/uploads/2016/11/s-mgc_1909.jpg "alt =" s-mgc_1909 "width =" 1000 "height =" 667 "class =" aligncenter size-full wp-image -31032 "/> Mr. Maruo
When the opening ceremony is over, each work will be performed immediately. The first appearance is "Theatrical company 820 Manufactory / Annex" (Yokohama), No. 1 in the qualifying B block. "Under the Moonlight" they played now has a mysterious past and an unfortunate present while three childhood friends of different positions and occupations talk about a bonfire in a dark forest. A dark and serious work going out. I was amazed by the crazy performance and the mysterious development, where malicious and good intentions were mixed.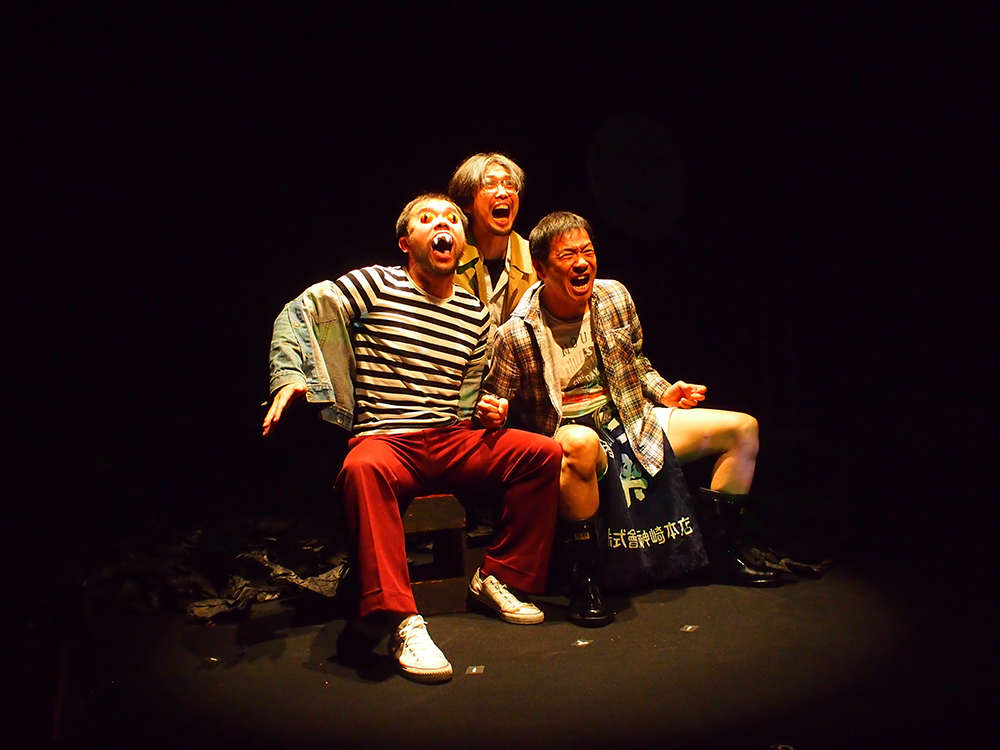 Theatrical company 820 Manufactory, Annex / Photo courtesy of Geiou Kanagawa Executive Committee
2nd was "Chireactors" (Odawara), who won 1st place in the qualifying A block. Looking at the title, there is a serious image, but the main character (?) Of this work is ignorant! (Of course, that "teeth"!) With a mother-in-law man who was scared and not going to the dentist despite suffering from a sense of discomfort in the back teeth, "If I don't pull me out now, I will have a decayed tooth and it will be hard. The pop and speedy conversation drama with the painful culprit and wisdom wilt warned, "Oh!" Caught the audience in a laughter whilst it was.
ess / wp-content / uploads / 2016/11 / 001_PA161317.jpg "alt =" OLYMPUS DIGITAL CAMERA "width =" 1000 "height =" 750 "class =" size-full wp-image-31028 "/> Chi-Reactors / Photo courtesy of Geiou Kanagawa Executive Committee
The third entry was "21g" (Hiyoshi) who participated as a wild card in the 2nd place in the qualifying B block. The 21g is a unit derived from Keio University's theater circle, which will end its activities in the future, so this is the last chance to challenge "Drama King Kanagawa". In "Heisei Hyakki no Yoko", which depicts the chasing of writers and female editors who do not meet the deadline, he showed a passionate performance full of youth.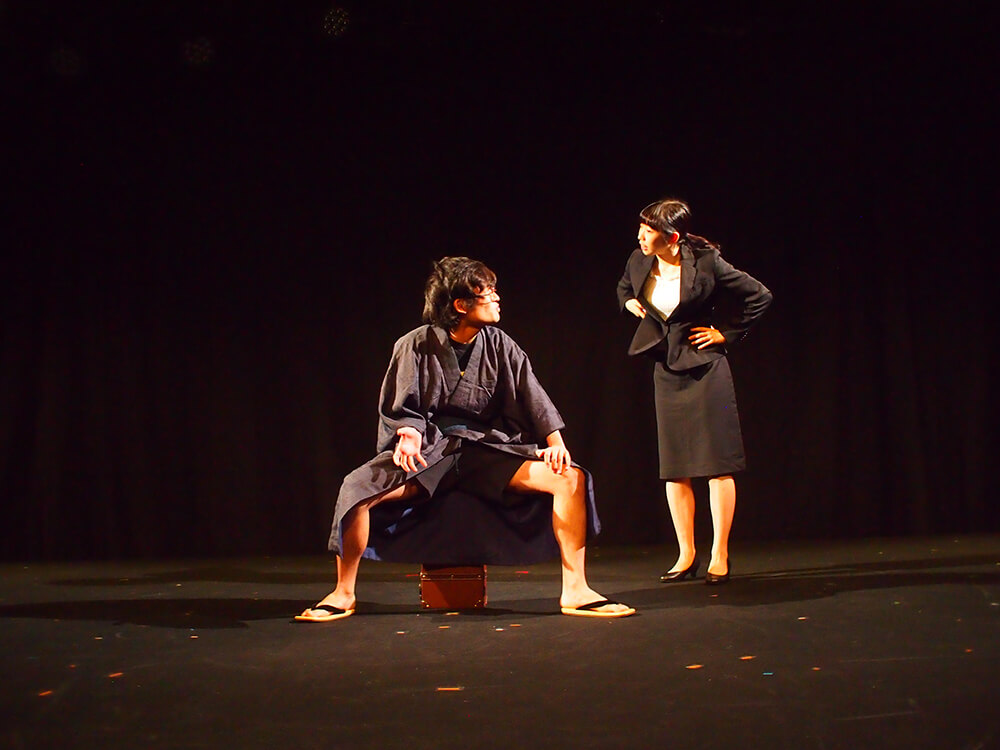 21g seat / Photo courtesy of Geiou Kanagawa Executive Committee
The final of the final round was "Voice" played by "Mojajaja Head and Spatula Glasses" (Yokohama), who ranked first in the qualifying C block. This work depicts a woman who is betting on a dance, going crazy to complete a dance while talking to her in the mirror telling another voice in her. Two actresses made a pair, and the audience seats were drawn to the full-blown dance performance and serious performances that were often shown intertwined.
"width =" 1000 "height =" 750 "class =" aligncenter size-full wp-image-31027 "/> Mojajaja-ja head and spatula glasses / Photo courtesy of : Theatrical King Kanagawa Executive Committee
After the 4 groups were finished, three finalists-actors, voice actors, directors, acoustic directors, Hozumi Gouda, representative of `` Shonan Teatro ☆ Delarte '', playwrights, directors, directors of `` Minamoza '' Misaki Seto and Ms. Mari Nakayama, who belongs to the actor "Phosphorescent group", leave for the vote of the judge, and the audience vote is also held in the audience and waits for counting.
Before the results were announced, first, each judge was commented. On stage, playwrights from various organizations also took the stage. He had a mysterious aspect and listened eagerly to strict and loving drama reviews and advice for each performance.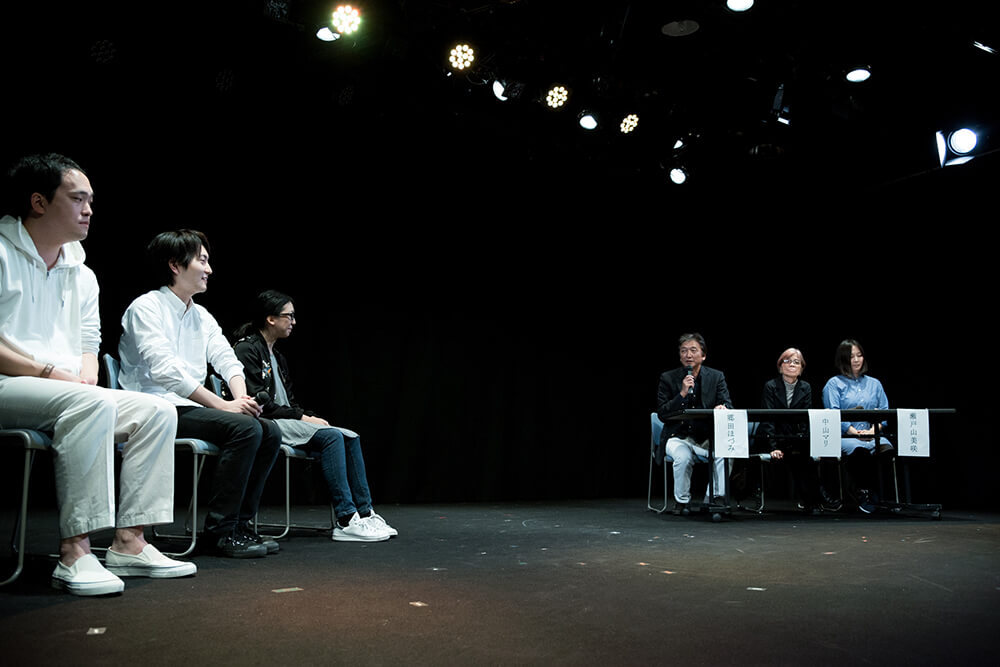 When the review is over, the results will finally be announced. Each time the score of each jury member and the number of votes of the audience are written on the whiteboard in the center of the stage, a cheer and a roar of "Oh!" Come up from the audience. And the final result is ... "Chi-Reactors", who scored 76 out of 173 total votes by separating others! At the same time as the result was decided, Hiroshi Oshima, who played the role of wisdom in "Shizunai no Uchi", shed tears and guts pose. Shaking hands with the performers Ikeya Rin and Kimura Ryoka, "Thank you. I participated for 4 years and kept licking the pain, and this year it was good to reopen and do what I like. The committee also did, and until then, "I 'll let you do it anyway? "I thought, but no contest is so fair! I will do my best!"And when wearing Sukajan as the 5th generation king of the kings, a big applause was given from the venue.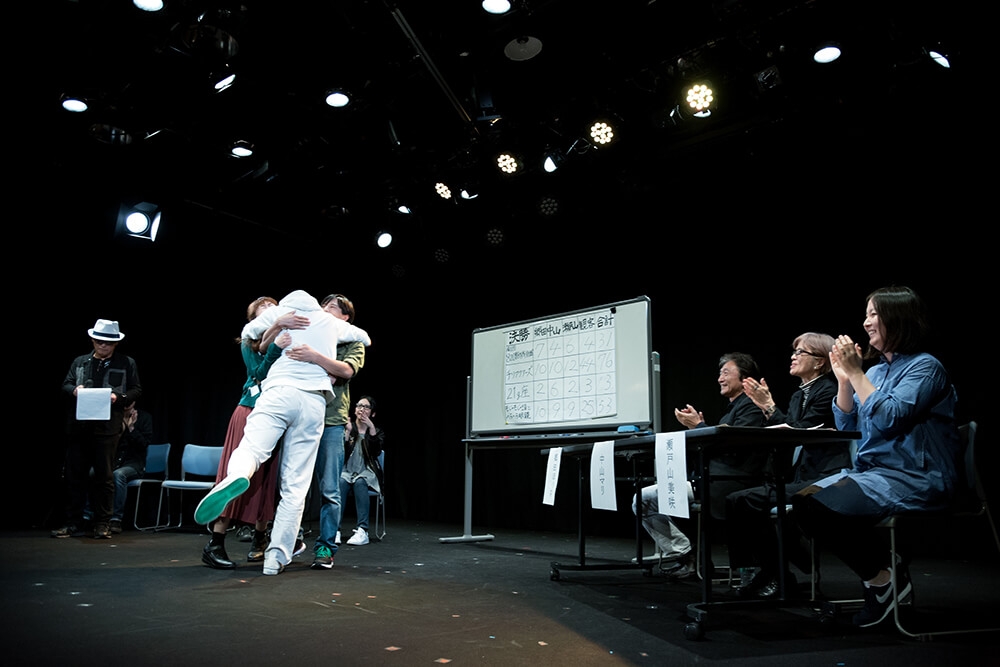 In addition, Judge Hozumi Goda "I feel that the level is getting higher year by year. In particular, Chireactors was united with the venue. I thought this was the power of theater." Misaki Seto gave a voice saying, "There were many wonderful qualifying works." Drama King Kanagawa "is a great place to feel the excitement of the event. Lastly, the tournament committee chairman Fumi Nakayama who directed the production of "Theatrical Company 820 Plant / Annex" invited all the participants to the stage, and the winner, Oshima-san, said, Come to Odawara to get Sukajan! Next, let's do it in Odawara! "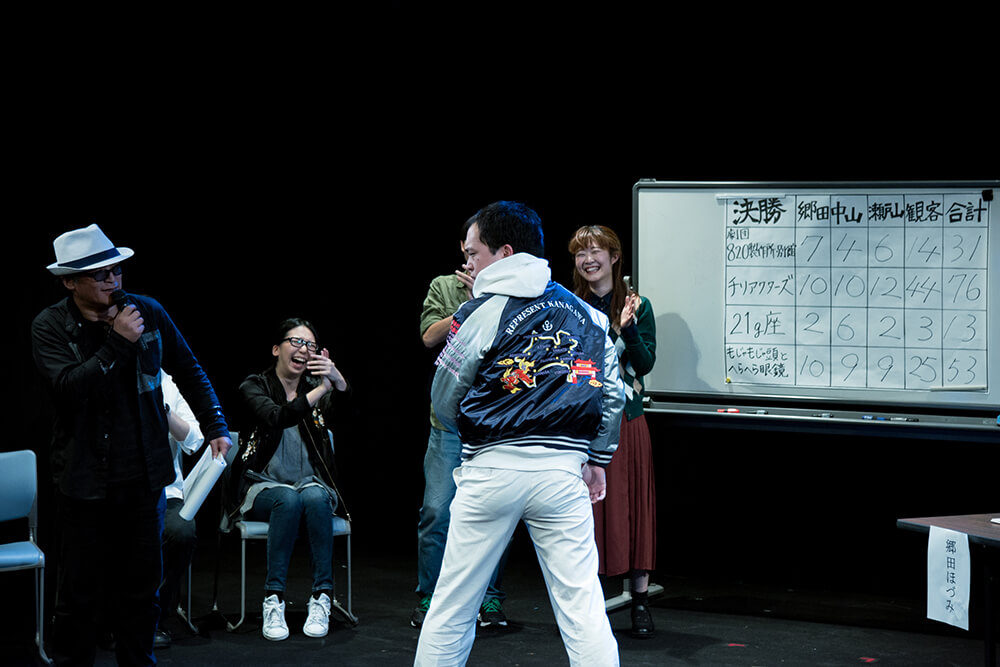 "Drama King Kanagawa V" closed with tears, laughter, heat and excitement. The winning group Chi-Reactors will participate as a representative of Kanagawa Prefecture at the 2nd Kanagawa Kamome Short Drama Festival held at the KAAT Kanagawa Arts Theater Grand Studio from March 2 (Thu) to March 5 (Sun), 2017 Has decided. The "Kanagawa Kamome Short Theater Festival" was attended by 10 organizations selected from all over the country and 2 organizations invited from overseas.This is a short drama festival in which 20 performances per body compete. If you missed "Shichinakanai" full of fresh laughter and the power of theater, be sure to visit the Kanagawa Kamome Short Theater Festival.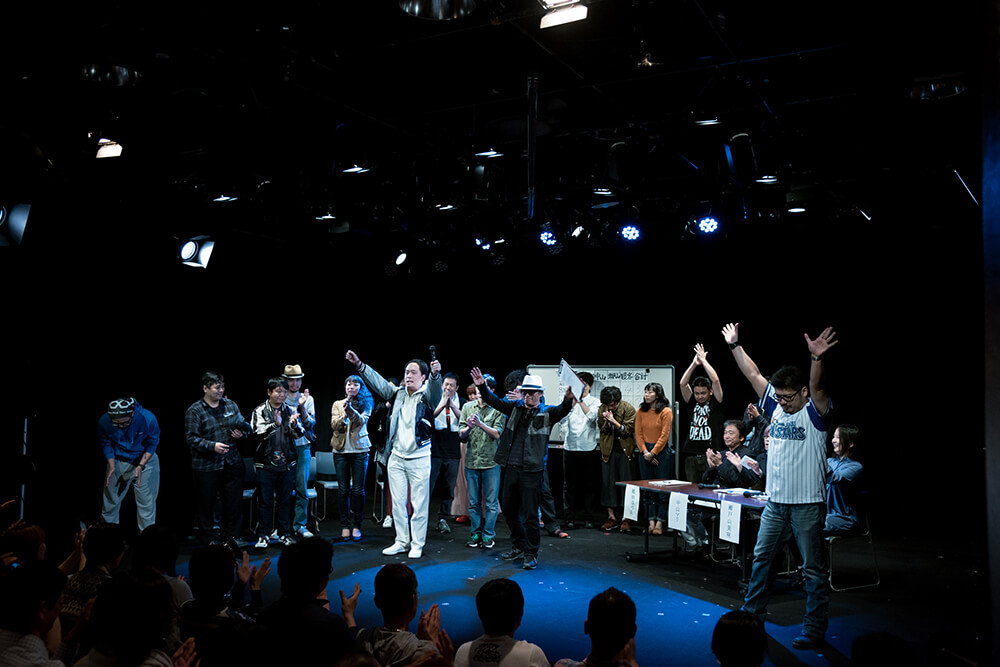 Interview with "Chi-Reactors" winner of "Drama King Kanagawa V"
--Chi-Reactors participated for four consecutive years since "Drama King Kanagawa II". Finally, I won the fifth generation "Drama King Kanagawa". congratulations.
All : Thank you !!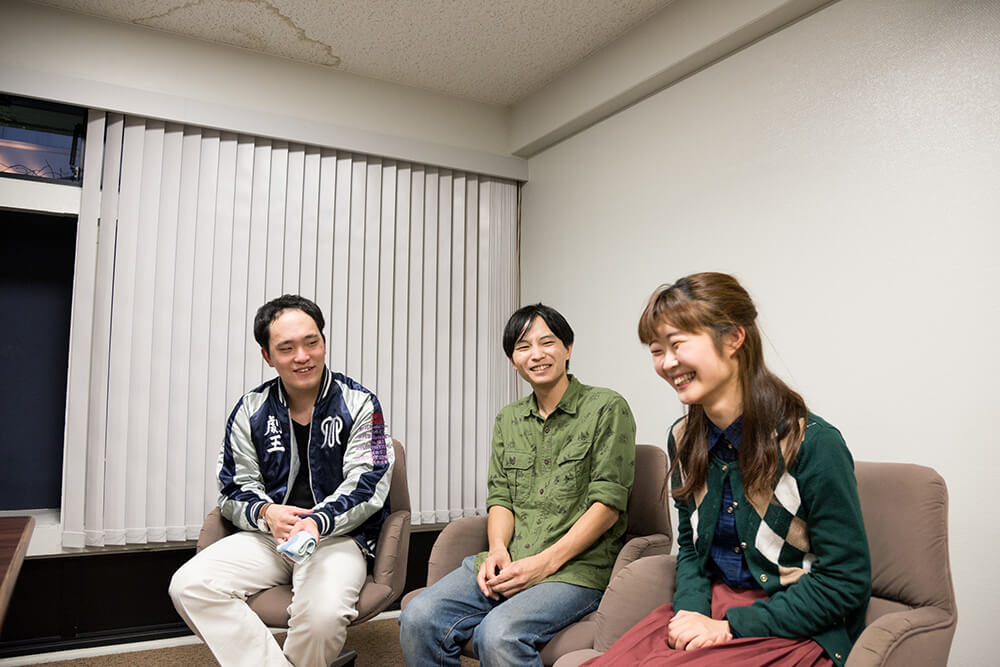 From left, Mr. Oshima, Mr. Ikeda, Mr. Kimura
―― "Shizu no Uchinai" announced this time is an exhilarating human comedy woven by various sub-characters played by Mr. Kimura, a wisdom owner who plays Oshima-san and a dentist hated by Mr. Ikeya. I was also surprised by the humorous idea of anthropomorphic wisdom. Why did Oshima, the producer / director, come up with this subject?
Oshima : This year, I really missed the wisdom. The dentist's savings that came out during the play and the detail that the wisdom wisdom tooth that grew out beside the teeth was split in two were also realistic experiences. As an added bonus, the dentist tells us that it is better to remove another tooth. Of course, you haven't pulled it yet! (Lol)
Kimura : Just like in the play, you keep running away, because it's difficult (laughs).
――What did the two actors think after receiving such a unique script?
Kimura : Until now, when I appeared in "Drama King Kanagawa", there were many serious stories. Last year's "Type to be touched" was "No, no, no, no way". I was surprised at first because it was about life and death. He said, "Is it important to be so comical even though it 's an important" Drama King "?" (Laughs).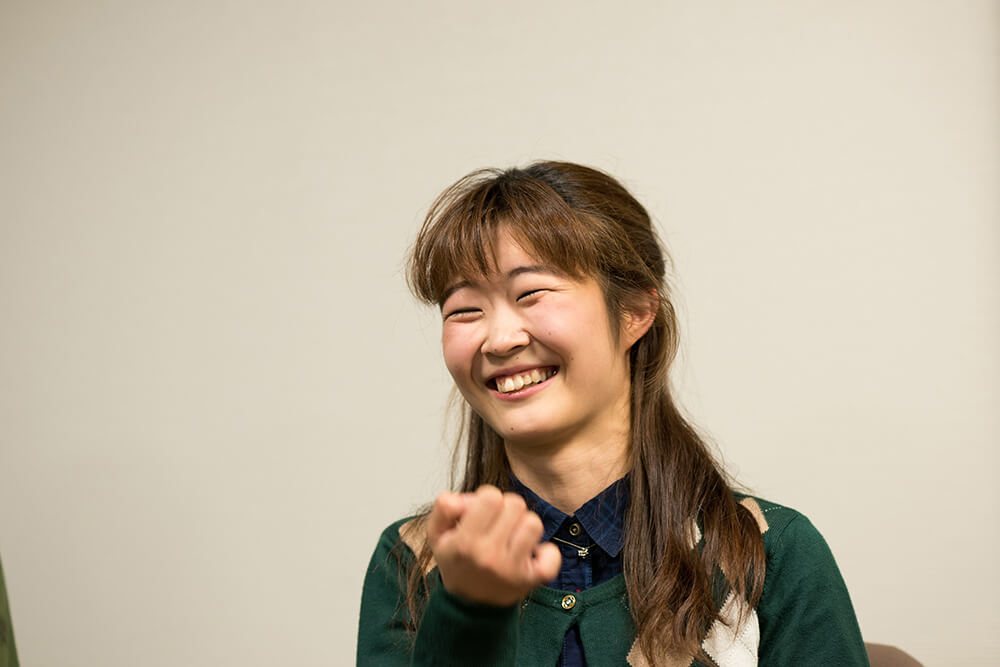 Ikeya : When I heard only the story, I was really surprised when I thought "Tooth?" However, when the script went up, it seemed fun for the performer, so I was excited and faced the practice.
Oshima : There was regret that we couldn't win the championship even though we advanced to the final game for the first time last year, and this year we are going to be the last one this year. I decided to enjoy it and challenged a "100% laugh" comedy. During training, brush the script while consulting with other members of the theater company. I think that "Shieda no Uchinai" was made by all the members of the theater together.
Ikeya : It may be the first time to see Oshima thanking the theater company so obediently (bitter smile).
--The audience was laughing even in the final, but did you get a good response from the qualifying?
Oshima : Yes, there was. But at the time of the qualifying comment, Mr. Seto was told that there should be not only me and Ikeda but also Kimura and three people. Until last year, I had my own pride, and I didn't go to the qualifying comment, but for the first time, I thought, "That's right!" And took the script until the morning of the final day.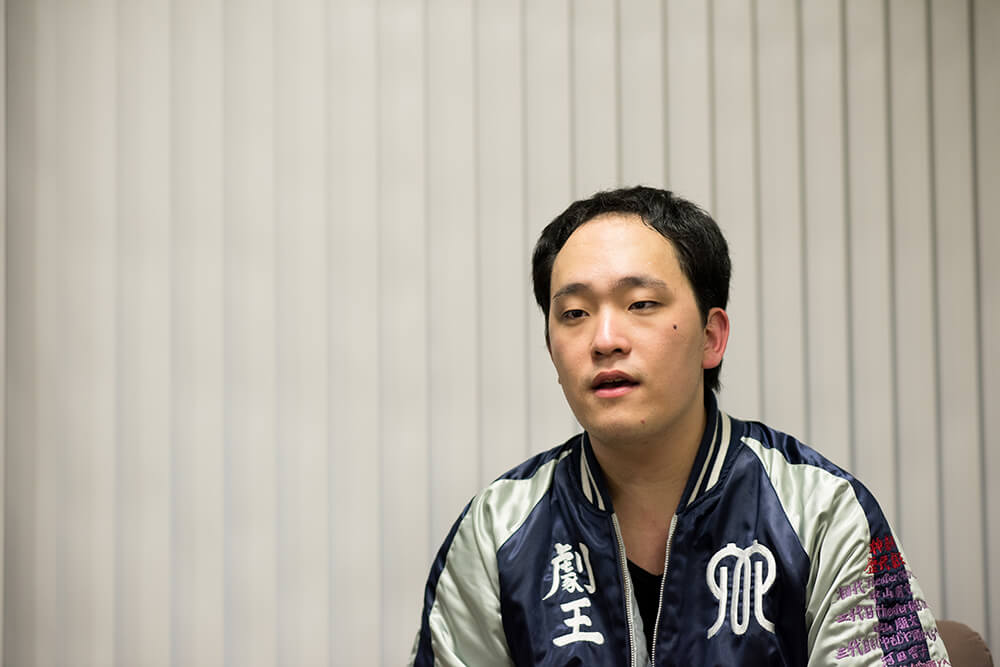 --that must have been hard. In the first place, "Drama King Kanagawa" has detailed rules such as the performance time and the number of performers, so you need a different consciousness and feeling from the usual performances, right?
Kimura : That's right. Usually, there is no opportunity to play for 20 minutes, so it is interesting to pull by acting.
Ikeya : The usual 60-minute and 90-minute plays will cause some parts of your eyes to be out of reach. "Drama King Kanagawa" is short in time, and as an actor, it is fun to make more and more detailed parts with each practice.
ordpress / wp-content / uploads / 2016/11 / s-mgc_2263-1.jpg "alt =" s-mgc_2263 (1) "width =" 1000 "height =" 667 "class =" aligncenter size-full wp-image -30483 "/>
Oshima : As a writer, there are some aspects that are easier to write with restrictions. You can change it at your own discretion. However ... it is too deep and it is difficult to express what. In that sense, I think it was good to focus on a play that will make you laugh 20 minutes. As an actor, there are far more things that are not drawn about the role within the 20-minute scale, so there is also the difficulty of using imagination more than an ordinary play.
――And then, with this "Shiinakanai", I will be participating in the "Kanagawa Kamome Short Theater Festival" in March next year as a representative of Kanagawa. How do you want to fight next?
Kimura : To be honest, I haven't really felt it yet ... (bitter smile). However, the last "Kanagawa Kamome Short Drama Festival" stood on stage as MC, but I was very happy because I couldn't appear as an actor!
Oshima : You seem to have realized it now (laughs).
Ikeya : And from here on, we will continue to practice for the next year, so don't forget the original idea of "making it a stage to entertain customers," and I want to do my best.
Oshima : Next is the large studio of the KAAT Kanagawa Arts Theater, so the stage is wide. I think it is necessary to devise a large stage for the production using a sketchbook. In terms of content, the part that was pointed out in the final review ... I want to make more adjustments to improve drama by expressing more fear expression when wisdom wisdom is overtaken. And simpler and biggerI hope I can deliver laughter using my body. I would be happy if more people came to see our play as a result of this, so when I do this, I'll brush my teeth firmly so that Shizuchi no Uchinai will become the chief reactor's masterpiece. want to go! (Lol)
Interview with Yukio Nakayama (theater 045 syndicate)
――First of all, was it possible to look back on "Drama King Kanagawa V", the birth of a new play king?
Nakayama : The start of "Drama King Kanagawa" that started in 2012 was originally held in Kanagawa by Mr. Norihiko Tsuji from the Tokai Branch of the Japan Playwright Association, the creator of "Drama King" in Nagakute City, Aichi Prefecture. It was the opportunity that had you ask for. At that time, Mr. Tsuji said, "It's originally nonsense to rank theaters in terms of scores, and there is no superiority or inferiority to the work. But if you continue five times, a young artist who always wins a prize will grow up."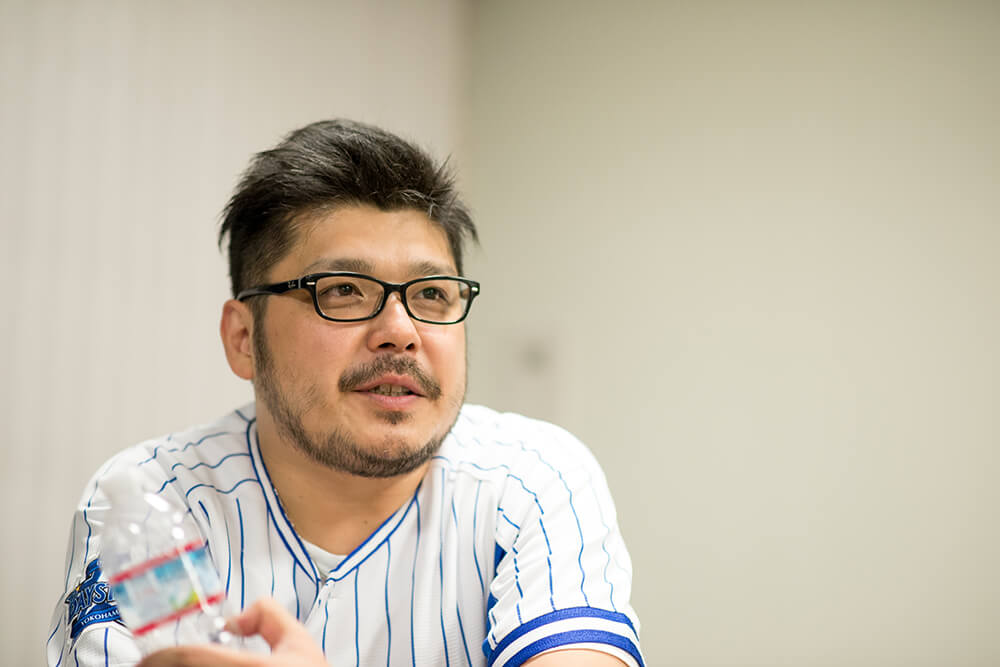 Mr. Takafumi Nakayama
--The "fifth" has finally come this year.
Nakayama : That's right. So I thought the best thing was that the customers were watching the play very flat. By continuing for five years, the enjoyment and system unique to "Drama King" has become established for the audience and creators. That was the first time this year was full.I think that the mobilization result also appeared.
--Did "Drama King Kanagawa" take root in the region, and has there been a change in the theater scene in Kanagawa?
Nakayama : Yes. In fact, one of the things that changed with "Drama King Kanagawa" was that young people were participating more and more and the exchanges between the actors of the theater company increased as they continued. As one of the participants in Yokohama, I have received the title of the first and second generation of kings Kanagawa. Oshima who won this year is based in Odawara. Without this event there was no opportunity to get acquainted. In particular, it is good for the future Kanagawa drama to deepen regional exchange among younger generations. With this as an opportunity, you can expect developments where theater companies in different areas of activity will perform together in the future.
――Your review commented that the level has improved year by year. How do you feel about the content?
Nakayama : Mr. Hozumi Goda was also on stage, but there are many restrictions on the performance system of "Drama King", so there is a certain way to fight. In that sense, the participating organizations have come up with ideas for this event and are able to demonstrate their individuality. I think that was also linked to the results of the Chireactors and Oshima-kun.
--Mr. Nakayama, who has served as an executive committee member for five years, would you like to see the development of "Drama King Kanagawa" going forward?
Nakayama : This time, Oshima-kun said, "If you want to be the 6th generation of theatrical kings, come to Odawara to get Sukajan", but until now, Yokohama has been held all the time, I think it is interesting to do it in various cities in Kanagawa Prefecture, such as Sagamihara and Atsugi. For me personally, in Hakone. Isn't it fun to play in a theater contest using the hot spring hotel banquet hall?(Lol)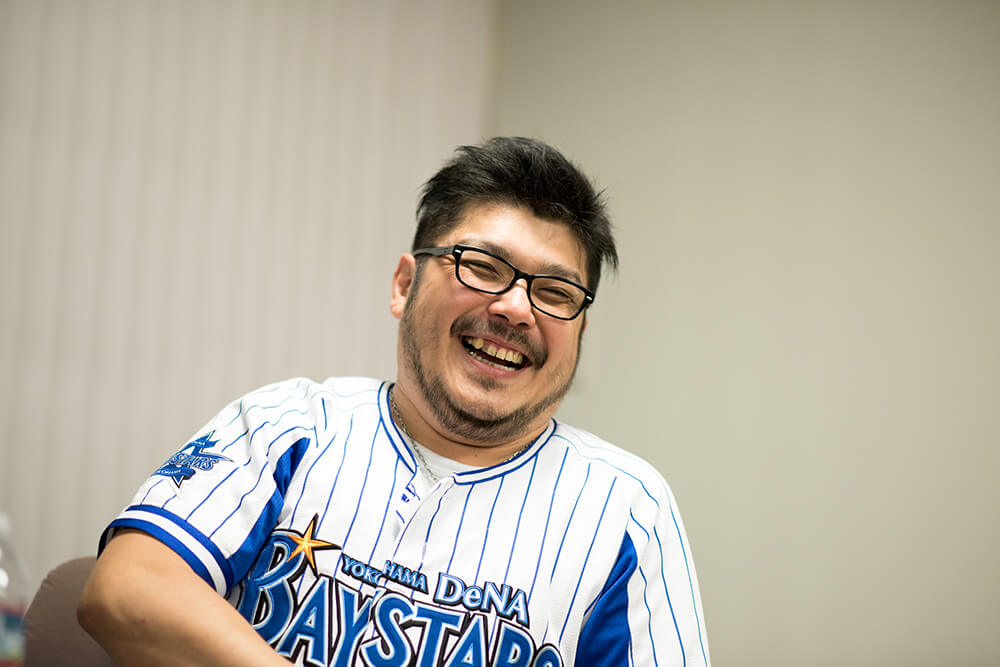 --It's new!
Nakayama : "Drama King Kanagawa" also wants to try new things after 5 years. I think it would be nice if the Oshima-kun generation in his mid-twenties would be able to partition and move the executive committee that our generation came to. I don't have any money because it is a handmade event (laughs), but I want to keep cherishing the feeling that it is an event that we make as a respect for the original house "Drama King".
--Nakayama-san himself, the first and second generation of theatrical players, wants this event to continue.
Nakayama : Of course. Unfortunately, I wasn't able to win the "Under the Moonlight" that I was involved in this time, but I want to regain the title of the theater king (laughs). As a theater fan, "Drama King Kanagawa" is a very interesting event. Since it can be enjoyed as a showcase for a variety of organizations with various genres, I would like to take this opportunity to visit the performances of various theater companies and writers to excite the Kanagawa theater scene. In the finals and qualifying, there will be changes even in the same performance.