Received the 65th Yokohama Culture Award Culture and Art Encouragement Award! Kanagawa Philharmonic Orchestra Standing conductor, Kentaro Kawase talks about the charm and future of the Kanagawa Philharmonic
(Please note that this page was created using Google's automatic translation service and understand that because of this, its translation may not necessarily be accurate.)
-Congratulations on winning the 65th Yokohama Cultural Award for Culture and Art!
Kawase : Thank you very much.
――In the historical Yokohama Cultural Award, the Culture and Art Encouragement Award is given to young people who are currently active and who are expected to be more active in the future. How did you receive the award report?
Kawase : I have made my debut for 10 years next year, but I have had the opportunity to win various awards from last year to this year. I was very happy to receive another award there. This time, especially this time, from the city of Yokohama where Kanagawa Philharmonic is located. I am very grateful for this award because I received more information about me through my activities at the Kanagawa Philharmonic.
――Mr. Kawase has been holding many award-winning awards since last year, including the Watanabe Music Foundation Music Award, the Kanagawa Culture Award Future Award, the Hideo Saito Memorial Fund Award Conducting Division, and the Idemitsu Music Award.
Kawase : Yes. However ... I think that the conductor you see has an image that leads the orchestra with confidence on the stage, but if you do not try the concert, you will not know what will happen. There is pressure that you may fail, and that's why you don't want to quit. I'm always worried about "Is this OK?" However, I think that being able to receive an award in this way is a testimony that you are interested in your music and that you find it interesting. That leads to my great confidence.
--The expectation of people who actually attended Kawase's concert was also a prize.
Kawase : That 's why I 'm the only prizeI don't think so. This time, I gave a speech at the presentation ceremony, but no matter how great the conductor looks, I can't make a single sound. Without the presence of an orchestra that plays, it doesn't work. In particular, the prizes received from Kanagawa Prefecture and Yokohama City were taken with everyone from the Kanagawa Philharmonic. I would like to express my gratitude to the musicians, the staff, and the customers who come to see the performance.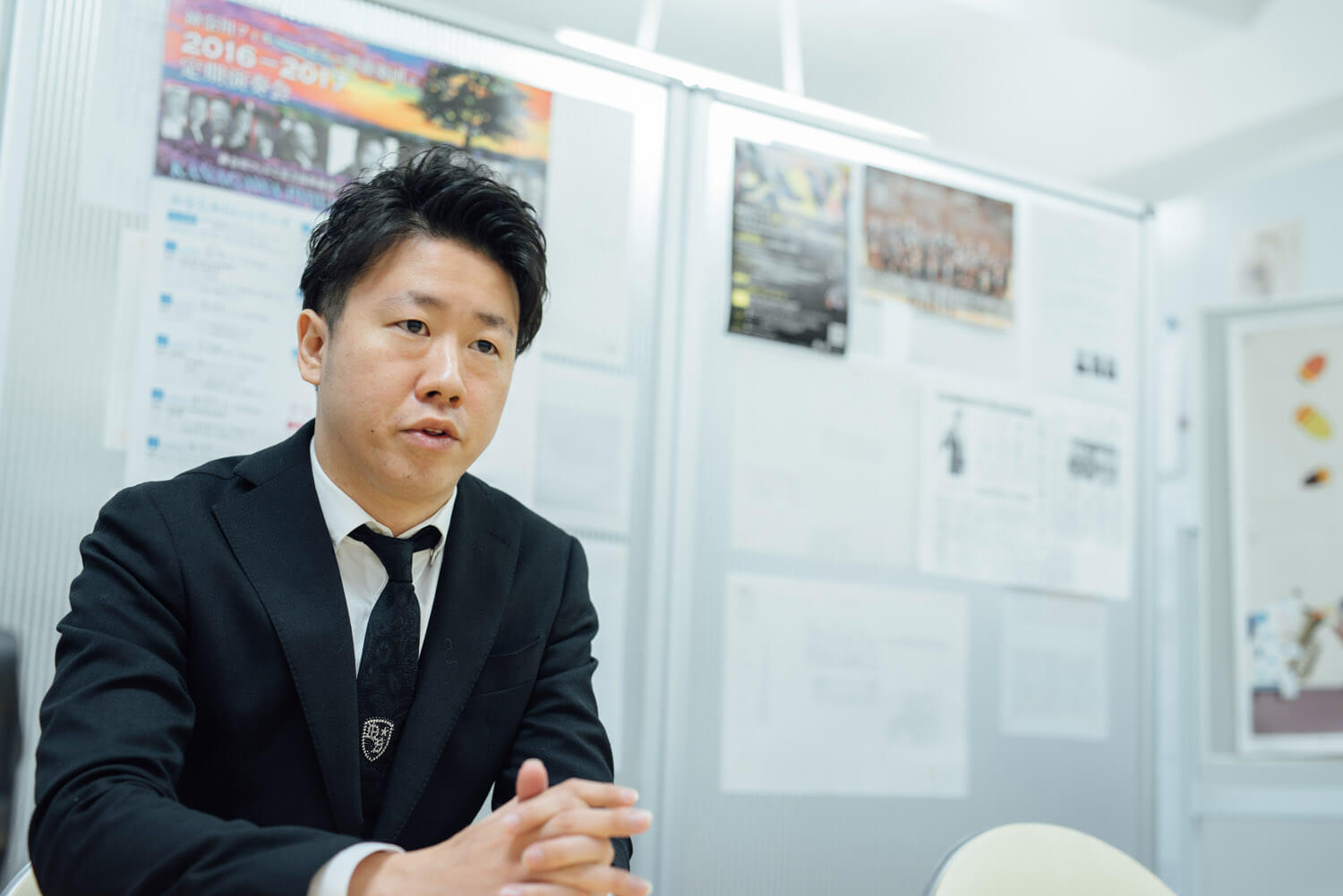 -After the presentation ceremony, a commemorative Ooe Kaoru violin concert was also held. How was the formula?
Kawase : The Yokohama Cultural Award was awarded not only to music, but also to people from various fields. And I met Oe Kaoru who appeared in the memorial concert for the first time in three years since I directed him at the concert he won the Japanese Music Competition. That was also nice.
――And Mr. Kawase was appointed as the youngest permanent conductor of the domestic orchestra in 2014 by the Kanagawa Philharmonic. Looking back, how do you feel now?
Kawase : It was instant. From the first year, Kanagawa Philharmonic's 300th anniversary concert was held, CDs were released, and NHK took it up ... I think it has been three years. At the same time, what should I do as a standing conductor by giving my first experience with the Kanagawa Philharmonic? There is also a difficulty. The answer is still being searched for.
--How do you face the difficulty and sense of responsibility?
Kawase : You must not repair yourself. I am a personality that makes me messed up (laughs), so I also try to be honest with the orchestra members as a human being and to be honest with them.
――I think that straight personality will appear in the musicality.
Kawase : I want you to be like that too. It is very difficult for people to share music and play together. I feel especially when I'm rehearsing, but in the first place music is something that I feel with my body, not with words. The more I say to the orchestra in words, "I want to play like this," the more I get away from the essence, the more I become empty. For example ... There is a scene where a couple asks their lovers "How much do you like me?" (Lol)
--Yes. That's part of my daily life.
Kawase : But when I say "I like" there, I think I can't express my true feelings and feelings. The same goes for music. I always feel the difficulty of expressing what I feel as a conductor and how difficult it is to convey it to the orchestra. However, if you can get along with the Kanagawa Philharmonic in this way, you can try various things musically and you can grow up. I am really glad that I was able to interact with the orchestra in the position of standing conductor.
――Mr. Kawase is currently performing with many orchestras such as the Nagoya Philharmonic Orchestra as well as the Kanagawa Philharmonic. Where do you feel the charm of the Kanagawa Philharmonic?
Kawase : There are many people who are very friendly and are fighting flexibly to improve the orchestra themselves. That attitude is also reflected in the music, and the good ones are thoroughly pursued and the questions can be discussed together. In October, we announced an extension of the contract for three years from April 2017 to March 2020. I am looking forward to seeing how it will change over the next three years.
-How about the appeal of music?
Kawase : Classical performances such as Haydn, Mozart, and Beethoven have always been good. Of course technically, it expresses the wording of classic works well. Rather than just chasing notes, it is full of the charm of speaking with sounds. In particular, Naoto Shibuya, who became the first concert master at the same time as me, is younger than me, but has many ideas that I don't have and has a lot of experience in chamber music. With such power, you can express music with punctuation marks. I feel that the richness of expressiveness with natural inflection and harmony is increasing. In addition, the dynamics have recently increased. I think Kanagawa Philharmonic will grow even more musically.
-For the past three years, you have challenged various performances with the Kanagawa Philharmonic. What do you have in mind when thinking about the program that you are conducting?
Kawase : It is a program that you want to listen to as a music fan rather than a conductor. The thing I keep in mind is that when it comes to cooking Together ". By sandwiching accents between classic delicious course dishes, each deliciousness will stand out even more. Even in concerts, if you place an accented song, you can hear the famous famous songs differently and it will be more interesting. While thinking about the aim of a single package, I want to deliver new fun to our customers and select songs.
-Where does that idea come from?
Kawase : Recently, I read a novel "Silence" written by Shusaku Endo on the theme of Christianity, but I suddenly thought of it… For example, in Japan there are songs based on treads. There are some, so if you combine it with Mendelssohn's Symphony No. 5 "Religious Reform", the music with the same Christian theme would feel interesting as a difference in music? ……And. I always think about that.
-It may come sometime when the theme is realized. In the near future, a regular concert will be held on December 3rd at the Kanagawa Prefectural Hall. The performance is Beethoven's "Symphony No. 9 in D minor Op.
Kawase : "Ninth" has become so popular that there are customers who can't wait until they hear it. Syrah's poem "Song of Delight" sung in the 4th movement is a theme for all humankind brothers, but because it is not realized in reality, it has an eternal wish. That's why it's a work that has tremendous energy, so I hope that it will be a good opportunity to receive great power from this song and think about how to live and interact with people in the future.
aligncenter size-full "/>
――This is a very insidious question, but do you get tired of playing "Ninth" every year?
Kawase : That's not ...! (Laughs) Shaking "Ninth" at the end of the year is also the culmination of my year. So, what you read from the score every year is different, and it is also a ruler that lets you know what you have been thinking and growth in one year. It's a song that has new discoveries every year, so you never get bored.
――After completing the culmination of this year, next January 21st, a regular concert at the Yokohama Minato Mirai Hall will be held at the beginning of 2017. I'm looking forward to it.
Kawase : I usually have three times a year at the Minato Mirai Hall, but once every three times, I always say, "It's a bit unusual, but this dish is really delicious!" I'm suggesting a slightly different kind of recommendation. That's exactly the January period. Rachmaninoff's symphony is the most famous, but this time it is not played very much, but I wanted to listen to No. 3, which I thought was the most complete work. In addition, I wanted to introduce the flutist Ueno Seiya-kun, who was my co-star at the time of my European debut, to Kanagawa's customers, so I put "Violin (Flute Concerto in D Minor)" by Hachaturian (Rampal arrangement) It was. "Violin Concerto in D minor" is also the eighteenth of our solo concert master, Yasutaka Ishida, but this time we will listen to it on the flute. And for the first song, JS Bach (Elgar Arrangement) "Fantasy and Fugue ha minor Op.86". This is also a very cool song, so I would like many people to listen to it.