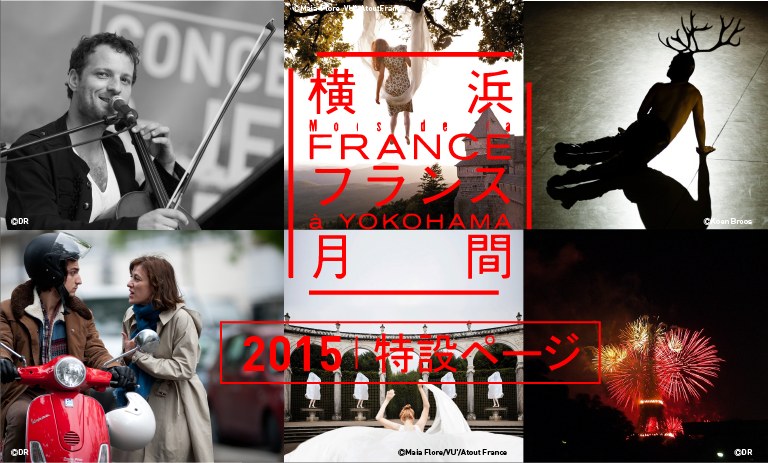 2015.5.8
"Yokohama French Month" is the only French cultural festival in Japan that has been held since 2005, and this year marks its 11th anniversary! In 2015, from May 31st (Sun) to July 15th (Wed), we will collaborate with museums, theaters, art spaces, restaurants, companies, etc. in Yokohama City to present movies, photo exhibitions, music and dance. , various events such as gastronomy seminars will be held. Six weeks when the town of Yokohama is dyed in French colors. Why don't you visit it?
Official website http://www.institutfrancais.jp/yokohama/events-manager/mdf2015/
<This contest finished. >
↓ Present information! !
Three people will receive a pair of invitation tickets to the "Yokohama French Month 2015 Opening Ceremony and French Pop Concert"! !
A rich fusion of literature and contemporary music unfolding around author Jean-Baptiste Del Amo, who is currently in residence at Villa Kujoyama in Kyoto. Based on the writer's words, musicians Sebastien Grandgamb and Sophie Moran will perform brilliantly.
Applications must be submitted by email, so please check the application outline below before applying.
The deadline is 12:00 pm on May 18th (Monday).
[Performance details]
Date : May 31, 2015 (Sun) Start: 19:00
Venue : Zou-no-hana Terrace
http://magcul.net/event/france_opening/
See related event information below.