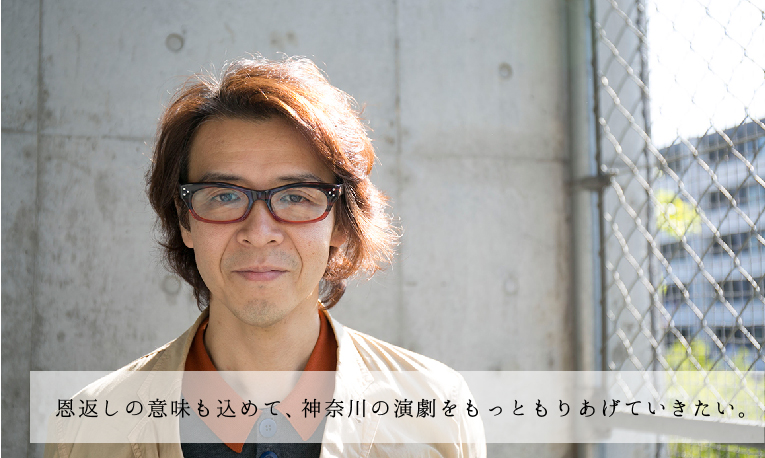 Interview with Kensuke Yokouchi
(Please note that this page was created using Google's automatic translation service and understand that because of this, its translation may not necessarily be accurate.)
We interviewed the playwright, director, and Kensuke Yokouchi, who is sponsored by the theater company Toza, who participates in the Magcal Table.
Mr. Yokouchi said that he decided to move into the world of theater after seeing theater at the Kanagawa Prefectural Youth Center when he was a student.
From the fact that he found what he wanted to do with the prefecture's business, "I want to give that opportunity to the younger generation this time."
He talked about his passion.
If you are aiming for the world of theater, or if you have never seen theater, please take a look at Mr. Yokouchi's message!
In addition, Yokouchi-san's new performance "Musical Byte Show" will be performed at Atsugi City Cultural Hall and Za Koenji in Tokyo from October.
Performance information is also posted at the bottom of the page, so please check it out!
<This event has ended. >
▽ Click here for Kanagawa performance information!
http://atsugi-bunka.jp/events/index.html
▽ Click here for Tokyo performance information
http://za-koenji.jp/detail/index.php?id=927
Related URL:
http://www.tobiraza.co.jp