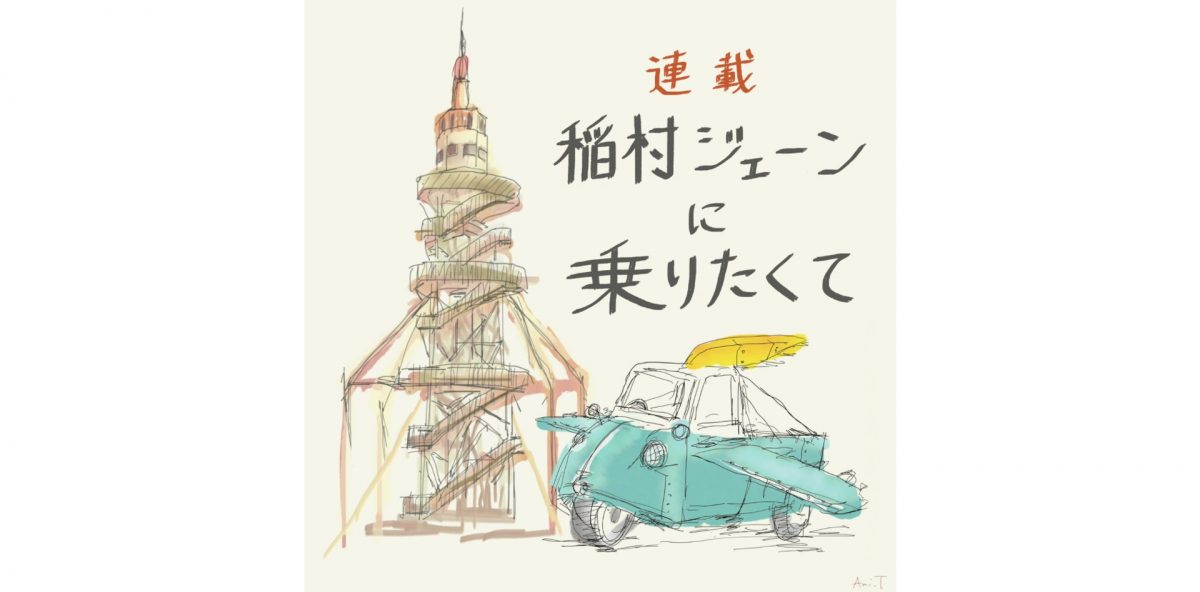 It was only released on VHS and laser discs, and I thought I'd never see it again.
The work directed by Keisuke Kuwata is back! In celebration of this, this series focuses on how to enjoy this summer.
It is also a challenge to pursue ``the original landscape of Shonan as seen by Mr. Kuwata.''
I hope you enjoy it with a cola in hand. (author)
This is Chigasaki City Blandin University, Shonan Culture Research Laboratory.
As a professor, I focus on Shonan's music culture and conduct research that is not beneficial to the world or people, using both historical and intellectual approaches.
The grading of the summer exams had finished, and just as I was stretching myself to the fullest and enjoying what I thought was a ``summer in Shonan'' this year, I received some incredible news.
"The big wave of that summer is coming back"
Ami : Professor, it's terrible for you to call me to the laboratory during summer vacation.
Oz : And what about that email? "It's a pine! It's a pine tree!"
Professor : Sorry. But right now, this summer, I have a request to make of you.
Ami : What is it? Please.
Professor : Actually...I want to ride Jane.
Oz : Huh?
①Emotional 30th year
Professor : Were you guys able to go to the Chigasaki Film Festival *1?
Oz : Yes! We both managed to get tickets and were able to see it.
Professor : I see, I was also able to watch it on a big screen and with loud sound for the first time.
Ami : The teacher was there too!
Professor : Hmm, I was drawn to the remastered footage. I didn't notice the poster for ``The Young General of Hawaii'' on VHS. I am disqualified as a professor, so I wrote a letter of resignation.
Oz : Hey! wait a minute.
Ami : Oh no, teacher, you're so emotional...
Professor : So, as my last task, I would like you two to help me with this research this summer.
2 people : (gulp...)
Professor : What on earth is "Jane Inamura"? ?
*1 On June 25, 2021, on the 43rd anniversary of Southern All Stars' debut, it was screened as a special invitation to celebrate the 10th anniversary of the Chigasaki Film Festival.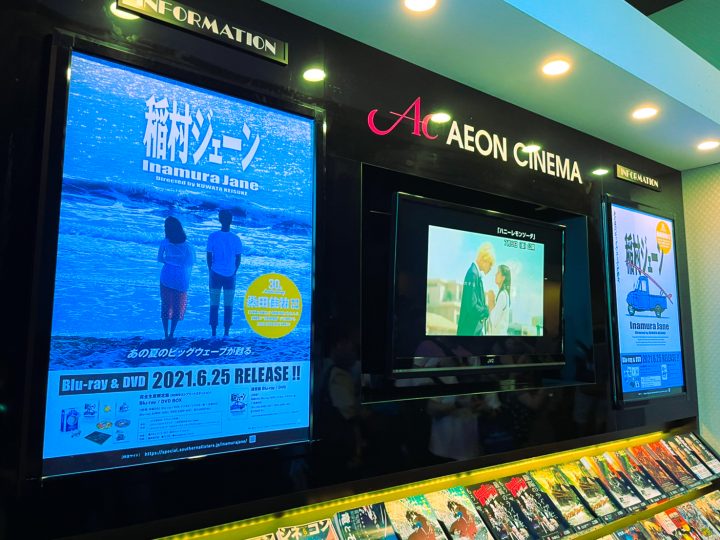 [Research notes]
On June 25, 1988, Southern All Stars celebrated their 10th anniversary with their 24th single ``Minna no Uta''. He made a comeback after three years. Looking at Keisuke Kuwata's statements around this time, there are many themes of returning to basics. His band activities since his student days have now grown to a size that cannot be contained by just the members, and it seems that he is searching for a way to have fun (a way of life) that suits his life's work.
They loudly declared, ``Southern, who seemed to have died three years ago, are still alive and well, and I will show you their energy,'' but added, ``However, I don't want to cling to the brand of the band Southern.'' (``non・no'', July 1988).
Ahead of this single and the summer tour ``Great Easter Festival,'' music critic Kenta Hagiwara, who has been a friend since college, said, ``Kuwata is currently talking about his high school and university days, when he personally enjoyed music the most.'' It seems like there is a desire to return to the original...The keyword is ``70s pop'' (GORO, May 1988). Kuwata's youth was in the 1970s, and Jane's setting in 1965 is not yet real time.
You can also see Keisuke Kuwata's admiration for the 1960s here. After all, this was the era when the Beatles were around. Regarding his 27th single ``Furi-Furi '65,'' released in 1989, Kuwata said that the reason he likes 1965 is because it was the year the Beatles' ``HELP'' was released, and John wearing a straw hat there sounded very natural. That's because I liked it.
For Kuwata, the divide between the 1960s and 1970s was a huge one. The 1970s began with the disbandment of the Beatles, and as a second-year junior high school student, he recalls, ``My values had become misaligned.'' These values mean that the world of pop music, which had seemed healthy up until then, has shifted from pure love songs to adultery songs, and the world has become a bastard, with adultery and everything going on. (Cosmopolitan, October 1988).
The era of student movements is long gone, and it is no longer possible to be a delinquent or an honor student. He made his debut in 1978 while spending his school days like that. Even though he was living in the fast-paced 1980s in the world of entertainment, Kuwata still preferred pop music and universal music. Something more innocent and simple would be fine. In 1987, he went to New York with Hiroshi Matsuda and was struck by the purity of the musicians there. ``I think that's why I came to realize that ``Sinbad'' is a really great pop song.'' (Esquire Japan Edition) (December 1987).
However, as a band, we always try to live in the moment and keep looking for new things. This is considered to be the significance of Southern's 10th anniversary. The effort and ambition to continue the band.
First, Kuwata thought of a new "place" for music.
At that time, Amuse Cinema City, which was established as the movie division of Amuse, was running a film series called ``Amuse 10 Movies.'' It is well known that Masaharu Fukuyama passed the audition for this project in 1988 and became affiliated with Amuse (incidentally, Fukuyama also participated in the audition for ``Jane Inamura''). It is assumed that in this vein, discussions about a film project involving Kuwata arose from 1987 to early 1988 after ``Aiko 16 Years Old'' starring Yasuko Tomita.
The first news to fans is not a newsletter or media such as TV or radio, but a LIVE MC. The above-mentioned 1988 "Great Easter Festival" Chishu Raku will be performed at Yokohama Stadium on September 19th. As a souvenir for the fans who had kept them waiting for three years, it was said to be ``We're going to make a movie with Japan's best director!''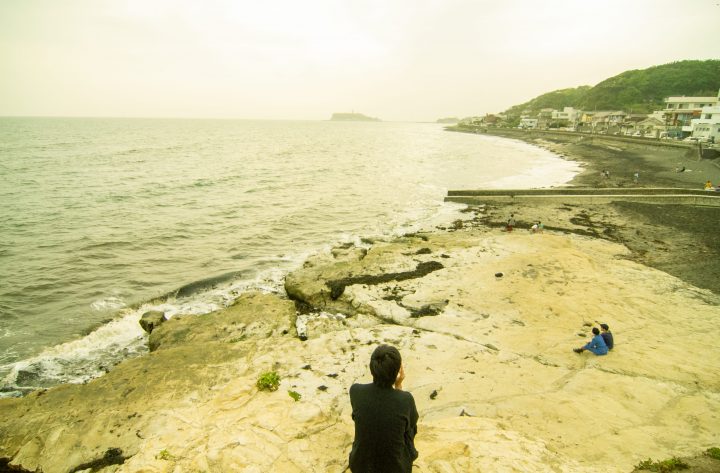 ②Legendary Wave
Professor : So, it seems that the role of ``supervising the music'' was originally envisioned for the movie as well.
Oz : Come to think of it, in 1989, your 25th single ``Jōka to the Goddesses (Beyond the Y-type that is not reported)'' was also released in the form of a video single.
Ami : The next single ``Sayonara Baby'' is the theme song for the movie ``When I Change into a Swimsuit''...
Professor : That's right, in other words, we elevated the PV to a work and released it to the world, and we chose the image of a movie as a new ``place.'' At the time, he said, ``I want to find a medium for music to live on'' (Fm fan, April 1989).
Oz : These days, it's more common to say MV (music video) rather than PV (promotional video). This is exactly what the MV is...
Ami : I compose my own music, direct, direct, and appear in the video...
Professor : Yeah, that's exactly what music culture is like as of 2021. It's no different from what young artists do on their PCs and smartphones. Mr. Kuwata and Southern noticed this earlier than anyone else.
Ami : Are you saying you are a director from a different industry? Nowadays, it's commonplace for comedians to make movies. Mr. Kuwata's antenna is so sharp...
Professor : At that time, there were probably very few successful film directors in different fields. The Heisei era begins on January 8, 1989, and this year is truly the ``first year of video''.
Oz : So Mr. Kuwata decided to make a movie with the theme of legendary waves set in his hometown of Shonan.
Professor : Yes, we are confronting the term "Shonan Sound" that we have always hated (lol) Now, I'm sure you all know the content of the movie because you've seen it, but what exactly does this "wave" represent? Do you think there is?
Ami : What is "Jane"? That's the problem.
Oz : In the end, the "picture" of this wave doesn't really come out...
Professor : People often say that there are no surfing scenes in this movie, but that's far from the case. Even the "wave" called "Jane" is not clearly depicted. It's the best.
Ami : Do you have any hints?
Professor : In response to these questions, he said, ``It's an abstract thing that can be described as sex between a man and a woman, or it can be replaced with the waves of the times.'' (Bungei Shunju, September 1990), 60 Whether it's the 1980s or the 1980s, it's always painful, and he says, ``Perhaps it's the waves of fantasy that will relieve that stress.'' (GORO, February 1989) , or ``It's a symbol of catharsis'' (SPA!, March 1989)...
Oz : What?
Ami : Catharsis...
Professor : Oh, it's time for the "Red Dragonfly" chime again today. Next time, let's take a closer look at what "Jane" represents.
※This story is a fiction.
Written by: Junmasa Shaku (Chairman of Shonan Rock and Roll Center AGAIN, Buddhist scholar)
Born in 1989 at a temple in Chigasaki City. Specializes in Japanese Pure Land Buddhism and the history of Japanese thought. To commemorate the 40th anniversary of Southern All Stars, Shinko Music will be releasing a book titled ``Our Chigasaki Story: The Genesis of Japanese Pops - Chigasaki Sound History,'' which summarizes the Chigasaki sound culture of Keisuke Kuwata, Yuzo Kayama, Kunihiko Kase, Kiyohiko Ozaki, and others. Publication.
Currently, he is the main DJ of "Shonan Rock'n'Roll Center RADIO" on Kamakura FM every Monday from 22:10.
Official website: https://www.srcagain.com/
Editing cooperation:
Ami Tazaki
Daiki Ozawa
(Shonan Rock and Roll Center AGAIN Researcher)
 
 
I want to ride Jane Inamura (2) - In search of "Summer" by Keisuke Kuwata - Click here
I want to ride Jane Inamura (3) - In search of "Summer" by Keisuke Kuwata - Click here