``This person 100 stories one art'' 20th report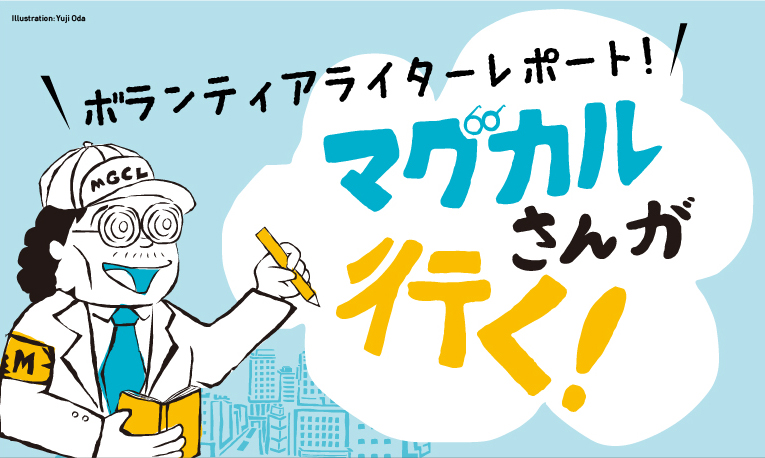 Yokohama Noh Theater Lecture ``This person, one hundred stories, one art'' 20th
2013.7.6 (Sat) Yokohama Noh Theater
Mr. Magcal this time: Misato Yamamoto
``This person 100 stories one art'' 20th report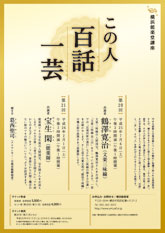 July 6th, sunny day. On this day, at the Yokohama Noh Theater, the Bunraku Shamisen Living National Treasure,
I went to see the 20th edition of "This person, Hyakuwa Ichigei", which was held by inviting Mr. Kanji Tsurusawa.




Facilities such as the prefectural youth center, prefectural library, and music hall are gathered on the hill on the opposite side of the sea from Sakuragicho. Turning to the back with a side glance at those buildings that were set up
When I stepped inside, I could feel the solemn presence of the wooden Noh theater with its tiled roof standing quietly between the trees. There is a large park full of nature called Kamonyama Park next to the Noh theater.
The leaves of the squid trees were pleasant and the air was clear, and it seemed that time was passing slowly and gently only around the Noh theater.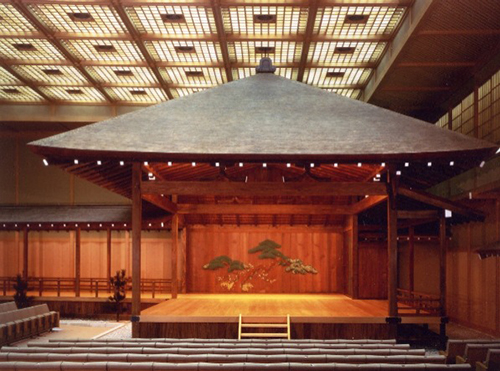 Once inside, there was a Noh stage that occupied about one-third of the venue. But after sitting in the audience for a while, that feeling is wrong
I noticed that. Inside the door to enter the audience seats, there is a roof on the audience seats side. A Noh stage also has a roof. When I realized that, I suddenly
I felt like I was surrounded by buildings, or even more like I was thrown out into the courtyard. Until now, I was supposed to be walking inside the building, but before I knew it, I was under the sky.
I felt like I had arrived.
I grew up in Yokohama, and I've been to the Prefectural Youth Center many times for school events.
This is the first time I know it exists.
This was my first experience with Bunraku, but there were many things I didn't know.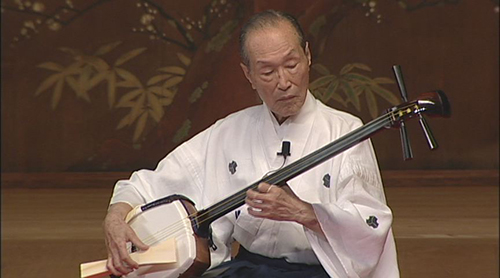 This time, Mr. Kanji Tsurusawa, a Living National Treasure, came in a white costume. cool from
It seems that it is a consideration for the audience from the old days. What was interesting was how the sound of the shamisen transformed into that of the biwa due to the difference in the pieces used for the shamisen.
I was surprised that the sound would change.
Also, ``Because the shamisen is made of skin, it has the percussion-like elements of a taiko drum, unlike stringed instruments such as guitars and violins.''
When I heard the story, I thought that the shamisen is a unique form of shamisen, but you can play it in a different way.
I thought it might be an instrument that enables seven changes in sound.
The sight of people passing down traditional wisdom from one generation to another transcends the image of classical performing arts as an "old thing."
I changed the image in my mind that it was "something that lives in the present age".
I was ashamed of my ignorance as I was born in Japan and knew nothing about Bunraku, a traditional Japanese performing art.
It was a great opportunity to see I hope that people like me who have never been exposed to classical performing arts will take this opportunity to become interested in them.
This time it was a Bunraku shamisen course, but next year on February 1, 2014, Noh actor Kan Hosho, who is a Living National Treasure, will be the guest and the 21st "This person 100 stories one art" will be held. on this occasion
How about visiting the Yokohama Noh Theater?


//////////////////////////////////////////////////// ///////////////////////////
Misato Yamamoto
Born in Hokkaido in 1990. Raised in Yokohama. Currently enrolled in painting major at Tokyo Zokei University.
In 2012, he held a group exhibition, "A Little Confused Kobiru Neko" (Kita-Senju).
In 2013, he participated in discussion group activities and the puppet theater company Gekidan☆Shiki.
A two-person exhibition will be held in Shimokitazawa in September this year.
Currently working on installations and performances about the relationship between public and personal spaces.
//////////////////////////////////////////////////// ///////////////////////////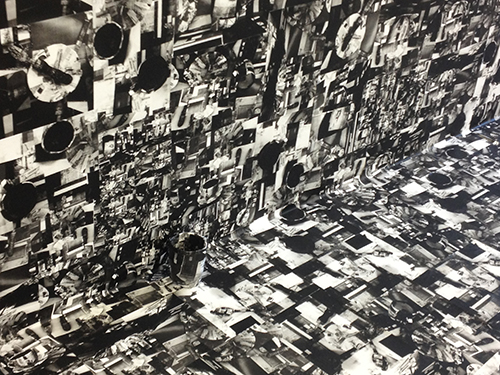 Photo: Misato Yamamoto's work "Untitled" 2012