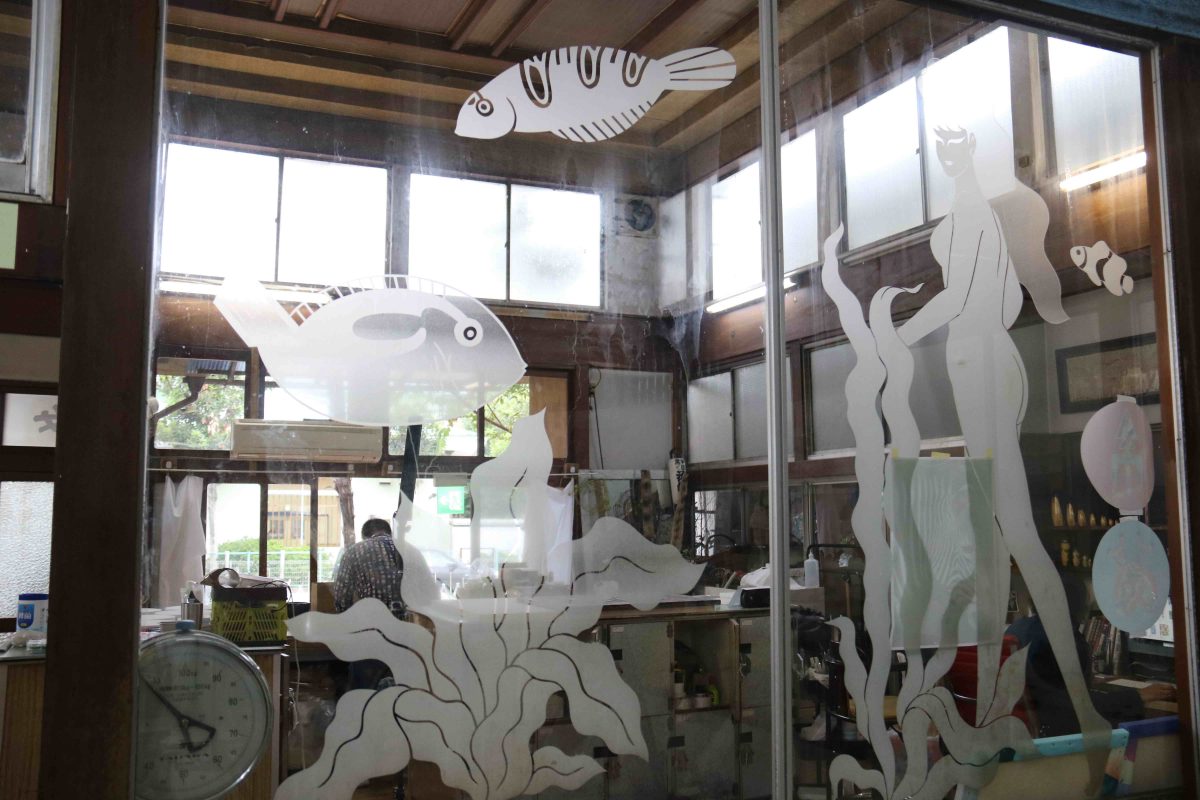 Kanagawa Gallery Walk
File.10 Ofuroso
Shino Yamamoto (Galerie Watts)
``Because the water is boiled with 100% firewood, the water is very soft. Takatsu hot water. Kawasaki Frontale also had a lot of excitement with "Together Frontale", but unfortunately it closed in 2015.
It is now a shared office and gallery for artists. The building is used as it is, and the name is "Ofuroso".
I've heard rumors, so I'm coming in for a minute!

Oh! Actually, long ago when our house was under construction and we couldn't use the bath, my husband and child took care of me. When I think about it now, I regret that I should have taken a bath at that time. I thought it would be embarrassing to meet people in the neighborhood. smile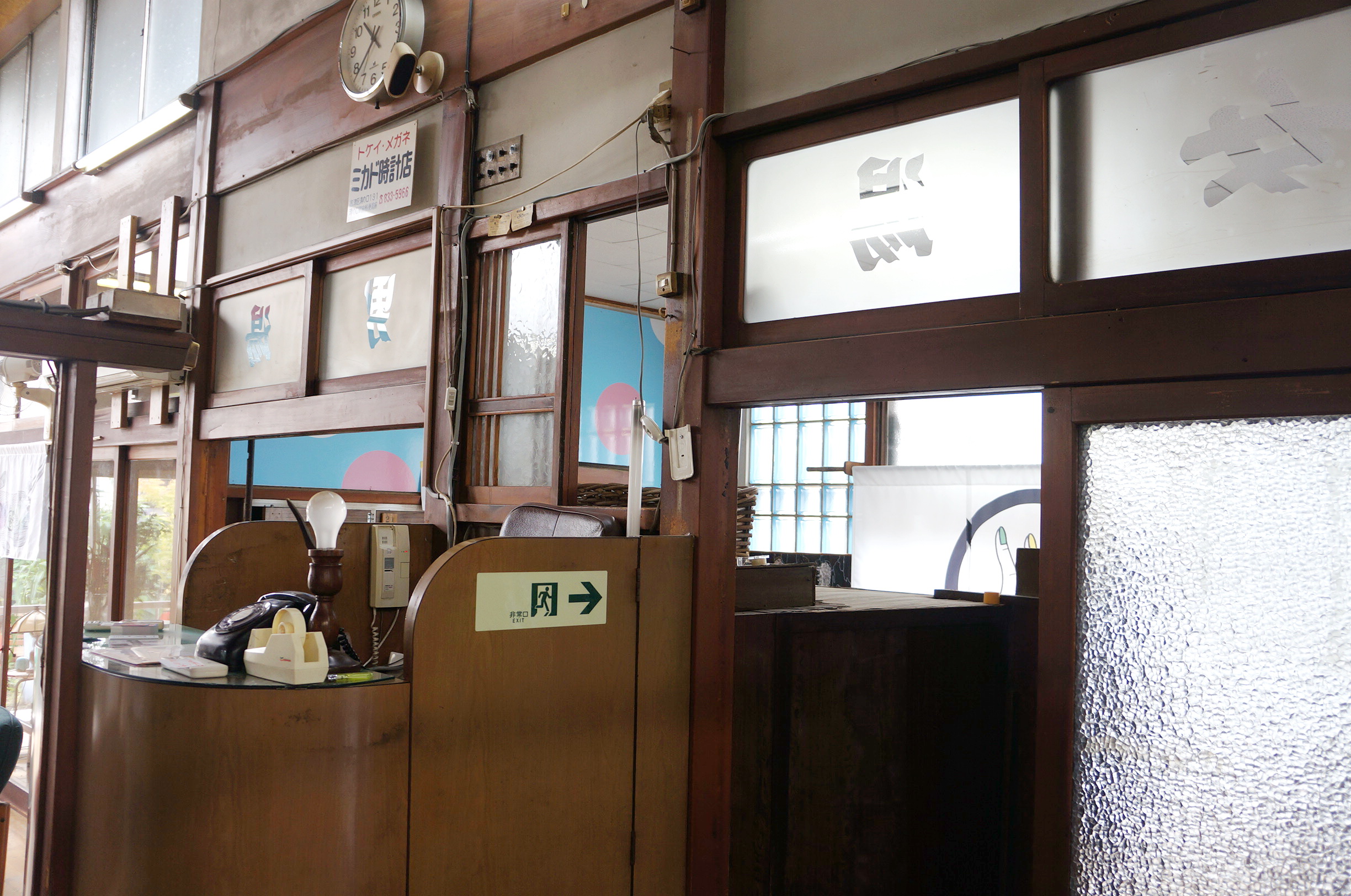 The black phone on the bandstand is full of retro feeling, but it was used normally until a few years ago, so even if you were born in the Heisei era, you were fully immersed in the scent of the Showa era at Takatsuyu.
By the way, if you pass through the women's bath, you will find the artists' atelier.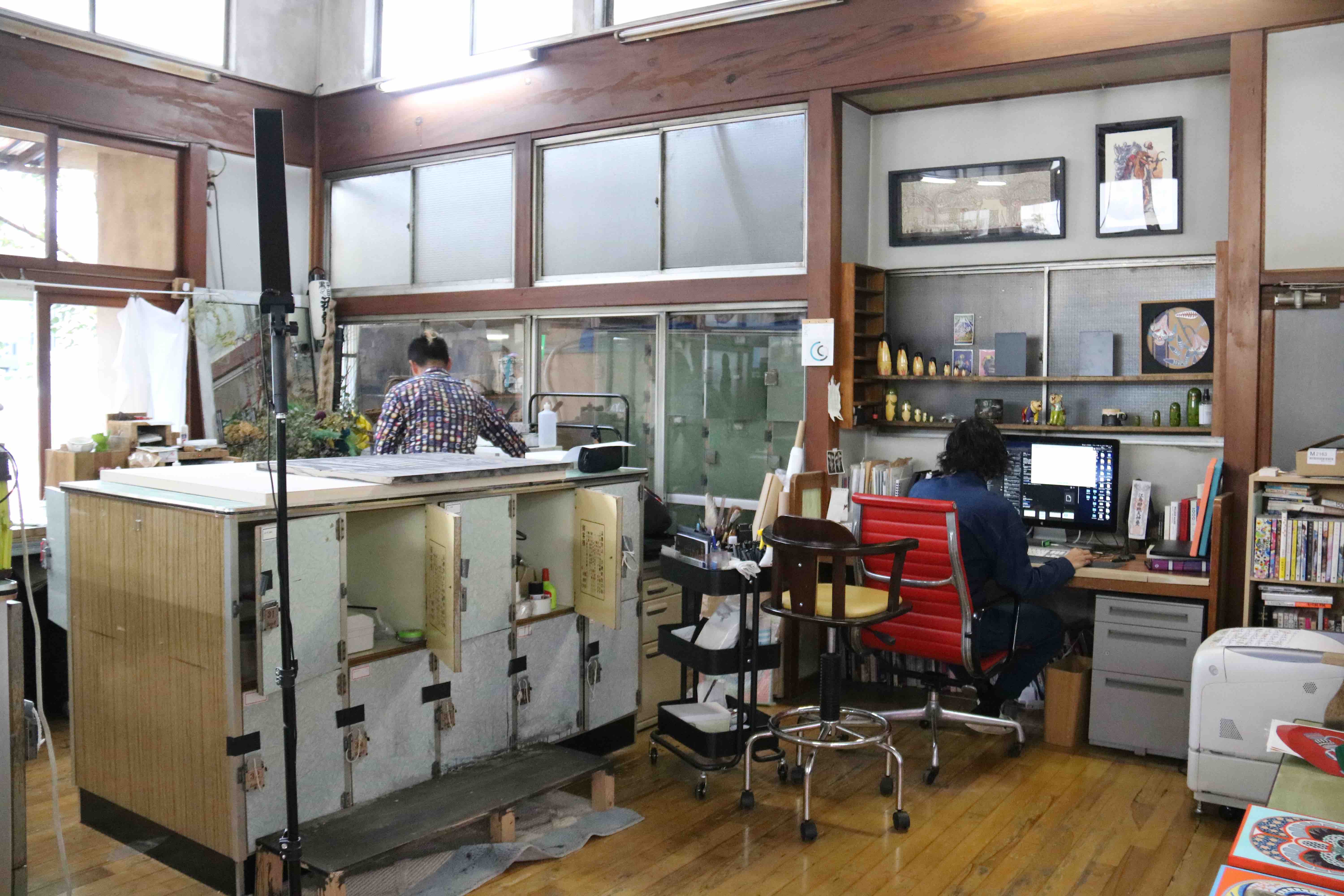 Contemporary decorator Kohei Kyomori, artist yutaokuda, and flower artist Takashi Shirakawa are active in the dressing space. It seems that there are three creators such as music and dyeing in the space with the bathtub.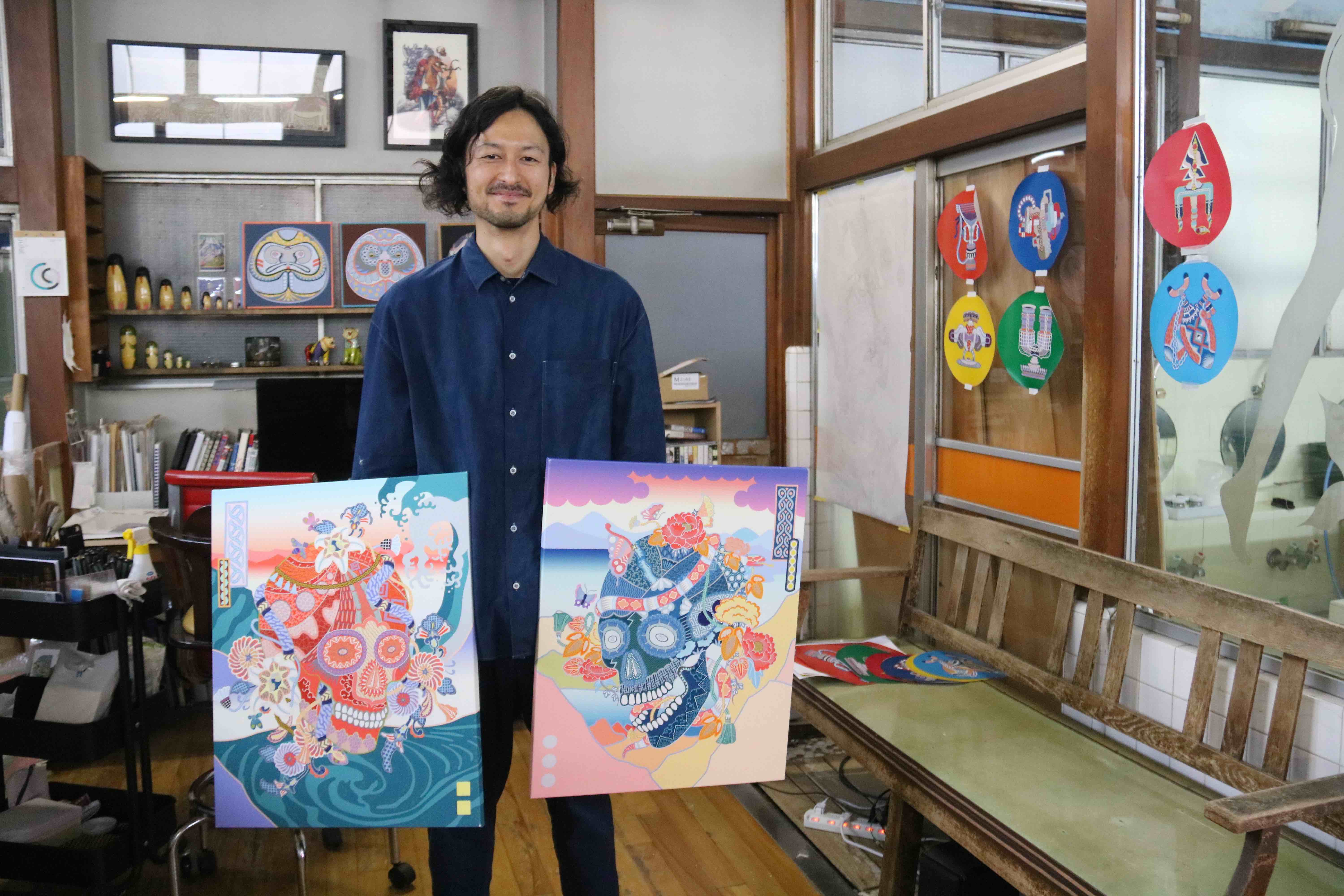 Ms. Kyomori's eye-catching colorful graphics reflect impressively Japanese motifs, while also giving a sense of Western nuances. Studying in Italy for two years gave him an opportunity to think about his identity as a Japanese, and at the same time, he says that eliminating prejudice and discrimination between ethnic groups through art became a major theme of his work.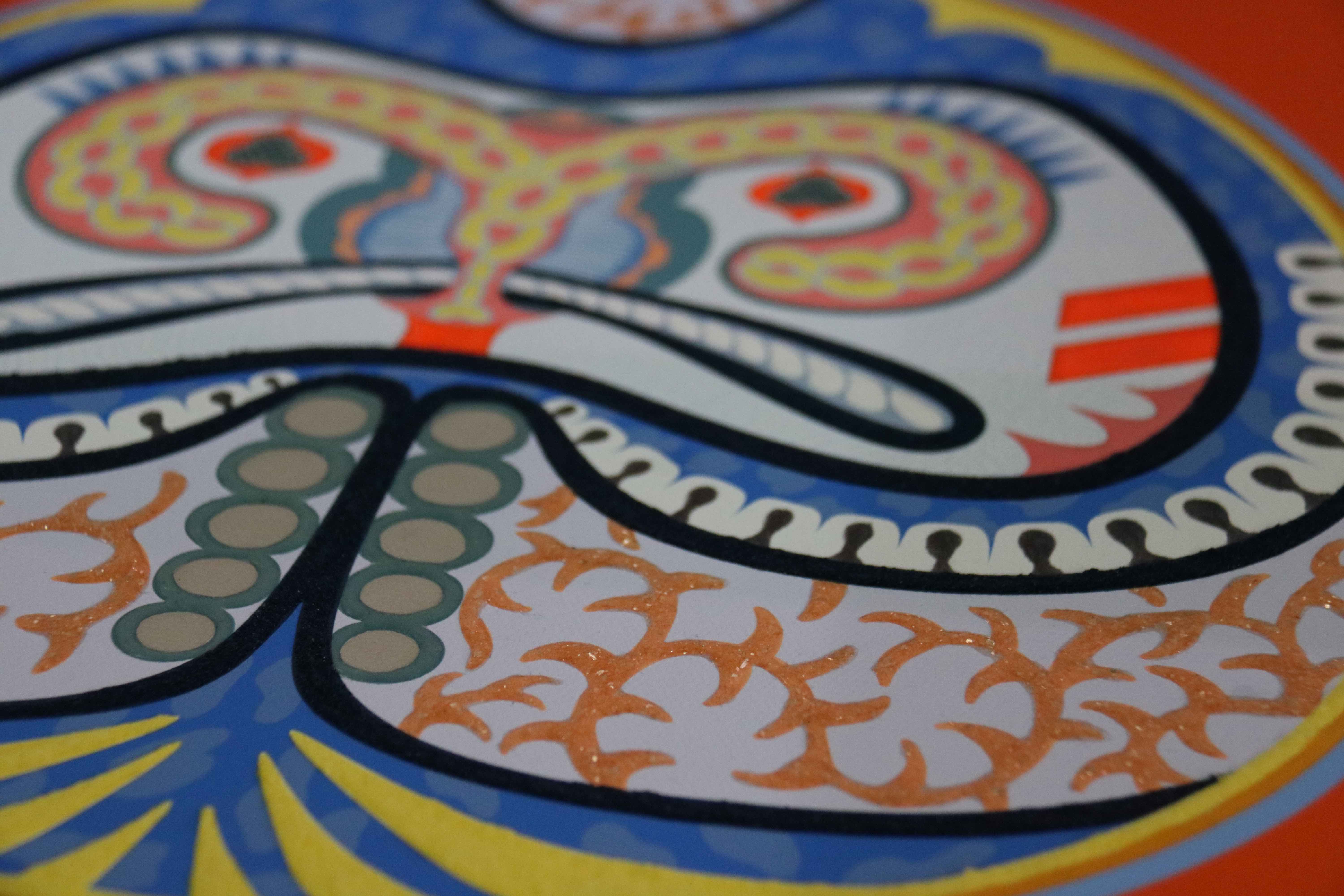 ▲ A sense of depth due to partially raised ink
"From the history of crossing national borders and developing cultures under the influence of decorativeness, I think that the creation of a common sense between ethnic groups will help eliminate differences," says Kyomori. The work shows a skull motif and an aun. Through the universal concept of life and death, it raises questions about human equality to the viewer.
On the other hand, yutaokuda is characterized by detailed monochrome expressions.
The motifs drawn with ultra-fine lines from 0.03 mm are often animals and plants, and there is something elegant.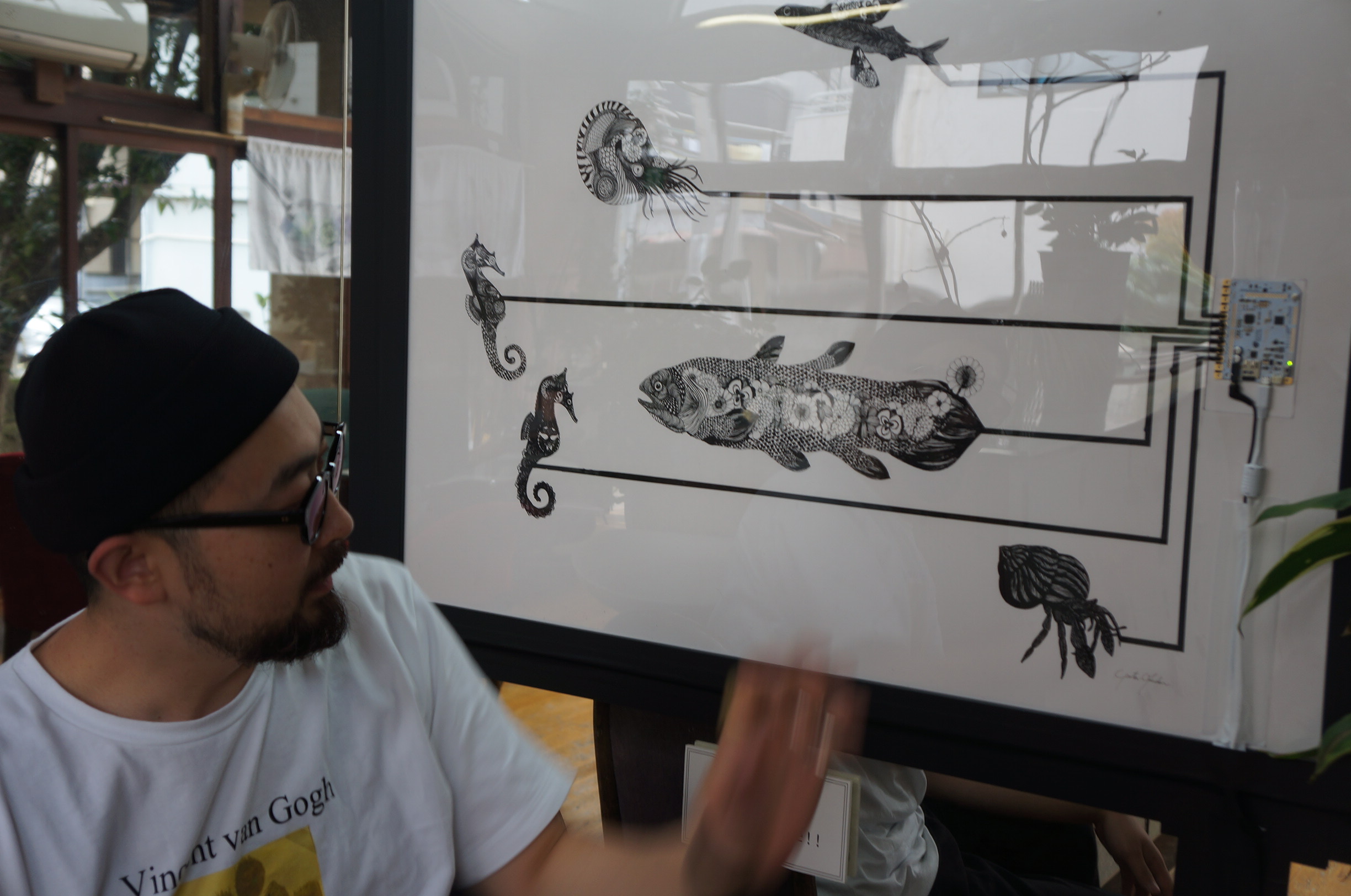 ▲ The artwork is drawn with conductive ink and plays music when you touch it.
"I think it's because we started out in the fashion field."
Mr. yutaokuda, who says so, became independent as an artist after working as a designer for the fashion brand "TAKEO KIKUCHI".
Inspired by the worldview expressed by Alexander McQueen, she went into fashion, but realized that McQueen was essentially an artist, not a fashion designer.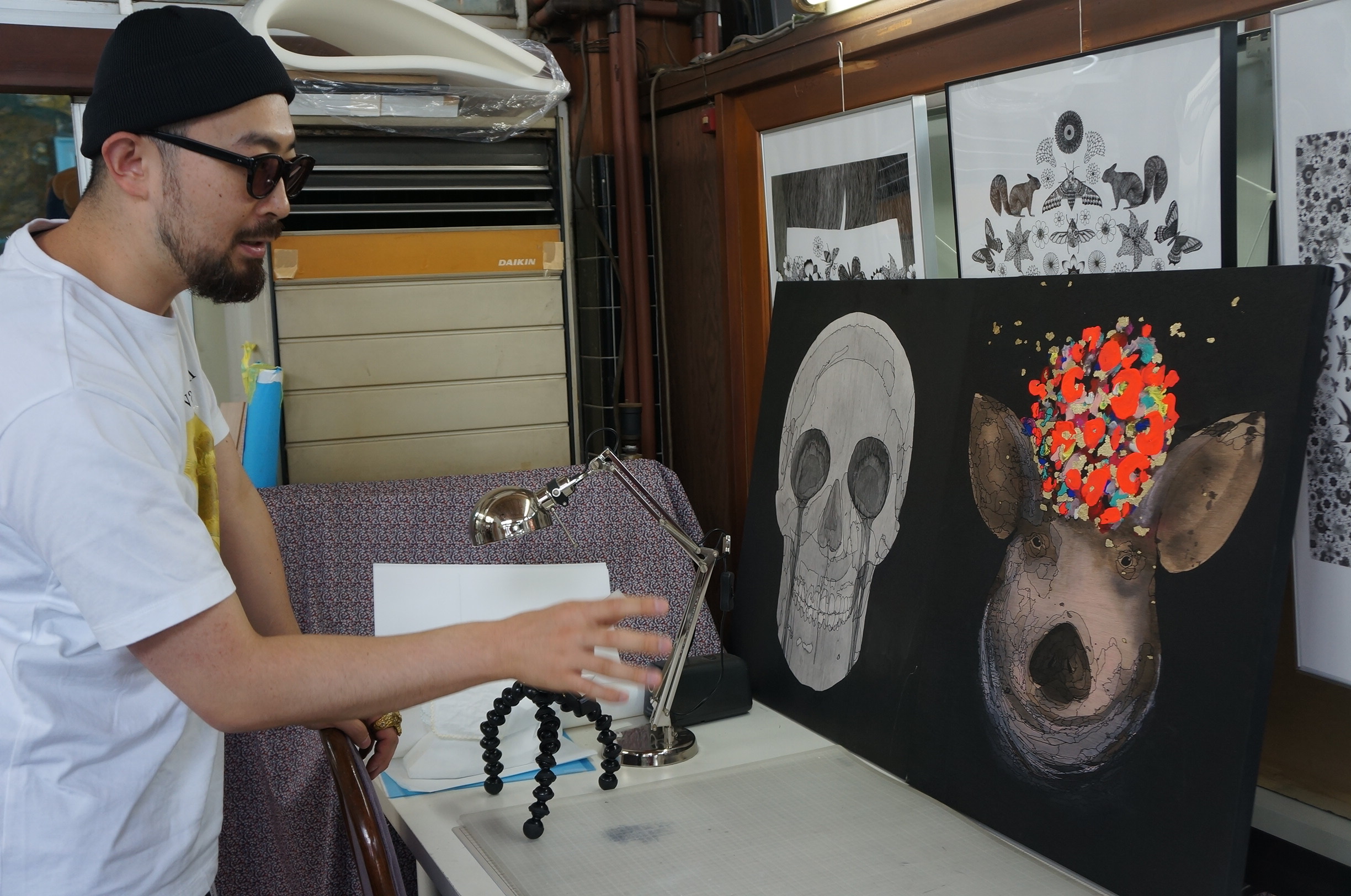 "Art is self-projection, the same as expressing your true self. Because you can't cheat, if someone says they like your work, it's the same as complimenting yourself. It's what drives me to paint."
Mr. Kyomori and Mr. Kyomori have something in common, being from Istituto Marangoni, the most historical fashion and design school in Italy. Mr. Kyomori went to a school in Italy, and Mr. Yutaokuda went to a school in London, but they met in Japan a few years after graduation. Life is interesting!
And the relationship that aims at a high level and gives stimulation to each other is really wonderful.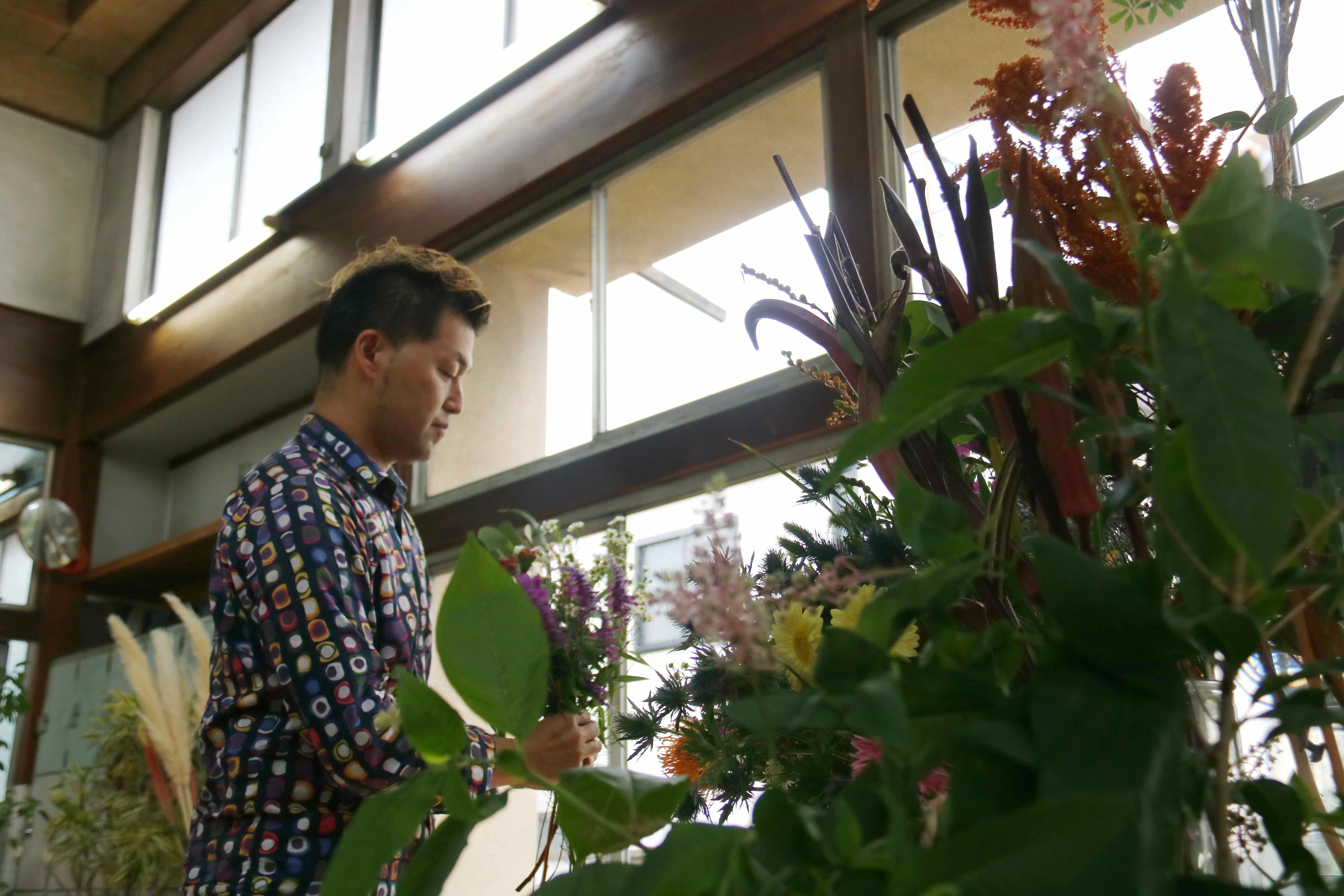 What I like about Ofuro-so is the presence of flowers. Like art, it is an important element that enriches the mind. Mr. Shirakawa of (hana-naya), who also handles space displays for apparel, was a cheerful person who became a fan immediately even if he said "nice to meet you". According to the two artists, they are like happy big brothers. In the summer, the three of us will also hold the "Ofuroso Hajimemashita Exhibition".
"Women love flowers so much. I want to deliver flowers to people who want to buy flowers as before but can't, such as aging and poor health. Shirakawa said, riding a stylish three-wheeled bicycle in the Nakameguro neighborhood, and in addition to selling at stores, he also sold mobiles.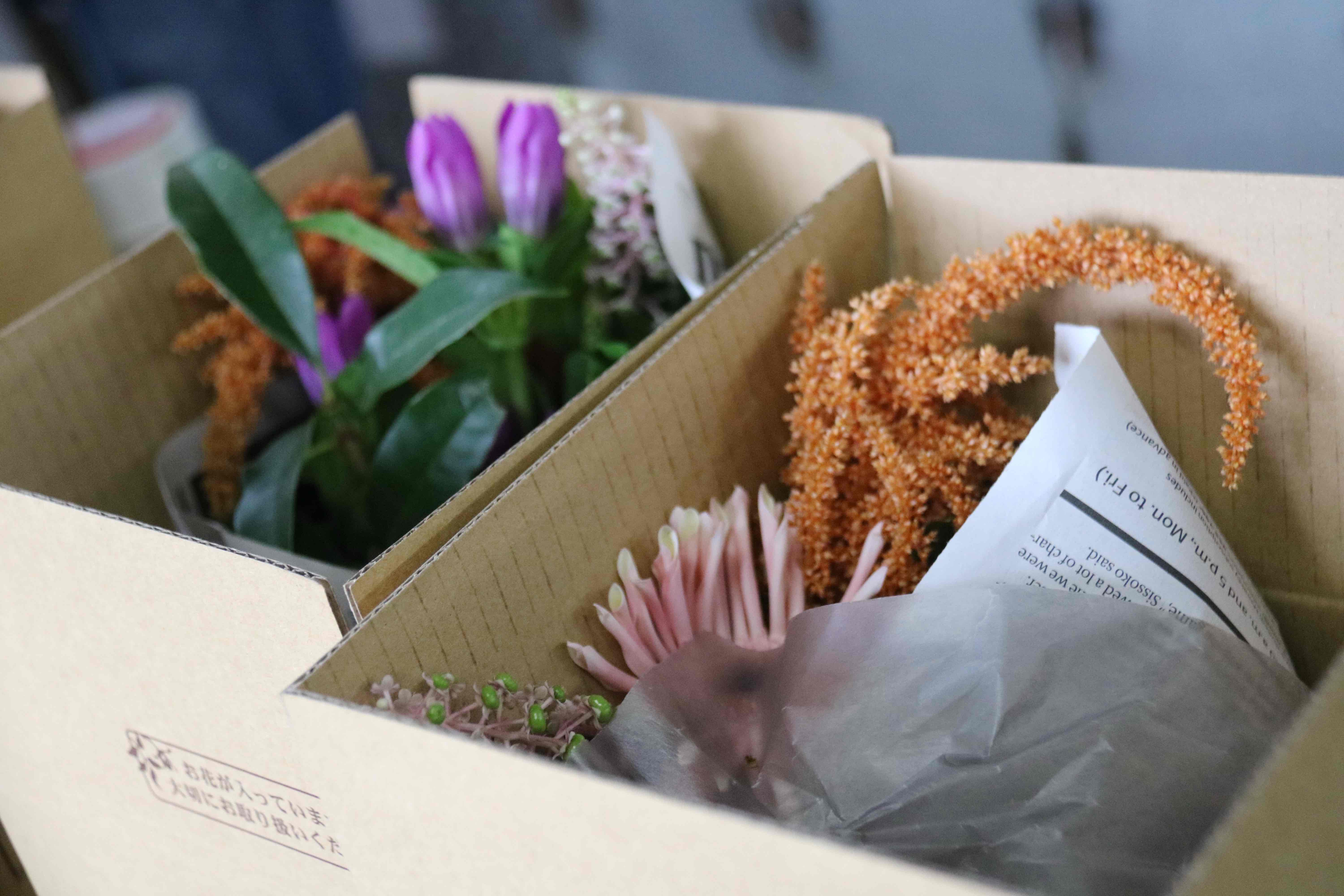 ▲Everyone seems to be looking forward to the regular monthly service.
"I choose flowers based on my intuition on the day I go to the market. The producers are also working hard to grow flowers with various nuances, so I get excited. Rather than lining up, I want to be flexible," says Shirakawa. The lightness of combining the bouquets with the awareness that they are dealing with nature, rather than designing them.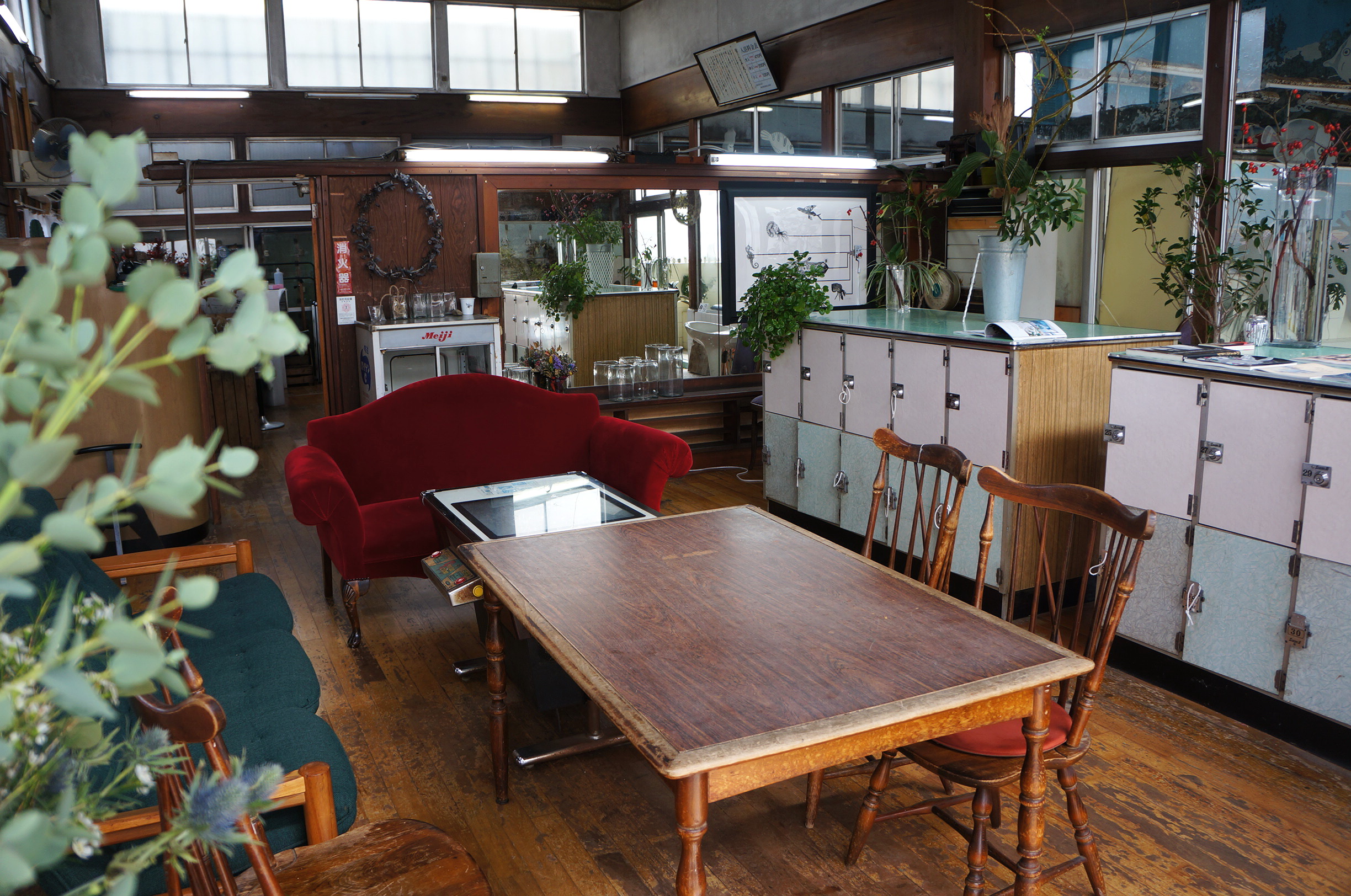 Well, next time you pass through the men's bath, there is a salon and gallery space. It reminds me of the Invader game table.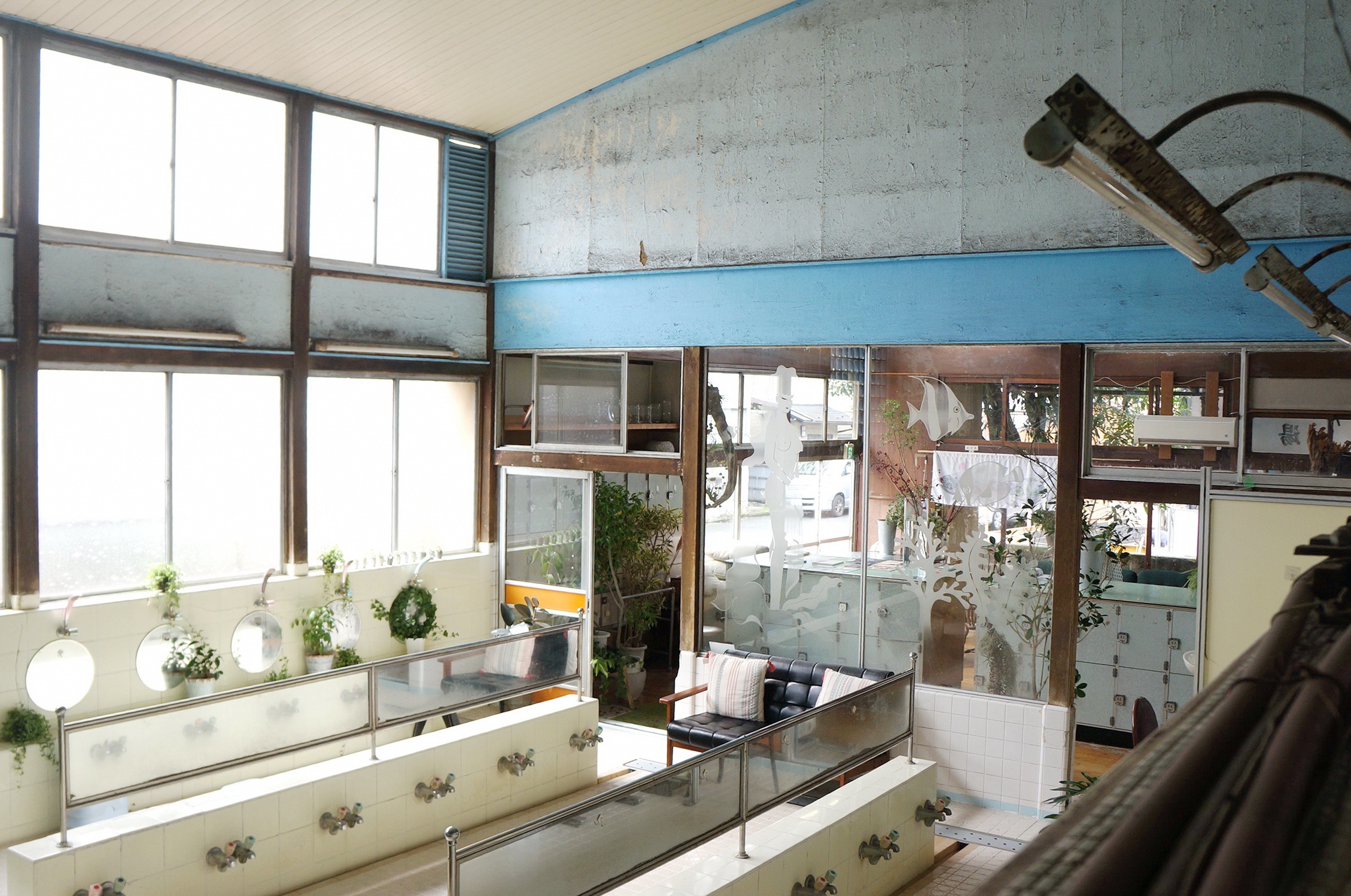 The tiled floor, faucets, showers, and mirrors are all intact, and the sento space has become an event space. It has become a place for various artists to express themselves, but the fun of not being a white cube seems to stir the spirit of creators.
``It would be nice if there was a place where you can come into contact with art and creations, just like a public bath where you can just walk around. Miho Nakamura from NENGO.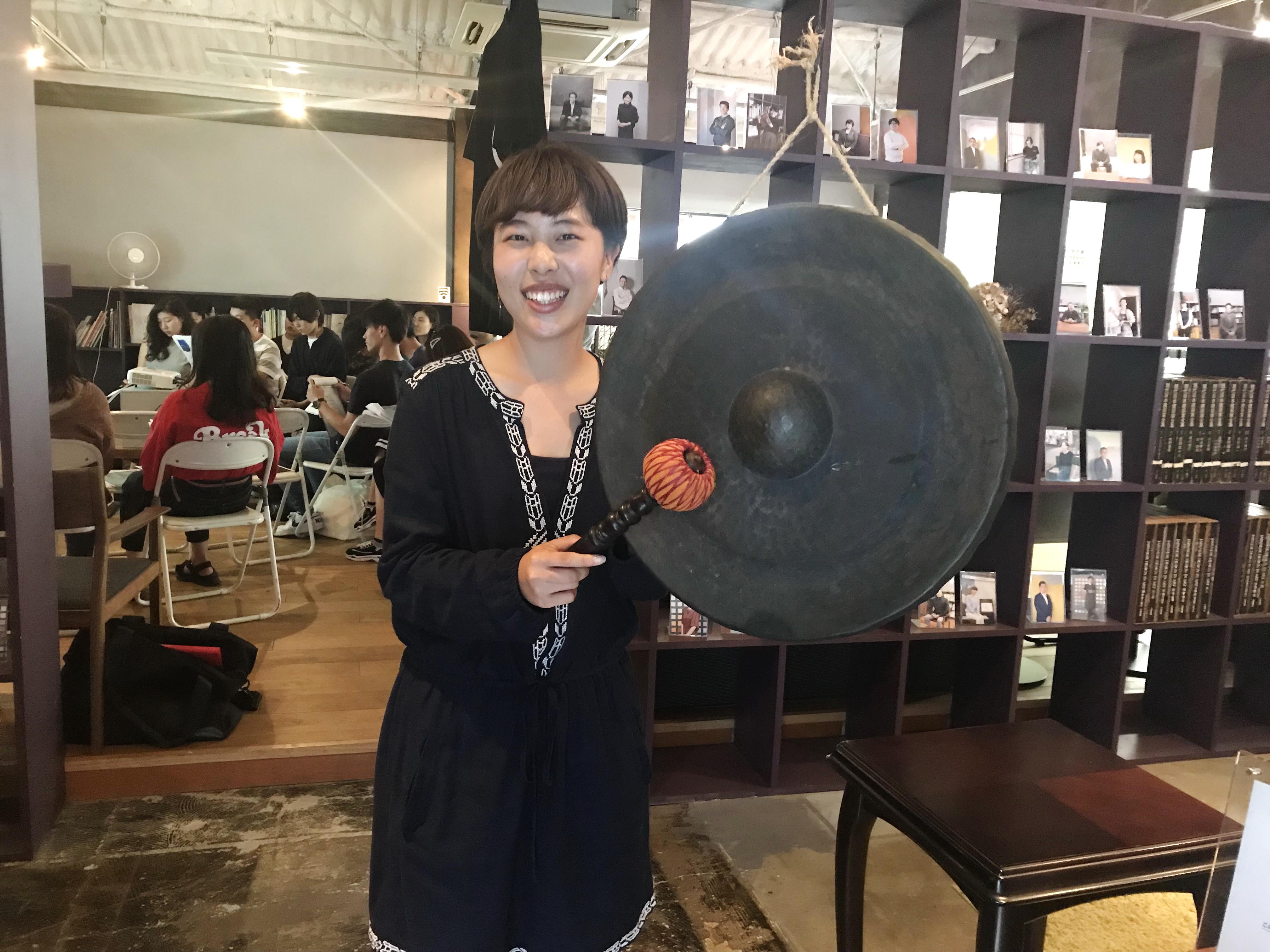 ▲When I visited NENGO, who is also in Takatsu Ward, I found a gong instead of a doorbell!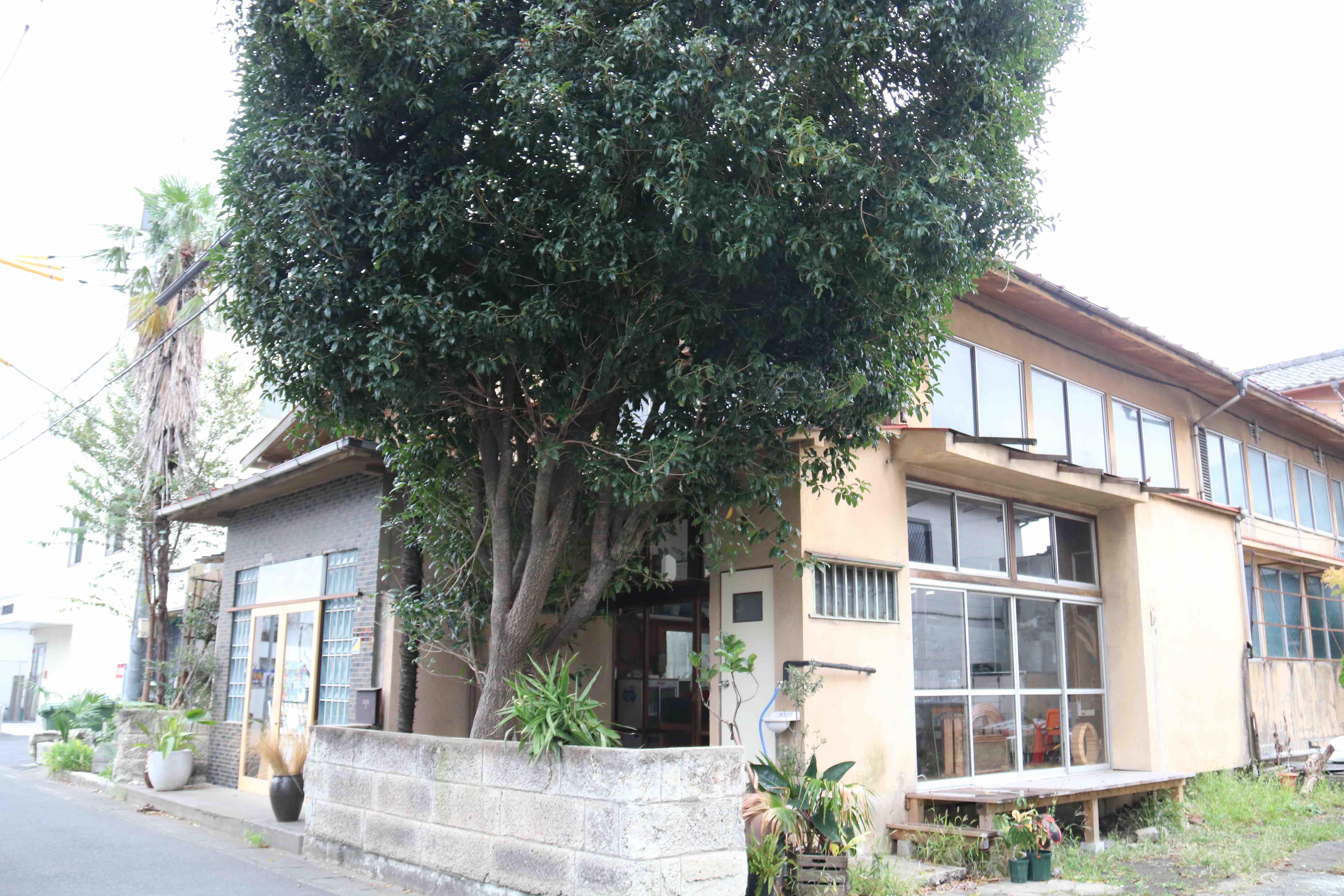 "access"
▶︎About 2 minutes on foot from Takatsu Station on the Tokyu Den-en-toshi Line
《Artist Information》
■ Kohei Kyomori https://www.kohei-kyomori.com/
yutaokuda https://yutaokuda.jimdo.com/
■ (hana-naya) https://hana-naya.jp/