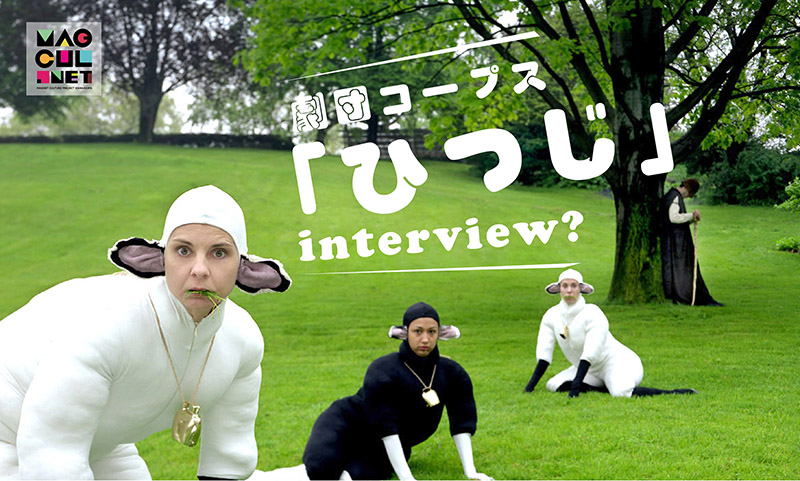 Theatrical company Corps "Sheep" appears in Yokohama! Assault interview?
(Please note that this page was created using Google's automatic translation service and understand that because of this, its translation may not necessarily be accurate.)
A sheep appears in Yokohama! ??
A mysterious shepherd and sheep suddenly appeared in Yokohama.
Magcal assaults interviews with them grazing the theater unattended!
Did they like Kanagawa?
Where are you going from now on?
Please take a look at the sheep that are a little powerful but somehow cute and can't be hated.
http://www.youtube.com/watch?v=OgpSyOjvR0g
<This event has ended. >
<If you go here, you can meet the sheep! >
http://www.geigeki.jp/performance/theater027/event034/

Theatrical company Corps
Corpus
David Danzon Artistic Director (Shepherd)
Anika Johnson (milked sheep)
Emily Poirier (black sheep)
Takako Segawa (sheep to be cut)
Rob Feetham (Aries)
Matt O'Connor (Wolf)