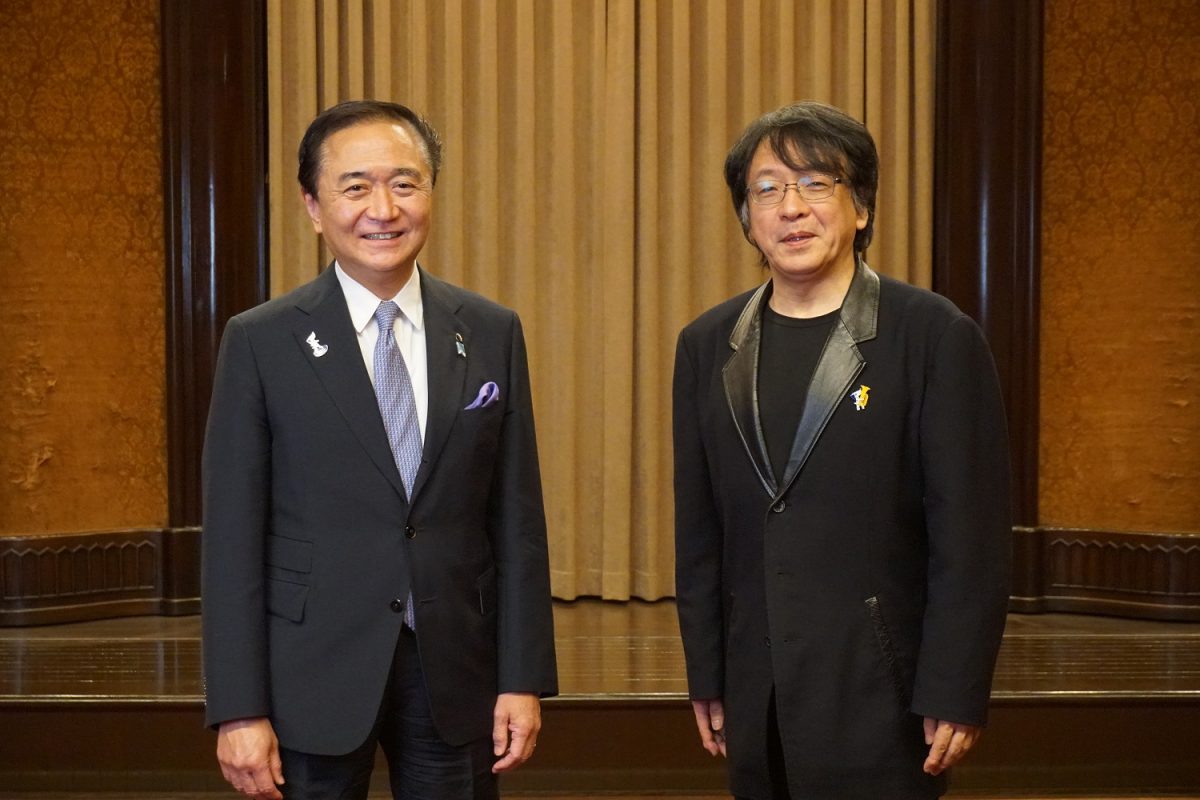 In April 2022, Mr. Ryusuke Numajiri was appointed as the fourth music director of the Kanagawa Philharmonic Orchestra (Kanagawa Philharmonic Orchestra), and a dialogue between Mr. Numajiri and Governor Kuroiwa was realized.
Mr. Numajiri, who is active at the forefront of the orchestra both in Japan and abroad, and Governor Kuroiwa's thoughts on the Kanagawa Philharmonic Orchestra, his future aspirations, and interesting episodes.
-Please tell us how you felt frankly when you were asked to become the 4th music director, and how you feel now since you took office in April.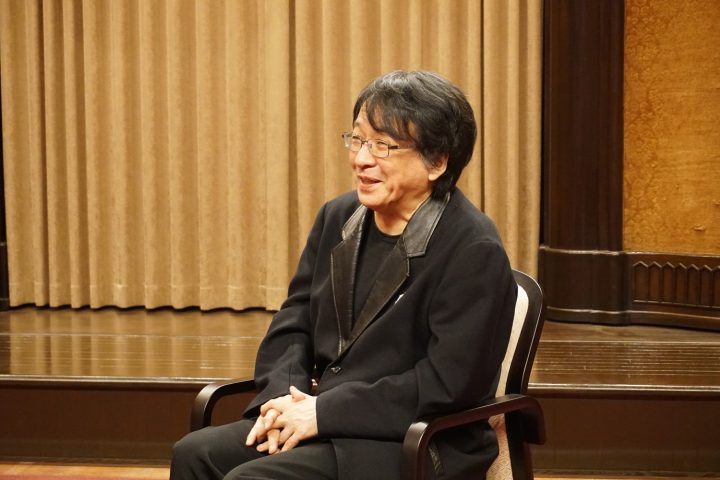 Mr. Numajiri:
To be honest, I was very happy.
I have had a fairly long relationship with the Kanagawa Philharmonic, and I performed at the prefectural music hall when regular concerts were held. Since 2007, for 10 years, we have performed together once a year at an opera performance at Kanagawa Prefectural Hall. Opera performances have a long rehearsal period, so I think the bond naturally deepened. Since I was appointed when I was no longer in a relationship where I forced myself to look good or cared more than necessary, I should be able to scatter sparks from the beginning.
We are blessed to have one of the most famous halls, "Yokohama Minato Mirai Hall" as our home, but in addition, the prefectural music hall and prefectural hall function as our second and third homes, and we have programs that are suitable for each. can be assembled. Such a blessed environment is rare.
-What is the position of the Kanagawa Philharmonic in Kanagawa Prefecture?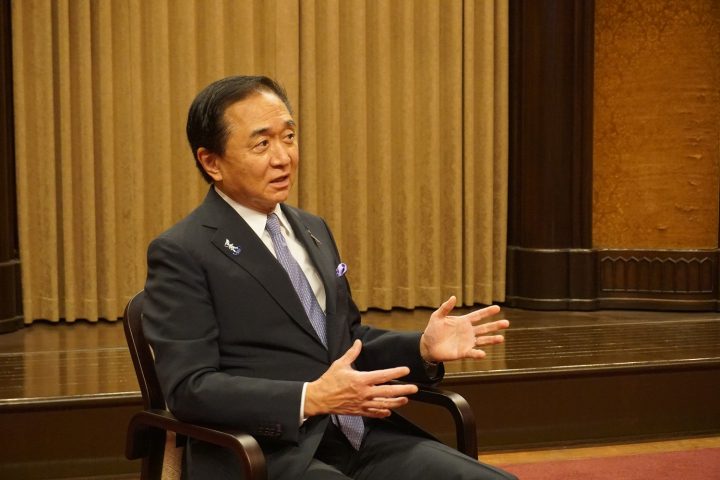 Governor Kuroiwa:
It is the only professional orchestra based in Kanagawa Prefecture, and is a valuable asset for Kanagawa.
I became the governor 11 years ago, and when I was told that I wanted to be the cheerleader of the Kanagawa Philharmonic Orchestra, I listened carefully to what was going on.
In fact, if the debt of 500 million yen is not eliminated within two years, the Kanagawa Philharmonic Orchestra will have no choice but to disband.
So, after watching the Kanagawa Philharmonic concert, I took a donation box and a microphone and called out, "The Kanagawa Philharmonic Orchestra will go bankrupt! Please donate!" When everyone came out with satisfied faces listening to the performance, the governor suddenly called for donations in the lobby. please
While doing so, the consciousness of the band members changed, and suddenly I noticed that they were lined up in the lobby together in their costumes, and everyone was shouting "Please!" rice field.
It has continued for a long time, and in August 2013, we resolved the excess debt, and in April 2017, we were able to become a public interest incorporated foundation. I think.
At the same time, I felt that the sound of the Kanagawa Philharmonic Orchestra had improved. Then the conductor at that time said the same thing, so I thought my intuition was correct.
Your feelings are united by recognizing the crisis. This is also reflected in the sound of the orchestra. That's why all the people of Kanagawa really get together, raise the quality of the Kanagawa Philharmonic, and overcome the crisis. I think it was a very dramatic experience.
ーPlease tell us about the appeal of the Kanagawa Philharmonic Orchestra.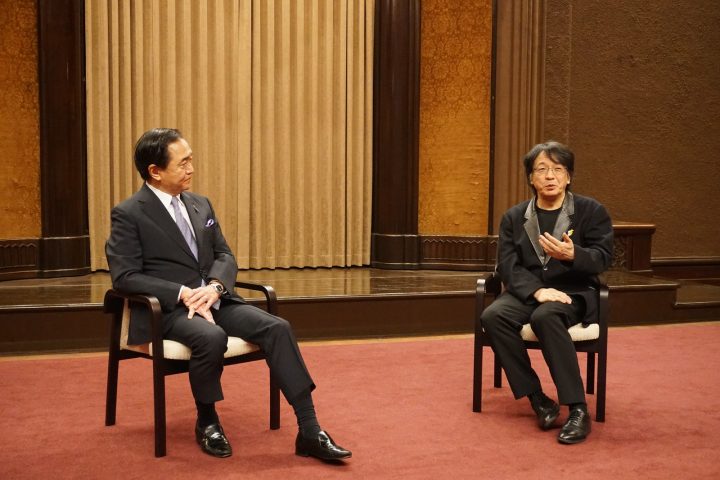 Mr. Numajiri:
As the governor said earlier, we are the only professional orchestra based in Kanagawa Prefecture, which has a population of 9.2 million people, so there is still room for us to acquire new fans. The neighboring city of Tokyo has a population of 14 million, but there are eight major professional orchestras. It's become quite competitive.
Kanagawa also has a culture-hungry atmosphere, and amateur orchestras, brass bands, and choruses are very popular. There are many halls with good acoustics outside of Yokohama, and the Kanagawa Philharmonic Orchestra truly exists in a treasure trove. In recent years, their ability has improved dramatically, and I think it's an orchestra worth cheering for.
Governor Kuroiwa:
I agree. There was a crisis of survival, and the Kanagawa Philharmonic itself made various efforts to overcome it.
He would go anywhere, from small concerts to elementary schools, and go to various places to enjoy music.
When we went to an elementary school and played with the school's orchestra, or when the Kanagawa Philharmonic Orchestra suddenly announced that they were going to play our school's school song, the elementary school students who didn't know what it was at first would say, "Huh? Have you heard this?" There is," and you can experience the charm of music and orchestras.
Then, the feelings of "Let's all support the Kanagawa Philharmonic" and "This is our prefectural property" spread. I think that has been a very powerful force.
The Kanagawa Philharmonic has grown steadily in the form of being pushed by such things.
As a result, the ranking of "your favorite Japanese orchestra" has risen to 4th place. I think it's really a pleasure for us. I thought that I would like to cherish this kind of flow from now on.
ーCould you tell us what the Kanagawa Philharmonic needs in the future?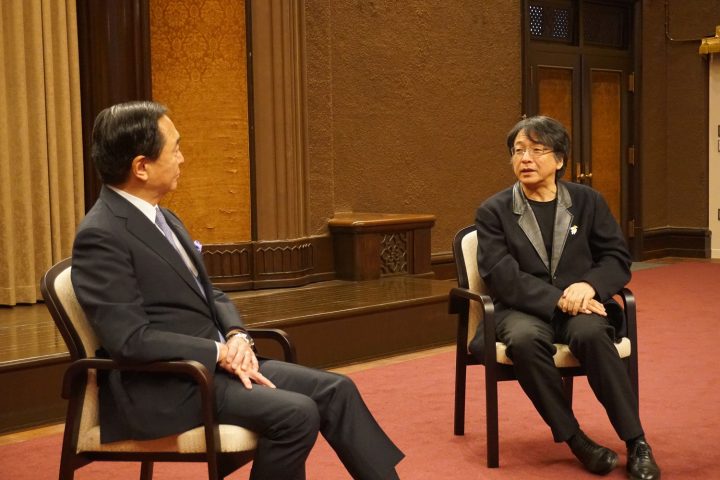 Mr. Numajiri:
Anyway, I want everyone in the prefecture to recognize it. We have to reduce the number of people who say, "The orchestra has nothing to do with me." For that reason, I don't mind playing outdoors or on a boat. I would like to do various kinds of concerts, such as concerts for children and beginners, and crossovers with other genres. Of course, it is also important to raise the quality of regular concerts, which are the "face" of the orchestra.
We aim to have a booklet of the Kanagawa Philharmonic Orchestra's annual program always in the magazine rack in the living room of every household in the prefecture.
Governor Kuroiwa:
The threshold for an orchestra is high, isn't it? I think we can all go out and do more things in a friendly way.
Actually, I think that there are many mysteries when watching the performance of the orchestra. For example, what is the conductor doing, what is he doing? I don't think I really understand that part.
Mr. Numajiri:
It doesn't make a sound, does it?
Governor Kuroiwa:
Can an orchestra play without a conductor?
There are times when you do it accordingly, right?
Mr. Numajiri:
Sometimes when the performance is going well, I don't give any instructions.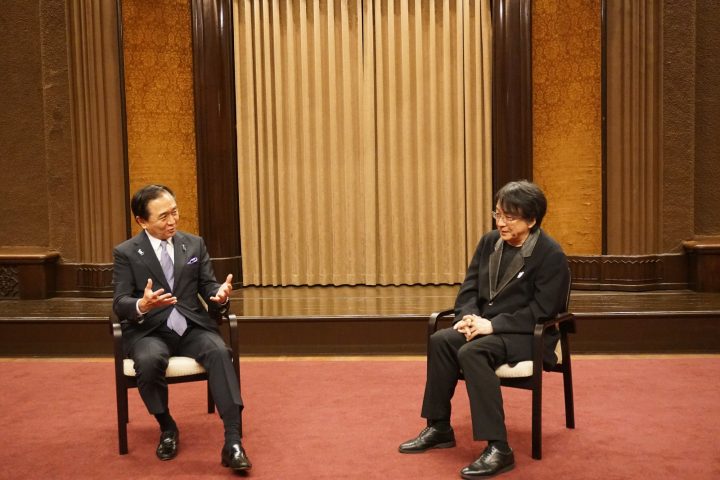 Governor Kuroiwa:
What the conductor is doing is actually a mystery to everyone, isn't it? If there is something that explains it, I think you will be able to realize "Ah! That's what I'm doing."
When I was a newscaster, there was a news program about Seiji Ozawa's annual concert (music festival) in Matsumoto. I took the studio itself to Matsumoto's stage, and after the concert was over, I had Mr. Seiji Ozawa come and do a program, and I saw the rehearsal at that time. Only after watching the rehearsal did I really understand what a conductor does.
It's very easy to understand when you see the process of bringing everyone in one direction.
Mr. Numajiri:
For example, when string instruments and wind instruments don't go well together, the conductor writes out a prescription, such as asking the percussion to be a little weaker or, conversely, to be played more clearly. If you see such a scene, I think you will deepen your understanding of the orchestra. Many of the Kanagawa Philharmonic rehearsals held at the Kanagawa Art Hall are open to the public for free, so please come and see them.
However, I myself didn't really understand ``what is conducting'', so when I was conducting an orchestra rehearsal when I was a student, the sound suddenly improved. When I wondered why, Mr. Seiji Ozawa was in the practice field. All of a sudden everyone made a good sound (laughs). So, I wanted to tell you to make a good sound from the beginning, but in the end, it's not just the commanding technique, but the human power, isn't it? You may not be able to see that kind of place just by visiting rehearsals a few times.
Check out the information on the Kanagawa Philharmonic Orchestra, where a new tradition has begun:
Kanagawa Philharmonic Orchestra Official Homepage