Theater / Dance Art and photography Courses / Workshops musics
2019.09.11
Ceramics, music and the outdoors. Create art by yourself rather than watching!
藤野芸術の家 
(Please note that this page was created using Google's automatic translation service and understand that because of this, its translation may not necessarily be accurate.)
The world of art to go, see and feel
File.18 Fujino Art House
Miyuki Inoue (Magcal Editorial Department)
Former Fujinomachi (now Midori Ward, Sagamihara City), located at the northwestern end of Kanagawa Prefecture, is the place where artists such as Koji Fujita and Setsuko Migishi lived and talked about the "Big City of Arts" concept during the Pacific War. The "Fujino Art House" I visited this time was created with the background of the "Fujino Furusato Art Village" concept.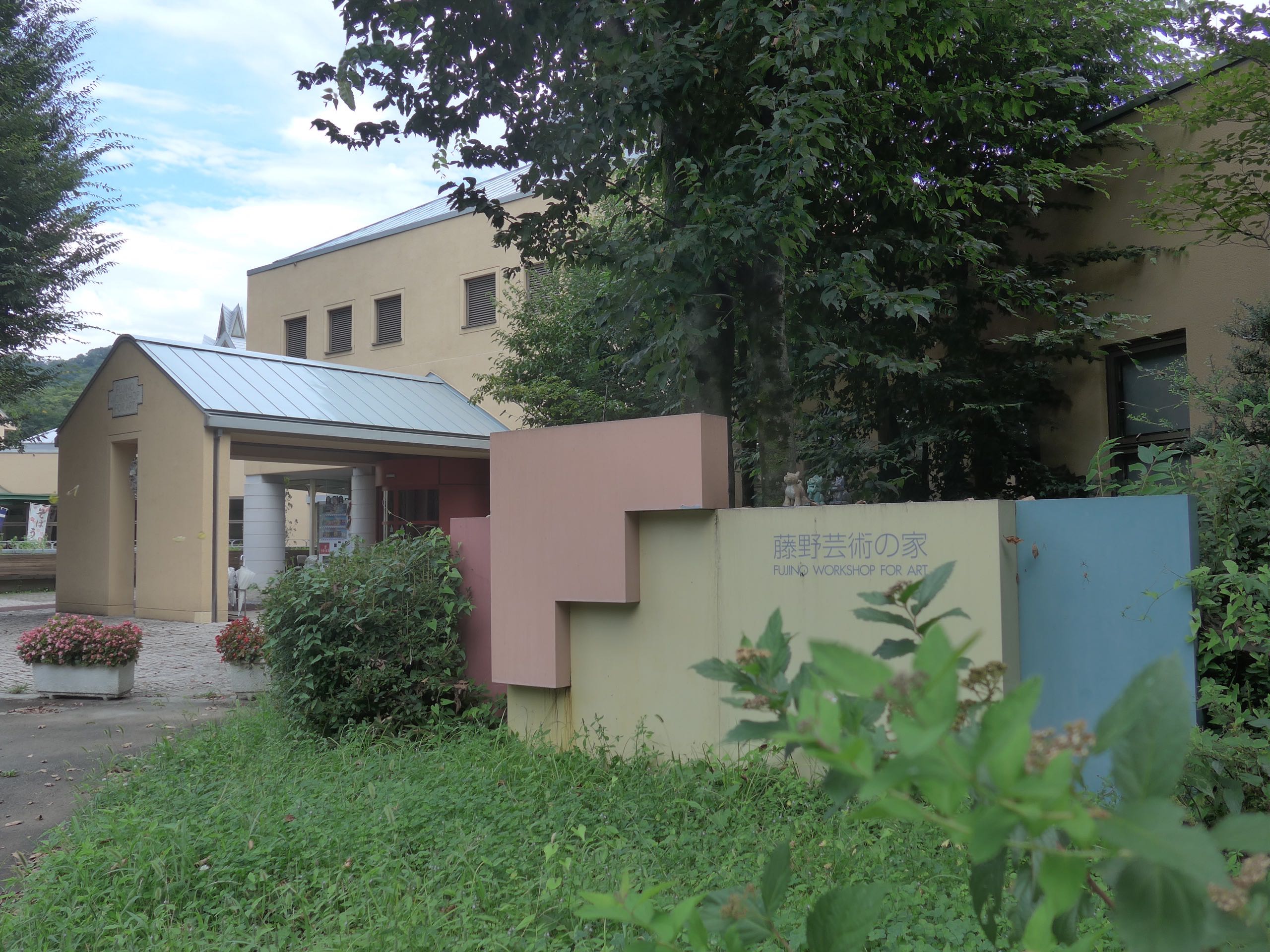 It's a little difficult to explain here in one word.
First of all, the building is fully equipped with a studio and music studio where you can experience various arts, and there are also accommodation facilities. You can enjoy barbecue and camping in the outdoor area where nature is rich. In other words, it is an art space where you can fully enjoy what you want to do without changing the catchphrase of "just like what you like".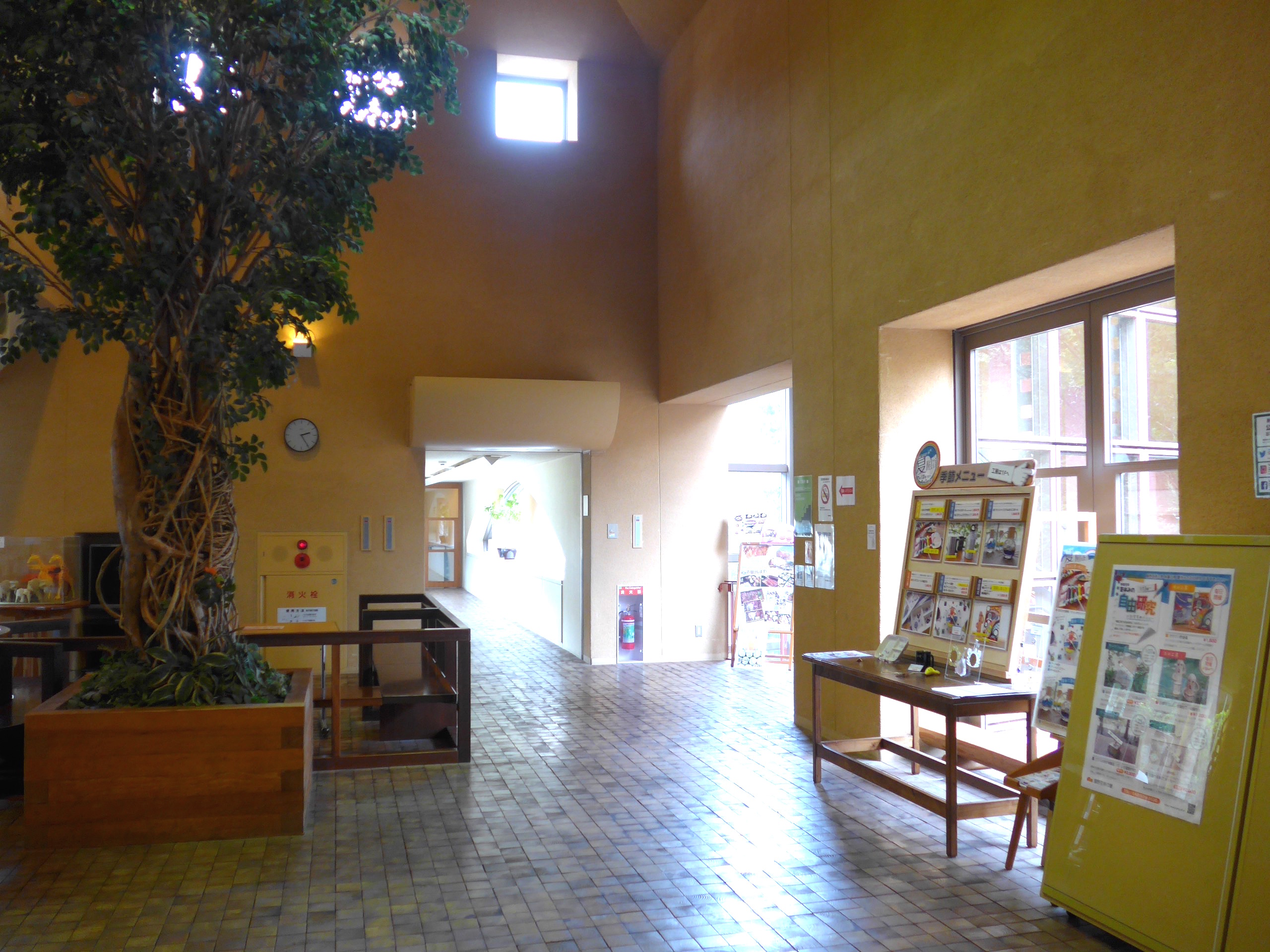 Since it is located on a hill near Lake Sagami, the entrance is on the 3rd floor. The lobby with wooden blocks on the floor is a pleasant space with plenty of natural light.
f8384c2be9ecea461919c69d385f2.jpg "alt =" "width =" 4928 "height =" 3264 "/>
The passage leading to the music studio is also called "Sound Promenade". If you want to know why, please walk here. It's an exciting artistic excitement.
By the way, the wall is designed as a gallery space that can be used easily. Free for up to 2 weeks!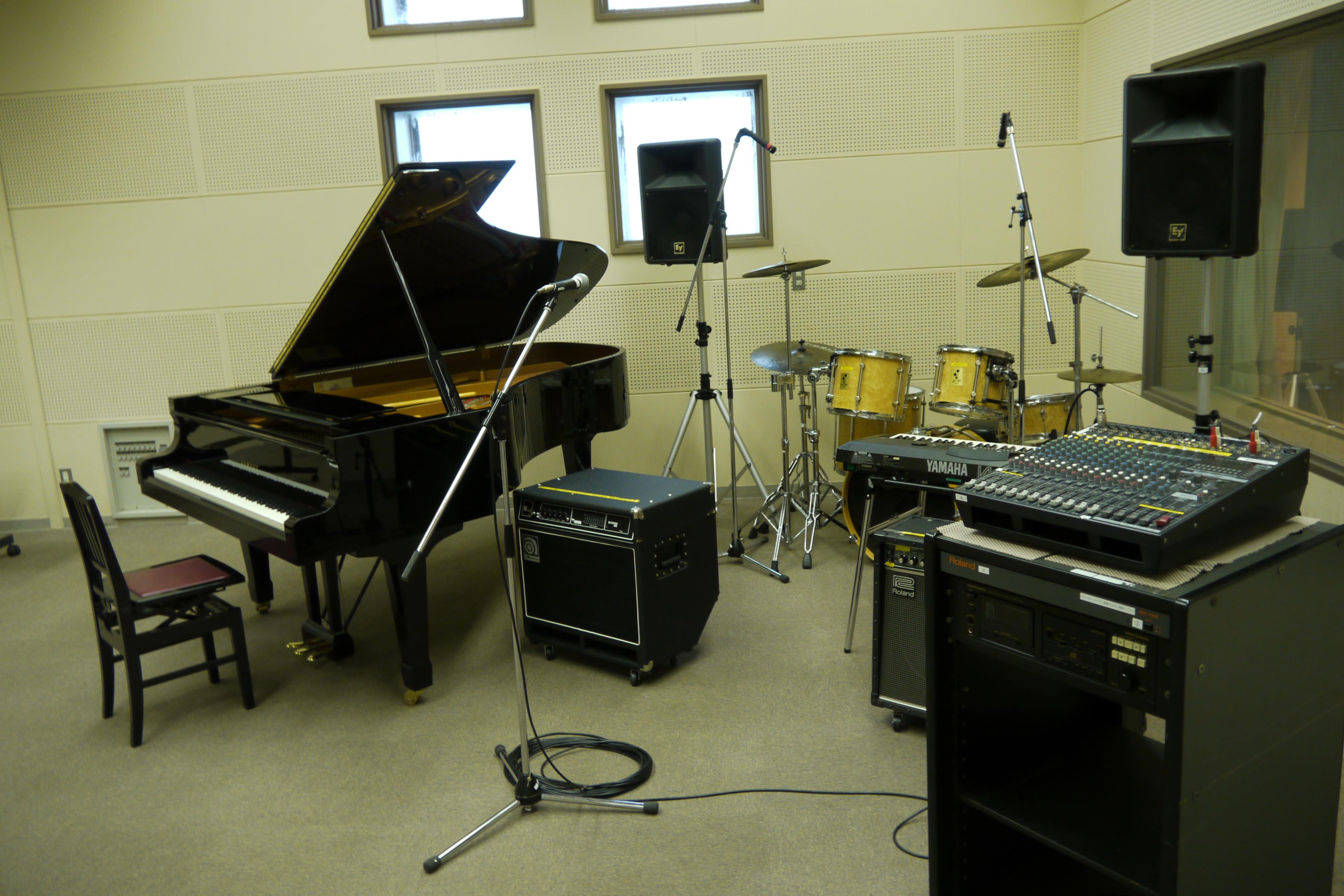 There are 3 music studios. It is equipped with facilities such as a grand piano, drum set and mixer (partly charged), so it can be used for a wide range of dance practice and recording as well as chorus, chamber music and band practice.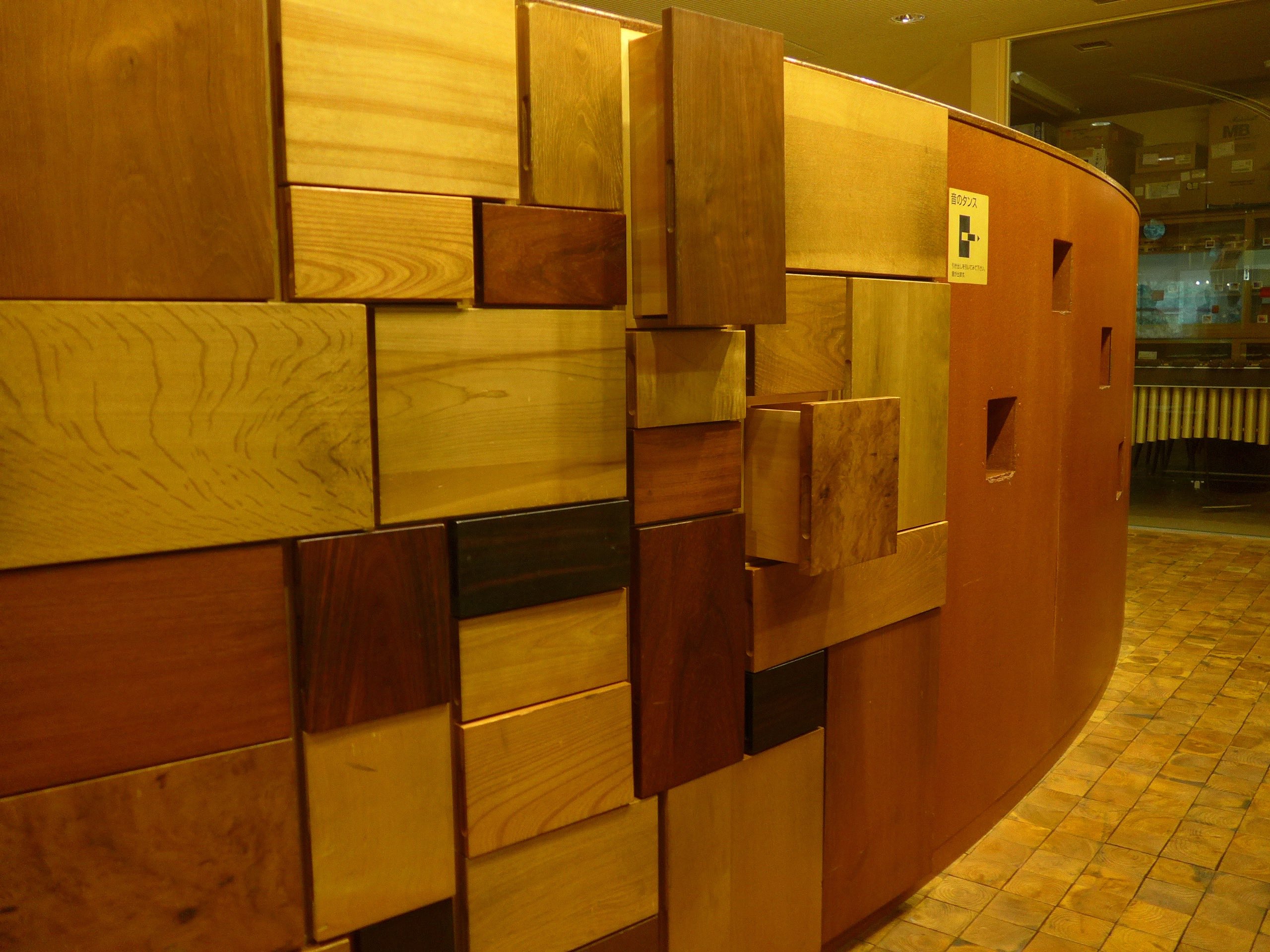 This is the "Chance of Sound" in front of the music studio. I thought that the design that made use of the texture of the wood was wonderful… When I opened the drawer, I thought that there were various sounds.
This is also a fun art work to experience.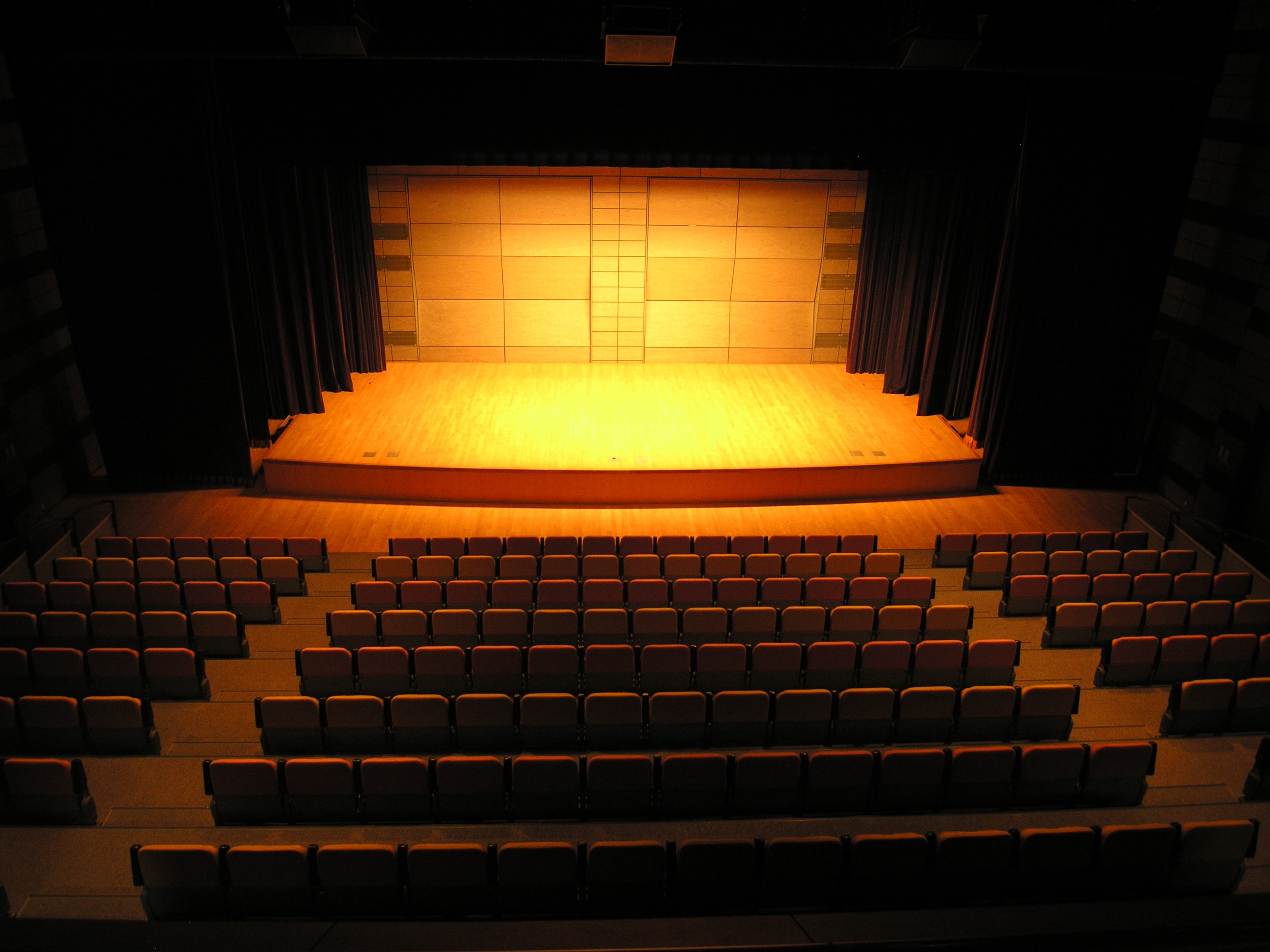 Creation Hall is a creative space that can be used for various purposes, from piano recitals to contemporary dance stages. The 225 seats are movable and can be used for stage and seating.It can be used as a martial arts practice hall because it is flat when stored.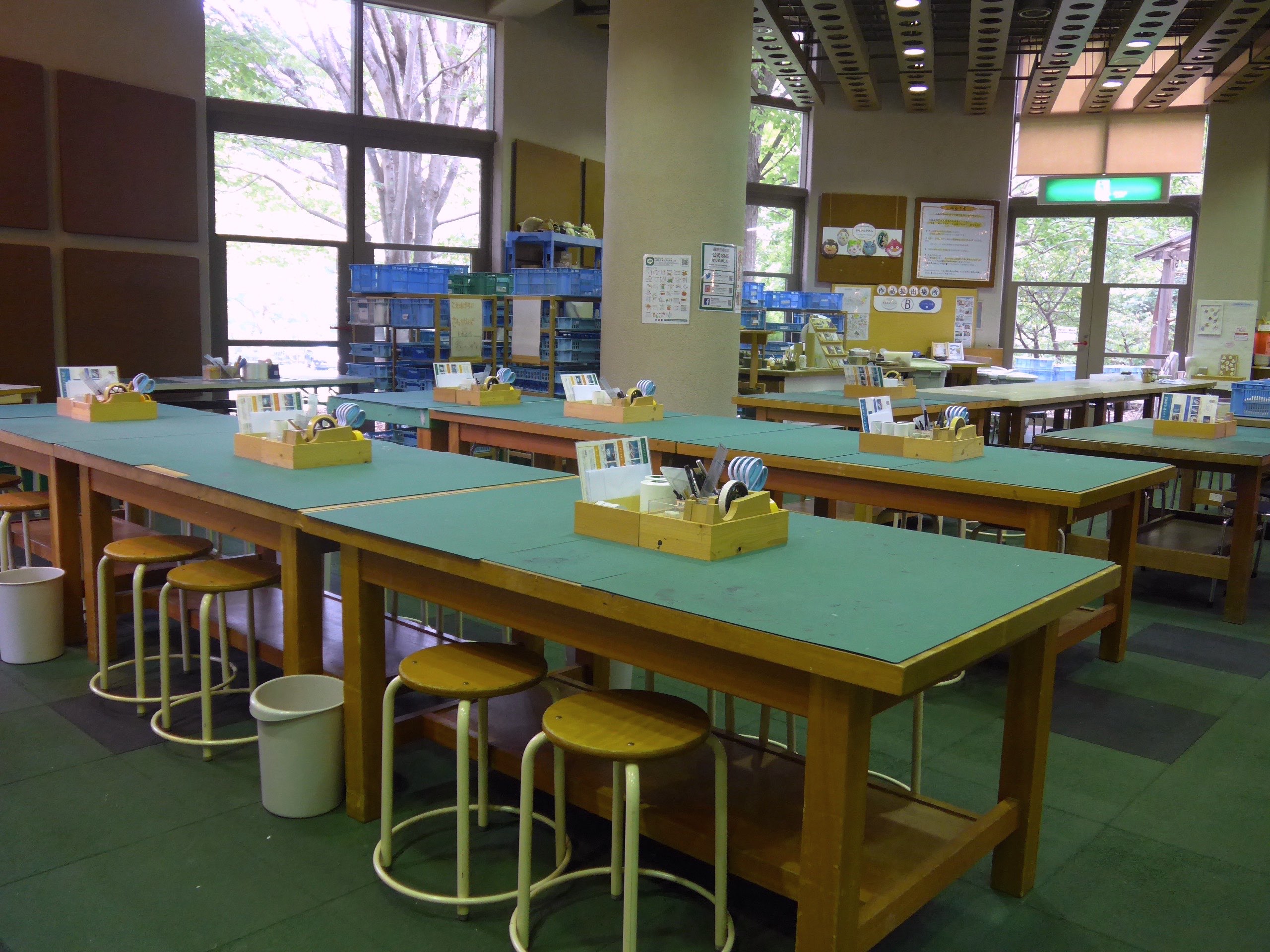 There are three workshops on the 1st floor: "wooden workshop", "earth workshop" and "free workshop". All of them do not require a reservation, and are happy to use them anytime.
Limited time programs and workshops are also planned, so check the HP for details!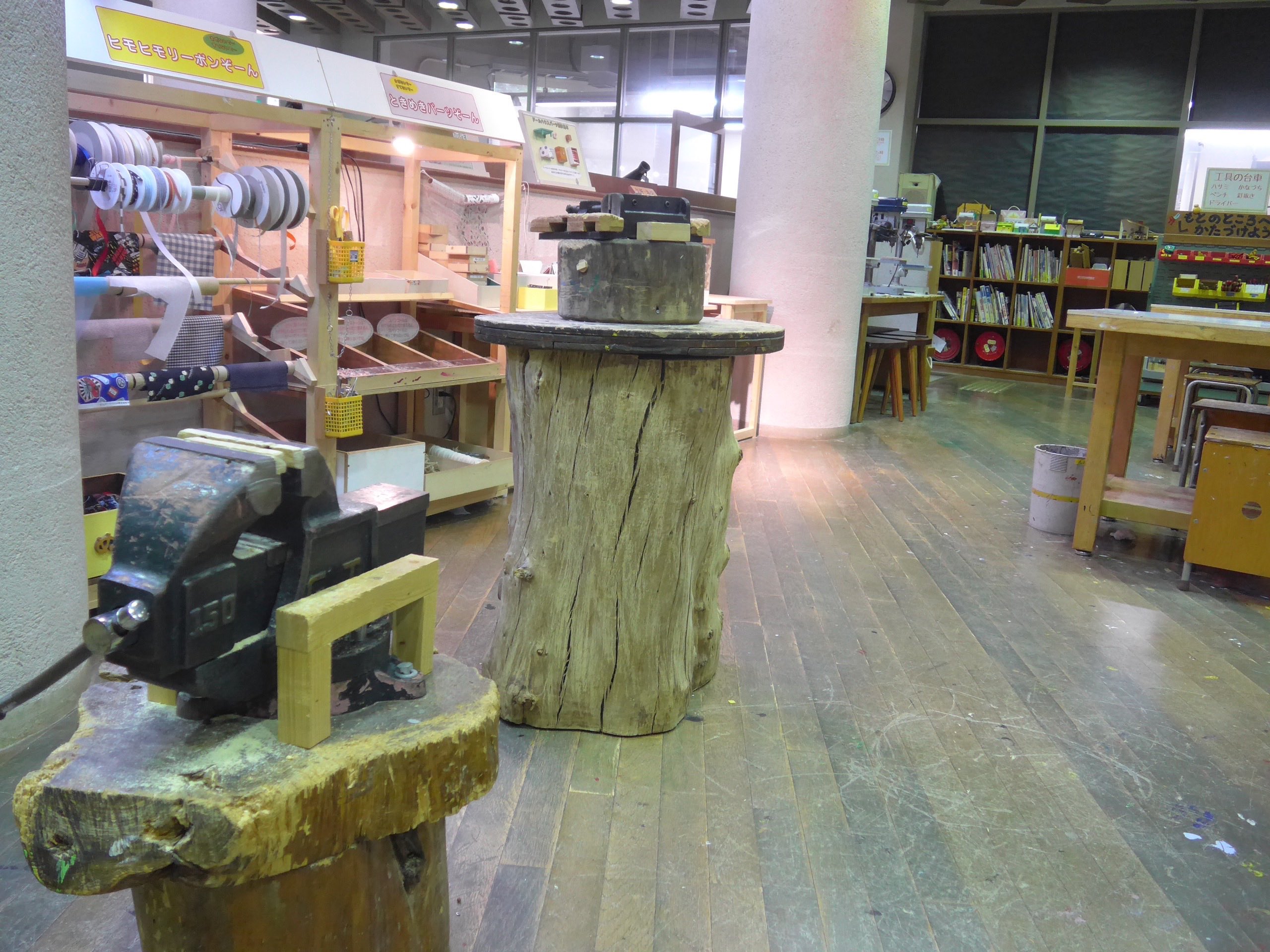 First of all, we will introduce from the "wooden workshop". Since power tools such as drilling machines and thread saws, hand tools such as saws, and bonds are also available, adults and children can challenge to create free art works.
* Sticking free work 800 yen ~, woodwork craft 1,000 yen ~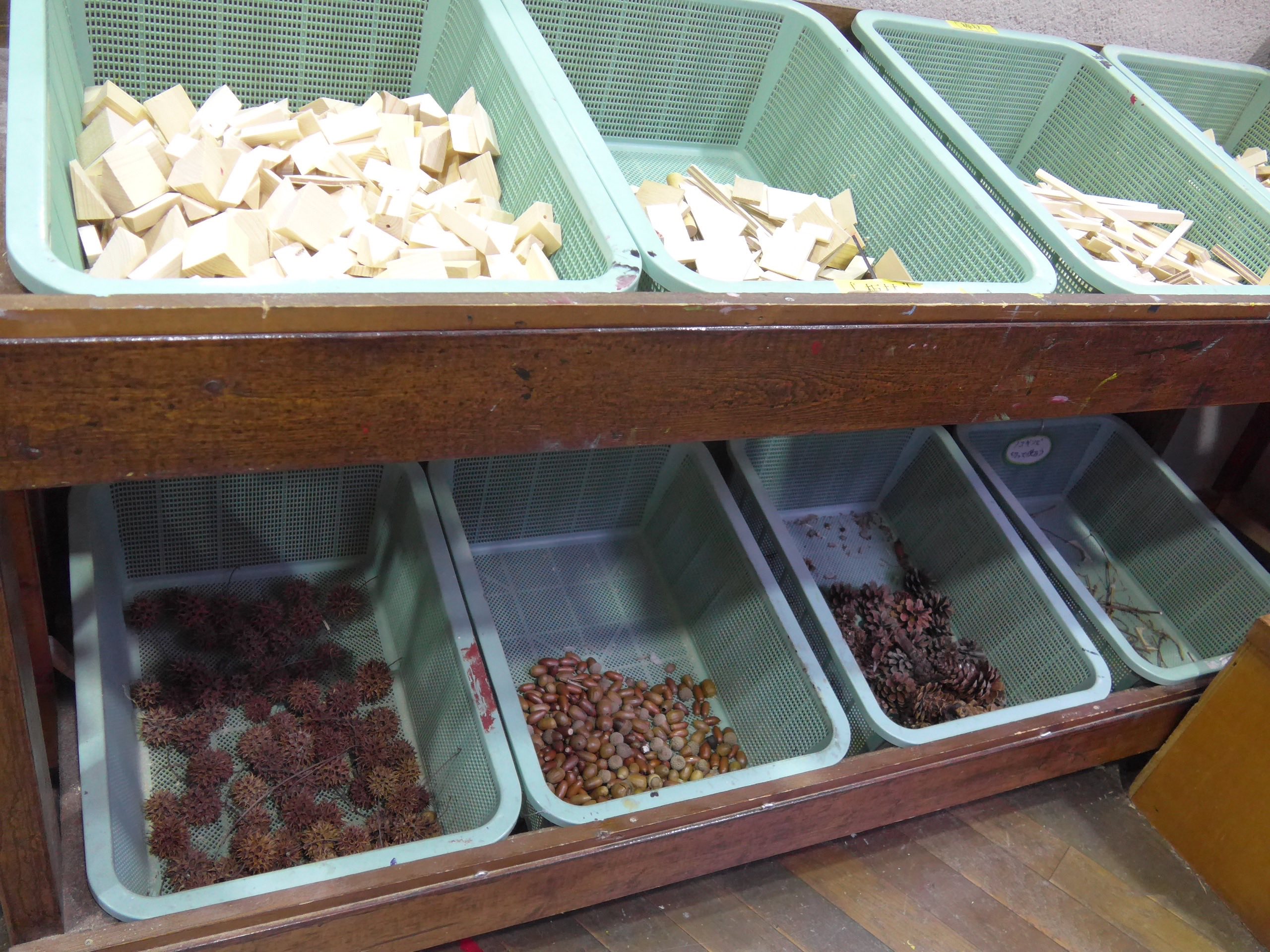 There are various materials such as natural materials such as wood and pine cones, ribbons and beads, and metal wires. The staff feels that they want to try to create a free work by combining various materials.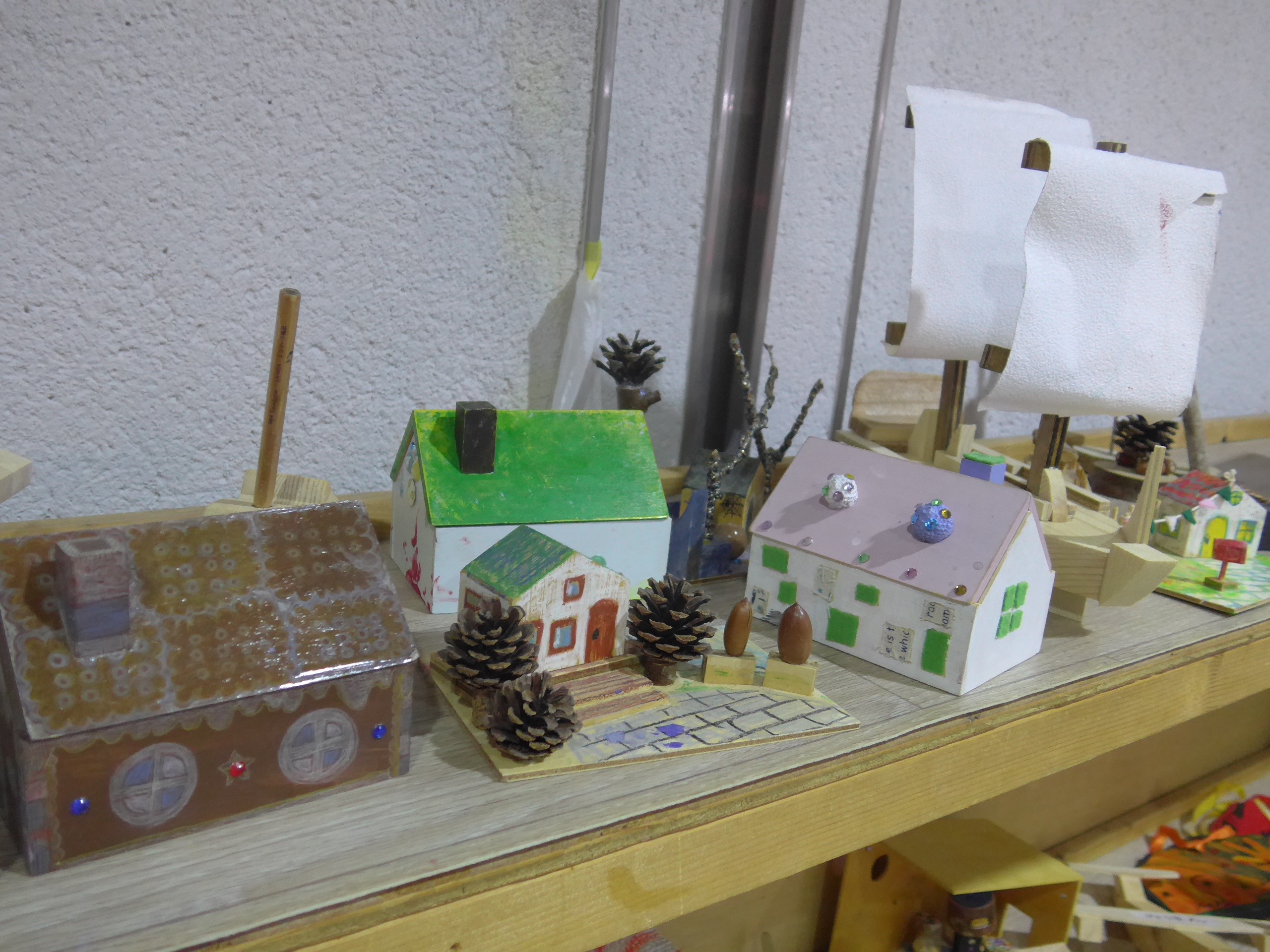 It 's free to create anything, but it 's surprisingly difficult to do anything. A variety of samples such as cars, sailing ships, dollhouses, etc. are available for those who are lost. There are also instructors you can rely on, so feel free to consult.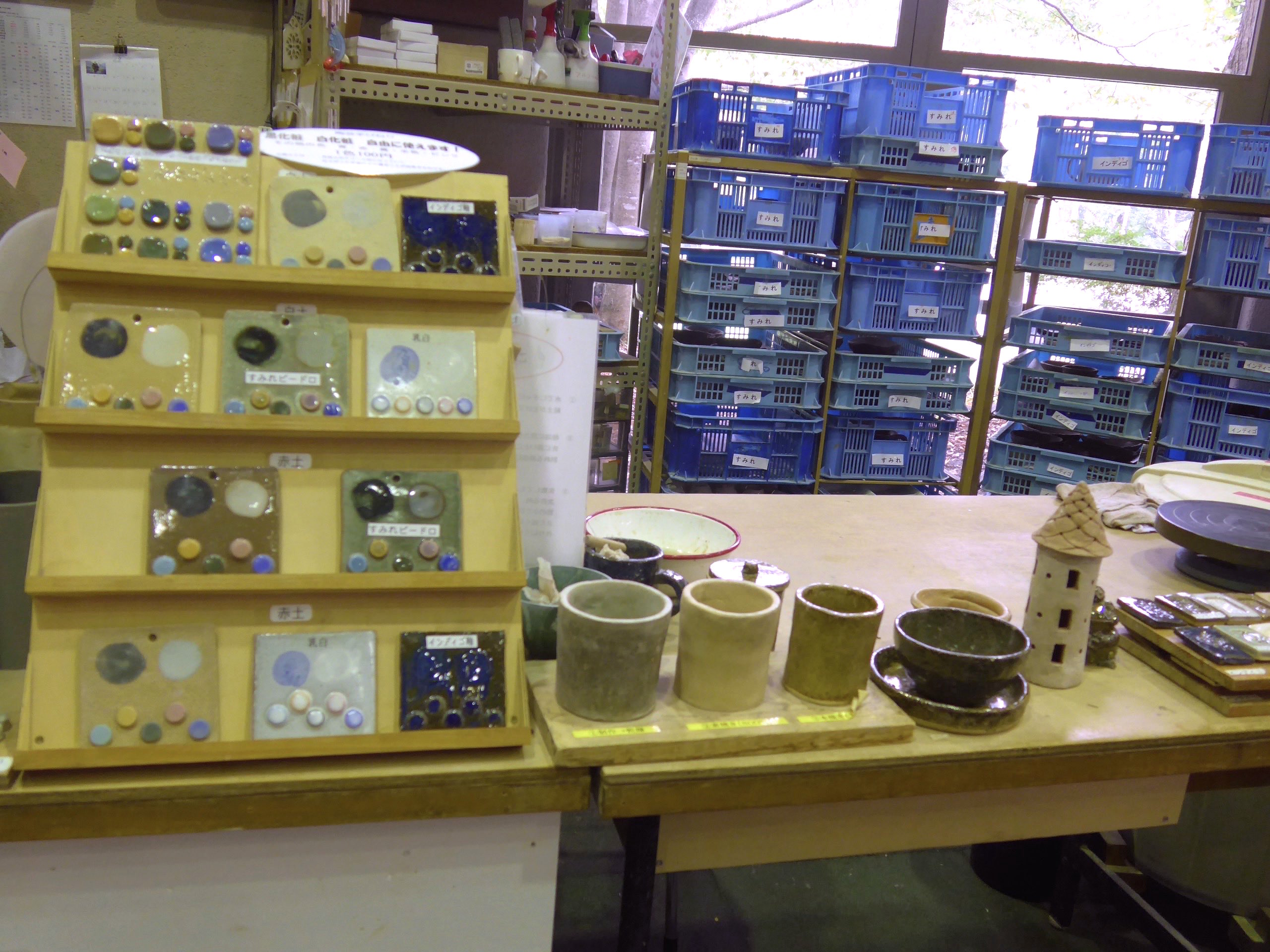 This is the "Soil Studio". The pottery experience where you can make your favorite things like playing clay is very popular with both adults and children. Once you have made your favorite shapes, such as dishes, cups, and original objects, let the workshop do the work of drying, unglazed, roasted, and grilled. You can pick up the finished product, and you can use home delivery (cash on delivery) for peace of mind.
* Hand bend 1,000 yen, Painting 1,200 yen, Deco art accessories 800 yen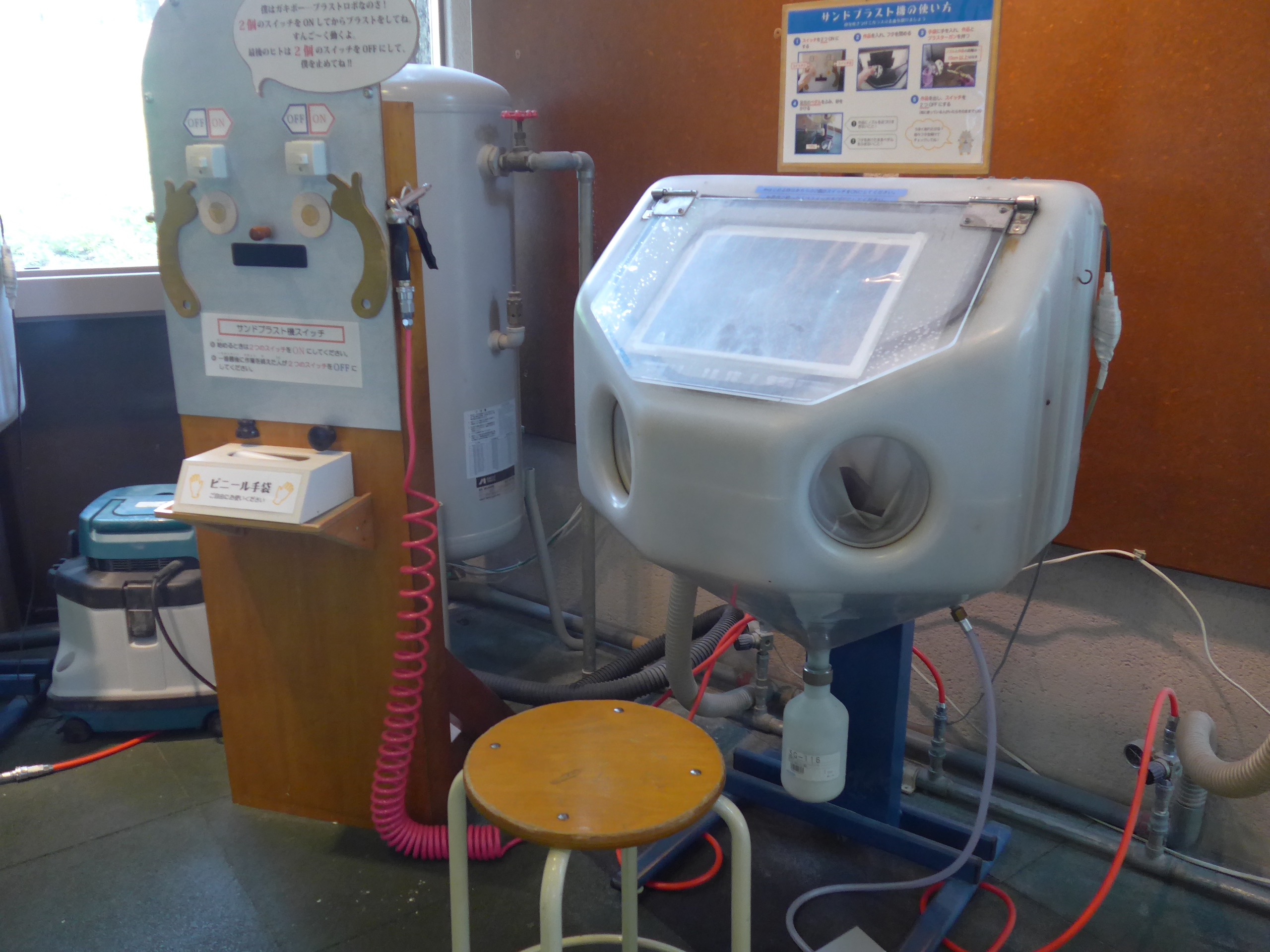 This is a machine in "Jiyu Kobo". You can make original cups with "sand blasting", which is sandblasted to cut patterns.
* Sandblast 800 yen ~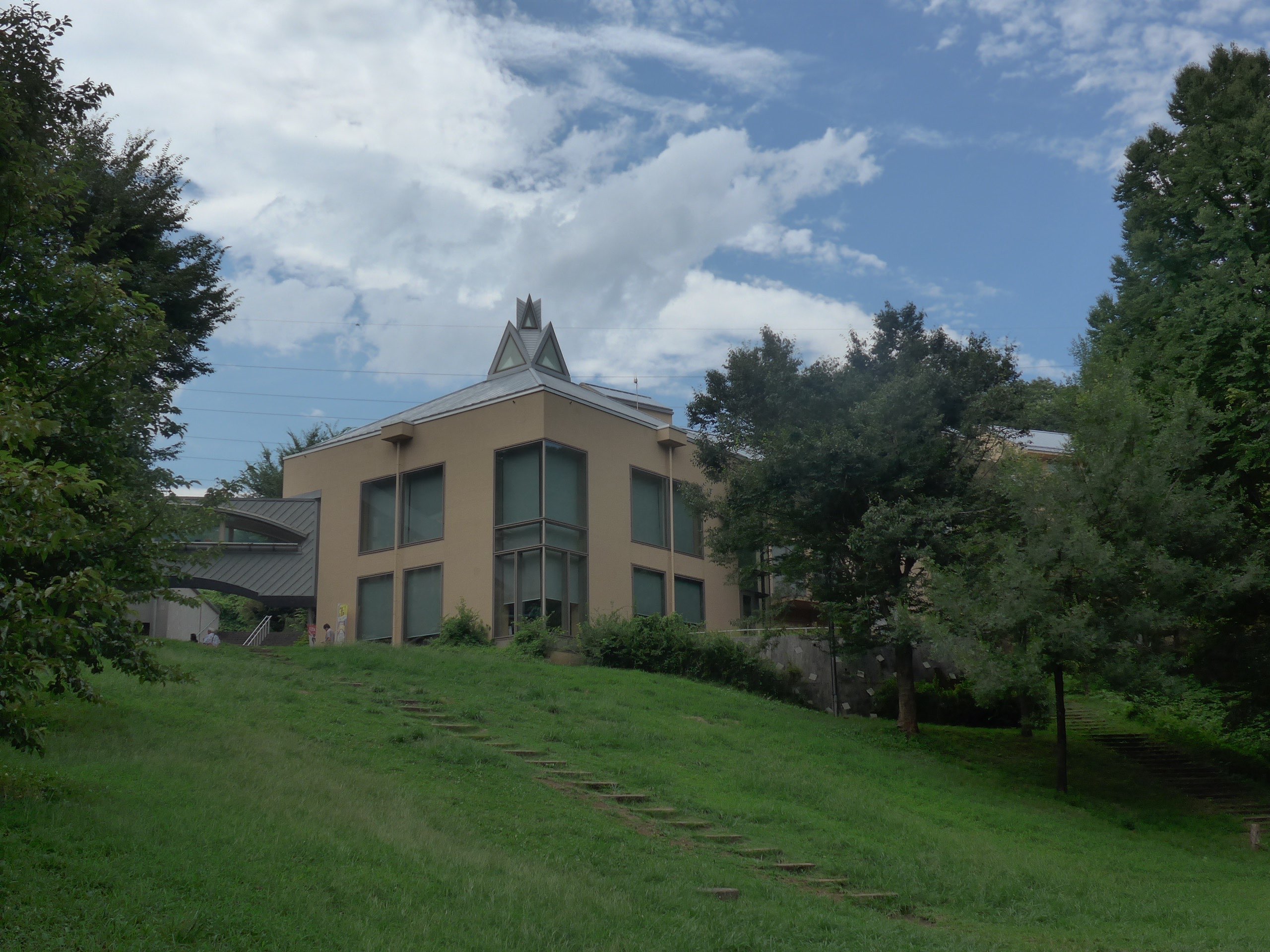 Finally, I looked up at the accommodation building from a spacious outdoor space. Since there are 17 rooms and a maximum of 100 people, the needs of the users can be varied, from family trips to club camps. You can see the lush Fujino landscape from the window of the room, so it is also recommended when you want to relax.
The surrounding mountains are full of deciduous trees, so you can see stunning colored leaves in autumn ...I thought it was art.
Fujino Art House is an experience facility with accommodation rooms surrounded by rich nature. "Experience workshop" has a dedicated instructor. Adults and children can enjoy making ceramics, woodworking, and glass crafts without any reservations. The "Creation Hall" is the best place to practice and present music, theater and dance. It can accommodate up to 300 people and can be used as a flat space (approximately 16 x 18m) by storing the stage and audience seats. There are also three "music studios" with various sizes and facilities suitable for band practice and piano practice. There is also a "meeting room" that is convenient for meetings and gatherings. The "accommodation facility" with a capacity of 100 people has a quadruple room and an 8-person room, and you can see the mountain range that colors the season from any room.

Let alone stay in family, it is most suitable for training camp such as music and drama using hall and studio together! The on-site restaurant features large windows that pour into the sun and offers an extensive lunch menu (dinner and breakfast are reserved in advance). Camp stations (April to October) are perfect for family camps. The kitchen is fully equipped with facilities such as a kitchen, toilet and shower, so you can enjoy the outdoor life comfortably. Please use "Day Camp" for day barbecue.

Address

4819 Makino, Midori-ku, Sagamihara City, Kanagawa Prefecture

TEL

042-689-3030

Business Hour

From 9:00 to 21:00 (1F workshop until 17:00) [Closed] Tuesday (Tuesday is the next day if it is a public holiday) * Closed only on the first Tuesday in July and open daily in August. * Closed from 12/28 to 1/4 during the year-end and New Year holidays.

Parking Area

Available (free / 70 units * 5 large buses allowed)

Map