Noge morning, coffee and Bill Evans
Jazzz Café CHIGUSA 
(Please note that this page was created using Google's automatic translation service and understand that because of this, its translation may not necessarily be accurate.)
I'm immersed in jazz tonight
File.4 Bill Evans "Waltz for Debbie"
(Mayuko Shinmura / Jazz Cafe Chigusa)
Chigusa's coffee shop is open from 12:00 noon. Preparing to open a store can be done in the last minute of the afternoon, but sometimes you go early in the morning because you want to monopolize the store.
The weather has been getting colder recently, so the morning of Noge smells like winter. In the downtown area, the heat of last night was as cold as a lie, quiet and quiet. Watching the empty bottles and towels awaiting collection in the street, he said, "I was booming yesterday." It's nice to have coffee on the glass funnel and make a banging noise, so I don't record yet. When the siphon calms down and the scent of coffee spreads in the store, turn on the audio.

* Extra large speakers sitting in the Chigusa store
The first to be played is a piano record. Mamoru Yoshida "Oyaji" liked the piano. Especially "Waltz for Debbie" by Bill Evans.
The oversized speaker with the presence of Chigusa is designed so that the sound of the piano trio can be heard well. If the emotional and delicate tone of the piano, especially the treble, shines, the tweeter is in a good mood. Believing that it is still in good shape today, he said, "Yeah, it sounds good!" When you listen to this song, you may suddenly remember.
In the early 2000s when I was a student, the number of jazz cafés was already low, and there was no "60s and 70s momentum" to hear. Still stubbornIn addition, there were still many shops that could listen to jazz loudly inside the shop like a hole. I don't know the era of jazz cafés, but I thought of an underground atmosphere that ignored commerciality as "cool!" I went to a cafe. At first, I don't understand the rules well and there are no song requests ... It's a stupid thing to think about opening a door so often.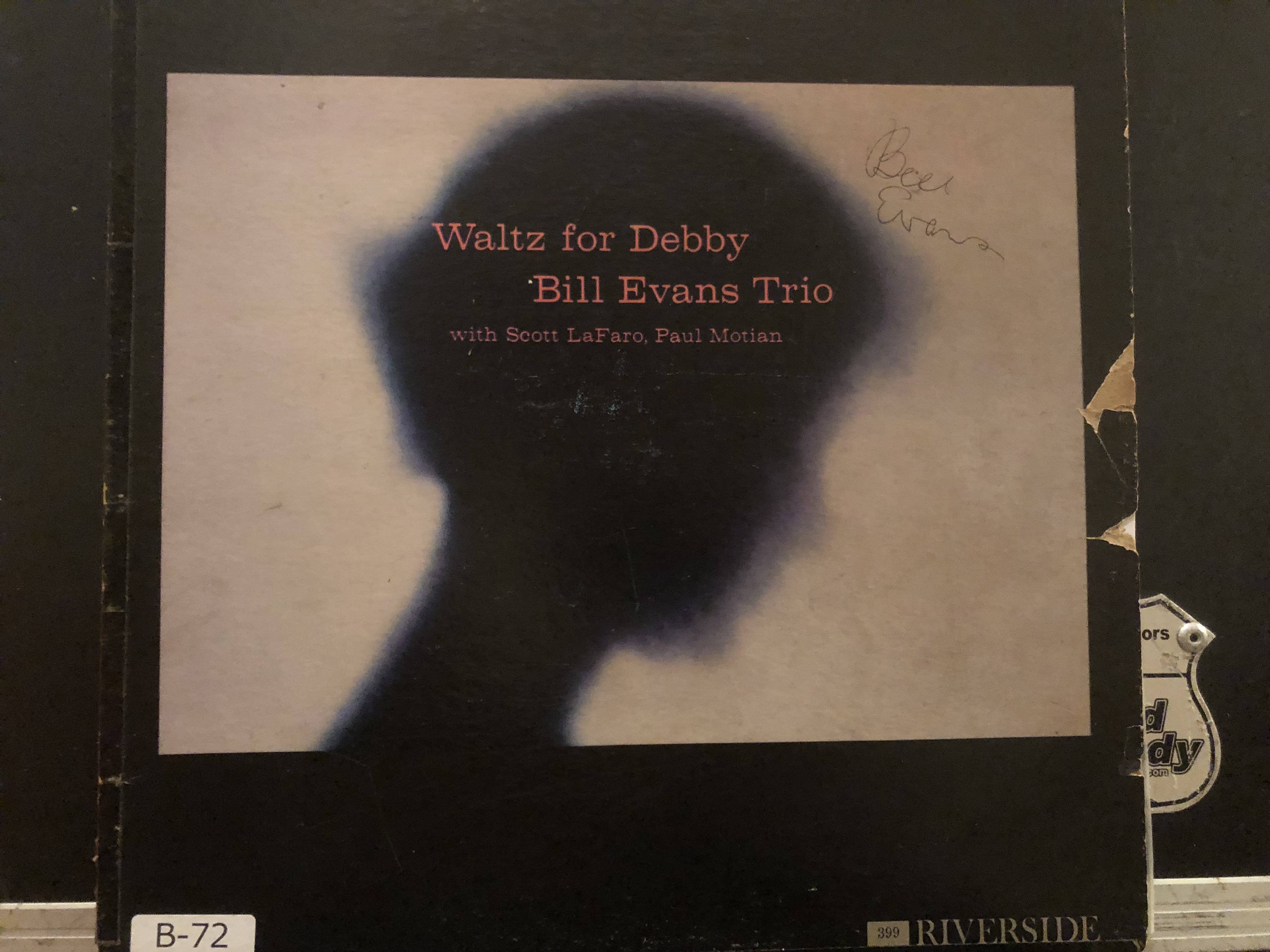 The first successful request was JAZZ @ GROOVE at Dogenzaka in Shibuya. It was a shop where they could listen at high volume with Altech speakers. The record is Bill Evans' Waltz for Debbie. Recorded in 1961 when Bill Evans First Trio performed live at Village Vanguard in New York.
By the way, Evans participated in Miles Davis' Kind of Blue (released in 1959). This is the best-selling album in jazz history, and a legendary album that has established a new playing technique called mode jazz. "Waltz for Debbie" was the first album to be recorded in a trio two years later, and has been ranked number one in the Swing Journal's Top 100 as a masterpiece in jazz history.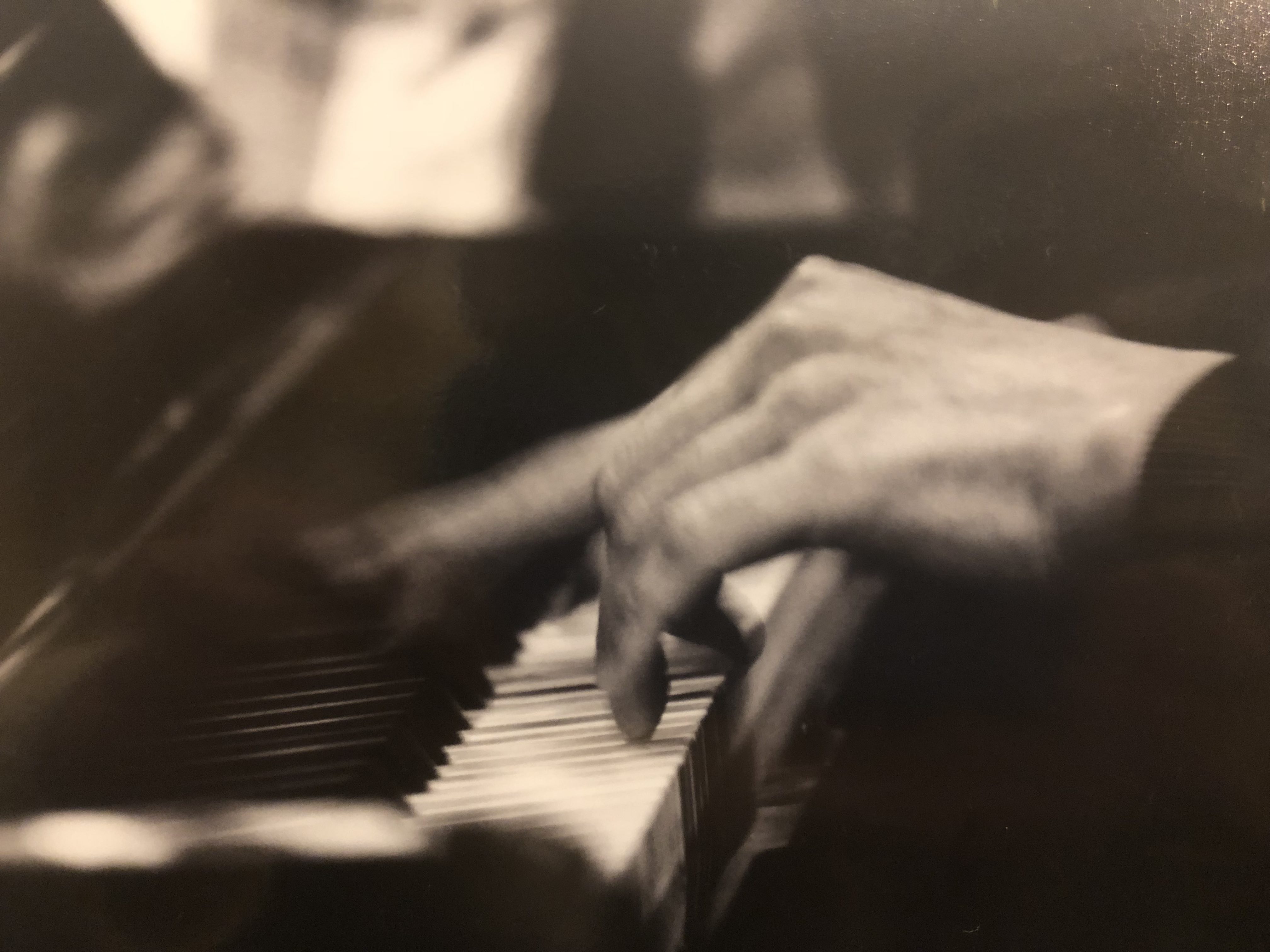 By the way, if you listen to such a masterpiece at high volume, what is it? I was hoping for a request, but I was baptized with intense sound all over my body. The whole album has a high-pitched melody and a cold impression.I will make it tight. You have to pretend to be well-trained and listen to it with wrinkles in your eyebrows.
However, the wrinkle between the eyebrows was slightly relaxed in the second song, Waltz for Debbie, which also became the album title. This song, celebrated on the birthday of her niece Debbie, turns 3 and enjoys a beautiful sound with a grainy sound like water droplets popping on the water. I lightened my mind a bit, imagining a lovely 3-year-old girl dancing innocently on a waltz made by an uncle.
It was three songs on one side, about 20 minutes in time, but the first request and the tension of the loud piano's cold melody, and a little relaxation ... I felt a long time.
JAZZ @ GROOVE was closed as soon as I didn't go to jazz cafes. He was busy with busy days and became accustomed to a cafe where delicious coffee came out quickly, and he couldn't afford to enjoy the sound of jazz cafes. However, life is an interesting thing, so I arrive at Noge as if she's being swept away and work as Chigusa's staff. I never dreamed that I would enter the counter of a long-established jazz cafe.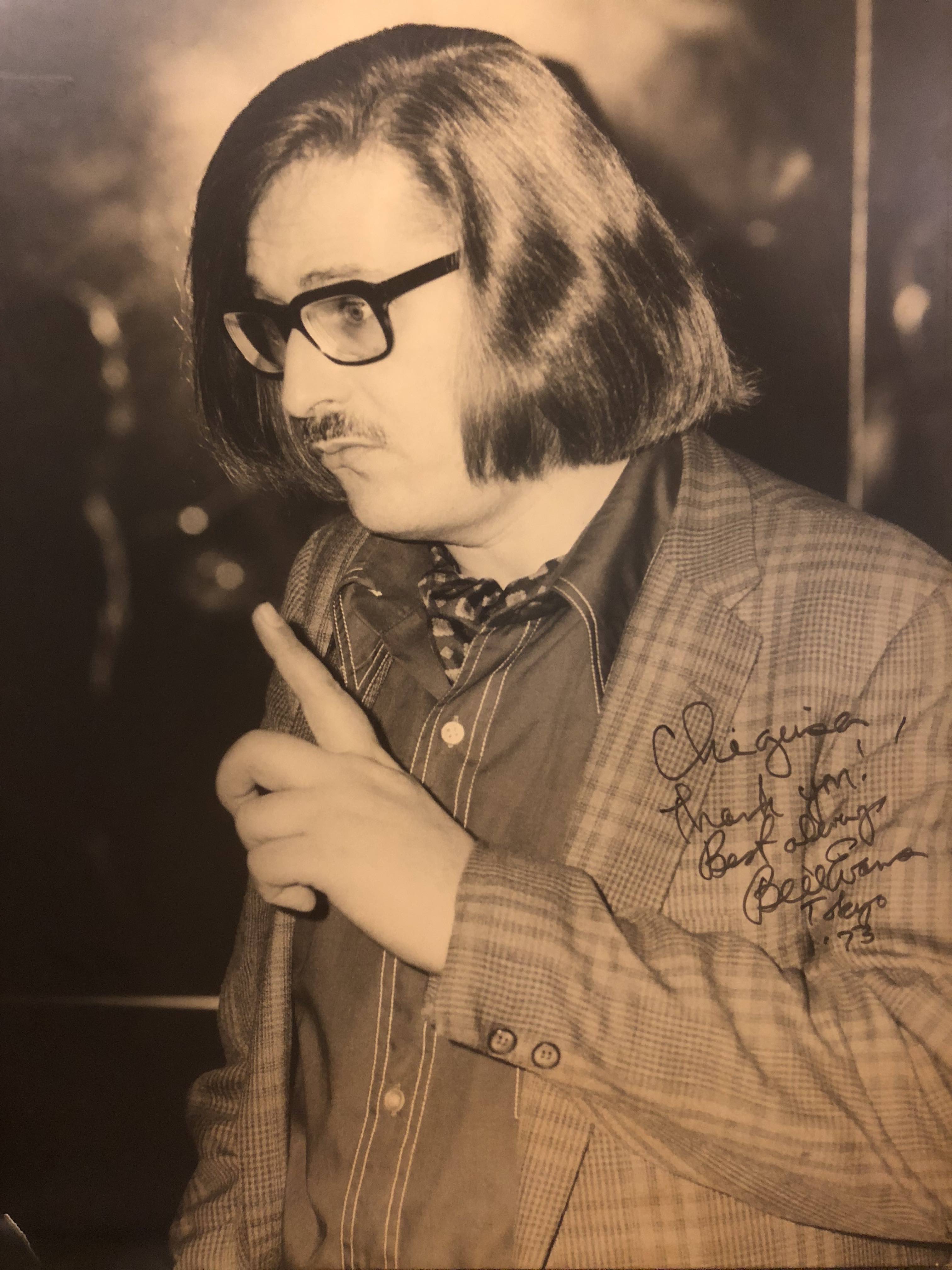 * Evans autographed portrait
A little earlier than usual, come to Chigusa and listen to Waltz for Debbie. The songs that once felt cold seem to have a warm feeling that inspires Chigusa's earning sound equipment. However, it doesn't mean that it's a trauma, but when I listen to the beginning, I'm a little nervous. Not as long as I was stretching out and going to a jazz cafe.
Noge's morning slowly passes, remembering this and that. It's time for regular customers to open the store.
Founded in 1933 (1933). One of the oldest jazz cafes in Japan. The founder, Yoshida Mae, has been `` making a store to listen to the sound '' since its founding, not only as a jazz cafe owner, but also deeply involved in the music scene of Yokohama as a planning and guardian, and his life is the last Until jazz. It is currently operated as a general incorporated foundation.
Address

2-94 Nogecho, Naka-ku, Yokohama-shi, Kanagawa

TEL

045-315-2006

Business Hour

[Tue-Sat] 12: 00-22: 00 [Sun / Mon] 12: 00-18: 00

Service

Nothing

Total number of seats

20 seats
Map