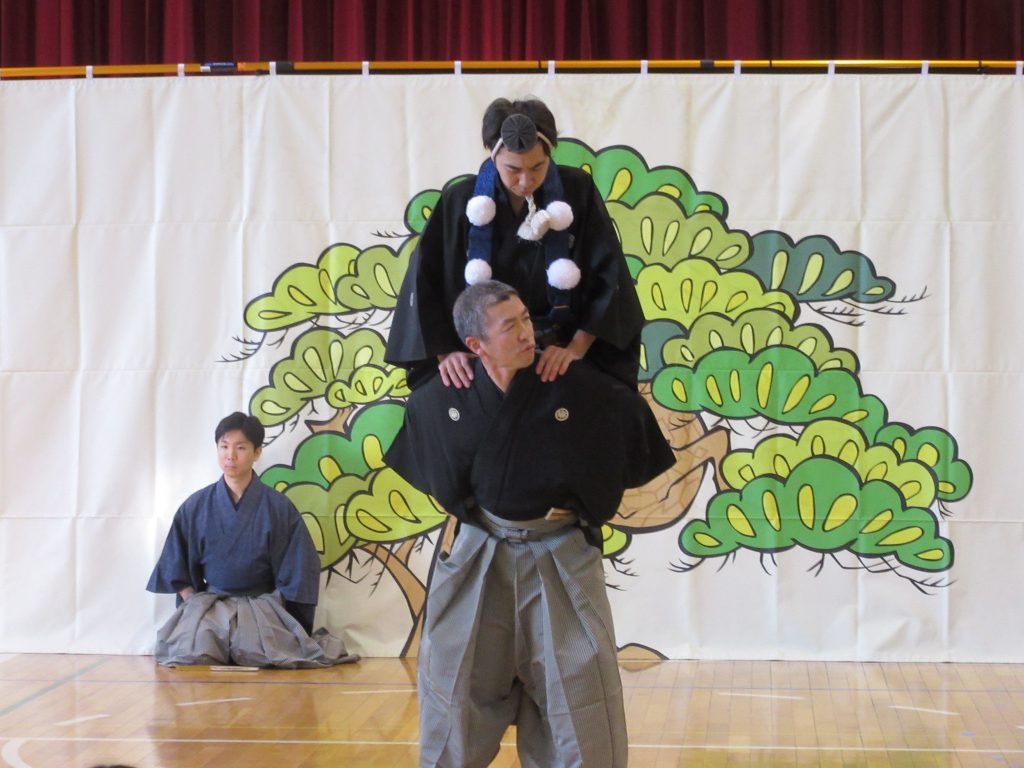 traditional culture
2019.03.27
Workshop at elementary school! ~ What connects children and me
(Please note that this page was created using Google's automatic translation service and understand that because of this, its translation may not necessarily be accurate.)
Hinoki stage of Kyogen masters living in the 21st century
Vol.7 What connects children and me
Okura doctrine (Noh performer Kyogen style Okura school)
Mr. Hirata was my homeroom teacher when I was in the third grade of elementary school. When the class ended early, they took everyone to the audiovisual room and gave them a "talking candle".
Close the room curtains and make it pitch black.
The story begins when you light a candle.
The teacher memorizes a short story and speaks while looking at each student's face.
That time was a special time for me.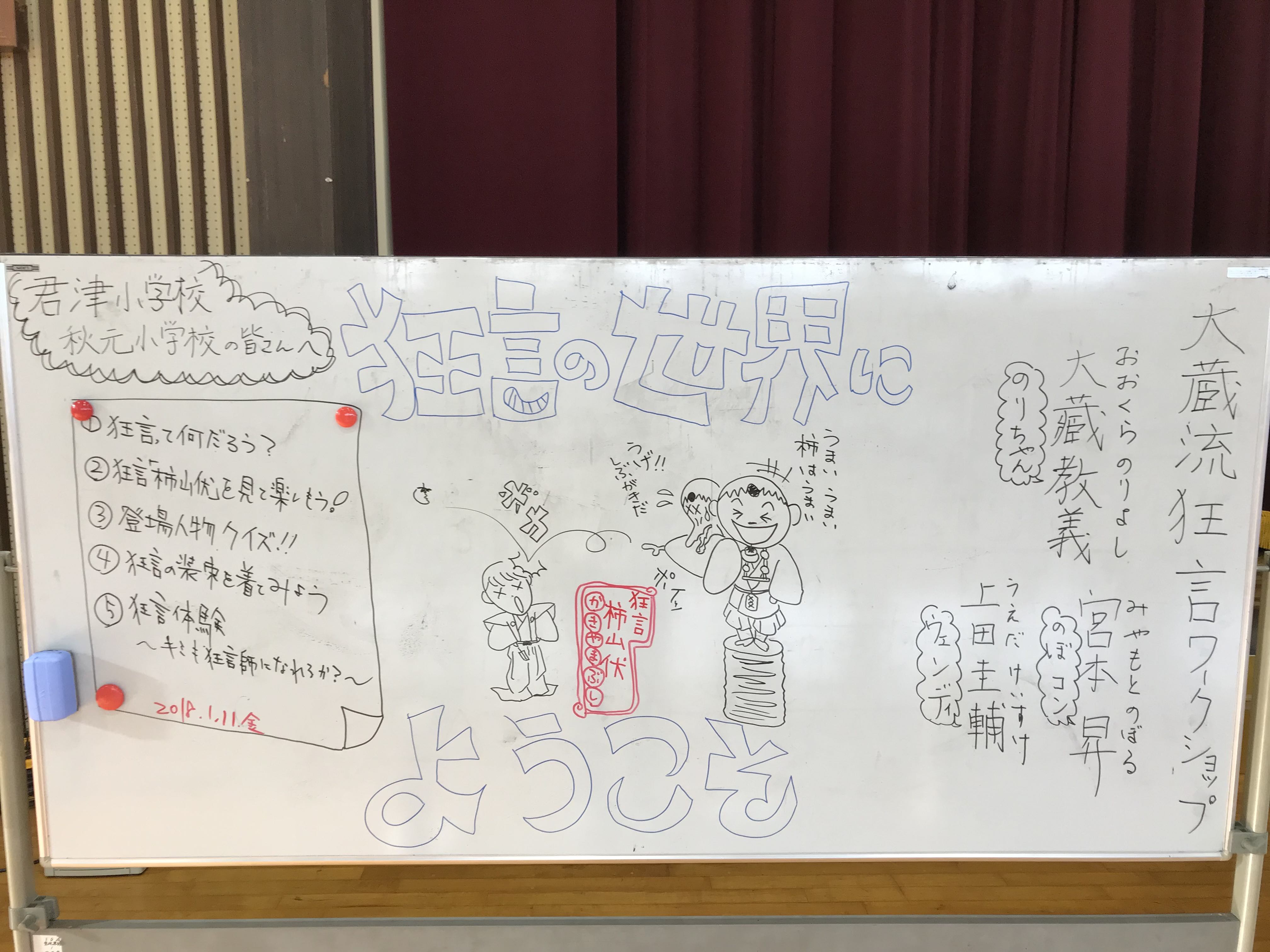 Now, the textbook of the sixth grader contains the story of the Kyogen "Kakiyama Fushi". Thanks to that, I have more opportunities to visit the school and hold workshops.
Since it is always done in a small number of people, if there are 70 or more students in the first grade, we will work in two steps. Otherwise, I feel like I can't communicate with the children.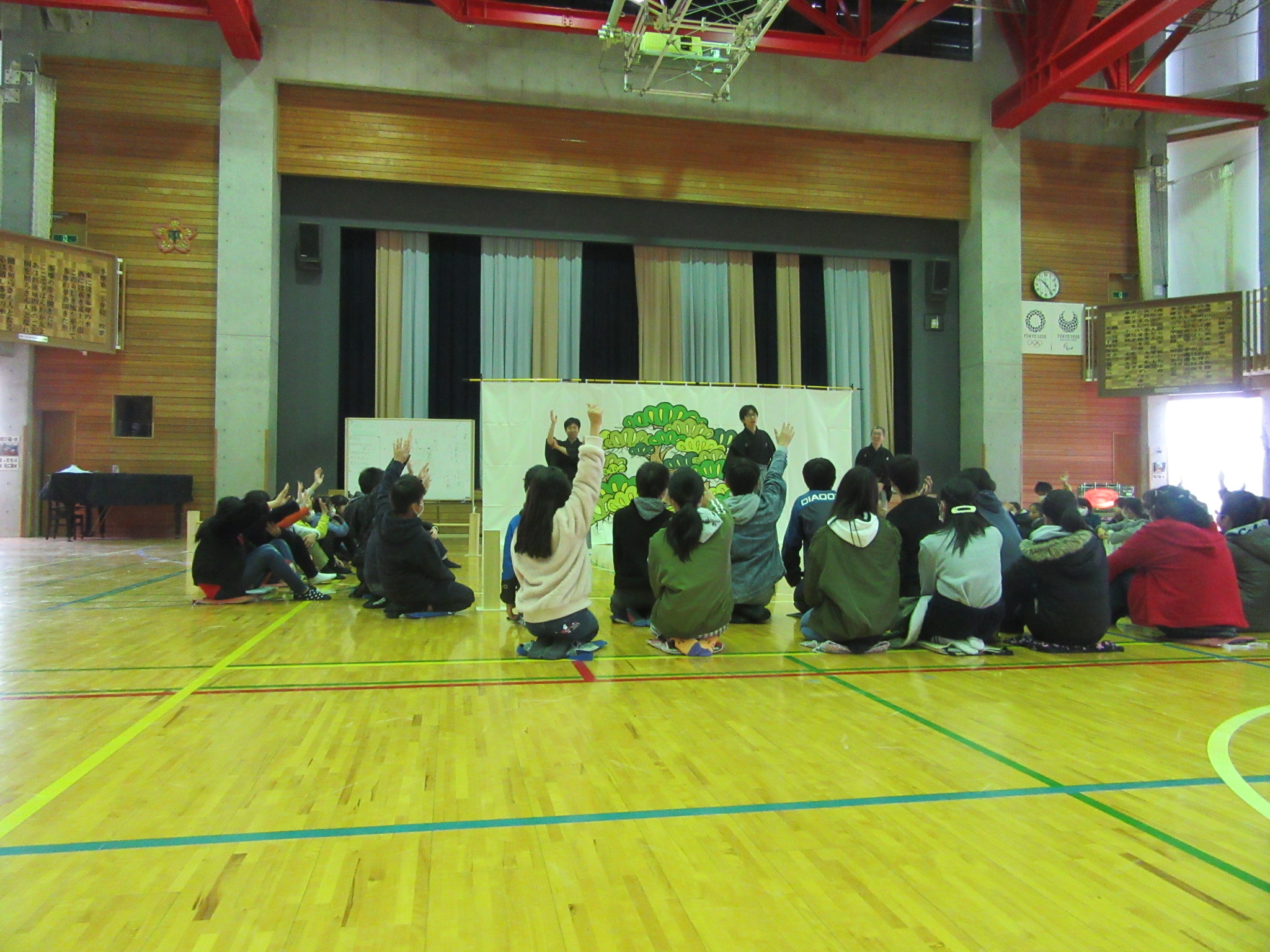 It's part of the class, but to be honest, I don't have to learn "what is Kyogen". Kyogen has various elements such as comic elements, morality, richness of ideas, etiquette, exaggerated expression, kimono, and the humanity of the performer, so one of them remains in the hearts of children. I hope you can do it, because I think so.
full wp-image-156195 "src =" https://magcul.net/wp-content/uploads/2019/03/PB130569_mini.jpg "alt =" "width =" 4608 "height =" 3456 "/>
Children talk to each other and give out a little bit during breaks. In the kimono fitting experience, there are times when a quiet child actively participates, and when saying Kyogen lines, there are also children who come out in front of everyone and experience it out loud.
It is the real pleasure of the workshop that you can see such a "chemical reaction".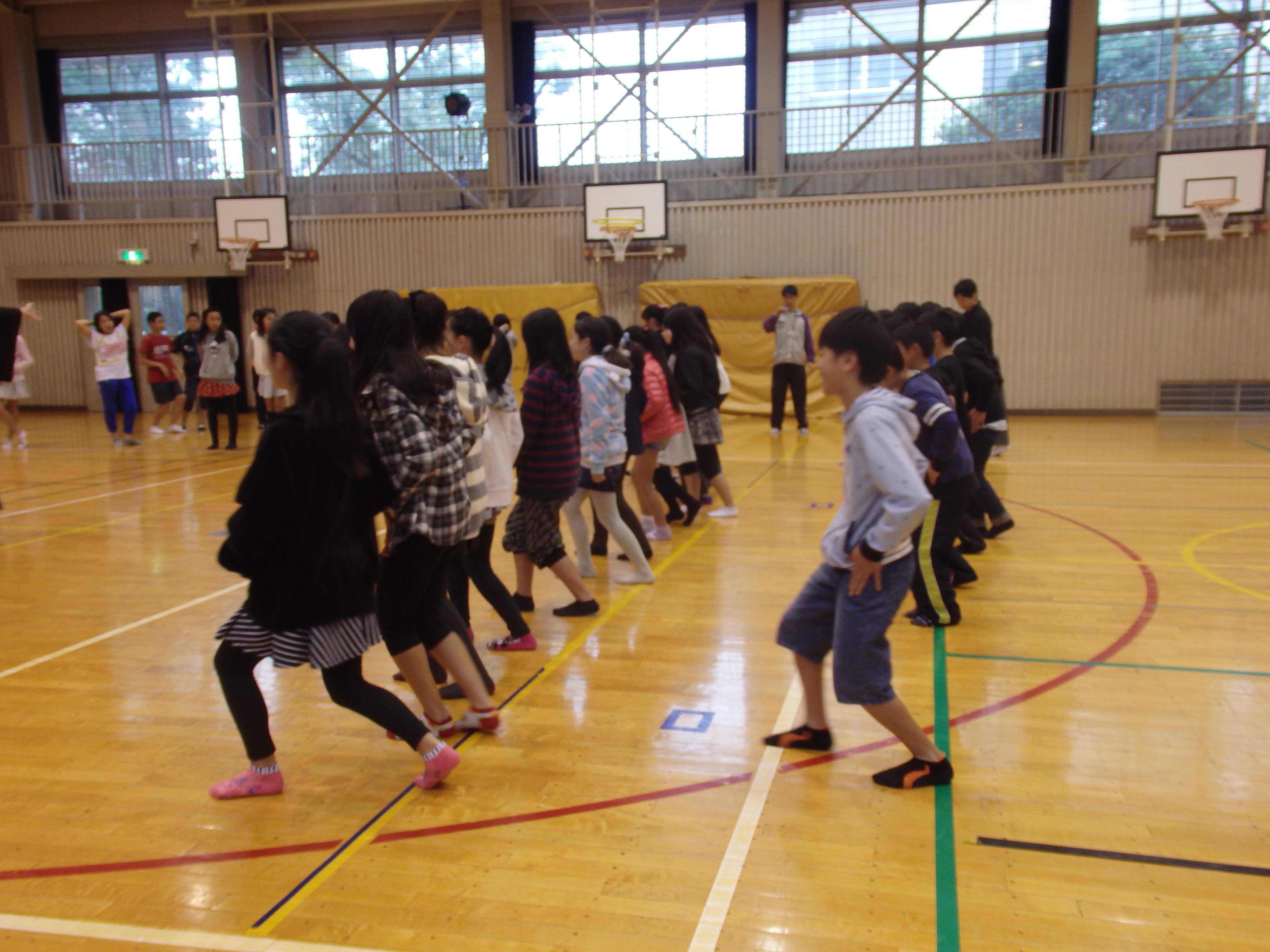 I have been doing such activities for about 7 years, and I received a very happy report from the principal of the school, which was held earlier this year. It is said that the students who received the workshop wrote about the day in their graduation textbook under the heading "Kiseki Kyogen Experience". He felt the fascination of Kyogen, cherished the culture that had been passed down for a long time, and wanted to make use of it in his own personal life.
In addition, some schools send videos of children playing the kyogen "Kakiyama Fushi", and the results of the efforts they have made over the years have been fruitful, and I am deeply impressed that all their efforts have been rewarded. ..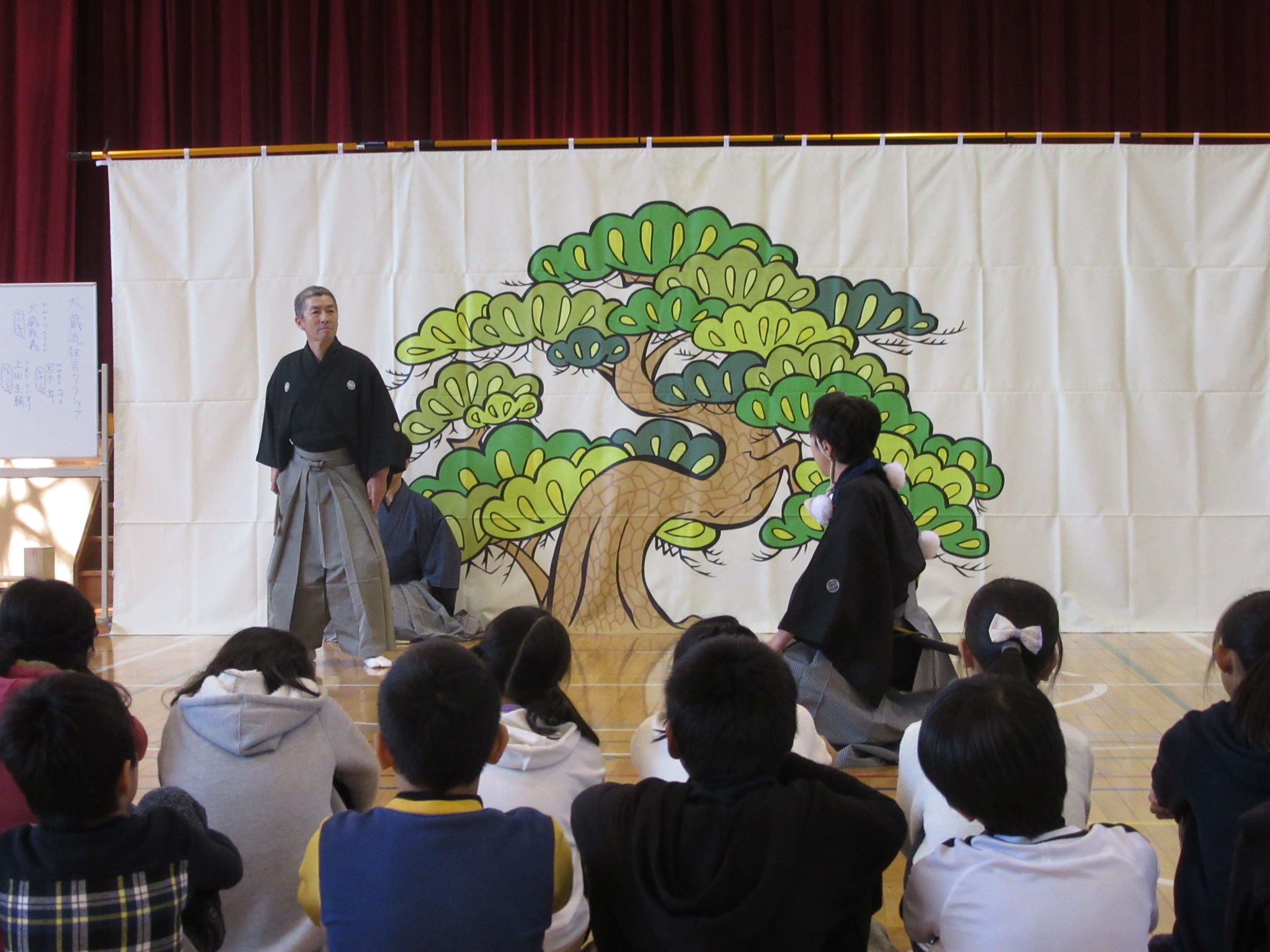 At the end of the workshop, we will talk about Professor Hirata.
It's thanks to Professor Hirata that I can enjoy the workshop. When the children grow up, I would be very happy if they could remember the time when they interacted with us and use the "something" they felt there.
I hope that the future of children is always shining.