Art and Photography
2019.12.18
What is projected is the heart and history of that person
UMI 招山由比ガ浜 
(Please note that this page was created using Google's automatic translation service and understand that because of this, its translation may not necessarily be accurate.)
Kanagawa Gallery walk
File.11 UMI Inuiyama Yuigahama
Shino Yamamoto (Gallery Watts)
This time, let's take a look at the gallery, which has been around for many years, thinking "I want to go!"
This is a gallery in Kamakura called "Gallery Shozan". Gallery Shozan has YAMA and UMI, but this time to "UMI Shozan Yuigahama". As the name implies, go down to Kamakura Station and head toward the sea. We walk for a while, but on a sunny day the cityscape feels good!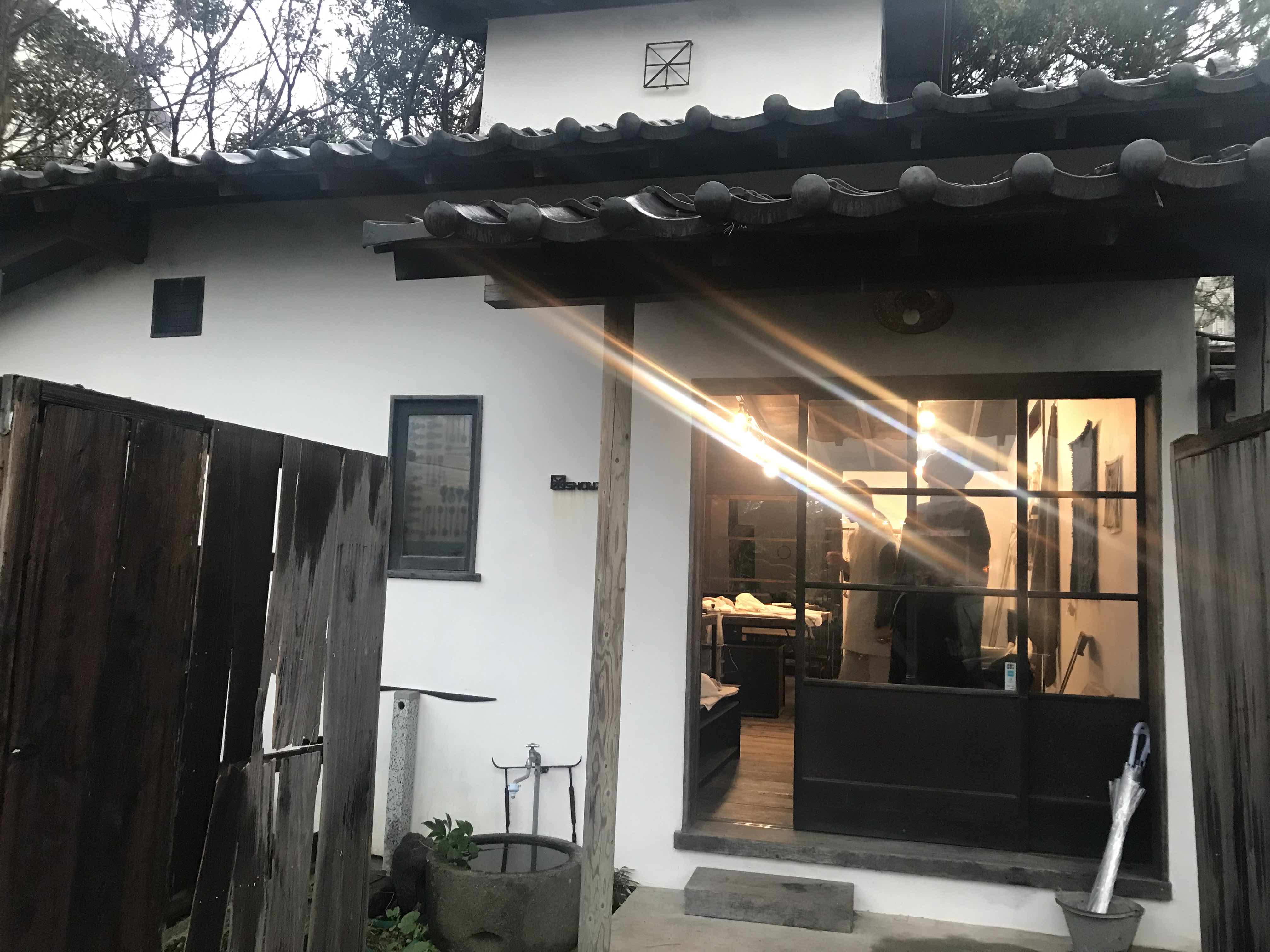 However, the day we visited was rainy, so we took a taxi.
Since I was just on a path, a local taxi driver was surprised that there was a gallery in such a place, but this is the place of Western painter Asami Kanemon (1901-1983) One corner of the atelier. It seems that it was a room for the manager.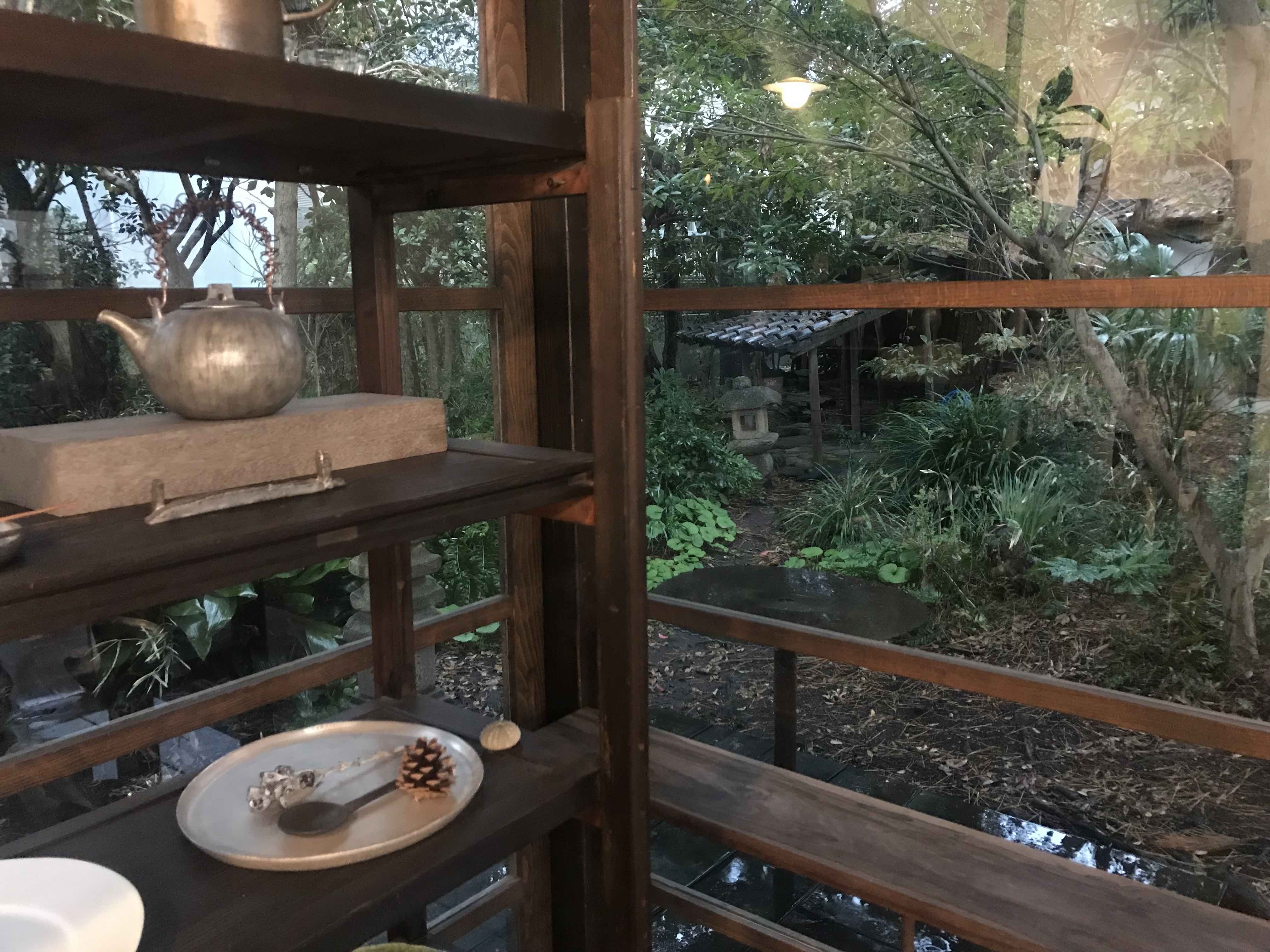 The lush green courtyard was well suited for gentle rain. The building that looks beyond the courtyard is the studio of Kanemon Asai. It seems that the house, including those collected as art supplies, is kept at that time and is sometimes open to the public.
The work of Kanemon Asai is also in the Kanagawa Prefectural Museum of Modern Art. Roses painted with thick oil paint Many people have seen the scenery reminiscent of the circus.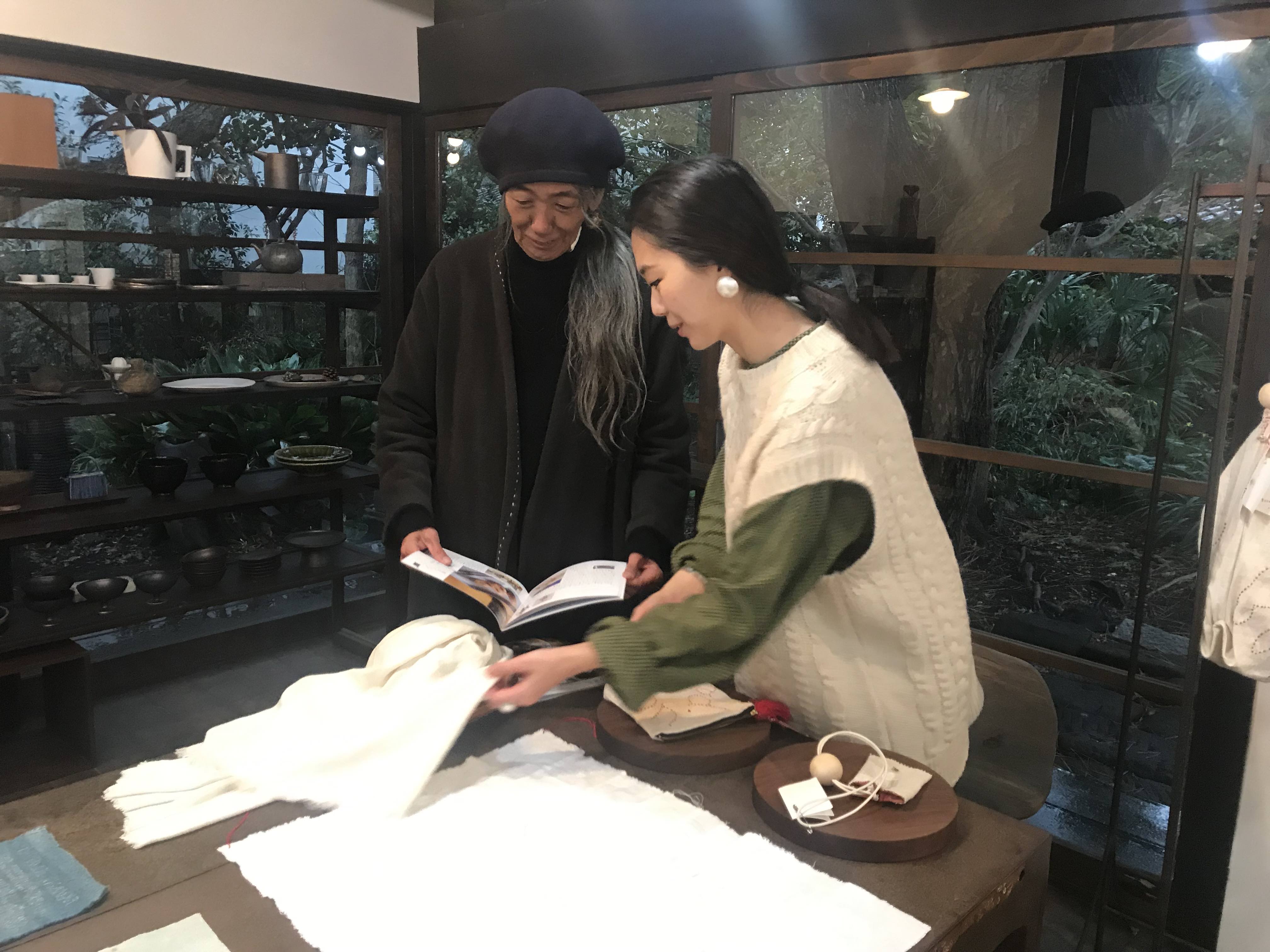 * There is no end to handicrafts with embroidery writer Hitomi Usutani (right) on display.
"Gallery Shozan introduces old tools and contemporary artists' work related to clothing, food and shelter," said owner Yasuyo Watanabe (pictured left), who has a unique atmosphere. Born in a design field at the University of the Arts, he seems to be interested in the background that creates things.
I love fabrics, especially in Central Asian fabrics such as Uzbekistan and Turkmenistan, and the collection is superb.
"The fabric shows the unique texture of the land and the unique ethnic patterns and embroidery techniques, and I find it interesting that the depth is interesting."
Is that why? It seems that there are many exhibitions of cloth artists here. At the time I visited, Hitoshi Usutani's "Poetry Exhibition" was being held.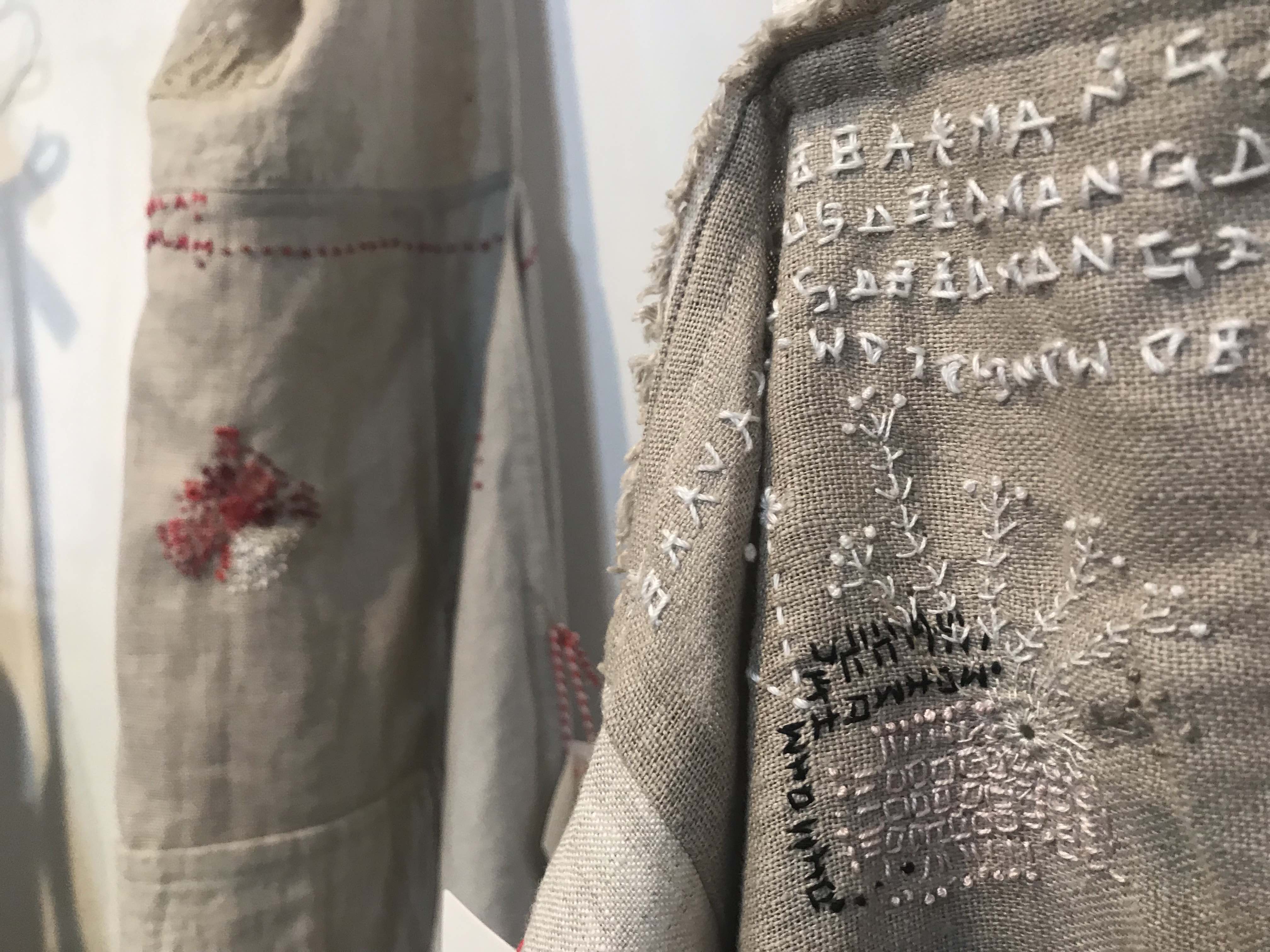 The main part of Mr. Usutani's embroidery motif is characters.
"When I saw the Hebrew Bible, I saw only a beautiful pattern and wanted to sew it!"
Hitomi, who has always liked reading and wrote lyrics himself. He is said to be more uplifting when he spells the words of Patty Smith, the queen of punks who spelled the word as a poet, and the novelist Jack Kerouac, who represents beat generation.
.jp / wp-content / uploads / 2019/12 / IMG_4067.jpg "alt =" "width =" 4032 "height =" 3024 "/>
"When I'm depressed, reading poems seems to be helping me with the words, so I can help by spelling each needle, which may indicate how it is somewhere in my heart. Maybe. "
Rather than using proper characters, I felt a rhythmic feeling and a pleasant impression by connecting them like a symbol or a little at random through Hitomi.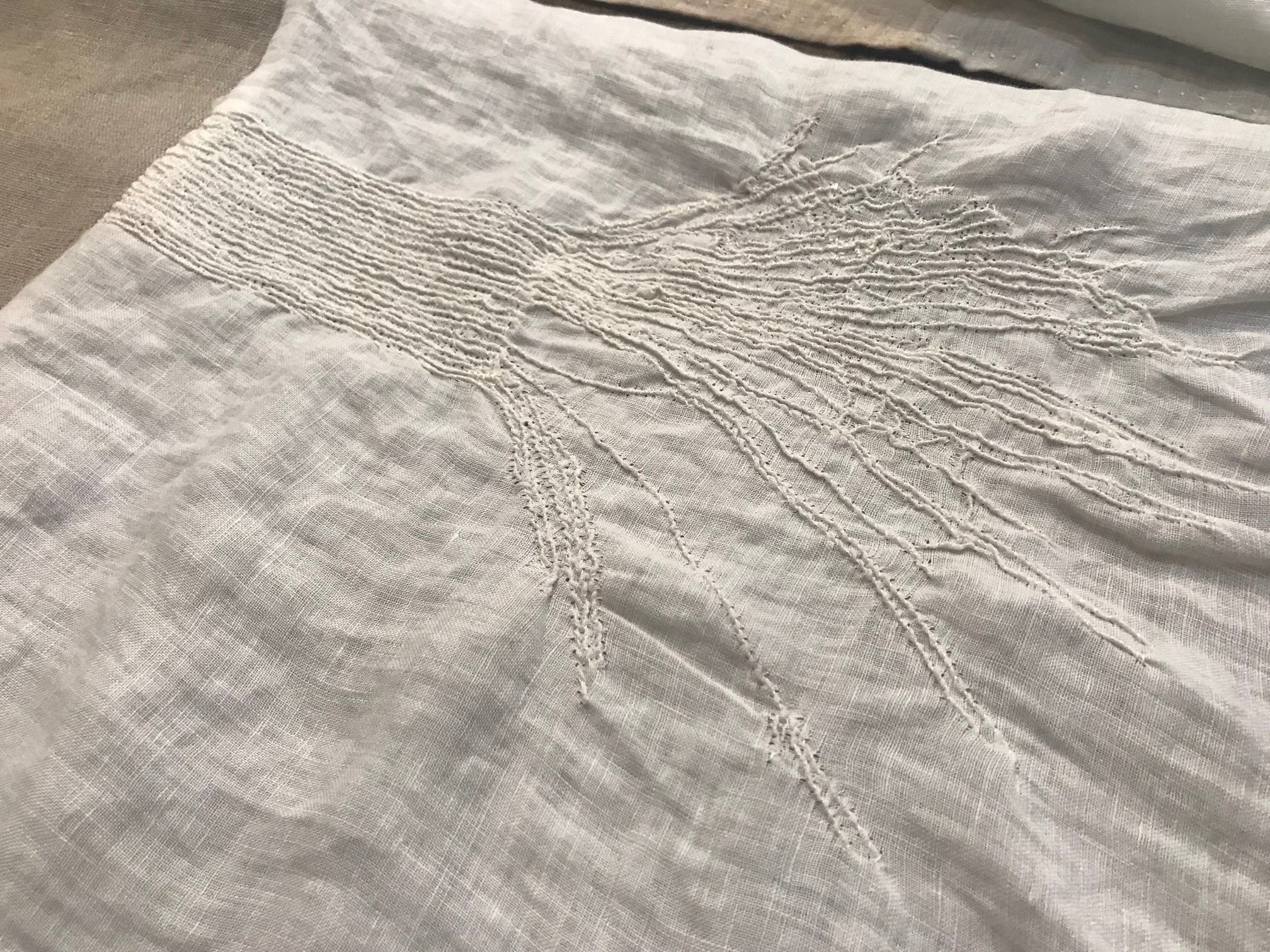 White embroidery is also attractive. In particular, the work in which the roots of a large tree were stabbed with silk thread on linen cloth seemed to be spelled out with beads, increasing the beauty.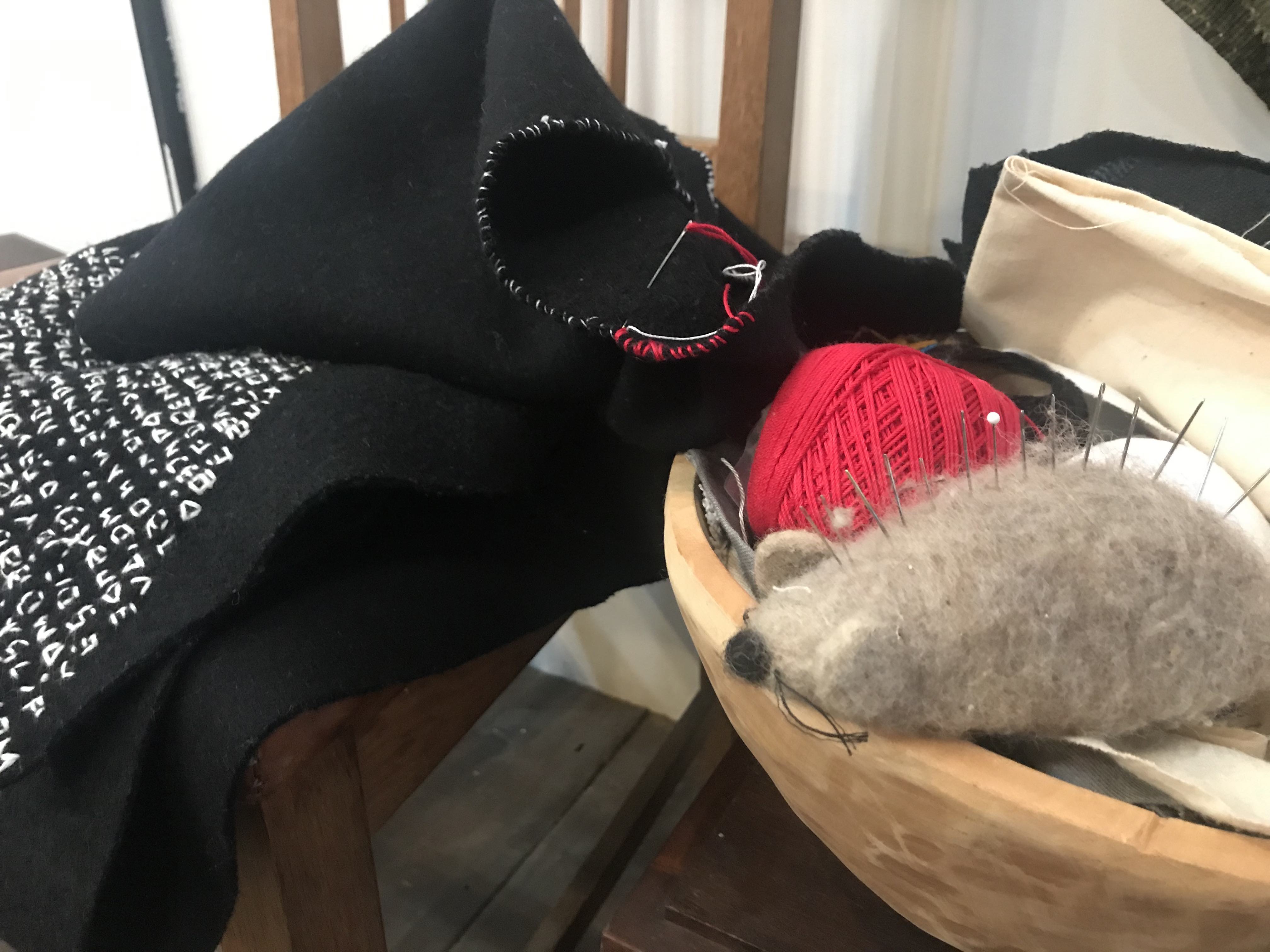 The work on the chair is still under construction. A rat stings made of felt beside it. "This rat has always been my buddy."
"What is right for me? What is living for me?"
Although I tried various handicrafts such as glass craft, weaving, dyeing, etc., Mr. Hitomi said that none of them lasted long, but since I was in elementary school, the sting that had been stinging was the longest, so `` Oh, this is it It's just to me. "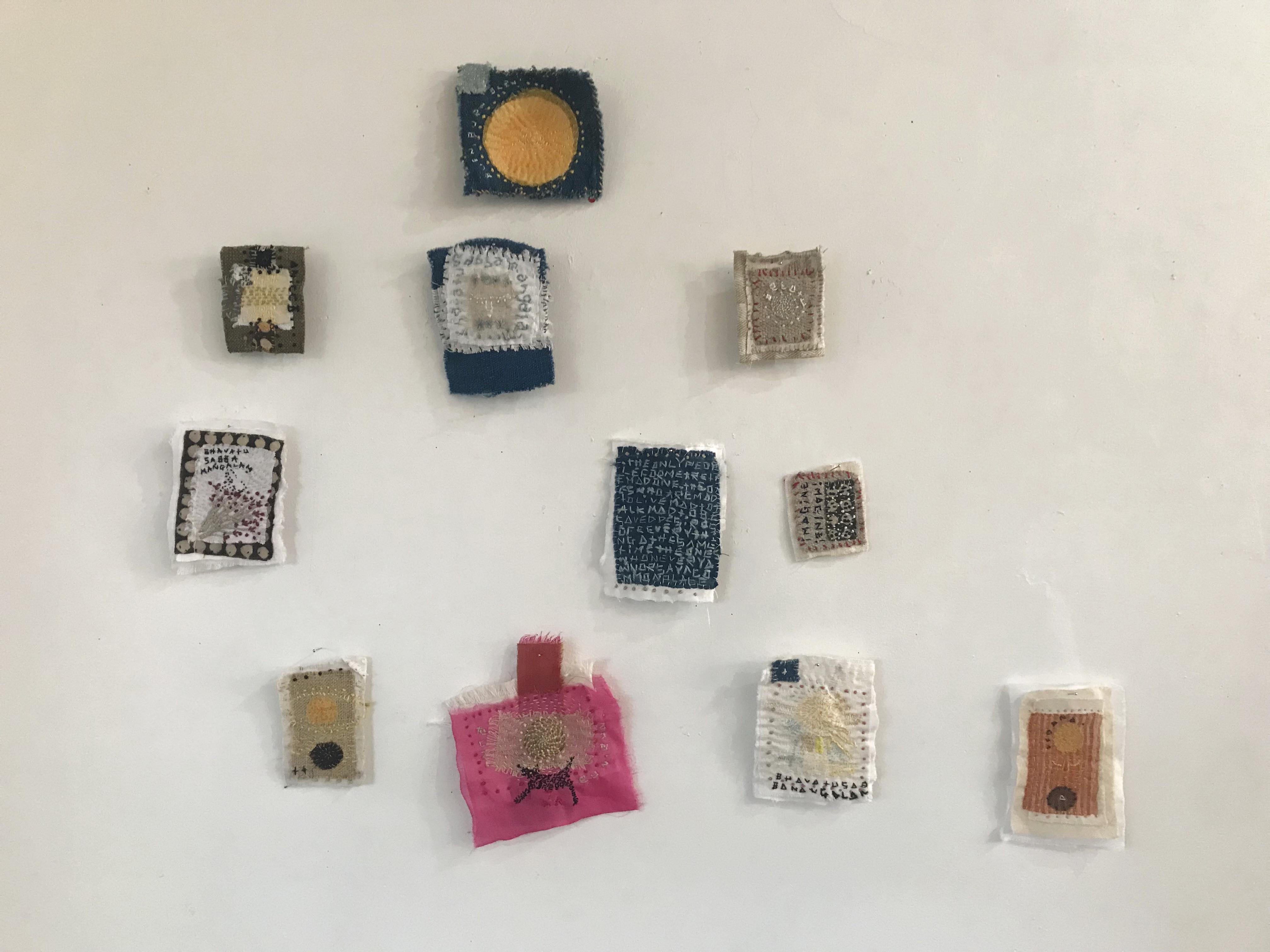 Scratching stinging on a scallopEach of the small arts that we did had a presence.
In fact, Hitomi says that she had been taken to the Gallery Shozan since being a junior high school student by her mother.
Mr. Watanabe told Hitomi, "Make what you want to make anyway."
"It might sell better in the form. But it doesn't take extra thoughts, it just keeps tingling.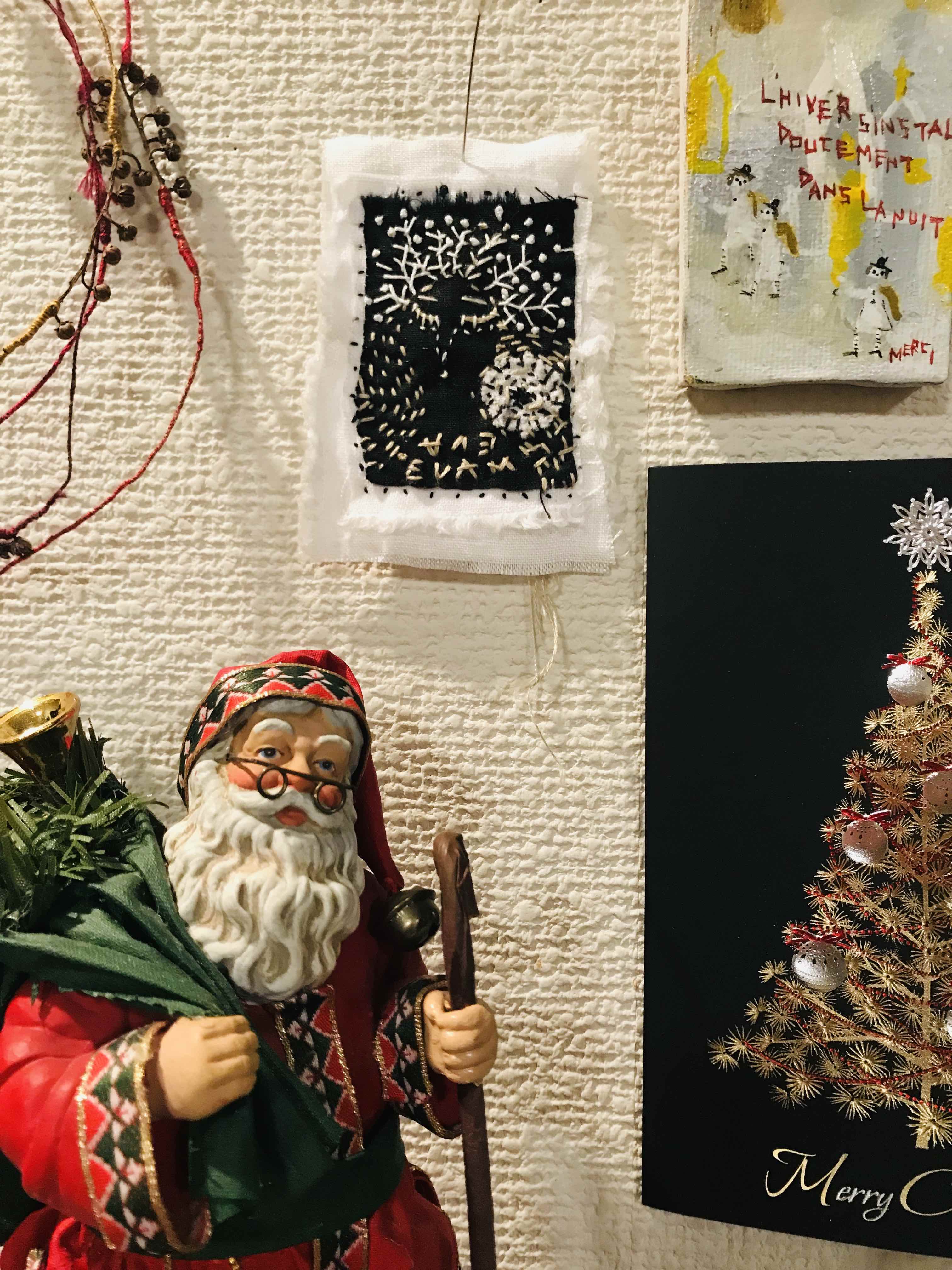 Embroidery of Hitomi who looked like a snow queen was added to this year's Christmas display.
EVAM EVA
The embroidered Sanskrit is said to be "as it is".
It's strangely my theme next year.
(Interviewed on 2019.12)
《Gallery information》
UMI Inuiyama Yuigahama
4-3-14 Yuigahama, Kamakura
TEL: 0467-55-5999
Opening hours: 11: 00-17: 00 Closed on Mondays and Tuesdays (with irregular holidays)
https://www.shouzan.org/
"access"
▶ ︎About 15 minutes on foot from JR Kamakura Station
A gallery using a corner of the atelier of Western painter Kanemon Asai (1901-1983).
"I think the best thing you can see for your hands is natural light."
Address

4-3-14 Yuigahama, Kamakura City, Kanagawa Prefecture

TEL

0467-55-5999

Business Hour

11: 00-17: 00 Closed on Mondays and Tuesdays (with irregular holidays)
Map