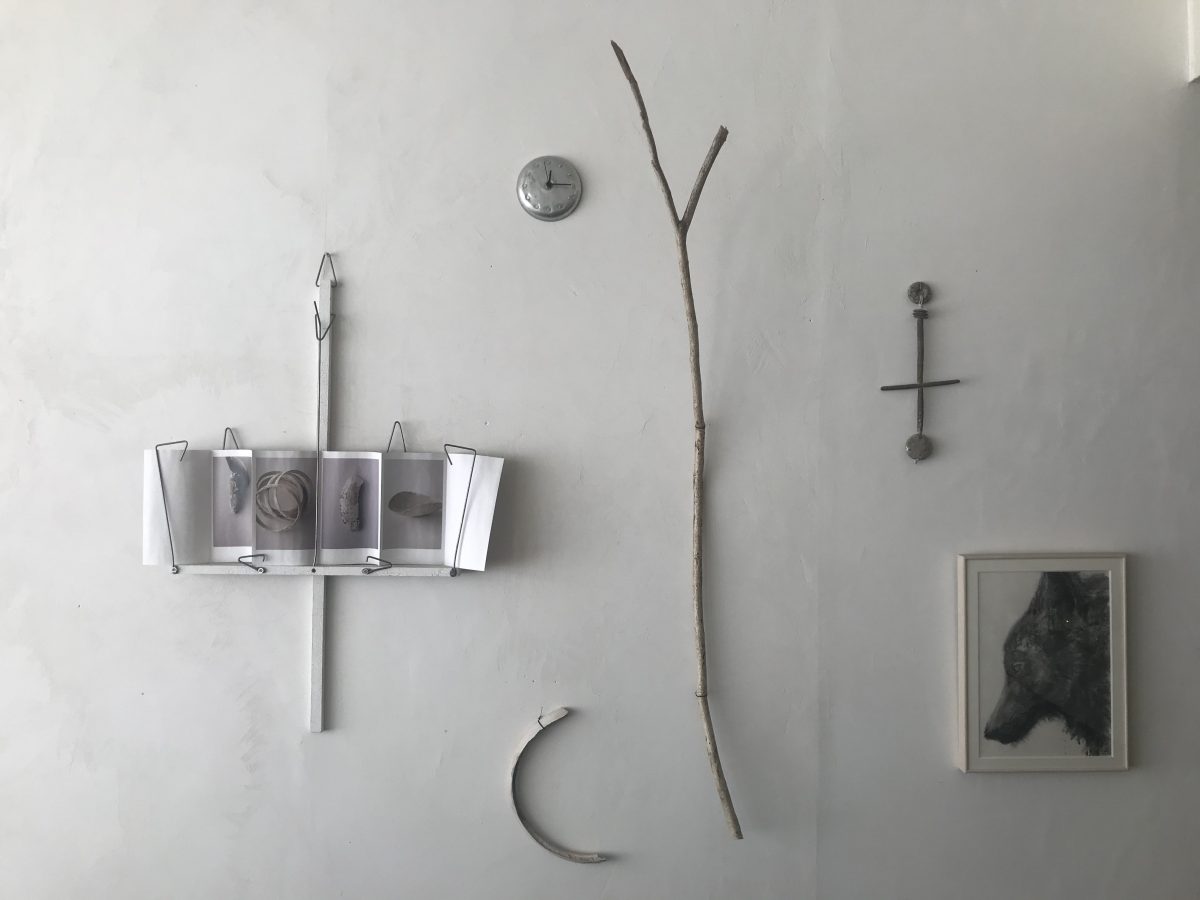 Kanagawa Gallery Stroll
File.12 10watts field &gallery
Shino Yamamoto (Galerie Watts)
"What is art?" "Art is difficult"...I often hear these words. At Galerie Watts, where I work, we view art as something that ``works on each individual's sensibilities, allowing them to broaden their horizons, think deeply about things, and foster spiritual richness.'' Therefore, I believe that there are elements of art not only in so-called paintings and sculptures, but also in things related to food, clothing, and shelter, and daily life.
"10watts field & gallery" is filled with the essence of "life x art". Whether it's the location or the old building, it's a hidden gallery that makes you think, "Huh? Here?"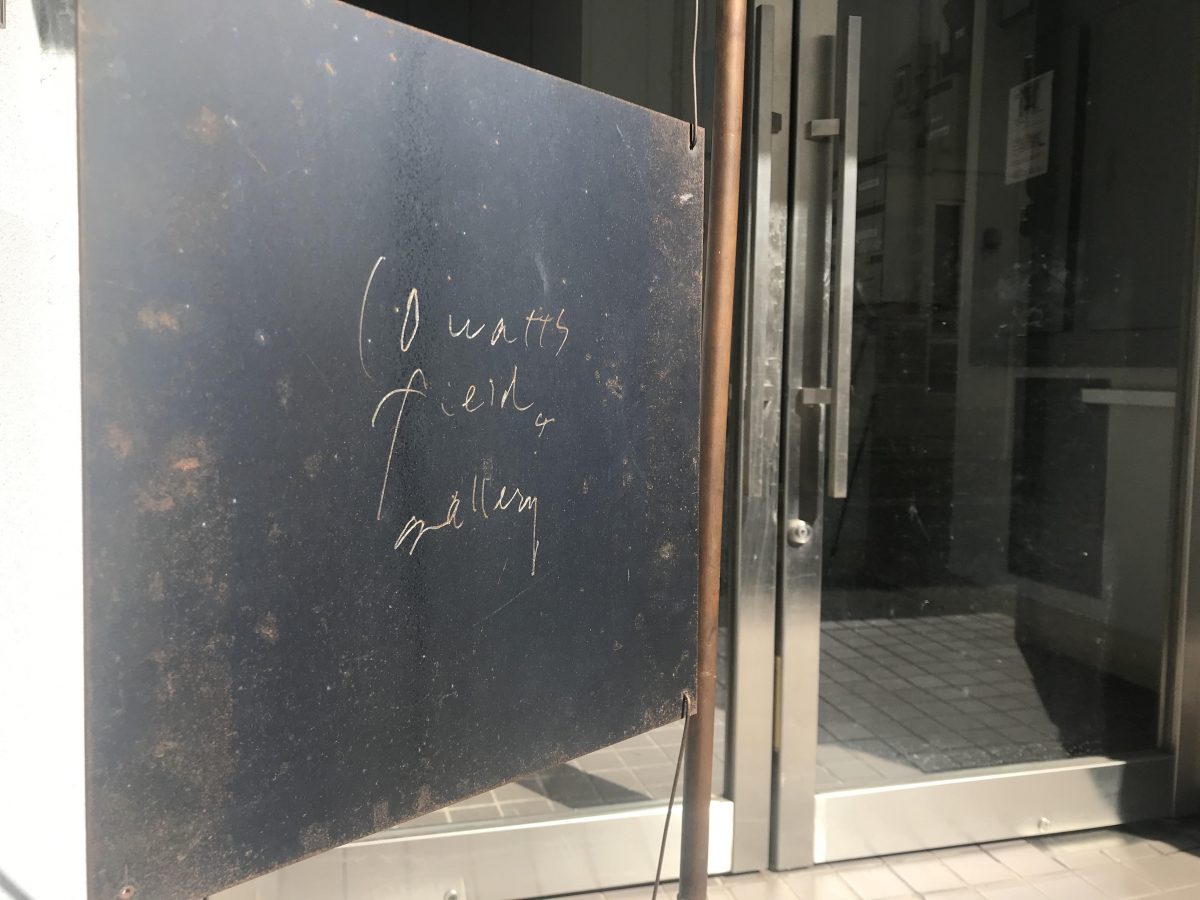 Once you find a small iron sign sitting quietly in front of the entrance of an old building, go up to the third floor. There is no elevator. The entrance is a black door with a small handle, making me hesitate for a moment as to whether I can open it (lol).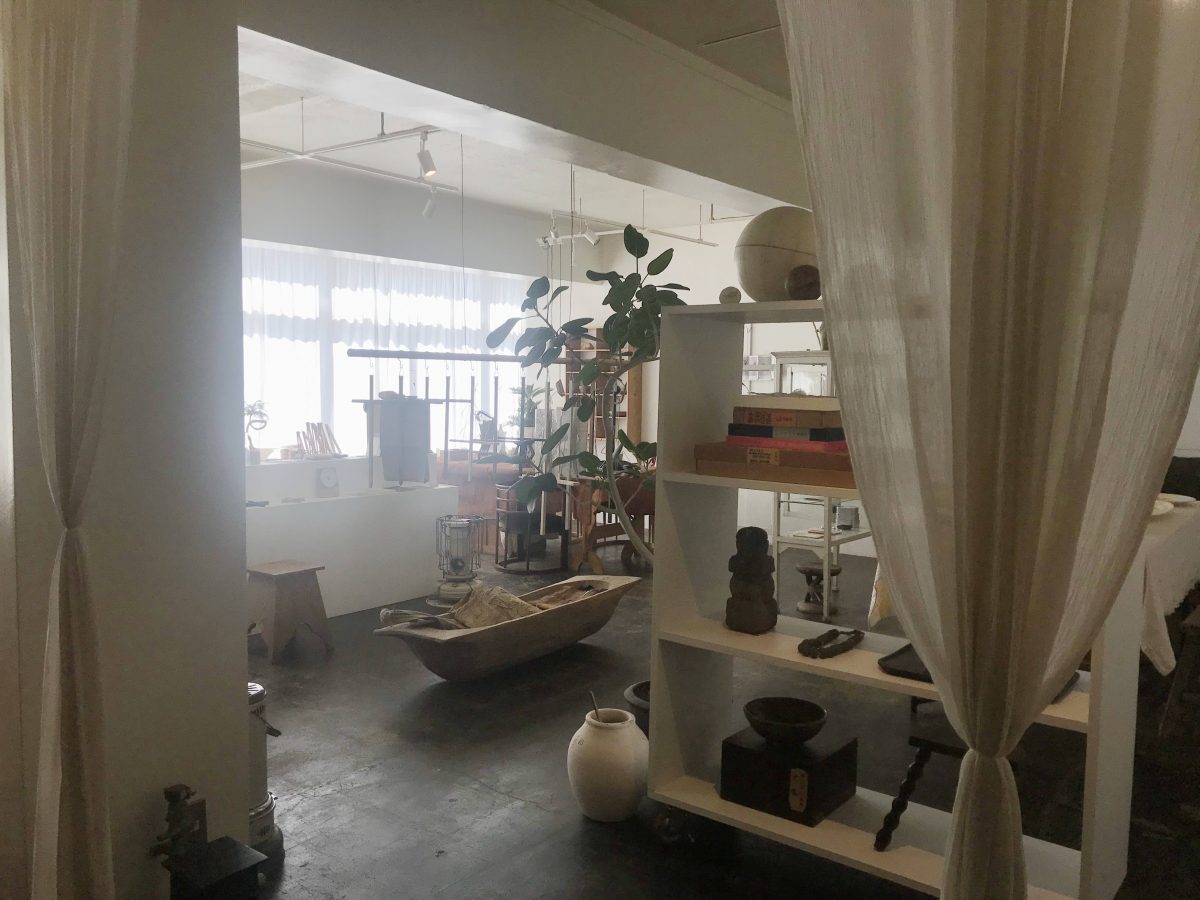 When you muster up the courage to open the door, you'll be greeted by a pleasant space that will instantly make you think, "I'm glad I came!"
The items on display are from different eras, countries, and tastes. But it definitely makes me excited, thinking, ``There's a shopkeeper's yardstick here.''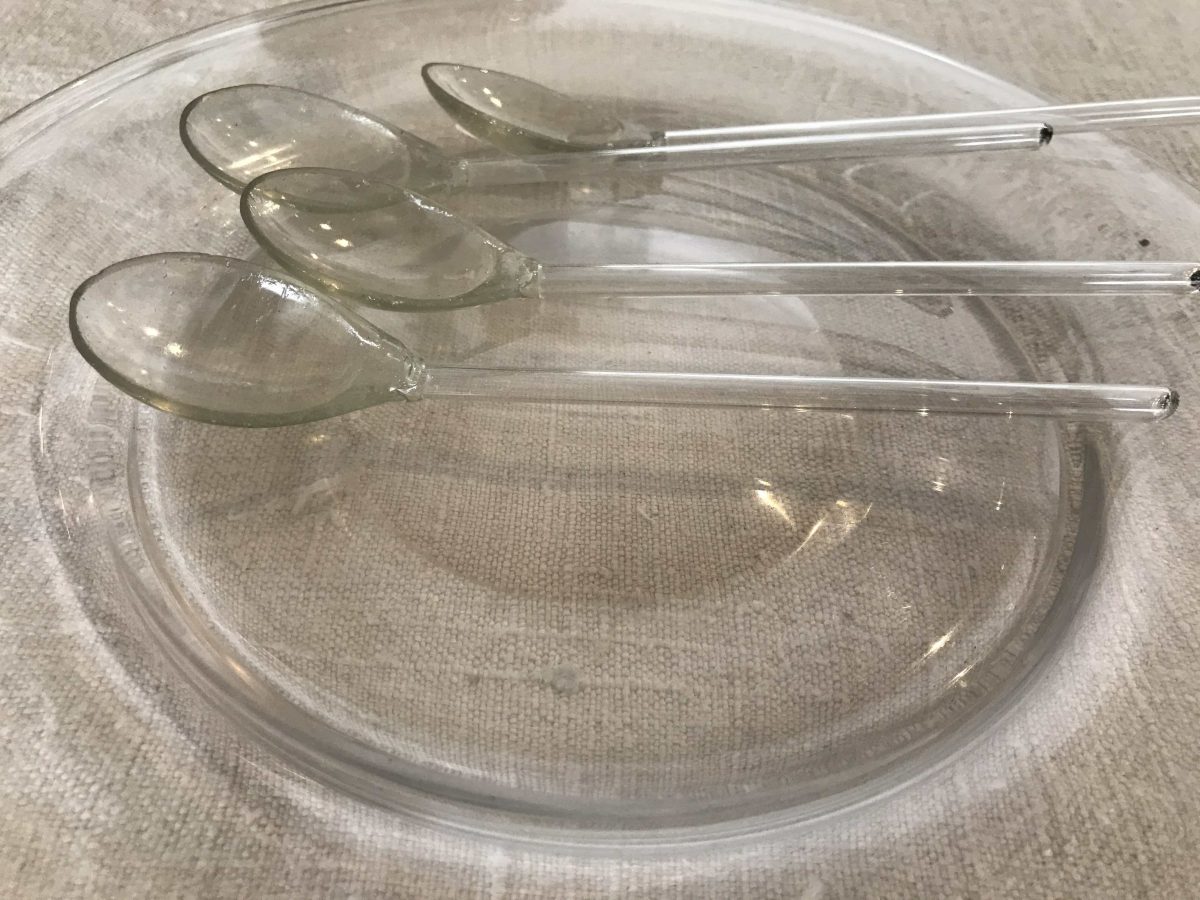 I was strangely drawn to this old French blown glass spoon. Even though he's innocent, he's somehow charming.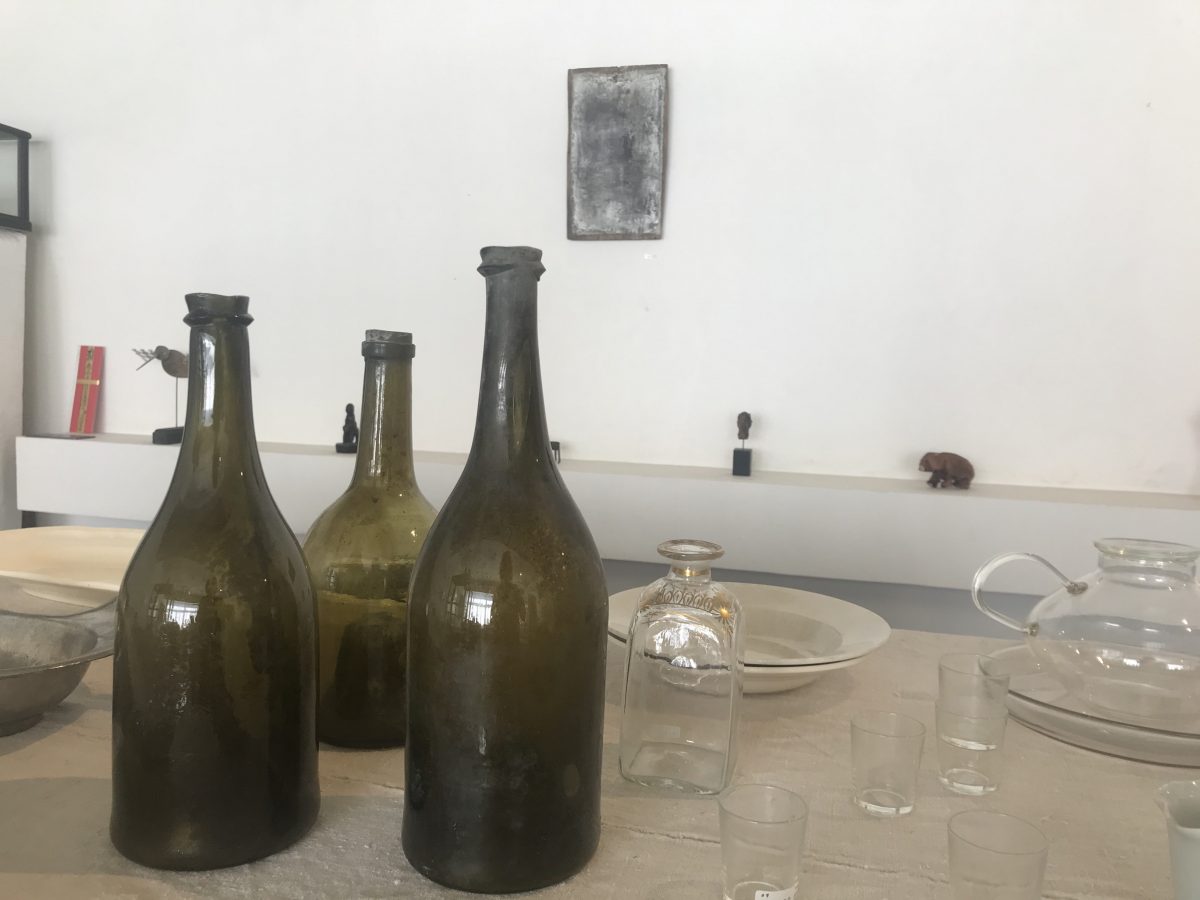 While looking at the table decorated with the charm of old things such as glass, white porcelain, and pewter, I suddenly glanced at the wall and noticed something that caught my attention.
When I approached it to see if it had been excavated somewhere in Europe, I realized that it was the work of Chiyo Takasato, whom I had previously covered for Magcal.
*Editor's note: See here!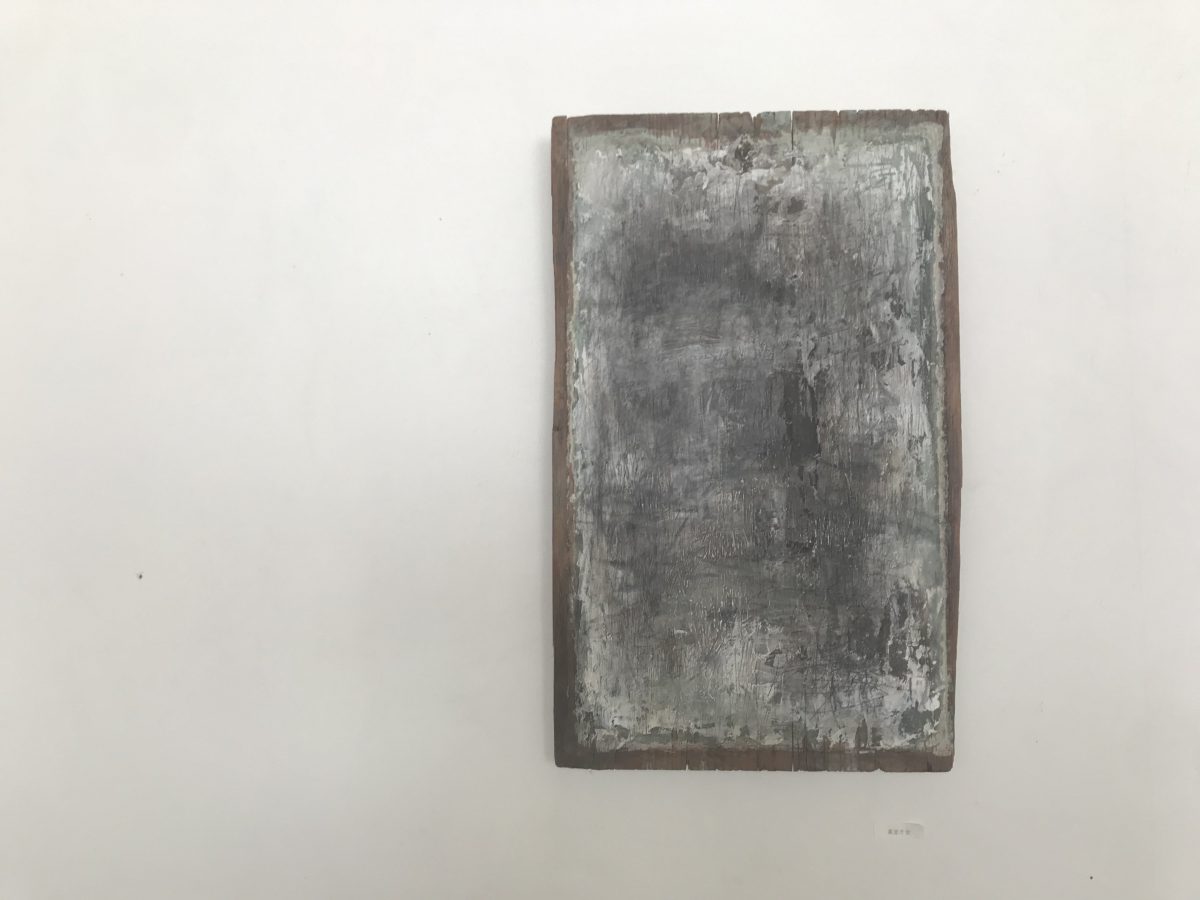 Impressions may vary depending on the person, but while it has an ennui atmosphere, if you look at it closely, you can see a lovely beauty and feel poetry... That's why I like Takasato's work. Relieved.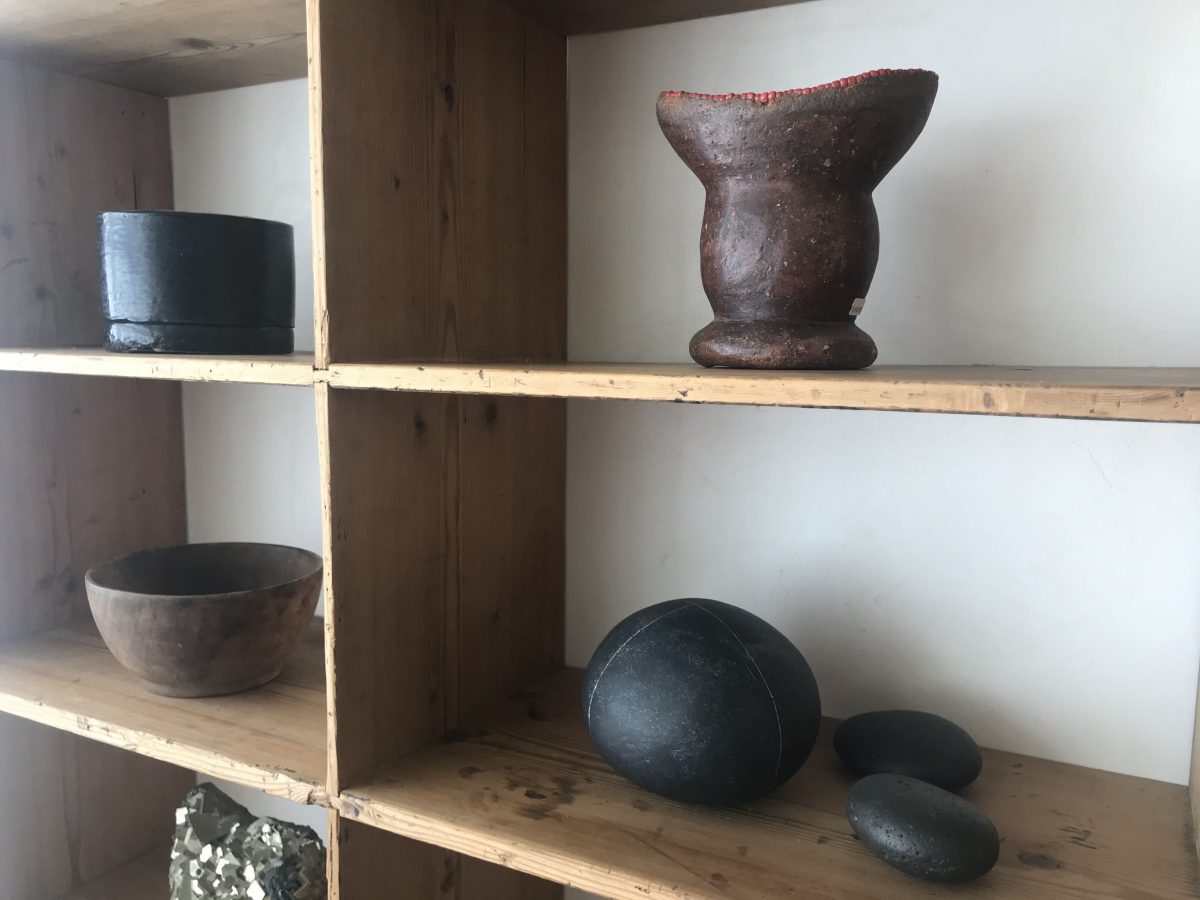 Among the shelves lined with Asian antiques, a large black stone-like ceramic piece (which makes a rattling sound when shaken) is the work of a contemporary artist. Also included is a black stone that the shop owner said he picked up from the river. The owner's sensibility shines through in how he is able to arrange such arrangements so effortlessly, and it becomes even more interesting.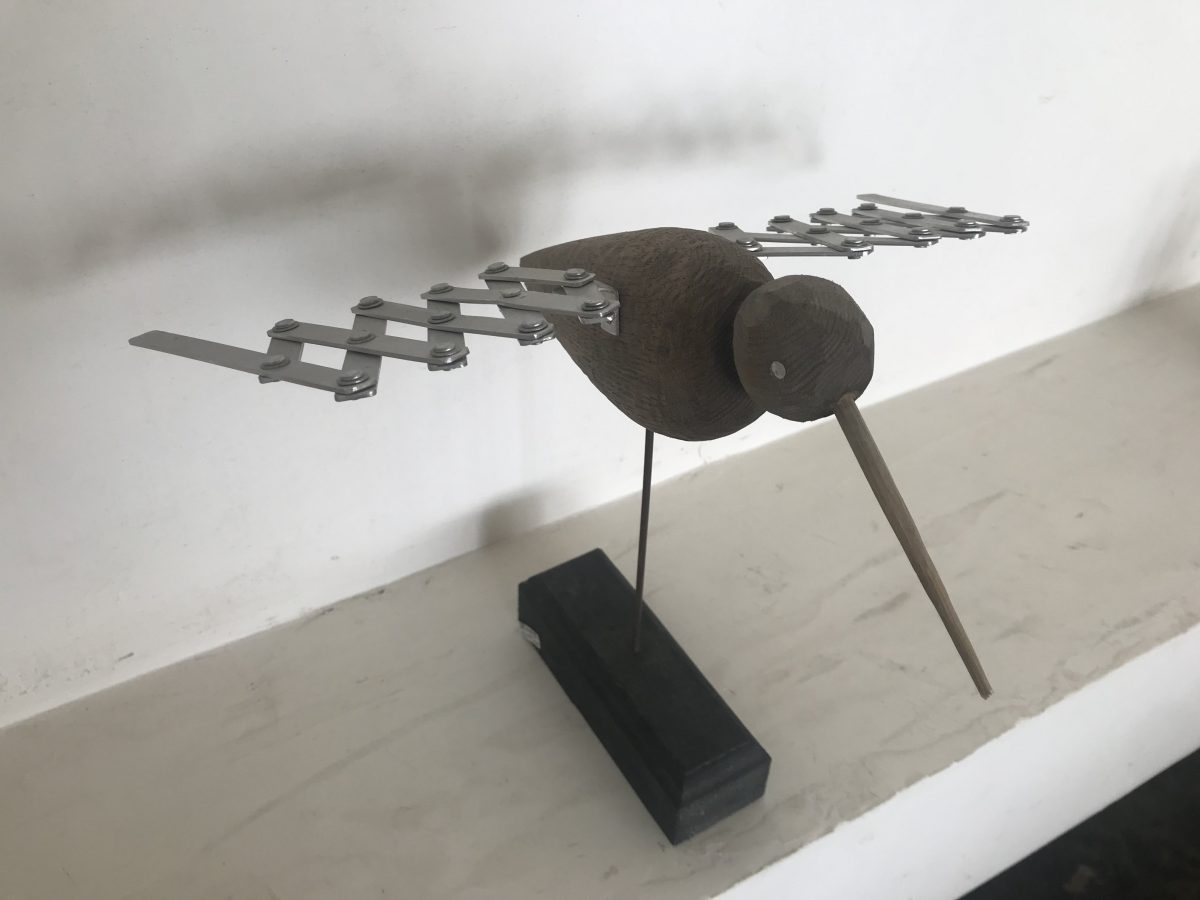 There was a unique bird carving. When I asked about it, it was the work of the shop owner, Takeshi Awaya.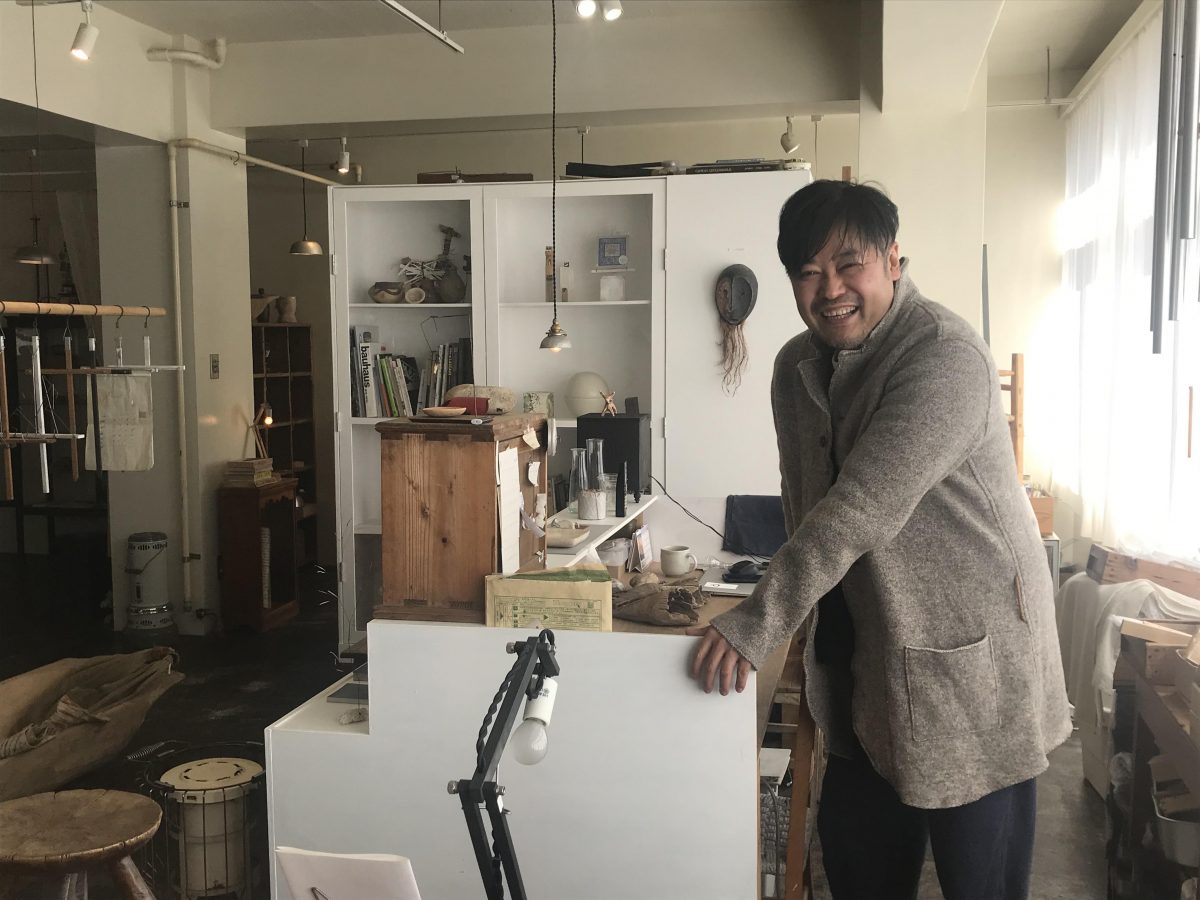 Awaya is also active as a writer under the name "chikuni". "Chikuni" means "tree" in the Ainu language, and the name was chosen from the idea of an activity that takes root firmly in the ground, grows into a large tree, blooms, and bears fruit (works).
Mr. Awaya used to work for a company and design commercial interiors, but about 10 years ago he opened his own shop and began designing interior items such as lighting and tables made from old wood and iron. Now I can make .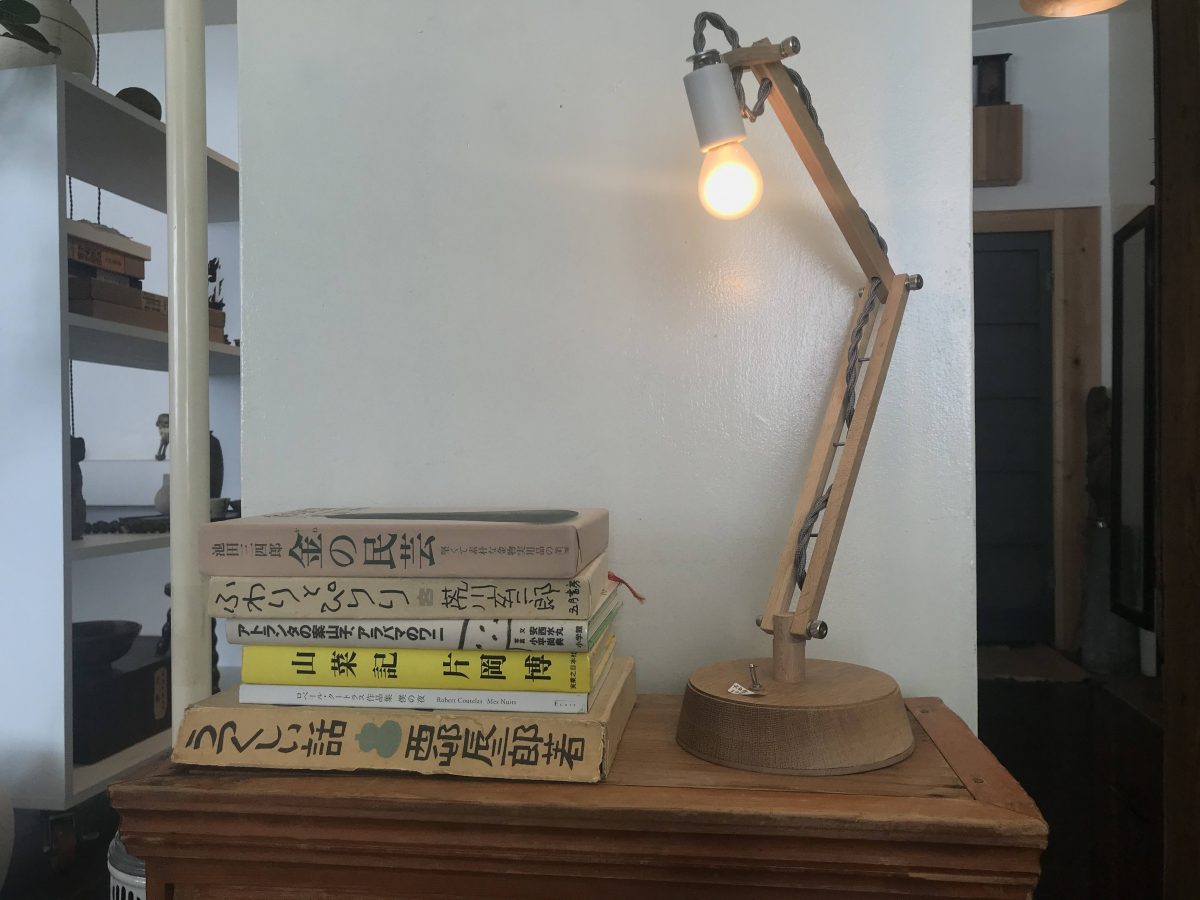 Chikuni standard lighting. Most light bulbs use 10W. In fact, the store name "10watts" is related to this. I feel a sense of familiarity with the sound of watts (lol).
``Right after the March 11th earthquake, there was a rolling blackout in the Yokohama area where I live.When I saw the sparse lights and the scenery, I realized, ``It's been way too bright up until now.''It was dark, but calm. I realized the beauty of 10W, and thought that even if it wasn't 10W, everyone could contribute to environmental energy conservation by lowering the wattage of light bulbs.''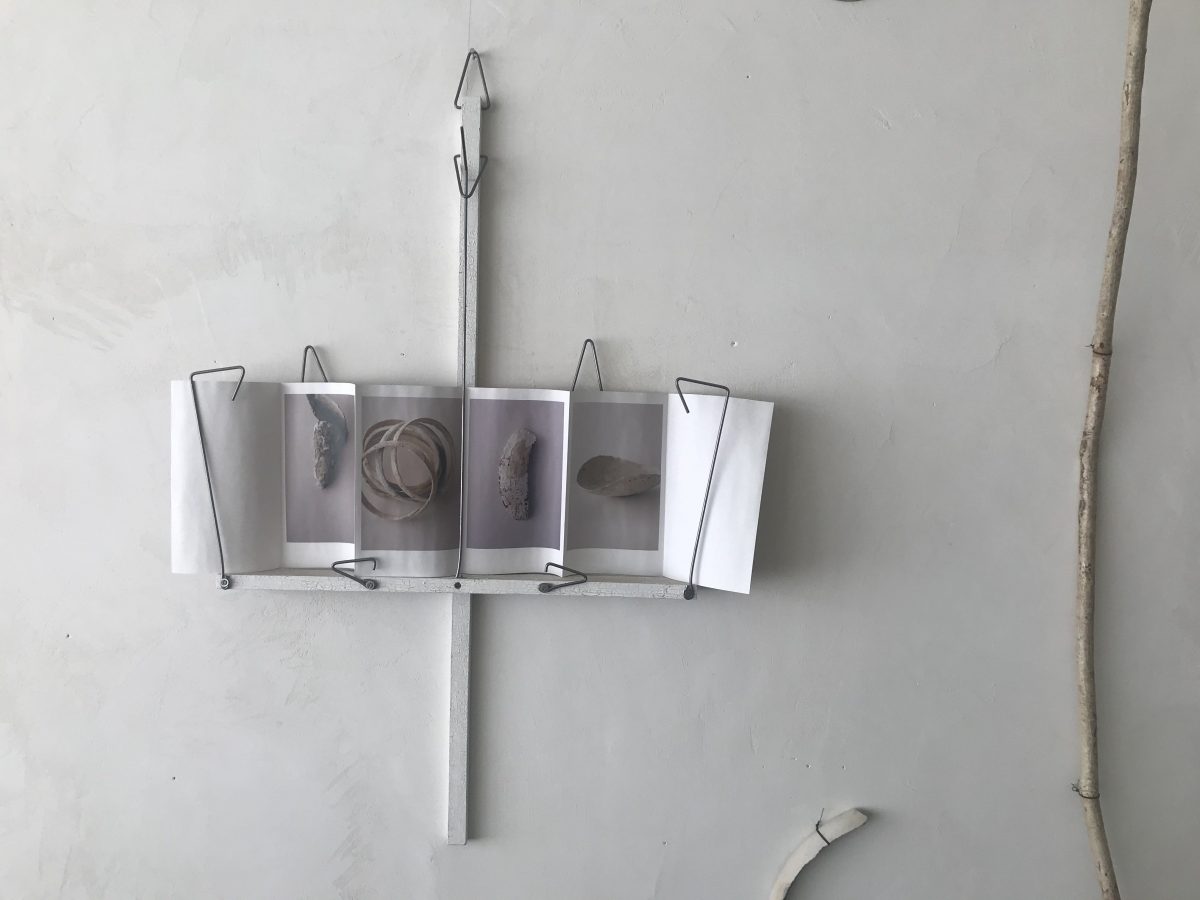 Things like 10W that emit beauty even if they are small. After opening her own shop, Awaya began to see more of what she wanted to cherish.
"I think I originally learned this while working in the interior design field, but I like things that are practical in everyday life and beautiful on their own."
At first glance, it looks like a music stand, but this is also a symbol of chikuni, and the idea of being able to display books like art is very nice.
The speakers are also adorable. It looks like even a dwarf could live there. By opening and closing the small door, the spread of the sound changes. Sound quality also varies depending on the quality of the wood.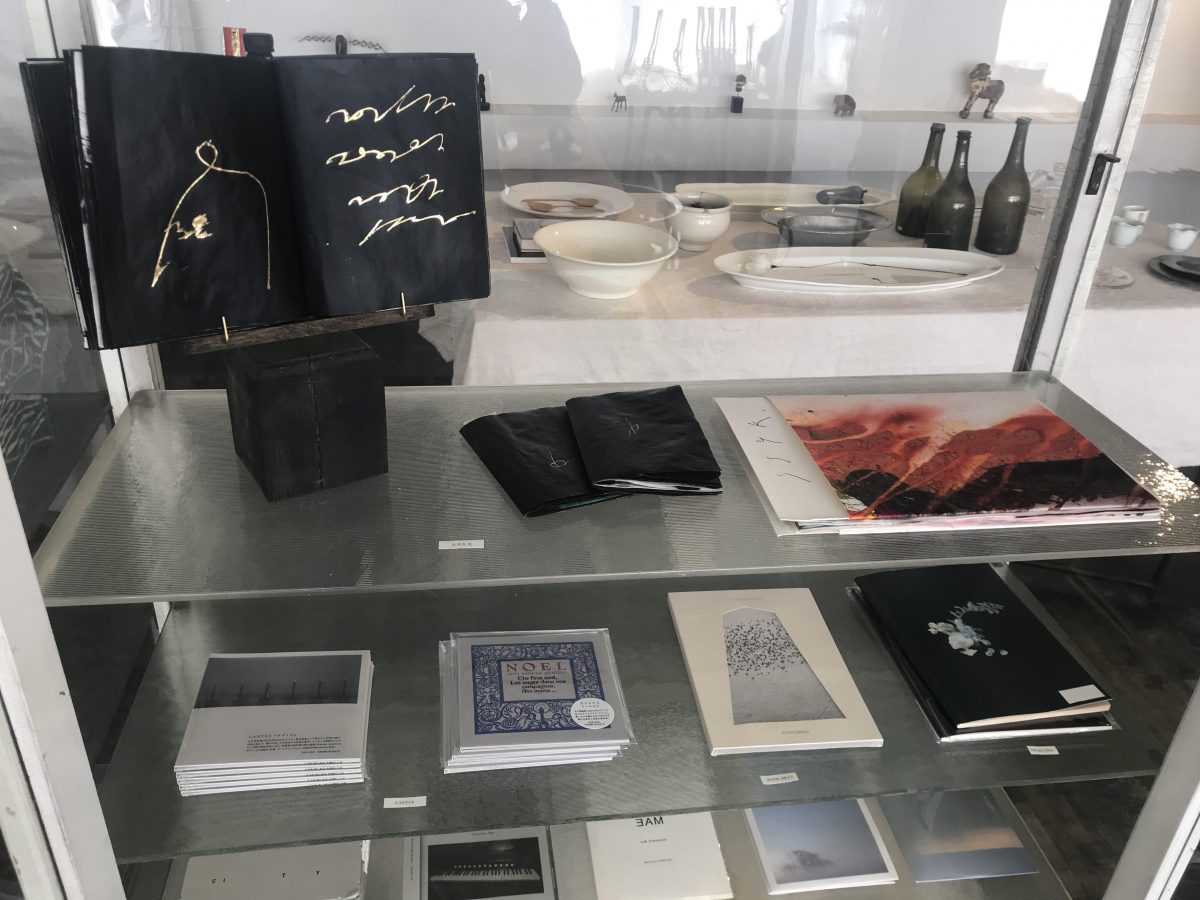 There were also music CDs in the store.
"I have been involved in the construction of live spaces for musicians such as Haruka Nakamura, Ichiko Aoba, and Teru Uchida."
The first time Awaya decided to make lighting for someone was the 2012 "Haruka Nakamura & Aoba Ichiko Ryusei" live performance.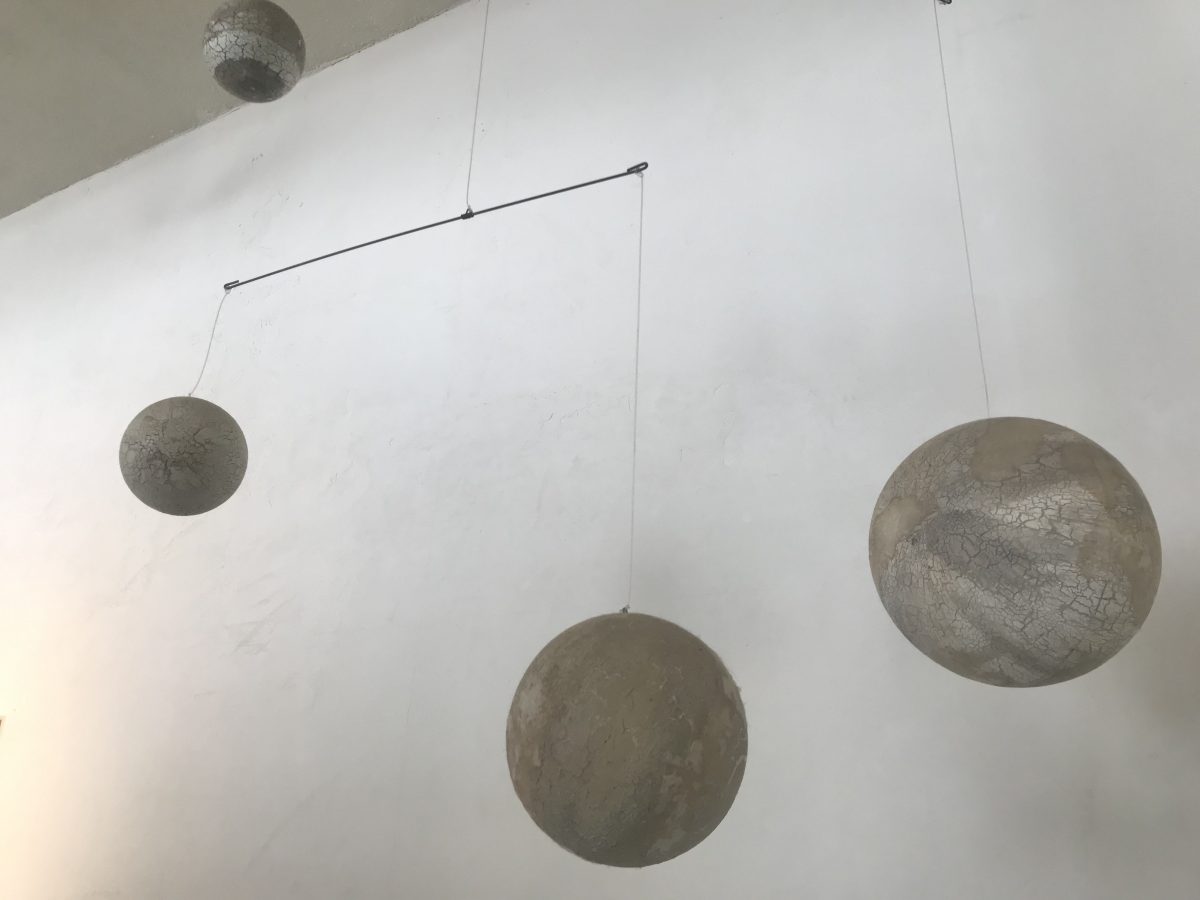 This spherical mobile created by Chikuni was said to be a favorite of Ichiko Aoba and often appeared at her live performances.
A while ago, when I pitched a project to several artists on the theme of "sphere," Mr. Awaya went beyond the idea of a sphere and came up with a variety of works, such as looking at a round plate from directly above and pretending it was a sphere. It seems that it has come out. It was really interesting to see how different people perceive things differently, so they are planning a ``Sphere Sphere'' exhibition next May. I'm looking forward to it.
10watts field & gallery only displays items that touch Awaya's antennae, such as the taste of materials, forms, and traces of human hands, regardless of whether they are from East or West, regardless of tradition or modernity.
Objects and everyday tools all work together to create a comfortable atmosphere.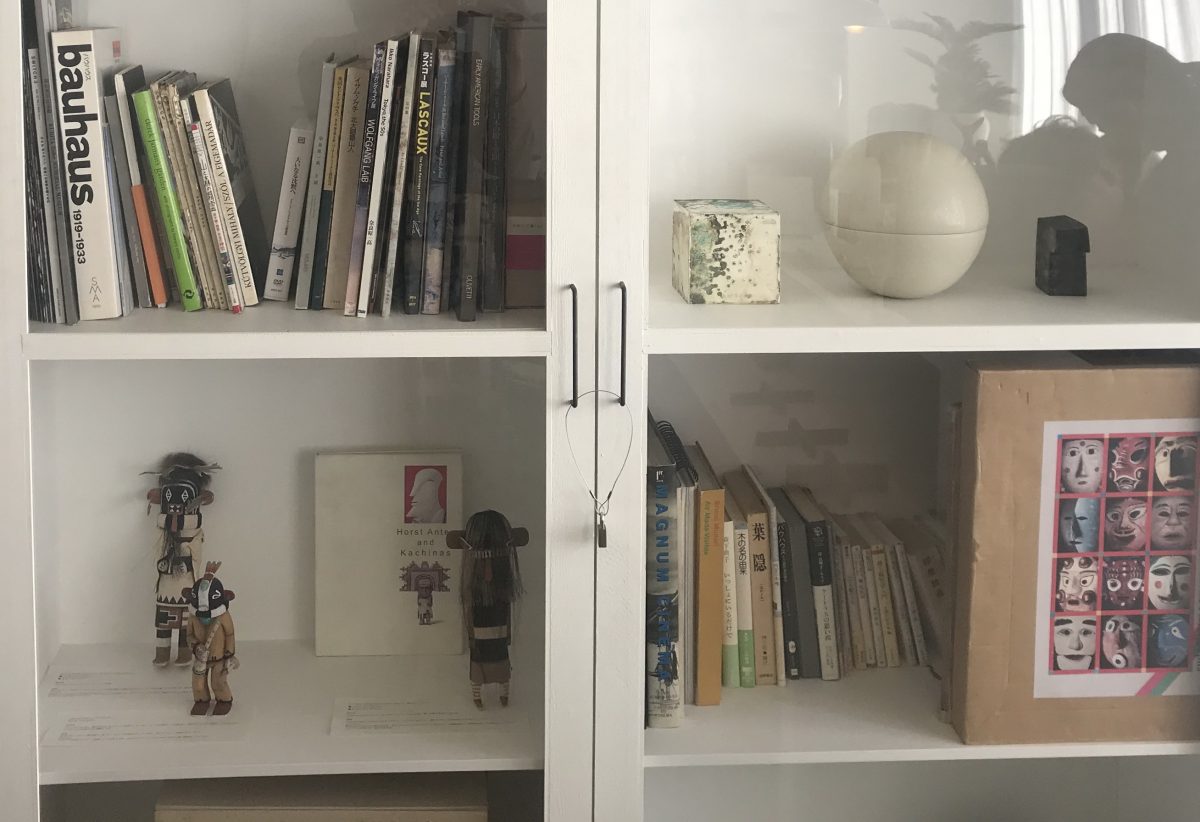 First, try decorating and using things that make you excited. Then, try to dig deeper into your own feelings as to why you are drawn to this. I think art becomes more familiar when you grasp the feeling that resonates with your heart, rather than just understanding it with your head.
Because we live in a world where there are no correct answers, it is possible to use your own measuring stick.
If you visit 10watts field & gallery, you will find lots of hints.
(2020.2 interview)
《Gallery information》
10watts field & gallery
Sanpei Building 301, 3-8-7 Ogimachi, Naka-ku, Yokohama, Kanagawa Prefecture
TEL: 045-273-1944
Opening hours: 13:00-17:00 Weekly Thursdays, Fridays, and Saturdays only
Parking: None
When permanently installed, antiques and artist works will be displayed and sold.
Special exhibitions are held several times a year
May "Continue Sphere" Exhibition
https://www.chiku-ni.com/
"access"
▶︎About 7 minutes walk from JR Kannai Station