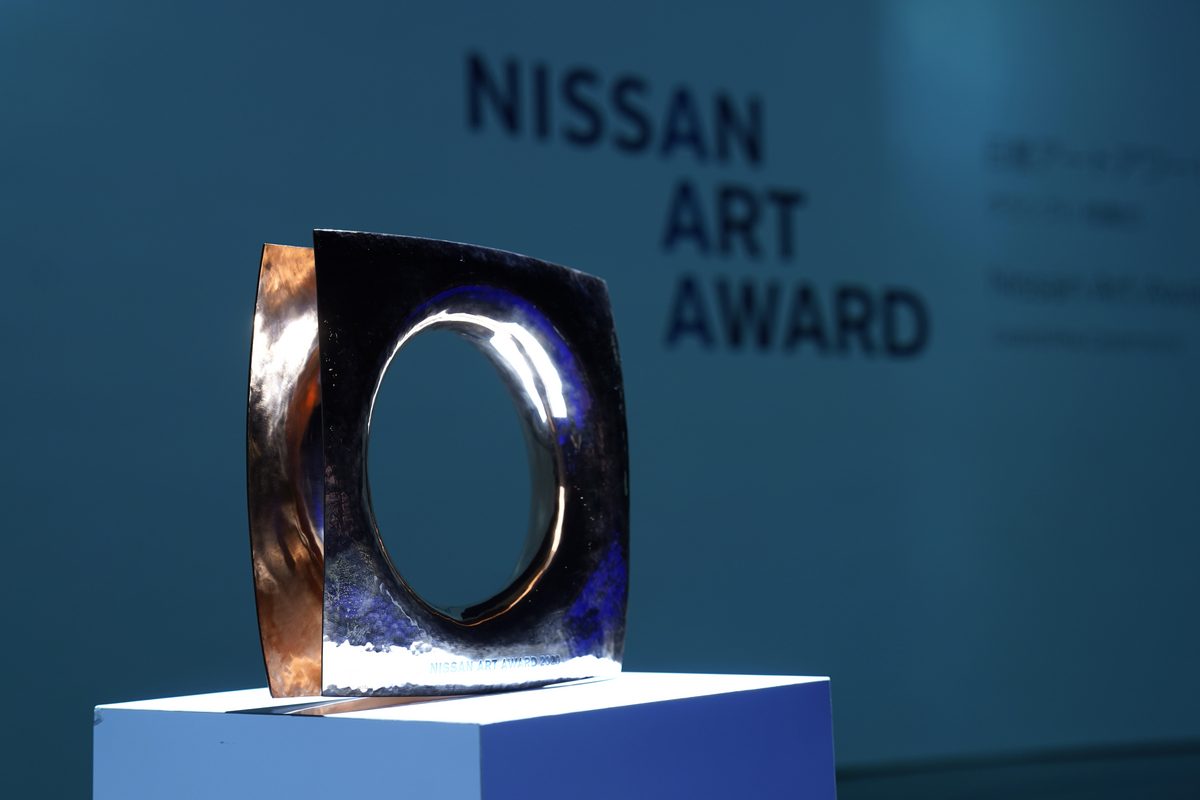 Bringing Japanese talent to the world! Nissan Art Award 2020 Grand Prix decided!
(TOP image) Nissan Art Award 2020 trophy. Designed by product designer Keita Suzuki, produced in collaboration with the Kyoto workshop "Kaikado" that has been in operation since the 8th year of the Meiji era.
The "Nissan Art Award" was launched with the aim of supporting outstanding Japanese artists in contemporary art and helping the development of Japanese culture for the next generation. This year, the fourth year, was held at the same time as the Yokohama Triennale.
The first screening will be held in May 2019, and 5 artists will be selected as finalists from 28 groups of candidates recommended by curators and researchers. The Grand Prix will be decided on Wednesday, August 26th!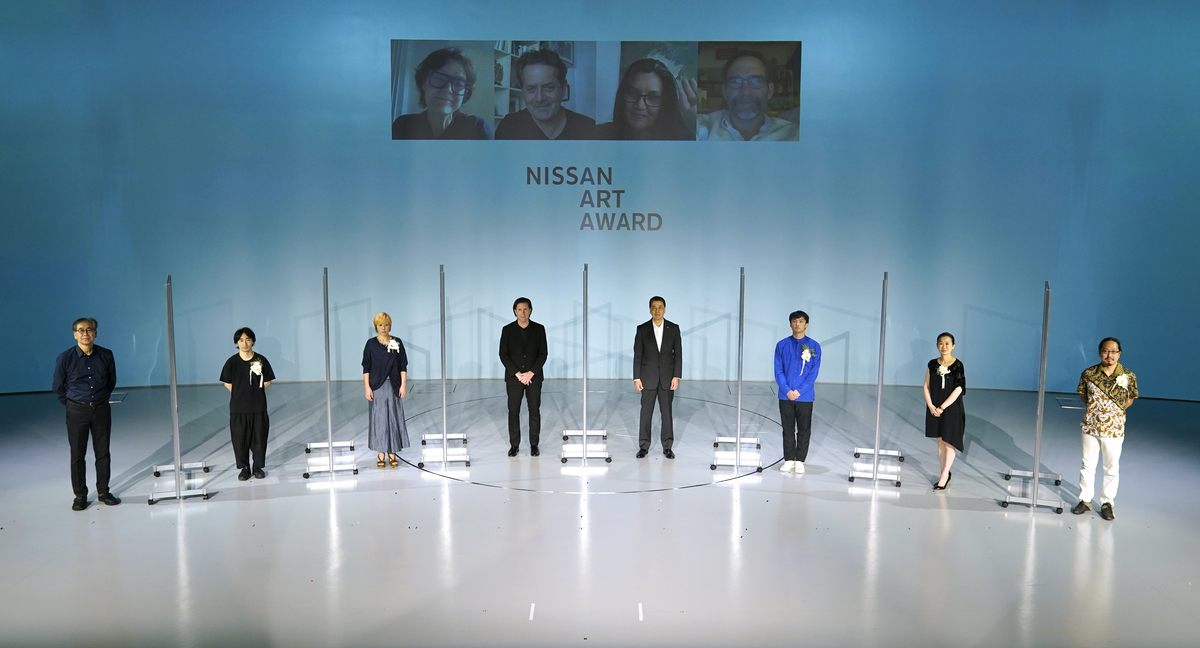 The winner of the Grand Prix was Mr. Ban Yifune, who was born in Shanghai in 1987, moved to Japan as a child, and is now active in Tokyo. He is an artist who has been engaged in creative activities with the theme of "movement" from his own experience.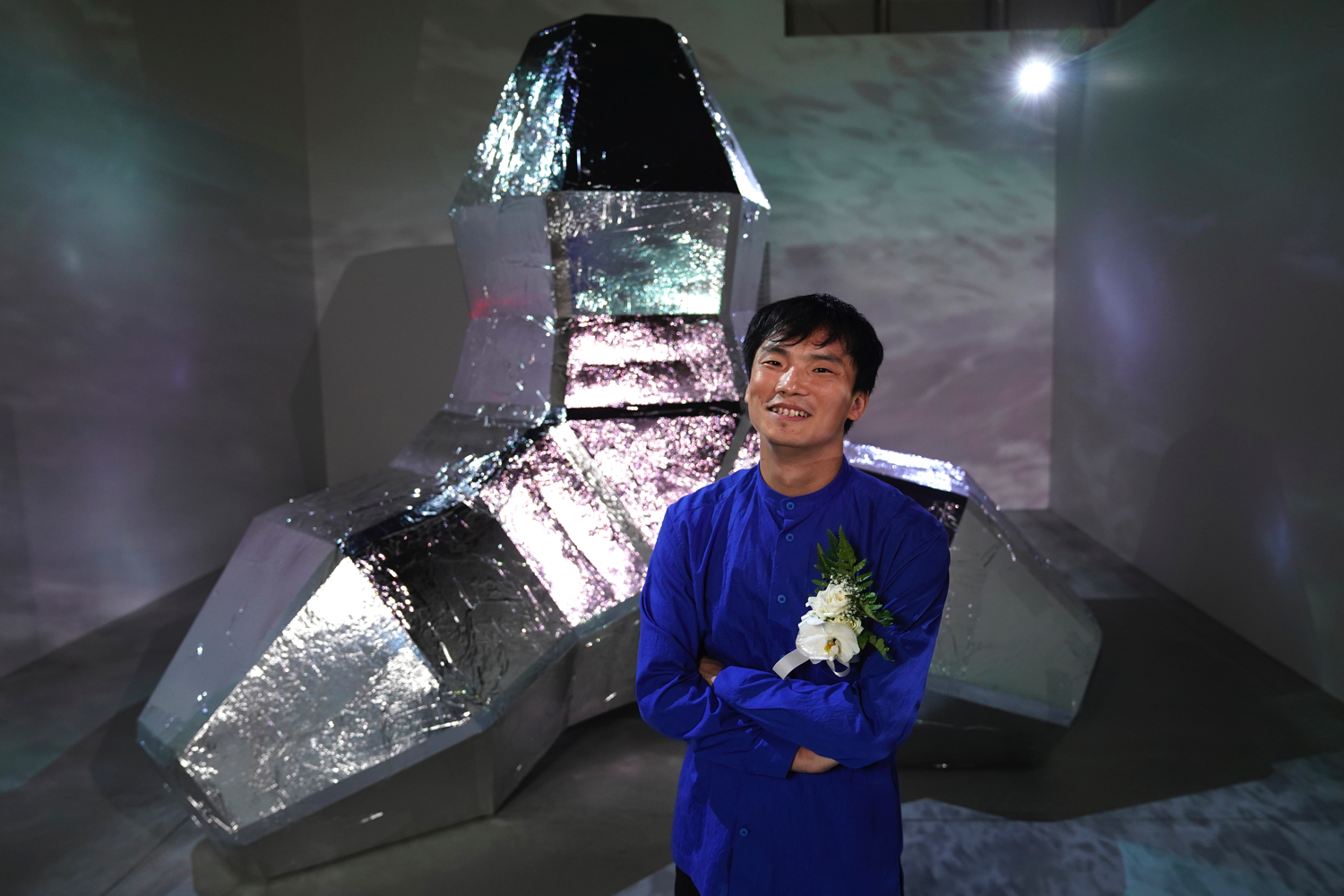 The motif of the work is a wave-dissipating block, a so-called tetrapod. This was wrapped in an emergency sheet (familiar as disaster prevention goods) developed by NAS, and an installation combined with a video work was announced as a new work. The appearance of a wave-dissipating block that originally does not move from the coast, away from the "flock" and wandering in the sea, is like a spaceship. In a situation where the movement of a person called Korona-ka is restricted, it makes me feel more than I intended.
ontent / uploads / 2020/08 / P1130155.jpg "alt =" "class =" alignleft size-full wp-image-225501 "width =" 1440 "height =" 1080 "/>
* Ban Yifune 《where are you now》 2020
All the works of the finalists including Mr. Ban are on display at the "Nissan Award 2020 Finalist New Works Exhibition" being held at the Nissan Pavilion in Yokohama (until September 22, 2020). I would like you to take this opportunity to experience cutting-edge contemporary art, so let's take a quick look at the atmosphere of the venue.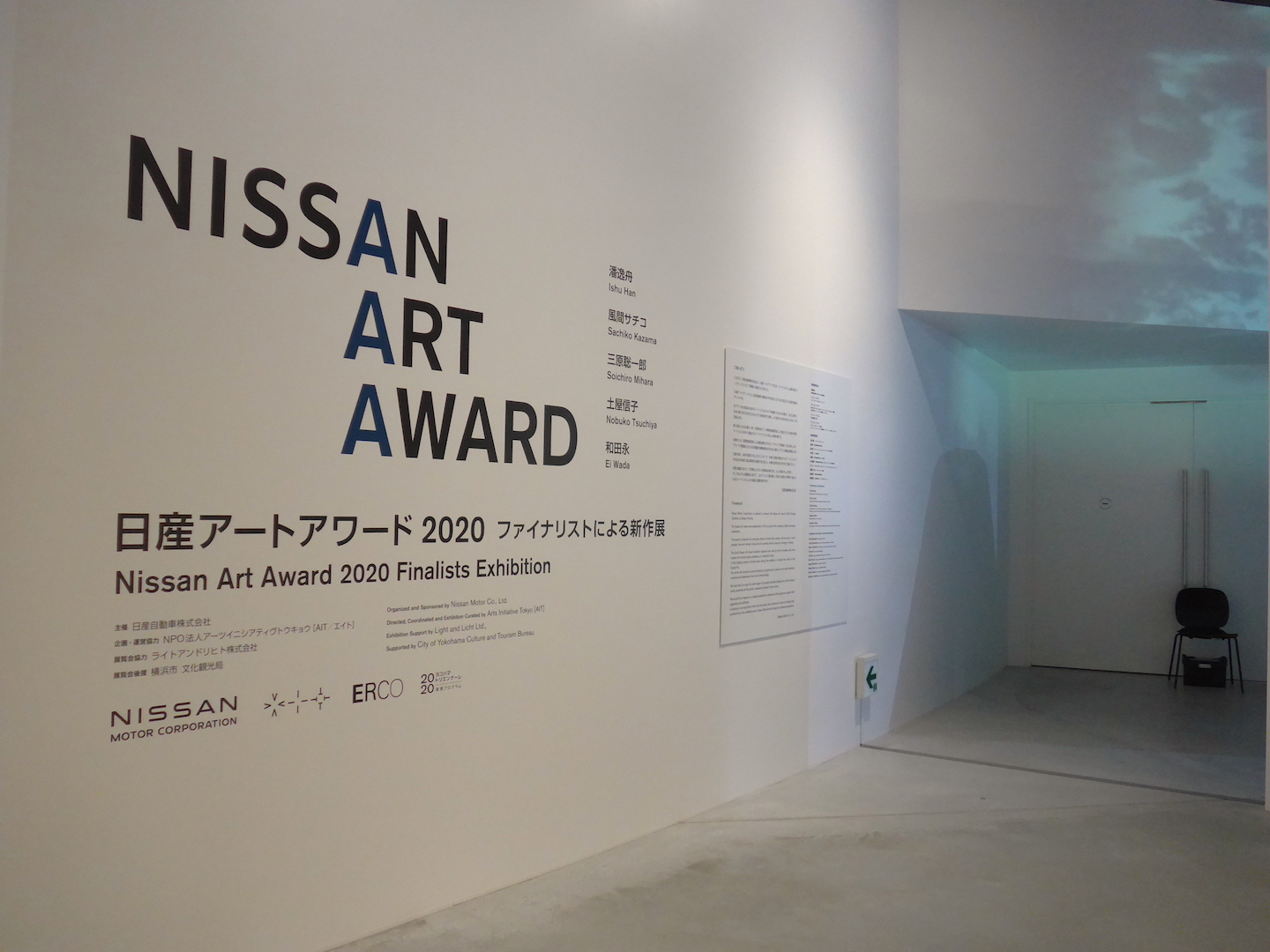 The first thing you see when you enter the exhibition hall is Sachiko Kazama's "Dislimpic 2020". It is a work announced in 2018 that depicts the opening ceremony of the Olympic Games to be held in the fictional city of Dislympia in 2680 AD (2020 AD). It is full of sinister elements such as the sun like a virus, and reminds me of the phrase "artists sometimes foresee the future" at the Yokohama Triennale 2020 press conference.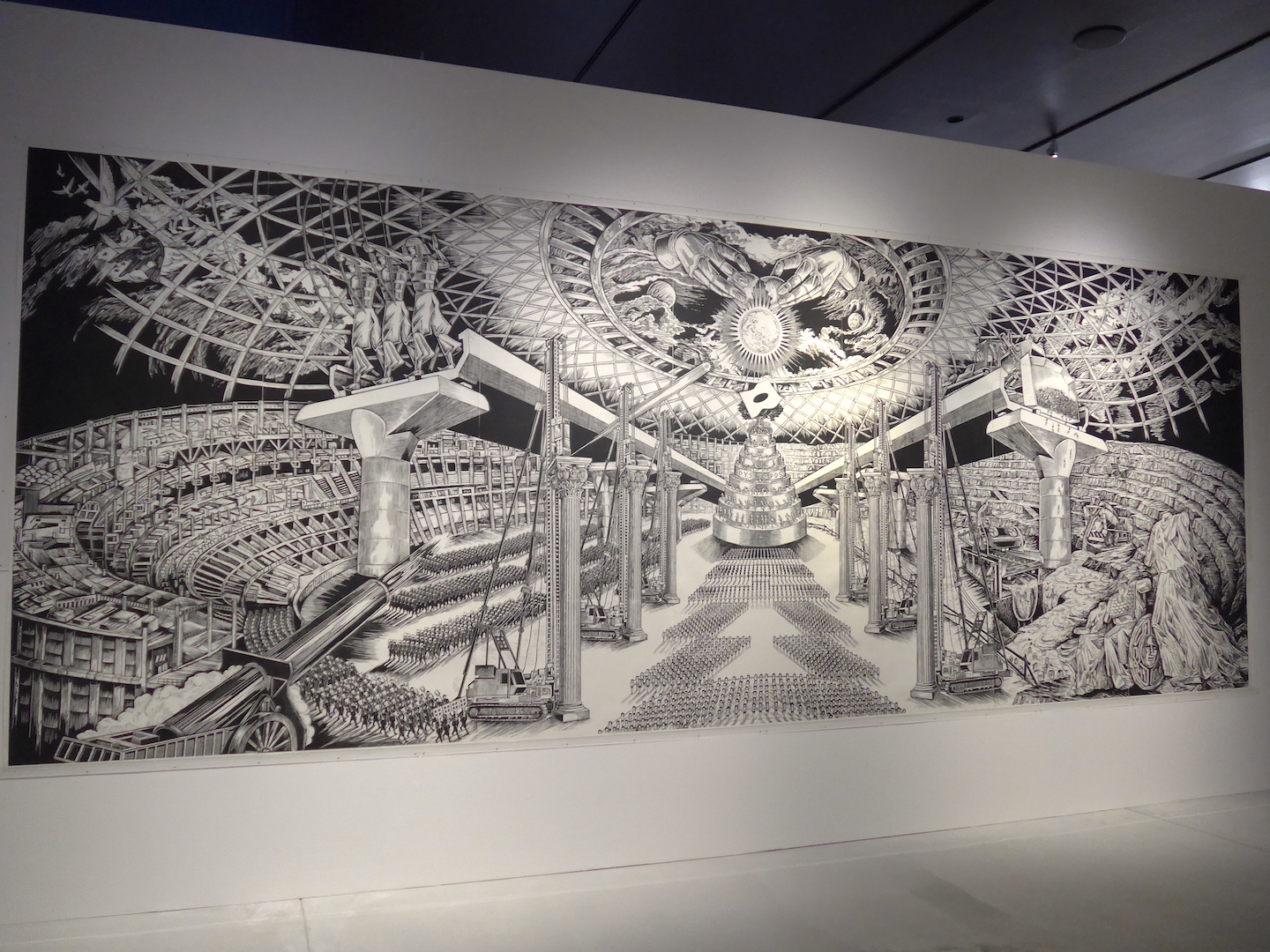 On the opposite wall, there are also four new works created for this exhibition.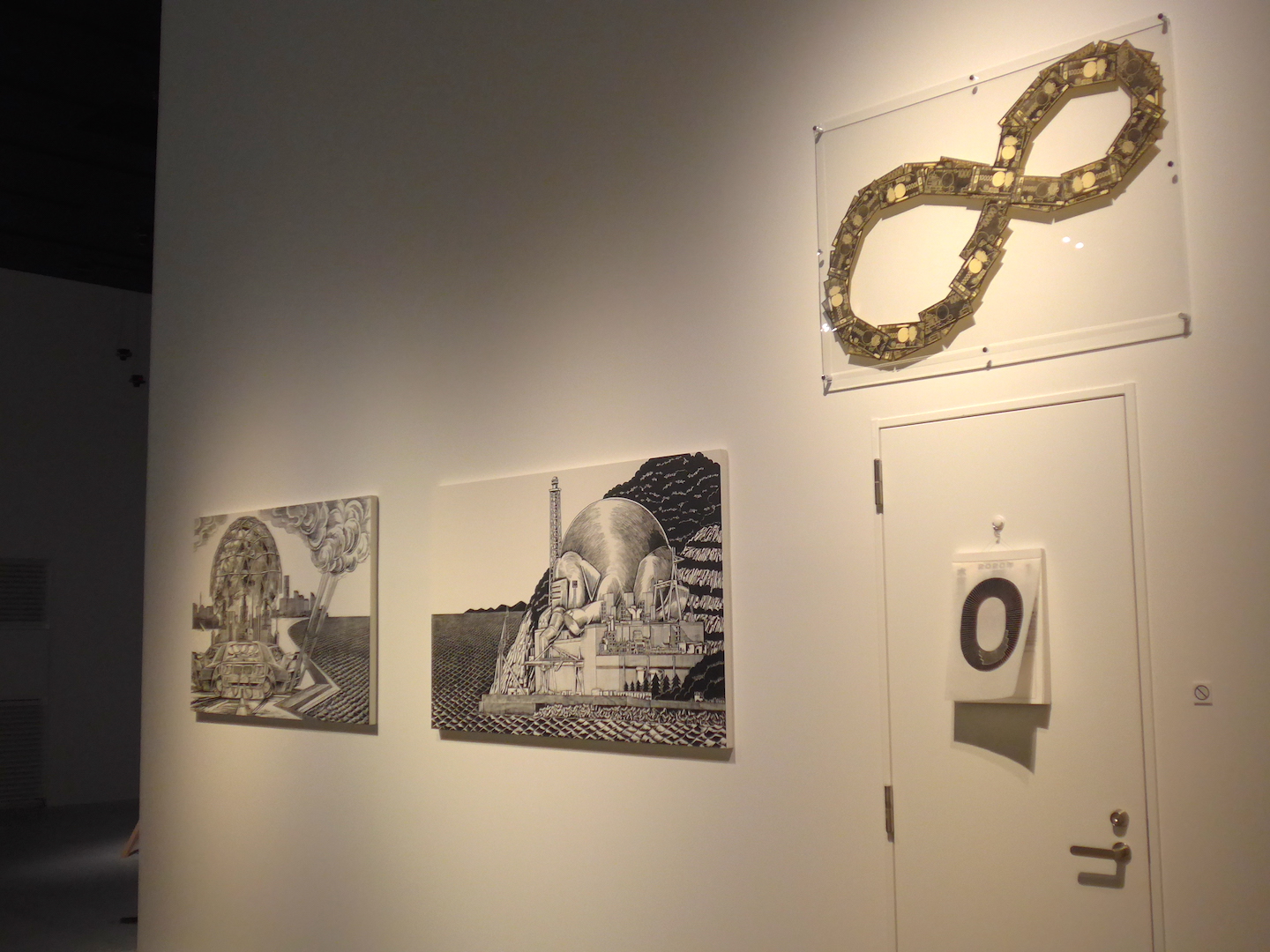 Soichiro Mihara seems to be an artist who expresses a fusion of natural phenomena and media technology, and this time the motif is "water". The plate that stretches straight like a runway shows the three states of ice, water, and water vapor. It seems that some scientific equipment is installed, but the scenery where the three states of water are lined up at the same time has a fantastic nuance.
This is the corner of Ei Wada, who develops a participatory art project "Electronicos Fantasticos!" That turns old home appliances into musical instruments.
An "electromagnetic musical instrument guide" is sent to five unfamiliar people living in different places, and the appearance of assembling a CRT TV, a fan, a radio cassette player, etc. as musical instruments and challenging the performance is exhibited as a video. While twisting his head, "Is this an instrument?", Everyone seems to have fun.
.net / wp-content / uploads / 2020/08 / P1130156.jpg "alt =" "class =" alignleft size-full wp-image-225509 "width =" 1440 "height =" 1080 "/>
It seems that some of the participants did not arrive as planned due to this Korona-ka, but it may be a development that seems to be a contemporary art that reflects the times.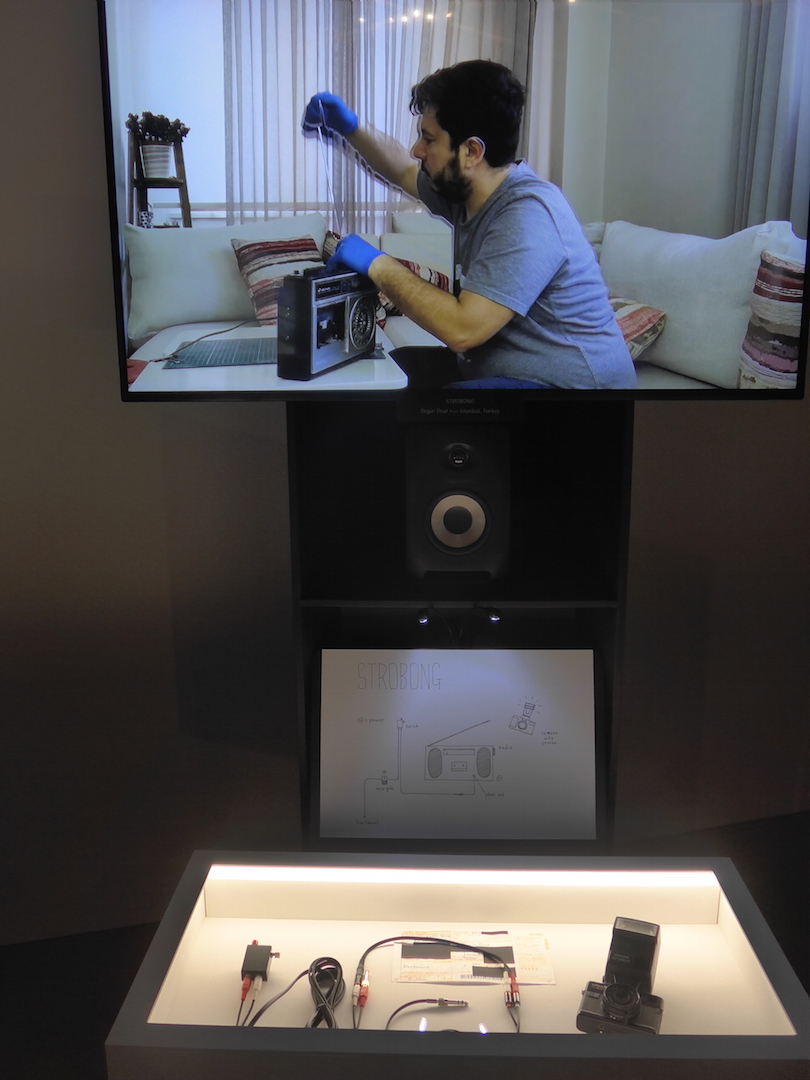 The last is Nobuko Tsuchiya's corner, which creates "sculptures" by combining familiar items such as wool, silicon, iron fragments, cotton, and plastic, as well as collected waste materials.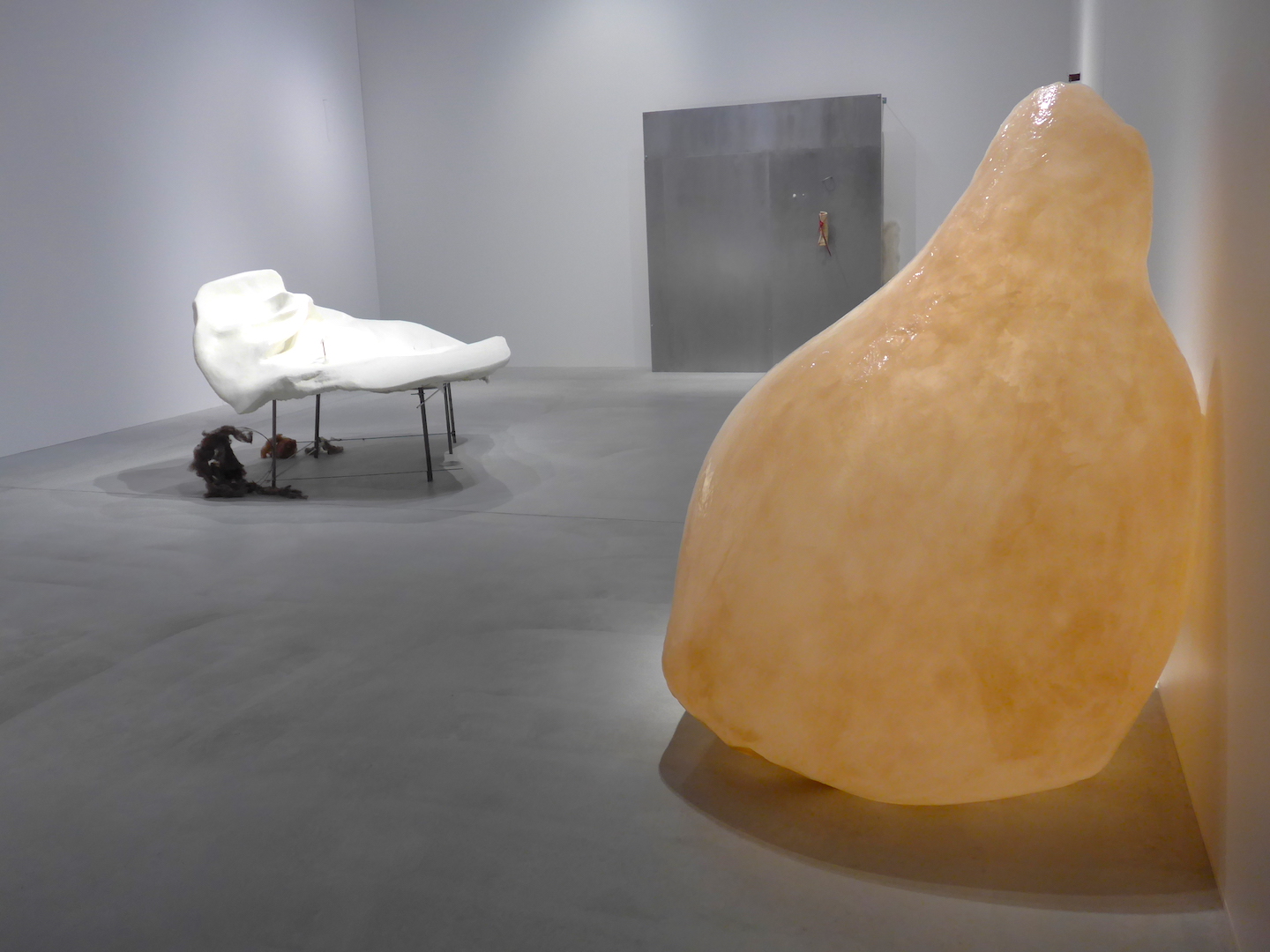 It feels good to puyopuyo, but don't touch the work!
Is it one work as a whole? However, it is impossible to capture the whole image in the camera, so I took pictures from various angles. (You can shoot freely in the hall!) As I searched for interesting angles, I felt like I was an artist, and it was a little fun.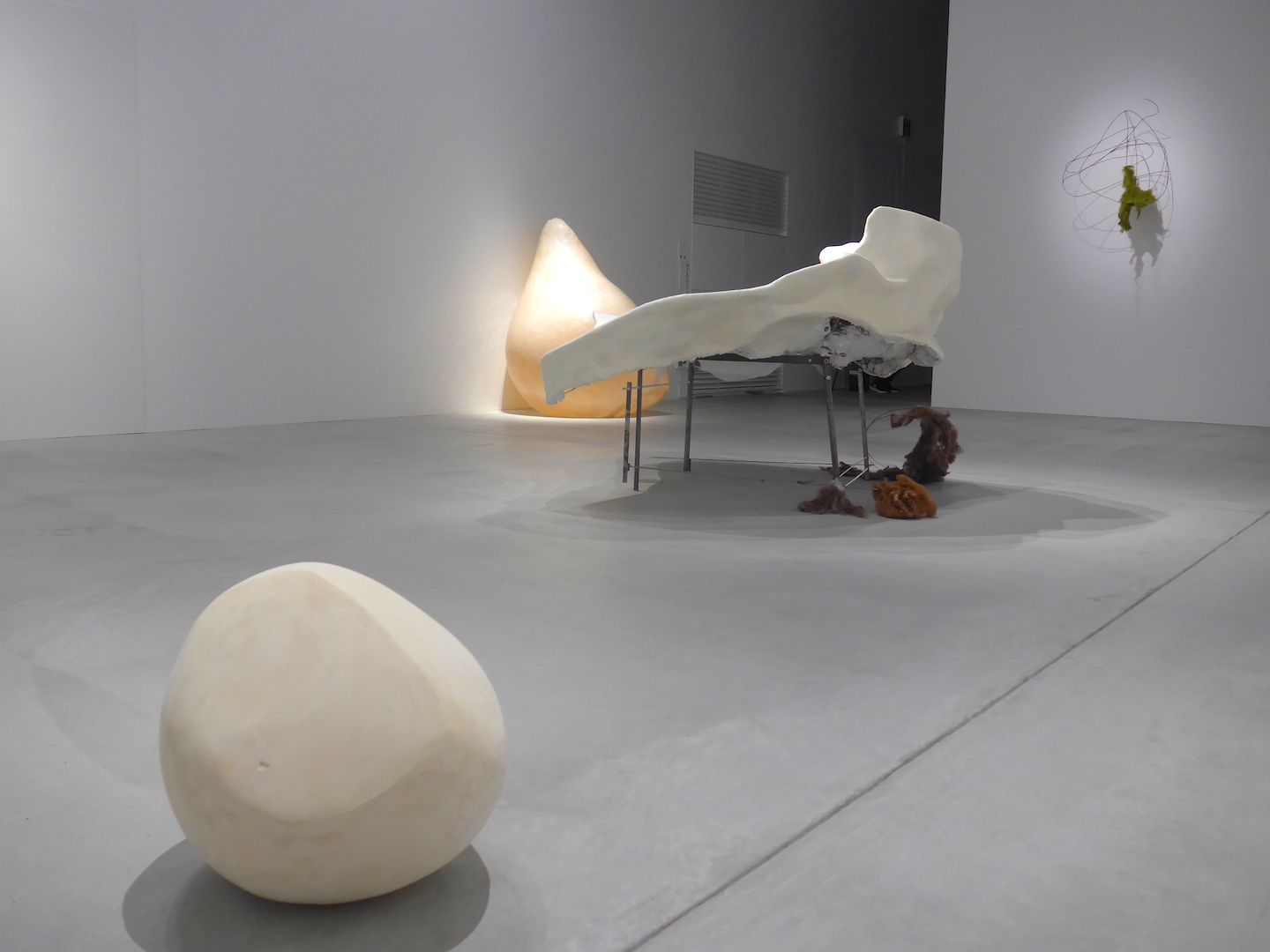 The venue, "Nissan Pavilio"N" is a facility where you can experience the future of mobility drawn by Nissan through various contents. Not only cars but also games and other entertainment exhibits are substantial, and admission is free!
The "Nissan Pavilion" will be open for a limited time until October 23, 2020 (Friday), so be sure to visit it.
* Art Awards will be on display until September 22nd (Tuesday / holiday).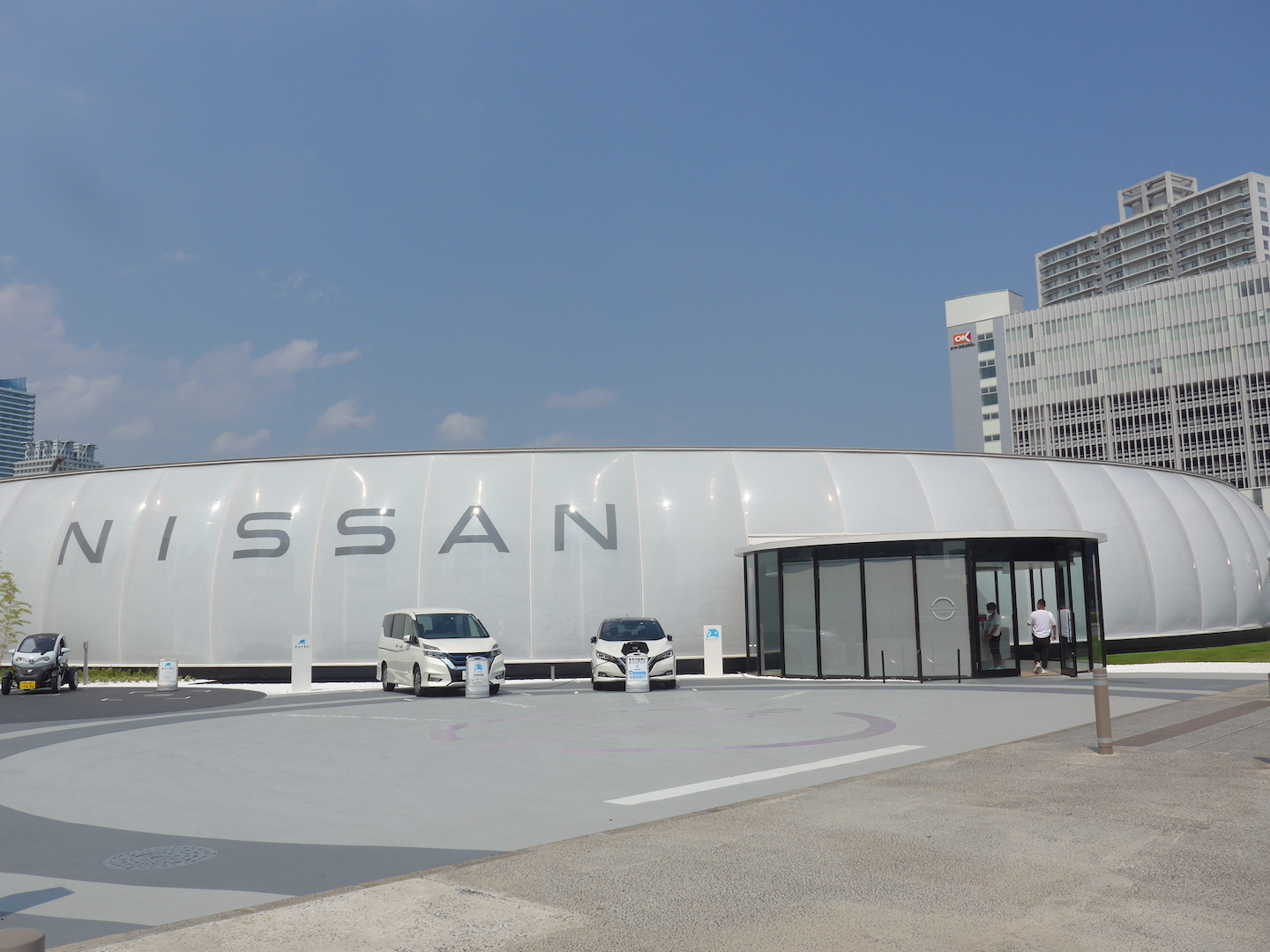 Personally, I was most interested in "CHAYA CAFE," where you can enjoy salads, sandwiches, and craft beer made with Kanagawa ingredients. The menu offered here is said to use hydroponic vegetables grown only with electricity and water.
What I would like to pay attention to is the "Pro Pilot Waiter" that applies Nissan's driving assistance technology. It's a robot that automatically delivers the food I ordered, but it's simple, but it's kind of charming, and I've always wanted to see it.
《Nissan Art Award
2020 New Exhibition by Finalists》
[Session] August 1st (Sat) -September 22nd (Tuesday), 2020
[Time] Mon-Fri 11: 00-19: 00 / Sat / Sun 10: 00-19: 00
[Closed] Irregular holidays
[Venue] Nissan Pavilion
[Fee] Free
Outline of the event
Place

Nissan Pavilion

An experience-based entertainment facility where you can interactively experience the future mobility society that Nissan envisions. The event will be held from August 1st to October 23rd, 2020 for a limited time.

About the facility Access