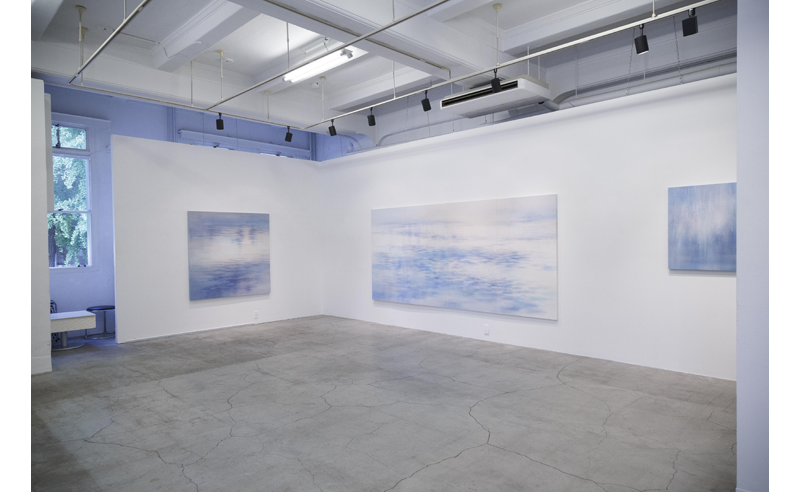 Comfortable space linoved historical building "GALERIE PARIS"
Mirea editorial department sneaks into the art space!
ART SPOT FILE – No.3
In the building which carved a long time, I encounter art now
GALERIE PARIS

This time, which will be the 3rd time, we will introduce the galleries where various exhibitions are held at Yokohama · Japan Avenue. "GALERIE PARIS (Galerie Paris)" opened in 2000 in this place renovated historic buildings in Yokohama. Contrary to the heavy feeling of the building, as you enter one step you will find a bright and spacious space spread out there.

Here is the appearance of the building that contains "GALERIE PARIS". A gallery in a well-built old building … as if looking at the cityscape of Europe.
I got up the stairs at the entrance of the building soon. There is an entrance of "GALERIE PARIS" on the right side.

Let's get in!

During the interview, "GExhibition of the exhibition "Water Tones" of a painter Noriko Nagino's solo exhibition at "ALERIE PARIS". It was such a nice exhibition that the "sound of water" was heard differently, just like the title, one by one, when it stands before it. Ms. Nagano, thank you for your cooperation in shooting!

It is never too wide, the work is easy to see, the work and friendly space. Even the old facilities such as "This is a safe?!" Are also left.
The high ceiling which gives priority to "the volume more than the number of squares" is also characteristic, while sticking to the most popular pure white & square "white cube" in the contemporary art exhibition space, a large window into which natural light enters.
A ginkgo tree walking through the window is also part of the space. Ginkgo leaves were also green because we were still hot at the time of the interview, but enjoying autumn leaves and leafy dancing fall leaves a simple gallery with a sense of season. Immersed in the work world, sometimes while enjoying talking with the writer. It is a cozy gallery that invites visitors to extraordinary life.
Next to the gallery is becoming a boutique, making it a different atmosphere from the white cube tone gallery. Here, in addition to Japan, it is related to "GALERIE PARIS"Artists from all over the world are exhibited and sold.
"There is a long history of the building, so even if you place old things like antique dolls for example, I am familiar with the space," Owner Morita said. Accessories and clothes, paintings and objects, as well as antique dolls are decorated and entertain the visitors' eyes. If you visit the gallery, please check out this adjacent boutique by all means!