Continuing to stick to the beauty of unevenness and leaving the printing culture to the future [Tsukiji Printing]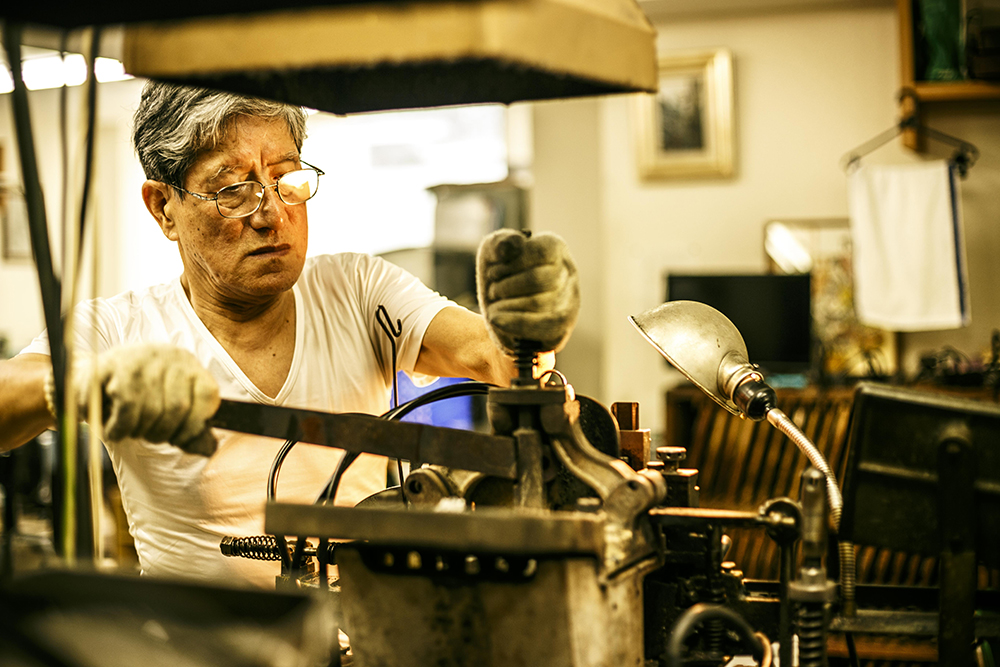 Manufacturing
Making things
Takumi landscape
The site of this issue
[Category] Type casting craftsman
[Takumi name] Tsukiji print Omatsu first line
[Place] Minami-ku, Yokohama
Carefully, carefully and with all your thoughts.
A corner that introduces manufacturing sites that make use of handicrafts.
This time, letterpress printing, which once supported Japanese printing culture
Introducing the world of. Even in the modern age of digitalization
To "Tsukiji print" which attracts support from many customers.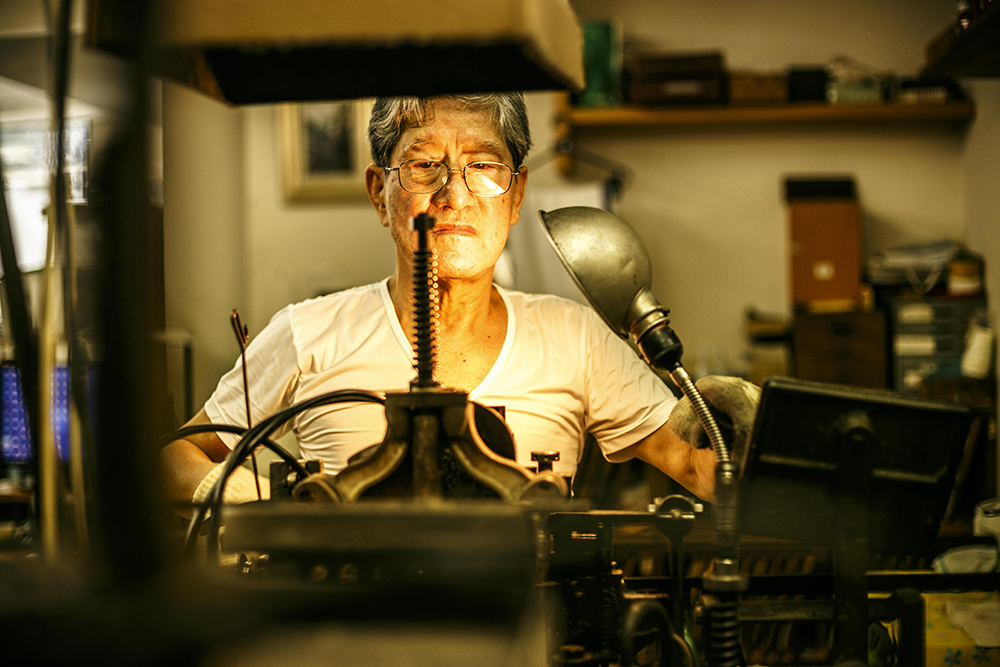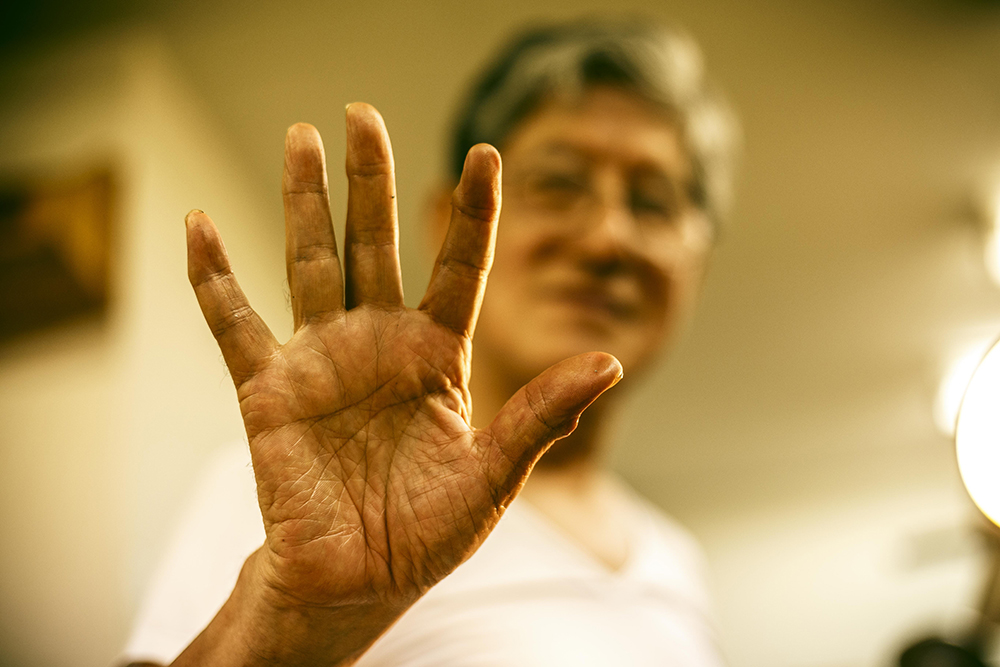 A worn-out wooden shelf called the "print room". There are more than 250,000 metal characters such as Chinese characters, Hiragana, and the alphabet. This is "Tsukiji Koji", which was founded in 1919 (Taisho 18). It is the type casting machine that makes a loud mechanical noise in the back of the store. The raw material (ingot) melted in a kettle with a temperature of 350 to 400 degrees flows into a concave master mold installed in advance in the casting machine, and appears as a convex type while being cooled by tap water. .. Mr. Omatsu, who has been working here as a foundry since 19 years old, is now 73 years old. Occasionally slide down the glasses and look into the magnifying glass to check the freshly made type. This polite and high-quality work, which has been going on for more than 50 years, still conveys the charm of letterpress to us.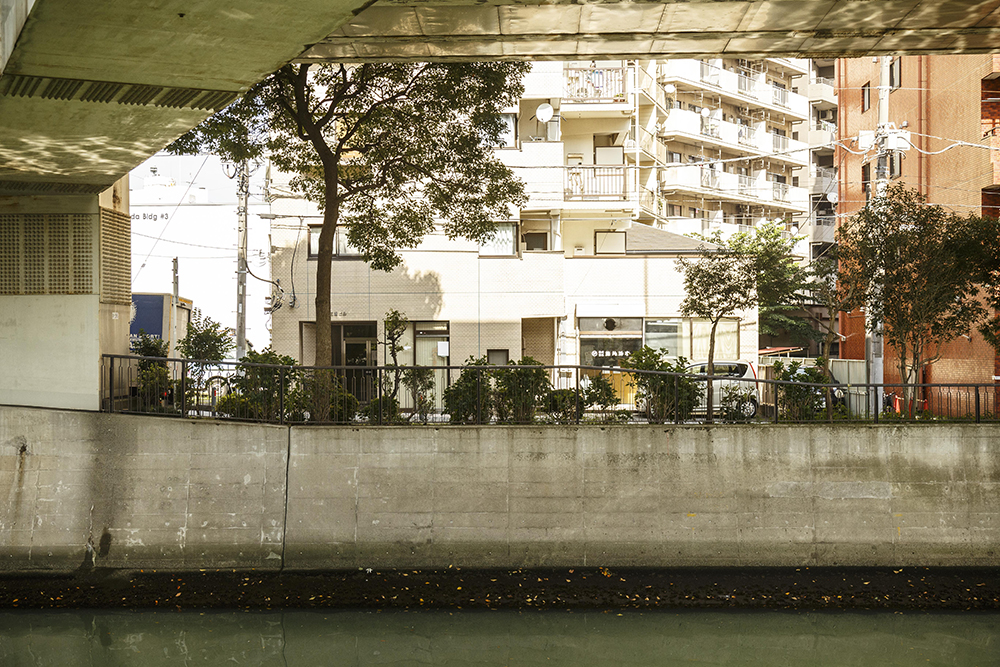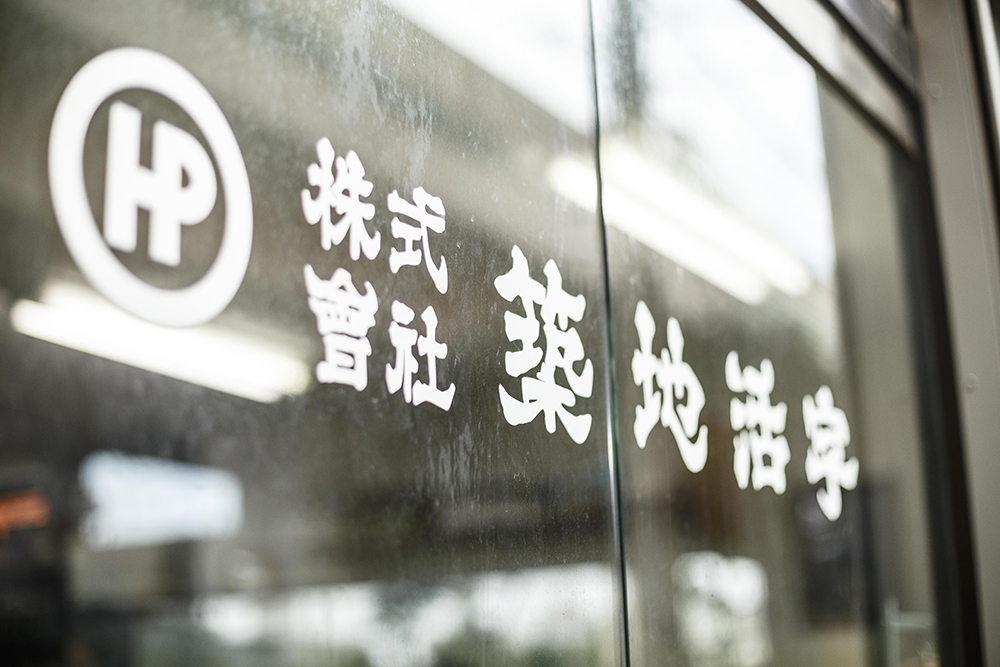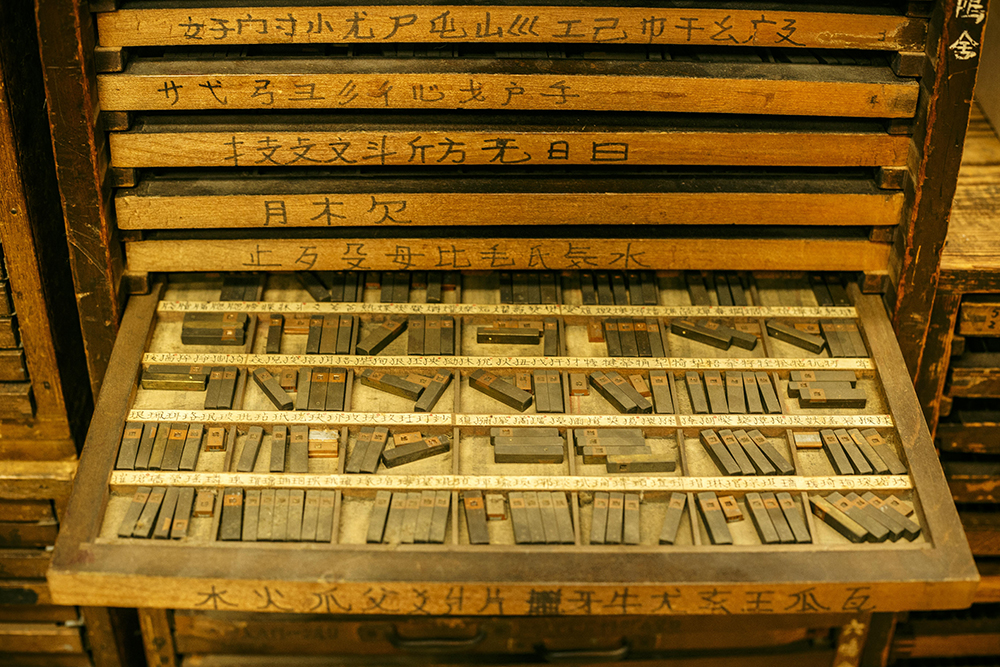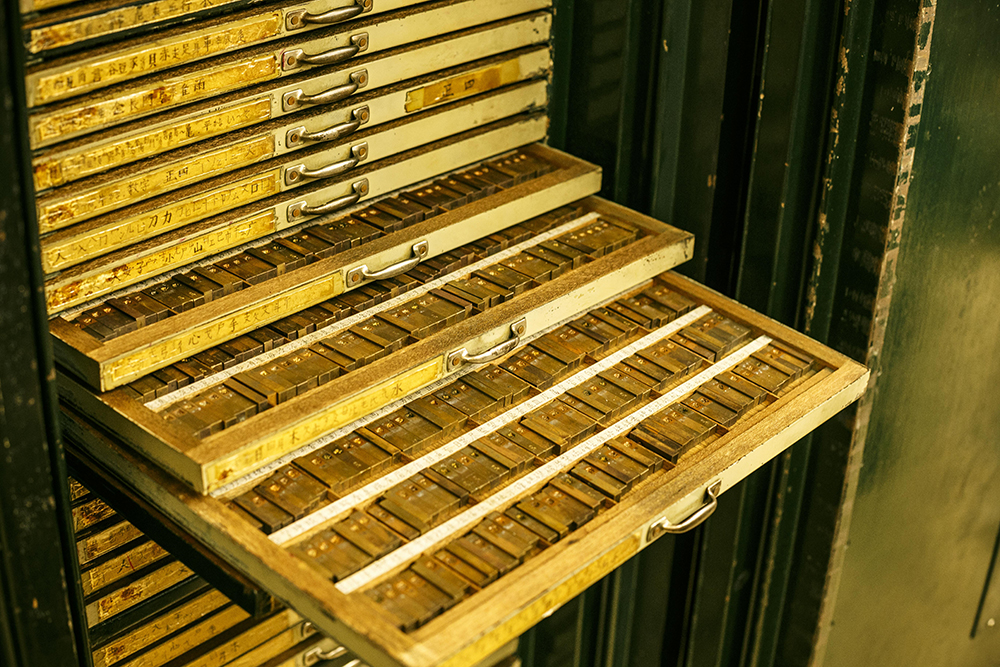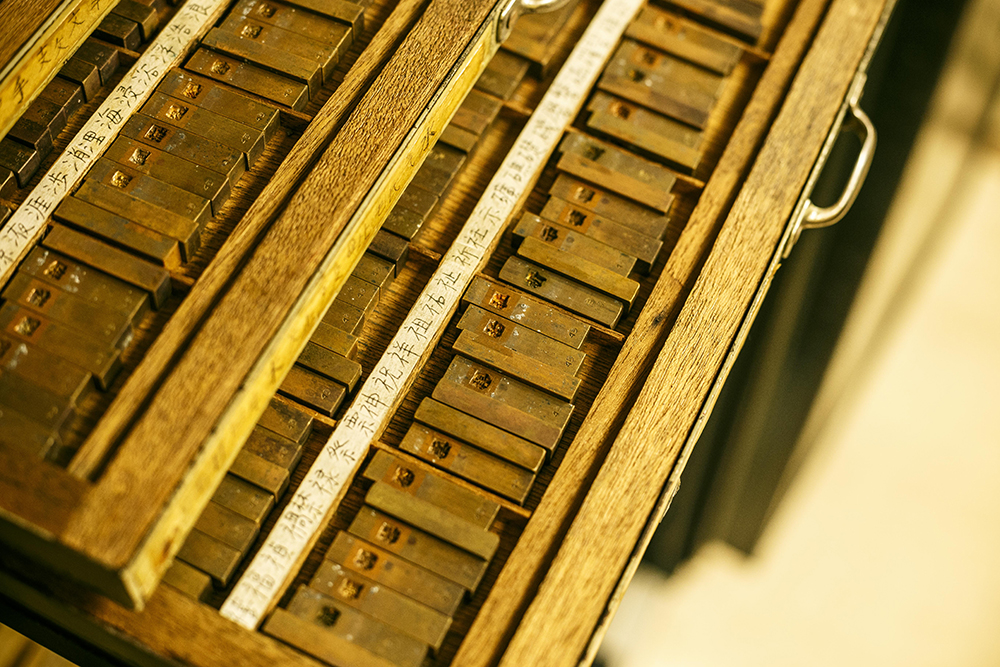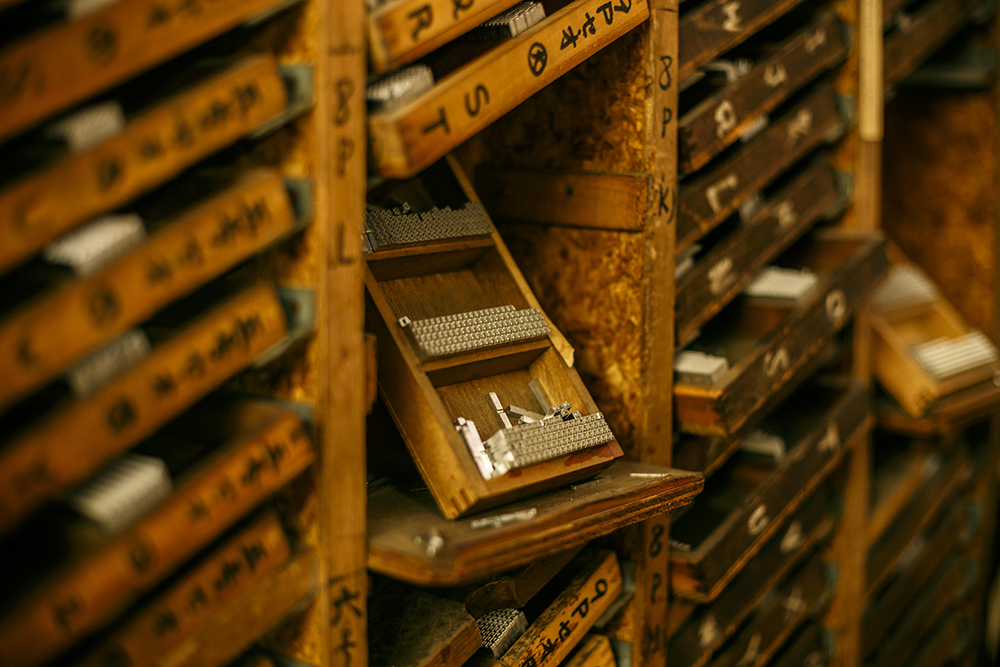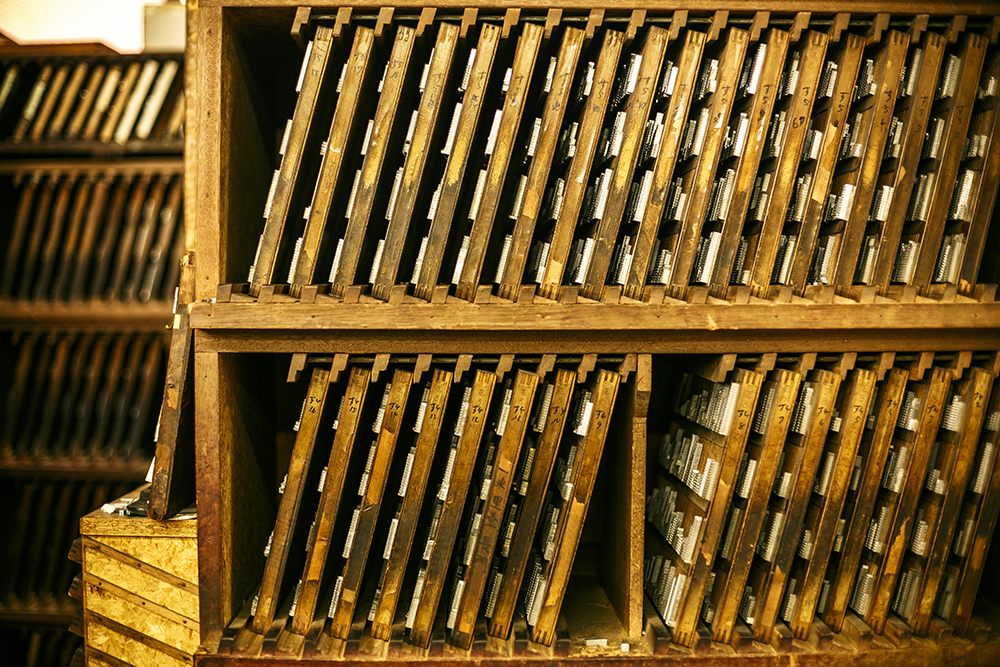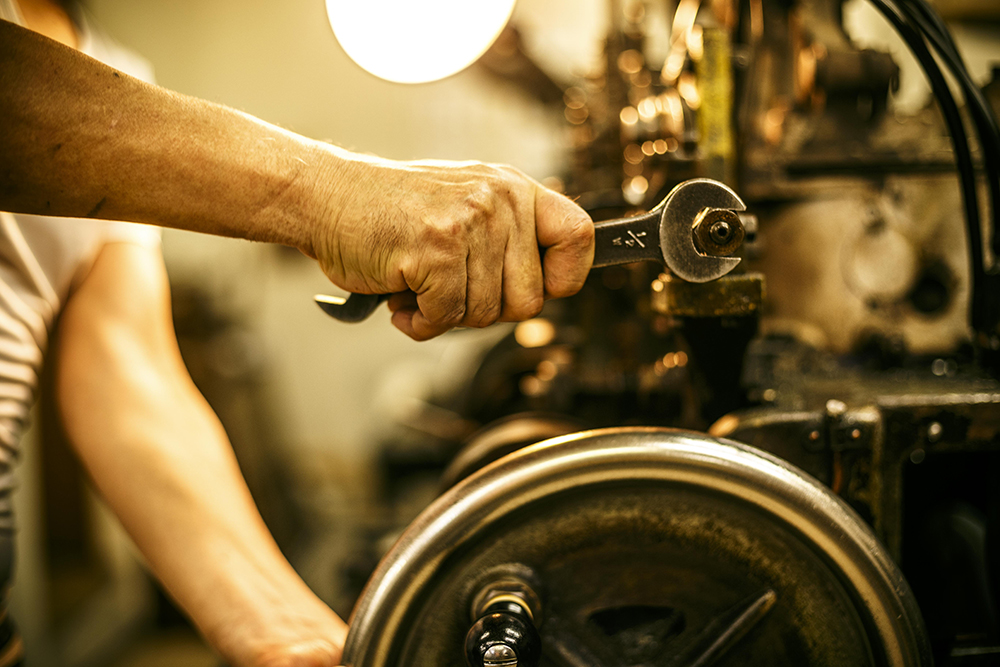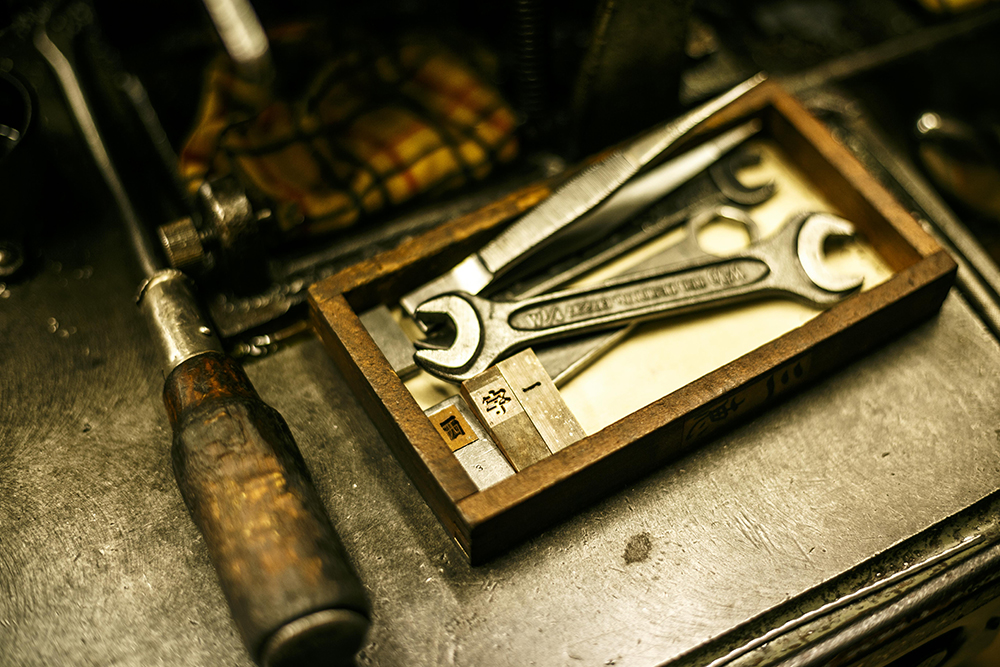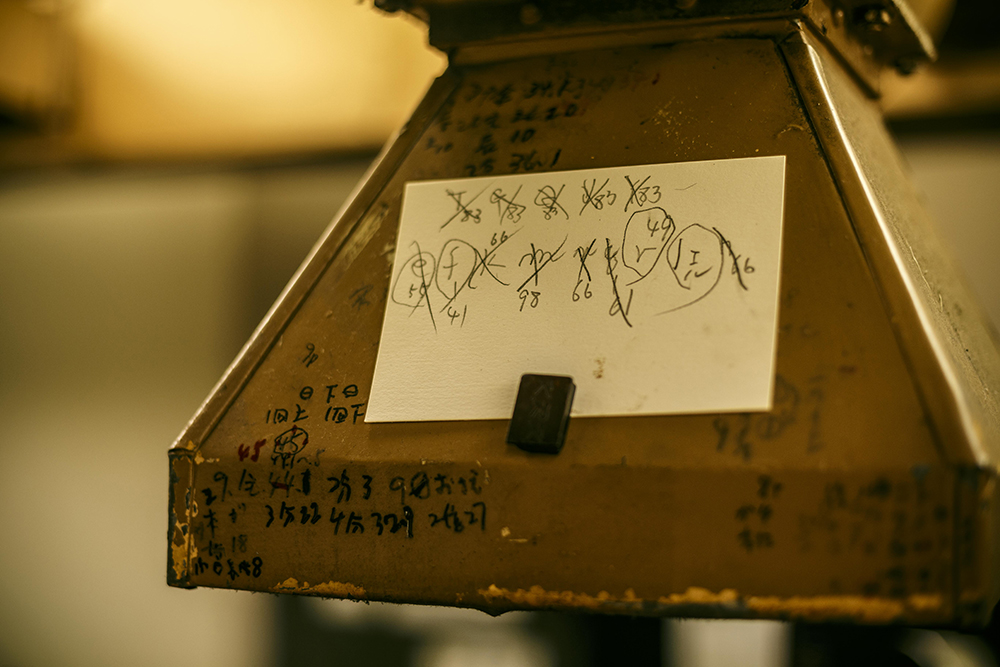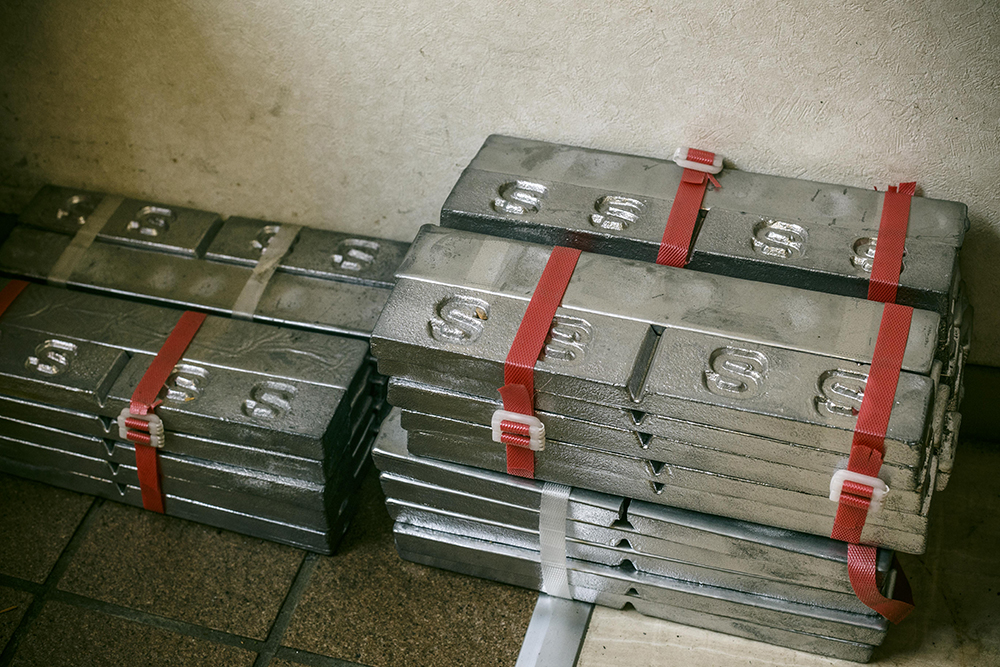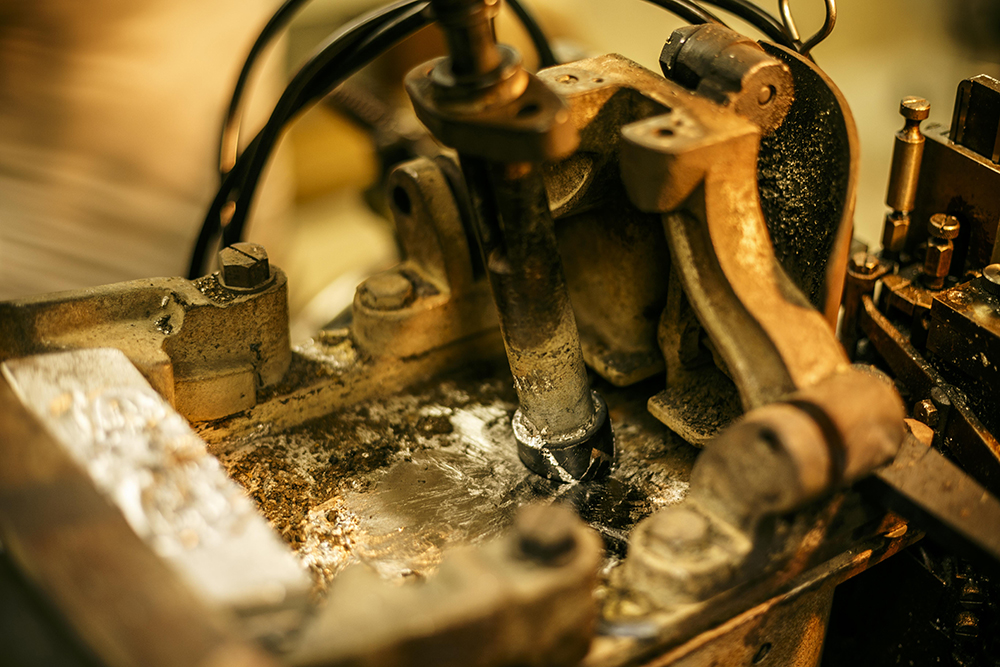 Put the stick in the pot in which the bullion is melted, and check the "feel" such as the specific gravity of the material.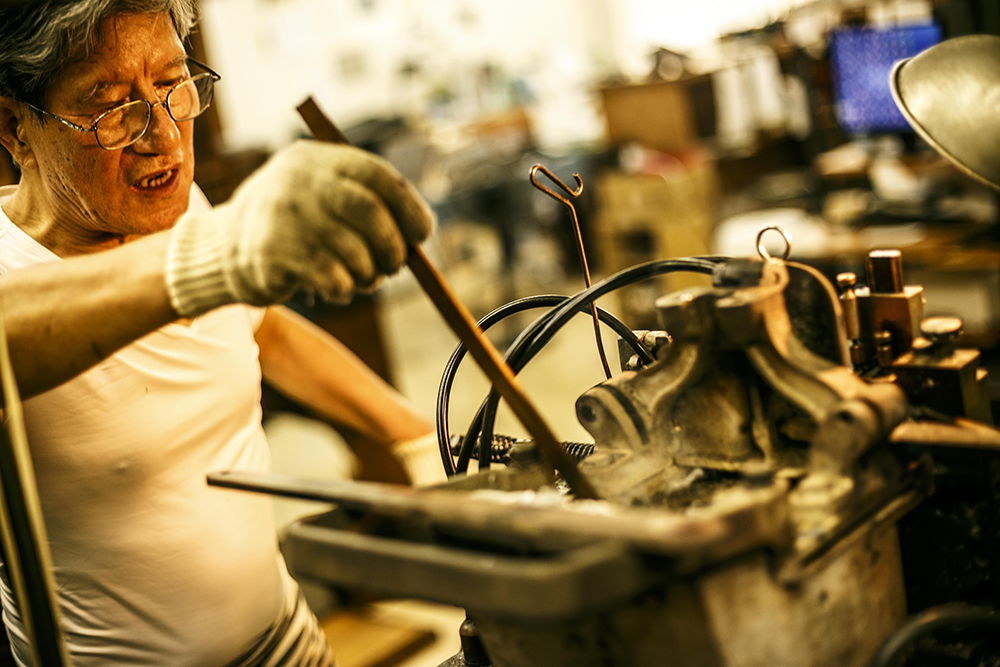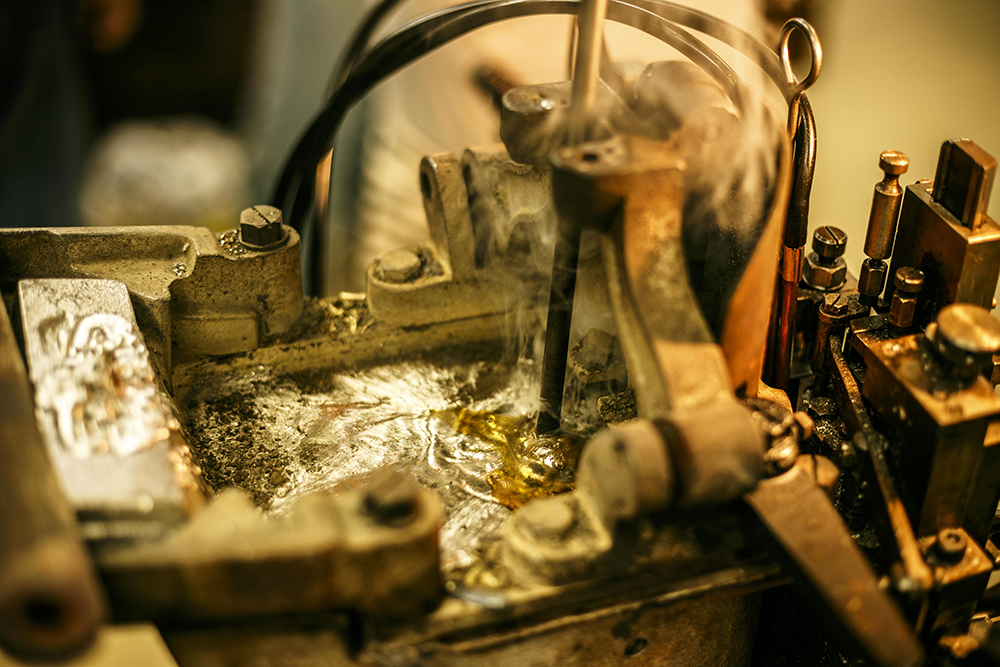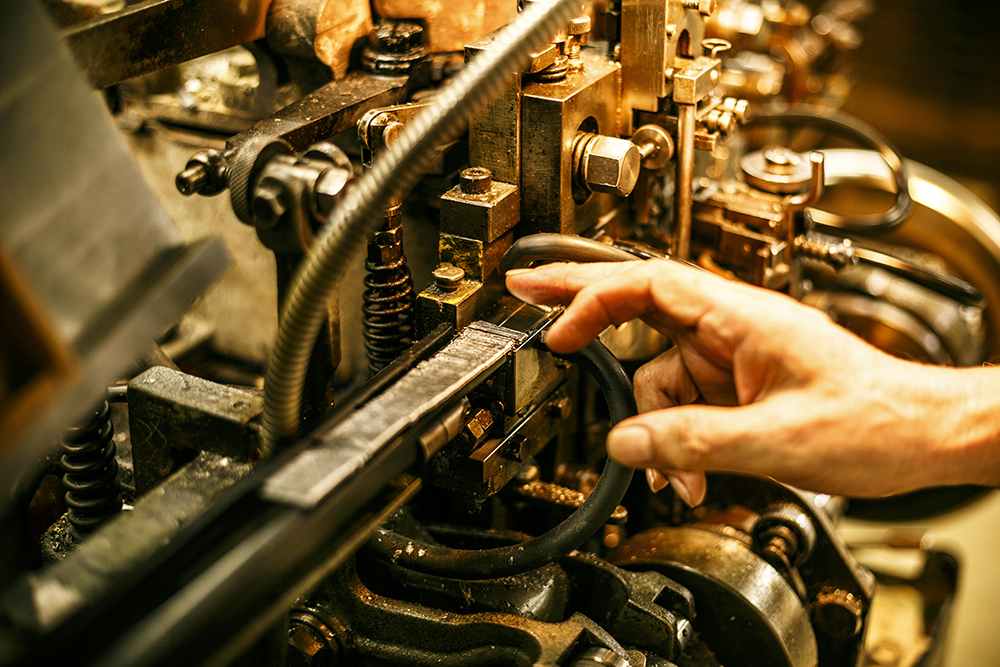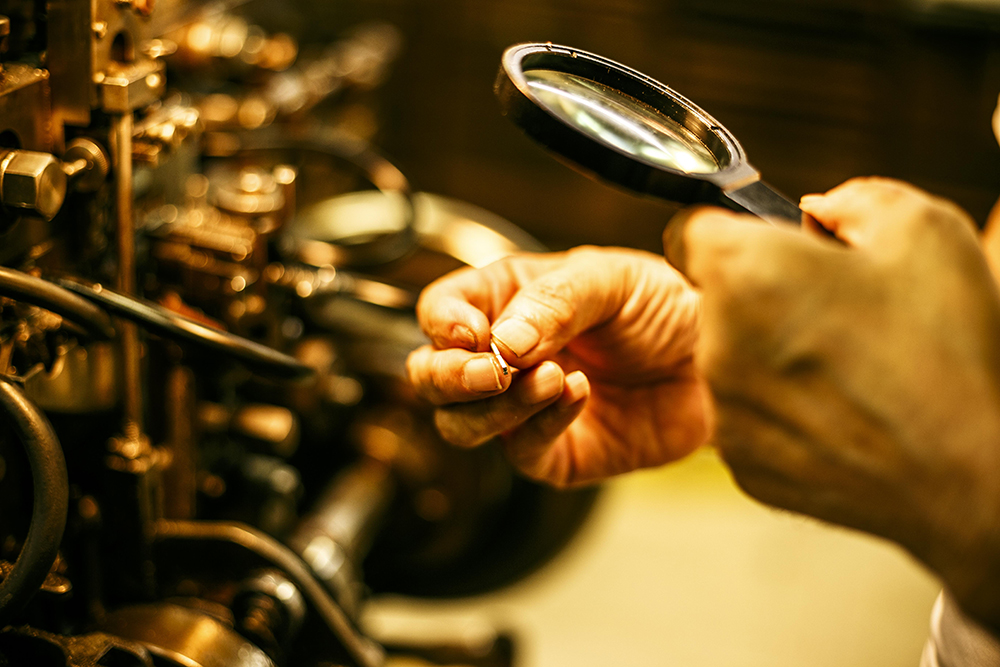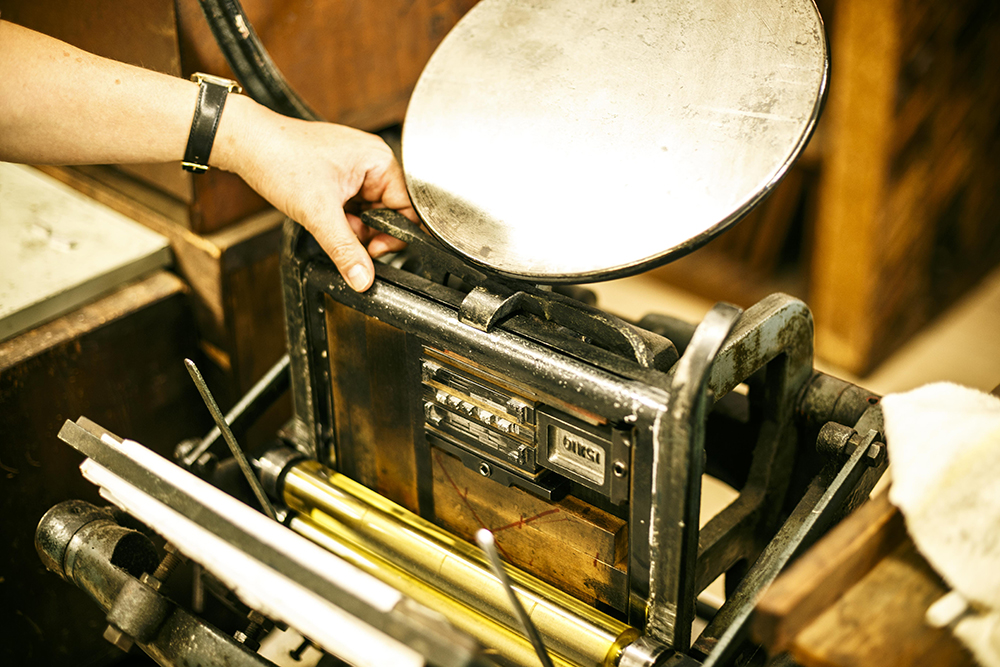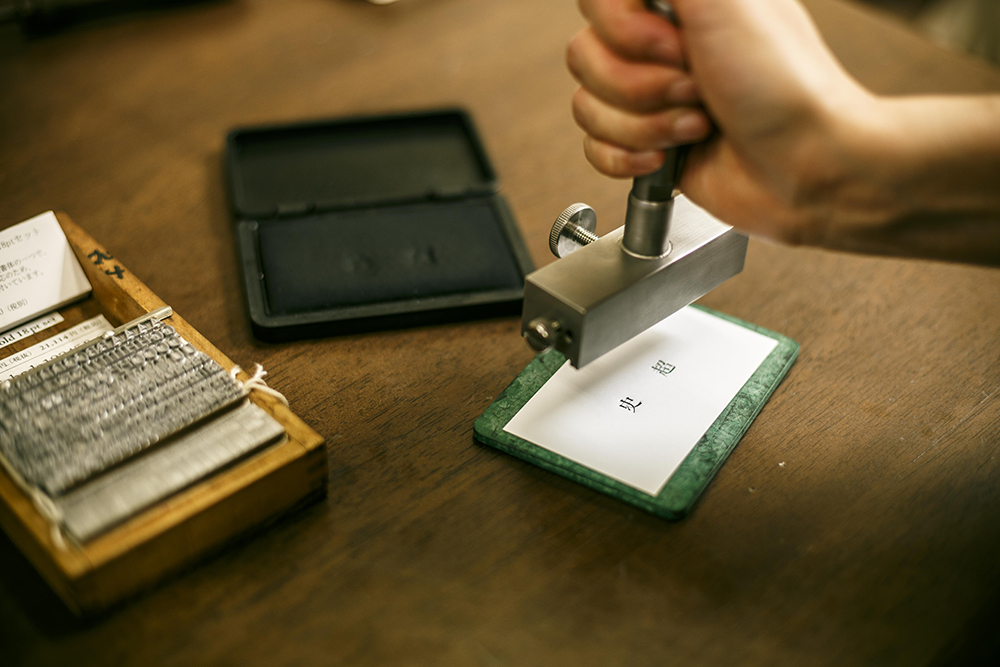 As an aside, I thought that the appeal of letterpress printing was the deep unevenness (the back side was bumpy) as if it was engraved on paper, but "It has been said that craftsmen who are too strong in letterpress printing are not good for a long time. The best part of my skill is how to express beautiful unevenness on the front side, not show through, and not change the expression of the paper on the back side. " I heard a lot of profound stories.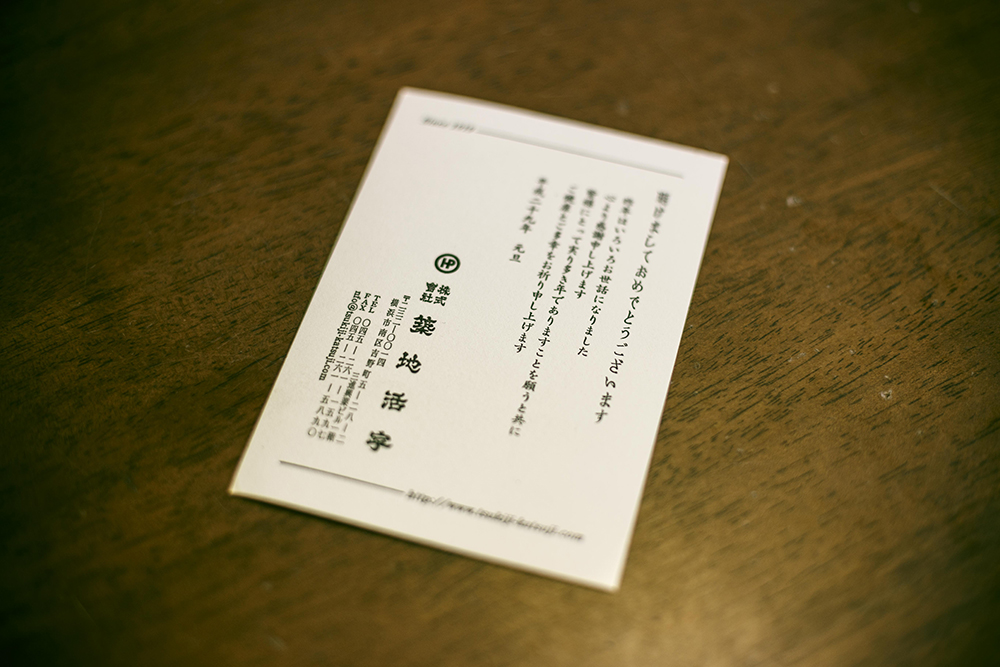 When I receive a letterpress business card at work, I inadvertently pick it up and stare at it. I found out the reason again today. It's a business card, but it's a small square paper that fits in the palm of your hand, and the craftsmanship and thoughts that have been passed down for a long time are engraved on it. How about incorporating letterpress printing into New Year's cards in the future, not to mention business cards? The person who picks it up is fascinated by the beauty of the letters and wants to gently touch it with their fingers ... Such a New Year's card.