Give shape to the best work you can do [Renge Soumotomachi Koubou]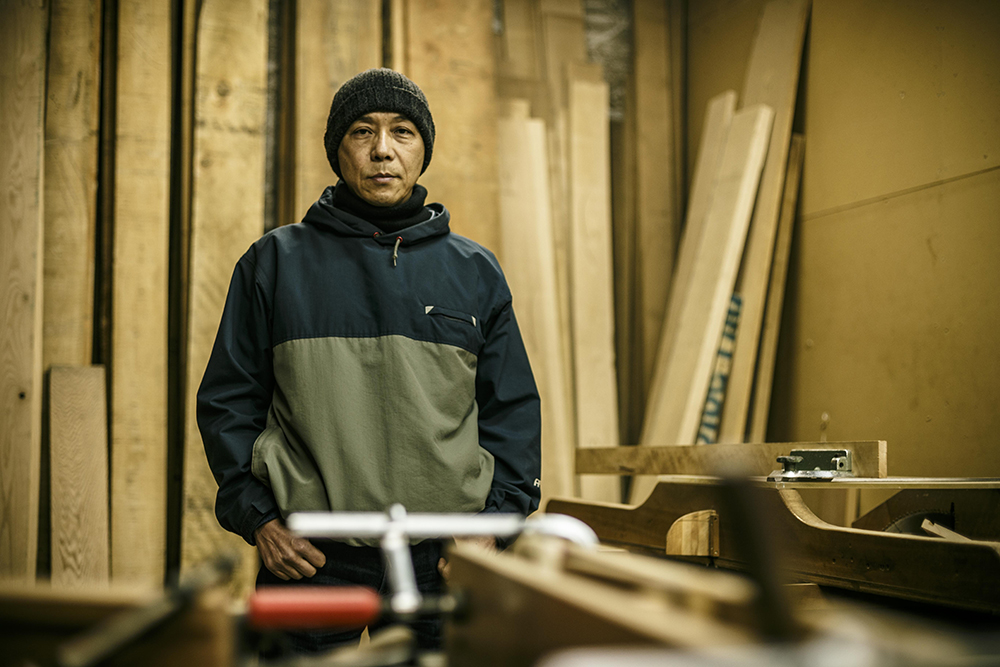 Manufacturing
Making things
Takumi landscape
The site of this issue
[Occupation] Furniture craftsman
[Takumi name] Renka Kusamotomachi Kobo Masato Uchida
[Place] Yokohama / Shinyamashita
Carefully, carefully and with all your thoughts.
A corner that introduces manufacturing sites that make use of handicrafts.
This time, it is said that the three generations of parents and children can continue to use it.
Yokohama furniture. More than 150 years have passed since the opening of Yokohama Port
Even now, we inherit the technology and culture and make custom furniture.
Go to "Renka Kusamotomachi Kobo" to repair furniture.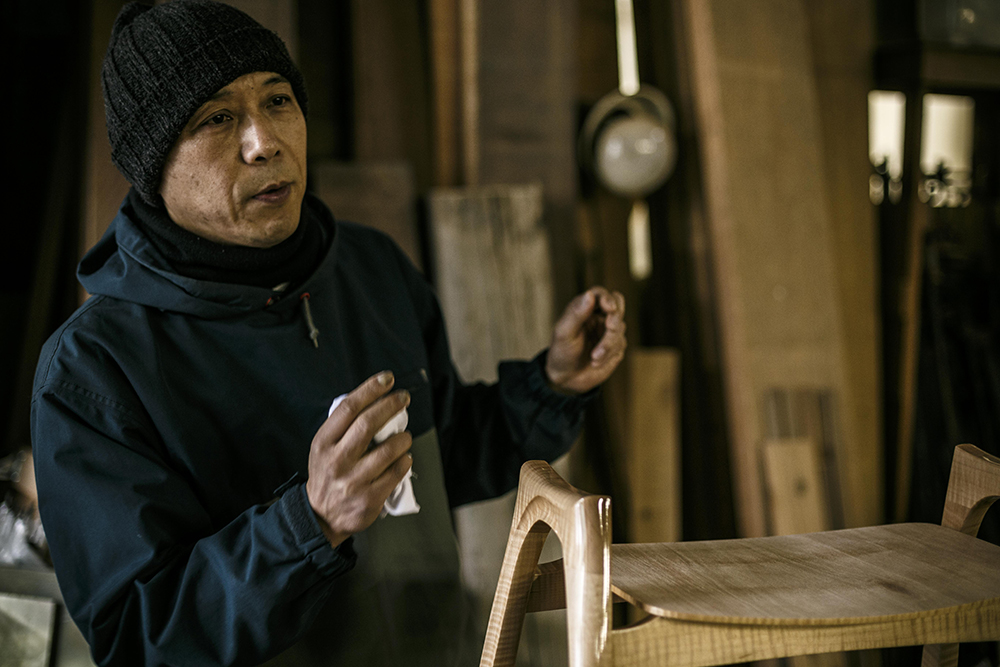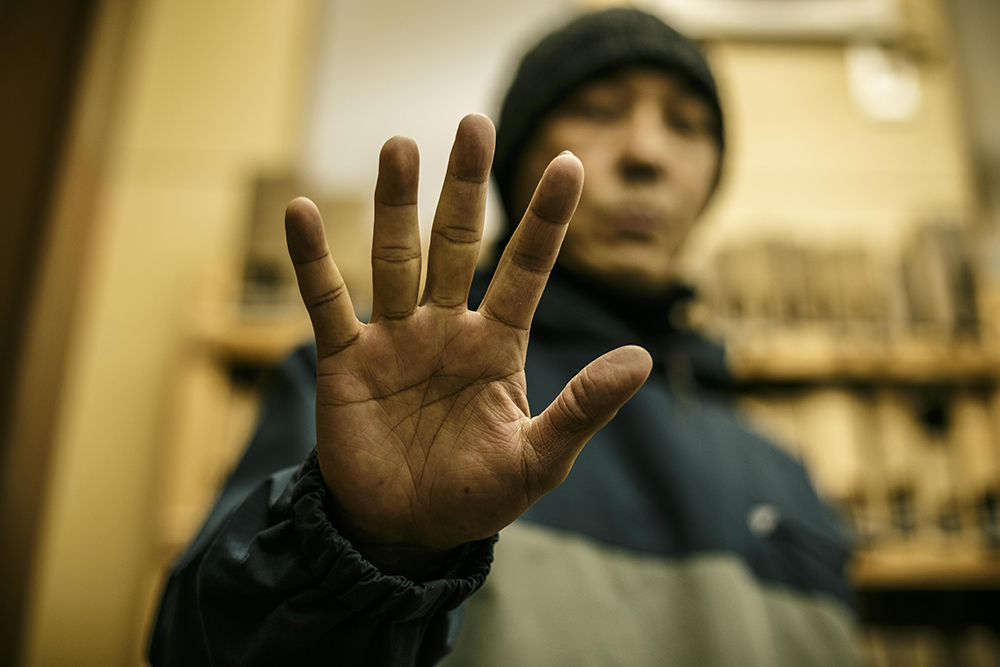 With the opening of Yokohama Port, the history of "Yokohama Furniture" began with the repair of Western furniture brought across the sea. Japanese woodworking techniques, which have nurtured the culture of wood from ancient times, have gained a reputation, and Japanese people will soon make full-scale Western furniture. The only workshop that inherits the history of Yokohama furniture, "Renka Kusamotomachi Kobo," is lined with high-quality solid wood. The reason for sticking to the material is "quality, not quantity. By interacting with high-grade wood, we can further improve craftsmanship and provide furniture in the best condition," says Uchida. "We craftsmen are not writers, but our job is to provide techniques to embody the wishes of our customers." Even today, the best work in this place creates gems that make someone smile.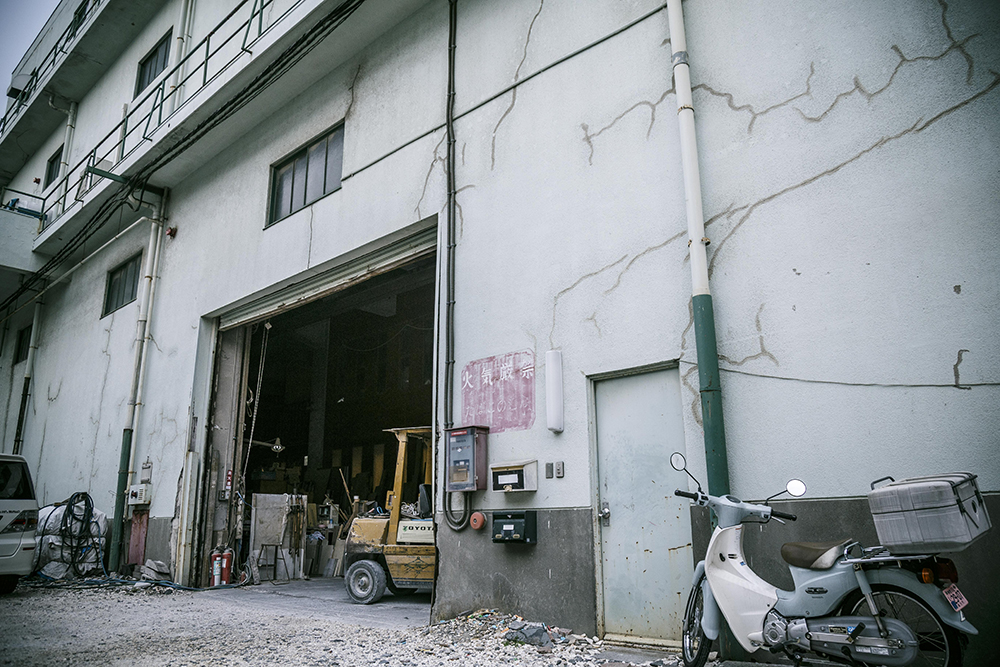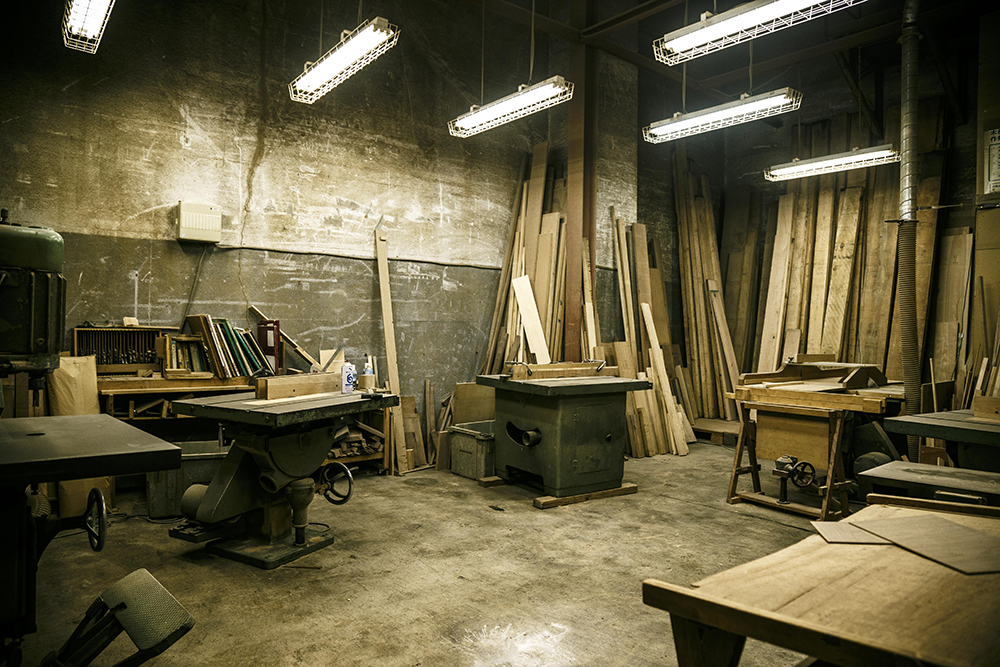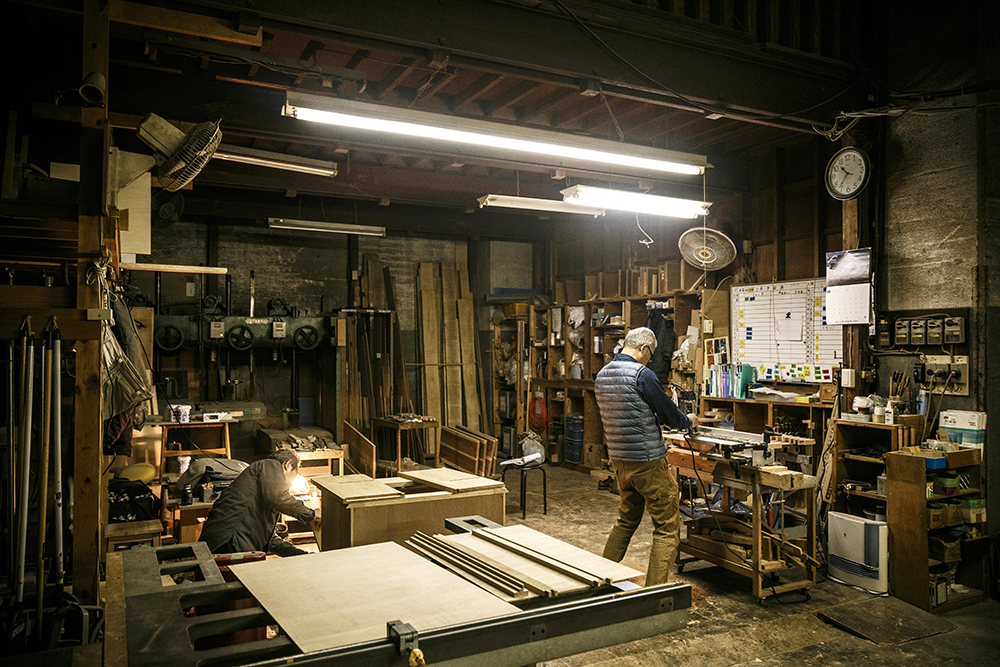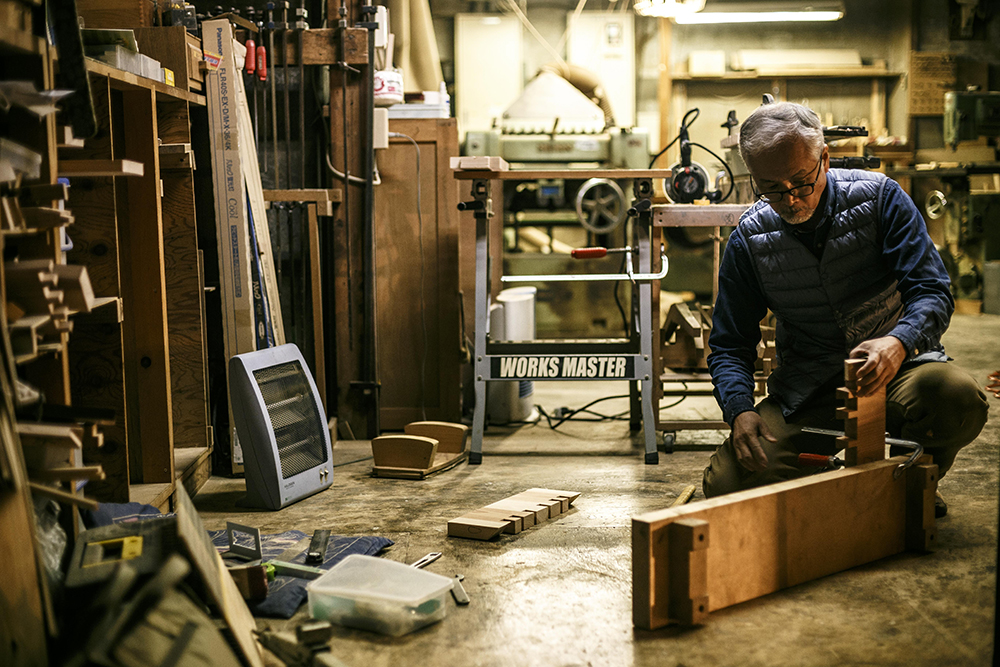 First, ask Mr. Uchida about "Yokohama furniture".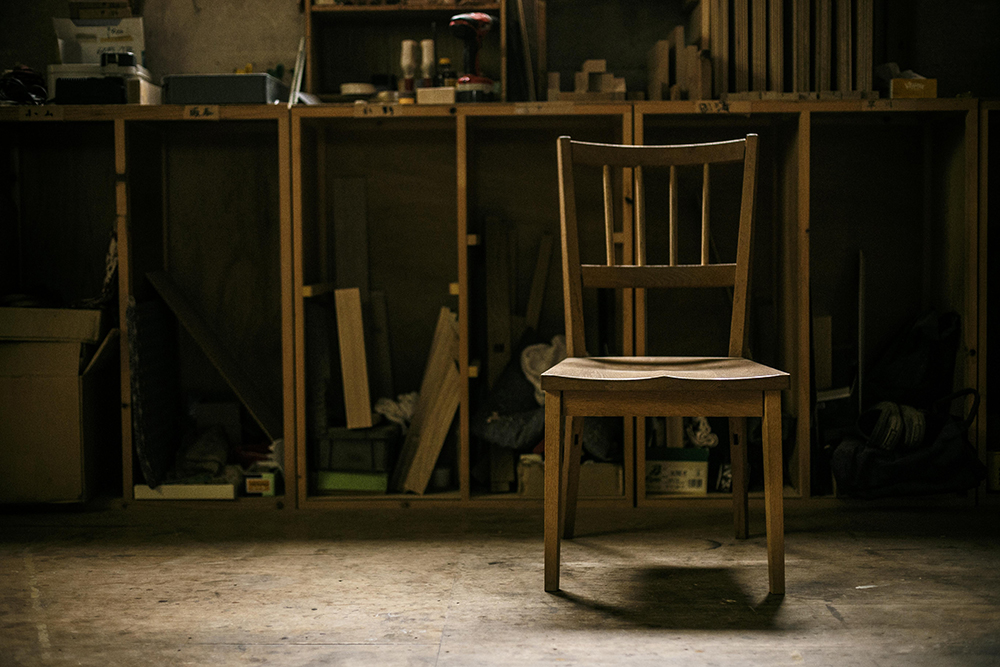 The time goes back to the opening of Yokohama port more than 150 years ago. Along with many Westerners, "Western furniture" came all the way across the sea to Yokohama. "Yokohama furniture" is said to have started by repairing the "Western furniture" that the Westerners brought for use. Westerners are surprised that Japanese craftsmen repair furniture better than they can imagine. It was much more accurate, faster, and more costly than its home country. Gradually, the skill of Japanese craftsmen has gained a reputation, and they will not only repair but also make furniture.
So what is "Yokohama furniture"? … "To be honest, there is no big difference between Yokohama furniture and other Western furniture. After that, furniture making that has been changed to Japanese specifications will be done in various parts of Japan, but here in Yokohama we will change the way of making. It wasn't necessary. It was an environment that didn't have to evolve to Japanese specifications because many foreigners lived in the Yamate area because it was also the furniture they used. "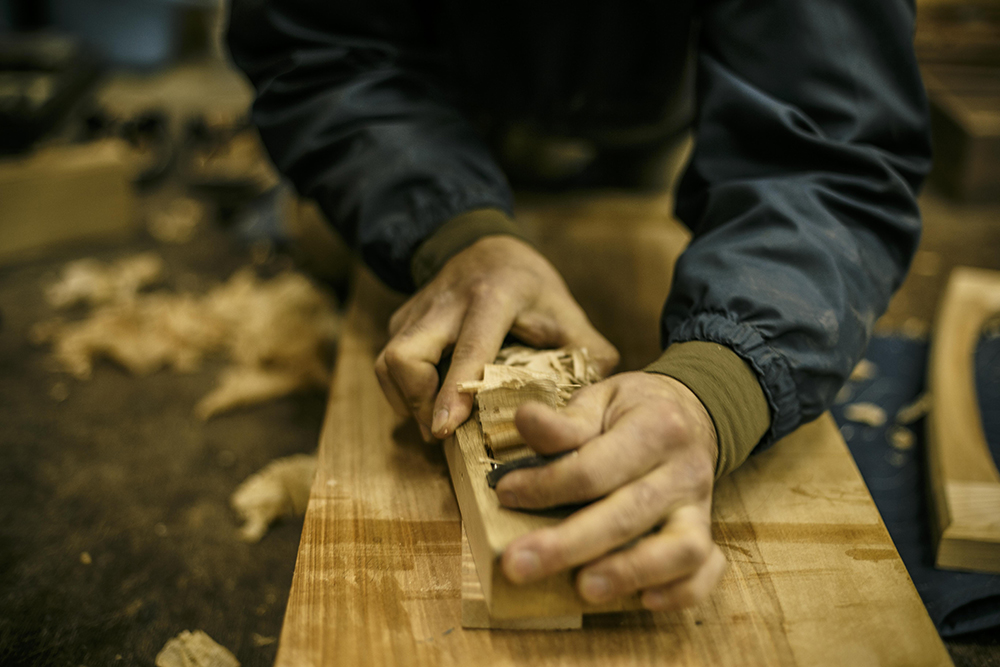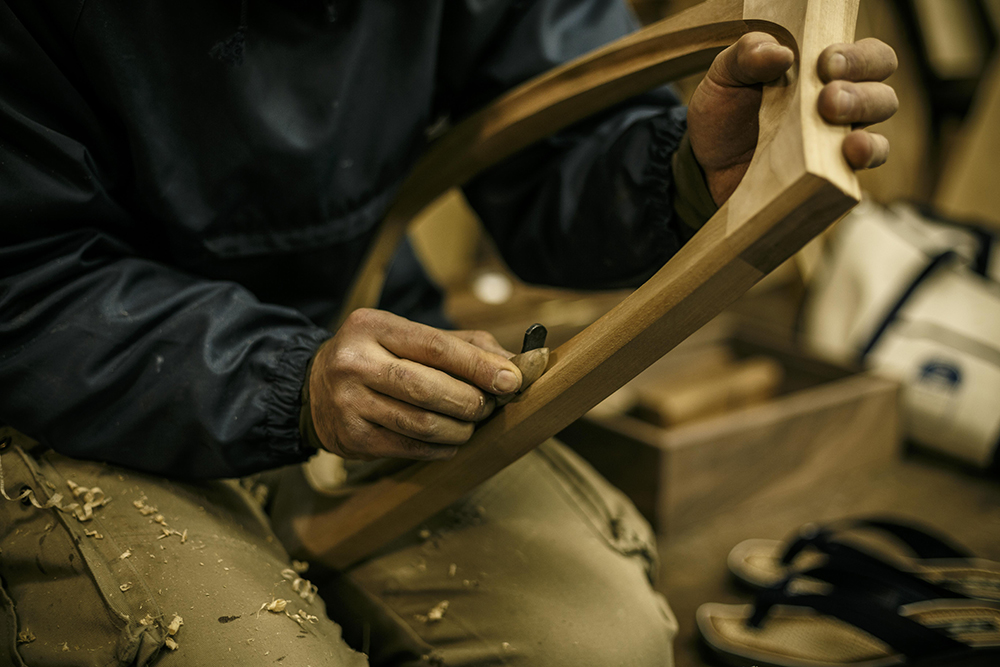 "It's hard to hear that it hasn't evolved, but it means that the best style for making furniture has been firmly established. If you dare to answer" What is Yokohama furniture? ", That is" Yokohama furniture. " Of course, while inheriting the technology, Renka Kusamotomachi Kobo has evolved into making furniture that suits the lifestyles of modern people (laughs). "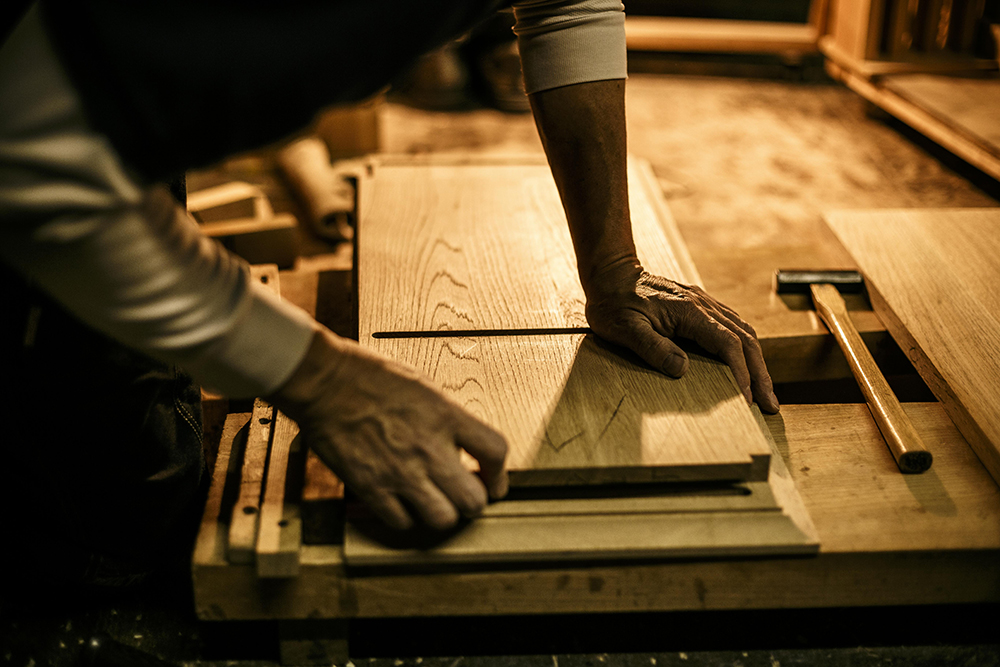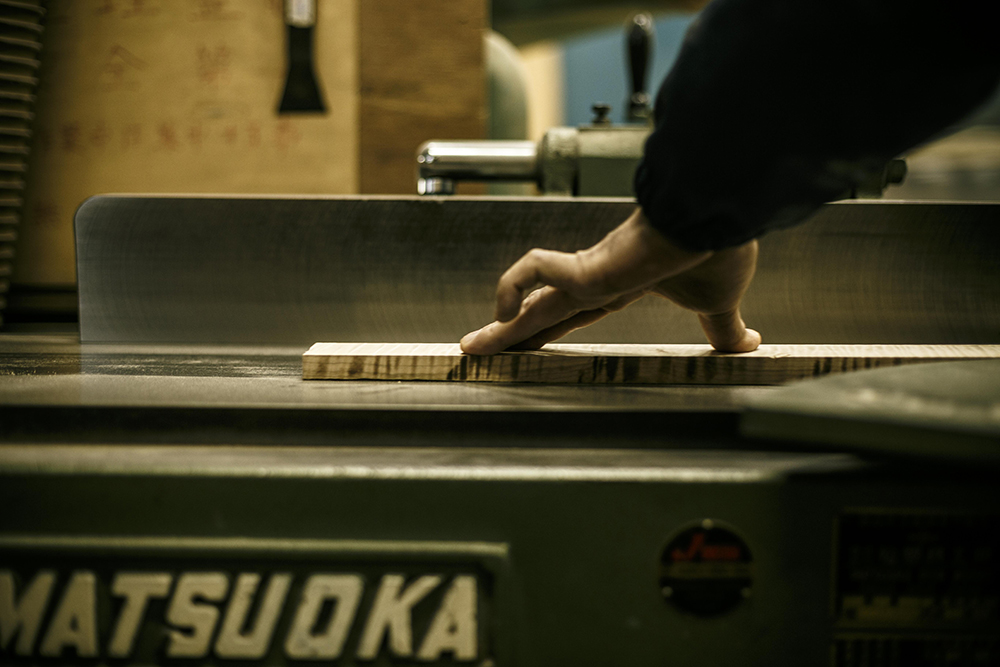 Mr. Uchida says so. As mentioned earlier, the unusual career story is also interesting. Ever since I was a kid, I was interested in design, architecture, and interiors, and loved making things. Partly because he liked clothes, he became a fashion designer for a major apparel maker with the dream of "I want to announce at Paris Fashion Week!". However, a few years later, he began to question the division of labor system unique to major companies and retired. When I was watching TV at home while I was on leave, I saw a furniture craftsman silently pulling a canna under a bare light bulb and said, "This is it!" He decided to "change the material from cloth to wood and express himself." Immediately went to a vocational training school to learn about furniture making and got a job at a furniture store in Motomachi, Yokohama. What was in the furniture store's workshop was a craftsman who decided to become a furniture craftsman, working under the bare light bulb on that TV. "Wow! I was excited that the craftsman I saw on TV was right in front of me. He was the ace of the craftsmen and the 4th batter. So naturally, good materials will come. A good job is coming. I was jealous of it, and while silently trimming wood (sawning wood of the required size and quality from raw wood and large wood), I strongly wanted to be that kind of existence someday. I remember. At that time, there was no one who could teach me how to make furniture, and it was all about stealing and learning how to make seniors. "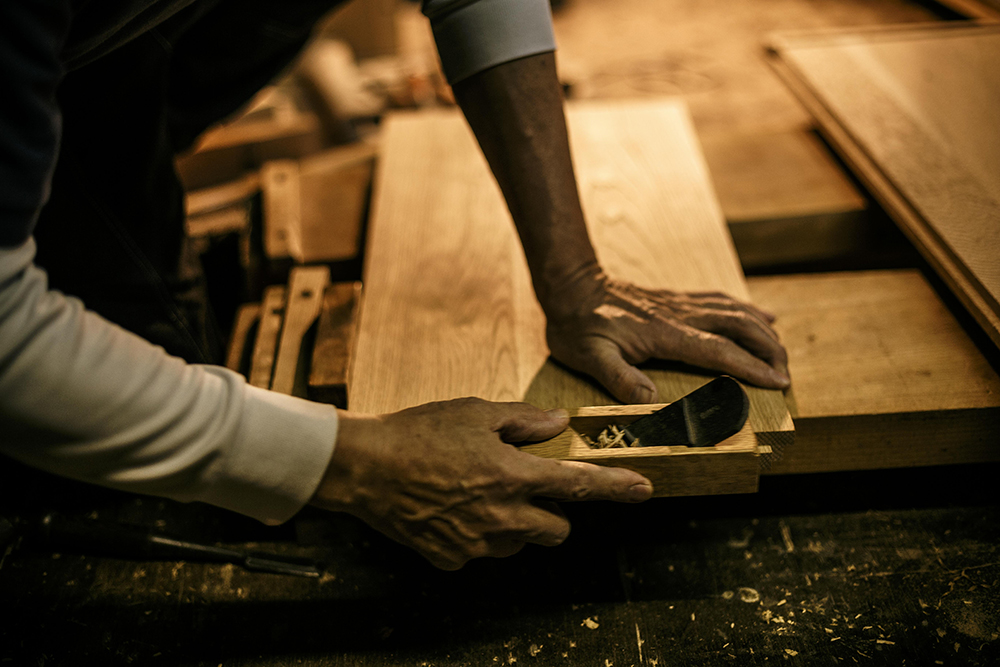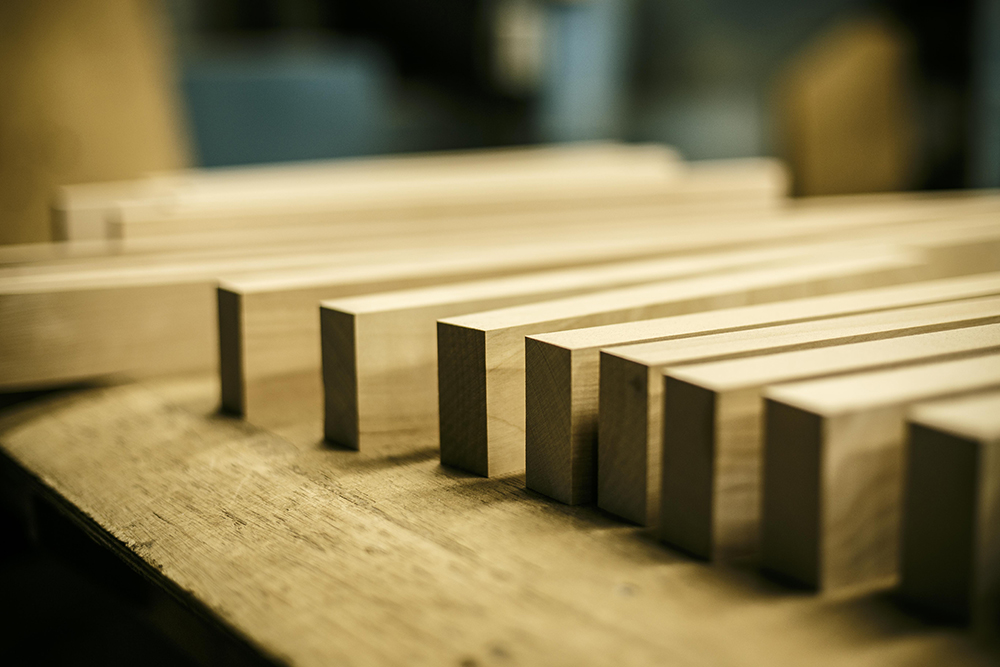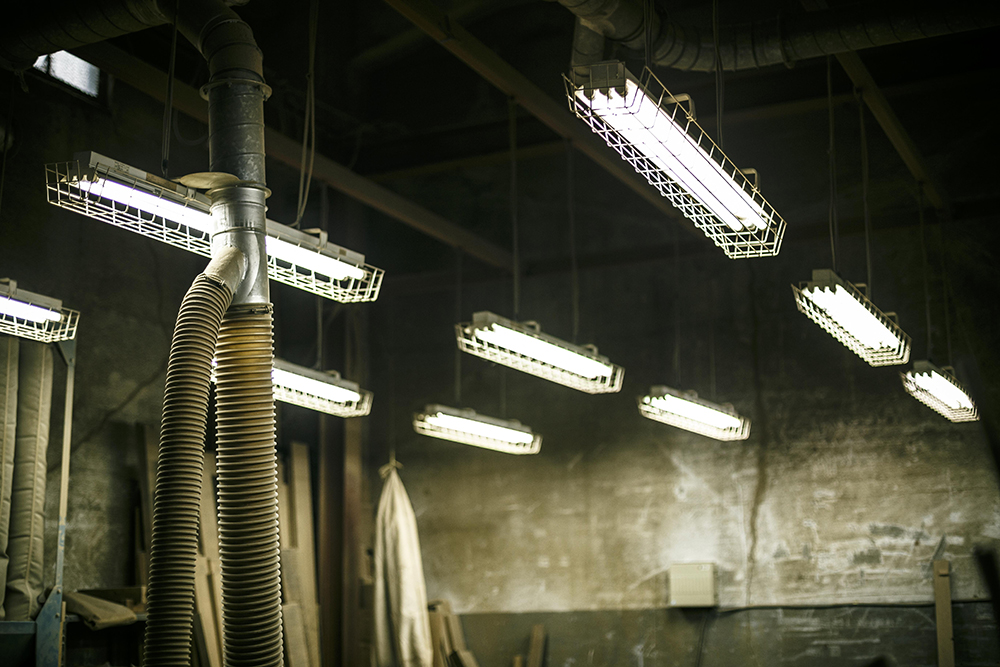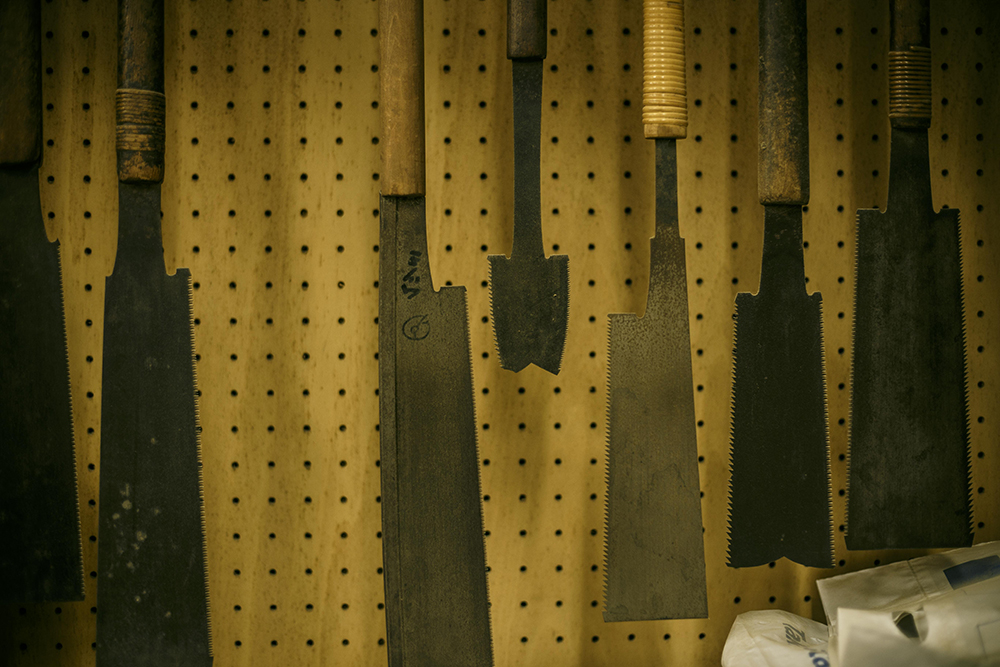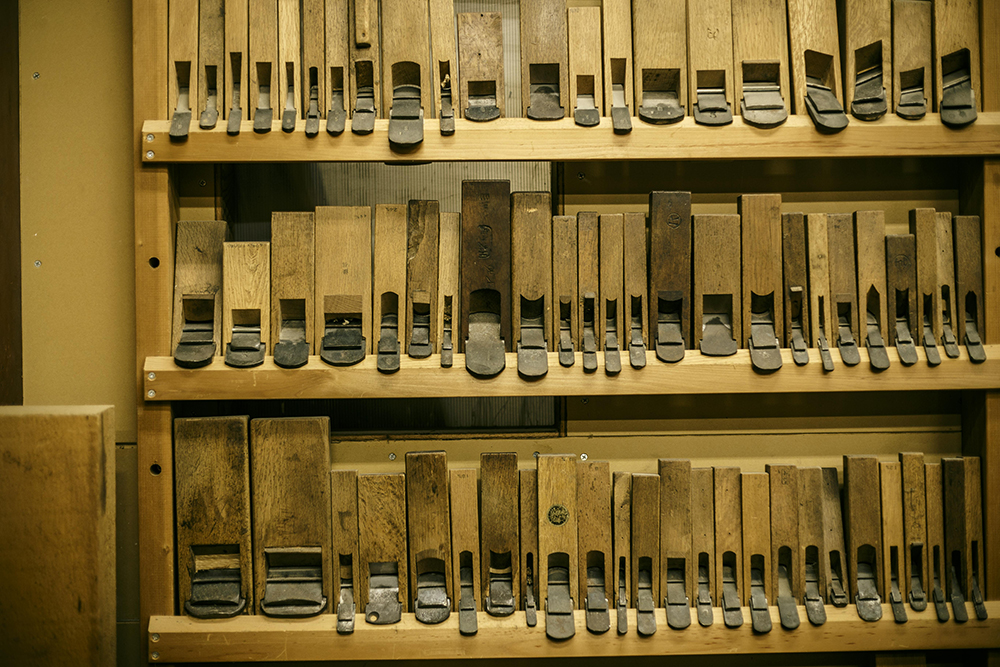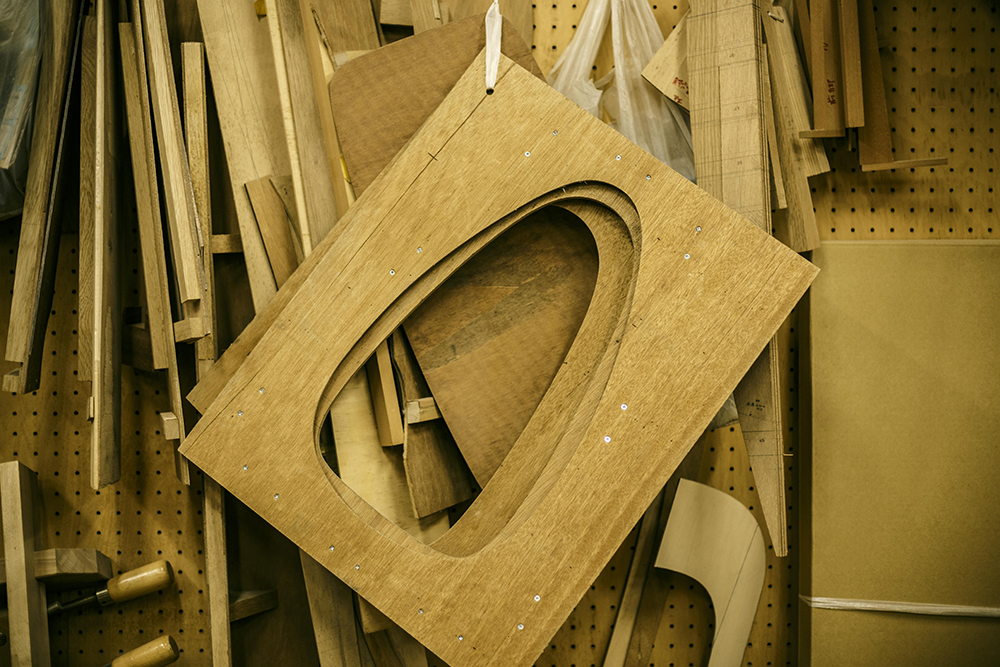 What is Mr. Uchida particular about when making furniture and repairing furniture? He immediately answered. "Customers are the best. I always try to put out my own taste within the frame decided by the customer. The craftsman is not a writer. I accurately grasp the customer's request and respond with all my strength. Realize the request. I think we are there to provide the technology to transform. We just do the best work we can do ... and that's it! "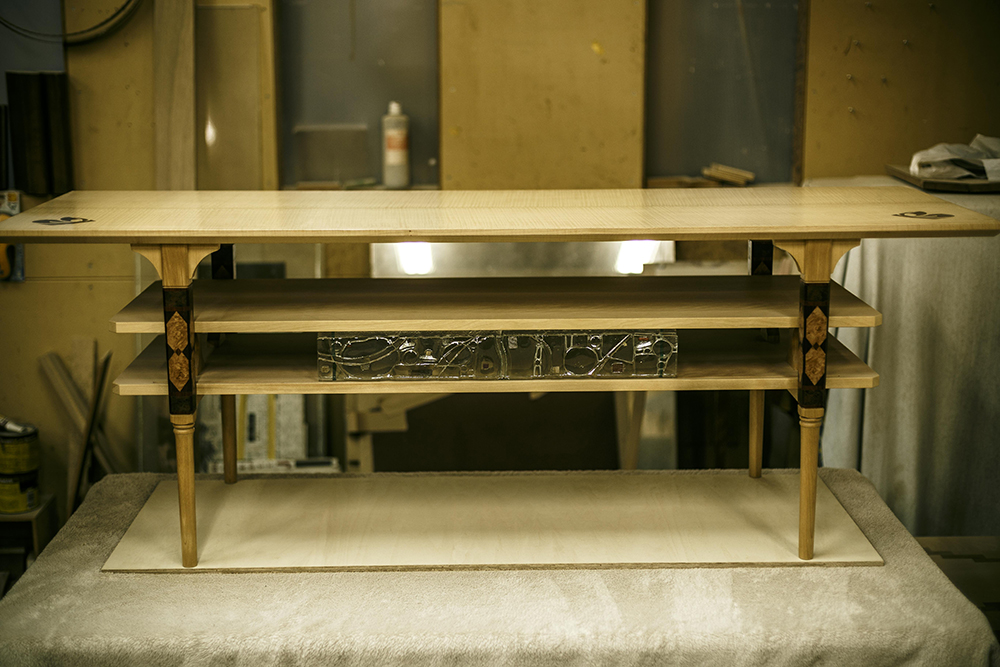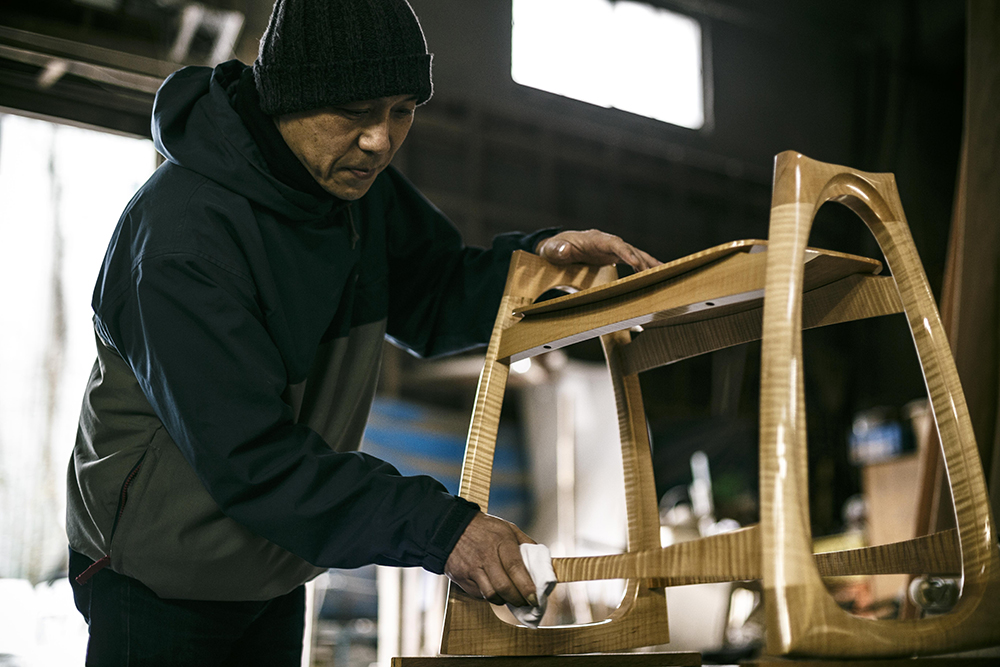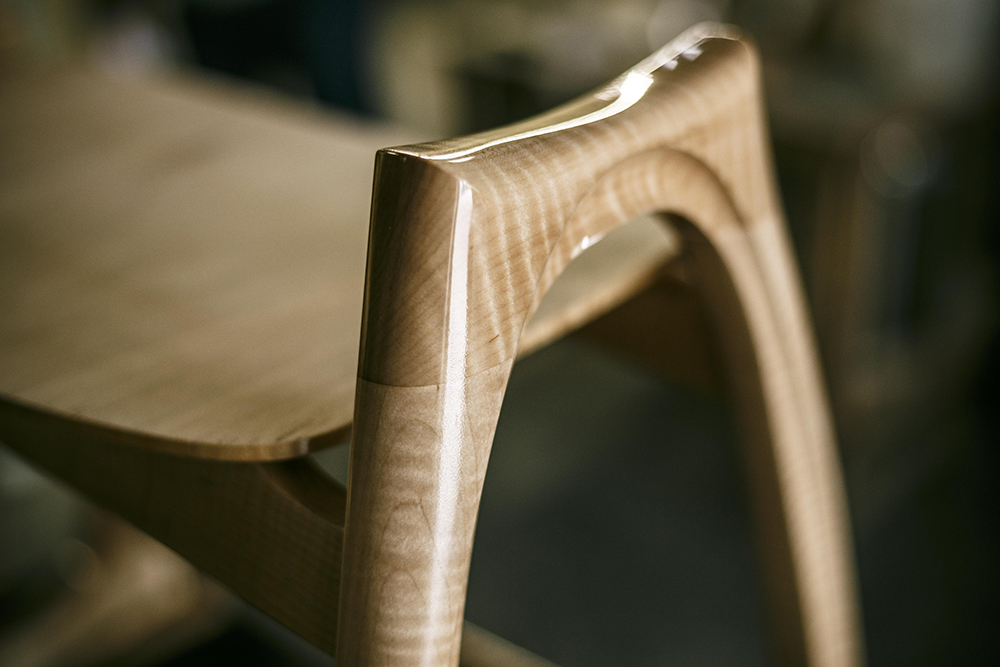 This is a cushion chair with an elegant line, which is one of the features of Yokohama furniture. If you put yourself in an ultra-thin backrest, it will be comfortable and carefully calculated to reduce the strain on your lower back.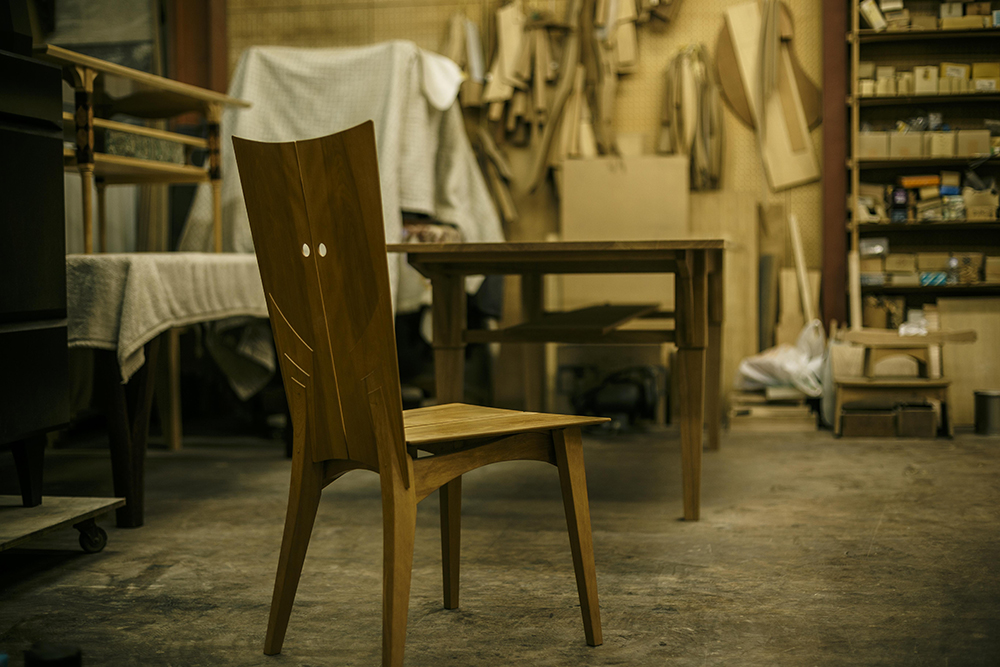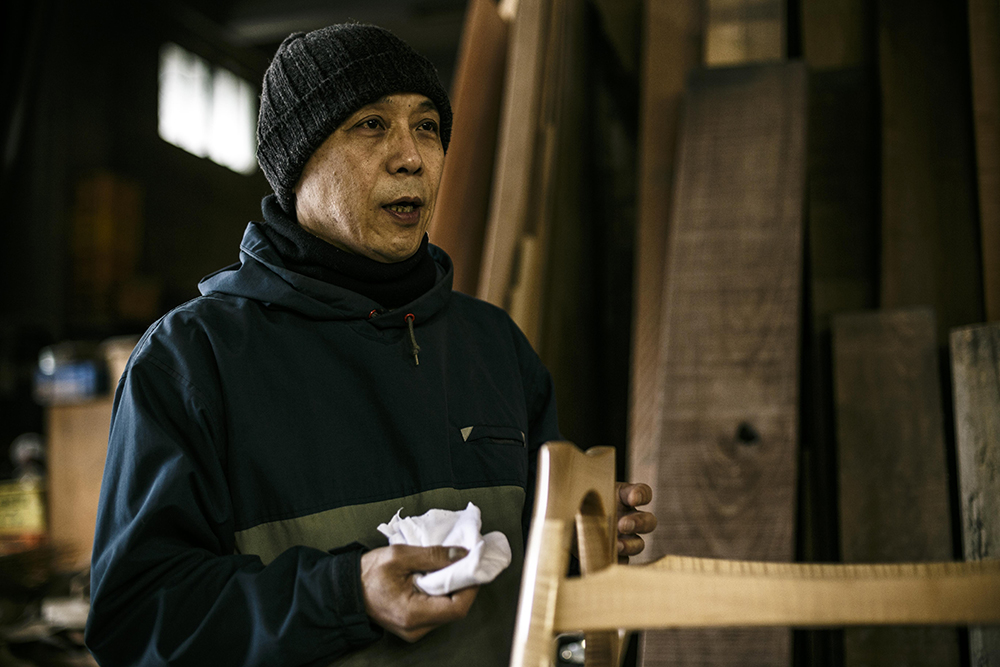 Finally, I asked Mr. Uchida about his future dreams. … "I want to make furniture without borders. Free furniture that is not tied to categories such as Western furniture and Japanese furniture, and is made only to please customers. From the port of Yokohama to overseas. Over 150 years ago "Yokohama furniture", which has its roots in furniture that has crossed the sea, will become furniture that gently blends into the lives of foreign countries across the sea ... It would be great if it became such an existence. "