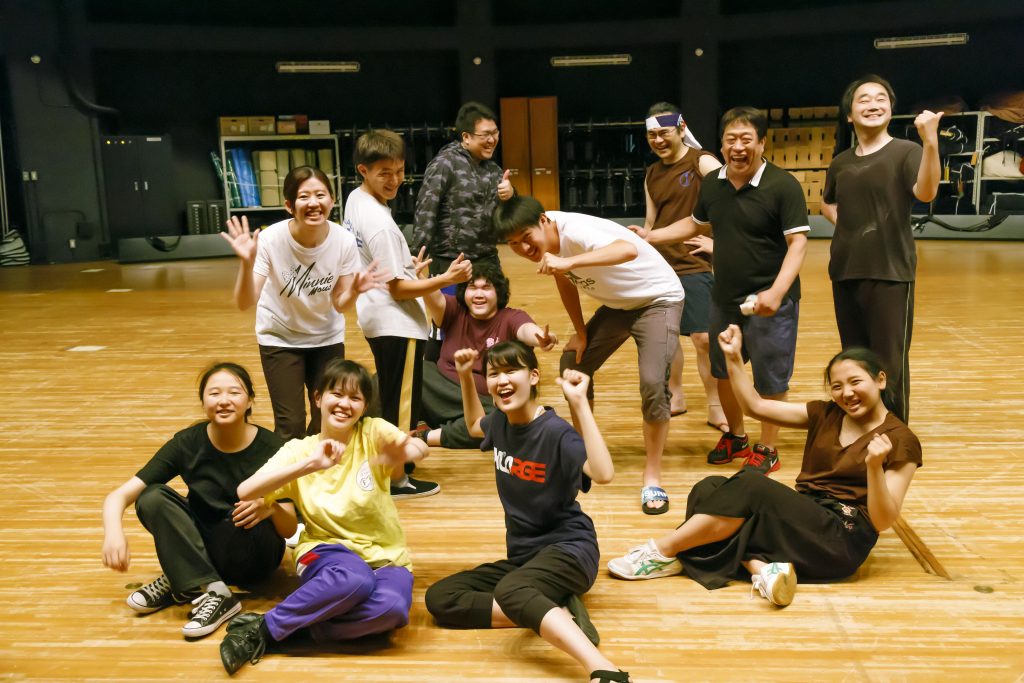 Theater / dance
[Ticket gift] I will put this summer on stage!
Drama club for young people 2018 performances
"Ten thousands! 10 years old!" Pre-performance feature!
~ There are also ticket gifts! ~
"The play school for young people" celebrating the 12th year. We will challenge young people (from high school student to 29 years old) widely recruited from the public and the theater company responsible for the Kanagawa Prefectural Theater Federation, not only casting, but also stage art, lighting, props, props, production together.
This is a joint project of the prefecture and prefectural theater factions that contribute to the development of young people through theater.
This year 14 people break through the audition and together with the studio salt which teaches, I am challenging to make one whole stage from a play, making tools, costume, publicity.
Since the conditions for application of the theater school are wide from high school students to 29 years old, various participants gather every year for age and career. Some people have experienced stage experience since childhood, others have no experience at all. In the meantime, it seems that he dared to focus on the basic training of the play in the future. In the August performance which can be said as a result announcement, we will perform a revised edition that was popular last year!

~ What is "Ten thousands!
It is a music play drawn by interwoven the physical expression of singing, dancing, rhythm ensemble, etc. with the feelings of elderly people and nursing care staff in the special nursing home for the elderly "Furusato".
Toward a new school student this work that was performed well last year at the McGal Theater
We will revise the script and perform it as "Millionaire! Old! -2018ver.-".
One day we have refrained from actual production in about a month. Sometimes I heard the students who are going on the production to the school students who have overcome the difficult exercise while tears floated!
ads / 2018/07 / MG – 2201 – 1024 x 683.jpg "alt =" "width =" 1024 "height =" 683 "/>
Ms. Hayashi
In the future I would like to become a voice actor, so I joined in order to gain experience. It is my first time to play, but I enjoy it very much. Always saying "the voice is small", I hope to deliver my voice firmly to the heart of the customer in the production.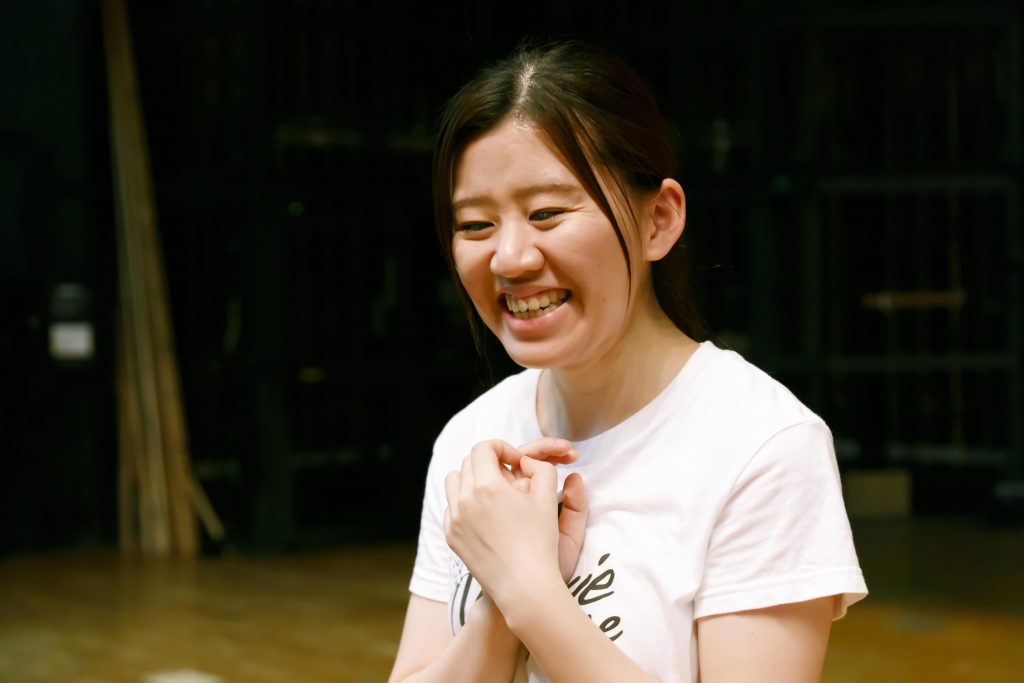 Natsuko Hayashi
I was interested in theater, watching the performance of the theatrics club three years ago. Although I participate for the first time at a play school, I am enriching because I can also work on singing and dancing. We aim for customers to enjoy, and for myself to enjoy the stage, I will do my best.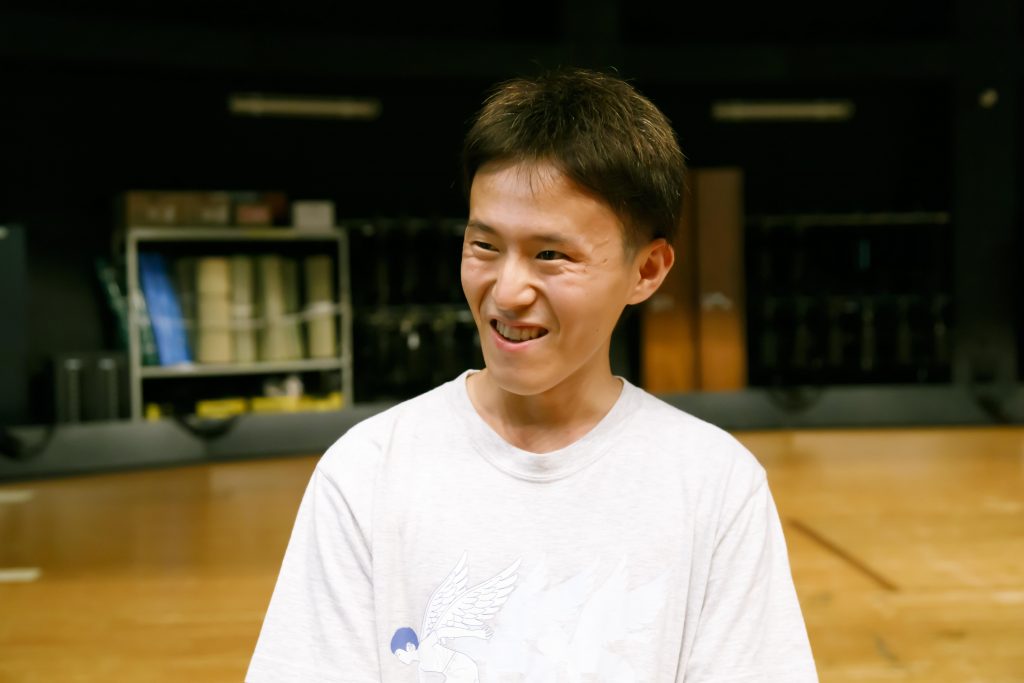 Mr. Shimizu
I like Mr. Asakusa's play of Studio Salt and I wanted to join together and joined. Although I have been involved in the theater until now, my eyes have been opened to a world I did not know in theatrical cram school, and it is a series of discoveries. In production, I think that our fever is transmitted to our customers, and we hope that we can get excited throughout the theater.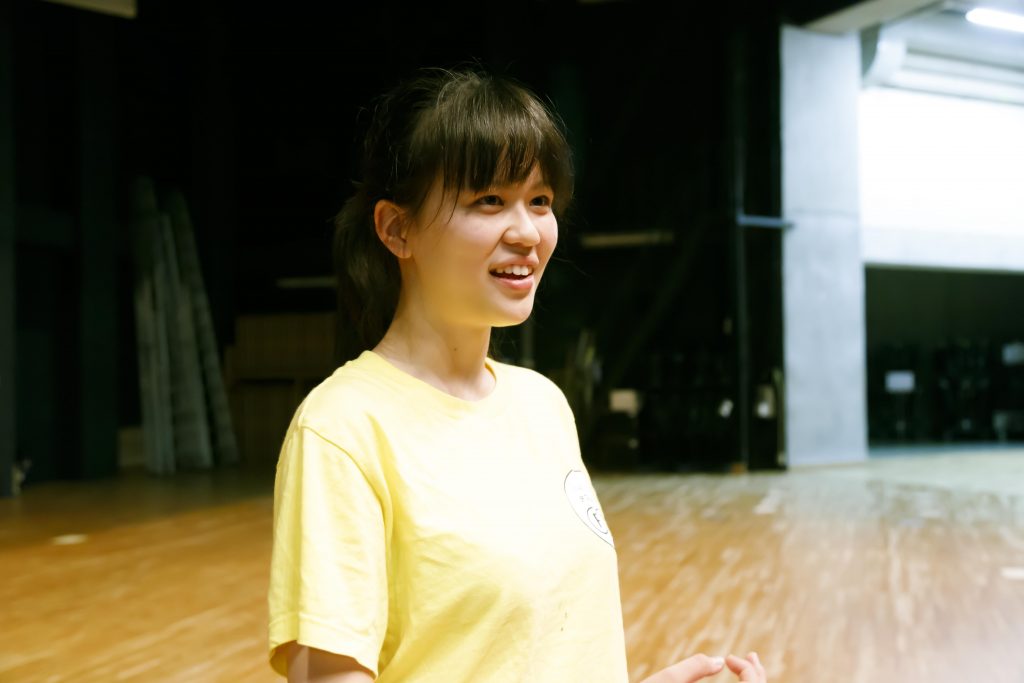 Although I've been playing a musical, I am not good at acting, so I wanted to hone up that part and joined. So it was a good experience to learn the basics of acting foundation.
It seems that the number of participants is small this time, but I would like to see the best stage.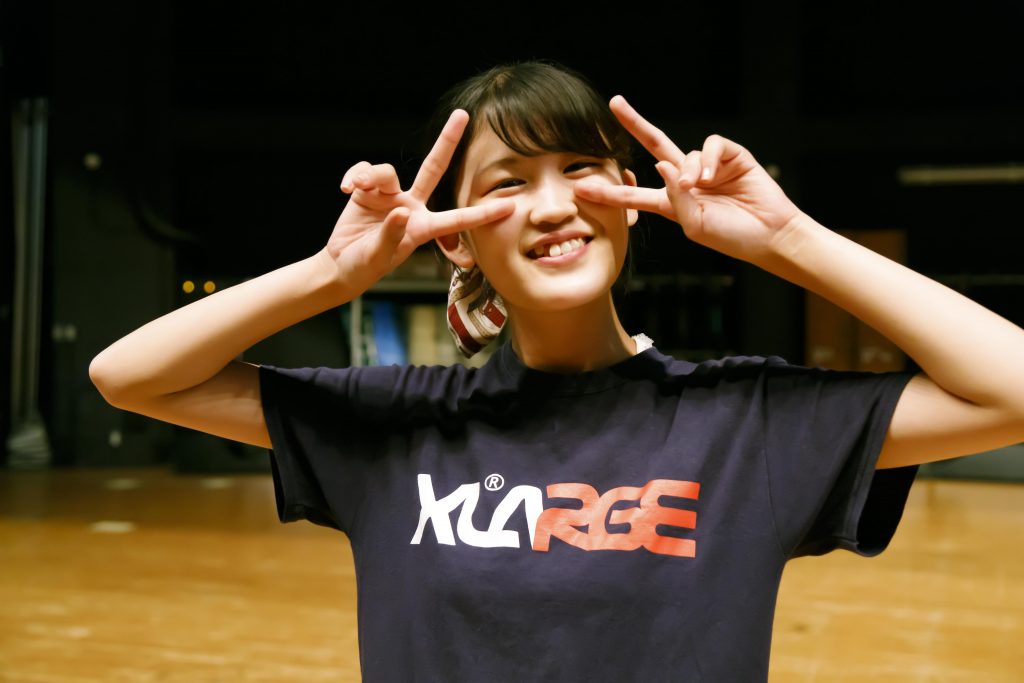 Mr. Saki Kawai
It is the third participation in a play cram school. Studio stuff Shiina Mi writes a script that sticks to the core of mind, so everyone will try to respond and I can work hard as well. Please work hard and see absolutely nice things, so please do come and see it!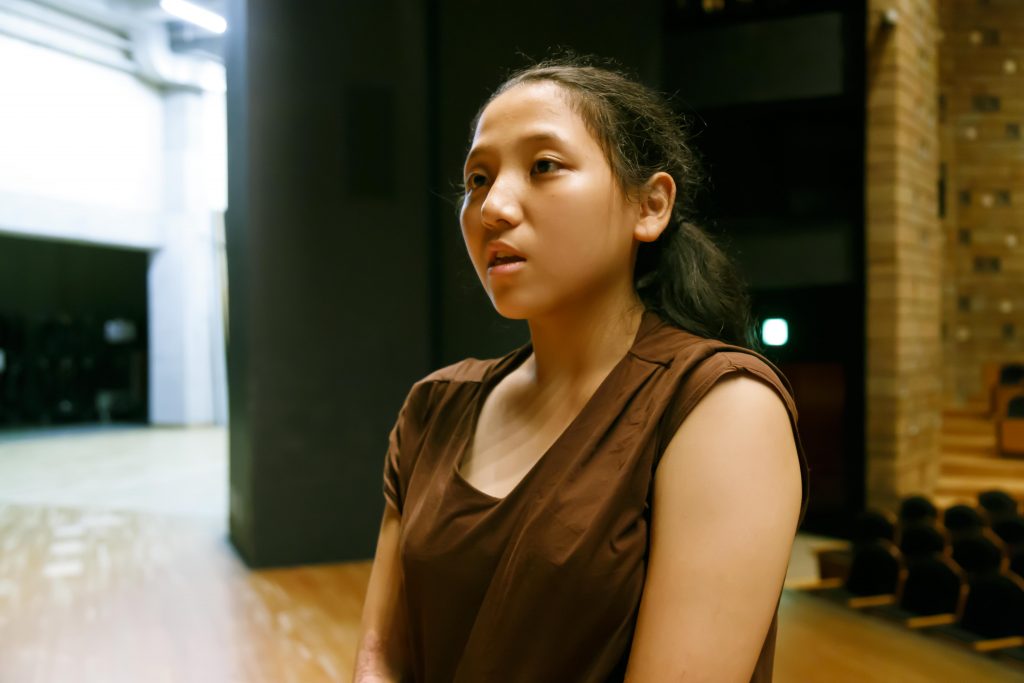 Ms. Rosuke Kawano
I belonged to a troupe since I was a child. Although the theatrical activity cram school is the first participation, I am able to learn different methods from the past and it is fun to be able to play along with my age.
Being able to express emotion properly with yourself. That is my goal.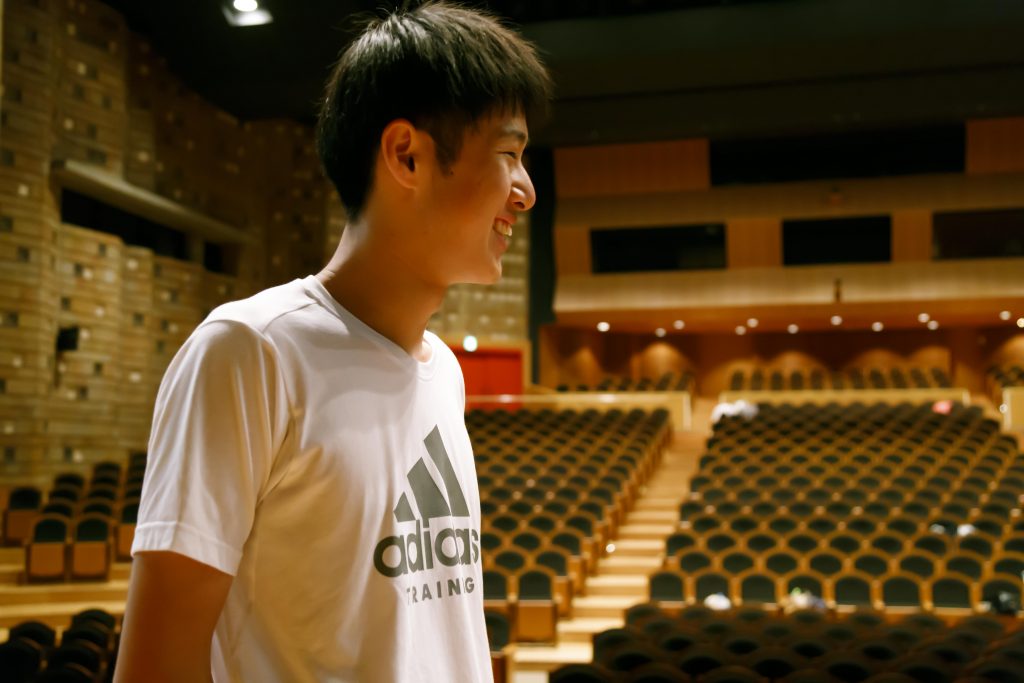 Yuzaki Yamazaki
It seems that I woke up to the enjoyment of the theater was a 4th grade elementary school curriculum. I do not remember (laugh). Enter junior high school and concentrate on club activities Although I was away from the theater, I thought that I would like to try again, I joined the play.
For a little adult, I thought myself, I am reading the script firmly. I want to make the rhythm resonate to the back of the customer's eardrum and make it a stage that you can think that it was "fun".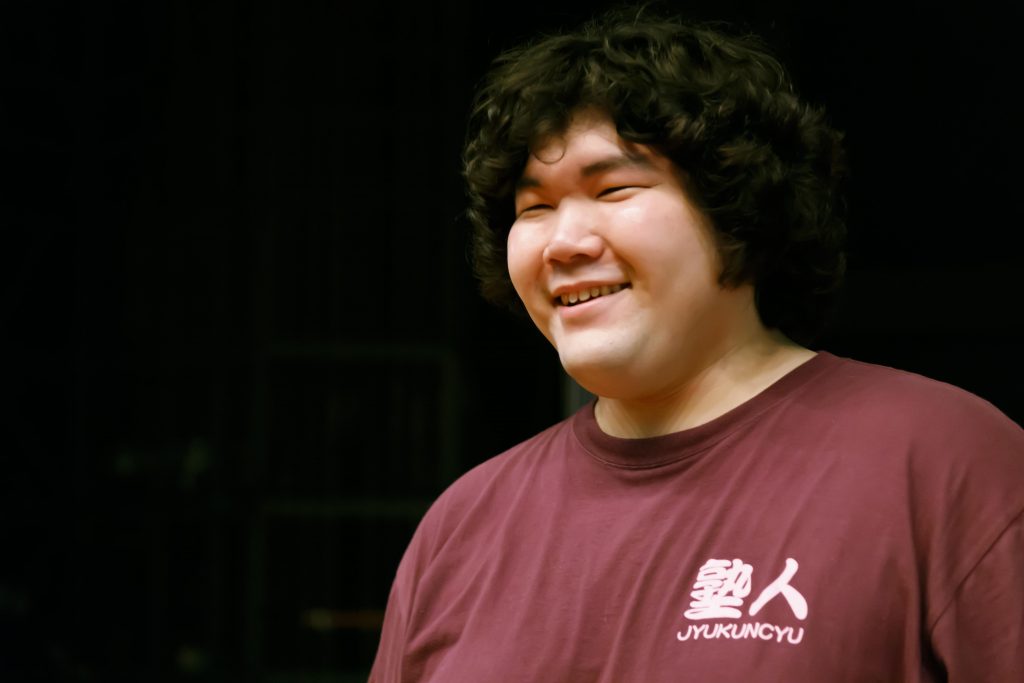 Mr. Hatanaka Jriya
Theatrical cram school is a participation for 3 consecutive years. As I will spend the whole summer, I thought about taking a break this year, I was invited to Mr. Asaka to say "This workshop is amazing this year" (laugh). But that word did not make a lie. I think that everyone's way of expression will change, so I'd like to have more impact than last year. This summer, with this member, I will make a work that makes a tremendous impression for those who came to see!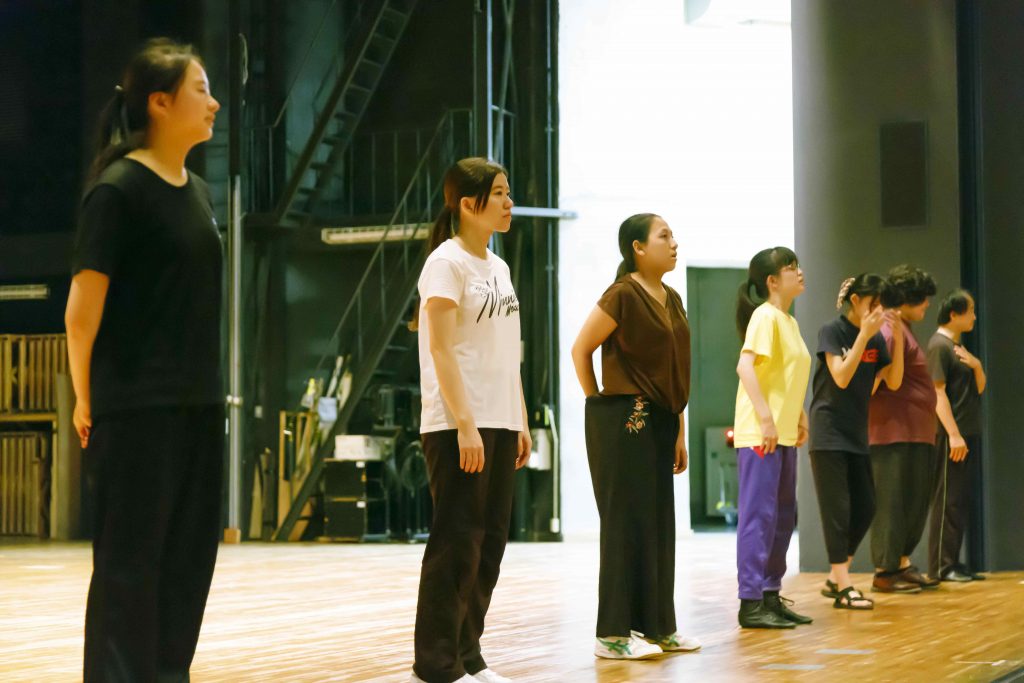 "Production note"
The guidance of a play school is "Studio Salt" which is based in Yokohama. I usually work on straight play, but at the theater institute I also take songs and dances, so it's an activity that is often learned for themselves.
Professor Asakusa Asa sponsored by the organizer, I talked to Sena Shiina writer / director.
2018/07 / MG – 2149 – mini – 1024 x 683.jpg "alt =" "width =" 1024 "height =" 683 "/>
I am in charge of Asakusa Shaku Juku and this is my third year, but I am making works of a different style from our theater company. Therefore, there is no consciousness to "teach me" anywhere, every time I am stancing with "to make it together."
Shiina This time we will perform a revised edition of "Million! 10,000!" Which I played last year. The concept and the basic story that the young people in their teens and 20s play the role of the elderly in their 90s without aging makeup are the same, but since the appearance and the number of people are different, it may be a completely different work not.
Asaka This year we invited lecturers from outside and devoted ourselves to basic training such as vocalization, and also worked on etude (improvisational play). I think that I had a painful thought, but the result should be on stage.
Also in the copy of the Shiina work, "It is irreplaceable at this moment" is the theme of the work and at the same time it can be said of the students of the theatrical cram school. Please do not miss the brilliance of this moment of their only moment that you can not do after becoming a good actor or adult.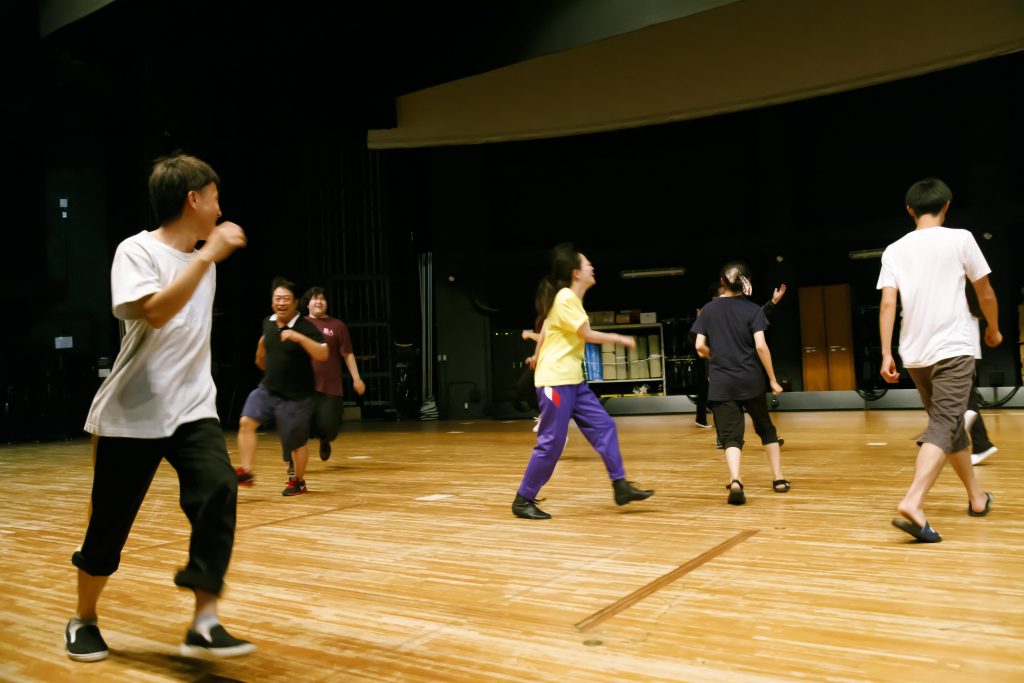 Drama club for young people 2018 performances
r: # 0000ff ">" Million! 10,000! "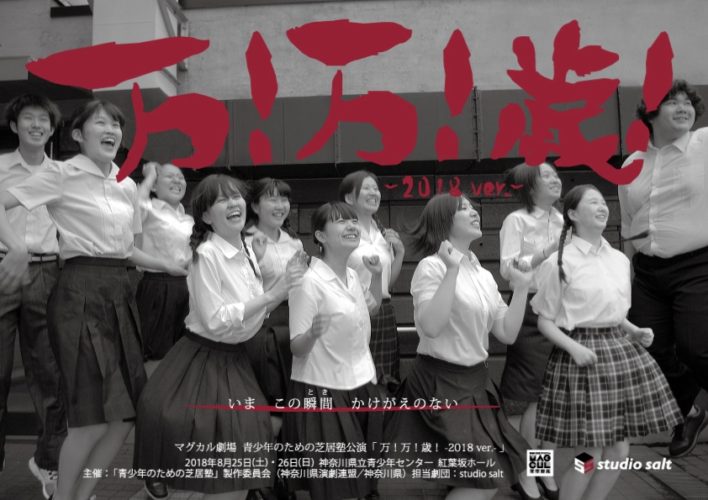 [Date and time] August 25 (Saturday) 13: 30/18: 30 26 26 (Sunday) 13: 30
[Venue] Kanagawa Prefectural Youth Center Konohara Saka Hall
[Rate] General ¥ 2,800, under the age of 22 · University student ¥ 1,500, under high school student ¥ 1,000
[Inquiries] Youth Center Hall Operation Division TEL.045-263-4475
seishonen.c.kikaku@pref.kanagawa.jp
***********************************
【Outline of application】
Magcal · Dot · Net Official Twitter account " @ MAGCUL " is followed and retweeted by " Twenty Million! Age!" Which will be performed at the Kanagawa Prefectural Youth Center on August 25 (Saturday) (13: 30 times) We will present a viewing ticket to 2 pairs of 4 people.
【Application method】
1. Follow Magcal · dot · net official Twitter account " @ MAGCUL ".
2. Rewrite the ticket gift submission post with '# million age 2018' posted from the official Twitter account during the following application period. Application will be completed above.
【Application deadline】
AugustFriday the 17th ( until 24 : 00 )
※ Reweets made by the above deadline are eligible for entry.
【Lottery · Winning Announcement】
For winners, we will contact you by e-mail from Twitter's direct message from Magcal · dot · net official account after the campaign period.
We will replace the winning announcement with the winning contact of the direct message. In that case we will check the name and contact information of the applicant so please reply directly to the direct message.
Please tell the applicant's name and "Magcal · dot · net got a present" on the day <8/25 (Saturday)>, the venue "Kanagawa Prefectural Youth Center Kohaka Saka Hall" window. We will give you a ticket from the staff.
※ In order to confirm your identity, you may be required to present a direct message of smuggled winning contact on the spot. (If you do not have a smartphone please print out a direct message and present it)
* We do not use personal information we have at all for purposes other than lottery.
【Eligibility · Conditions】
● Person who has valid e-mail address.
● Magcal · Dot · Net Official Twitter account, following " @MAGCUL ".
* If you cancel follow-up before the winning announcement, the entry / winning will be invalid.
● Retweet tweets for entries posted from the official Twitter account within the entry period.
※ Please be sure to join us with your account set to "public". If the account is private, it will not be considered a participation.
* If you set Reject Reception for Direct Message, it will not be considered participation.
※ Quoted retweets are not considered participating. Please participate in the retweet.
● For accounts that do not have a profile, user name, self-introduction, icon, etc., it may not be considered as participation due to Twitter specifications.
FrequencyAccounts that do not frequently take action (tweets, retweets, likes, reply etc.) may not be considered as participation due to Twitter specifications.
● After opening the Twitter account, accounts not checking if the email address is the one on the person's account may not be considered as participating due to Twitter specifications.