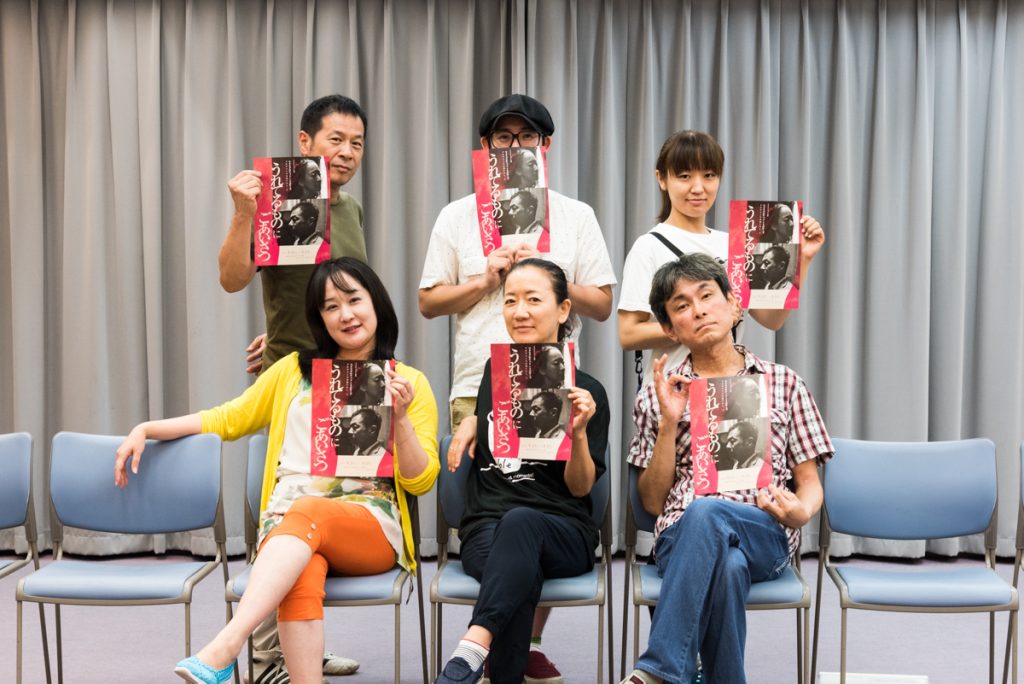 Theater / dance
【Ticket Gifts Available】 Adult Love Comedy
Magcal Theater, which provides a place where you can freely publish and disseminate about the performing arts, such as theater, dance, music, etc., to cultivate cultural artists. The program will start in the second half of this season.
This time we introduce "Watarida rocket and Miyukizu" produced performances "greetings to be bored." I asked Miyuki Okamoto of Miyukis, one of the organizers, about the enthusiasm for setting the stage for the opening of September 21 (Friday).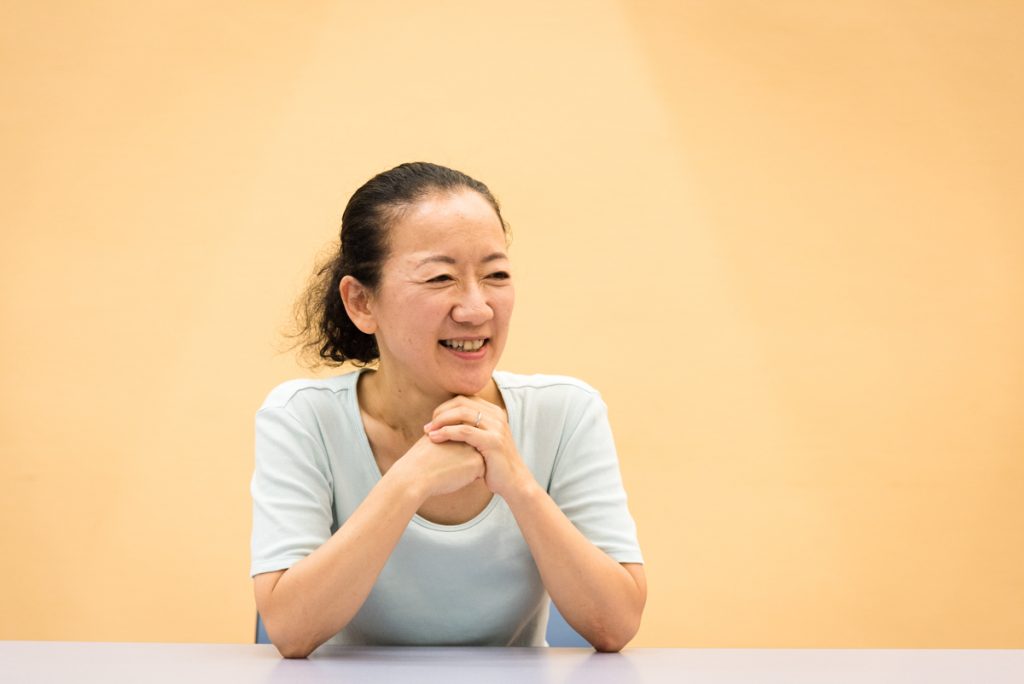 What kind of unit is "Watarida rocket and Miyukizu"?
In the Kanagawa Prefectural Theater Federation to which I belong, it was the beginning that members of another theater company wanting to perform 'Kitaima' 's "Kotobuki" gathered and set up a unit called "Green Shinichiro and Miyukizu". Since there were only three characters, it was hard to perform at the theater company that was at that time. After that I performed the performance twice and then I thought of what I would like to do next, and it became a story about Oda Hiroyuki who has been working as a "Watarida rocket" personal unit "Let's play together." Oda is my husband, once belonged to the same company, but since quitting, I worked separately from each other, so it will be the first time in a long time.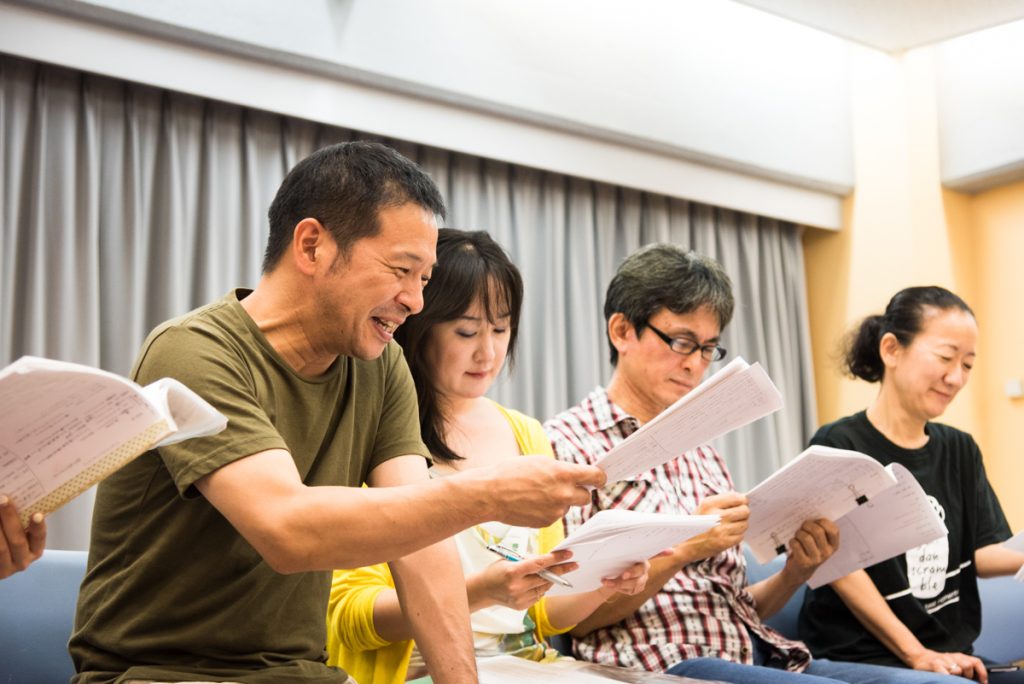 I heard that the performance work "Greeting to Urreus" is the original original script.
I agree. Basically "miluKeys "is a unit to perform a screenplay that I would like to act.I worked as a producer, chose a favorite script, talked to my favorite actor and asked the director to perform it in a style I asked It was.
But this time I asked Toshiaki Tsuboi of "Theater company scramble" for screenwriting. About the end of last year, it was a chance that when I was talking "Watari Da rocket and Miyukizu" next year "I will write it if it is me". I liked Mr. Tsuboi's work and I also appeared, so it seems that this show was decided on the spot.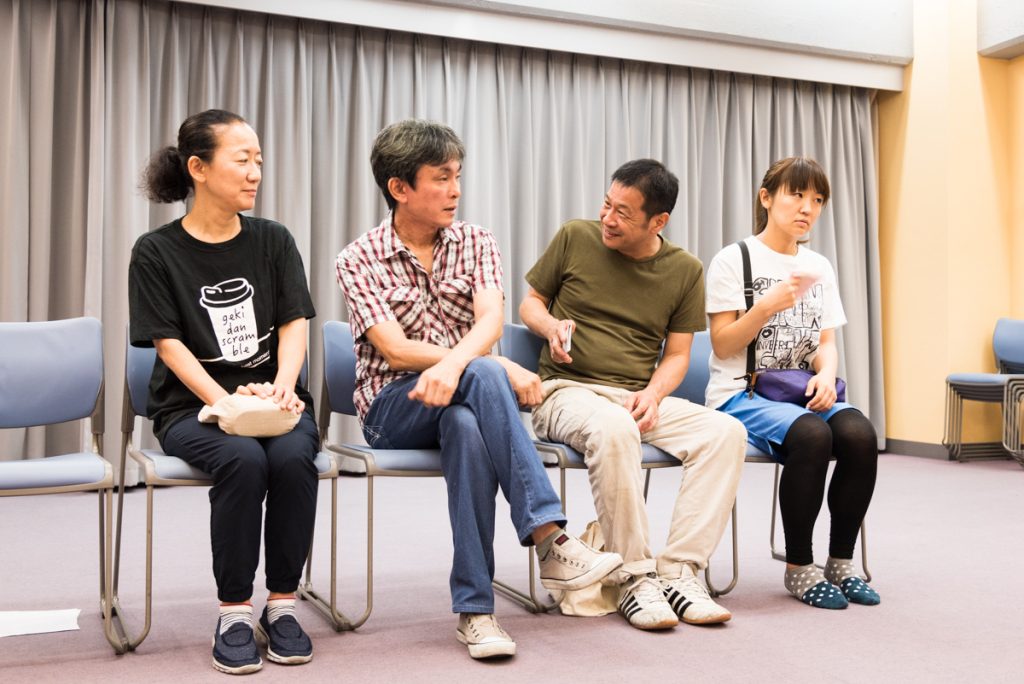 What kind of work is it going to be?
First of all I gathered members and Ms. Tsuboi got the script written according to the actor. Points are not too surreal, people are not dying, about 2, leave everything to the end. Originally I like "easy-to-understand" works, but Mr. Tsuboi is the one who writes comedy-touched works, so it seems to be an interesting story this time as well.
Five people who appear in the festival are fresh as they co-star except for Oda for the first time. I'm looking forward to what kind of chemical reaction will take place on the stage.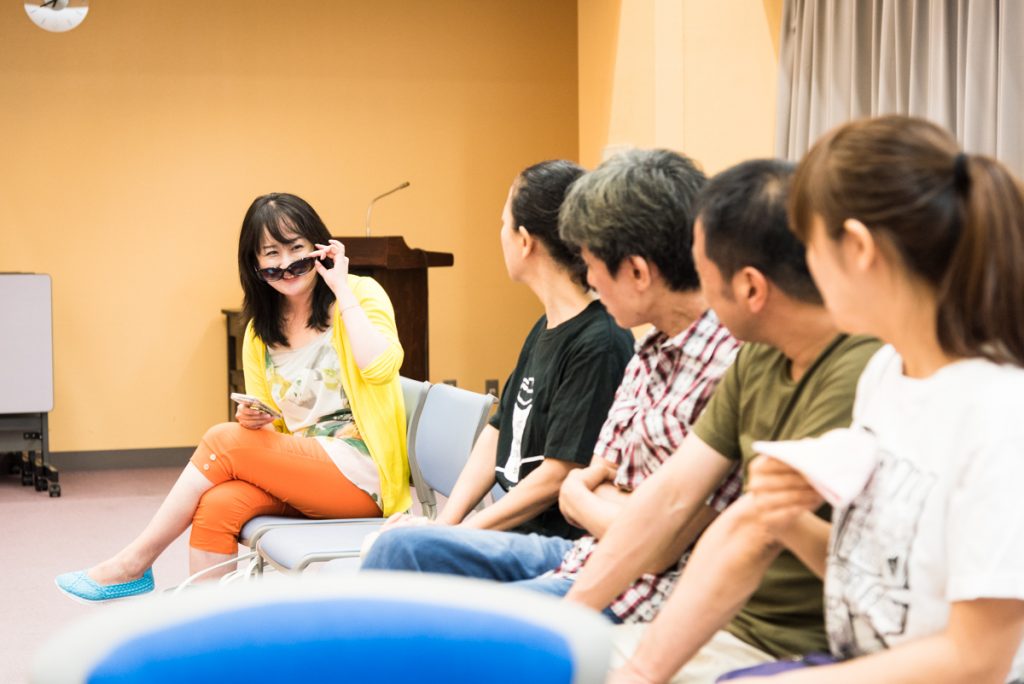 Please give a message to the viewers.
Because it is not a so-called message-oriented play, it is a stage where you can think that it is "funny" for those who do not often see drama, and those who first visit the theater. After the show " I did not understand well "(laugh). Since the production schedule also established times of opening Friday night at 8 o'clock, people working in Tokyo on weekdays and those who work on weekends are fine.
Even if there is somewhat disgusting things at work, I think that I can feel better when I see the stage, so please come and join us!
---
"Production note"

Toshiki Tsuboi, who presides over theatrical group scramble, is responsible for the production and directing. This time it is my first time to offer works to other units as I have written down works for my own company. He seems to be fascinated to make a work with a member different from usual.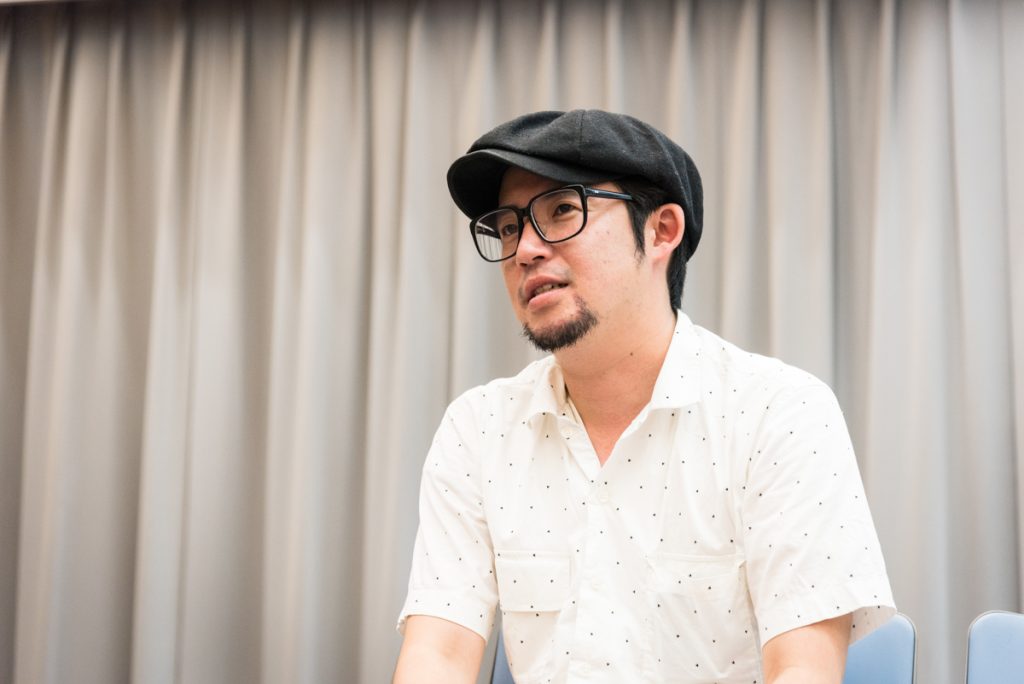 "Because most of the performers are older than themselves, I wrote down the theme of" elderly love comedy. "Do not you think that adults desperately love romance is ugly and funny Because it is a theme that picks up family relations, diseases, death etc anywhere, I withdrew them all and aimed for a play "nothing happens" in a sense, so there is nothing to bring home with anything, but simple I think that you can say "I was fun ~" and return home. "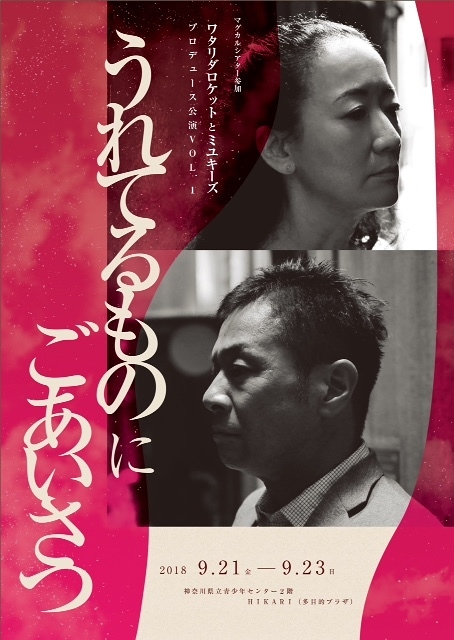 Watarida rocket and Miyukizu Produce Performance vol.1
olor: # 993366; ">" Greet greeting "
[Date and time] September 21 (Fri) 20: 00/22 (Sat) 14: 00/19: 00/23 (Sun) 14: 00
[Venue] Kanagawa Prefectural Youth Center HIKARI (Multipurpose Plaza)
[Production / Directing] Tsuboi Toshiki (Theater company scramble)
[Cast] Miyuki Okamoto, Hiroyuki Oda, Akihiro Koyama, Ring Yura, Tomomi Niwa (Show GEKI)
[Rate] Advance ¥ 2,500, same day ¥ 3,000, less than high school student \ 1,000
[Inquiries] TEL.090-7196-7017 E-mail: miyukie_s@yahoo.co.jp
Blog: https://ameblo.jp/watarida-miyukies
***********************************
【Outline of application】
Mugcal · dot · net Official Twitter account " @ MAGCUL " follow-up & retweet with a viewing ticket for "The greeting to the reputation " which will be performed at the Kanagawa prefectural youth center at 14:00 on Saturday, 22nd (Saturday) , We will present to 2 pairs of 4 people.
【Application method】
1. Follow Magcal · dot · net official Twitter account " @ MAGCUL ".
2. Rewrite the ticket gift submission post with '# Uryono 2018' posted from the official Twitter account during the following entry period. Application will be completed above.
【Application period】
From this article release to Friday, September 14, 24:00
※ Retweet that was made within the above period is eligible.
【Lottery · Winning Announcement】
For winners Magcal · dot · net official accountsWe will contact you after the campaign period with Direct Message from Twitter.
We will replace the winning announcement with the winning contact of the direct message. In that case we will check the name and contact information of the applicant so please reply directly to the direct message.
On the day <9/22 (Saturday) at 14:00>> Please inform the applicant's name and "Magcal · dot · net got a present" at the window "Kanagawa Prefectural Youth Center HIKARI" to be the venue Please give me. We will give you a ticket from the staff.
※ After sending the direct message, if there is no reply for a certain period, winning will be invalid.
※ In order to confirm your identity, you may be required to present a direct message of smuggled winning contact on the spot. (If you do not have a smartphone please print out a direct message and present it)
* We do not use personal information we have at all for purposes other than lottery.
【Eligibility · Conditions】
● Person who has valid e-mail address.
● Magcal · Dot · Net Official Twitter account, following " @MAGCUL ".
* If you cancel follow-up before the winning announcement, the entry / winning will be invalid.
● Retweet tweets for entries posted from the official Twitter account within the entry period.
※ Please be sure to join us with your account set to "public". If the account is private, it will not be considered a participation.
* If you set Reject Reception for Direct Message, it will not be considered participation.
※ Quoted retweets are not considered participating. Please participate in the retweet.
● For accounts that do not have a profile, user name, self-introduction, icon, etc., it may not be considered as participation due to Twitter specifications.
● For accounts that do not frequently take actions (tweets, retweets, likes, reply etc.), it may not be considered as participation due to Twitter specifications.
● After opening Twitter account, you do not conduct the process of confirming whether the mail address belongs to the personIn counts it may not be considered as participation due to Twitter specifications.