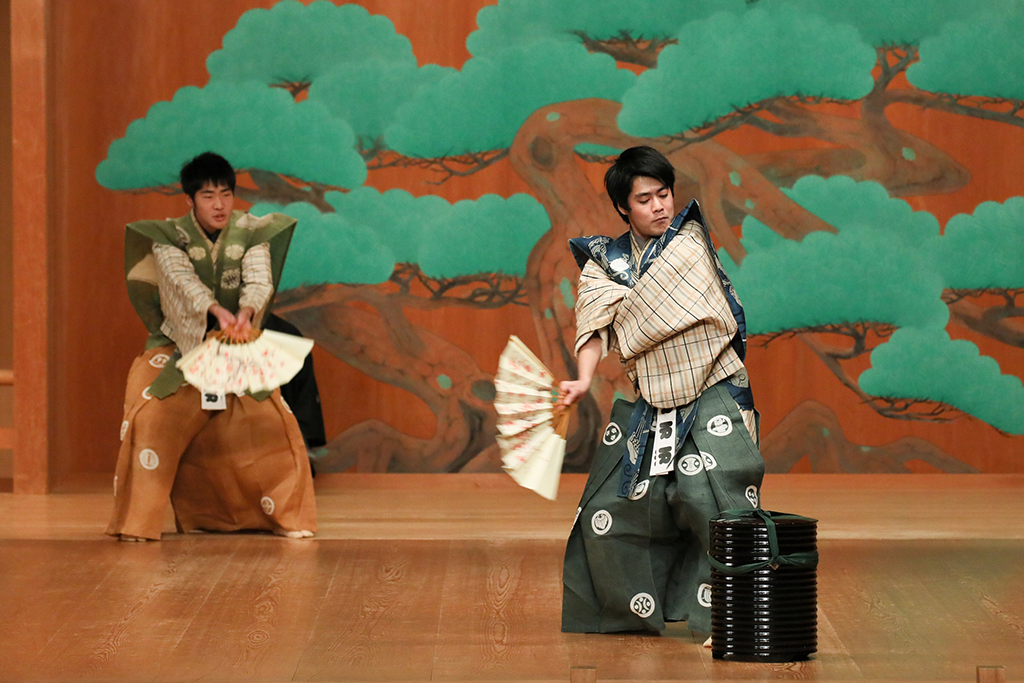 (TOP image) Kyogen "Tsuko" (Izumi school)
"Yokohama Kyogen-do" is held by Yokohama Noh Theater on the second Sunday of every month. With commentary and 2 Kyogen songs, all seats are reserved at a reasonable price of 2,000 yen! From classic familiar Kyogen songs to rare songs that are rarely seen, for those who are new to Kyogen and for Kyogen fans, Japanese classical performing arts It is a content that you can feel free to enjoy a certain Kyogen.
In October, pay attention to the "armor belly band", which is the highlight of the story of the Taro crowner who reads a book written about armor, and the actions of the Taro crowner and Jiro crowner in front of the deadly poison (Bushi). We will be welcoming the Nomura Manzo family to send two songs of "Busu".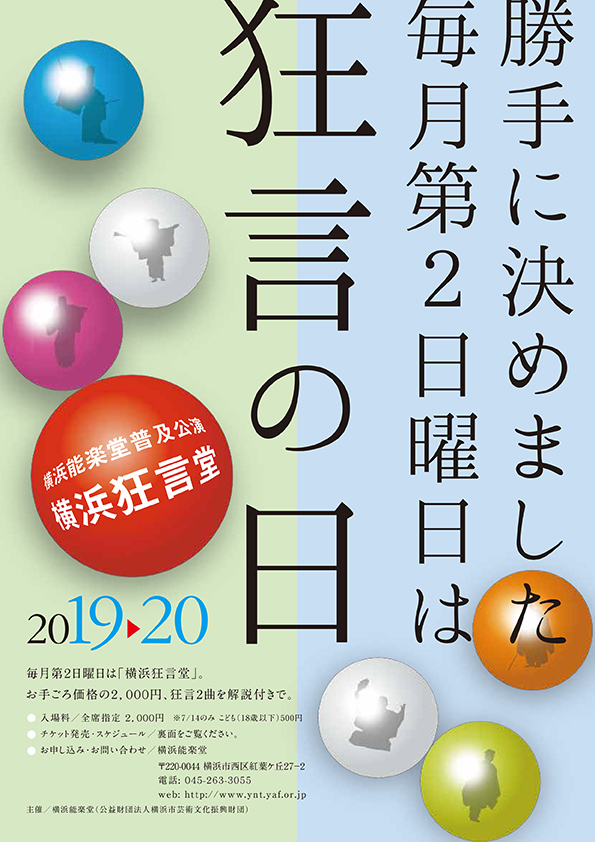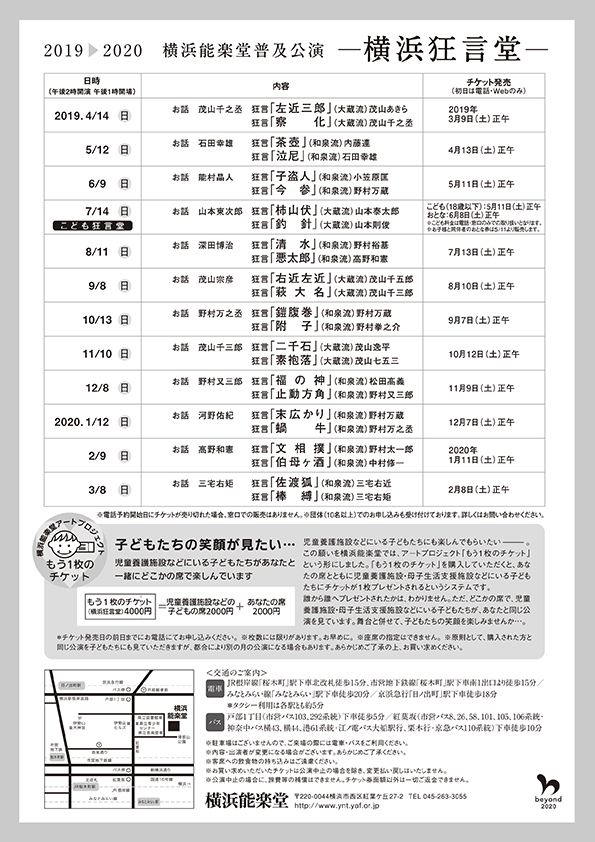 This event has ended.
Yokohama Noh Theater popular performance "Yokohama Kyogen Hall"
[Date and time] October 13th (Sun) 14: 00-15: 25 (opens at 13:00)
[Venue] Yokohama Noh Theater
[Details] Story Mannojo Nomura, Kyogen "Armor belly roll" (Izumi school) Manzo Nomura, Kyogen "Tsuko" (Izumi school) Kennosuke Nomura
[Price] (All seats reserved) ¥ 2,000
[Organizer] Yokohama Noh Theater (Yokohama City Arts and Culture Promotion Foundation)
[Ticket reservation] Yokohama Noh Theater TEL.045-263-3055 / Click here for online reservations !!
[TEL] 045-263-3055 (Yokohama Noh Theater)
***********************************
The application for the present has been closed. Thank you for many applications.
[Summary of gift application]
We will present 5 groups of 10 people with a viewing ticket for "Yokohama Kyogen-do" to be held on October 13th (Sun) at Yokohama Noh Theater.
【Application method】
If you would like to receive a viewing ticket as a gift, please fill out the necessary information from the application form below and apply. We are looking forward to your application.
[Application deadline]
Until 24:00 on Thursday, October 3, 2019
[Lottery / Winning Announcement]
Winners will be notified by e-mail, so please be careful about your junk e-mail settings. The email will be sent from the Magcal.net Net Management Office (info.magcul@gmail.com).
Winning announcement will be replaced by contacting us by email above. On the day of the performance, please present the winning notification email at the "Yokohama Noh Theater" window at the venue. The staff will give you a ticket.
* The personal information you receive will not be used for any purpose other than the lottery.