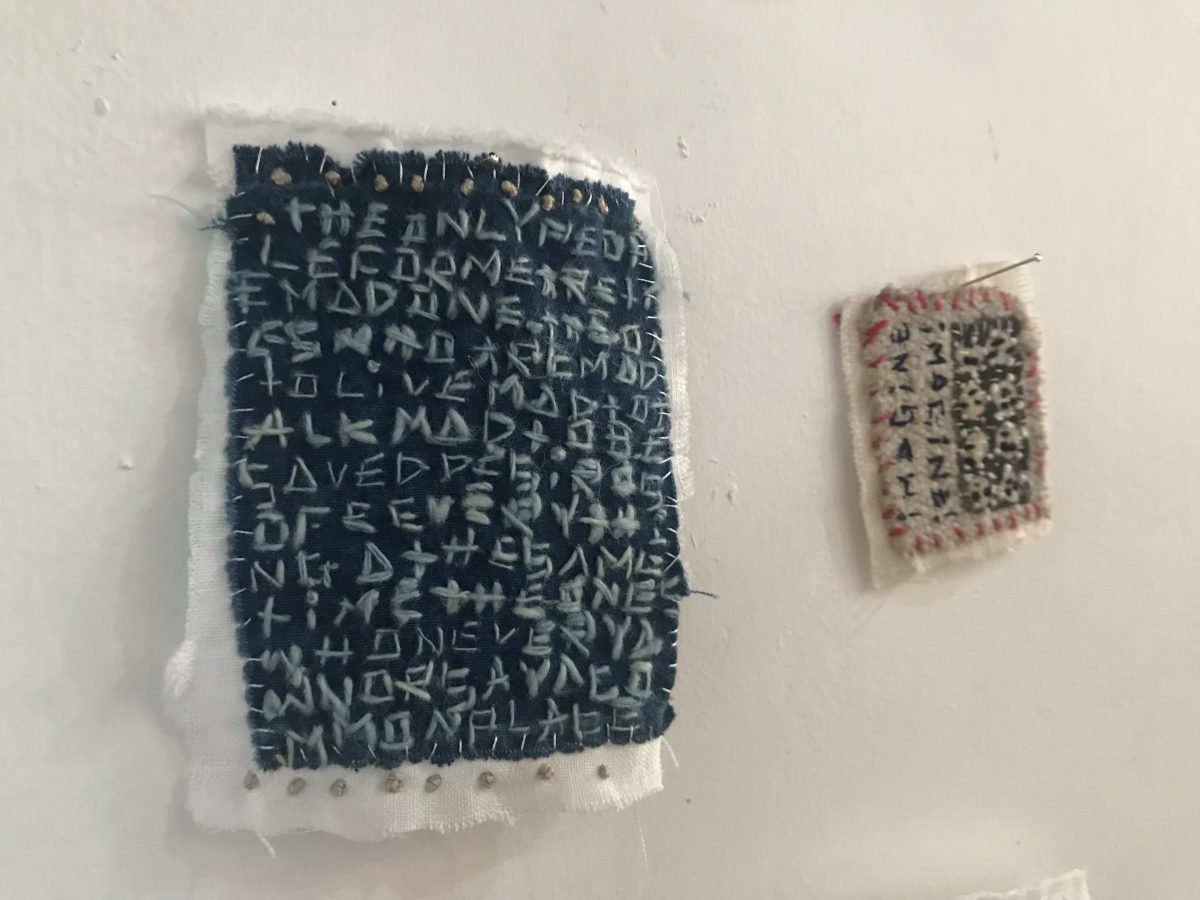 Kanagawa Gallery Walk
File.11 UMI Invited Yuigahama Beach
Shino Yamamoto (Galerie Watts)
This time, I would like to introduce you to a gallery that I have been wanting to visit for many years.
It is a gallery in Kamakura called "Gallery Shozan". Gallery Shozan has YAMA and UMI, but this time we went to "UMI Shozan Yuigahama". As the name suggests, when you get off Kamakura Station, head towards the sea. We will walk for a while, but when the weather is nice, the cityscape feels great!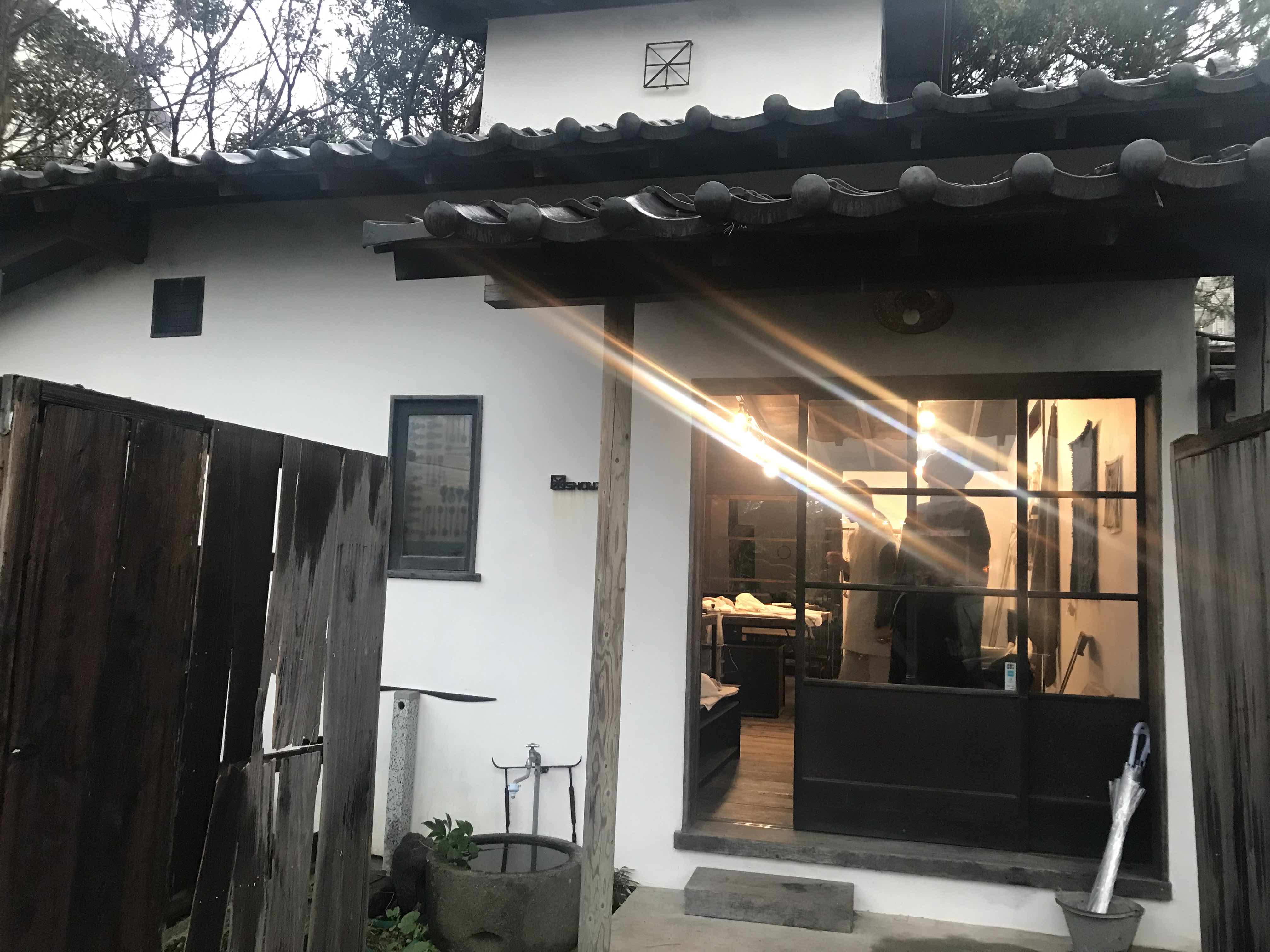 The lush green courtyard was well suited to the drizzling rain. The building that can be seen beyond the courtyard is Kanemon Asai's atelier. The interior of the house, including the materials collected as painting materials, is left as it was at the time, and is sometimes open to the public.
Kanemon Asai's works are in the collection of the Museum of Modern Art, Kamakura. Many people have probably seen roses painted with thick oil paints and scenery reminiscent of a circus.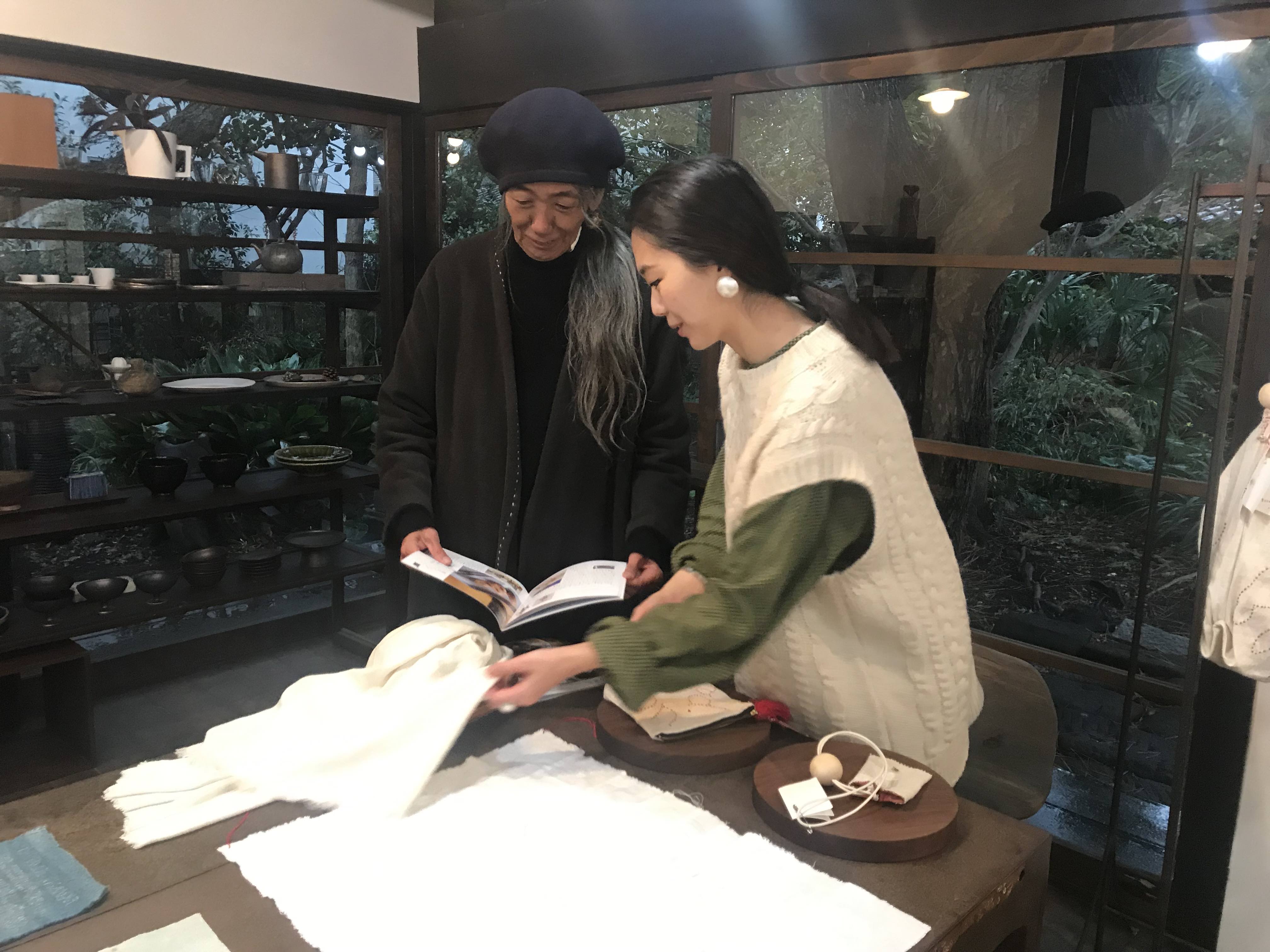 *Embroiderer Hitomi Usutani (right), who is exhibiting her work, can't stop talking about handicrafts.
The owner, Mr. Yasuyo Watanabe (left in the photo), says, "Gallery Shozan introduces old tools related to clothing, food and shelter, as well as the works of contemporary artists." Born in the design field of an art university, he seems to be interested in the background of how things are created.
She loves fabrics, and seems to be particularly devoted to fabrics from Central Asia such as Uzbekistan and Turkmenistan, and her collection is splendid.
"I find the texture of the fabric unique to the region, the patterns and embroidery techniques unique to the people, and the depth of the fabric to be interesting."
Is that why? It seems that there are many exhibitions of cloth artists here. At the time of my visit, Hitomi Usutani's Poetry Exhibition was being held.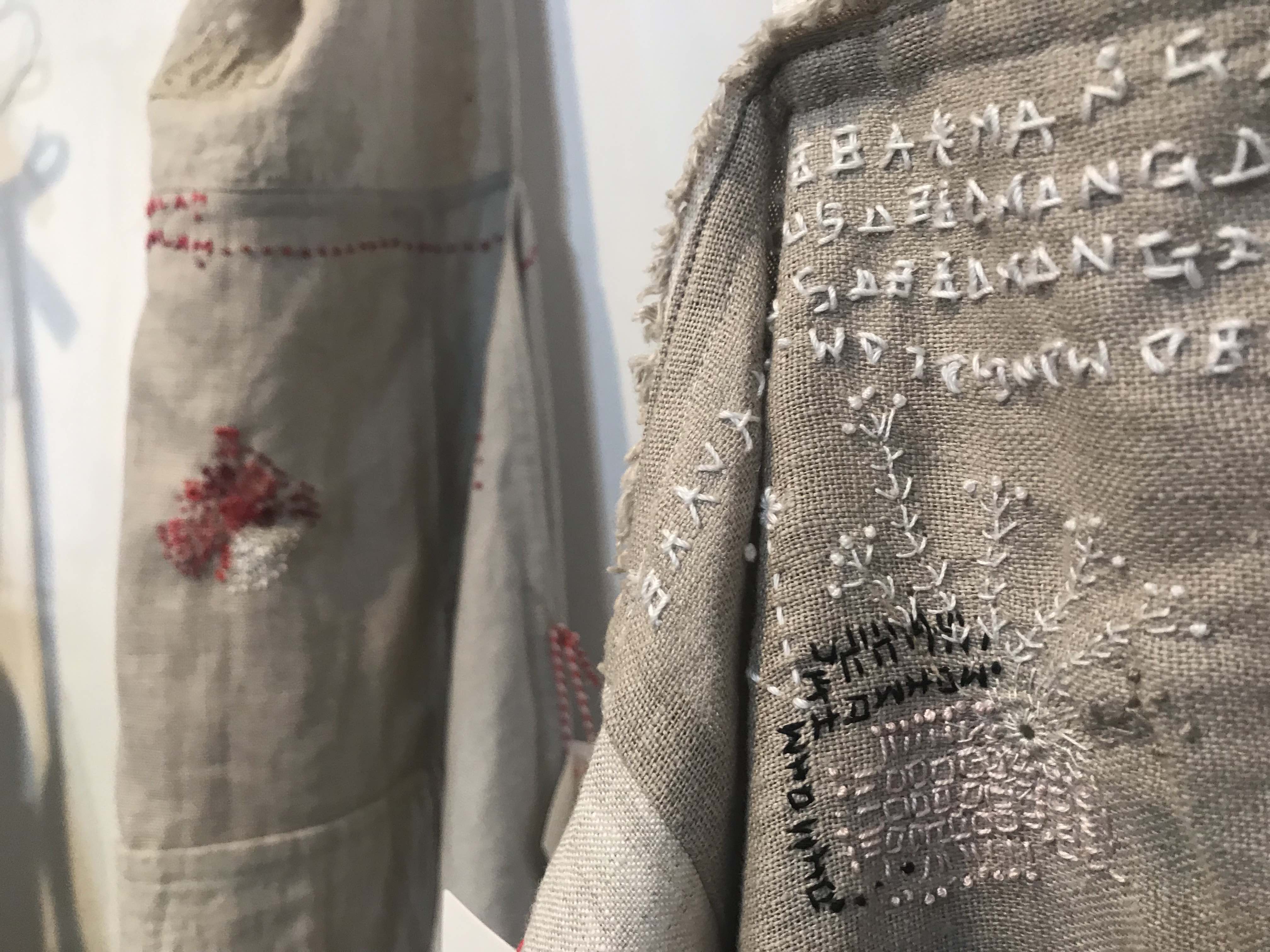 Letters are the main motif of Hitomi Usutani's embroidery.
"When I saw the Hebrew Bible, I saw nothing but beautiful patterns, and I wanted to sew them!"
Hitomi has always loved reading and even writes her own lyrics. When embroidering the lyrics of Patti Smith, who was called the queen of punk and who wrote words as a poet, and Jack Kerouac, a novelist who represents the beat generation, it seems to be more uplifting.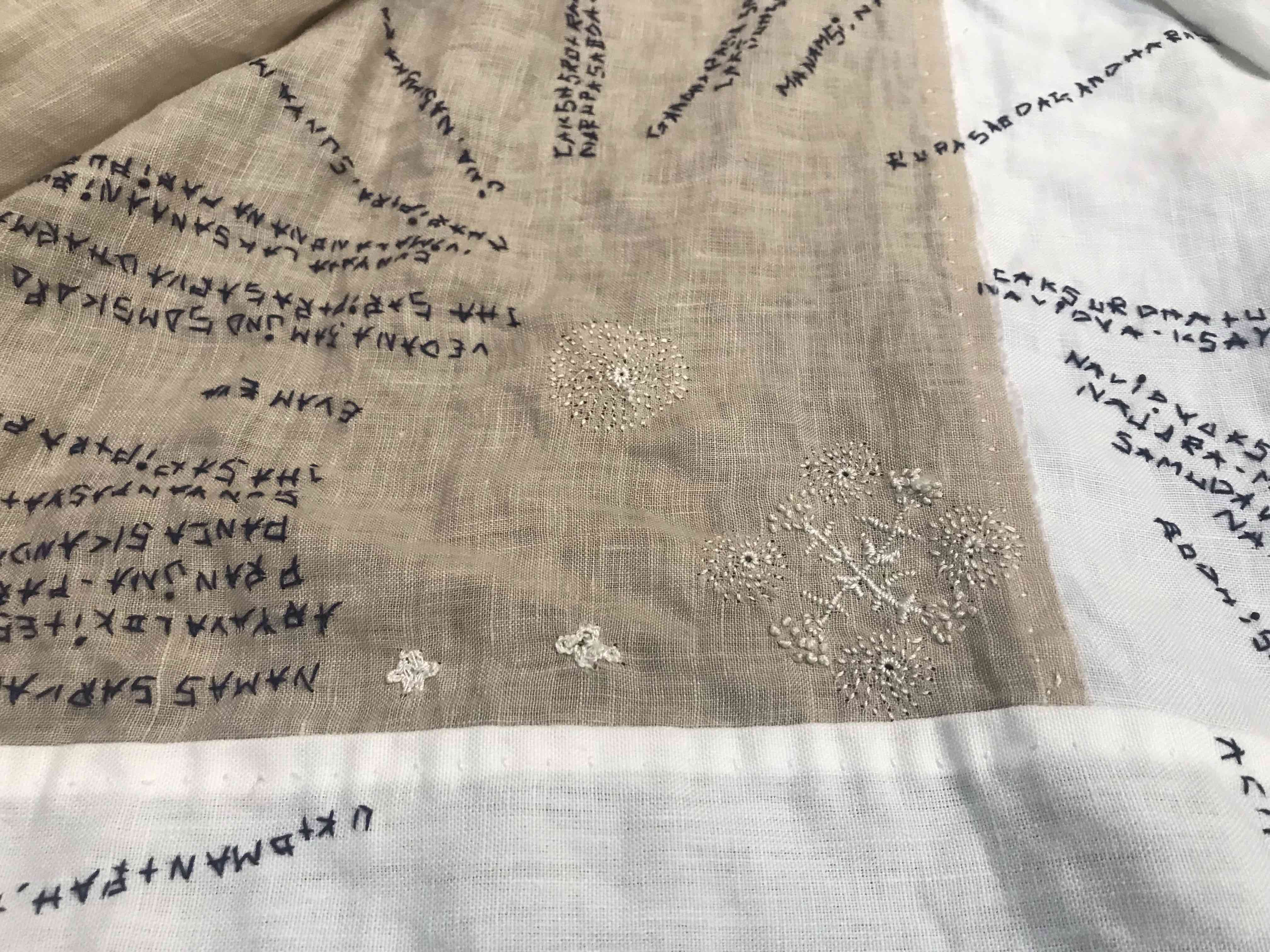 "When I feel depressed, reading poetry helps me because the words are close to me. I can't."
Rather than neat letters, I got a sense of rhythm and a pleasant impression from Hitomi-san's letters, which were like symbols, or a little at random.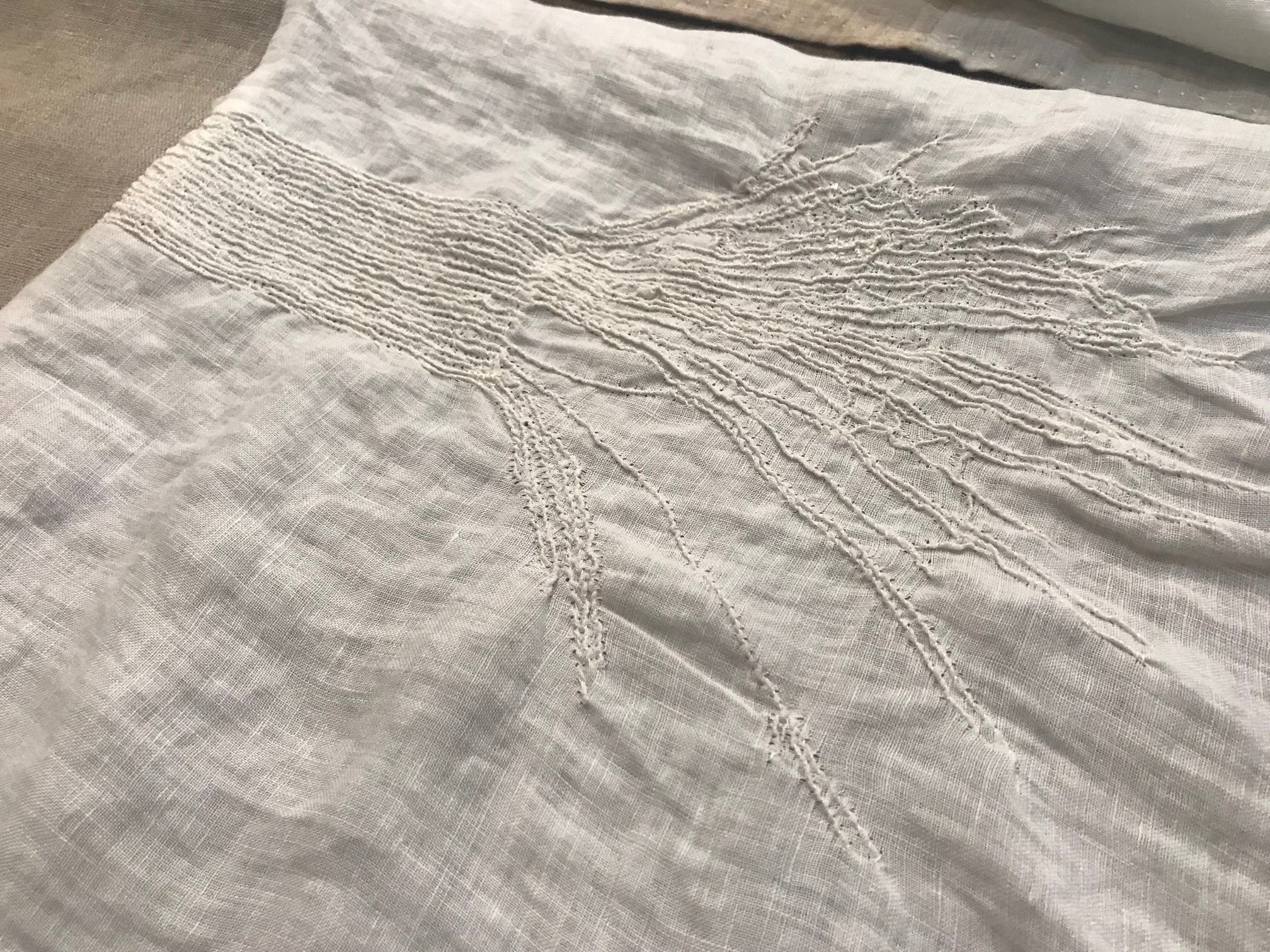 On the chair is a work in progress. Next to it is a mouse prick made out of felt. "This mouse has been my companion for a long, long time."
"What would suit me? What would it be like to live in my own way?"
Hitomi says that she tried various handicrafts such as glass crafts, weaving, and dyeing, but none of them lasted long. It's not for me," he seems to have noticed.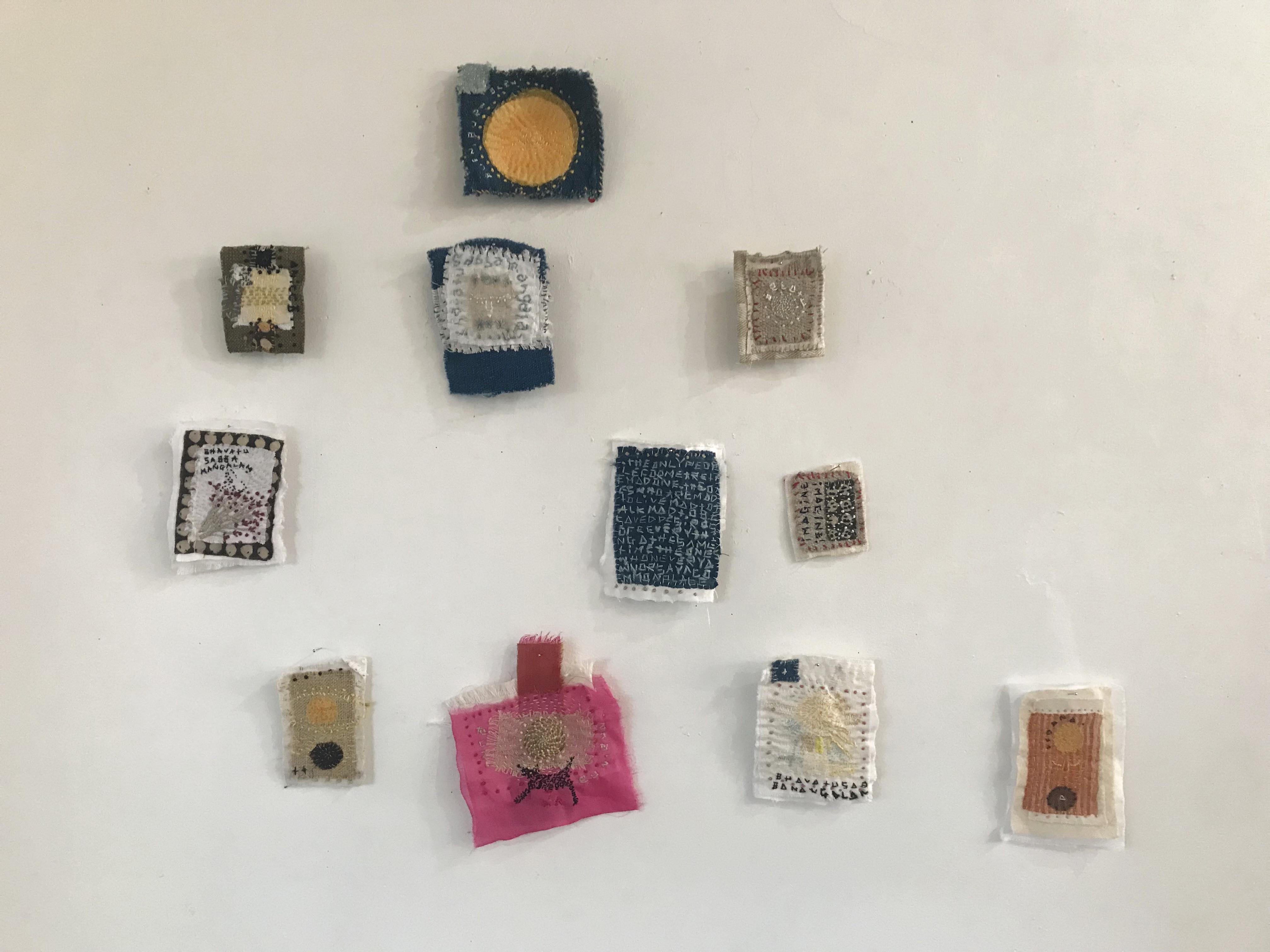 The small pieces of art stabbed into the rags each had their own presence.
In fact, Hitomi has been visiting Gallery Shozan with her mother, who is a dyeing artist, since she was a junior high school student.
Mr. Watanabe said to Mr. Hitomi, "Anyway, make what you want to make."
"It may sell better if you give it shape.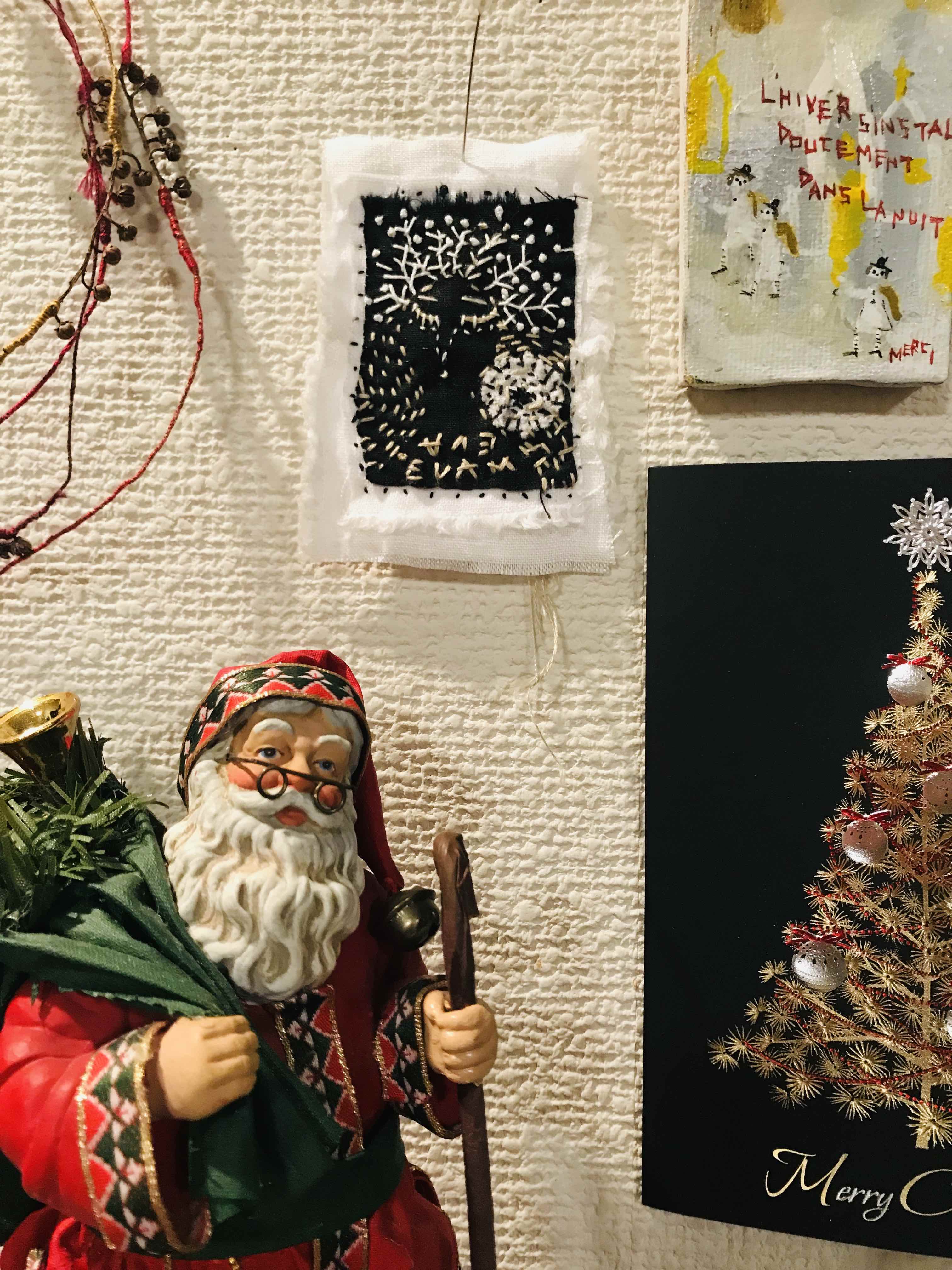 Hitomi's embroidery, which looks like the Snow Queen, has been added to this year's Christmas display.
EVAM EVA
The embroidered Sanskrit word seems to be a word that leads to "as it is".
I wonder if it will be my theme for next year.
(2019.12 coverage)
《Gallery information》
UMI Invited Yuigahama Beach
4-3-14 Yuigahama, Kamakura City
TEL: 0467-55-5999
Opening hours: 11:00-17:00 Closed on Mondays and Tuesdays (with irregular holidays)
https://www.shouzan.org/
"access"
▶︎About 15 minutes on foot from JR Kamakura Station