[For business operators] Please post the infection prevention measures plan!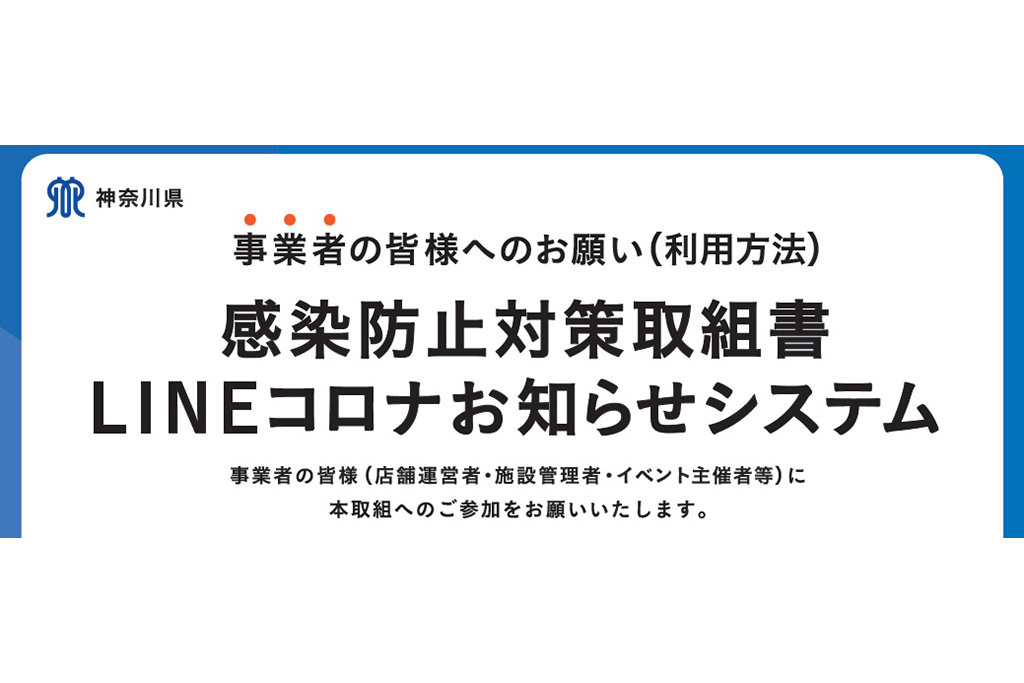 《Infection prevention measures and LINE Corona notification system》
The prefecture will issue an "infection prevention measures manual" that provides a list of measures to be taken simply by selecting and entering the infection prevention measures to be taken at the business establishment (facilities, etc.) on the Internet. By having the initiative posted at facilities and event venues, residents can use it with peace of mind and trust.
In addition, using the QR code issued with the initiative document, we provide the "LINE Corona Notification System" as a mechanism for public health centers to promptly follow up on the infection risk of facility users as necessary. increase. As a result, LINE messages will be sent to those who visited the place where the infected person visited at the same time. Businesses are encouraged to introduce this initiative in order to provide peace of mind and prevent the spread of infection.
*The name QR code is a registered trademark of DENSO WAVE INCORPORATED.
↓ Click here for details ↓
https://www.pref.kanagawa.jp/docs/mv4/corona/lineosirase.html
(Flyers for businesses)