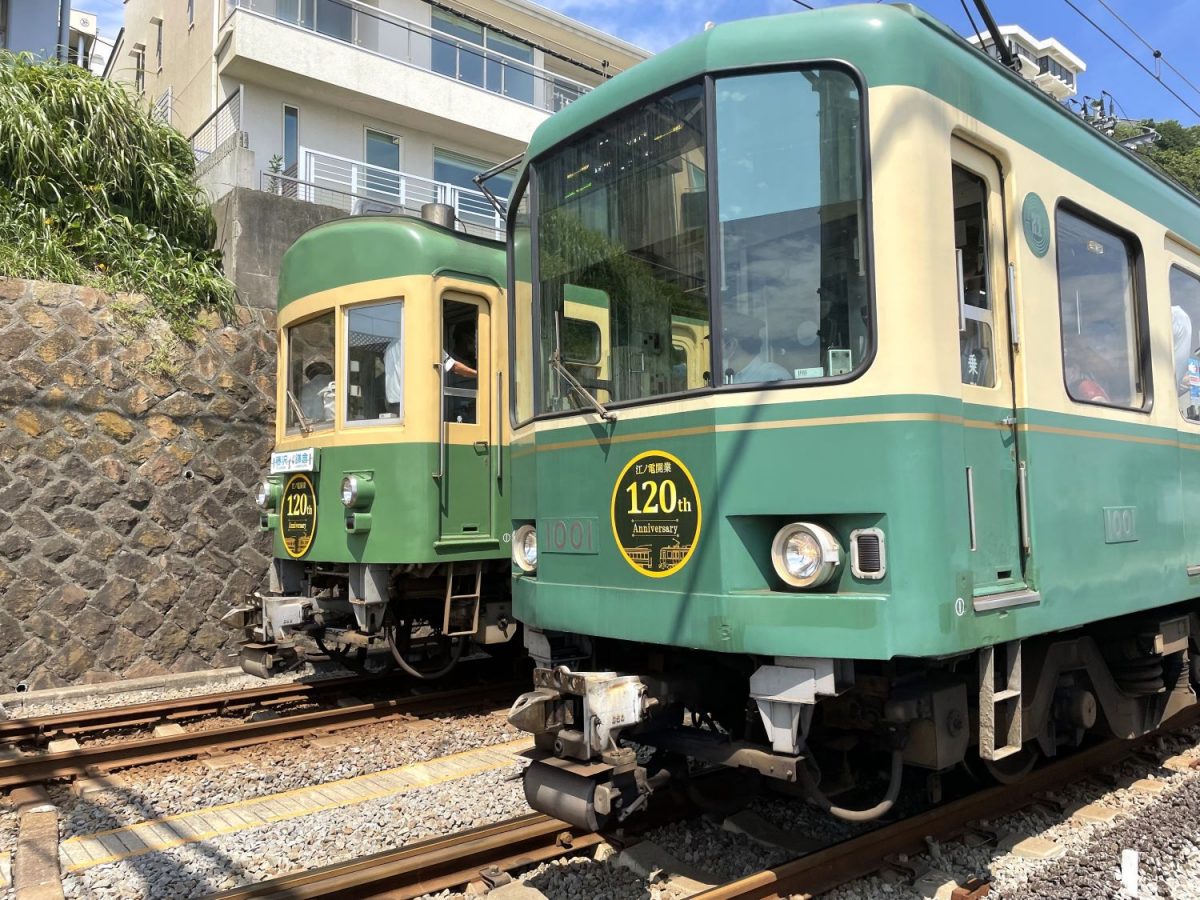 Enoshima Electric Railway is the 6th electric railway to open in Japan, and it is a very historical railway that celebrated its 120th anniversary on September 1, 2022. At that time, Japan was victorious in the Sino-Japanese War and was experiencing an unprecedented economic boom due to the development of industry.
Under such circumstances, the Enoshima Electric Railway Co., Ltd. was established in 1900, but at first there was opposition from the rickshaw union and local residents, and it seems that the construction did not proceed very well. Nevertheless, with persistent persuasion and the provision of land by volunteers, in 1902 (Meiji 35)
It opened on September 1) on the 3.42km operating section between Fujisawa and Katase.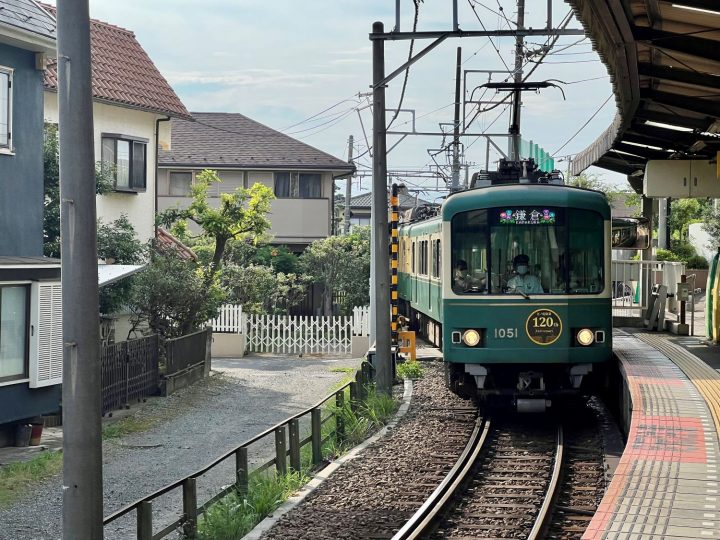 It can be said that the route connecting Enoshima, which was a place for devotion to Mount Oyama, and Fujisawa on the Tokaido Main Line, which had already been extended to Kobe, was both a lifestyle route and a tourist route from the time of its opening. From there, it was extended several times, and in 1910, the entire line (about 10 km) in Komachi (near present-day Kamakura Station) opened. It seems that there was a station.
After that, the location of the station was changed, consolidated, and renamed according to the needs of tourists and beachgoers. There are 15 stations in
Where do you think the Enoden starts?
When you think of the Enoden, many people may have the image of the first train from Kamakura. If you know the history of opening, you can see that Fujisawa is the starting point. (Therefore, Fujisawa → Kamakura: down, Kamakura → Fujisawa: up.)
The Enoden, which runs between Fujisawa and Kamakura, has some of Japan's leading tourist spots within its 10.0km section, including not only Kamakura, but also Enoshima, Shichirigahama, Gokurakuji, and Hase, and many tourists use the Enoden every year. doing.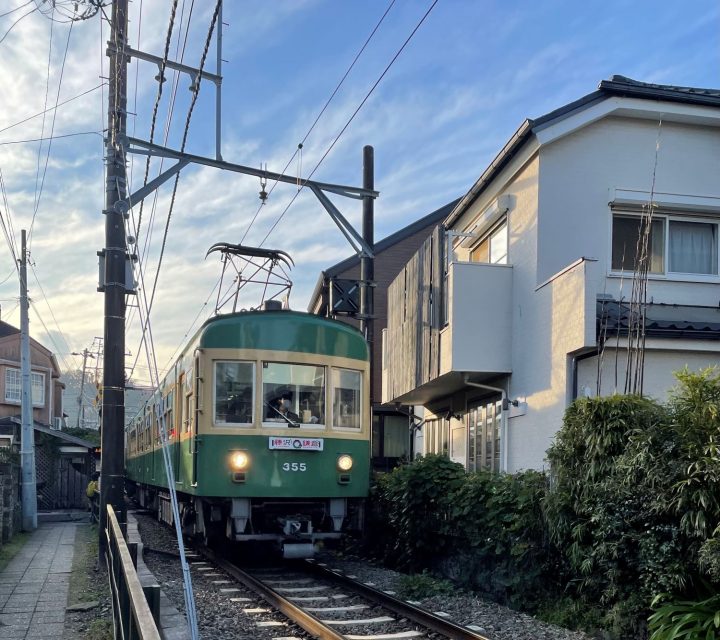 In addition, there are many residences, schools, etc. along the line, and it is also used as a daily life line for local residents. (The appearance of the train running between private houses is already a feature of the Enoden.)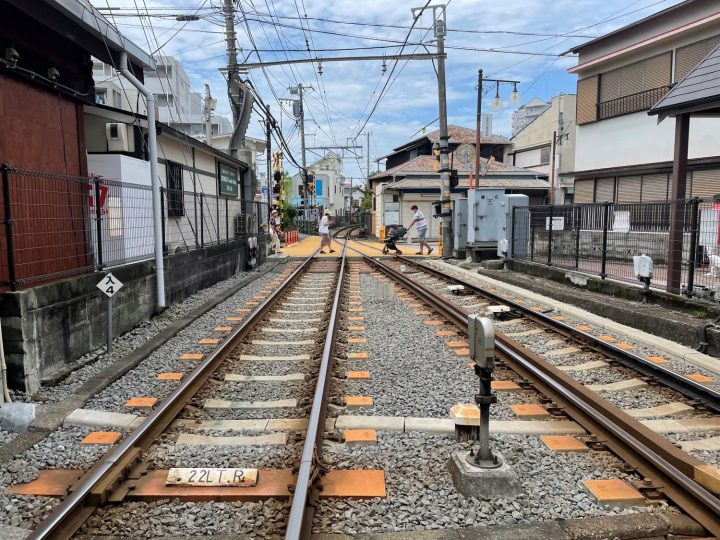 The Enoden, which is popular both in Japan and overseas, was said to have had about 20 million annual users before the coronavirus.
We interviewed Mr. Yoichi Ariyoshi, General Affairs Section, General Affairs Department, Enoshima Electric Railway Co., Ltd., about how he will contribute to the development of the local community in the post-corona period, after the severe management under the corona.
QBefore Corona, the route was used by about 20 million passengers a year. I have heard that the number of passengers has decreased by more than 50% due to the COVID-19 pandemic.
-20% increase compared to 2020 and 2021.
Compared to the peak period of corona infection, it will be reduced by 30%.
At the same time one year ago (January), it increased.
Q.What kind of infection prevention measures does Enoden take so that customers can use it with peace of mind?
The main contents of implementation are as follows.
・Thorough health management for all station staff and all crew members, wearing masks while on duty, and temperature measurement before going to work
・Disinfection of ticket vending machine screens and handrails at all stations, disinfection of trains and buses
・Announcements calling for ventilation in crowded trains, window opening ventilation by staff
・Announcements and guidance to customers via our website, station premises, train bus announcements, etc.
Q. The Enoden has two different characteristics, a tourist route and a lifestyle route, but it is expected that the number of tourists will increase after COVID-19. What kind of measures do you think are necessary to maintain the convenience of both tourists and local residents in the future?
We would like to continue to welcome many customers while taking all possible measures to prevent the spread of new coronavirus infection and safety measures.
Q.What kind of role do you think the Enoden should play for the further development of the Enoshima-Kamakura area?
We would like to think and build together with everyone about the role of public transportation and the ideal form of the region along with the flow of the times.
Q. Do you have any words for 2024?
The 10.0km long Enoden has many charms that mark its history.
We are looking forward to welcoming you to the Shonan area.
Why don't you go see the Enoden, which has a retro atmosphere unique to Kanagawa?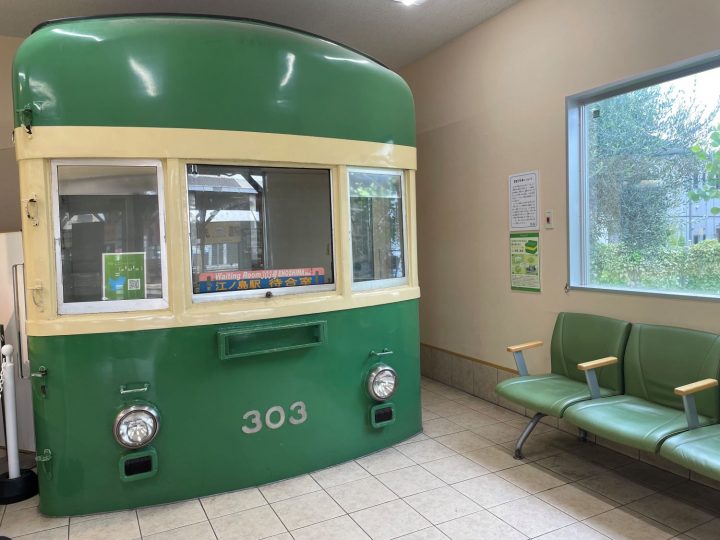 Trivia: I asked Enoden!
Q. Please tell us about the 39 stations at the time of opening!
A. 39 stations are as follows.
1. Fujisawa 2, Ishigami 3, Kawabukuro 4, Fujigaya 5, Kugenuma 6, Shinyashiki 7, Nishikata
8, Hamasuka 9, Yamamoto Bridge 10, Katase 11, Tatsunokuchi 12, Nakahara 13, Dobashi
14・Kobebashi 15・Yato 16・Mampukujishita 17・Koshigoe 18・Tsugaura
19, Nisaka 20, Yazawa 21, Shichirigahama 22, Minenohara 23, Tanabe 24, Yukiai
25・Oba 26・Ubagaya 27・Mute Bridge 28・Inamuragasaki 29・Sunakozaka
30・Gokuraku-ji Temple 31・In front of Gongoro Shrine 32・Hase 33・Yuigahama 34・Kaigandori
35 Haranodai 36 Behind the school 37 Omachi 38 Warehouse 39 Komachi
Only four stations, Kugenuma, Inamuragasaki, Gokurakuji, and Hase, have remained unchanged in the 120-year history.
Q.Please tell us about the history of Enoden!
A.The changes in the station from the opening to today are as follows.
39 stations when all lines open
Early Taisho era 40 stations
Early Showa era 39 stations
Showa 23 13 stations
1950 - 15 stations
The reasons for the decrease in the number of stations are said to be the short distance between stations (stations) and the large number of stations, which hindered on-time service, and rationalization measures due to a shortage of staff.
A. History until the opening of the entire line
Sep. 1, 1902 Fujisawa - Katase section opened
Jun. 20, 1903 Katase-Yukia section opened
July 17, 1903: Yukiai-Oba section opened
April 1, 1904 Opened between Ooba and Gokurakuji
February 1907 Tunnel opened (only tunnel), total length 209m
August 16, 1907 Gokurakuji-Omachi section opened
November 4, 1910 Opened between Omachi and Komachi (entire line opened)
*Full line opening of 10.27 km starting from Fujisawa