Theater/Dance
Fun to watch and listen to! A fun, light yet deeply moving musical by the theater troupe "Anju no Chi"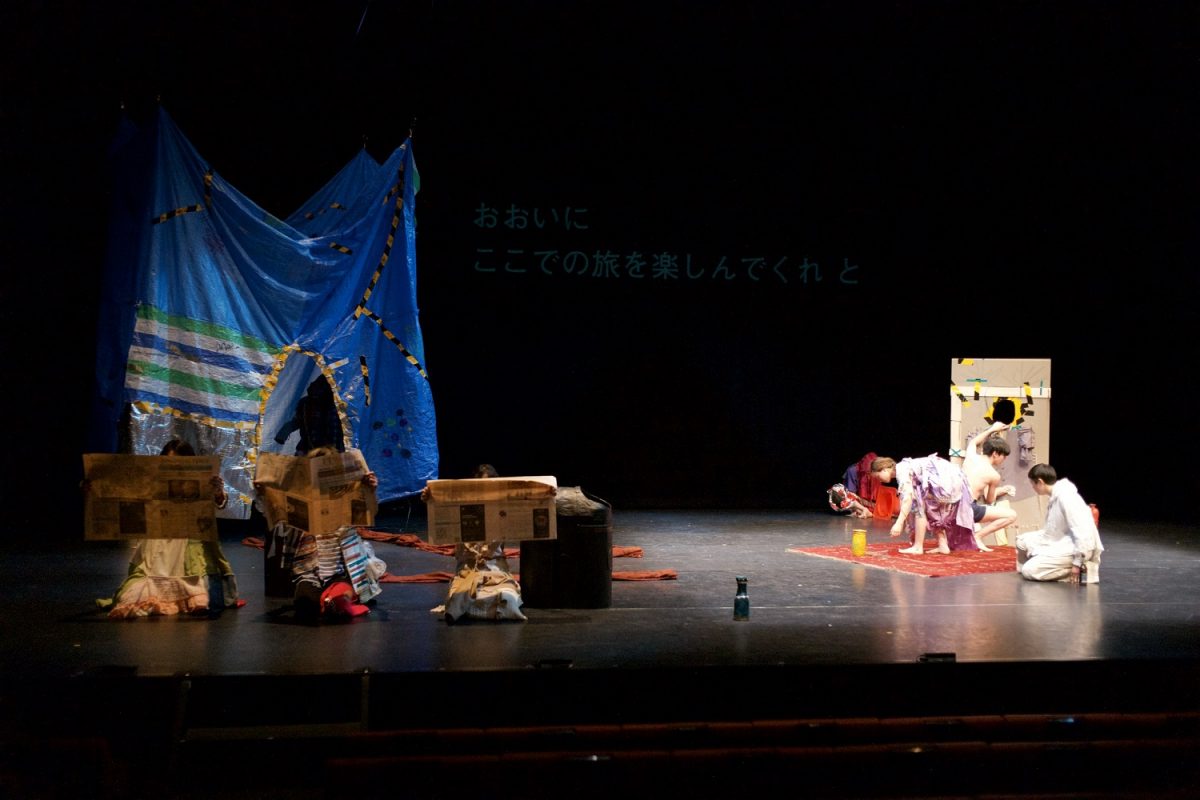 ("Drape the Strange land" will be performed at KAAT in 2020)
An award-winning performance by the group "Anju no Chi", which won the Kanagawa Short Drama Award 2021 Grand Prize, will be performed at the Kanagawa Prefectural Youth Center Studio HIKARI from February 23 to 26, 2023 (planned).
"Anju no Chi" is a Kyoto-based theater company/artist group that collaborates with various cultures and presents "mixed media" works.
This time's work "Drape the Strange land-" has been performed in Kanagawa, Kyoto, Shizuoka, and overseas in the UK and Germany, changing from a one-person play to a nine-person play.
Screenplay and direction by Masaya Okamoto. Yushokobayashi has been invited to create costumes for the first performance, and Yasuhiro Kasamatsu's music will be collaborated to reconstruct the musical.
We welcomed three people who are greatly involved in the work and asked about the highlights of the work.
-Please tell us how you felt when you performed "Bolero no Gokoko" at the Kanagawa Short Drama Awards 2021 and won the grand prize.
Okamoto : I was very happy to receive the grand prize.
At that time, the corona crisis was at its height, and some groups were unable to participate due to the coronavirus infection. , The award was held with the condition of no audience.
With the award as an opportunity, we were able to share the uneasiness that each member had at the time, and we were able to discuss a lot about how we should continue our activities in the future, and I felt it was very valuable.
Also, Mr. Kasamatsu, who provided the music this time, participated as a judge, and he said, "There are many difficulties due to the corona wreck, but let's keep making more works!" You have a strong energy, and you young people shouldn't be gloomy! I was able to feel like I was able to tighten my mind.
The fact that I was able to participate in a place where artists of all generations came together and tried to do something was stimulating, and it was a very memorable award.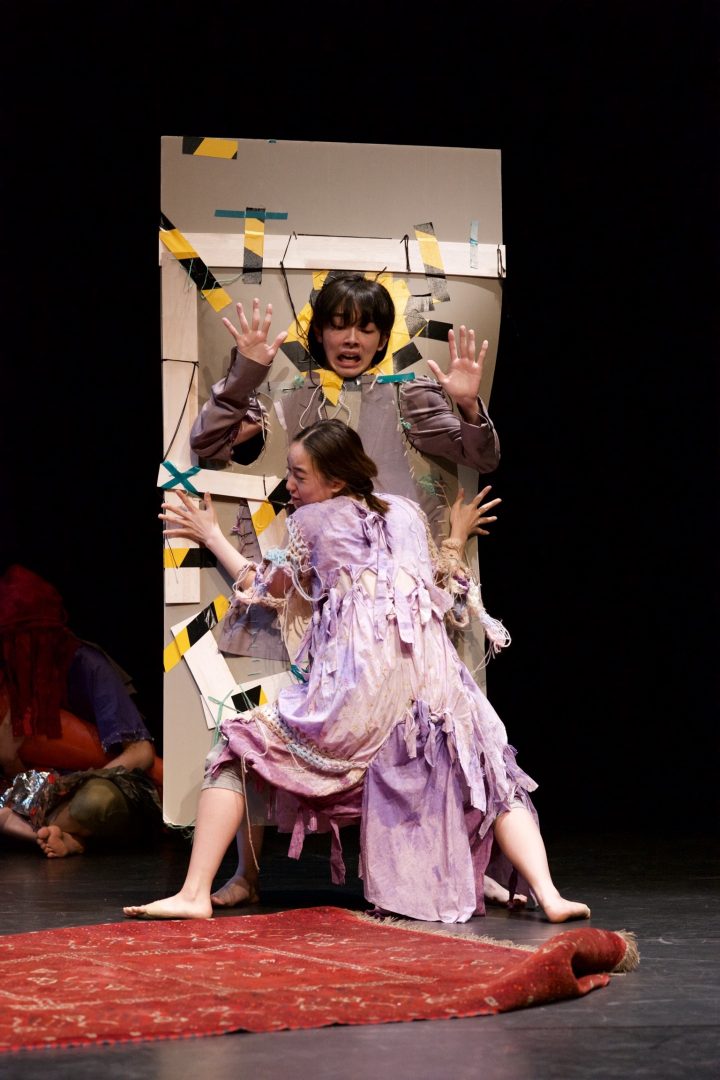 -Please tell us about the highlights of "Drape the Strange land", which will be performed in February.
Okamoto : This work is a play that "Anju no Chi" has performed many times.
It is a story about a traveler, who felt lonely in Europe during his travels, encounters "immigrants" in a certain country, and through their loneliness, they converse in different languages.
As we go through life, how do we live with people who have different values and cultures than us? Even in everyday life, there are times when I feel different from other people, and I think that the content of this book is similar to that. Looking at it from a broader perspective, I think it's a work that includes social issues and international situations, so I hope you enjoy it while thinking about those parts.
From the premiere until now, the content has been heavy and has a serious atmosphere, but this time the script has been brushed up, and the collaboration of new costumes and music has become a light and fun work.
It feels like the work is growing to the point where we can't make it by ourselves. That's the best place to see it.
I think it will be a new way of seeing that can also be established as entertainment. It's been remade and feels like it's brand new. It's a musical, so it's finished in an atmosphere that children can enjoy. Because it is a heavy subject, I would like to create a work that is "enjoyable to watch and listen to" and that contains problems behind it.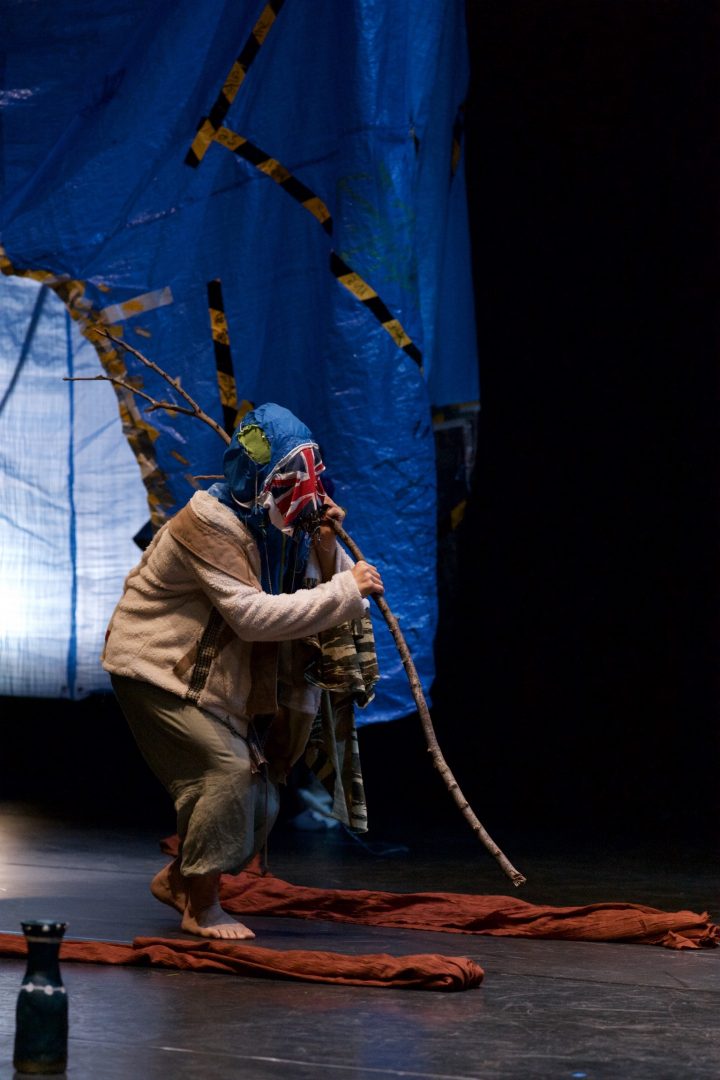 - Up-and-coming fashion designer yushokobayashi. You have been making costumes since the premiere, but please tell us about the highlights of the costumes for this work.
yushokobayashi : I met Mr. Okamoto when I was living in London for five years, and we started working together. I remember collecting cheap materials at thrift shops in England.
When I heard the content of the work, I felt like I was linked to the character's position as an immigrant.
At that time, perhaps because I was making costumes based on the perspective and perspective of immigrants in the work, I could not help but see the "weight" of the work. has switched.
This time, the costumes that were used from the premiere to the last performance have all been remade. Now that I'm no longer in an immigrant position, I'm thinking about how I can recreate the costumes when music is added and reborn as a new work, and I'm researching new forms and creating them. I'm thinking about how I can express the weight of the background that is included in it as fashion while being bright and light.
I just want it to look interesting. I think that it will be even deeper and more individual than the premiere costume, so I would like you to pay attention to the costume.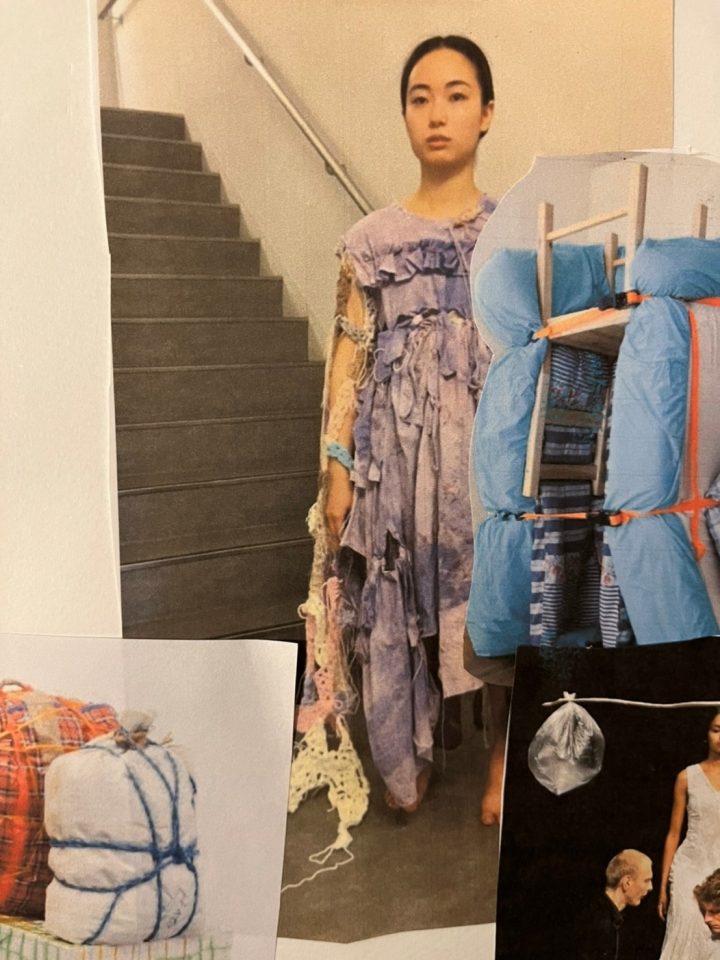 《Yushokobayashi》
Instagram: here
- Mr. Yasuhiro Kasamatsu, who is active worldwide as a composer. Please tell us the points about the songs in this work.
Kasamatsu : Coincidentally, I also spent about a month in London, which is the setting of the story, and I felt some sympathy for the work.
In addition, when I went to various countries as a cultural exchange envoy for the Agency for Cultural Affairs, the four countries in Central and South America left an impression on me. The members of the string quartet I met there were all of different nationalities, and some of them had experience as refugees. We exchanged a lot of words, and I realized that each of us had different experiences, thoughts, and different values. For the past few years, I have been living with the challenge of how to digest what I have learned and incorporate it into my own work. It was.
The work of wearing a foreign land was very suitable for the theme that I am living now.
I want to participate in this too! As a musician, I want to create a work together! I strongly felt that, after seeing the work, I immediately approached Mr. Okamoto.
When the collaboration was decided and I saw the lines, I thought that although it was a heavy content, it should be laughable, and although it was an angry song, it should be a very fun song. I carefully worked out how to structure the dialogue, which is a mixture of Japanese, English, and German, to make it sound like music. It was like a letter of challenge from Mr. Okamoto. smile
I challenged myself with the feeling that no one else could do it. Put different languages on the same melody. I may not have been able to do it when I was young, but I think that I was able to do it because I had the know-how of what to do now that I have accumulated experience. It's really nice to meet you at this timing.
In this work, I will invite Taro Sukegawa, a wonderful guitarist who I trust very much, to play live the music I made. I would like you to enjoy the bouncy, lively and light sound that can only be played by him.
《Yasuhiro Kasamatsu》
Profile: here
《Taro Sukegawa》
Profile: here
- Ayano Nakamura, who belongs to the theater company "Anju no Chi" and will appear in the work that will be performed this time. Please tell us your thoughts on this work from an actor's point of view.
Nakamura : I have been involved in this work since the premiere of the one-man show. Even though diversity is recognized, differences in language, culture, customs, and thoughts still linger among various relationships.
"How should we perceive the differences that exist? Do you agree? Do you oppose? Where do you place yourself?" This work is a story that explores such questions.
I would like to borrow various elements such as music, costumes, actors, and experience of performing in various places to create a work that will give you an opportunity to reconsider "what is yourself?"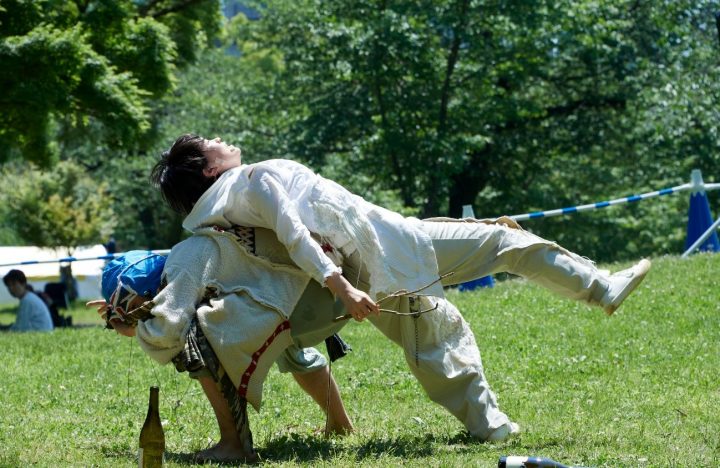 -To all of you who are based in Kyoto, please tell us about your enthusiasm for the performance in Kanagawa.
Okamoto : It is very meaningful for us to perform in a place different from our base. The reaction of the customers is completely different depending on the region, so it is very interesting and I can learn. It's the first time for me to hold a solo performance in Kanagawa, so I'm really looking forward to meeting the Kanagawa audience!
And the Kanagawa Short Theater Award is a very good memory for the land of peace.
On the day I won the award, I walked along the beach, and congratulations on winning the grand prize! A strong sea breeze blew at the moment I called out to the members. I felt as if I was being celebrated by Kanagawa. LOL It remains in the hearts of all the members so much that even now people talk about it, saying, "That wind was really nice." Once again, I want to go to that sea again to bathe in that wind!
In the story of travel, I think that this work is very suitable for Kanagawa because of the image of crossing borders and the sea. I hope many people will come and see it.