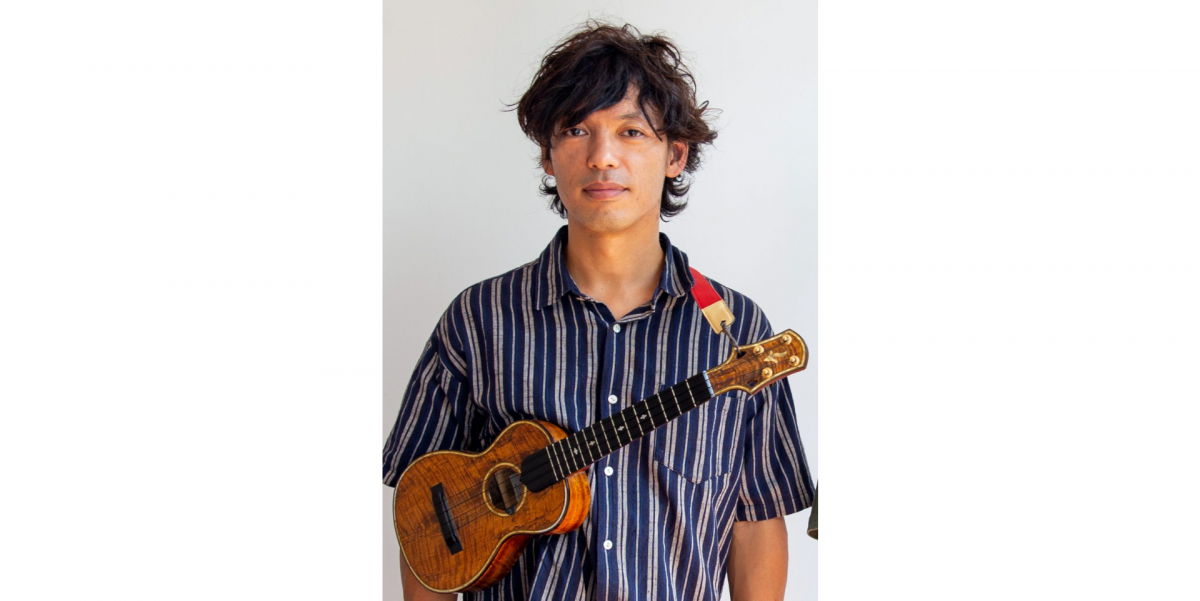 Hello, this is Fumika Mabuchi.
This time, I would like to introduce Kota Ogawa.
A musician who is active as a unit <Ogawa Kota & Tomason>, a unit closely related to the local area, whose name was mentioned a little when I introduced the potter Ayako Hayashi .
Not only the unit, but also provides songs to many artists.
I met Kota-san more than 10 years ago.
Actually, I was also a little involved in the music of the stage I presided over.
Kota currently resides in Kamakura.
Originally from Machida, Tokyo, but moved here in 2010.
The reason I chose Kamakura as my destination was because the apartment I lived in at the time in Bunkyo Ward, Tokyo, had become dilapidated and I had to move. He told me that he decided to move there because he liked the old streets and narrow alleys of Bunkyo Ward.
Then, I met my current partner and Mason, and formed <Kota Ogawa & Tomason>.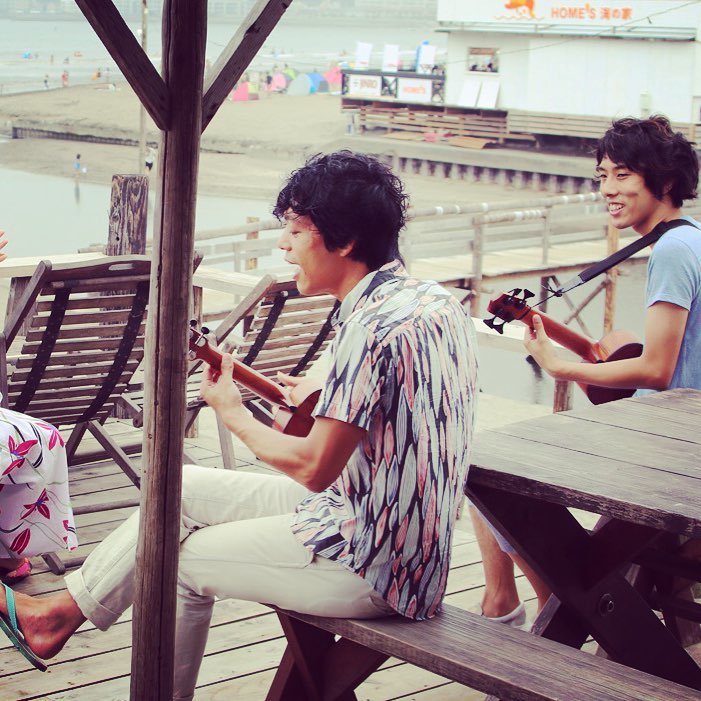 He has produced many songs with the theme of Kamakura, and has released eight albums so far.
In addition to performing energetically at many events mainly in the local area, he also holds one-man live performances at the Kamakura Art Museum and the Kamakura Lifelong Learning Center, and hosts the Kitakama Festival, an event held mainly at temples in Kita-Kamakura.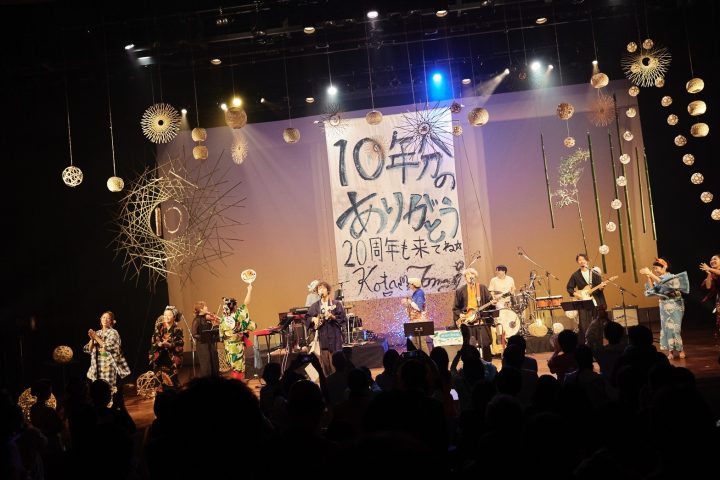 In October 2022, we planned the "Namioto Bon Odori Festival" (Inamuragasaki Park), which was attended by 20,000 people.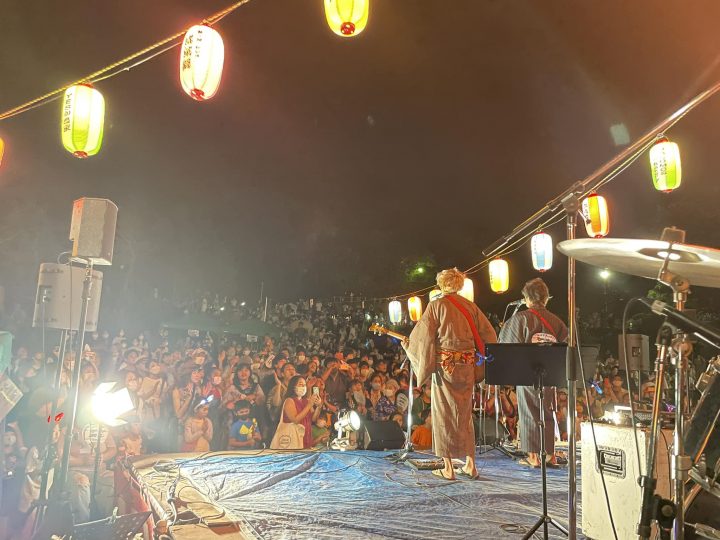 In addition, he is active in a wide range of activities, mainly in Shonan, such as collaborating with the magazine "OZmagazine", appearing on TV Tokyo "Haunted!
A live performance is scheduled for May 14 at Toramaruza in Enoshima, so be sure to check it out on the official website !
And Kota Ogawa, who has been living in Kamakura for over 10 years, gave us a little core recommended spot.
① Angkor Wat in Kamakura "Tomb of the Naito Family" Click here
② Click here for Kamakura's Cappadocia "Hyakuhachi Yagura"
③Mont Saint-Michel in Kamakura "Wakaeshima" Click here
Please go there!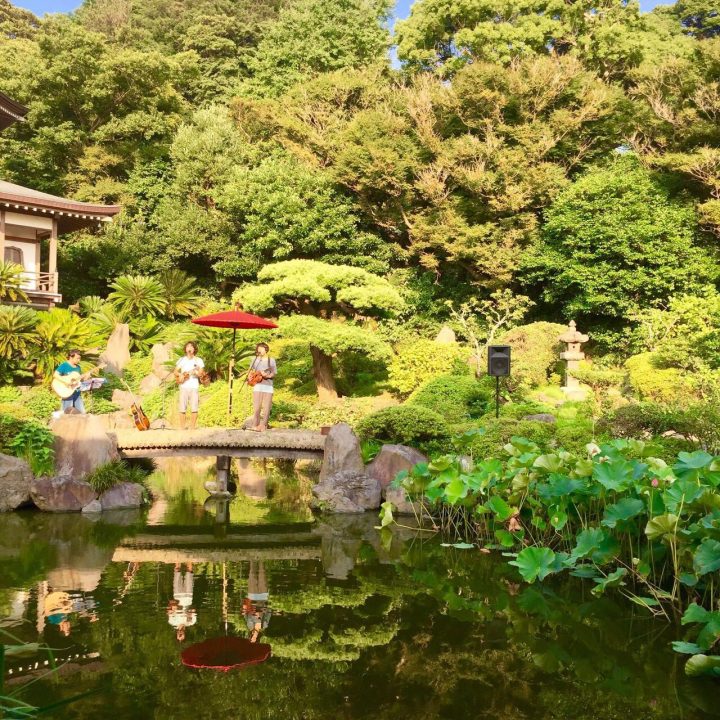 Ogawa Kota-san, you actually have a lot more "faces"...
I will introduce it in the next story.
Ogawa coater
Official site
YouTube
Twitter
Instagram