music
[Singer-songwriter Rie Sawai] Concert tour "RIE SAWAI SummerTour2023" is being held across the country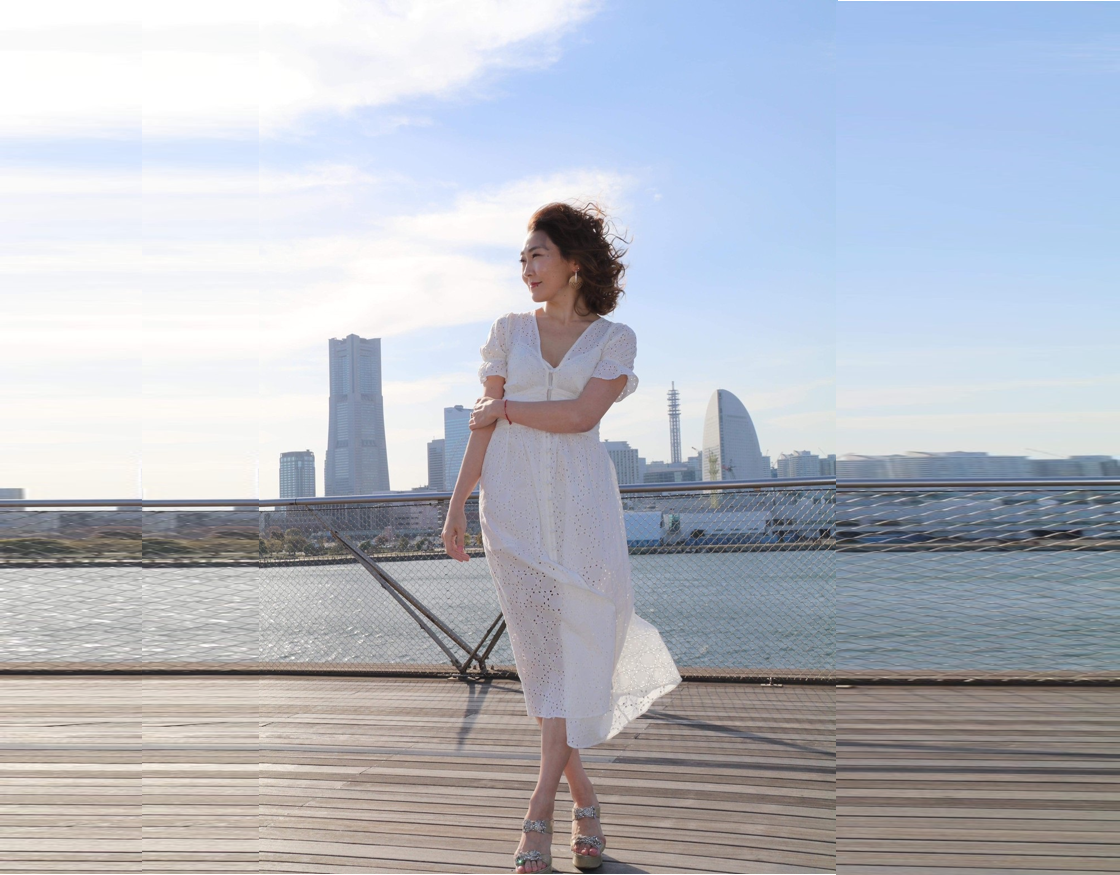 Singer-songwriter Rie Sawai started her "RIE SAWAI Summer Tour 2023" on July 20th, starting in Yokohama/Kannai and touring 7 locations nationwide. As a vocalist who writes and composes her own songs, Sawai has also performed as a backing vocalist for many artists such as Kami Hirose, and has also worked as a voice trainer, a care worker, and a beauty pageant finalist. This time, we asked him about how he started his music career up until now, and about his current concert tours.
-Please tell us about your recent activities, Mr. Sawai.
Focusing on being a singer-songwriter, I work as a voice trainer and care worker mainly in Yokohama and Tokyo. We are also challenging beauty pageants such as 2022 Miss Japan Premium and Global Unity Japan 2023.
-Not just singing voices, but also nursing care and beauty competitions? I'm curious about all of this, but how did you become a singer-songwriter in the first place?
I have been exposed to classical music since I was a child, and I strongly felt that I could not live apart from music. But the world of classical music was so vast that I couldn't decide what I wanted to do within it.
When I was about 18 years old, I saw Kami Hirose on TV. I was moved by the beautiful melody and lyrics, the way she sang, and her overwhelming voice, and I instinctively thought, ``Ah, this is what I was looking for in this world.'' I immediately bought Mr. Hirose's CD and when I opened the case, there was a student recruitment form for the Kami Hirose Music School inside. I called him the same day and started attending the next week.
-That's a lot of energy.
During the tough lessons, there is a special audition once a year within the school, and if you pass, you will have the right to receive lessons directly from Mr. Hirose. Fortunately, I was able to pass the exam, and over the next three years I was able to learn the Kami Hirose method, which is a method of vocalization that uses the body, from Kami Hirose herself. Still, I began to wonder if I would be able to become a professional in my current state, and I felt the need to take action, so I told Mr. Hirose, ``I'm going to graduate from school and train so that I can work as a singer in the field.'' I told you.
I still remember Mr. Hirose sending me off with warm words, saying, ``I'll always be rooting for you, so if you need anything, feel free to contact me.'' I can't believe that I'm currently working with Kami Hirose, who inspired me to become a singer, but I'm truly grateful.
- Hirose-san's words encouraged you. What did you actually do after graduating from music school?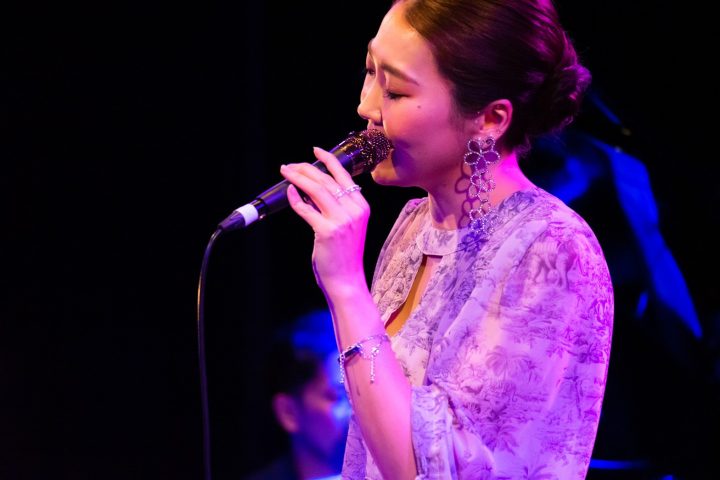 I found out that Heart & Soul, a live music restaurant and bar in Kannai that focuses on Western music, was hiring a singer and waitress. I wore a restaurant uniform and worked for eight years, working from 8pm to 5am. From my third year onwards, I started working as a professional artist and became busy, but I found it difficult to leave my precious home ground of ``Heart & Soul''. Still, I decided to become independent as a singer.
He currently appears as a regular guest vocalist on "Heart & Soul" twice a month. If I hadn't met the owner, Masayuki Hara, I would have given up on my dream of becoming a singer, so much so that I was able to take care of him so much.
She also sings live at "Bashamichi Charlie's Bar" and on stages in Tokyo.
-Your dreams came true by meeting people. By the way, how did you become involved in the world of nursing care?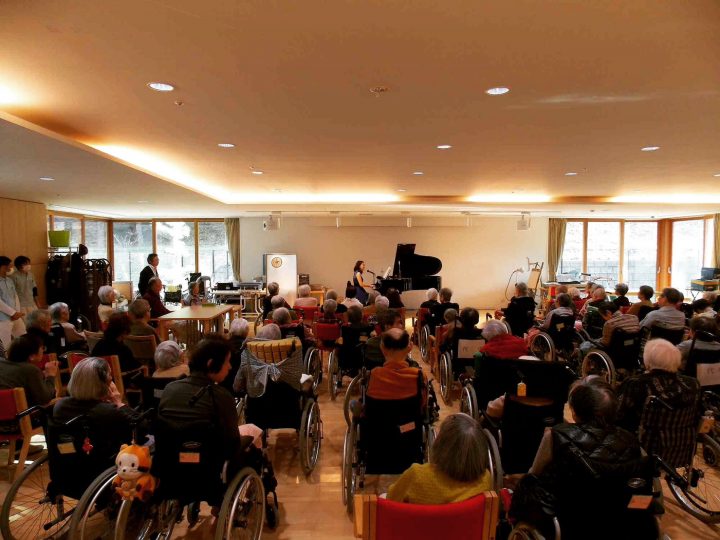 The trigger was that my paternal grandmother was diagnosed with dementia. My grandmother, who lived alone in Hokkaido, was diagnosed with dementia in her 70s. Although she is healthy and has no problems with movement, she decided that it would be difficult for her to live only with home and visiting nursing care, so she called me to Yokohama and took care of me during the day. My mother and I shared the responsibility of caring for her at home at night.
The core symptoms of dementia and its peripheral symptoms were so severe that he was unable to take his eyes off him even for a moment, almost ceasing his music activities. My mother and I were both exhausted and worried about how our lives would turn out, even though there were so many things we still wanted to do.
Meanwhile, although my grandmother's level of care increased, her peripheral symptoms became milder, and she was transferred from home care to a facility. From there, I decided to visit the facility where my grandmother had entered twice a month for live concerts.
-Your family was the trigger.
About 200 people, including not only the users but also their families and staff members, came to watch as we played the facility's grand piano and sang songs that everyone knew.
``While Mr. Sawai was singing, he sat still,'' and ``Users who normally don't open their eyes were listening with their eyes open,'' and other comments such as, ``As long as Mr. Sawai was singing, he sat still.'' I heard that some users dress up their hair with ornaments, and that music gives people vitality. I started thinking about doing activities that connect welfare and the city through music.
The vocalization method I learned uses the calves and front thighs, so it is suitable for building physical strength for people who cannot do muscle training or exercise. I think it helps train elderly people's cardiopulmonary function and back and abdominal muscles, and it also has a positive effect on swallowing function and facial muscles. Singing loudly has the effect of releasing stress and relaxing, so I feel it is important to have a place where everyone can sing together and practice vocalization.
After that, my grandmother passed away, but through my family's experience providing home care, I became interested in what it was like to work in a nursing home. If I was going to take on the challenge, I decided to work in the field and work hard until I could obtain the qualification. It took me about 5 years because I was working at the same time as a singer, but I was able to obtain my certification as a certified care worker last year. Currently, he continues to work on-site and perform live concerts. Someday, I will reach an old age, and this is the future I will reach. I also hope that someday I can create a facility that I would like to be a part of.
I strongly hope that the image of dementia care and the branding of the nursing profession will improve, and the world of nursing care will become even better. Nursing care is a wonderful job where you can learn about each person's life and make the people in front of you smile. It's no different than standing on stage and making the audience smile. I feel that the nursing care work that made me realize this was also a good experience for artist Rie Sawai.
-I heard that you took on the challenge of 2022 Miss Japan Premium and Global Unity Japan 2023. Please tell us how you got involved.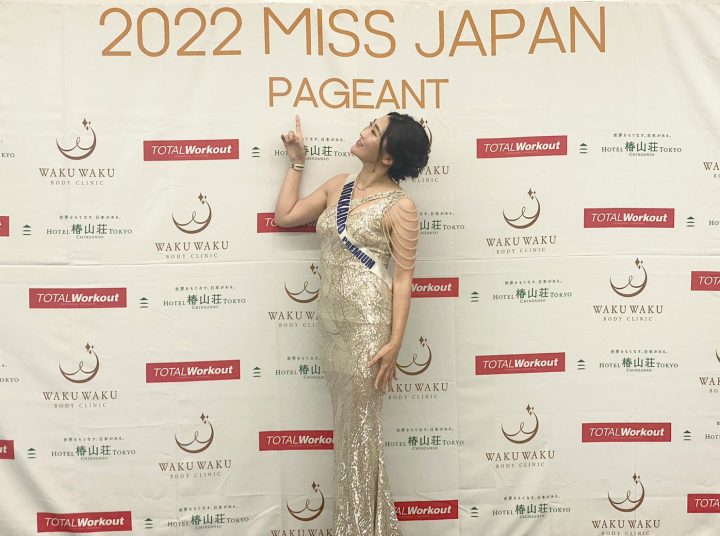 Last year was still a corona misfortune. I was doing my best online activities under various restrictions, but when I was wondering if there was a place to show my activities to my fans, I learned that the age limit for Miss Japan would be removed in January 2022 and decided to apply. . I will be participating in "2022 Miss Japan Premium" as a representative of my hometown of Hokkaido.
At first, I thought it was okay just to get out. After receiving the honor of winning the Miss Hokkaido Premium award, when I participated in the Japan competition, I saw women working hard to win the Grand Prix despite various circumstances, and my mindset changed to have higher aspirations. Everyone has a brilliance that goes beyond just their appearance. Through the competition, I was able to gain confidence in my own brilliance and existence.
After that, she took on the challenge of a competition called "Global Unity Japan 2023" with the theme of beauty and health, and won the jury award. It has been decided that we will advance to the Japan tournament. Currently, I am working hard to get selected to represent Japan and aim to participate in the world tournament.
As a result of the contest, I was selected as a PR model for Japan's first disposable menstrual disc called "MOLARA", and I had the opportunity to communicate its appeal. Through these activities, I learned that although there are products that are useful for women, they have not yet penetrated the world, and that useful information is not reaching them. Nowadays, we live in an age where people live for 100 years, and I believe that people can live a fulfilling life as they grow older by not only looking after their appearance, but also having the right knowledge of medicine and health, and being healthy themselves. I was able to realize how important it is to learn how to live like a woman and be myself.
As both an artist and a care worker who works closely with women as they age, I hope to use the correct knowledge to disseminate information that will help women live happy lives.
―Please tell us your thoughts on this concert tour "RIE SAWAI Summer Tour 2023".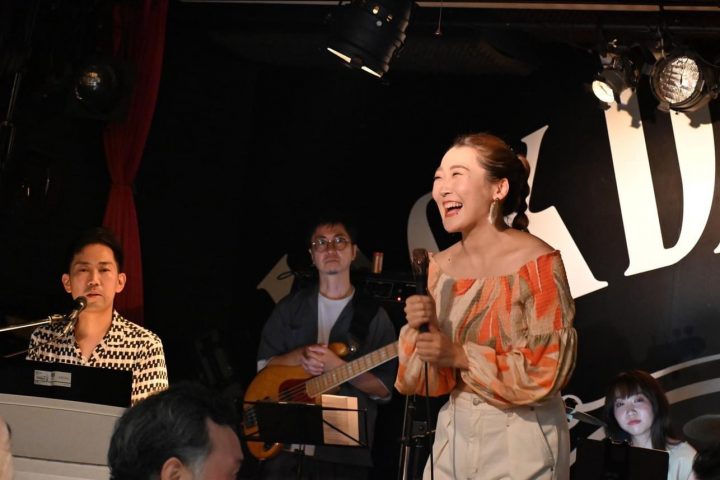 A national tour is one of the things we decide to do every year. I would be happy if holding this as a summer tour every year would be an opportunity for people to get to know Rie Sawai. As the coronavirus pandemic continues to lead to self-restraint, I used to have a strong sense that the audience was coming to my live shows, but now I've changed to thinking that I'm going to deliver the songs. If there is even one person who wants to listen to my song, let's go sing there! That is the stance.
The first day of this tour was in Yokohama, followed by performances in Ofunato, Iwate Prefecture. After the earthquake in Ofunato, I went to a visitation concert at a senior citizen facility, and when I visited this time along with the tour, I received kind words such as "I've been waiting for you" and "I missed you." After all, it was the moment when I felt strongly that I would continue if even one person was waiting for me. If I can be an encouragement to someone, I will do my best.
The biggest challenge of this summer tour was the first performance in Kyushu. It's a big venue called "border-live music & drinks-" in Fukuoka, and it's a one-night stand at a music bar that adults can enjoy. I'm really looking forward to seeing what kind of customers will come.
The final was at "Wonder Wall Yokohama" in Hiyoshi, Yokohama. The store has been working hard to stream live music even during the coronavirus pandemic, and is loved not only by locals but also by many musicians. The final day of the summer tour will be marked by a wonderful artist from Yokohama, Takeshi Kikuchi, who will be playing the piano.
-I'm looking forward to the final of the summer tour. Lastly, please give a message to everyone from Mr. Sawai.
I've been wearing a mask for a long time, and I think I'm reluctant to sing out loud, but I encourage everyone to try singing.
The voice is something we take for granted, so it's so familiar to us that it's hard to feel like ``improving it.'' However, I want people to experience that because it is something that is familiar to them, it can also change their daily lives.
I myself used to have a complex about the narrow range of my natural voice and the inability to produce high notes, but with proper pronunciation, my range expanded and I was able to produce strong, high notes. My life as a singer has changed dramatically since my voice is less likely to dry up, and I realized that improving my voice can make me feel so much more positive and cheerful.
In addition, working as a care worker and competing in beauty pageants are opportunities to see how each person lives their own unique way of life. It has also had a positive impact on further improving my voice as a singer-songwriter and voice trainer.
I would like to continue to convey the image of Rie Sawai as a woman so that people can see me working hard and think, ``Me too!'' I would be happy if you could continue to support us.
The summer tour, which has overcome the coronavirus pandemic, will end on September 17th. Be sure to check out Sawai-san's beautiful singing voice and the radiance that oozes from within!
《Rie Sawai》
■Profile
Born in Hokkaido, raised in Yokohama
・Singer-songwriter/vocalist
・Kami Hirose Music Assistant
・Kami Hirose Vocal School Chief Instructor
·care worker
・2022 Miss Japan Premium Miss Hokkaido Japan Tournament Finalist
・Global Unity Japan 2023 Japan Tournament Finalist