Communicating the port town of Yokohama to the present and the future through bag making [Yokohama Hanpu Kaban]
Manufacturing
Making things
Takumi landscape
The site of this issue
[Category] Bag craftsman
[Takumi name] Yokohama canvas bag Yukio Suzuki
[Place] Yokohama / Bankoku Bridge
Carefully, carefully and with all your thoughts.
A corner that introduces manufacturing sites that make use of handicrafts.
This time, the special vinylon used for ships, etc.
We are particular about domestic cotton canvas and materials, and the area code of Yokohama
Even with the "045" brand signature
To the familiar "Yokohama canvas bag".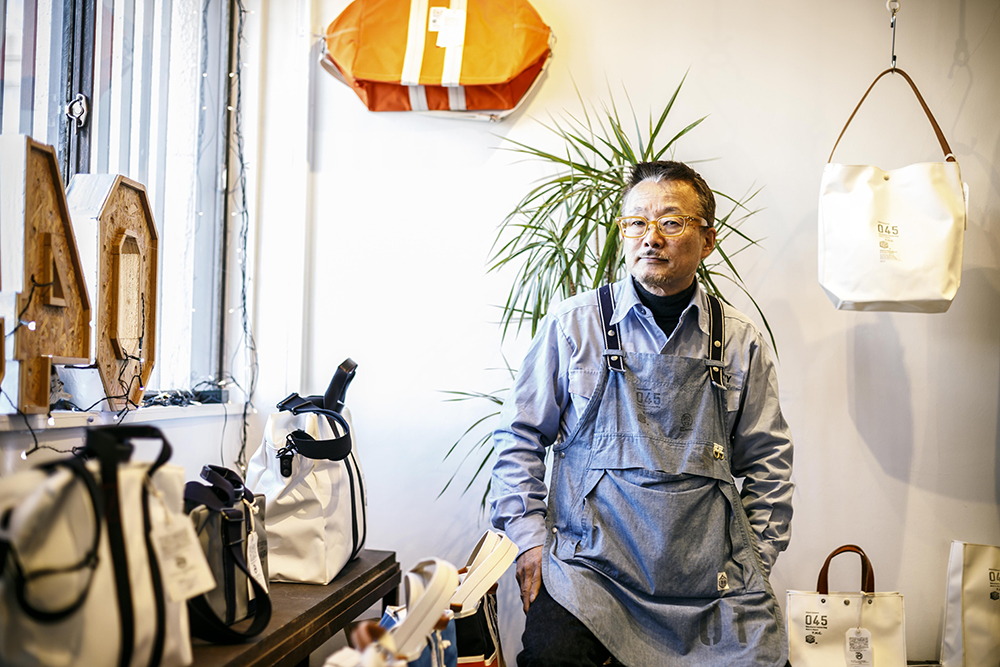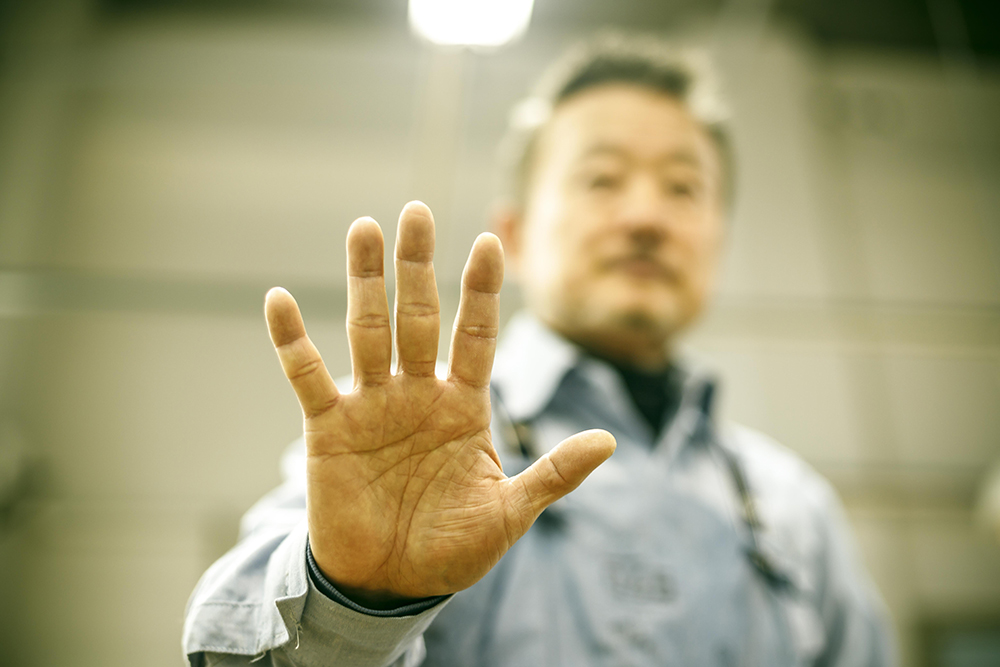 Simple and functional things are beautiful. "Yokohama canvas bag" is the exact form of that word. Omit unnecessary decorations and stick to materials and parts thoroughly. Two types of materials are mainly used: vinylon ship canvas, which is used for ships of the Maritime Self-Defense Force, and domestic cotton canvas, which has a history of successful overseas export from the early Showa period. "I wanted to make a bag that I couldn't find anywhere else, so I focused on materials that are unique to the port city of Yokohama. I want to deliver high-quality products with the ultimate outdoor specifications, rather than mass consumption," says Suzuki. Durable, high-quality materials, easy-to-grip handles and other details that take into consideration the sense of the user, and a design that makes you feel aesthetic. Please try to pick up the "Yokohama original" at the shop next to the workshop at Bankoku Bridge.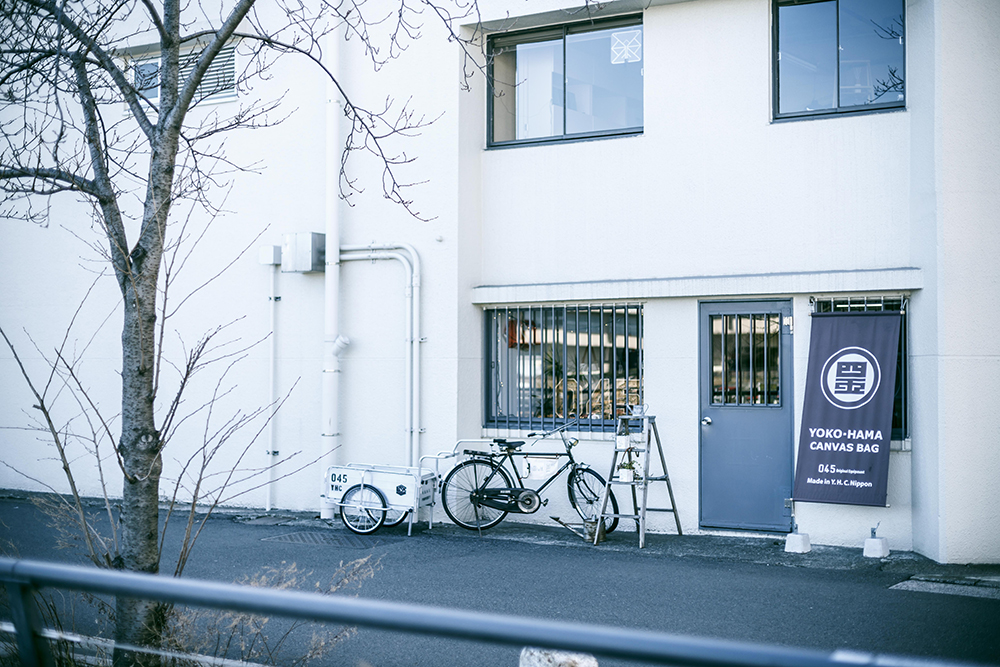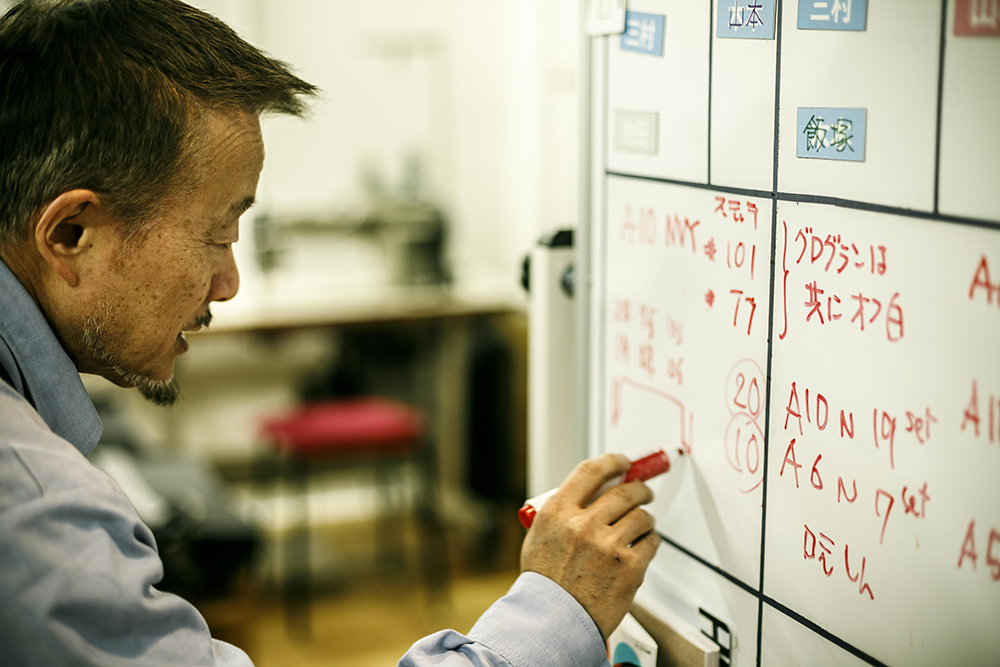 Yukio Suzuki, who used to work for an apparel company in his previous job, founded "Yokohama Canvas Bag" in 2013 with the idea of "let's make things by ourselves" and "something unique to Yokohama". .. While working for an apparel company, Mr. Suzuki has witnessed the mass production of hundreds of thousands of designs in China and elsewhere. When starting my own brand, I decided to thoroughly focus on "high-quality manufacturing that can be used for a long time, not mass consumption."
When you enter the workshop, you will see various things such as colorful threads, parts such as zip-ups, and sample bags on the canvas fabric that plays the leading role. Despite being the best in the morning, Mr. Suzuki and other staff at the workshop had already begun work silently, such as cutting cloth and sewing.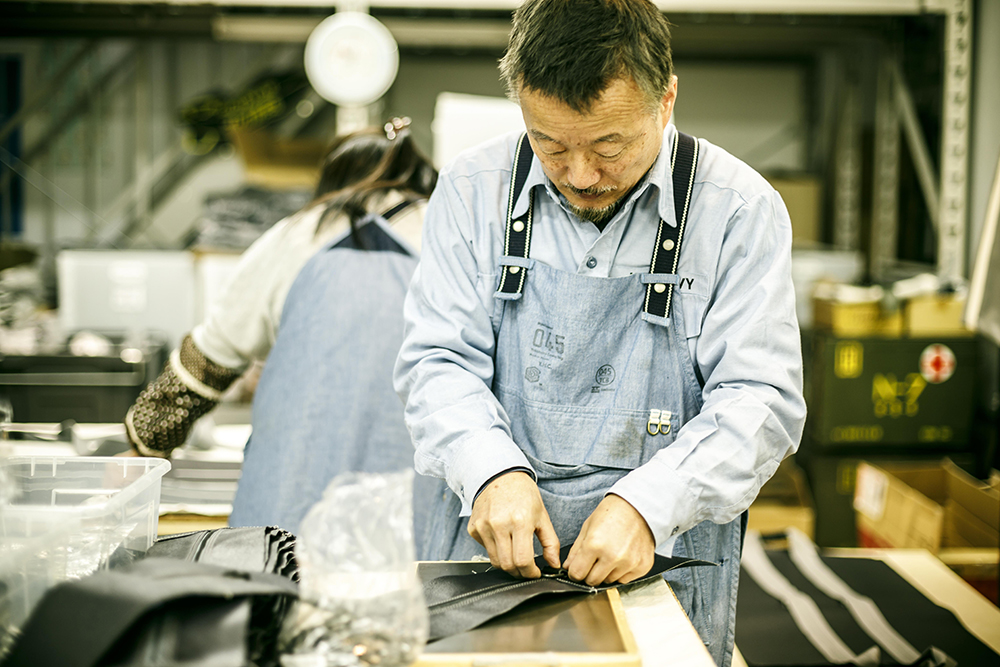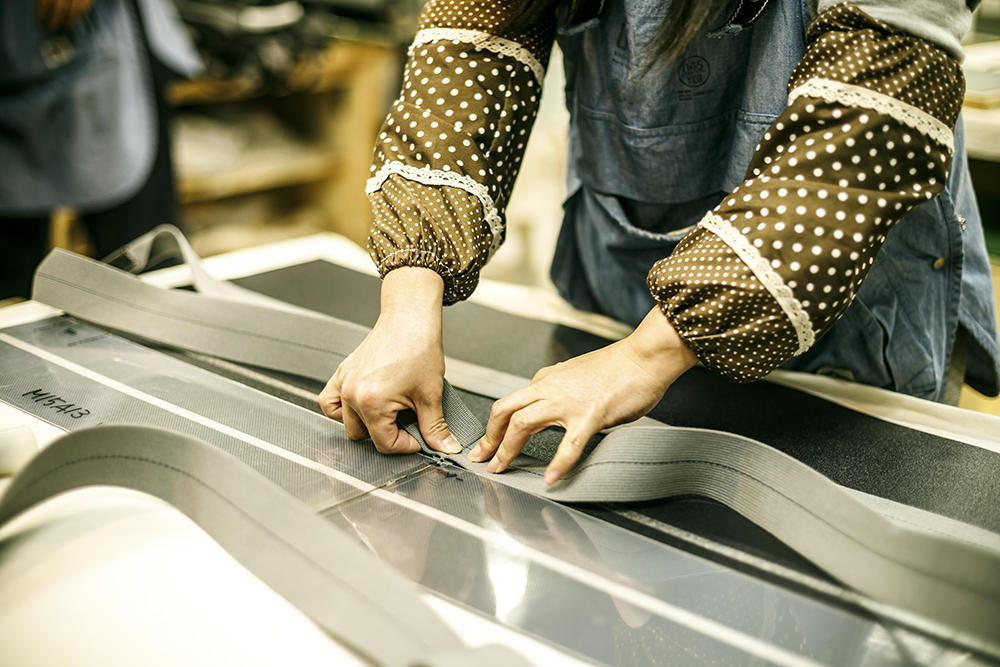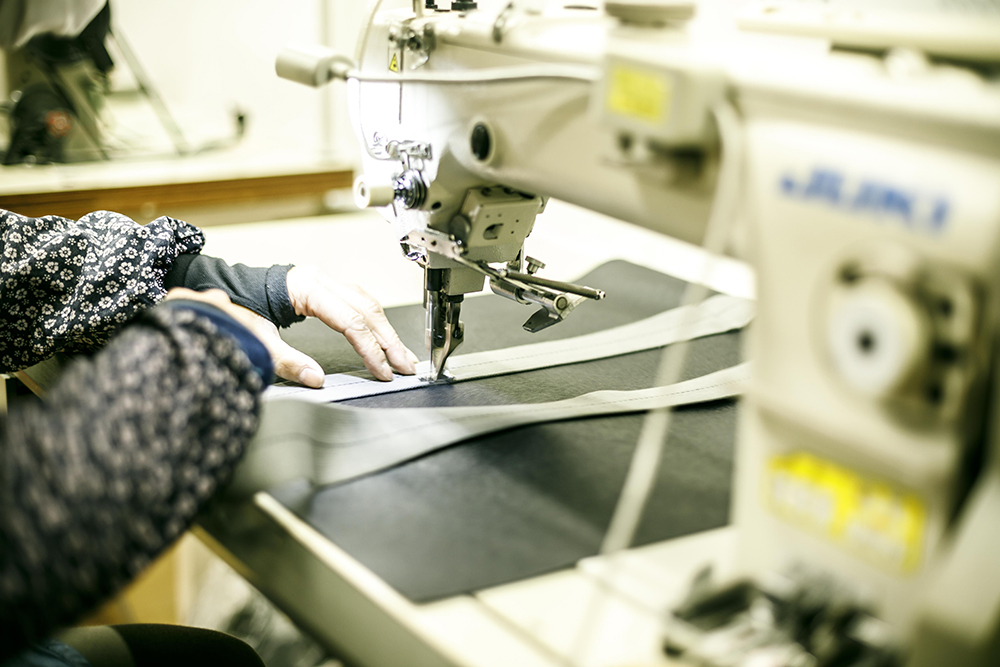 Make a hole in the sturdy vinylon canvas and attach the parts to it. Through these manual processes, one bag is completed.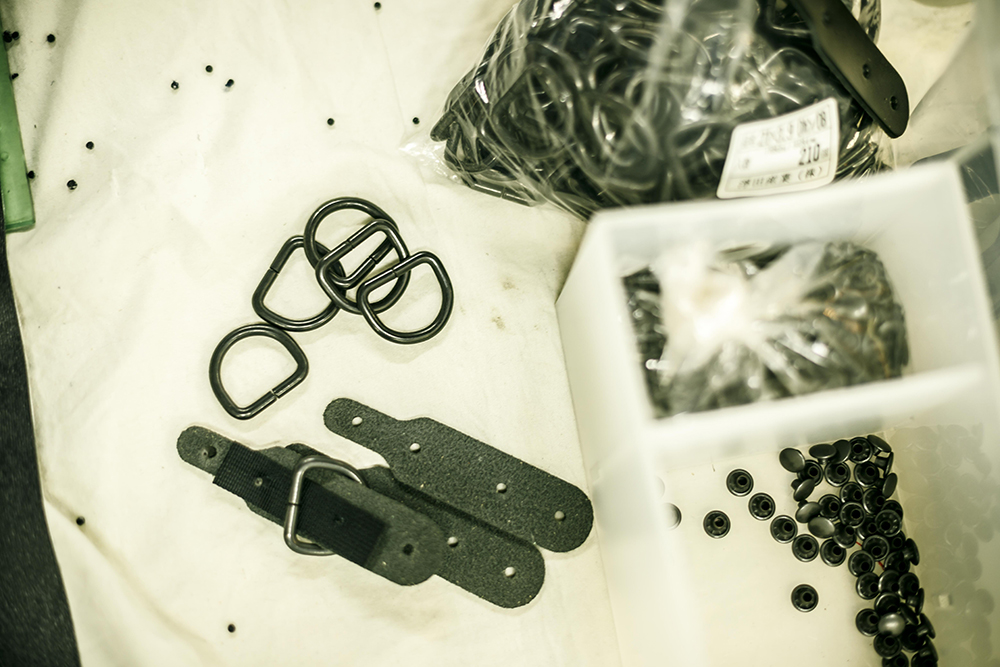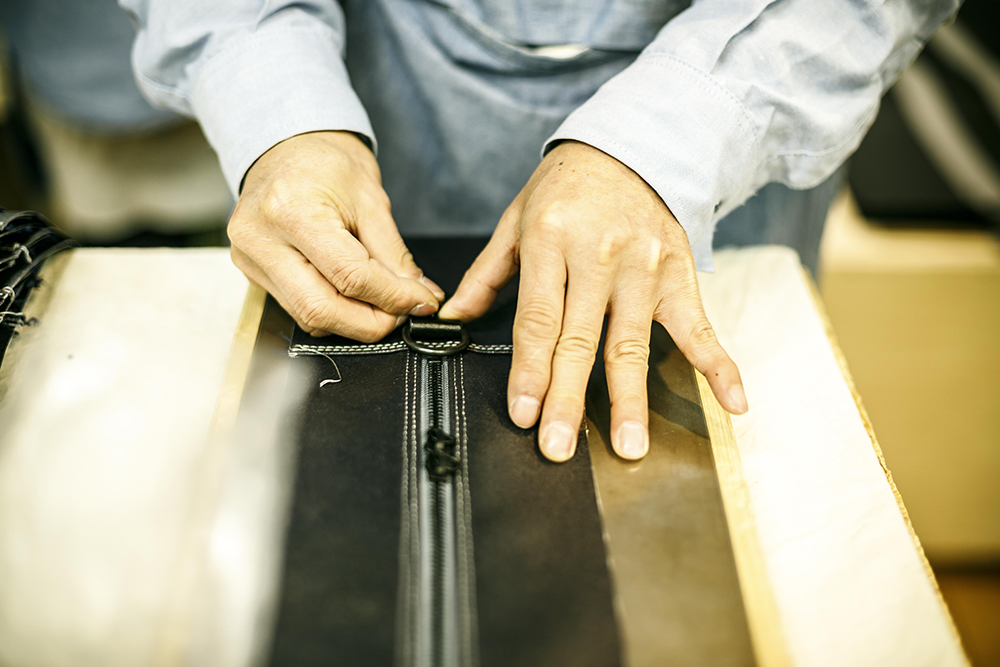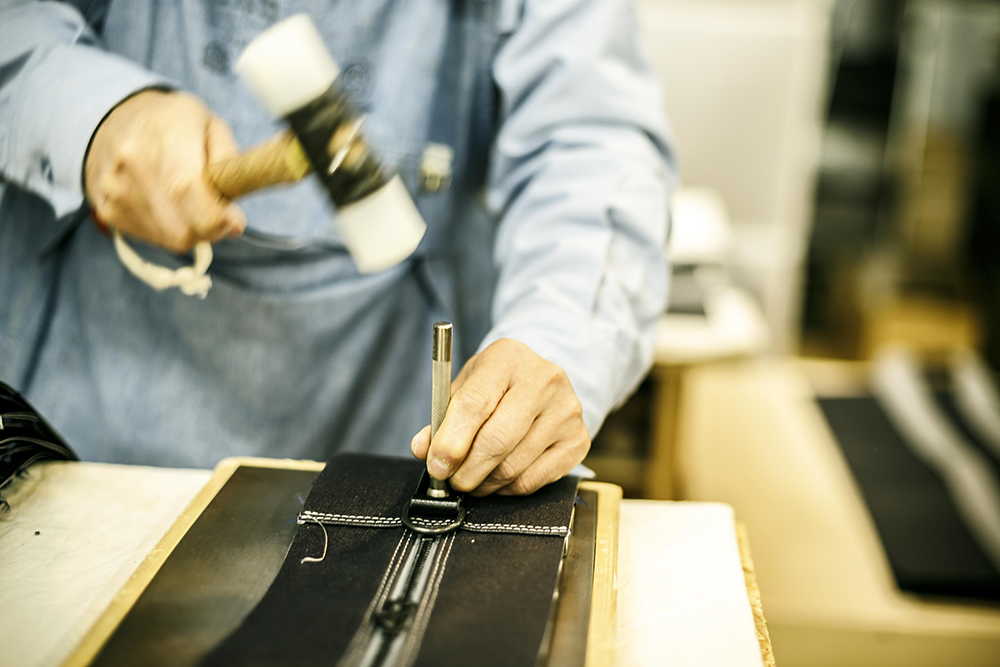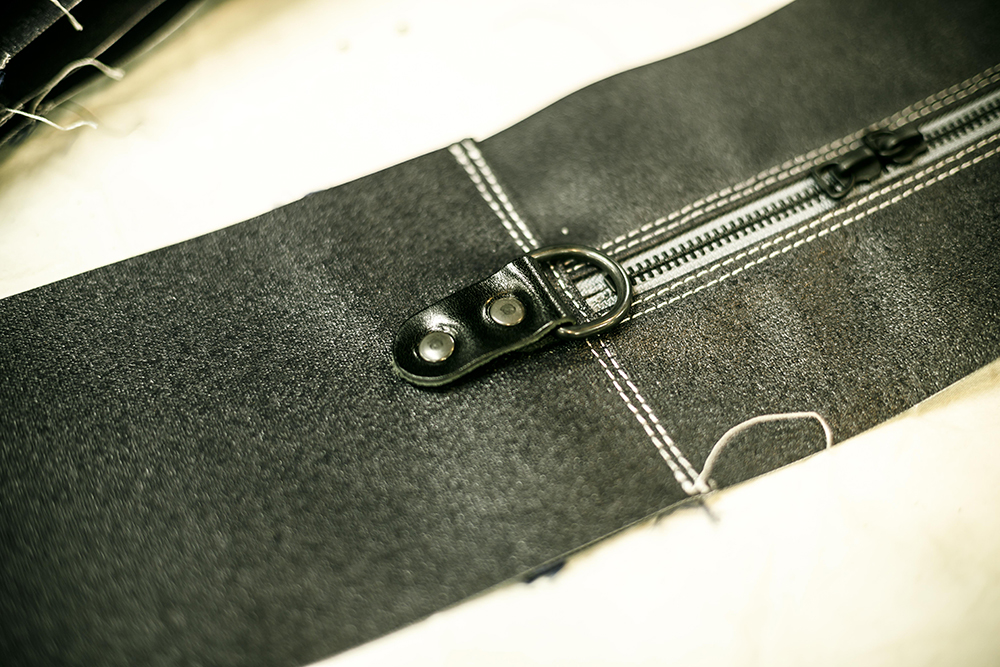 The photo below is the work of chamfering the leather handle. I heard from a staff member of a store that handles "Yokohama canvas bag" that "a female customer said that the edge of the leather handle hits her hand," and immediately corrected it. From that time on, one process called chamfering was added.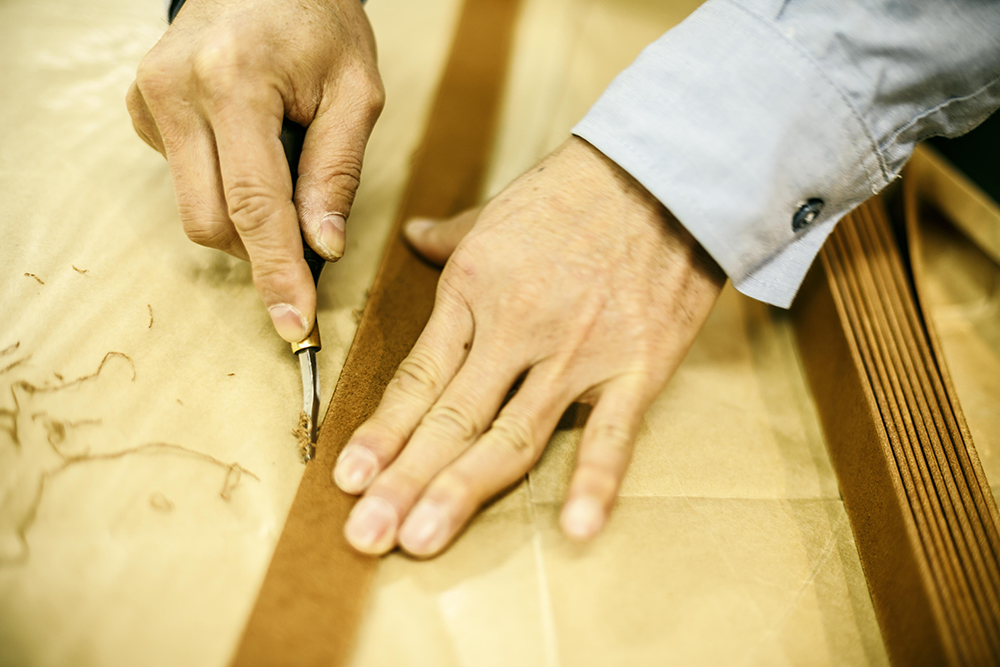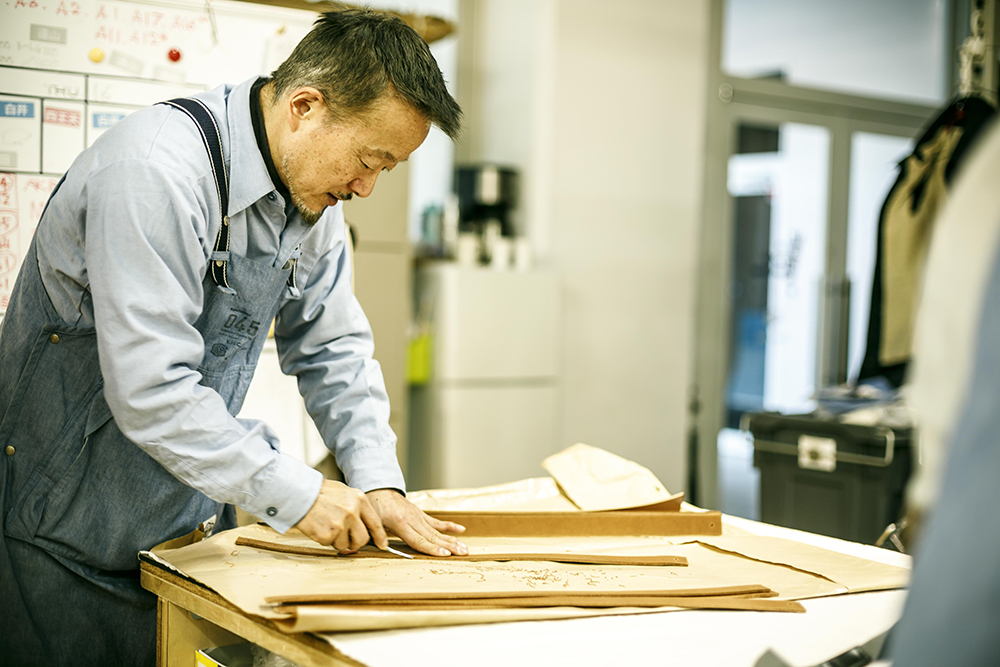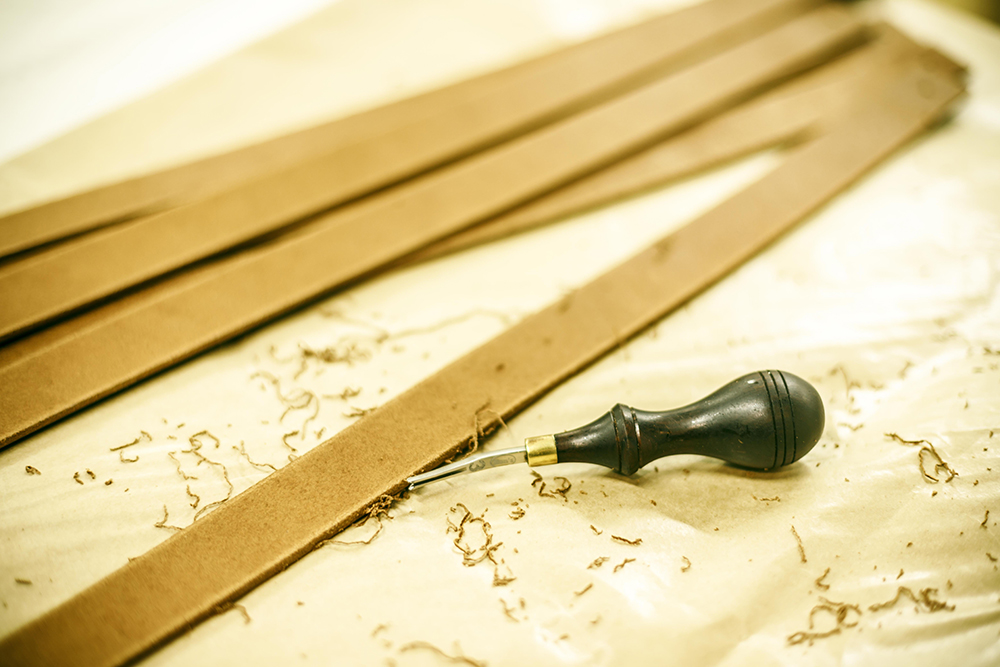 You can make more if you do not chamfer the work. However, this chamfering work is being continued from Mr. Suzuki's idea that "the user is satisfied and better." "I'm very grateful to have the bad part voiced. Nobody praises the good part because it's natural (laughs), but I think that's fine." Mr. Suzuki, who says that Japanese people are good at devising ways to improve things, said that he had completed 600 chamfers the day before the interview day. Since there are two directions on both sides, a total of 1,200 chamfers have been made ... One effort to make it better ... The time spent there is large.
This is a press machine that engraves the brand signature "045" on leather with heat of about 120 degrees. This kind of steady work is repeated on each handle of the bag that is used casually.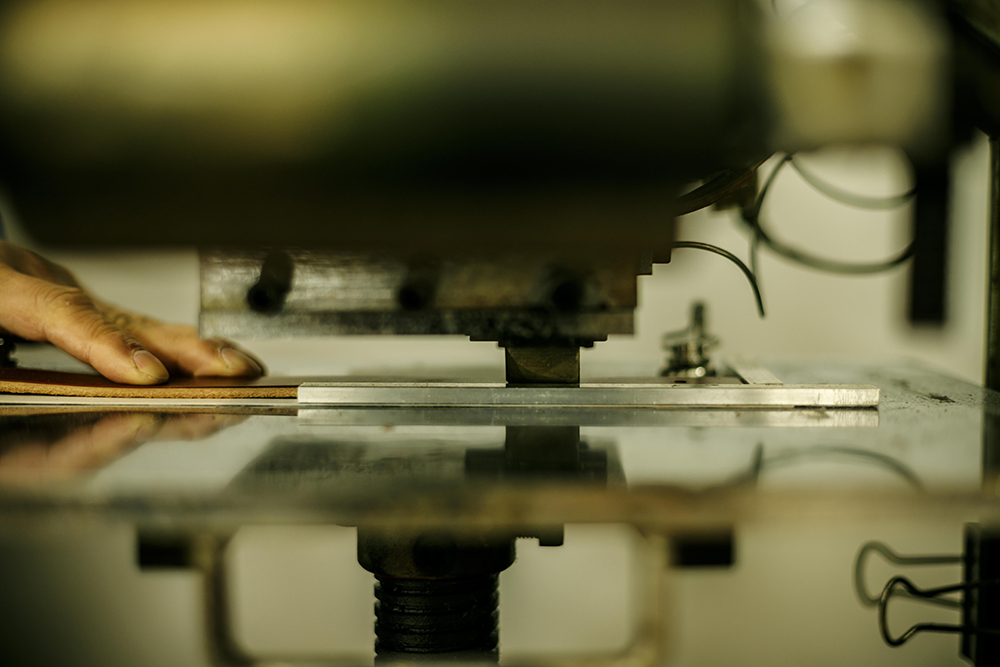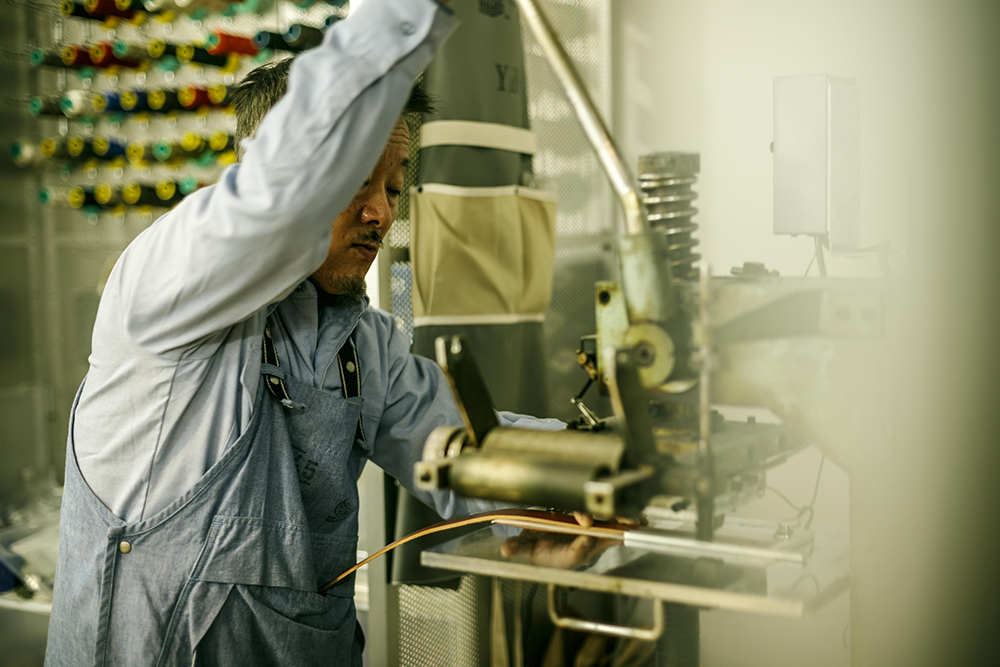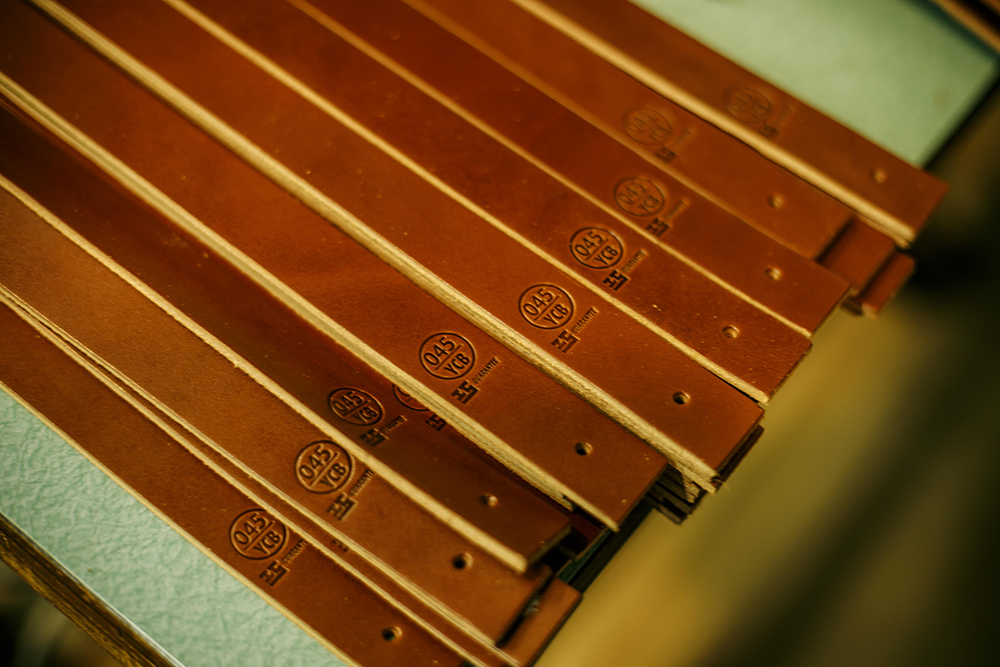 We also talked about the materials that "Yokohama canvas bag" cherishes. "When I launched this brand, I wondered what it was like to be Yokohama. Yokohama was a port town, where there used to be a shipbuilding factory. The two materials I'm using now," Morino Kansen Canvas " I came across "Takeyari cotton canvas". "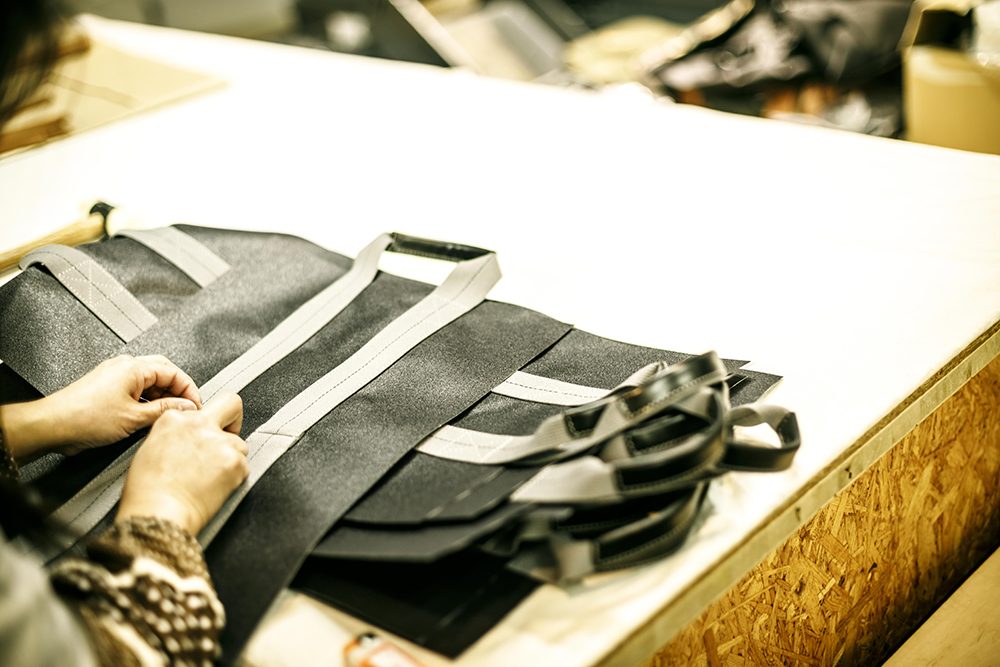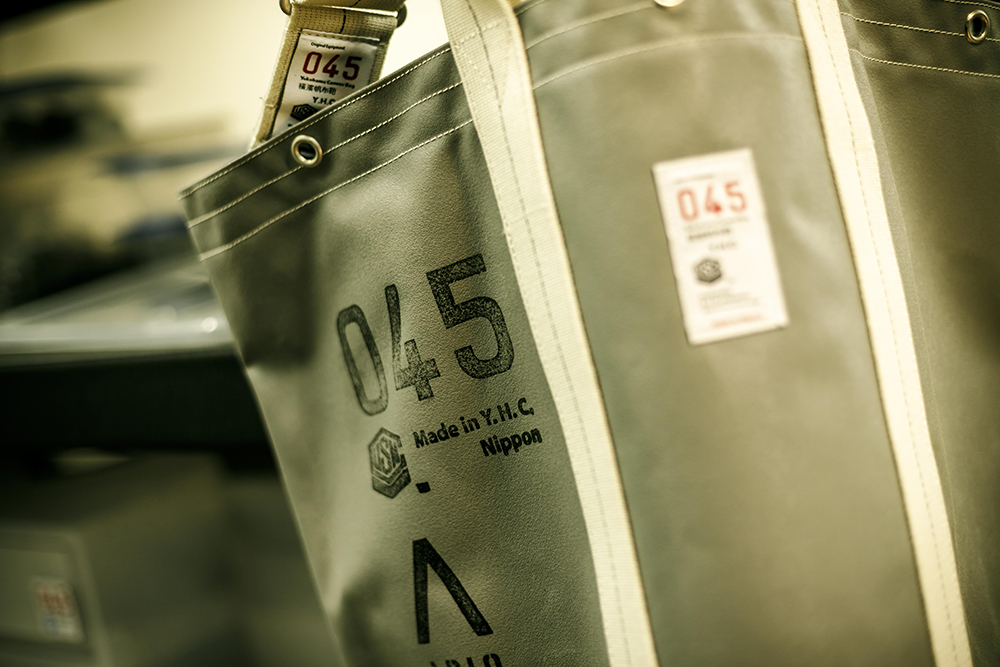 The first "Morino Kansen Canvas" is from Morino Canvas Ship Equipment Industry Co., Ltd., which was founded in Yokohama in 1914 (Taisho 3) as a ship equipment processing business centered on canvas and rope. Morino Canvas Ship Equipment Industry Co., Ltd. Original Vinylon Ship Canvas No. 4, which is used for vessels of the Maritime Self-Defense Force. The other "Takeyari canvas" is from Takeyari Co., Ltd., which was founded in 1888 (Meiji 21). A long time ago, there was a company called Yokohama Canvas Co., Ltd. in Yokohama, which entered the Showa era and focused on overseas markets, and at that time succeeded in exporting Japanese cotton canvas to Manchuria, China, Africa, Australia and other countries around the world. rice field. High-quality Japanese cotton canvas was exported from Yokohama to the world ... The main canvas production factory was the Takeyari woven fabric factory (currently Takeyari Co., Ltd.) in Kurashiki, Okayama Prefecture. .. (From "Material & Parts" on the Yokohama canvas bag homepage)
Above all, I was worried about using vinylon materials. Although it is a material with excellent salt resistance, flame resistance, and light resistance that is resistant to ultraviolet rays, is such a material suitable for making bags? … "These performance itself is not required for the bags that we usually use. However, when we decided to create an original that is unique to Yokohama, it is the ultimate that the port town of Yokohama sends out in everyday life. I wanted to pursue the outdoor specs of Yokohama, so I decided to take the plunge and use this material, "says Suzuki.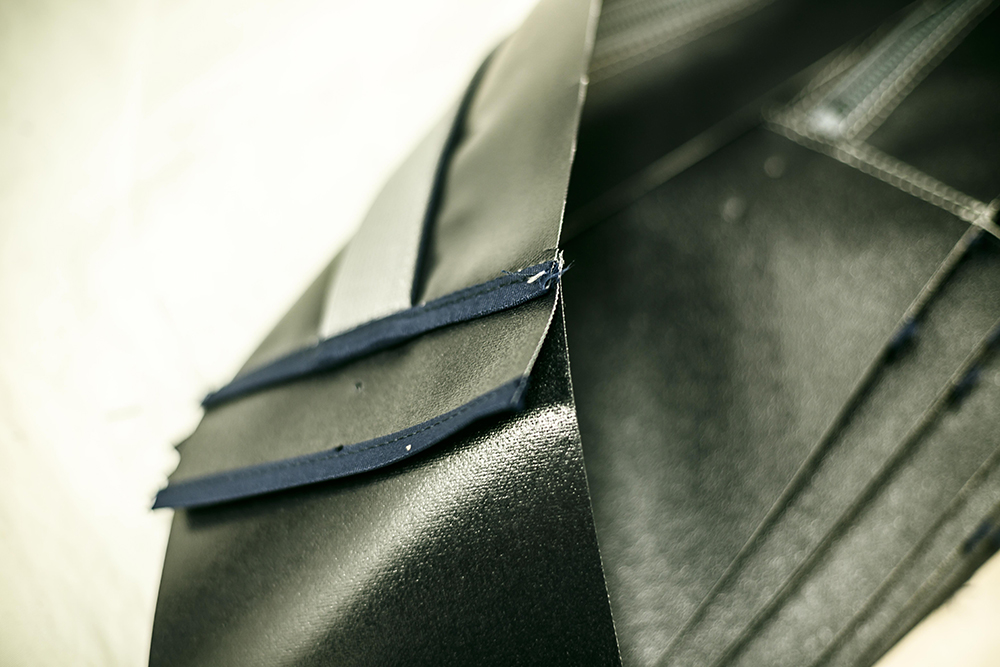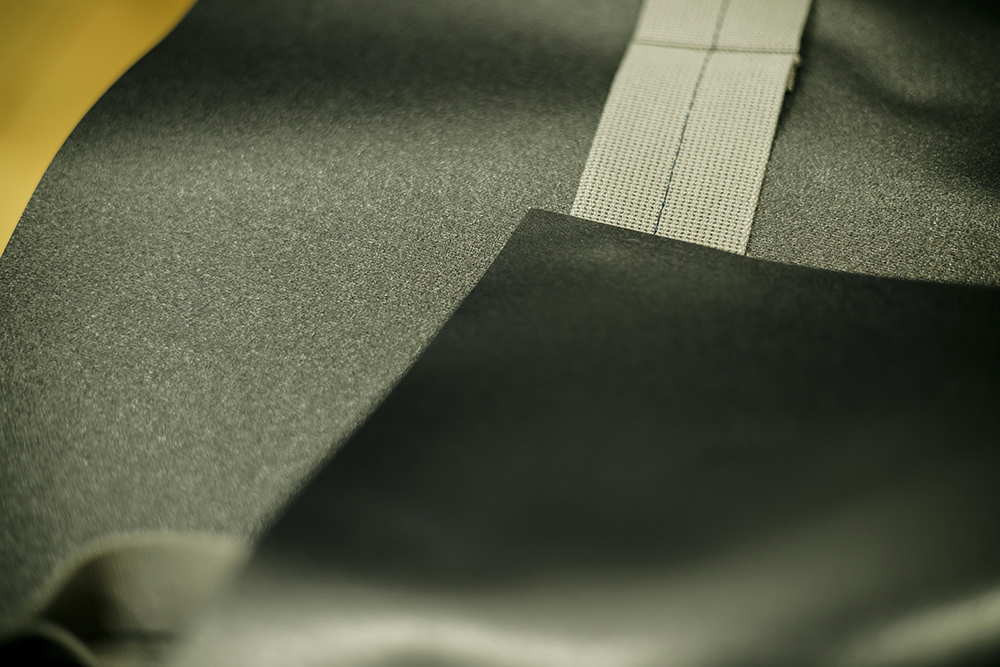 Currently, Mr. Suzuki is mainly in the design and production business, but he also has a sewing machine. While stepping on the pedal with your foot, carefully sew a strong material.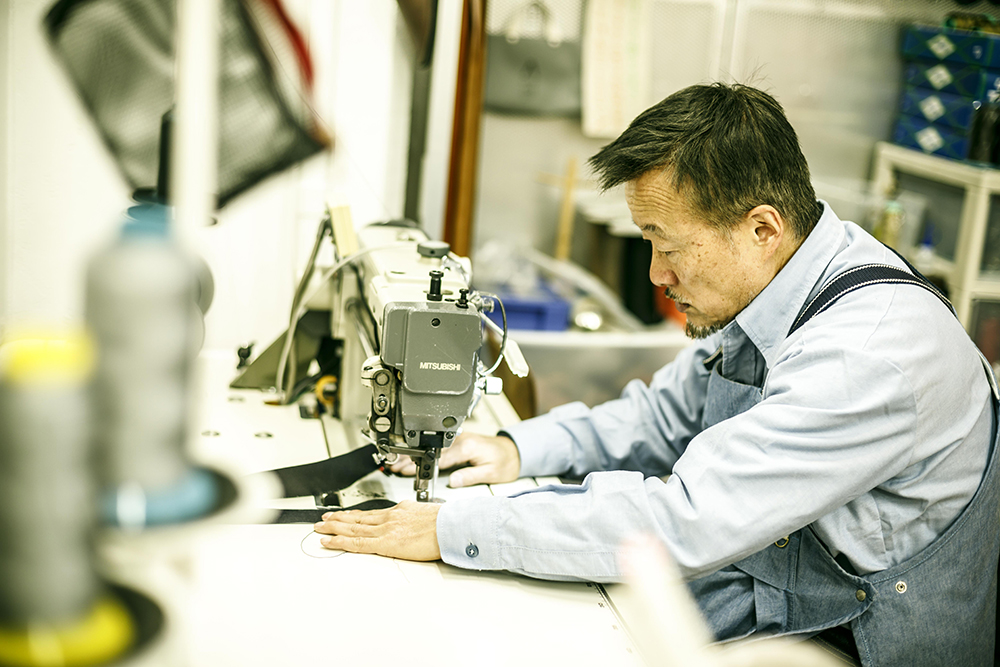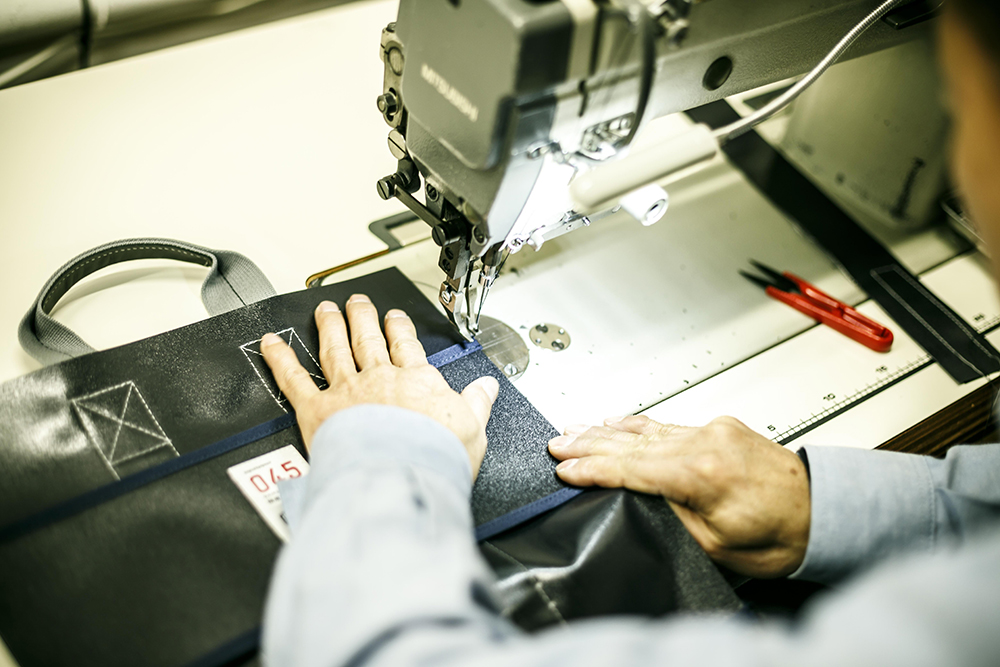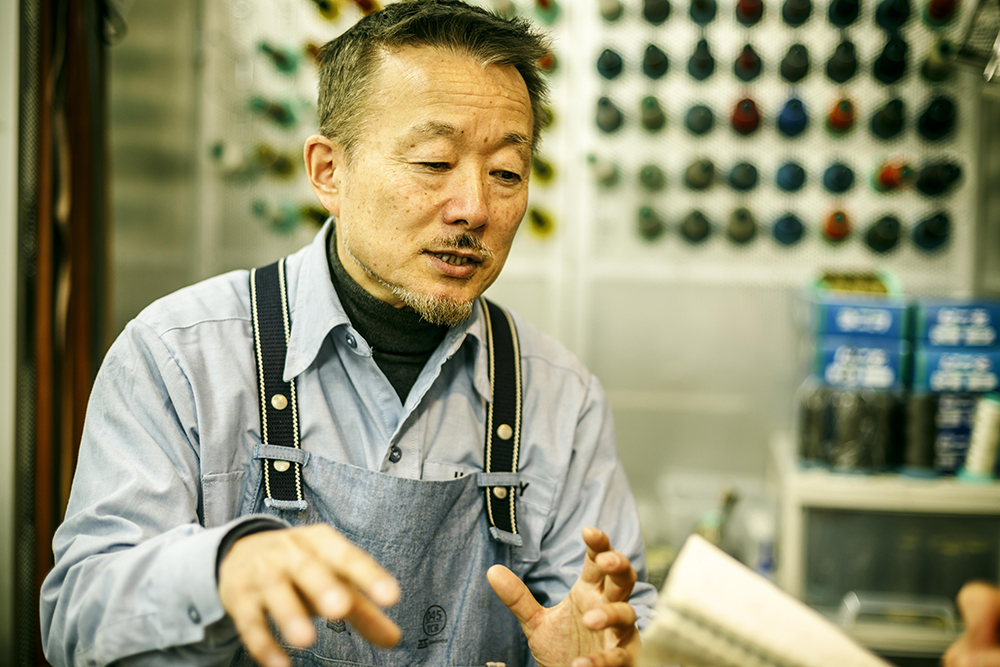 "I think there are many ready-made canvas bags, but the product we are making has a scenario of" Yokohama canvas. "While being confident in its identity, it is comfortable to use and the joy of having it. I hope that more users will enjoy it ... I stand in the studio every day with that in mind. "
I will also see the shop next to the workshop. Considering that the number of foreigners has begun to increase only in the tourist destination of Yokohama, the decoration inside the store is not limited to "Yokohama", and attempts have been made everywhere to add a taste that makes the definition broader and makes you feel "Japanese". Was there. For example, before the cash register, this curtain. The mark like a family crest is the brand signature "045".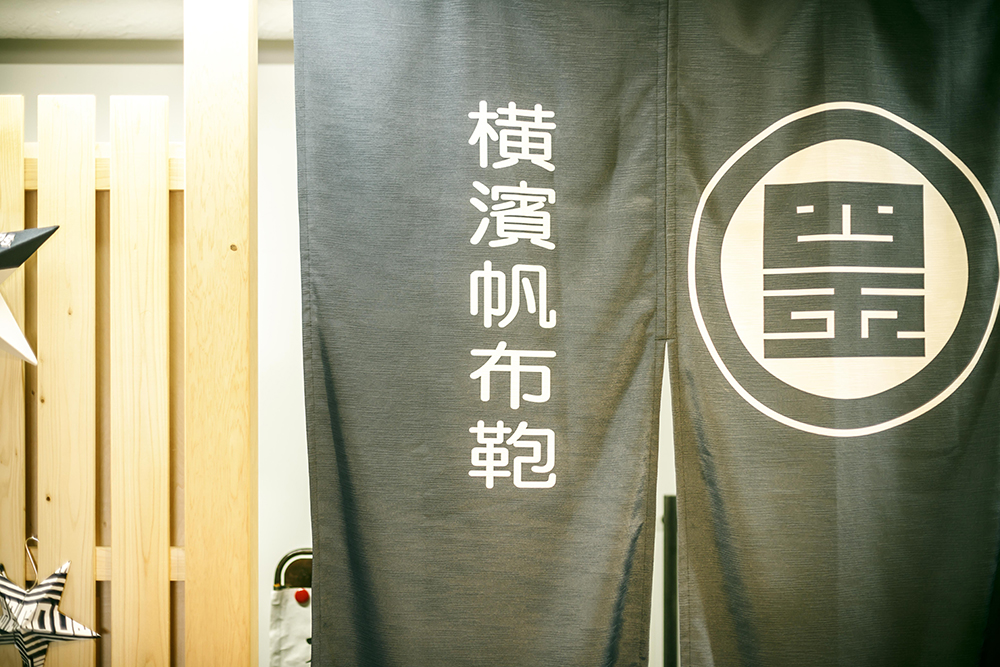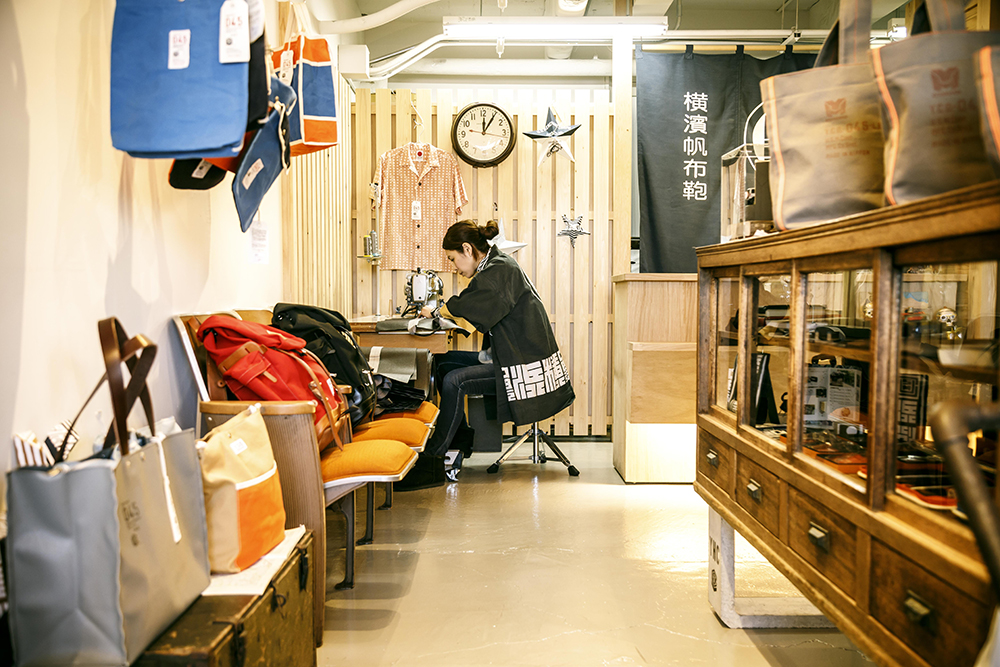 A sewing machine is placed beside the cash register, and you can see the Japanese manufacturing site while looking at the products in the store.
In addition, there is a creative tea room "Hawaian" with about 3 tatami mats in the store. Based on the concept of "NO BORDER", with the intention of being a peaceful place, not only tea parties but also exhibitions and sales of works by artists are held.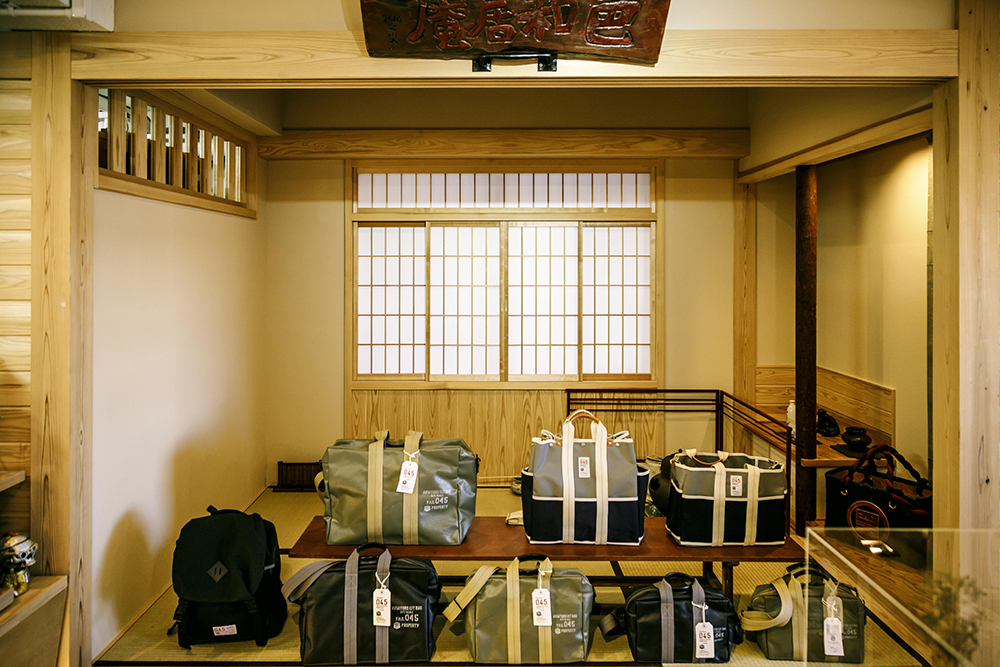 We have a wide variety of tote bags, body bags, and backpacks that are perfect for vacations and travel in the coming season. In this place where the sea breeze from Yokohama Port reaches and the location is blessed, I would like you to come across a "Yokohama original" that suits you.