traditional culture
2017.10.25
Kanagawari Classical Project 2017 in Otsuchi
・ This year's re-classic will be staged by Kabuki Dance Nagauta "Yuka Haruka". First of all, how is Kabuki dance different from Japanese dance?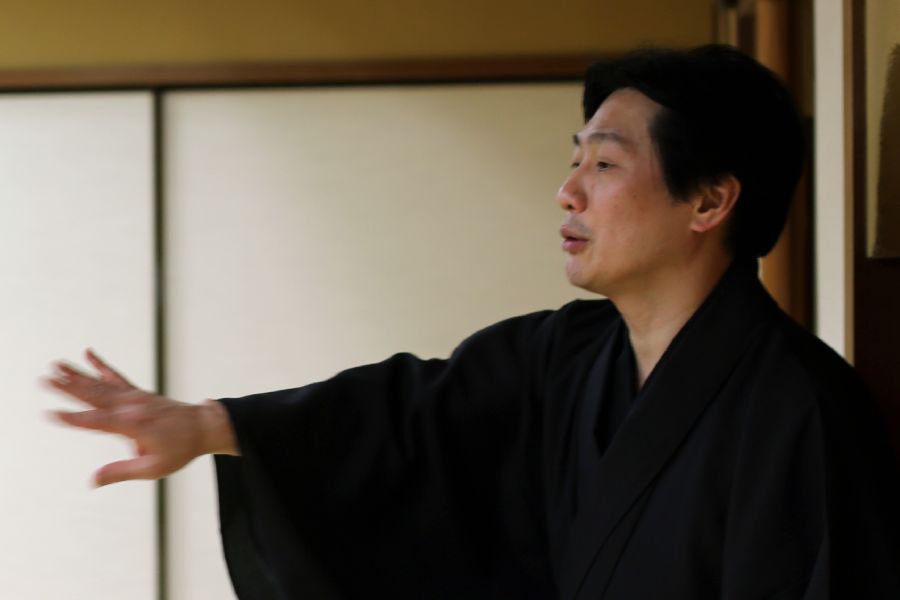 Noriaki Hanayanagi
Noriaki Hanayanagi: The mother body of Japanese dance is kabuki. Simply put, the Kabuki dance scene is the origin of Japanese dance, and during the Azuchi Momoyama period, Izumo Akuni (Izumo Akunoi) starts Kabuki dance, and if it is only dance, it gets bored, so add a play It is said that what gradually became independent is the beginning of Japanese dance.
・ Are the Japanese dance derived from Kabuki? Toro Takahiro Hanayagi is "Hanayaniku", but what other schools do you have in Japanese dance?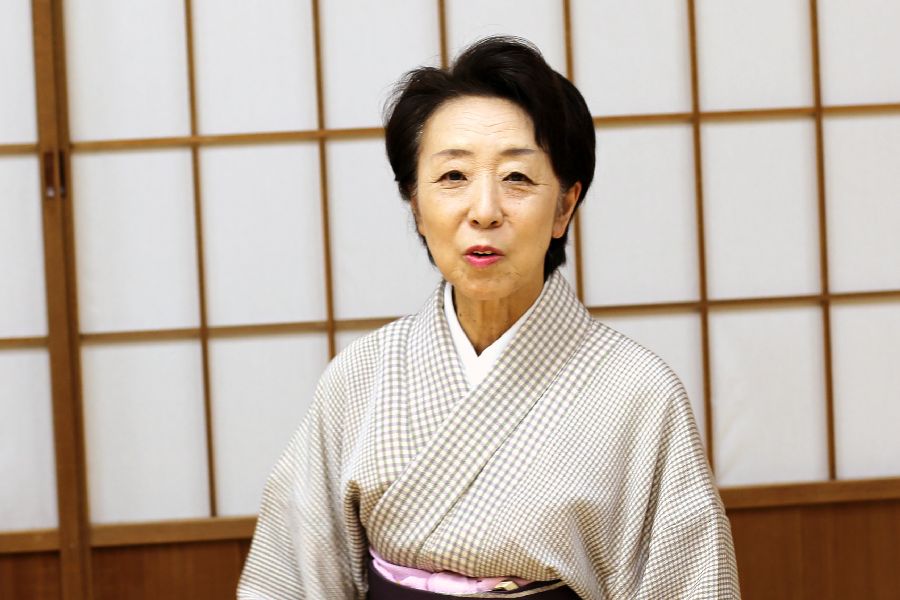 Nishikawa Ochi Chiyo
Nishikawa Ogi Chiyo: There are about 120 schools that belong to the Japan Dance Association throughout the country, but there should be a huge number of schools, including individuals. Among them, the five majors are called Hanayagi, Fujima, Wakayanagi, Nishikawa, and Bando. Among them, the Hanayagi style is said to be a dance that is relatively detailed, with a lot of choreography. Other than that, Nishikawa style is swaying because he made sway to Kabuki actors, so it is swaying and there are many classical styles.Each have their own characteristics.
・ What was the reason for your decision to do Japanese dance?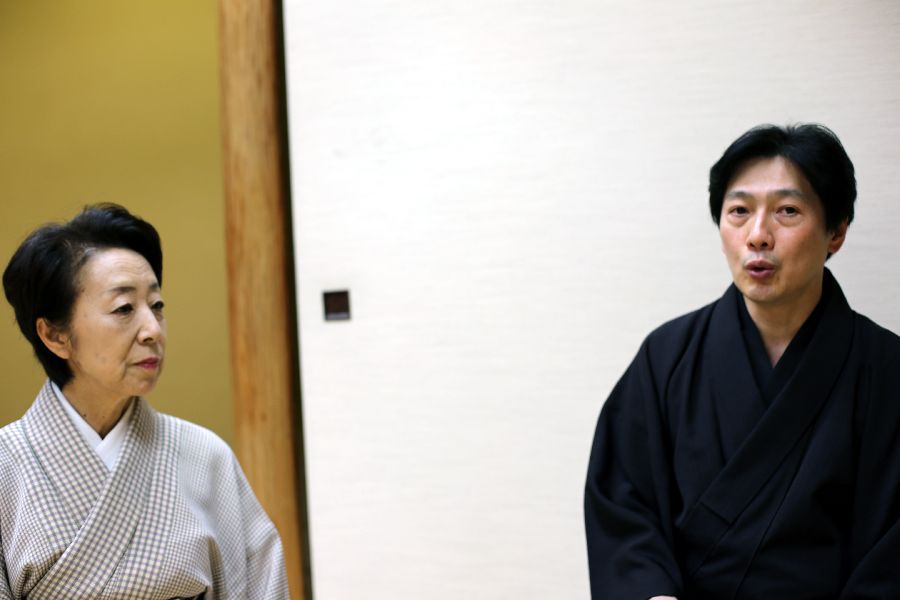 Noriaki Hanayanagi: I was taken by my parents when I was four years old and I went to see the play. It will be about 50 years ago. At that time, it was in the ordinary life that doing old-fashioned women doing chopsticks and doing classical arts. I ikebana, tea, etc. They were not special things and I learned from a nearby teacher. In a contemporary style, I think that I have once caught up with nature in Japanese dance in such a way, such as hula dance, aerobics and so on.
・ What kind of activities do you usually do?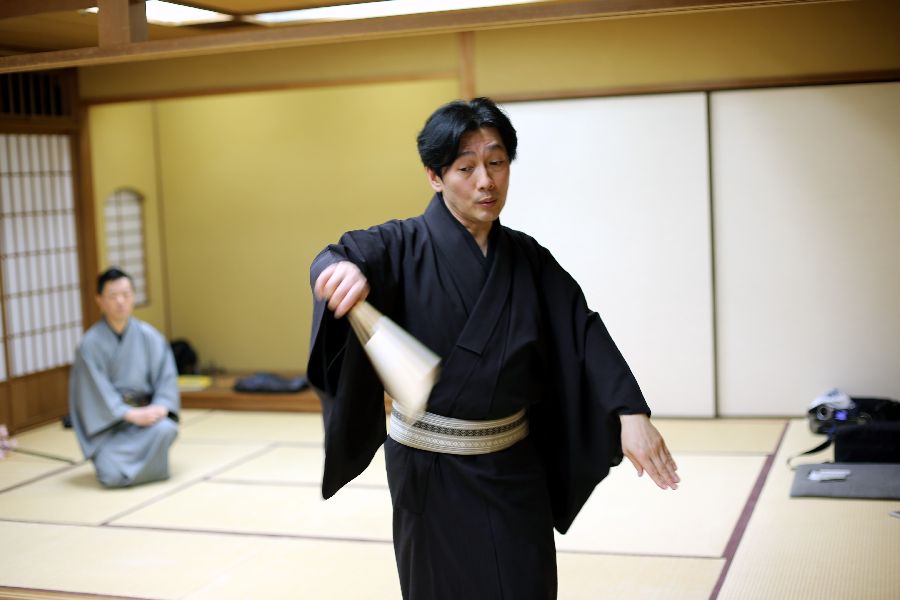 Nori Takaharayanagi: I went to high school to teach dance, practice lessons, think about the composition of choreography and presentations, and dance myself. Recently I think that when I talk to my parents, I think there are many children who have little contact with their feelings. Nowadays, the number of children is decreasing, and it is not limited to only Japanese dance, but I think it is important to have a playroom where people from generations have contact. If you have a normal life, there may be places where it is difficult to find your own place.
·Rehearsal hallIt's wonderful that I will be in my place. For students and small children, I think there are not many opportunities to get in touch with traditional arts unless the parents give them a chance.
Nori Takaharayanagi: In Japanese dance, there is also a place where you learn how to dance along with your lessons, as well as dance. There are many things that you can naturally take when you are small, such as standing up, dancing, using a fan, or doing a sit-up and bowing. At the Japan Dance Association, we are focusing on nurturing children, so we practice rehearsals while incorporating old Japanese play. I think that it is a very good thing to be able to provide the opportunity for children to show classical arts to small children this time.
・ What is the attraction of Japanese dance?
Mr. Noritaka Hanayanagi: For me, there are places that are too familiar and I can not understand for a while, but it is not always the case that a man plays a role as a man, and it also works as a woman. Wearing various costumes, playing a role, may seem to be attractive things like a transformation. Moreover, it may be good to say that there is a place where you can release your mind, such as discussing problems with friends who you can not say at home in the rehearsal room.
・ From here, I would like to ask you about the program for Re ・ classic. What is the content of Nagasu "Sakai Oyuka Yuuka Haruka"?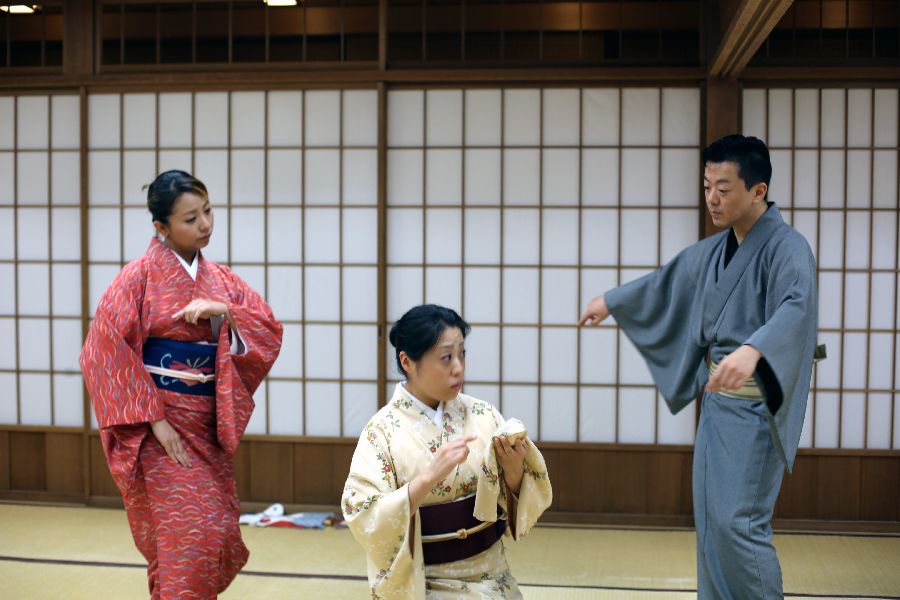 "=" 100% "/>
Noriaki Hanayanagi: I decided to take up the ambitions of the famous Kamakura era Soga brothers, who will revolve around Odawara-Ohagi, since I will be in Oiso this year. This is a story that is considered to be one of the three major battles in Japan, in which Suga Juro and Goro, who have killed their father, avenge their nephew. The name of the sister of the Soga brothers is "Ninomiya", and the lover of Juro is "The Tiger of Oiso", and the lover of Goro is "The Major General of Kizaizaka" and the names of places around Oiso are full. So I guess everyone is friendly.
・ Please tell me the highlight.
Tori Takahiro Hanayagi: In the classics, it is assumed that some people have never seen Japanese dance, and the choreography, costumes, and props are gorgeous. For now, I decided to perform at the "Sakai no Tora", "Masoji Minor", who is the Soga brother's lover, in order to cherish the grasp that it is only a female part and is beautiful and gorgeous. I think it will be fun just looking at the story even if you do not know it, so don't think too hard, and please come and see the small children together.
I think that the man of the trip, and the chairperson, MITSUMI, are going to do a play that is easy to understand before the performance as a daughter of the inn in Oyori hotel, so it can be viewed in a fun and easy-to-understand manner.
・ From here, we ask the performers for their enthusiasm for classics.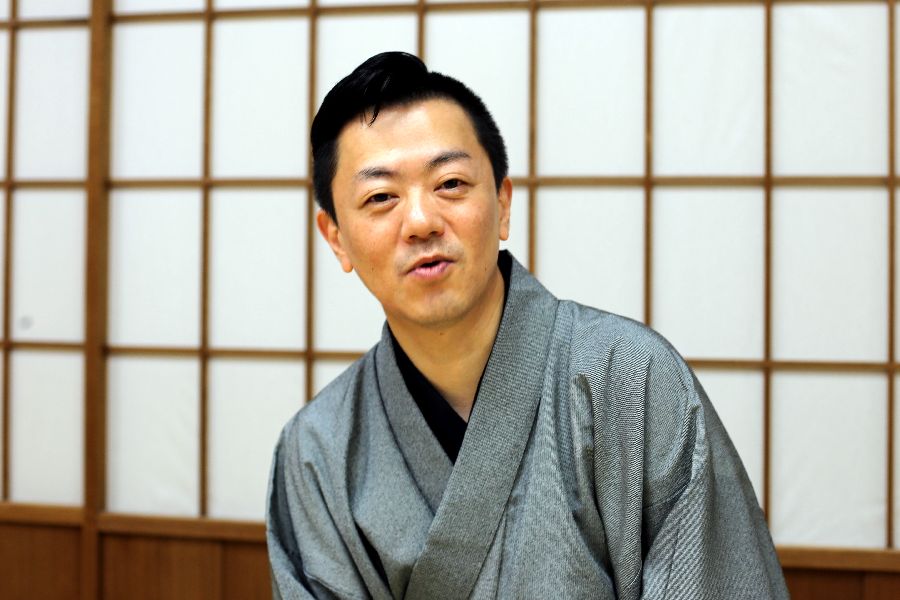 Izumi Tokuho (Ahina sister Maizuru)
n-bottom: 30px ">
I do not think too hard, I would like to make it a performance that can be enjoyed without reason. The area around Daegu is a treasure trove of history, so I think it makes a lot of sense to do sogo at that place. This time, I'll replace it with a woman's thing because I want everyone to see something gorgeous. If you have a search on the net, such as "Senior Tiger," who is the Soga brother's lover, or "Major of the Cosmetic Hill", it should come quickly. Now is the age of the Internet, so please try searching. We hope that it gives us an opportunity to get to know the history.

Mr. Hiroi Iwai (Oh, Haruka Komosa)

As I was going to see it at the time when the Re Klasik is being held at Isehara's Oyama, I was surprised that I would be allowed to make a leap this year. My mother liked dance, but could not get sick. So I have a desire to have children, and I have been dancing for a long time, and I have been dancing for 33 years this year. This is the first time I'm doing with this member, so I will dance hard while studying. I would be happy if you would be interested in Japanese dance as much as you can through classical music.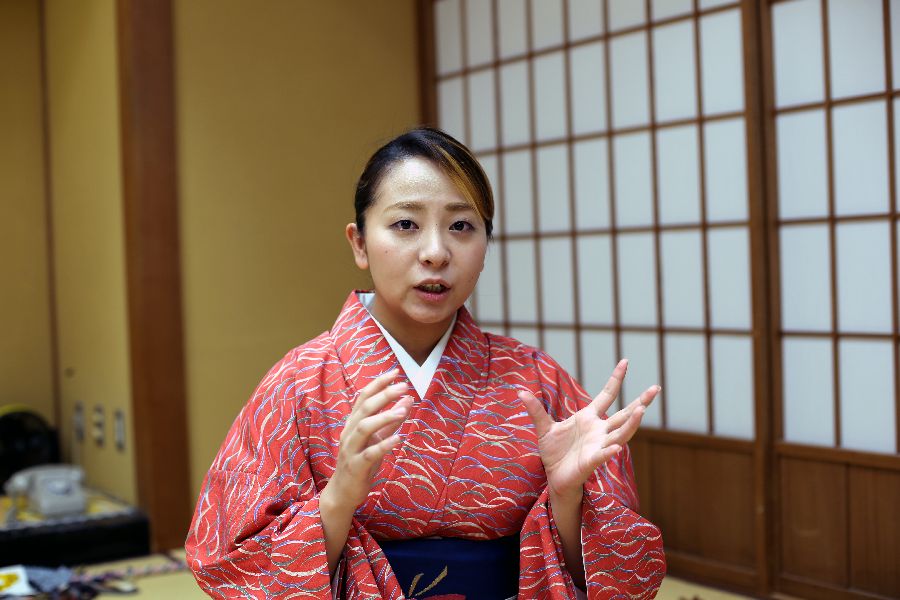 Mr. Izumi Hideaki (Harukoma seller, actually a large tiger)
On the day of the classic, it is also the day of the Ohsu post camp festival. I think that many people come to Oiso for the purpose of coming to see dance. My grandfather is doing Japanese dance and when she is 5 years old, she goes onIt has been going on for 20 years and it has been going on. It also makes sense to do Odame and Ninomiya familiar contents in the place of Ozu, but since classical music and contemporary works are collaborating, I would be glad if you could understand the form of Japanese dance in many different ways. .
・ I am not going to appear this time, but I asked the junior high school student Ikuo Itakura who came to help the rehearsal hall about the charm of Japanese dance.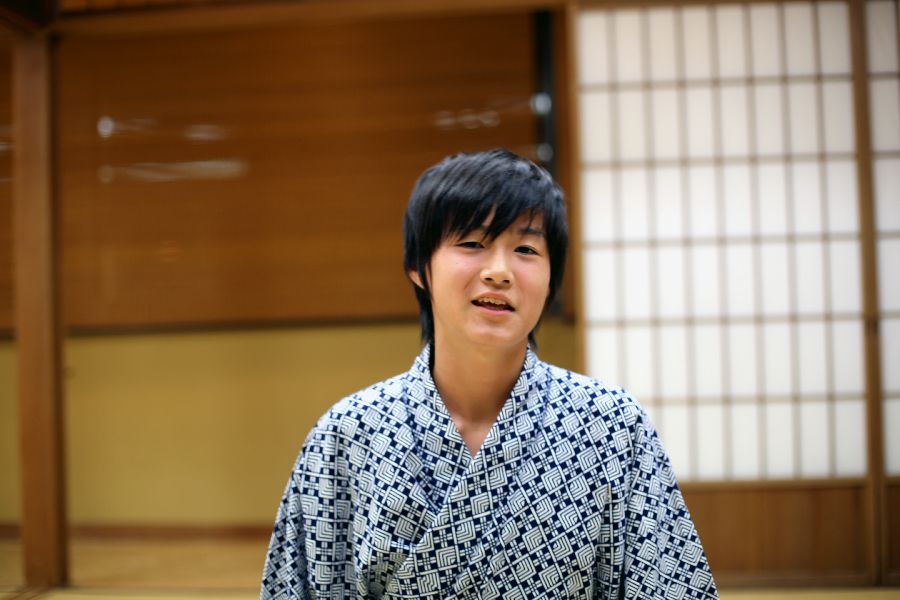 Itakura Yoshiyo
Recently, robots, AI, and machines are increasing in the world. I think that Japanese dance is unique, it has a depiction of the mind, and that robots have an expressive power that they can never do. I feel that Japanese dance is wonderful only because of the richness of the mind and the classical art with delicate movements that only humans can make.
In addition to the Kabuki dance nagauta "Sakai Oyuka Yuuka Haruka" on the day, a project "Hanazakari no Mori" in which contemporary music and Japanese dance collaborate is also planned. Here, choreography and a hairstyle also seem to arrange in a contemporary style and challenge. I also look forward to seeing how Japanese dance and contemporary music from the Edo period are intertwined. At the end of Re-Classical, the Edo period classic fireworks are launched. This year's Daegu, please enjoy the world of traditional arts with plenty.
Future activity schedule 53rd Kanagawa Prefecture famous dance national dance festival
November 23 (Wed, Holiday) 11:30-
Place: Kanagawa Prefectural Youth Center Hall fee: 6,000 yenYusen)
Inquiries 0467-46-2212 Japan Dance Association Kanagawa Prefecture Office
http://nihonbuyou.or.jp/