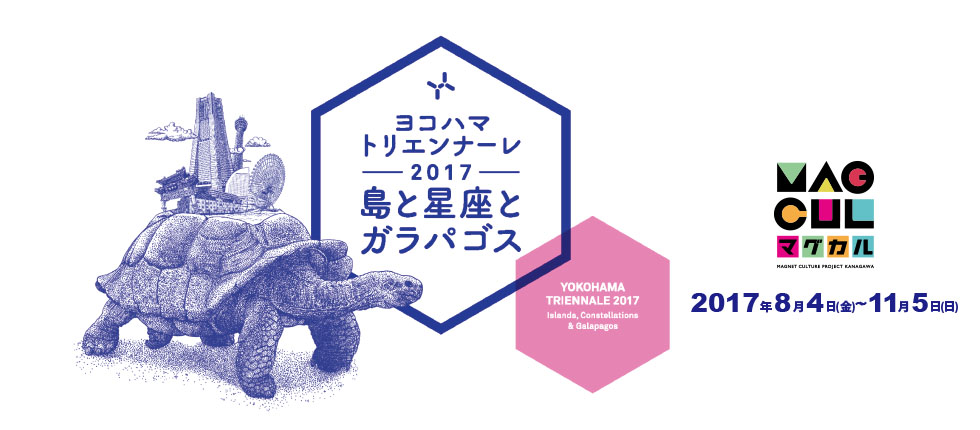 Course / workshop
Once every three years! World modern art works gather in Yokohama City! "Yokohama Triennale 2017" - Islands, Constellations, and Galapagos-;
Please give your attention to the art works below.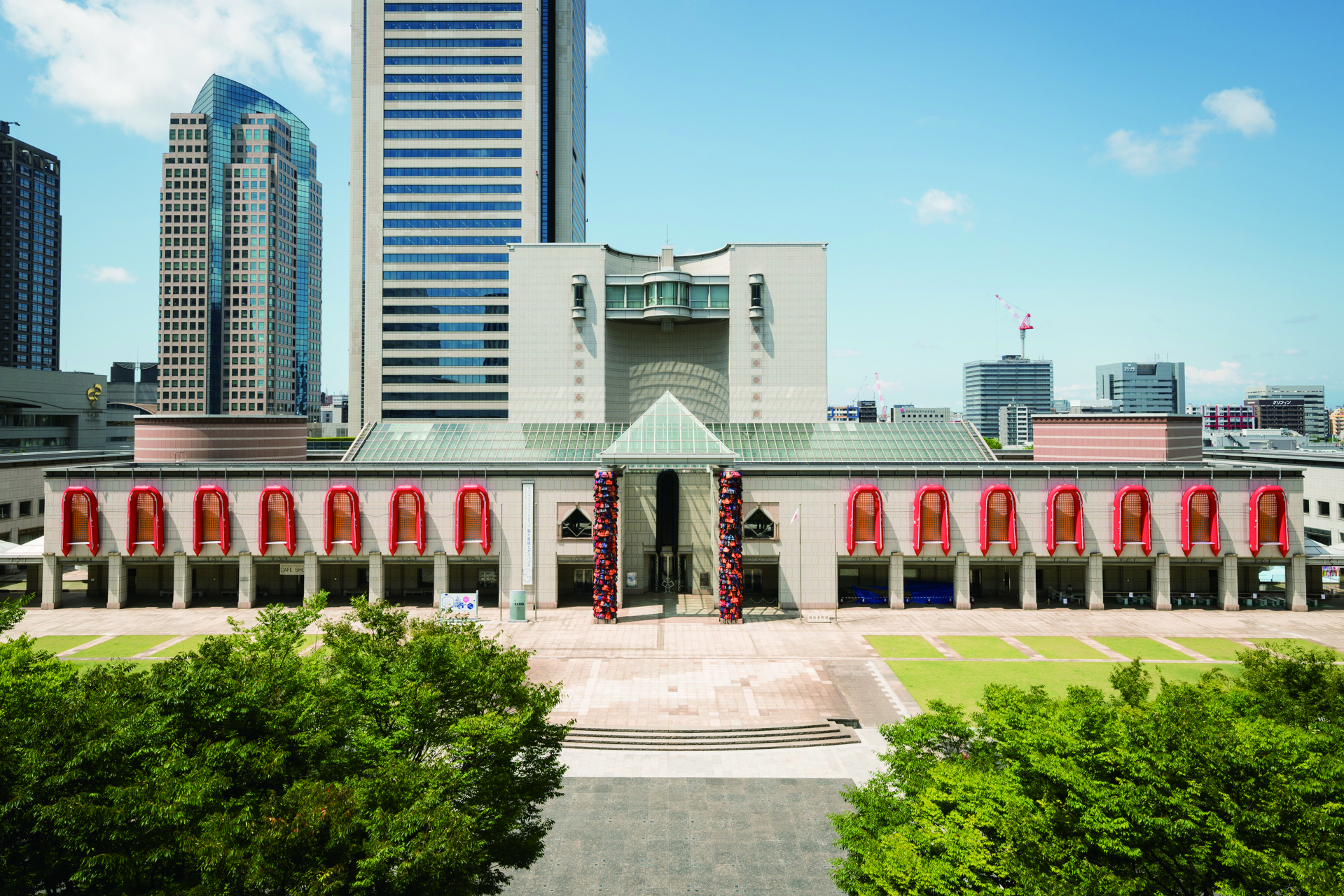 Ai Weiwei(艾未未)《Safe traffic of people》2016《Reframe》2016
Yokohama Triennale 2017(Yokohama Museum of Art)
Photo:Ken Kato ©Ai Weiwei Studio 
Photo provider:The Organizing Committee of Yokohama Triennale 2017


A large-scale installation related to international refugee problems, is seen on the outer wall near the entrance of Yokohama Museum of Art. It is made by a contemporary artist, Ai Weiwei, who was born in Beijing, China. She is actually involved in such refugee problems, which becomes her motivation for promoting her own activities. She used lots of life jackets and lifeboats as parts of the work. They actually were worn by the refugees who came fortunately to Lesbos Island from the Middle East or North Africa through the Mediterranean Sea. They were actually in the states to be or not to be and many life jackets they wore are their miserable cries themselves.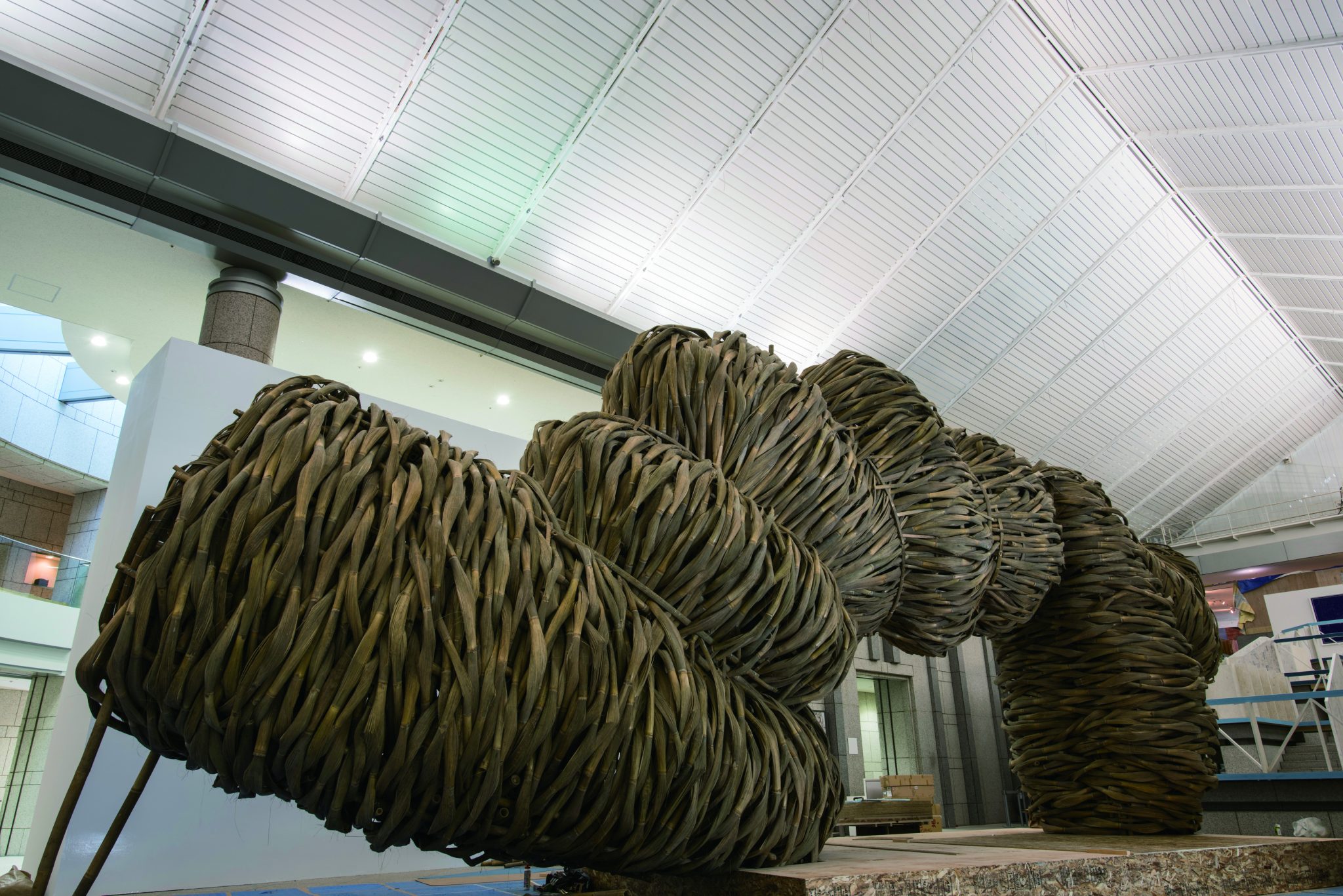 Joko AVIANTO《The border between good and evil is terribly frizzy》2017
Yokohama Triennale 2017 Photo:Yuichiro Tanaka
Photo provider:The Organizing Committee of Yokohama Triennale 2017


Once you enter the hall, you will see a huge bamboo installation on its grand gallery. It looks like a Japanese traditional sacred straw festoon in Shinto. It was made by Djoko AVIENT. He was born in East Java, Indonesia. The subject of his work is the traditional cultures being lost in his country and the living associate with nature.
He himself used about 1,500 pieces of bamboos in Indonesia and knitted it. It is quite big and it is equal to a two-story building in height.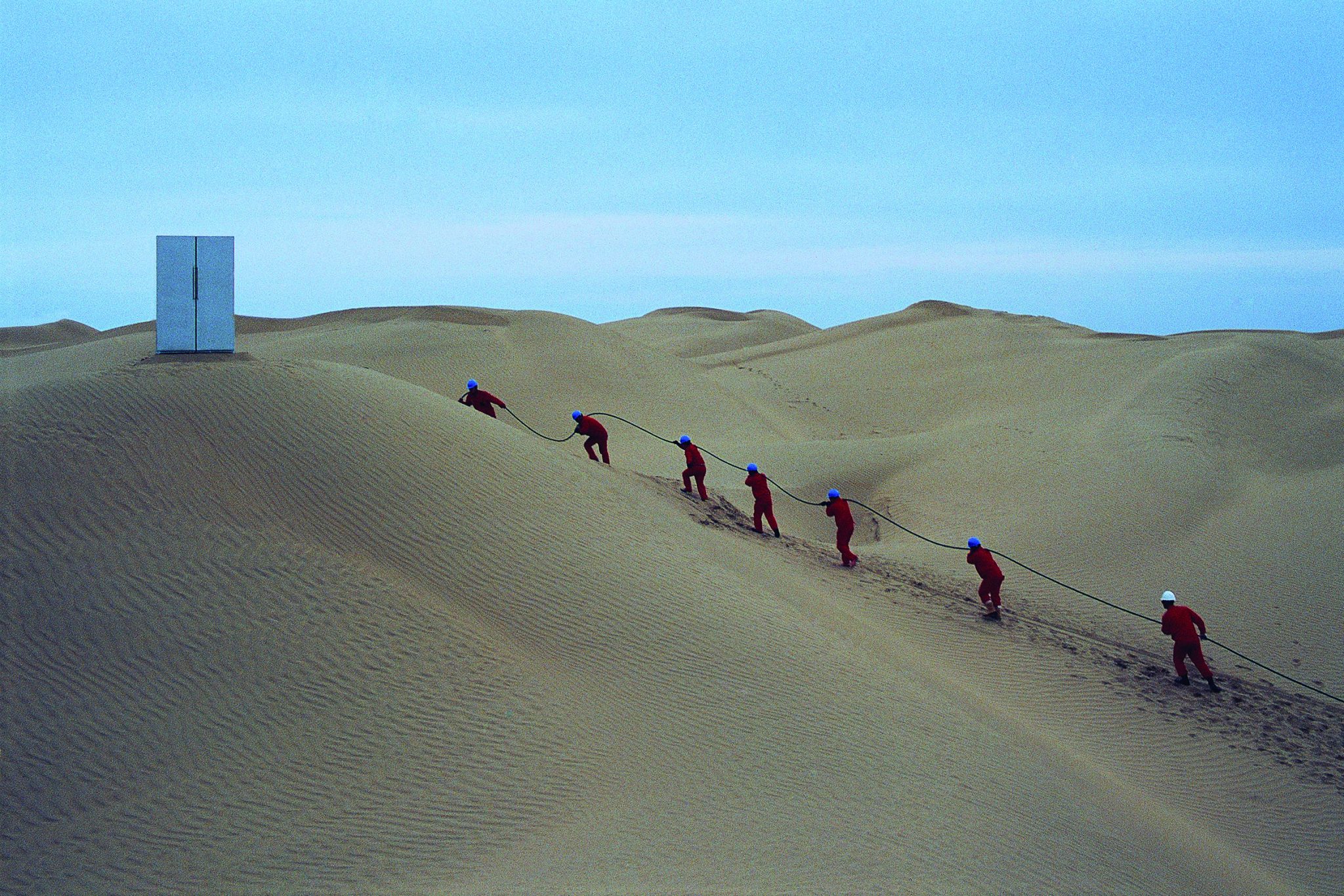 Zhao Zhao (赵赵) 《Project · Takramakan》2016

Zhao Zhao (赵赵) is a young artist coming from Sinkiang Uigur Autonomous Region, China, who is focused in Japan for the first time in this time. Current China has many social problems and he expresses them critically as art works. One video work of his is the "Project · Takramakan". Taklamakan Desert is in Sinkiang Uigur Autonomous Region, from which he came. It is also the second largest desert in the world. In his video work, a huge refrigerator, powered by electrical wires, is carried to the middle of the desert and people drink cold beer taken from it. The electric wires of 100 km length used in the work also can be seen. It is an isolated contemporary civilization itself in the vast desert.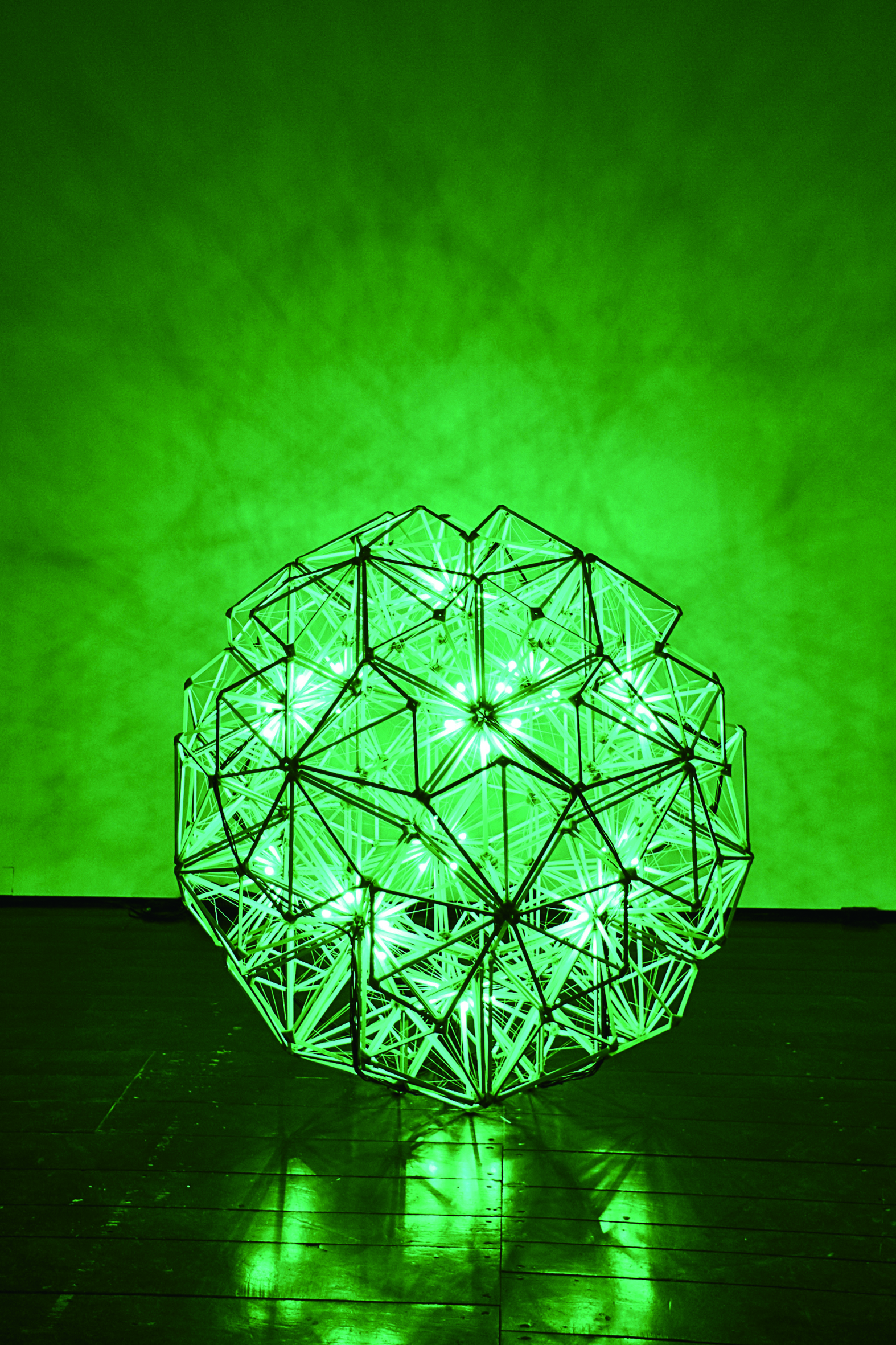 Olafur ELIASSON 《Green light -Artistic Workshops-》2016 Co-produced by Thyssen-Bornemisza Art Contemporary Photo: Sandro E.E. Zanzinger / TBA21, 2016 ©Olafur Eliasson

Olafur ELIASSON is the most important person in modern art. He was born in Copenhagen, Denmark. A lot of attention should be gathered in his works. "Green light Artistic Workshop" is a workshop supporting for refugees and immigrants. It has been held in Vienna, Houston and Venezia so far. In the workshops, the refugees and people who were unable to return home, work with the staff to assemble green lights representing the light of hope. Through that action, various kinds of persons consider deeply the connection and symbiosis of themselves to society, and share their significance.
A new works related to "Yokohama" are exhibited in Yokohama Red Brick Warehouses Ichigokan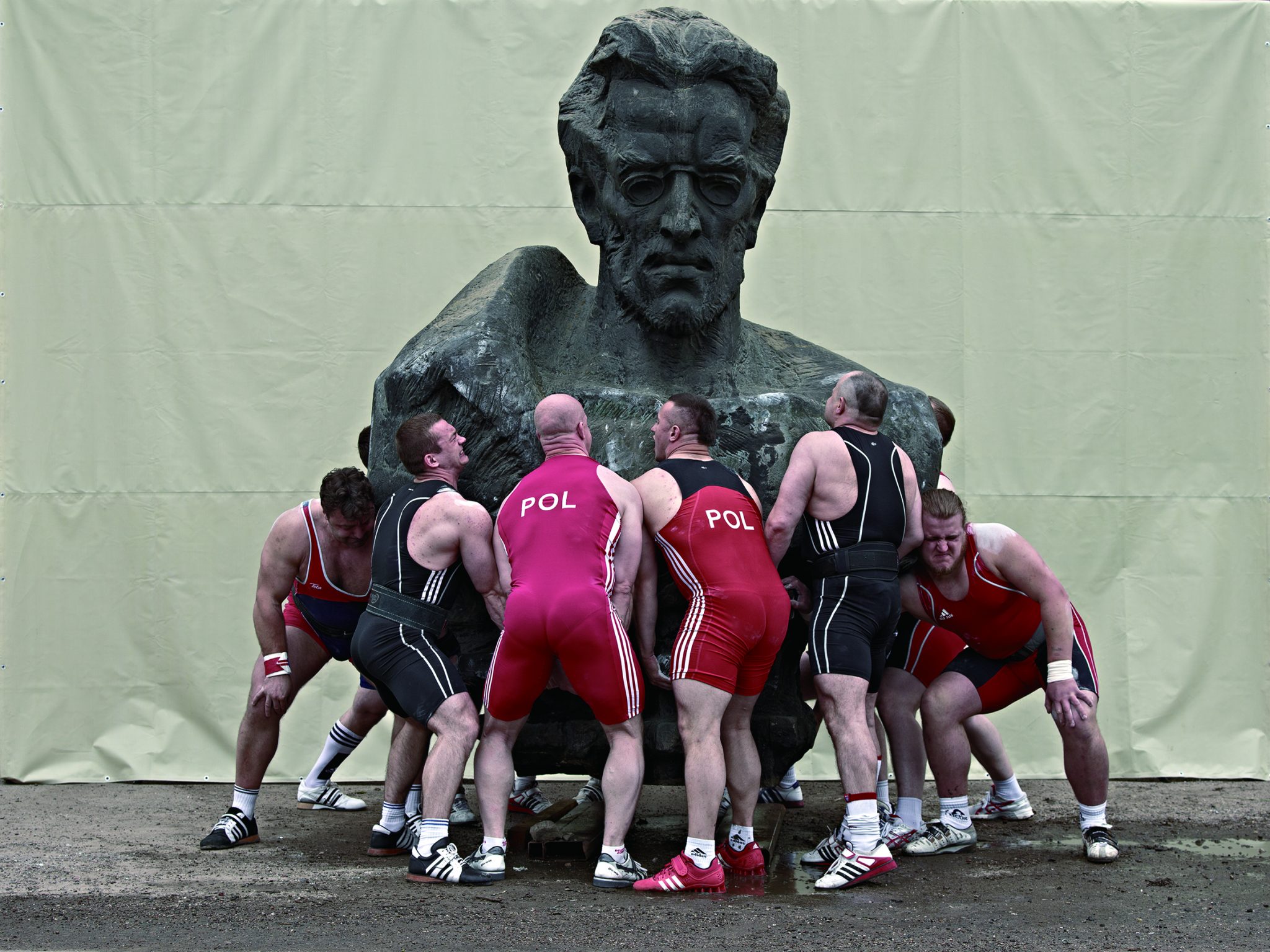 Christian JANKOWSKI《Heavy-weight History》2013 Photographer: Szymon Rogynski Courtesy: the artist, Lisson Gallery

Christian JANKOWSKI was born in Göttingen, Germany. He is known for his humorous works. Here he lets visitors see Triptych of his works. For example, the human bodies and the sculptures in towns co-star in exhibition. The weightlifting athletes of Polish National team are trying to lift the statue of a historical character in Warsaw. In his other work, an attempt using video images is made to improve "the flow of air" in Japan preparing for 2020 Tokyo Olympic Games coming day by day, where the public sculptures in Yokohama are given massages by operators, while viewers actually appreciate it on a treatment beds or chairs.
And also, there is a video work by Ujino Muneteru, showing that home appliances and electric guitars move and sound in the image, which seems as if theatrical performances were presented on its exhibition hall. The time assumed by him is the 20th century after the World War Ⅱ, where Japanese people live daily lives in industrialized Japan. He himself speaks in English about how individuals should face the society full of things, how to connect and reassemble themselves in the society.
Art works are also exhibited in the basements of Yokohama Port Opening Memorial Hall
In this year, 100 years has passed since Yokohama Port Opening Memorial Hall opened. Currently, it is an important cultural property designated by Japanese Government. You can appreciate works in its basements where you cannot be allowed to enter usually. In the stinky, dark underground, Yukinori Yanagi born in Shizuoka Prefecture, set the Godzilla made of waste materials waiting for visitors. It stares at them with big eyes above a mount of rubble and it looks very powerful. In addition, you can see the article 9 of the Constitution expressed with LED lights, or the works expressing the breakdown of the Japanese flag as a subject. They ask "Now" in Japan. Since the hall is located just in front of Nihonbashi station on the Minato Mirai Line, if you do not like to move much, you will be better to visit it first. Next, you can walk a few minutes to BankART Studio NYK and take a bus to another venue.
You can have free shuttle bus between the venues
You can have free shuttle bus between the venues, decorated by artists. It runs every 30 minutes and connects between Yokohama Museum of Art and Yokohama Red Brick Warehouse. The buses connecting between Kogane-cho Bazaar and BankART Studio NYK, are also available. Please check the operation information.
You can install a free application software of voice guidance
Once you can install the "Yokohama Triennale 2017 Audio Guide" application software, on your smartphone, you can freely hear the guidance of works and interviews of artists with no charge. As you can use free Wi-Fi at each venue, please download and use the free application software.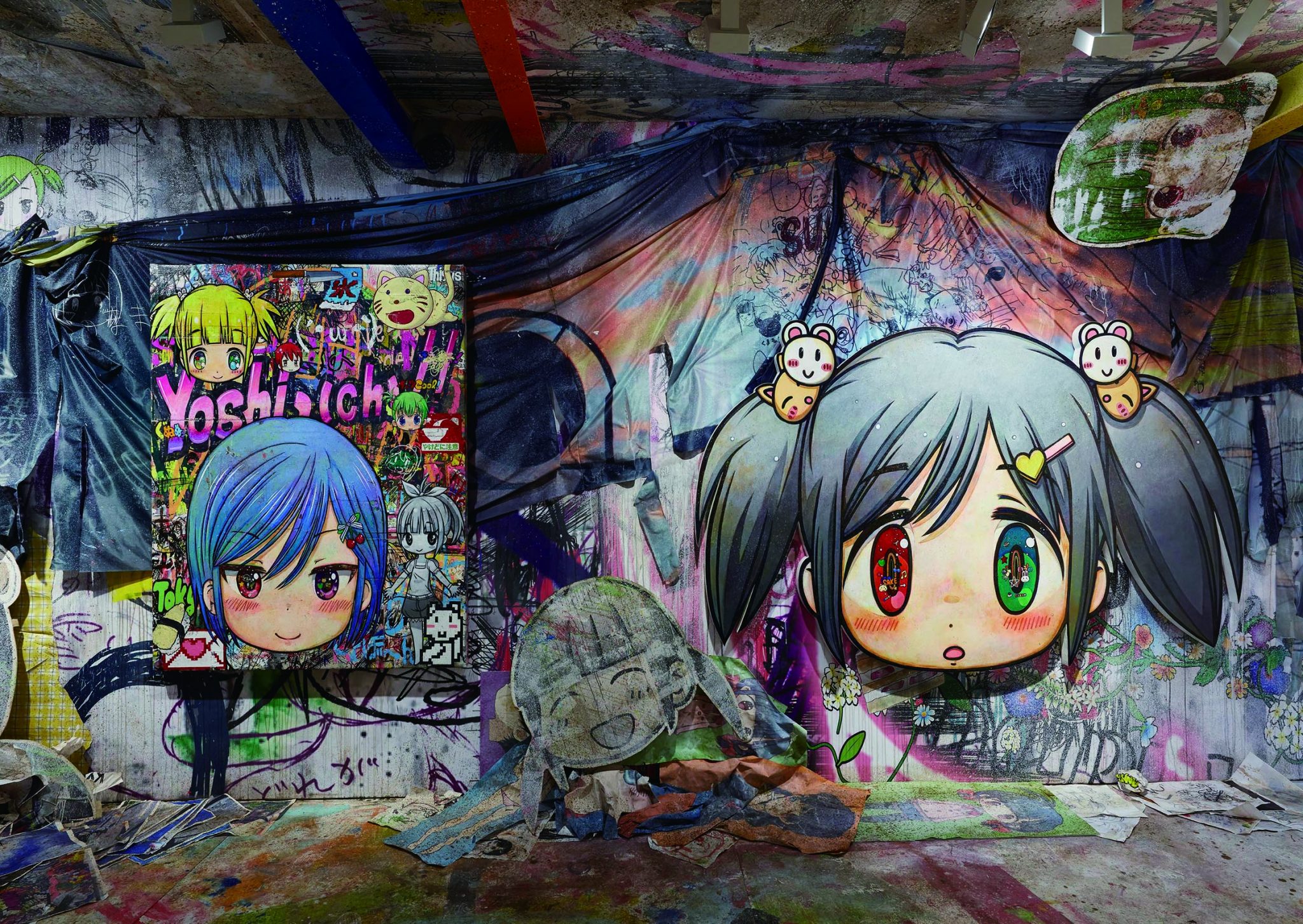 Mr.《It looks like the hole in my chest, my favorite town, Tokyo at eventide》2016
©2016 Mr./Kaikai Kiki Co., Ltd. All Rights Reserved.Courtesy Perrotin


Places with free-Wifi available are below.
・Yokohama Museum of Art (the grand gallery, exhibition halls, shops, cafes)
・Yokohama Red Brick Warehouses Ichigokan (the second floor, the third floor)
・Yokohama Port Opening Memorial Hall (and its basements)
you can enjoy other art programs together with Yokohama Triennale 2017
By buying a set ticket, you can enjoy other art programs together with Yokohama Triennale 2017. One of them is "BankART LifeⅤ- Sightseeing" held at BankART Studio NYK. The subject is the "Urbanized walk" and you can walk toward Kogane-cho town district through the heavy art works placed in the large space of the venue. And also, you can enjoy another art program, "Kogane-cho town Bazaar 2017 Double Façade -Multiple ways to meet others-" at the Kogane-cho town Bazaar. they are art festivals held for considering the relationship between arts and communities and the exchange with Asia. There you can experience not only works appreciation but also a variety of art contents such as the making process disclosure and participatory art programs.
An art exhibition, "YCC Temporary" by Kengo Kito, an artist, is going to be held at YCC Yokohama Creative City Center. And also, "Yokohama Paratriennale 2017" and "Smart Illumination Yokohama 2017" is held around the Zo-no-hana terrace.
Yokohama Paratriennale is an art project, through which various citizens and artists make artworks together to consider a symbiotic society, regardless of presence or absence of handicaps. And also, Smart Illumination is an international art event with lights. The subject is a marriage of environmental technology and creativity of art. This year, the lighting up at the event with the city illumination make Yokohama lighted up beautifully in the night. At the coastal area of Yokohama City (Ooka River and Zo-no-hana Park area), "Creative Waterway -a creation base connected by river and sea" will be held. In the program, various art works are displayed on the waterside of the sea and river in Yokohama.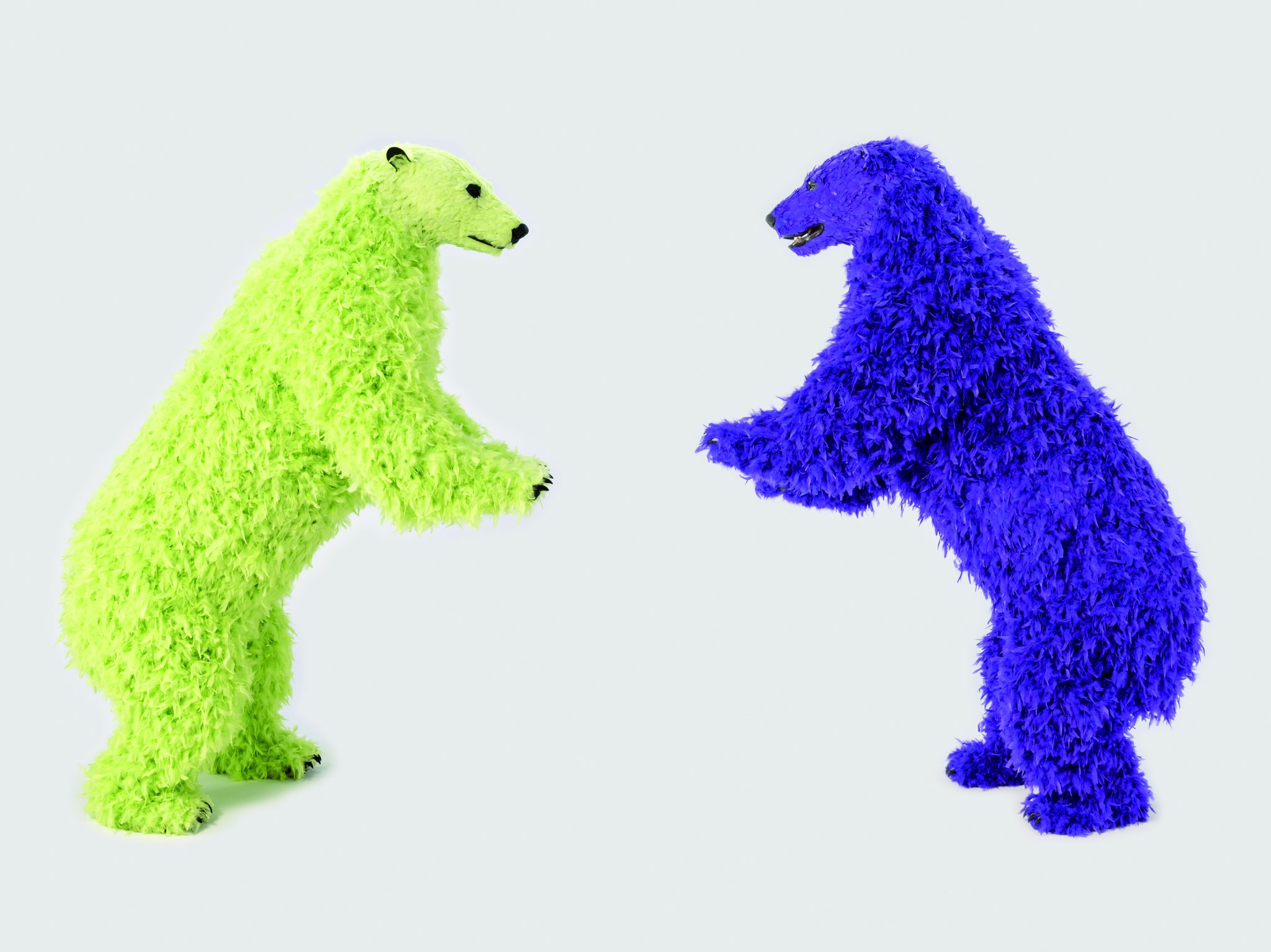 Paola PIVI 《I and I(must stand for the art)》2014 Photo: Guillaume Ziccarelli Courtesy of the Artist & Perrotin


I wish a lot of people are looking forward to the Yokohama Triennale. Visitors can enjoy many art works at once in the event held once in every three years and freely face the contemporary art works and enjoy the time to feel them. That experiences may change visitors' senses tomorrow. I cannot introduce to you all the art programs here. Please check the details on the official website.

Related URLhttp://www.yokohamatriennale.jp

Related URL:http://www.yokohamatriennale.jp
Area

Yokohama Bay Area (Naka-ku and Nishi-ku)