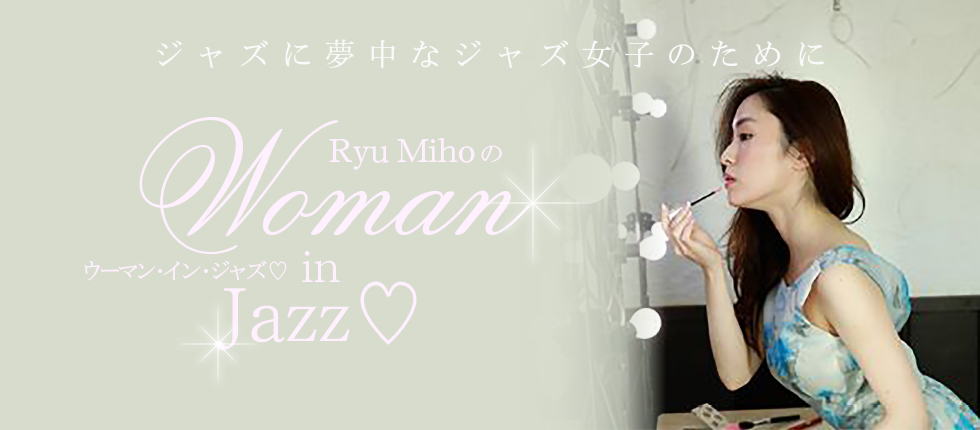 musics
Ryu Miho's "Woman in Jazz ♡" 2nd Episode
Interview with the KAMOME owner, Kamome Sasaki
I also feel some kind of nostalgia about Yokohama, because I lived here as a child. But what does "Yokohama" mean to you?
Sasaki: It's the place I was born and raised, I love it here very much. Until the Vietnam war was over, America was just right next to us. My grandfather, my father and my third generation went to the same school and everyone knows about us 🙂
Ryu: I see. It's your hometown after all.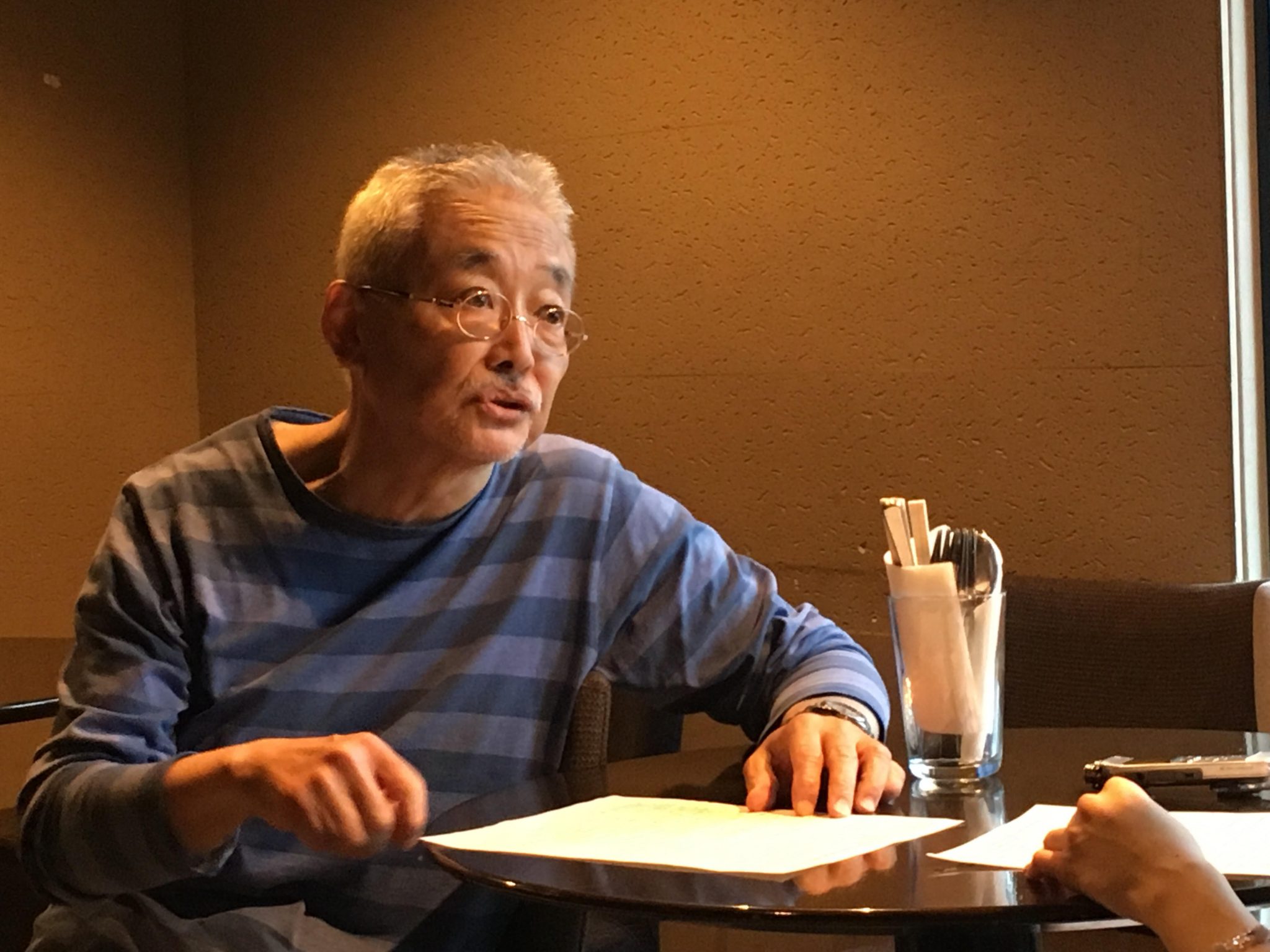 How did you get into Jazz music?
Sasaki: It happened without me noticing it. At that time, there wasn't a lot of TV broadcasts, instead, we were listening to radio a lot. There was a Occupying Forces Broadcast. FEN is still there today, right? There were programs like Best Hit USA, they were being broadcasted all the time.
Our neighbour house belonged to occupying forces, the father of that house was always listening to the radio in the garden as he was drinking beer, and I was playing with their children. In time, I got used to the jazz and western music coming from the radio. I remember exactly how my house and furniture looked like then. There was always ice cream in the refrigerator I love. We took it out with spoon and ate it together when they were house-watching. And there were a lot of cabarets around here back then, big bands were also performing jazz music.
Sometimes they took us there.
Ryu: It seems like you lived quite an American style of life when you were young, even though you live in Japan.
Sasaki: That's right. And it happened so naturally.
Ryu: When was KAMOME established?
It was established on 16 November 2014.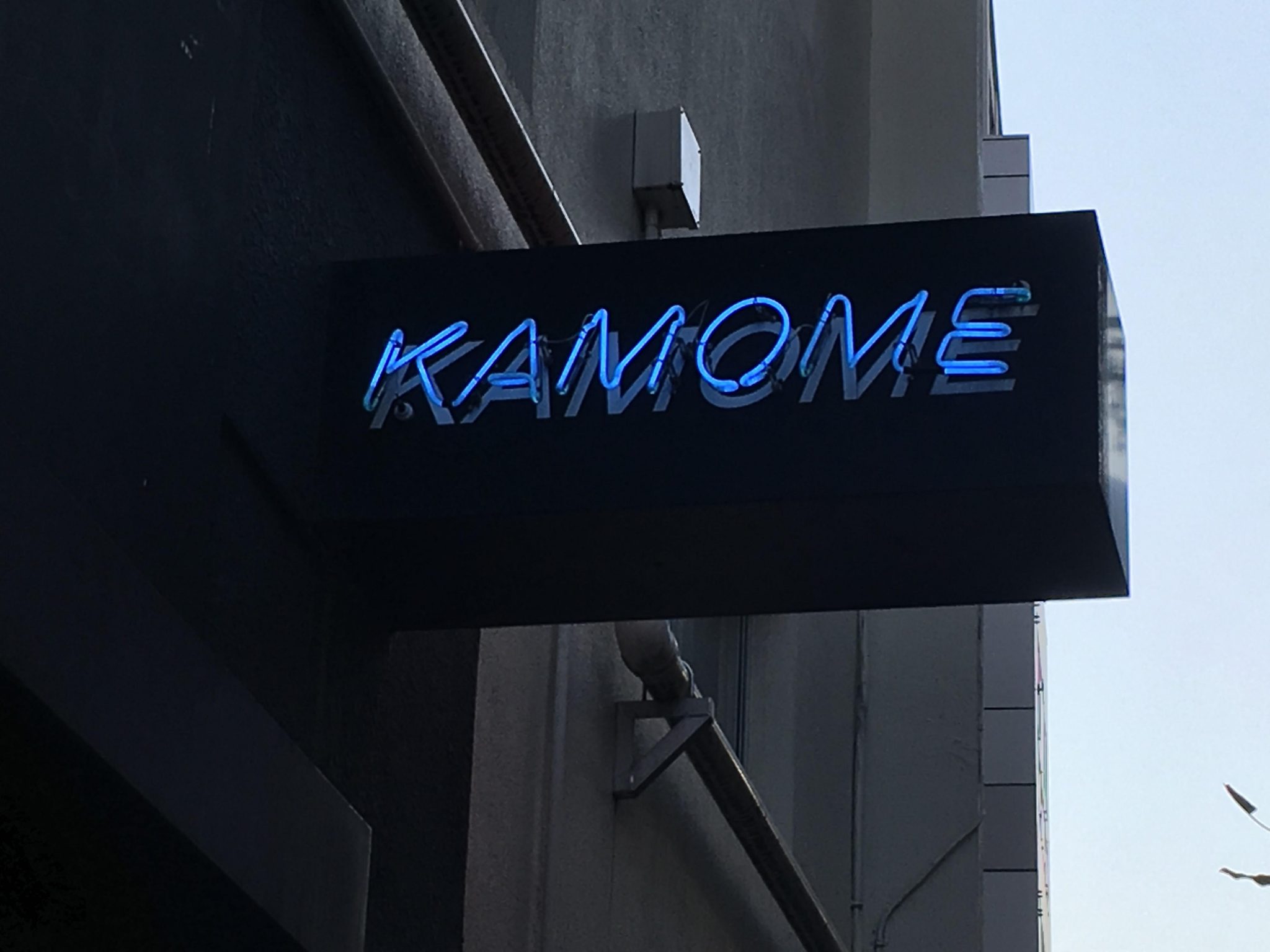 Yokohama is a port city befitting jazz music. When you were deciding where to open KAMOME, what were the reasons for choosing Kannai?
Sasaki: It's not because this place is a place of origin for jazz, or not that it's a port city. I just felt like it. When I was young, I frequented Kannai as a place where grown ups go. So that's the reason.
This is a really interesting place. If I were to give an example from Tokyo, I would say that this place is a mix of Roppongi, Ginza and Shibuya. Places where grown ups go. It's just on this side from the bus road. There is also a movie theater nearby.
Ryu: Really, there are a lot of places I don't know here. They have unfamiliar shapes and atmosphere. It seems like there are a lot of places to discover.
The catch phrase of the cafe says: "Enjoy great music in genres such as jazz, fusion, funk, bossa nova in your casual wear". When I think of jazz music, it feels like it's not a kind of music where you can be so casual. But you say "enjoy in you casual wear," what do you mean exactly by that?
Sasaki: It means that there is no mandatory wear. People ask me on the phone too, and I answer, "Whether you're wearing jeans or sandals, come on in!"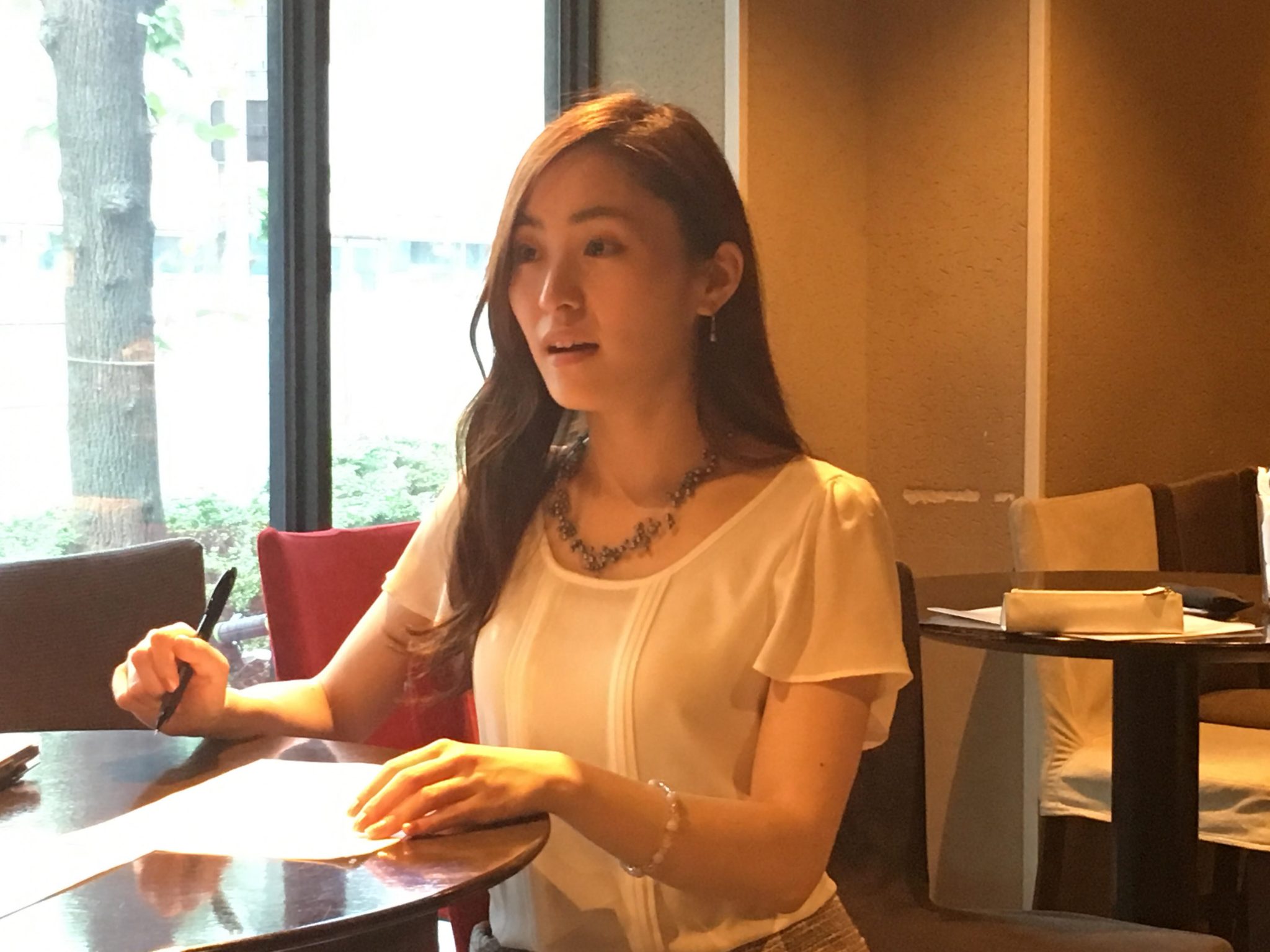 It really seems comfortable inside, as there is a sofa and such. What is it that is most important to you on the inside?
Sasaki: It's comfortable inside, and toilets are clean. It's a beautiful place.
I didn't think so much about the layout, but it would have been boring if we just had tables and chairs. There are tall ones, and there are short ones. We also change chairs' colors. Sometimes the color of the sofa is different, sometimes we put cushions.
Ryu: It seems like that random feeling is something relaxing.
Sasaki: Yeah, exactly. It eases you and makes you get out of your head. Although, if you look at it normally, it also seems like a furniture store 🙂
Ryu: There is a big window and you can see live performances from the outside too, and that is also good. It makes the place so open that you feel like you can just come in and watch the performance.
Sasaki: Actually, this window is smoked so you can't see through from the outside, but I think it might be a little bit visible at nights.
That's why there are many people looking inside.
Ryu: The chef, the tuner, it seems like you're like a family here.
Sasaki: That's right. For more than a decade, we are going on with the same members.
What is your favourite piece? (For Jazz or bossanova or rock)
Sasaki: It changes from time to time. I also like rock music.
What's the most popular menu at KAMOME live matters?
Sasaki: The most popular one is pork saute. There is always someone eating it. Also, quiche. It's called Quiche Lorraine, it's the most simple quiche made from bacon and onions. Women tend to order meat a lot.
Ryu: Really? So people order a lot of meat dishes?
Sasaki: Yes, they do. Such as Katsu sand, chicken saute. Meat dishes are popular 🙂
Ryu: Do people mostly come and drink alone?
Sasaki: That's true. They mostly come alone. Then they meet each other here and greet when they see one another. But they are mostly alone at first. And men who come like everyday say "I thought jazz music was a men's thing. Where are men now? :)"
They say that they didn't expect to see beautiful women to come and listen to jazz music.
Ryu: That sounds interesting. But really, it seems like there's a lot of beautiful jazz girls.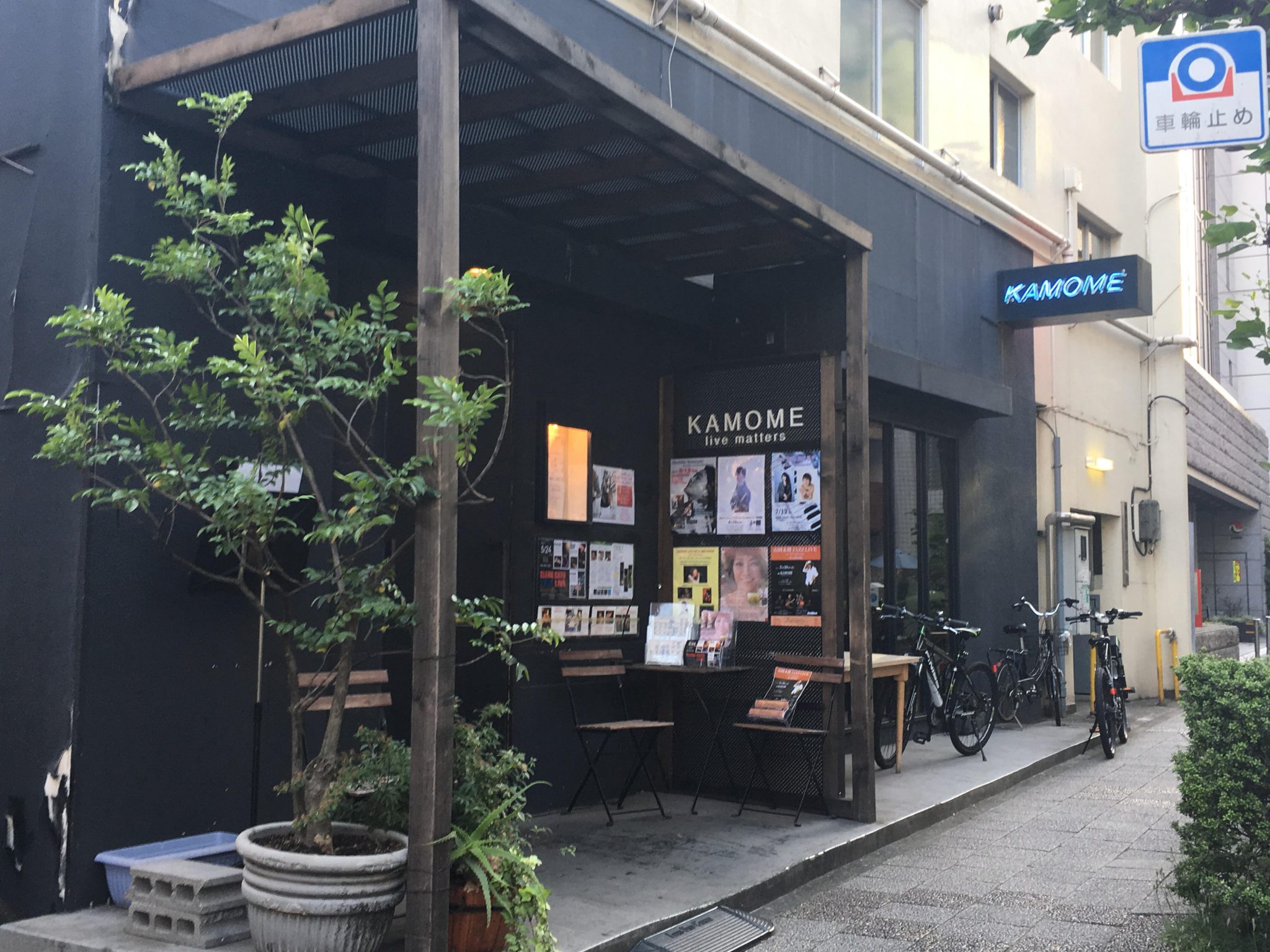 What do you want the musicians to feel like when they're coming here?
Sasaki: They can come and be like "I'm home"
There are musicians who say "I'm hungry" the moment they come 🙂
And lastly, what would you like to say to women who wants to be able to come to this jazz house carefreely?
Sasaki: It has already started. It's okay.
We broke out of the dirty image of jazz houses.
Please come to KAMOME 🙂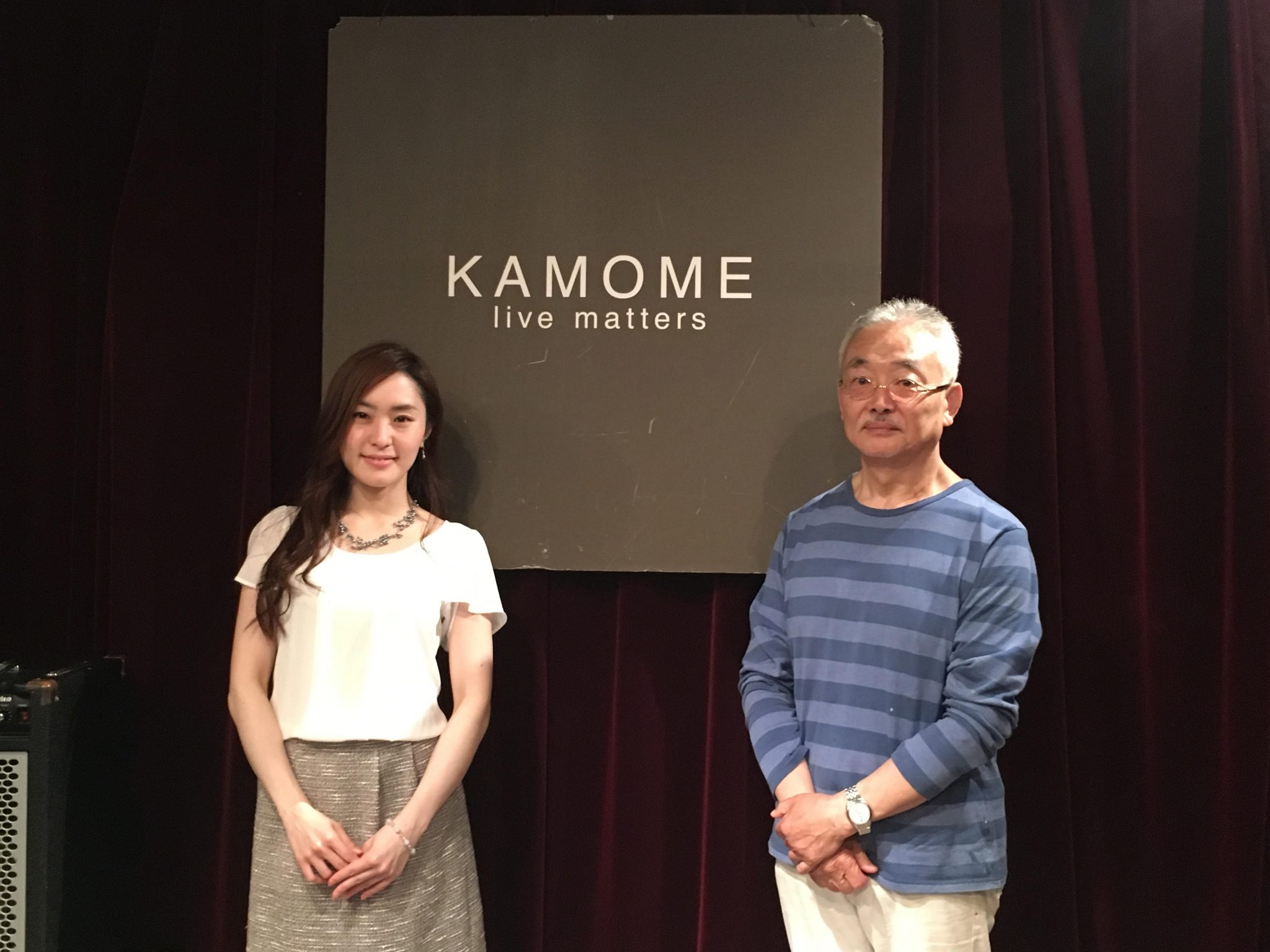 【Kannai KAMOME】
HP : http://www.yokohama-kamome.com/
TEL : 045-662-5357
Mail: kamome@yokohama-kamome.com
HP : http://www.yokohama-kamome.com/
TEL : 045-662-5357
Mail: kamome@yokohama-kamome.com
How did you like the 2nd episode if "Woman in Jazz"?
I delivered you an interview with the owner of Yokohama, Kannai KAMOME.
KAMOME is a place where you feel like home.
A hidden, great jazz place. KAMOME live matters… "If you know this store, you're a cool woman."
Women should definitely take their friends and go try this place!
Ryu Miho
Related URL:
http://www.yokohama-kamome.com/
Area

Yokohama City (excluding the Bay Area)