Theater / Dance
2017.03.01
Interview with Kanagawa Prefectural Musical Judge, Norimasa Fujisawa, Tomohiro Kajiura of the winning group "Majajaja Head and Spatula Glasses", and Kumiko Noda, Starring Actress <Part 2>
(Please note that this page was created using Google's automatic translation service and understand that because of this, its translation may not necessarily be accurate.)
A regional folklore musical that can only be seen in Kanagawa
Kanagawa Prefecture supports local folk tales that feature local legends and folk tales. As part of this, on January 29th, we held an "Ethical Musical" public competition at the Kanagawa Youth Center Hall. The performers were 4 groups that passed the primary screening. Each performed a musical featuring the theme of "Odori no Otoko", "Yokosuka Museum of Art", "Chabya", and "Yokohama Channel Father".
The grand prize was awarded to the theater unit "Majamojaja Head and Spatula Glasses" by Tomohiro Kajiura and Shoko Kawada. The theme was "Chabya", an inn in Honmoku, and "Okinawa, Yokohama, Japan," where the present and the past intersect, was staged.
Following the previous report, we will deliver interviews with singer Norimasa Fujisawa who served as a jury member, Sadahiro Kajiura of "Mojajaja Head and Spatula Glasses", and Kumiko Noda, the leading actress.
Interview with judge, Norimasa Fujisawa "I felt a lot of love for Kanagawa"
After the show, I talked to Mr. Norimasa Fujisawa, a singer who served as a judge. Mr. Fujisawa says that this is the first time to judge, but what is the decisive factor in choosing the winning organization?
e-full wp-image-35844 "/>
Norimasa Fujisawa
A vocalist who advocates a style called "pop opera" that combines pop and opera.
"Fujisawa Norimasa Birthday Live 2017" at Billboard Live TOKYO on Sunday, March 5th, "Fujisawa Norimasa Symphonic Concert 2017-Hibiki" at Tokyo Art Theater Concert Hall on April 20th (Thursday), May 20 "Fujisawa Norimasa SPRING CONCERT 2017" will be held at the Machida Citizens Hall on Saturday (Saturday).
—— It seems that Mr. Fujisawa was quite lost in the screening.
Fujisawa: In the first place, the screening itself was the first time I was born. It was difficult for me to judge because I was always on the side of listening and watching as a singer. I learned a lot and was more nervous than my live performance (laughs).
This time there were 4 groups, but each story was interesting. Although I missed the victory, "Yokohama Citizen Children's Musical" was also very good. I came into my heart and was impressed by the bonds of my family. The singing voices of children will change more and more in the future. I was able to understand the persuasive power of my age and felt the future.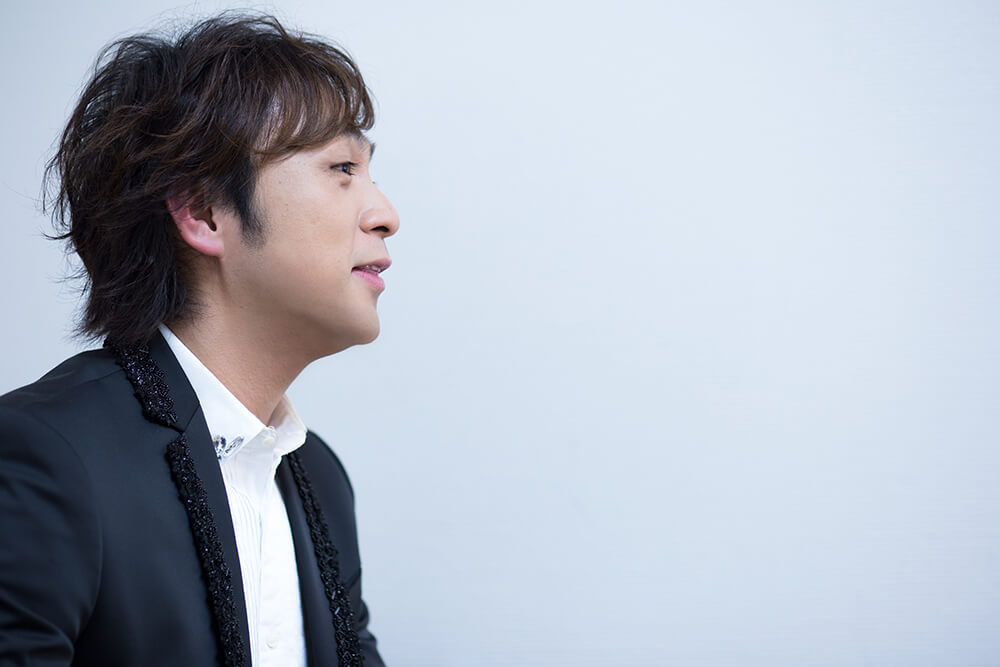 Besides, every group was packed with love for Kanagawa. I think I was delving into history carefully. I was worried about which team to choose until the very end.
—— What points did you focus on when judging?
Fujisawa: I'm sorry for the biased view, but I'm still conscious of the sound. Emphasis was placed on the production of songs, vocalizations and sounds. It 's important for a musical to receive a message on sound.
"Mojajaja Head and Spatula Glasses" was amazing from the beginning. The drum brush was so realistic that I had confirmed with my neighbor, Sugiyama, "That's a live sound?" The arrangement is stylish, jazzy and blues-like songs are cool. I was drawn to the world view all at once.