Yokohama jazz history and present
Jazz has played an important role as one of Yokohama's cultural history.
Currently, there are nearly 40 spots where live jazz music can be enjoyed in the Noge ~ Isezakicho ~ Kannai area, and among them there is still a "Jazz cafe" which has been developed uniquely in Japan and still remains. It is rare in the world that there are so many jazz-related stores in such a small area, and there are astonishing overseas musicians who say, "We only know about New York and have more than New York."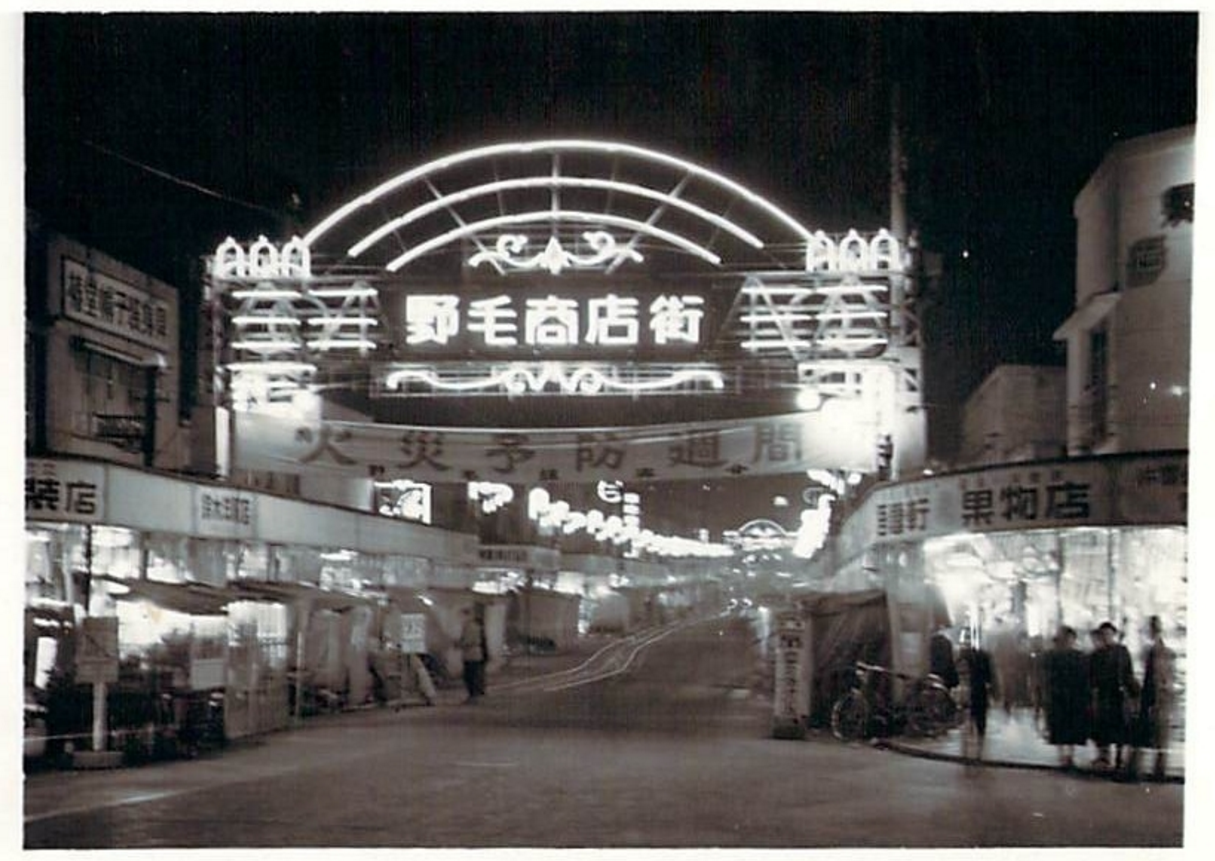 Noge Nomoto Hon Dori around 1953 (Source: Yokogawa Photo Album, created together with the 150th anniversary of the Yokohama Port opening )
The first record of jazz was recorded in the United States in 1917. The first jazz performance in Yokohama was performed in 1925 (Taisho 14). Japan's oldest jazz cafe "Chigusa" was opened in Noge in 1933 (Showa 8). Modern jazz giants such as Charlie Parker, Miles Davis, Sony Rollins and John Coltrane began to flourish in the US in the 1940s and 50s, so there was a jazz base in Yokohama before Miles. . From the time when the Yokohama jazz scene has not developed communication infrastructure as it is nowadays, it can be seen how it has taken in new foreign cultures taking advantage of the advantages of the port town.
" Yokohama JAZZ PROMENADE ", which will be held every October, will celebrate its 25th anniversary in 2017 this year as a town development festival that also serves as regional development. TheIf you buy a ket, there will be an unlimited number of days of jazz performances held simultaneously in more than 50 places such as concert halls, jazz clubs, street corners live, etc. More than 120,000 people visit every year during the two-day session. The operation rate of rental bike "baybike" in the Minato Mirai area is said to be the highest in the past two days. There are a lot of jazz fans running around the city with rental bicycles. According to executive director Hiroshi Tsuruoka, the number of jazz clubs that were initially only four in the past 25 years has increased to the current number.
" Yokohama JAZZ PROMENADE " started interaction with the 39-year-old Detroit Jazz Festival last year before the 25th anniversary. It is decided that the Nishiguchi Akihiro saxophone trio, who will hold a jazz competition to uncover young players, will win the Detroit Jazz Festival this September. In October, a young man who won the Detroit competition will visit Japan and will appear in the Yokohama Jazz Promenade. As port city Yokohama, further internationalization is going to advance in the future.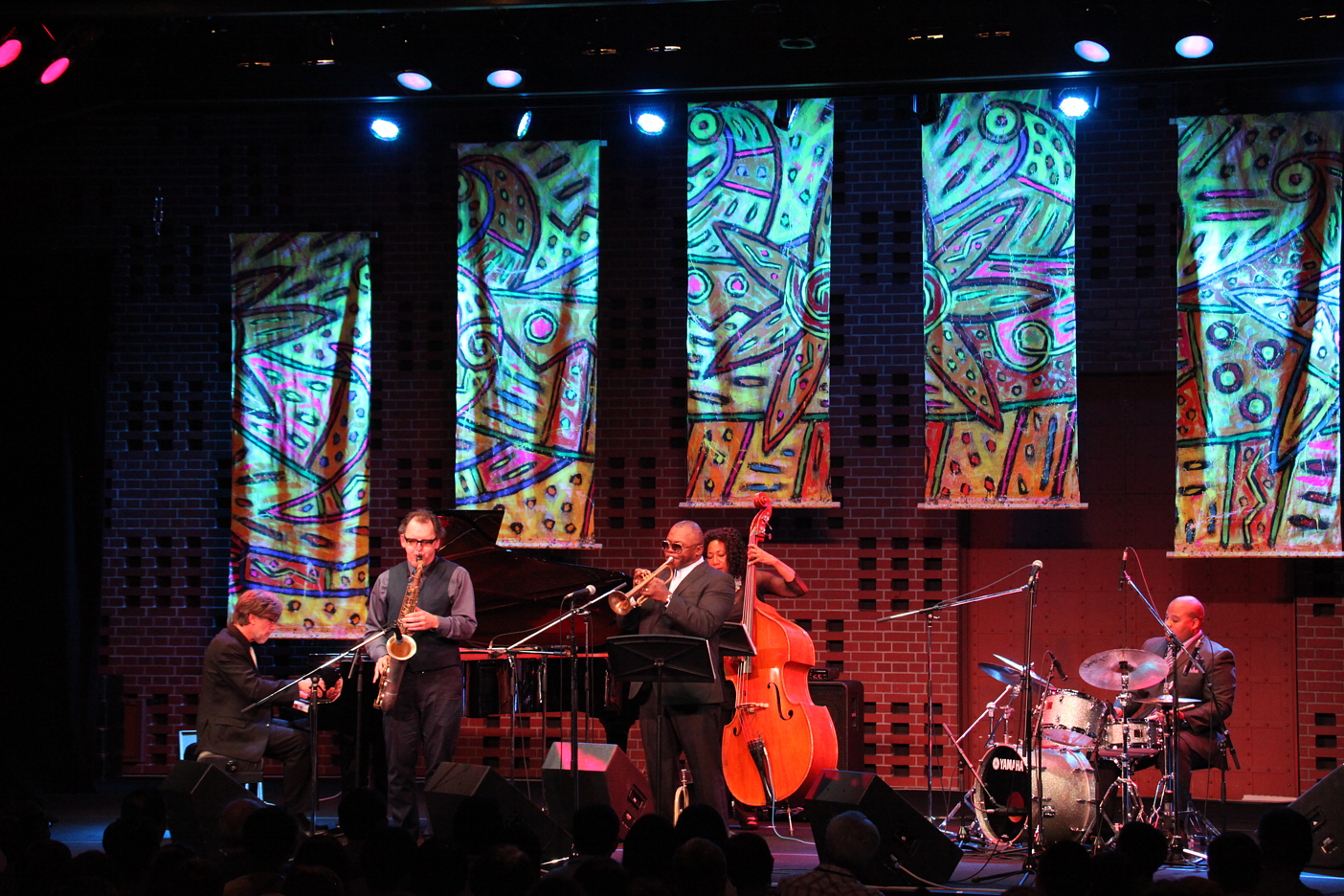 JP 16 1009 Red Brick Warehouse Number 1 Building Chris Collins (sax) and the Detroit All-stars (c) YJP (photographed with crew)
The "Asahi Jazz Festival" held in Asahi Ward is also known as one of the Yokohama area's leading jazz festivals that count 28 years. There is also a "Valentine Concert" in winter, and the activities rooted in the community areIt is the same as "JAZZ PROMENADE". Recently, there are many events that attract customers by their own projects, such as "Jazz de Bon Odori" in the Noge district.
Naturally, there are also many Yokohama local jazz musicians in Yokohama. In addition, jazz musicians from all over the country visit the club in Yokohama to perform throughout the year. There are a lot of styles in jazz, but you can listen to any jazz in Yokohama.
Modern jazz is diversifying and new styles created by the interaction with hip hop and pop black music, led by Robert Grasper, are popular, but Yokohama musicians inherit more traditional jazz styles more authentic a lot of people. Looking at it in the United States, New York, the center of jazz, mixes a traditional style with a constantly emerging modern style. In Detroit, which is a regional city, the traditional style is delicious as with Yokohama. Montreal, Canada, which is close to the United States, also has a large city festival "Montreal Jazz Festival", but is conservative. If you think so, except for cutting-edge New York, the local city's jazz festival is likely to be popular for its traditional style, as it is a general "jazz" image.