Art & Photography
2017.01.23
[Castle EXPO 2016 ・ second part] Castle Tsukudoshi Castle confusing! Three days when all of the castle gathered in Yokohama!
The "Castle EXPO 2016" will be held on December 23, 24, 25 for three days. Minato Mirai of Christmas is crowded with couples and families with big Christmas trees decorated here and there, but when you step into the Pacifico Yokohama meeting room in the hall, it was there
"I'm grateful! Let's enjoy it slowly!"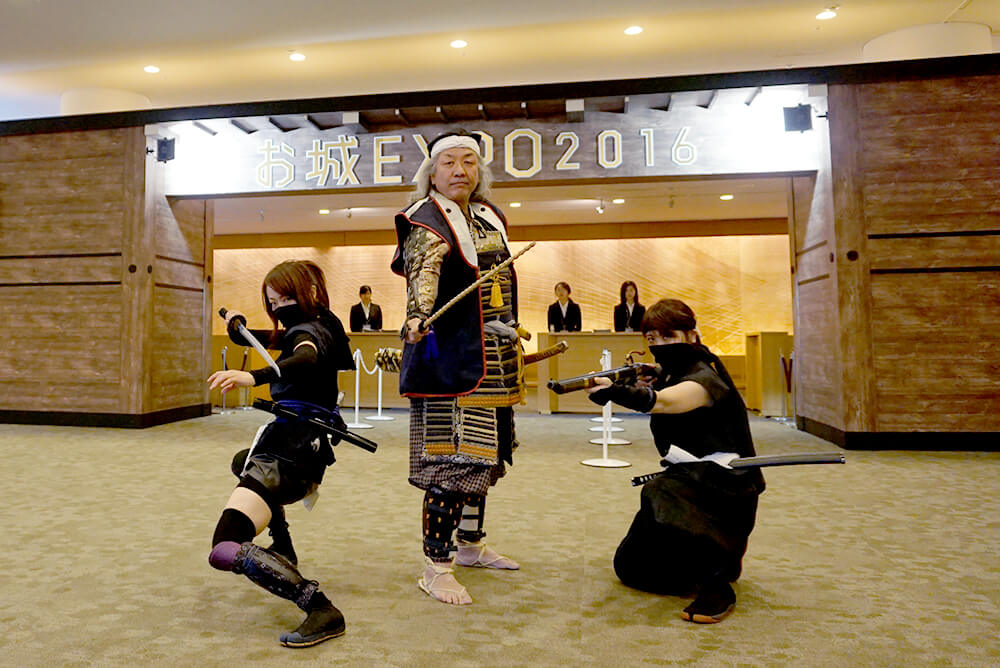 And everyone who was dressed as a warlord and a ninja instead of Santa Claus. We will respond to the shooting in the decision of the various formations.
In the last few years, when you go to the castles of various places, there are people who are called "hospitality warlords" and you often see how they perform. I feel as if I came to the castle immediately and the tension goes up!
Typical famous castle is thumping! Japan's 100 Great Castle Photo Exhibition
Anyway, I am worried about where I should attack from the fact that everything from the conference room 1 to 5 floors of this Pacifico Yokohama is wide, I went to "Japan's 100 Great Castle Photo Exhibition" first.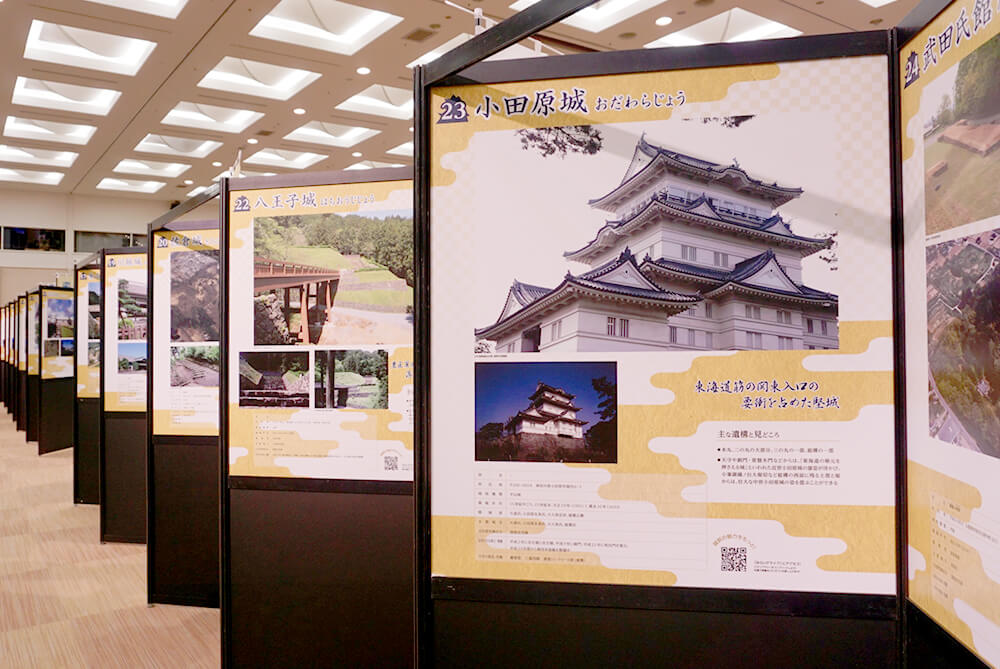 "Japan's 100 Great Castles" is a cultural heritage that represents Japan and is a historical symbol of the area, so that many people can learn about castles and castle ruins so that they can be used as clues to visiting famous castles around It was established in 2006 by the Japan Castle Association so as to lead to promotion.
There are currently 12 castles remaining in Japan since the Edo period in JapanAmong them, five castles (Himeji Castle, Hikone Castle, Inuyama Castle, Matsumoto Castle, and Matsue Castle) are national treasures.
One or more from each prefecture is selected and 100 castles are selected starting with these "12 existing castles", and a stamp rally is also set up so that the castle tour can be enjoyed more.
In Castle EXPO 2016 , photographs of the 100 best castles selected and the history of castles, representative castle owners, etc. from Hokkaido's Nemuro Peninsula Chashi trace group (Inne Motochashi) in the south to Okinawa's 'Shuri Castle' Panels with information were lined up.
You can feel as if you went around all 100 castles just by walking while looking at each one.
Not only the panel display, there is also a booth where local groups of castles selected as one of Japan's 100 greatest castles can offer information about visiting castles and information on sightseeing in the surrounding area, with guidance given to princesses and warlords of the warring period. There was also an exhibition of a kite and a commemorative photo session wearing a armor, and it was also very popular!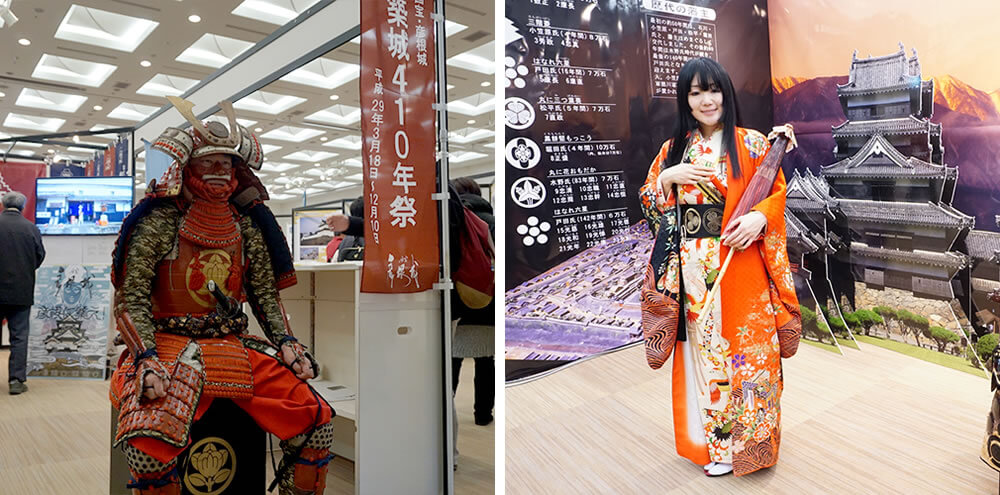 Left: Because I did not move, I was surprised to see people inside when I thought I was just a wolf!
Local characters are also crowded!
There is a local character in the town with a castle! (No, there are local characters all over the country)
So, local characters from various places also gathered in Yokohama. The most popular is also Hikone Castle Hikonyan . This year, there is also the NHK Taiga drama "Onna Jojosha Naotora," whose main character is Ii Naotra, and it is a very busy year as a cat of the Ii family.It looks good.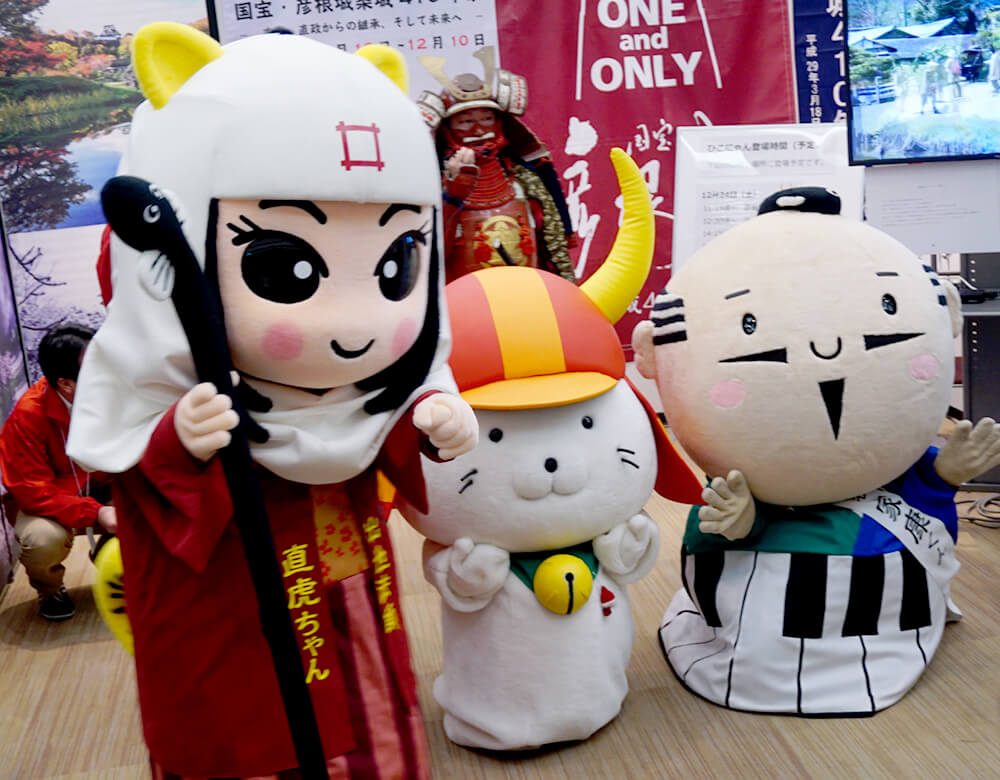 The photo is from the left : Iseido Naoshitora, Hikonyan, Isei Daisen Ieyasu-kun . Naotora-chan is from Hamamatsu and has an eel-shaped eel (!) On the right. (I feel like it's similar to starring Kou Shibasaki)
There are also many other things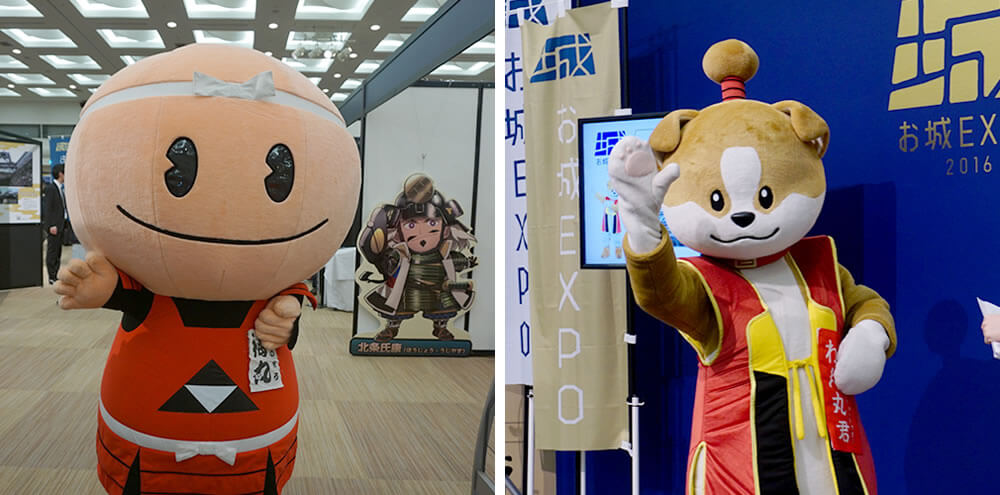 From left, Umemaru of Odawara, Kanagawa Prefecture (Odawara Castle), is Wanmaru Mr. Aichi Prefecture Inuyama (Inuyama Castle).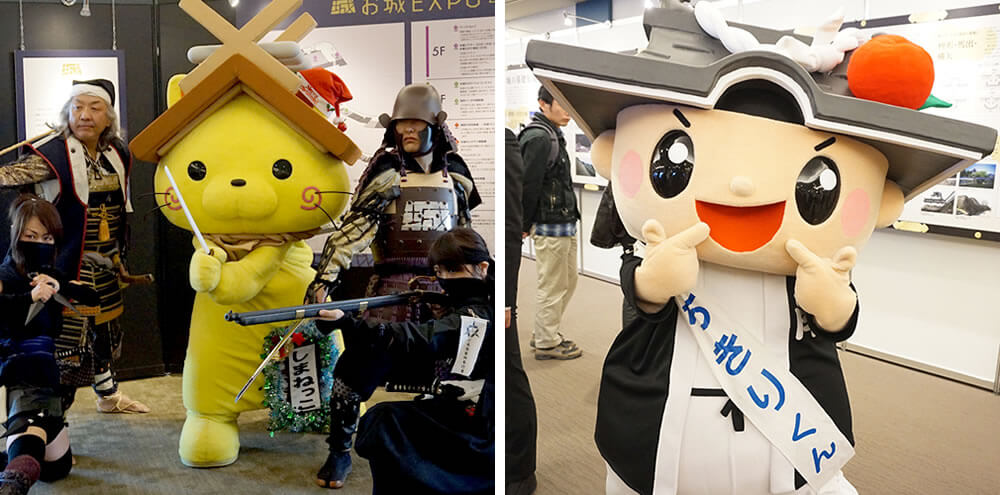 This is shimanekko of Shimane Prefecture (Matsue Castle), is Chikiri-kun of Osaka Kishiwada (Kishiwada Castle)!
After all there is only the local character of the town where there is a castle, and everyone is all Japanese style .
And me came all the way from Kumamoto, is your local character Higomaru of your local character kumamon and Kumamoto City, Kumamoto Prefecture. It did not meet in this time kumamon but I was able to see the show of Higomaru.
Higomaru seems to be a fairy who came to the present age in 2007 with the Kumamoto Castle Building Castle 400th Festival.

It is a body that seems to be awkward to walk, but once it starts dancing, the movement is quite intense, especially the spinning technique that turns around!

It is "river tape" that is stuck on the part of the roof

Hmm? Aren't you a bandage? I think, but most of the people of Kumamoto prefecture call the bandage tape as rib tape, and this seems to be a custom-made item from the local company "Riba tape" that makes the bandage.

Although it is Kumamoto Castle that has suffered great damage from the earthquake of last year and has been injured, it is with a message that I will do my best to heal the injury.

Because it was Christmas this day, in Santa cap & lib tape , I danced with the elder sister who was a partner and energetically and was spinning!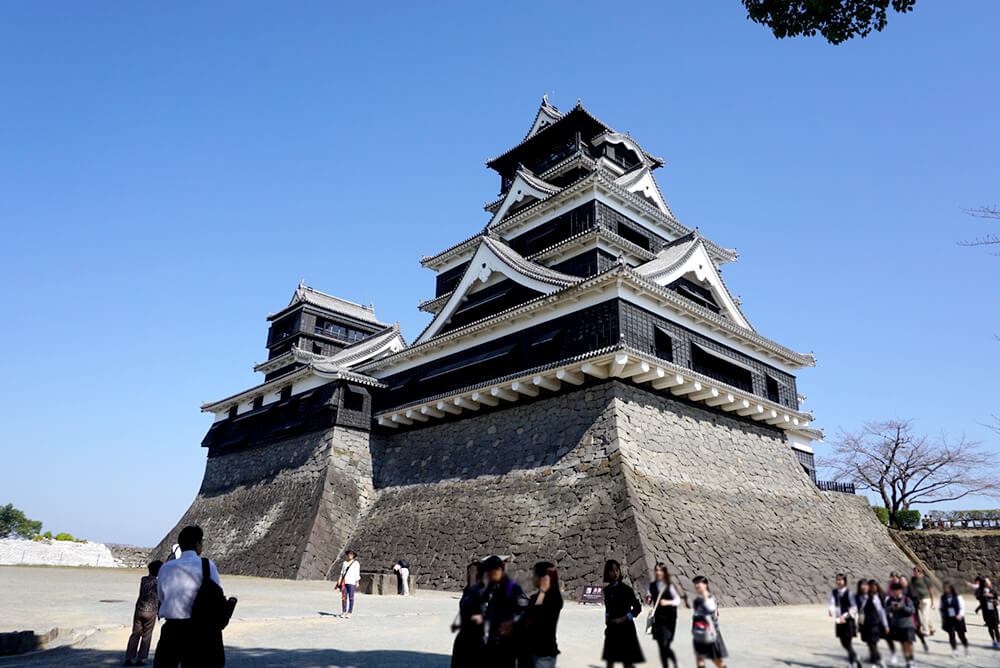 I can not wait for the day when Kumamoto Castle recovers its original appearance. (Photo taken in October 2015)

In Castle EXPO 2016 , there are stone displays with unusual patterns that appeared in the restoration work of Kumamoto Castle, and a reconstruction support corner for Kumamoto, and donations by many castle fans are also for 738,052 yen in three days It seems to have gathered!
About Nobunaga's holding of masonry group, Anonashi
In the castle EXPO 2016, in the first part of the rakugo house in the first part of the castle Mania's spring breeze Shota's and many other "castle A talk event and a forum were held inviting a "specialist."

Above all, I thought it was a very rare opportunity to build construction company Shibata (head office · Shiga ), a descendant of the masonry group "Anoushin" that Oda Nobunaga has evaluated and held the height of the technology. It is a lecture of representative of the prefecture Otsu city), Junto Kamata .

The title is "Announcement appointed by Nobunaga and its Ishigaki"

It is said that the first "Castle with Ishigaki", which is a turning point from a medieval mountain castle to a modern castle, is the Ado castle built by Oda Nobunaga, but the stone wall of Azuchi castle is loaded with a hole was.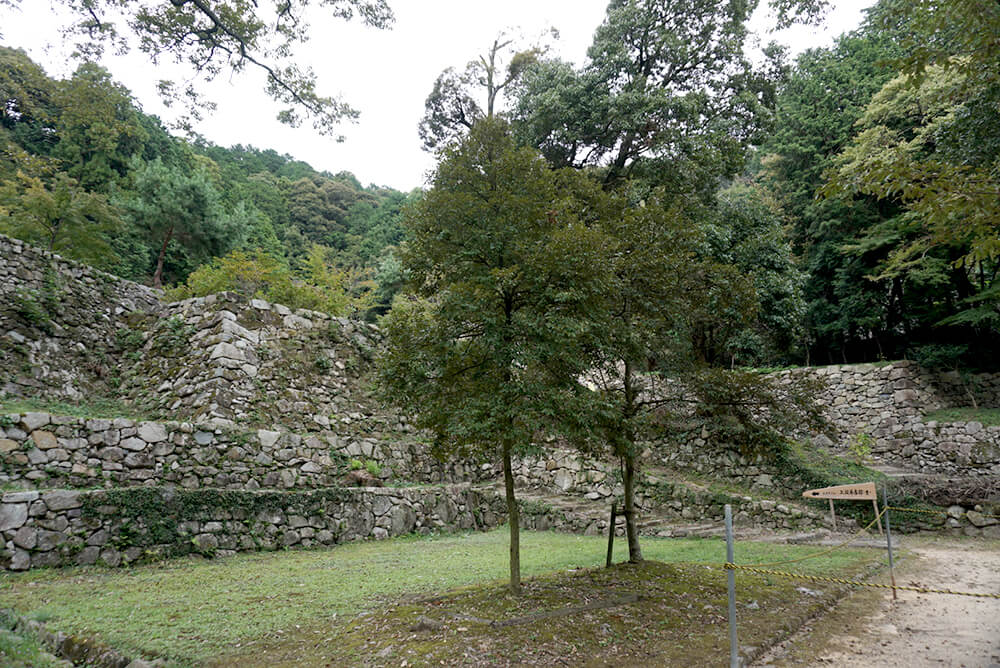 Ishigaki of Azuchi Castle which still remains

There is no manual for the masonry technique of the hole mass, and it seems that it is inherited only by oral communication today. Why is that?

"The voice of the stone, the heart of the stone, the heart of the stone, and the training of the heart and arms that put the thought in one stone and one stone in order to stay in a comfortable place forever will be important Than)"

It is said that the essence of the "dialogue with stone" is that it can not be transmitted in sentences.

Shibata, the descendant of the hole crowd, has been working on restoration of stone walls such as Azuchi Castle and Hikone Castle.

In the lecture, there was an introduction of the tools used by the cave crowd, but it was not a special one or a new one, and it was a tool that has been used since ancient times.

I felt that the certainty of technology was not a tool but the power of imagination of a craftsman who manipulates a stone freely.

content / uploads / 2017/01 / oshiroexpo_02-10.jpg "alt =" Science of hole crowd, Junto Shibata "/>

Sue of hole crowd, Junto Shibata

Finally, Mr. Shibata introduced the words of Oda Nobunaga as a lasting affair

"The born and talented person is self-indulgent, asking for it and neglecting his discipline.

However, those without natural talent work day-to-day trying to acquire technology.

My attitude is totally different. This is important. "

The voice of the stone is that Shibata, who has a special skill that has been handed down through a long history of stone masonry of a hole crowd, cherishes the words of Nobunaga that "everyday effort is more important than talent." It may be because of the method of inheritance of the technique of the audience, "listening to".

It is also interesting to see while thinking that "this stone wall may be loaded with holes" when I went to see the castle from now on.
Exhibits such as castle diorama are substantial, too!
In Castle EXPO 2016 , there were models of the existing 12 castles and displays of castle diorama of 40 castles all over the country.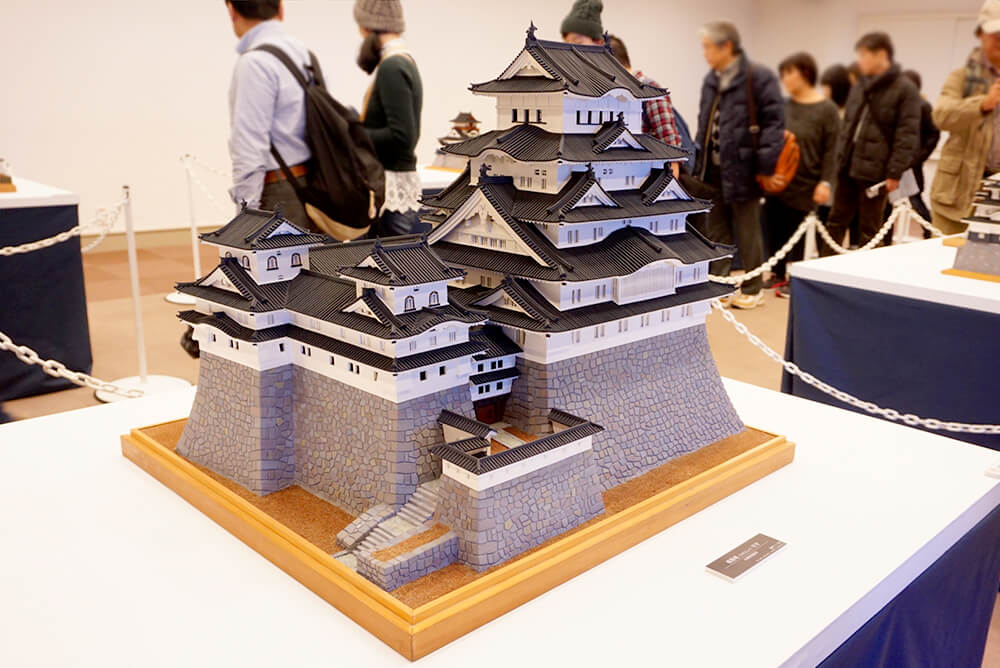 A model of Himeji Castle, a national treasure and a world heritage site. Because the roof is black, is it before renovation?

In particular, the castle diorama is not only a building but also the whole castle is a diorama, and the image of the whole castle can be imagined so that its size and height difference can be easily understood. You!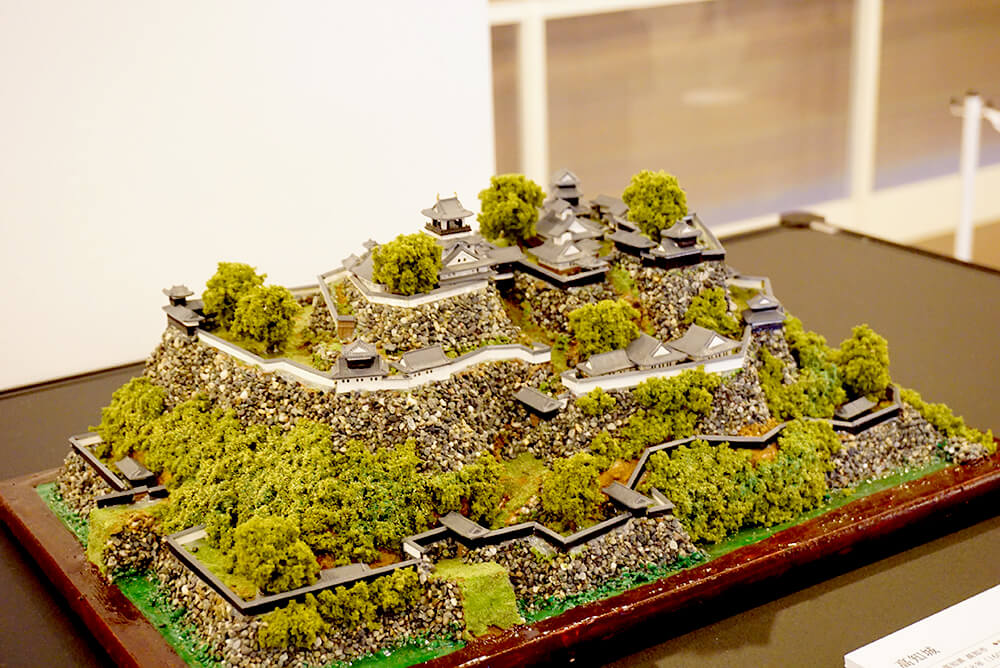 The diorama of Kochi Castle. The difference in height is easy to understand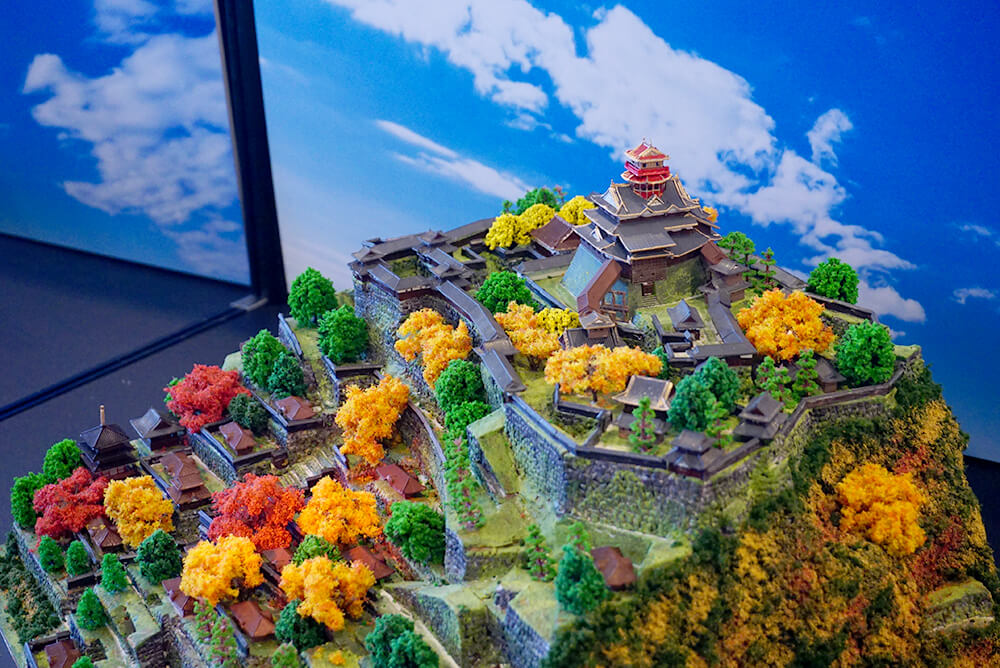 The diorama of Azuchi Castle with a fallen Tenshu. Also Ishigaki of hole crowd!

It's pretty elaborate. There is rarely an opportunity for 40 castle diorama to be displayed at all, so as long as castle fans are happy!

There is also a product sales corner, as well as castle goods, books, plastic models, and special souvenirs from each castle town.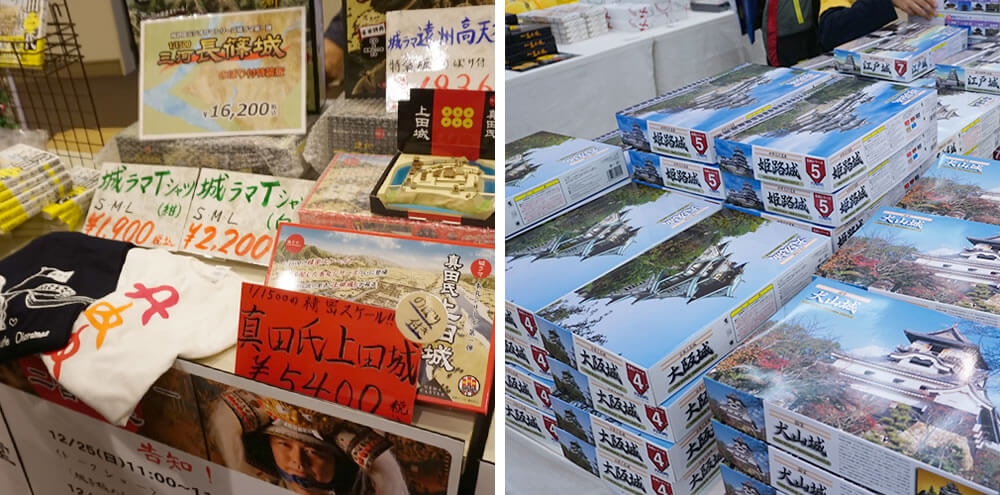 Due to the popularity of the 2016 Taiga Drama Sanadamaru, there are many Sanada related goods!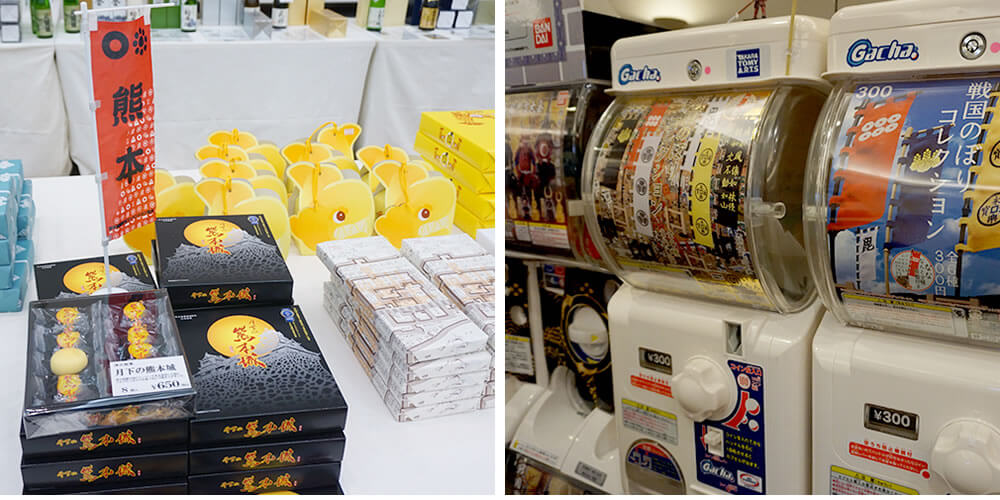 "> The castle town's fine confections and sake are all in one group.

In addition, at the corner of the "Castle of Ukiyoe Exhibition-Matsushima Collection-" , 10 Ukiyoe pictures depicting battlefields, battlefields and castles drawn by Ukiyoe artists from Edo to Bakumatsu and the Meiji period are displayed. In the exhibition , eight castle drawings (including reproductions) of the Japan Castle Association were exhibited.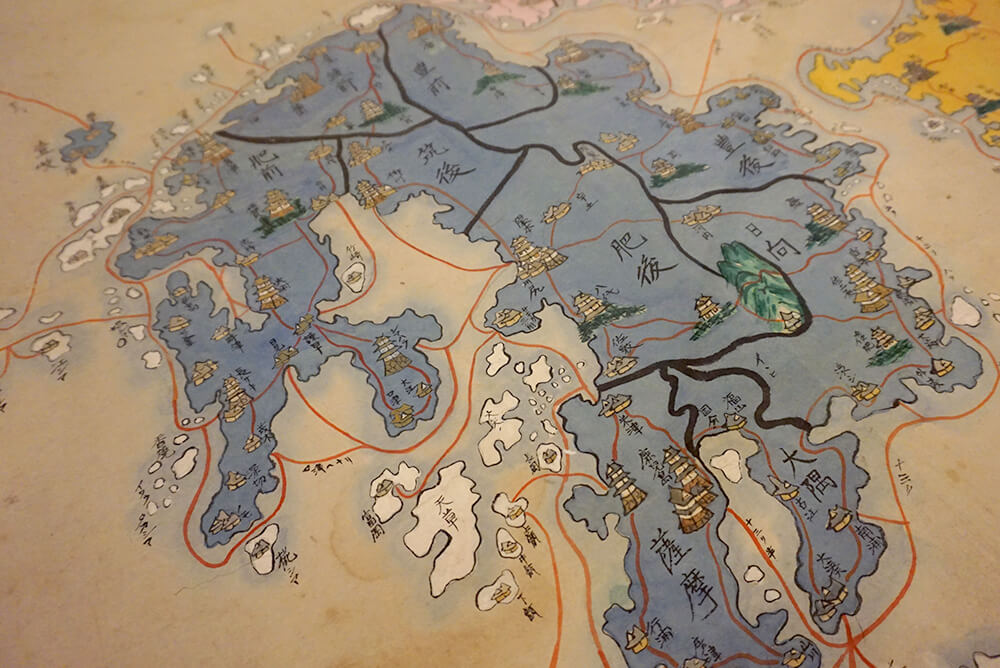 A picture of a castle shown on an old map of Japan. In this way, there are various castles in various places.
Castles will love more and more!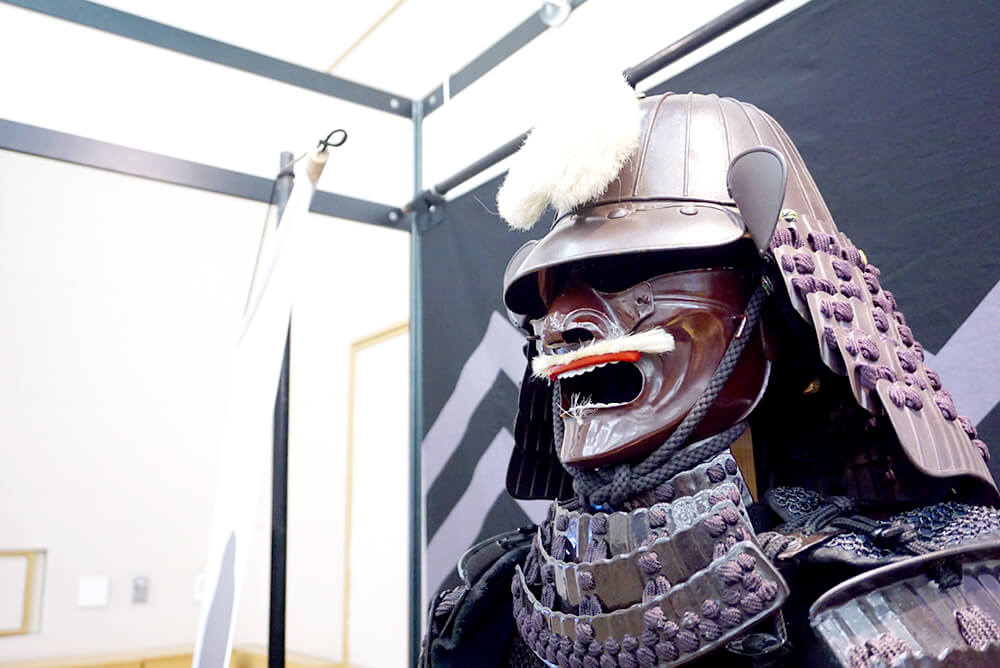 It was an exhibition using all of the 1st to 5th floors of the Pacifico Yokohama Conference Room, and it was held for three more days, but it was a huge castle EXPO 2016 that could not be seen in one day.

In particular, the lectures and talk events of the "Castle Specialists " called "Selected Premium" were all valuable contents that we did not want to miss.

In addition to the Yamashiro talk event of Shunkaze Shouta introduced in the first part and the lecture by Shibata of the late Aanue this time, the forum with the theme of "close to the actual situation of Odawara attack" and the Taiga drama "Sanadamaru" There was a lecture by Yu Hirayama, who was in charge of historical research, and it was a very interesting content for the fans watching the drama.

Besides castle researchers, castle photographers and castle illustratorsVarious "Castle Specialists" who enjoy castles from different angles, etc. have appeared, and for example, it is possible to listen to the story that the fun of castle photographs has further evolved by the fact that photography using a drone has become possible Was done.

The venue was always bustling with lots of people from adults to children, and I felt the recent boom of the castle. The number of visitors for three days is 19,000 !

It is not only a castle with a castle but a castle, it is very attractive as a starting point of a castle, and it is fun to walk around the castle, such as the fun of walking on the castle with feeling and attacking feelings It was three days.

The castle EXPO 2016 has thus ended with great success, but in fact it seems to have been held for the first time.

From now on, it is said that we plan to hold continuously for exchanges with castle fans and areas with castles, and for the development of castle research.

I feel like I just finished, but I can not wait to decide what will be held this year!

Link
・[Castle EXPO 2016 ・ Part 1] At Yokohama on Christmas Eve, Rotaguish house Shokaze Shunsuke hotly talked about "Castle"! | Magcal