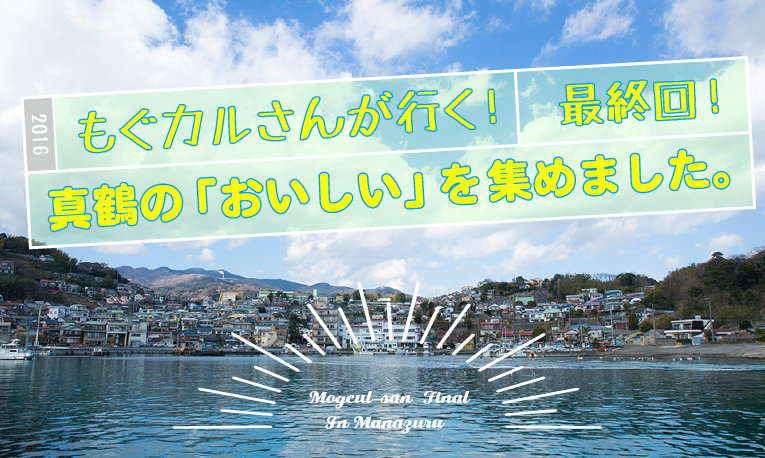 Publication date: 2016.3.4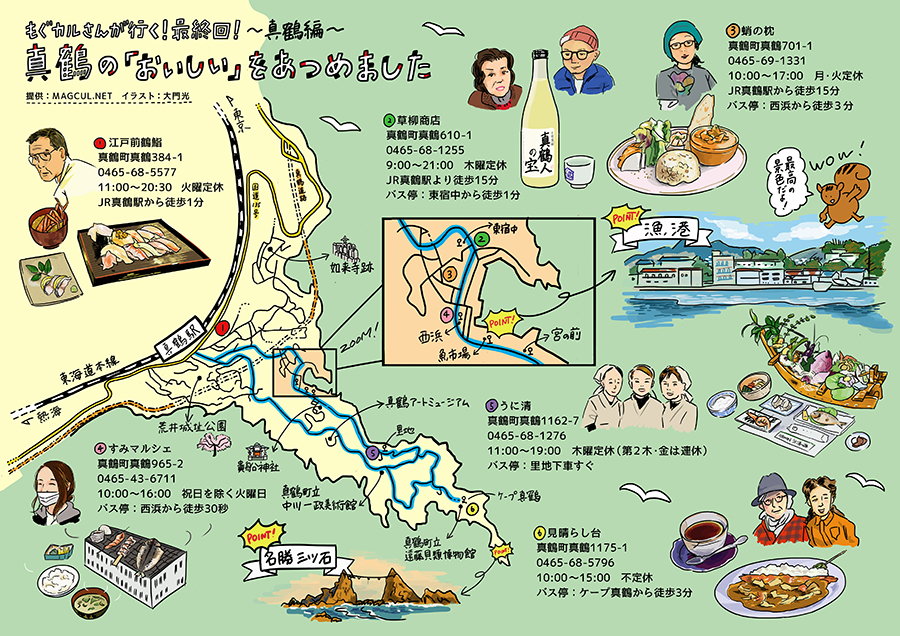 You will be impressed by Edomae-zushi, where craftsmen prepare fresh seafood right in front of you! ! !


Edomae crane sushi

The local nigiri, which you can enjoy the seasonal ingredients caught that day directly from Manazuru Port, is the "real" taste of Mr. Itamae, who has been making it for more than 30 years since the opening of the store.
His skill is such that there are regulars who come all the way from Tokyo and Kyoto, and the 10 types of toppings change daily depending on the amount of fish caught. You can also cut and make sushi on the spot from the fish tank in the store.
On this day, we had flounder, live horse mackerel, squid, alfonsino, amberjack, spiny lobster, filefish liver topping, mutsu, matodai, and stone snapper.
As expected, there is only a nigiri sushi that uses only fresh ingredients, and all I can say is "delicious!" Among them, filefish liver topping with the most fat is superb! Please enjoy it.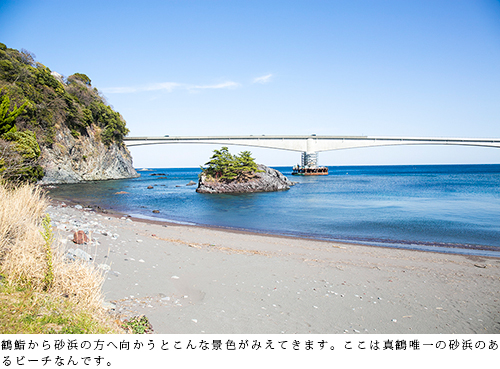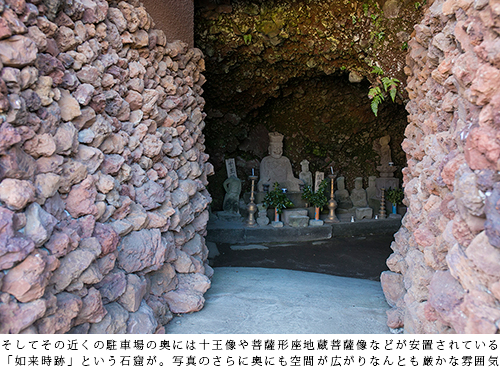 A liquor store in a town where neighbors gather from nowhere.


Kusanagi Shoten
When I was looking for a matured sake with a strong personality, I fell in love with it and welcomed it as a treasure of Manazuru.
The shochu, which is said to have been aged for seven years in the same oak barrels that were used to make sherry, has a faint pale golden color and a rich woody aroma that permeates the nostrils.
Although it has a high alcohol content of 25%, it has a mellow taste and a deep brandy-like richness and sweetness.


Luxurious lunchtime and teatime while looking at the port in a relaxing cafe space


octopus pillow
You can spend a special time at the two-story cafe where you can feel the warmth of wood, which was renovated from a former guest house, while looking at the small but well-maintained garden and the harbor that spreads out below.
The fish curry is a mild curry with a slightly sour taste, made with coconut milk, which is made by simmering mackerel so soft that you can even eat the bones.
The garnish "Kumquat and Carrot Lape (salad)" has a good texture, and the sweetness of the carrot and the sweet and sourness of the kumquat spreads in your mouth, and you want to munch on a bowl full!
Surrounded by owner-selected furniture and miscellaneous goods, it is a cozy space that makes you want to stay longer.


In a good location spot where you can walk to the sea in 0 minutes, you can enjoy charcoal-grilled BBQ with the ingredients sold in the store on the spot at the market that sells locally caught seafood, vegetables, fruits, and special products. increase!
The seafood, which is slowly grilled over charcoal to bring out the maximum flavor, is exquisite. The fatty dried fish is piping hot and juicy, and even the skin is fragrant, so you can eat it whole!
Don't worry if you don't know how to grill it, the cheerful staff will kindly check the doneness for you.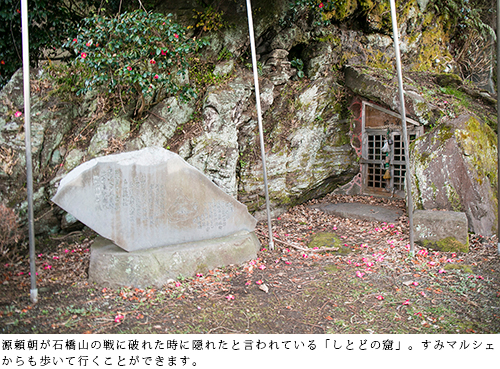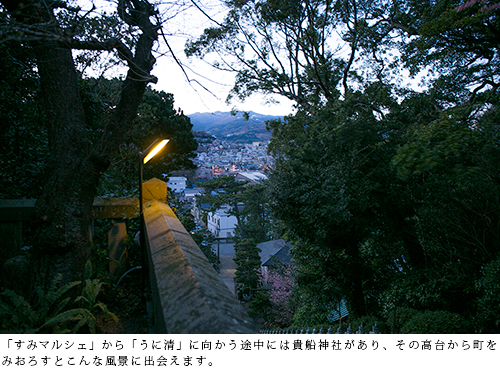 Funamori with fresh seafood! The beautiful proprietresses will serve you quickly


sea urchin

Ise lobster, red sea bream, abalone, raw turban shell, raw sea urchin, tataki horse mackerel, and other seafood on a funamori plate, served with grilled dish, miso soup, rice, and pickles. A visual!
The live spiny lobster and red sea bream are still moving when they are brought to your table, so you can eat them while they are still fresh.
Salt-grilled Shizu (ebo sea bream) has a silky texture and a delicate flavor that fills your mouth.
The raw hijiki seaweed underneath the grilled shrimp is crunchy and tastes like a salad. The last meal is a miso soup with a whole spiny lobster head that was at home until a while ago.


Located at the southernmost tip of the Manazuru Peninsula, facing the famous "Mitsuishi", which is famous for the "first sunrise of the year", at the bottom of the cliff, you can enjoy a panoramic view of Sagami Bay. skillful speech.
The special curry is boldly topped with large shrimps and turban shells, and you can enjoy both seafood and guinea pork belly at the same time.
The pudding is made from a thick and firm dough, and it has a sweet and mature taste that goes well with the special bittersweet brandy sauce instead of caramel.
You will be soothed by a couple who will treat you with a warm welcome, saying, "You came all the way to the edge of the cape."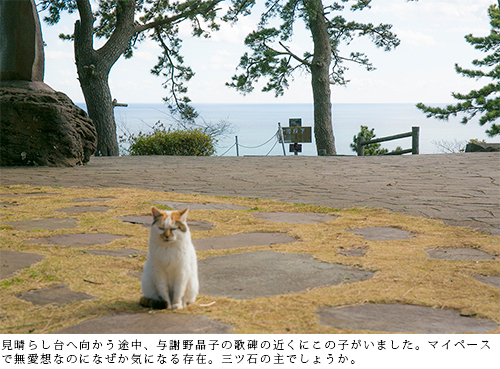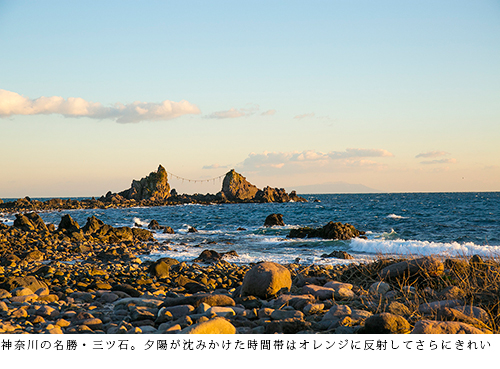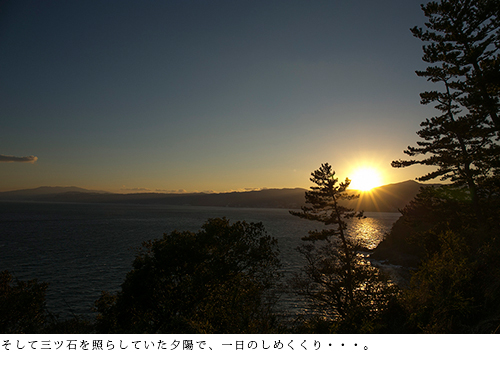 Editing and photography: Akiko Inoue (MAGCUL.NET)
Food Report: Chie Oshima
writing and acting.
▼Romance column/essays "Men's Statement Note" and "I'm glad I didn't fall in love" are being serialized (
"Memetic Ark | Chie Oshima" )
▼ Script "Kiss no Katachi" (starring BOYS AND MEN / director Eiji Uchida and others),
"The Name of the Flower" (directed by Takeshi Toshige)
▼ Appearance "Visiting Graves" (Director Motoki Yoshimura)
Illustration map design: Hikaru Daimon
manga artist.
I am updating the blog "Damo, troubled break time" that wrote about my visits to coffee shops irregularly.
In addition, the portfolio site "Damo, Kokoro no Ai $ Heya" is being updated as needed.
*Amounts shown are as of March 2016.