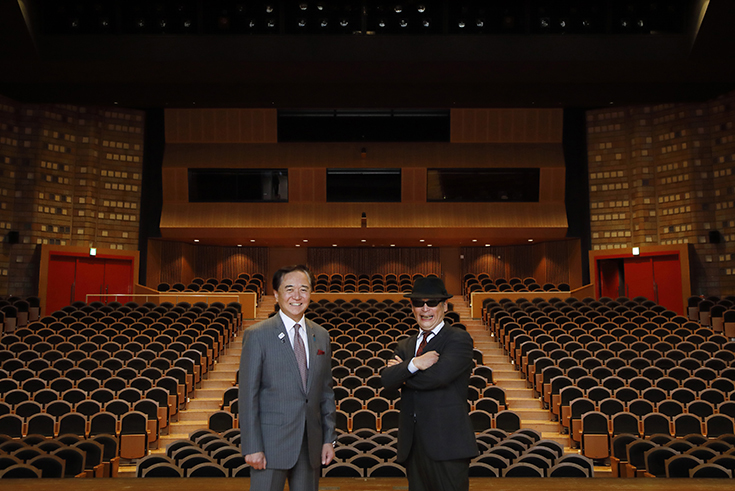 Theater / dance
It is funny without complaint! Governor, I will talk hotly about the charm of a gull short film theater festival
"Kanagawa Kamome Theater Festival (" Kasakazu "), which began in 2016, is a theater festival that will perform short stories within 20 minutes. Multiple pieces of variety selected from all over the country gather together and can be seen at the same venue during the same period.
Mr. Yuji Kuroiwa, governor of Kanagawa prefecture known as cultural art lover, and Satoshi Maruo, chairman of the executive committee, asked his thoughts for the next event.
– In the 3 rd "Kasuke" held in January, it seems that all the participating organizations' works were watched.
Kuroiwa Yes. It is not unusual for the governor to watch all of them (laugh). However, it is rare opportunity for all the people who do not know about it to come together. Moreover, the performance time is 1 20 minutes. Because the story will be completed in 20 minutes, there is a sense of tension that can not keep an eye on even for a moment. There was personality in each, and this was fun without complaint.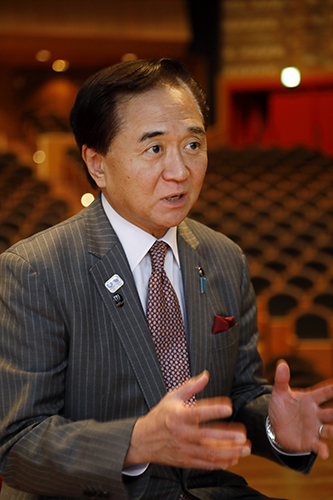 Maruo drama tends to be thought of as "a bit high threshold", it is a lecture burden to go out and watch and watch a work of more than two hours. In that respect, 'Kasuke' which gathered works that can be enjoyed in a short time can be an entrance to theater. There were various genres and styles, and "I did not understand this, but this work was interesting," I wonder if you can see it with such a stance.
Current Japanese theater is mainly feature length, but from a historical perspective , Short story drama was popular in some cases. In the Imperial Theater there used to be a form of performance called "Midori" that performs various short stages. It is "green" of "Midoridori". It seems that it was popular with tourists coming to Tokyo. "I think that there is a possibility that the whole country will echo" Kasuke "," If you go to Kanagawa you can see interesting short story drama ". For that, I would like to transmit high-level works.
– It also plays an important role as Kanagawa's attraction.
Kuroiwa In Kanagawa Prefecture, we are engaged in "Magar (Magnet · Culture)" which attracts people with the charm of cultural art and creates crowds of the area. And there is pleasure to discover talent in "Kasuke". Although it may be thought that it is easy to make it if it is a short story, in fact it is required a considerable competence. The power of the scriptwriter, the power of the director, the power of the acting person. It is a great pleasure for us to find new talents among the people gathering from all over the country. And for young people, you can think that "If you go to Kanagawa there is a chance to demonstrate your talent." It would be wonderful if you could make such a cycle.
Maruo The other day, I went to Okinawa to serve as a jury of short story theater. This is the representative of the Okinawa team who participated in "Kasuke" began to say "It is possible to have a wonderful work from Okinawa". I felt strongly the expectation for Kanagawa that "I have a chance for new encounters in Kanagawa, I definitely want to perform".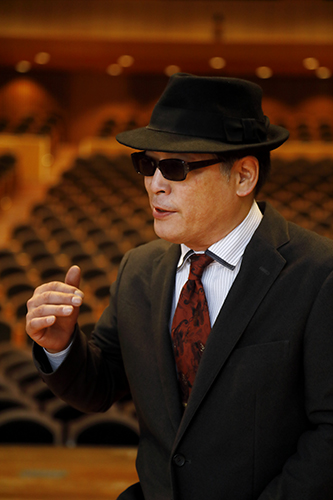 ff; "> – Is there any ingenuity in terms of operation?
Maruo Originally, theater is a diverse range of things, so there is a notion that scores should not be attached to the work and should not be evaluated. However, the friendly competition that is born from there, leads to the creator 's and the viewer' s level up, where the encounters with customers, judges, theaters and other works without contact points are exchanged, in ordinary activities . I think that we will cherish the viewpoint of "to select" from the top not from the viewpoint but from the perspective of "come to various kinds of works from various regions".
Kuroiwa This time the Korean team took part, but internationalization has been conscious from the beginning. Although there are walls of words, depending on the ingenuity such as putting out subtitles, it is possible to make an interesting play. In the first place, there is no rule that there must be serifs in theater. It is the aim of "Magcal" that Kanagawa will be drawing attention from abroad on the art side.
– How about next year's Rugby World Cup, efforts towards the Tokyo Olympic Paralympic Games in 2020?
A lot of people from all over the world visit Japan to see Kurosanwa sports festival. Some people may want to enjoy entertainment at the time they are available. I would like those of you to enjoy "Magcal".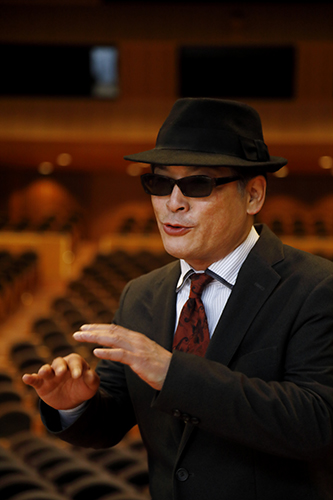 age-100007 "src =" https://magcul.net/wp-content/uploads/2018/04/b525f9c61ca30541591c58ecf3e3c628.jpg "alt =" "width =" 333 "height =" 500 "/>
Is it likely that there will be new efforts at the fourth time "Kasuke"?
Maruo This year we are planning to establish 'Kanagawa Kamome short play award'. The 20-minute short play award will be the first in Japan. And, if there is a flow that the awarded work is performed with "kasuke" etc., the person who writes will become ambitious and will also improve the quality of the contents. In the future, I think that it would be nice to have such an environment that not only the annual festival but also the short theater can be seen at the permanent theater anytime.
Kuroiwa In the future I would like to think further about extending the base. For example, a citizen musical which is actively performed in various places. The creator is not a professional, but when it comes to "you do!" The power is immeasurable. I myself founded a theater department at junior high school and belonged to a musical study group at Waseda University, so I have great expectations for the power and spread of entertainment. I will continue to promote McGal in the future by using cultural art events like "Kasuke".

The 2nd Best Work Award "in Shirazu"
Work / Director Hiroshi Oshima / Appearance Chile Actors
The 3rd Best Work Award "Desert Idea"
Takeshige Morihiko (Mezzanido) / Director Matsumoto Kazuto (Breaststroke Headquarters) / Starring Breastfire Main Store