Theater and dance
2018.05.11
Interesting without complaints! Governor, talk about the charm of Kamome Short Theater Festival
(Please note that this page was created using Google's automatic translation service and understand that because of this, its translation may not necessarily be accurate.)
The "Kanagawa Kamome Theater Festival (hereinafter referred to as" Kamosai "), which began in 2016, is a theater festival that features short films within 20 minutes. A wide variety of works selected from across the country will be held in one hall and can be viewed at the same venue during the same period.
We asked Mr. Eiji Kuroiwa, the governor of Kanagawa Prefecture, who is known as a cultural arts enthusiast, and Mr. Minoru Maruo, chairman of the Executive Committee, for his thoughts for the next event.
-In the 3rd "Komasai" held in January, you seem to be watching the works of all the participating groups.
Kuroiwa yes. It is usually unlikely that the governor sees everything (laughs). However, it is a rare opportunity to meet the works of people who do not know on a regular basis. Moreover, the performance time is one 20 minutes. Because the story is completed in 20 minutes, there is a sense of tension that can not be missed even in a moment. Each one had a personality, and it was interesting without complaints.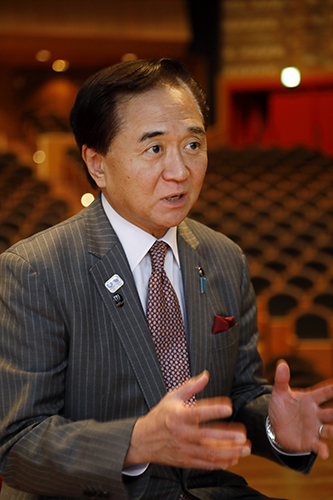 It is often thought that Maruo theater is "a bit high," and it is a burden of coursework to go out and watch a work of more than 2 hours. In that respect, "Kamosai", a collection of works that can be enjoyed in a short time, can be the entrance to the theater. There are various genres and styles. "I didn't know this, but this piece was interesting."
Today's Japanese theater is mainly feature films, but from a historical point of view There are also times when short drama has gained popularity. The Imperial Theater used to have a performance form called "Midori," which features various short plays. It is the "green" of "Yorimi Midori". It seems that it was well received by tourists coming to Tokyo. I also think that "Makasai" may be heard throughout the country, saying "If you go to Kanagawa, you will see an interesting short drama." For that purpose, I would like to send out high-level works.
-You also play an important role in creating the attraction of Kanagawa.
In Kuroiwa Kanagawa Prefecture, we are working on "Magcal (Magnet Culture)" that attracts people with the attraction of cultural art and creates regional excitement. And "Kamsai" has the pleasure of discovering talent. You may think that you can easily make a short film, but in practice it requires a considerable amount of skill. The power of the person writing the script, the power of the production, the power of the person performing. Finding new talent among people from all over the country is a great pleasure for us. And when you go to Kanagawa, you can think that young people have a chance to demonstrate their talents. It would be great if I could create such a cycle.
Maruo The other day, I went to Okinawa to serve as a jury member for short drama. This is what the representative of the Okinawa team who participated in "Makasai" started by saying "Makasai is a wonderful work from Okinawa". I strongly felt the expectation of Kanagawa that "There is a chance for new encounters in Kanagawa, I really want to perform."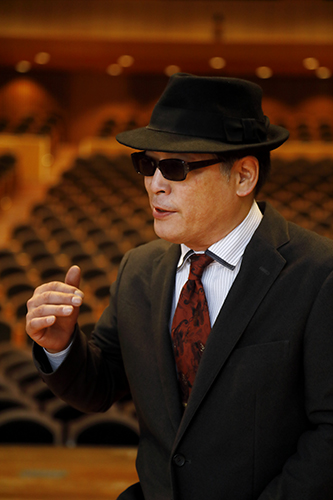 ff; ">-Are there any ideas in terms of operation?
Maruo Originally, theater is a wide variety of things, so there is a way of thinking that you should not score the work and evaluate it. However, the encounter with customers, judges, theaters, and other works that have no contact in daily activities leads to the improvement of the creators 'and the viewers' opinions and opinions that come from there. . We would like to cherish the perspective of "selecting" and not "looking at the top" but "I'll come to various works from various areas".
Kuroiwa This time, a Korean team participated, but I'm conscious of internationalization from the beginning. Although there is a language barrier, it is possible to play an interesting play depending on the device, such as putting out subtitles. In the first place, there is no rule that a play must have words. The goal of "Magcal" is that Kanagawa will be attracting attention from overseas as well in terms of art.
-How is your approach for the Rugby World Cup next year and the 2020 Tokyo Olympic Paralympic Games?
Many people from all over the world visit Japan to see the Kuroiwa Sports Festival. Some of you may also want to enjoy entertainment in your spare time. I would like those people to enjoy "Magcal".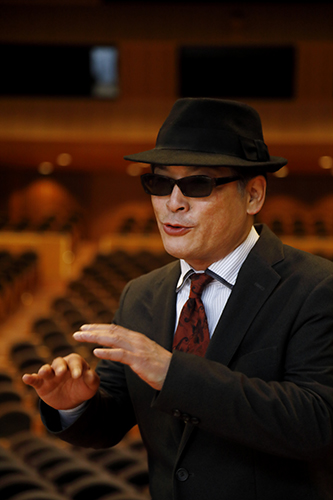 age-100007 "src =" https://magcul.net/wp-content/uploads/2018/04/b525f9c61ca30541591c58ecf3e3c628.jpg "alt =" "width =" 333 "height =" 500 "/>
—Is it likely that there will be new initiatives in the 4th "Kakasai"?
Maruo This year we plan to establish the "Kanagawa Kamome Short Plays Award". The 20-minute short drama award is the first in Japan. And if there is a trend that the award winning works will be staged with "Kakasai" etc., writing will become more motivated and will lead to improvement of the quality of the content. In the future, I think that it would be nice to have such an environment where you can always watch short films at a permanent theater, not just a festival once a year.
Kuroiwa In the future, I would like to consider expanding the base further. For example, it is a citizen musical that is actively performed in various places. The creator is not a professional, but when it comes to "Do it!", The power is immeasurable. As I created a theater club in junior high school and belonged to a musical study group at Waseda, I have great expectations for the power and spread of entertainment. We will continue to promote Magcal on the basis of cultural arts events such as "Makasai".

The 2nd Best Picture Award "In Shizunai"
Produced and directed by Oshima Hiroshi / Cast Reactors
The 3rd Best Award for Work "On the Square"
Written by Takehiko Morihiko (Meganedo) / directed by Matsumoto One step (Plain Swim Main Store) / Performed by Peach Swim Main Store