Art and photography
2019.06.26
Beautiful appearance Quiet power
(Please note that this page was created using Google's automatic translation service and understand that because of this, its translation may not necessarily be accurate.)
Kanagawa Gallery Walk
File.8 special source
Shimono Yamamoto (Galley Watts)
I like the word "look". When you come into contact with the feeling of air, such as a certain presence in the tranquility and the sensuality, the sigh will leak.
There is a longing for a beautiful person who has a presence and can disappear when there are multiple people.
A few years ago, when I first saw Morison Kobayashi's wood carving work, I felt that kind of feeling.
The shock and joy that Morrison's atelier is near my home!
There, Chise Takasato and Daisuke Nakamura presided over the "special source". Each artist's activities, interior design and construction.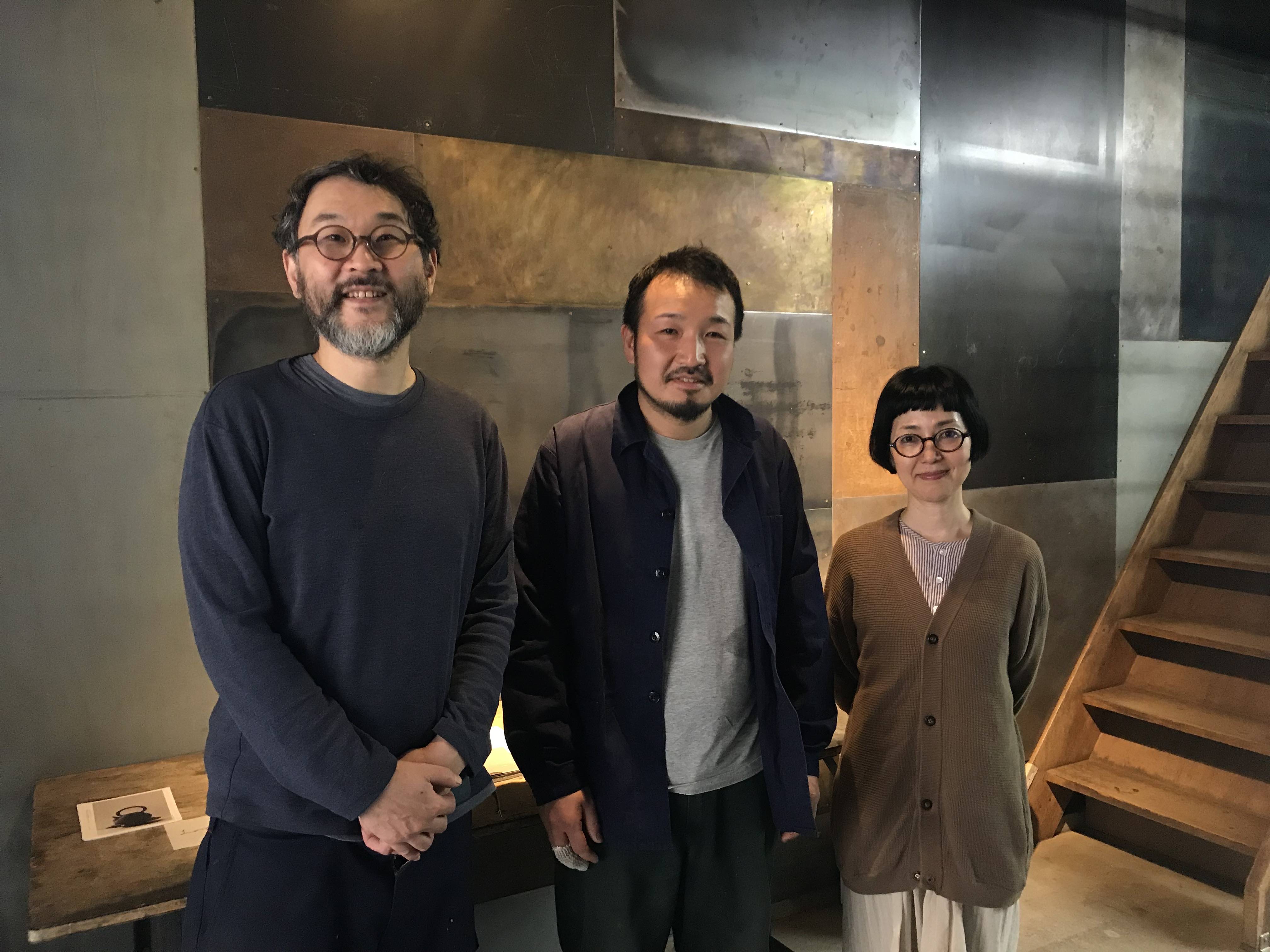 * Morrison Kobayashi, Daisuke Nakamura, Chiyo Takasato
From 1995 to 1999, Morrison was in charge of store design at Interior IDÉE. Speaking of IDÉE, it was pioneering in antiques, modern interiors and miscellaneous goods, and proposals for living with plants, so I often went to a store on the antique street in Aoyama from my twenties. . That's exactly the same as Morrison's enrollment, but it's a treasure trove of stimuli, and I still remember that feeling of excitement.
"I've always loved Mr. Yasutake Funakoshi's sculpture, but in 2008, the opportunity to start carving was Hideki Maekawa's" Water Source "exhibition," Morrison said.
Maekawa-san, me tooThe artist who knows well, is an artist who spins the words that are born in herself and expresses a mythical story with a statue. The reality and the fantasy world are captivated by the viewer.
"While I was busy with the interior work, I was actually worried about hearing loss from my 30s and being unable to communicate. When I was greatly shaken by Maekawa-san's sculpture, this way of expression Then I thought the work would speak for me. ''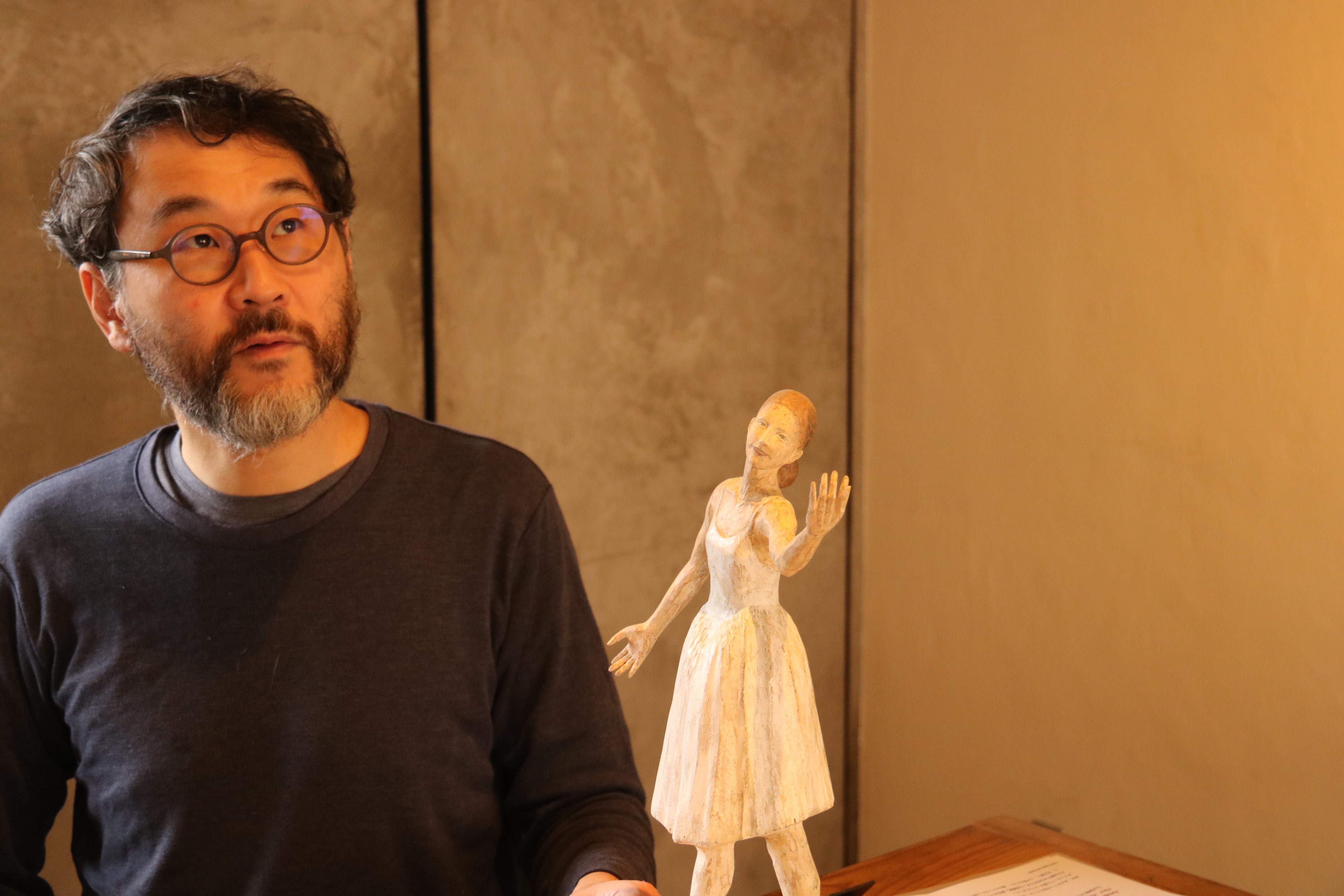 Mr. Morrison started his career as an independent artist.
The first sculpture was a ballerina attached to the display when Takasato, who was active as an accessory writer, gave a ballet-themed exhibition. The ballerina that came out carefully from the back was a calm and transparent appearance.
Mr. Morrison, who continued to carve face to face with himself, actively participated in the woodcarving workshop held by Mr. Maekawa, who was respected, as he could see what he was like by following the process. I started to do the meeting, but I will ask myself again.
"I like wood carving, but now I feel a distance from myself."
"Whether you're doing as a writer and whether you've been doing your job so far"
Strangely, in response to an invitation to an exhibition on the theme of "symbiosis with nature and material circulation", the metal that I have been touching for a long time in the interior work is linked to my favorite hill climbing, which leads to the "Plant" that I am currently working on. It seems.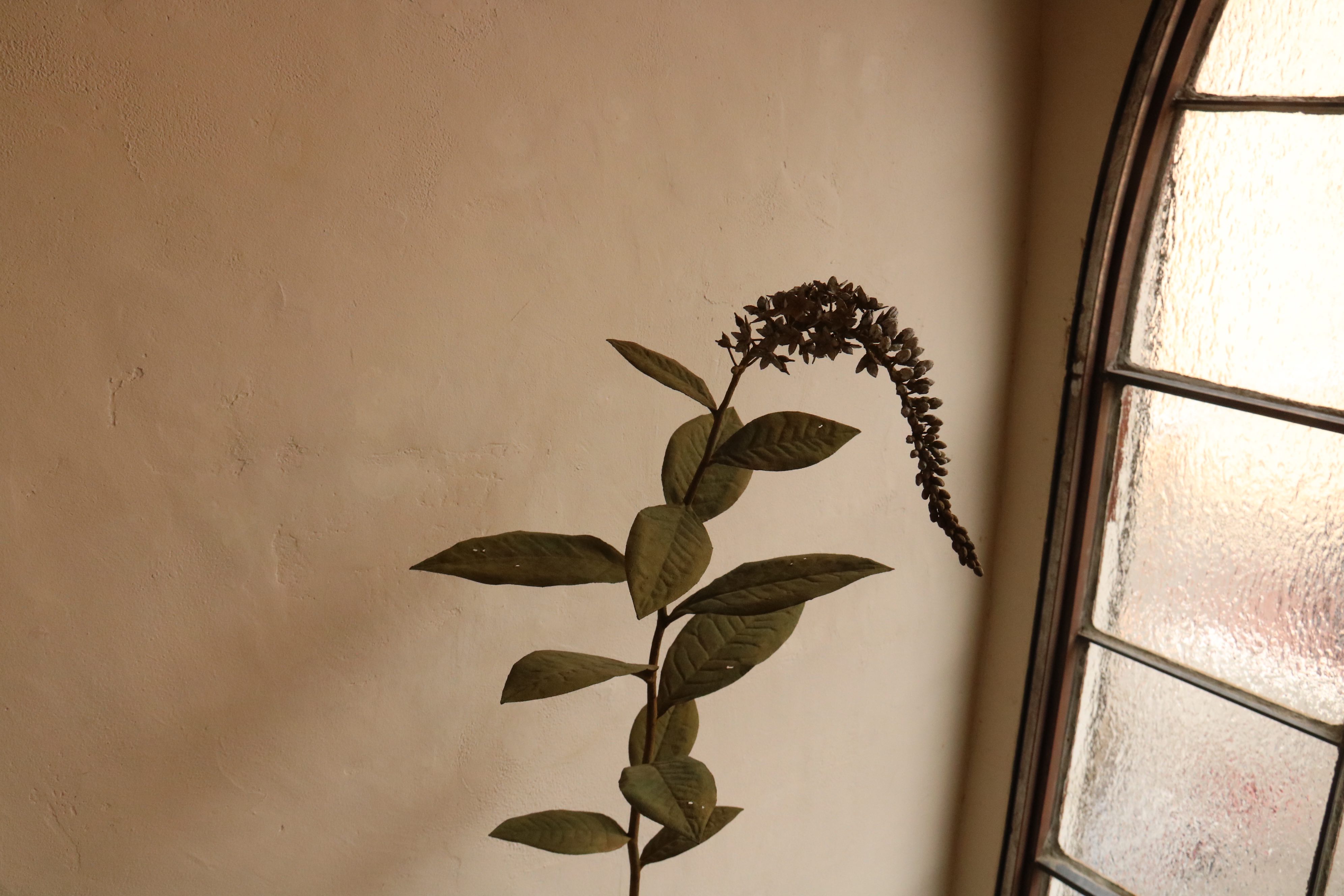 It looks like the plant itself, but it 's all made of metal.It is a surprise. A delicate piece of work cut out from a metal plate and colored with rock paint or rust.
"In the mountains, even a pretty plant can show off the strength of its vitality. It 's like recording that memory."
Designer / craftsman / writer. I am convinced that these three balances are Morrison's form and voice.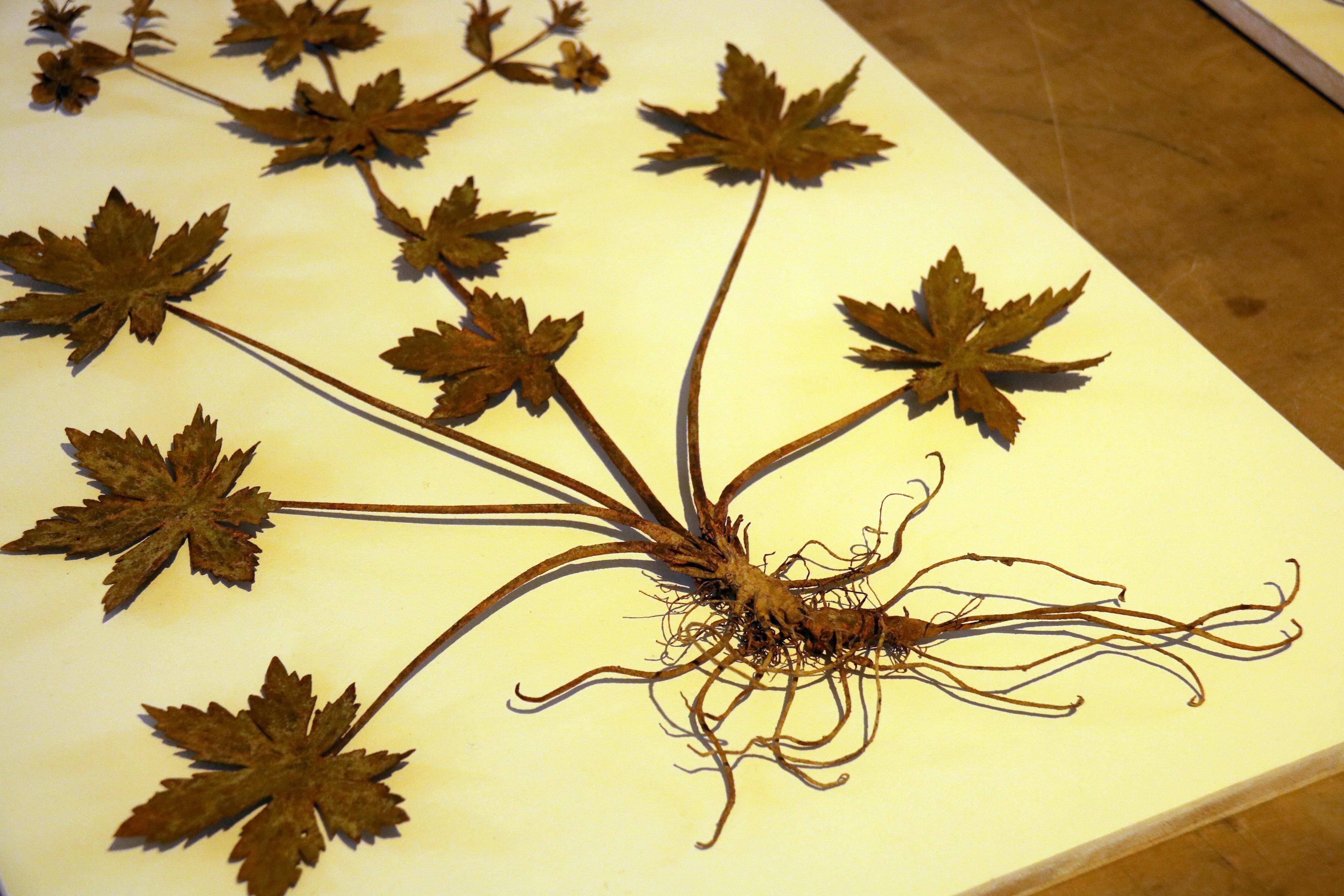 In the space of a special source, like the attic of a church in Europe, works by Morrison, Takasato, and Nakamura are lined up. Permanent space composition is Takasato's role.
"The work of everyone who came out is connected in my way of understanding and made me like it."
"Yes!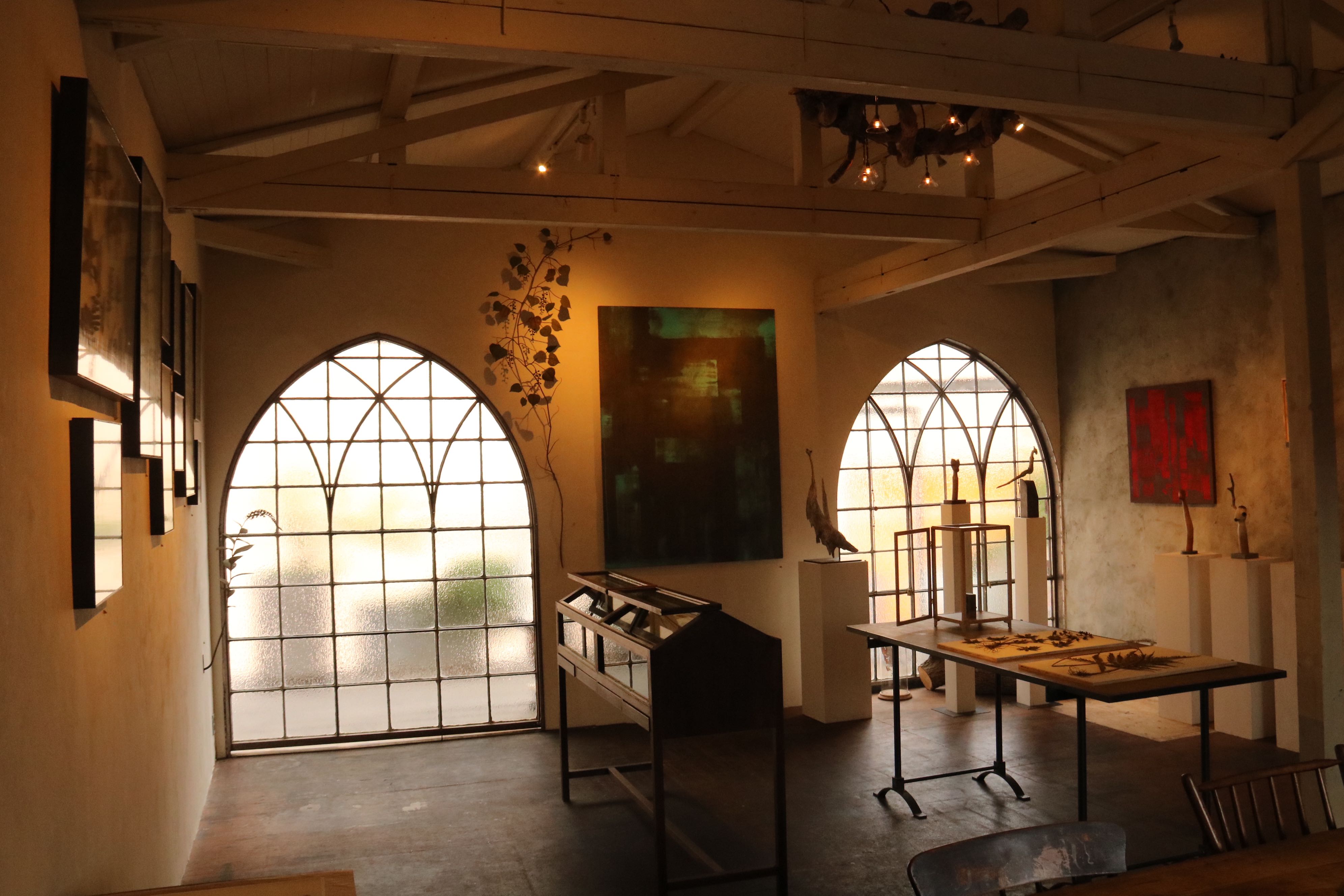 Takasato himself was an accessory designer as well as creating pictures, but he said he was always searching for his own direction. "While doing both designers and writers, I couldn't wipe out the feeling that I was lying in the accessories world."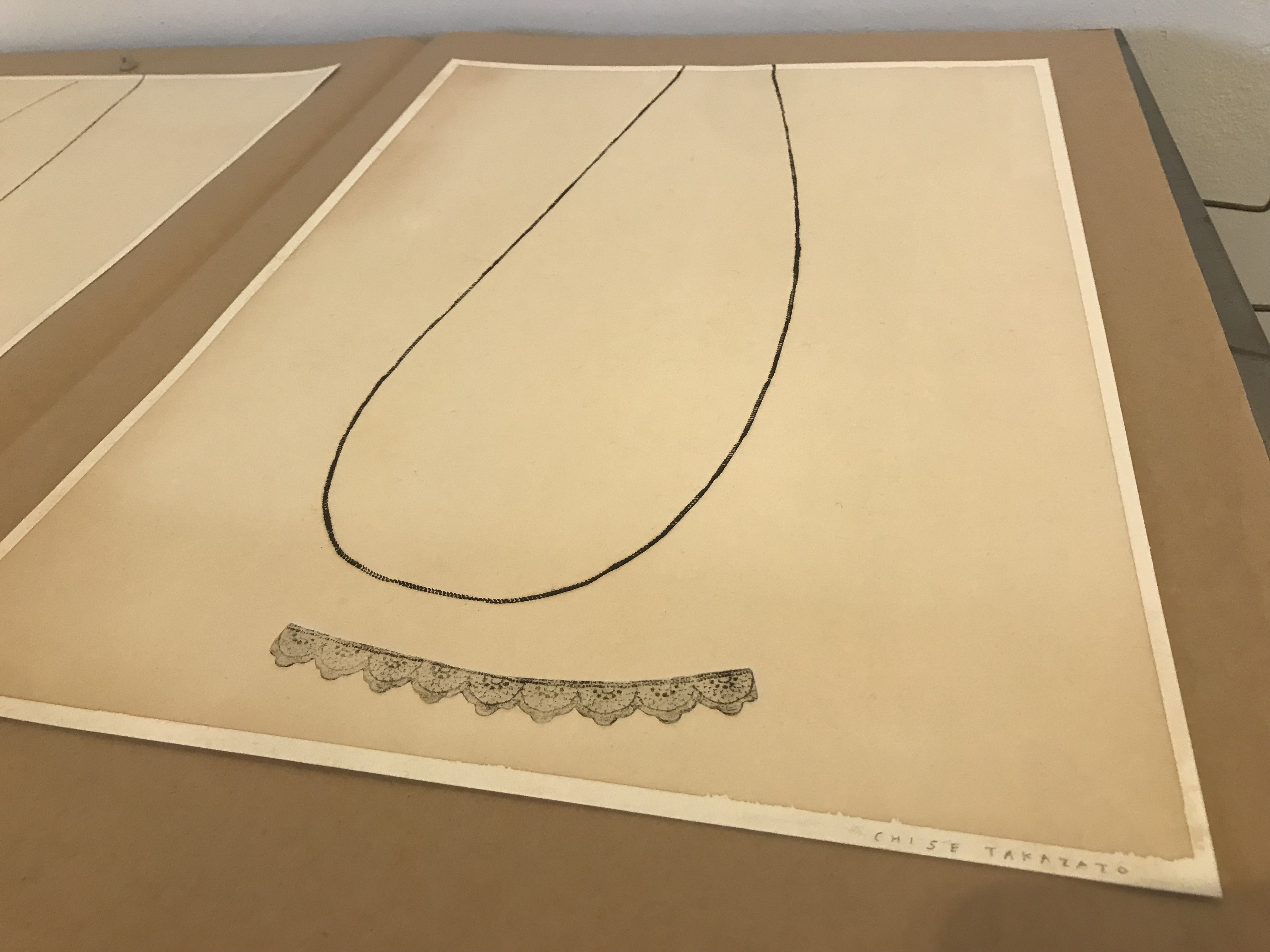 Like Morrison, when I met Maekawa's sculpture, I was shocked and said, " Mr. Takasato came to think that there are not many. With an increasing desire to "concentrate on drawing a single picture," a classmate from the Tamami period, a good comprehension, Mr. Morrison pushed his back and steered the path only for the painter. It was.
Takasato who smiles quietly, saying, "I know I can see the outer frame of the art, or where I should go." I saw an enviable beautiful appearance.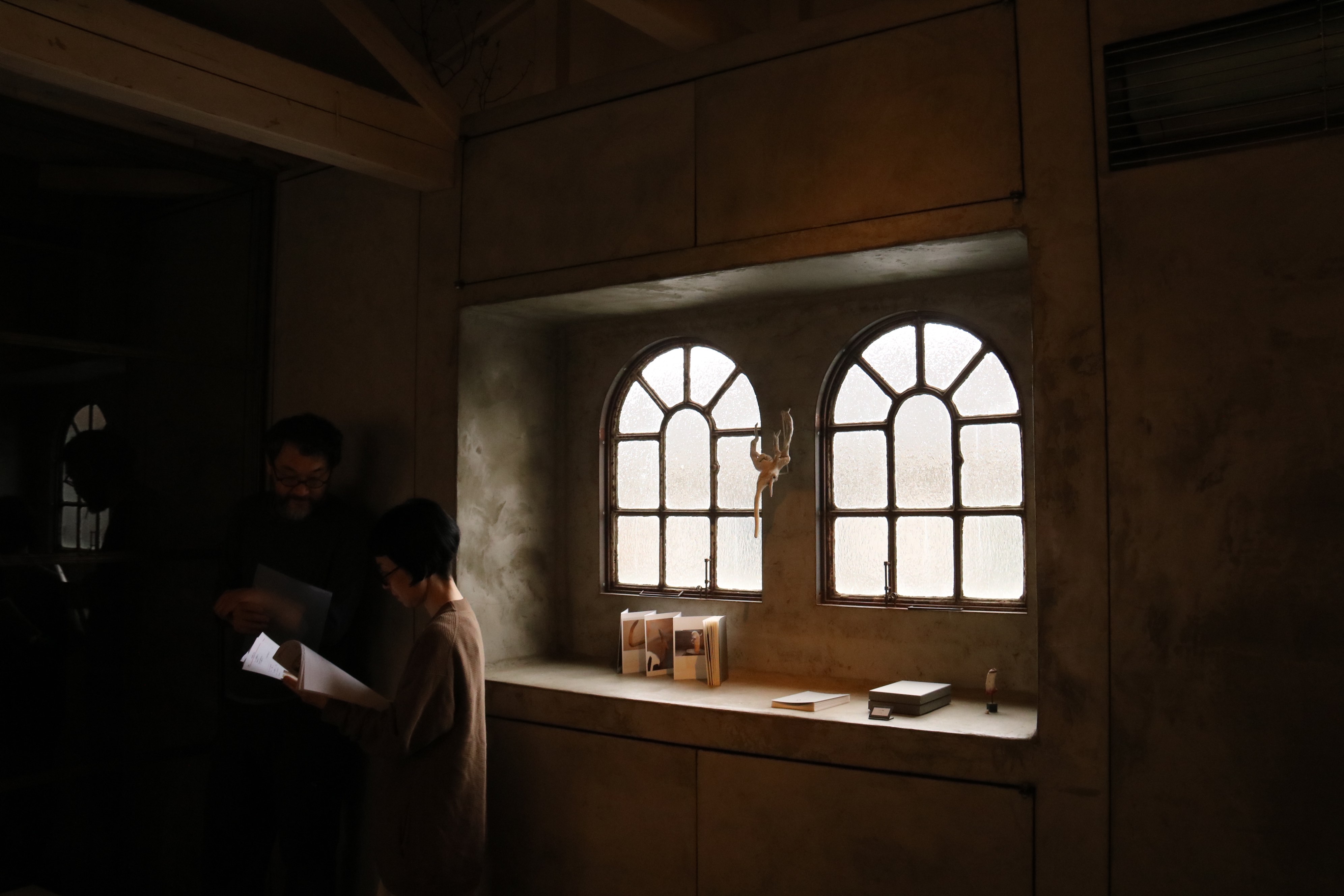 Mr. Nakamura visited Watts a dozen years ago, and in fact he was the one who remembered the name "Morrison Kobayashi" in my memory. When he was a student studying interiors, he went to help Morrison to get involved in metal work. After working for another company, he became a member of the special source and worked on the interior of the store with Morrison while continuing his creative activities.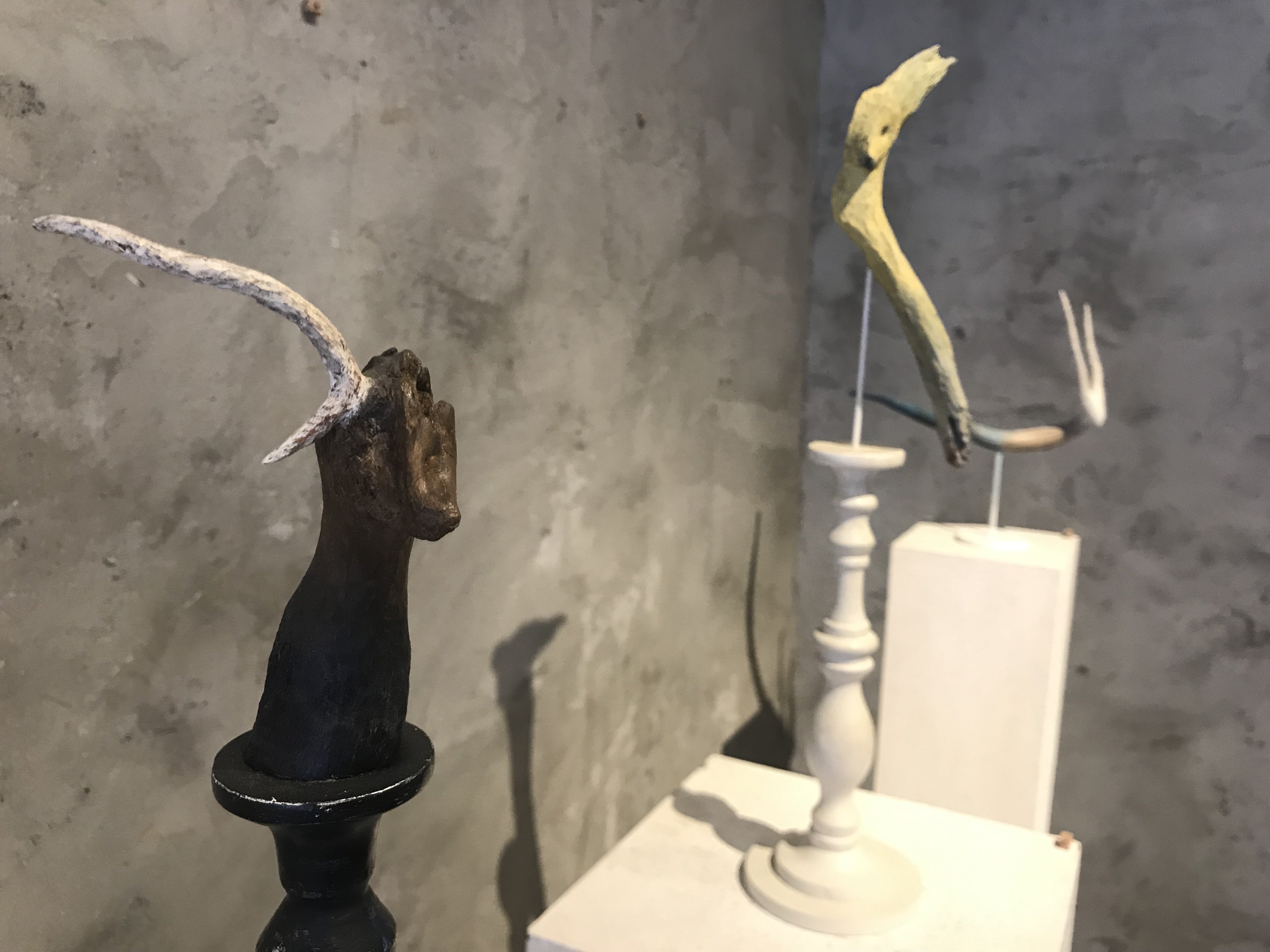 Nakamura, who had been making dolls from scrap iron before joining the special source, participated in Maekawa's wood carving workshop and experienced the joy and pleasure of carving. Widening the range of creation, the tree nodes are regarded as facial expressions to express creatures that are close to animals.
As Nakamura-san said, "When you have fun making it, it will be a good finish," as you said, there was a humorous charm that these children would start talking at night. .
-content / uploads / 2019/06 / IMG_9155_mini.jpg "alt =" "width =" 3324 "height =" 2340 "/>
I was really nervous about the special source for both the interior and the expression.
However, it wasn't dexterity, but it touched the appearance of the three who walked in good faith while exploring. That's why it's hazy and soft air is flowing.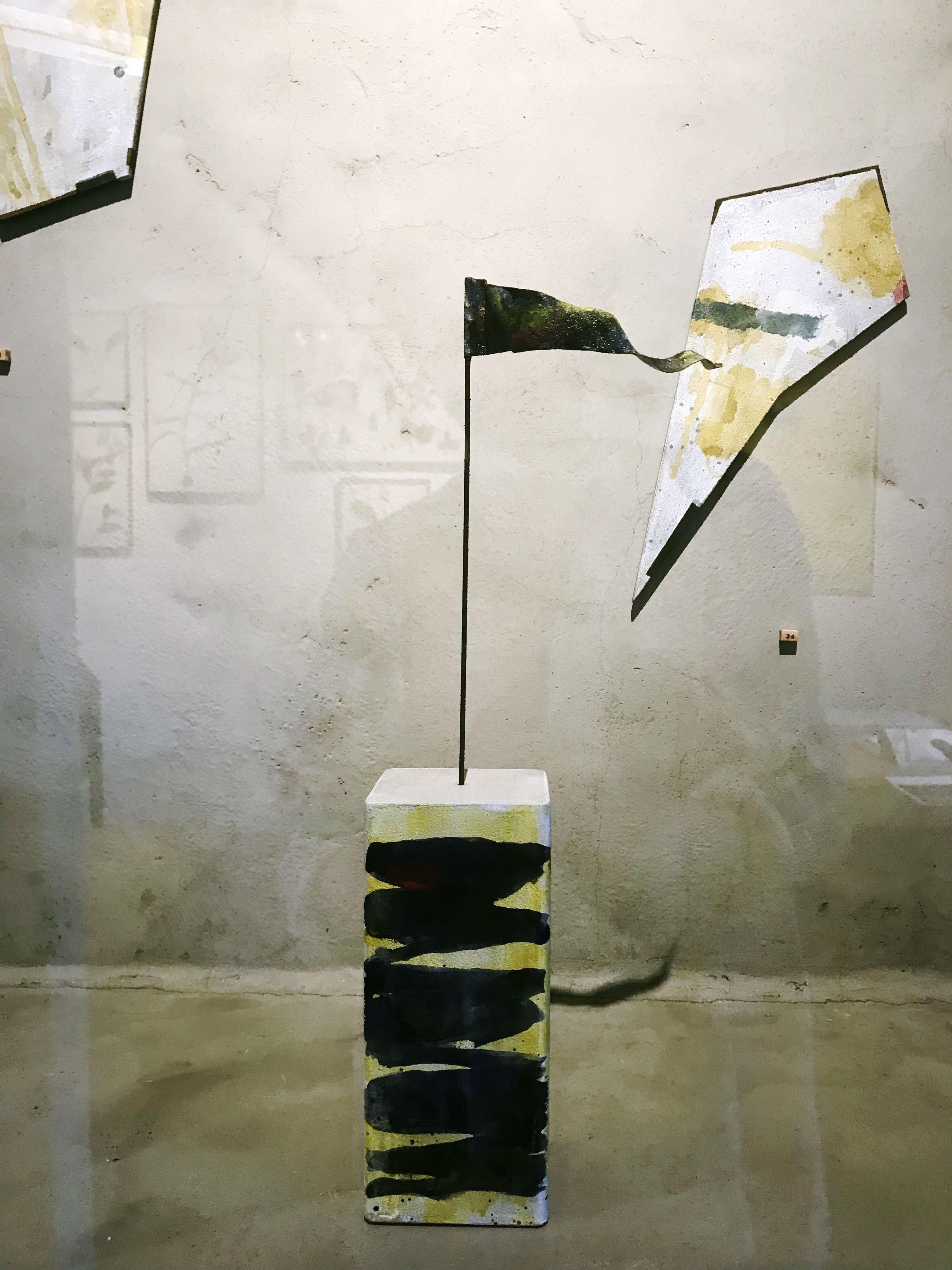 Especially Takasato-san's work that stopped my feet for a long time. A mysterious color flag like an aurora is swaying comfortably. It seems that there was a title that the writer gave, but the word "the future is always windy" came to me. Ikki, Ikki, greater or lesser, have a life with many goals. It makes me happy to think that every stage has a strong wind or a headwind.
I gave this work to my son who became a student and tends to be a little naive.
And when I dent myself, I look and get an ale.
(2019.6. Coverage)
<< Gallery Information >>
special source
4-11-46, Kutsu, Takatsu-ku, Kawasaki City, Kanagawa Prefecture 213-0032
TEL : 044-813-0783
http://specialsource.jp/
Opening day: Permanent exhibition on several days every month. Regular exhibitions. For details, check "next schedule" or "atelier gallery" on the website.
"access"
▶ ︎About 5 minutes on foot from JR Nanbu Line Kuji Station
《Exhibition information》
・ Morison Kobayashi solo exhibition "Natural praise"
July 27th (Sat)-Mid August
special source
・ Daisuke Nakamura solo exhibition
September to October 2019
Kyoto mina perhonen
(Kyoto-shi Shimogyo-ku, Shijo-shita-shi, Ichimachi 251-2 Kotobuki Building Kawaramachi Dori)
・ Chiyo Takasato solo exhibition
November 2019
Yakumo Tea Dormitory (3-4-7 Yakumo, Meguro-ku, Tokyo)