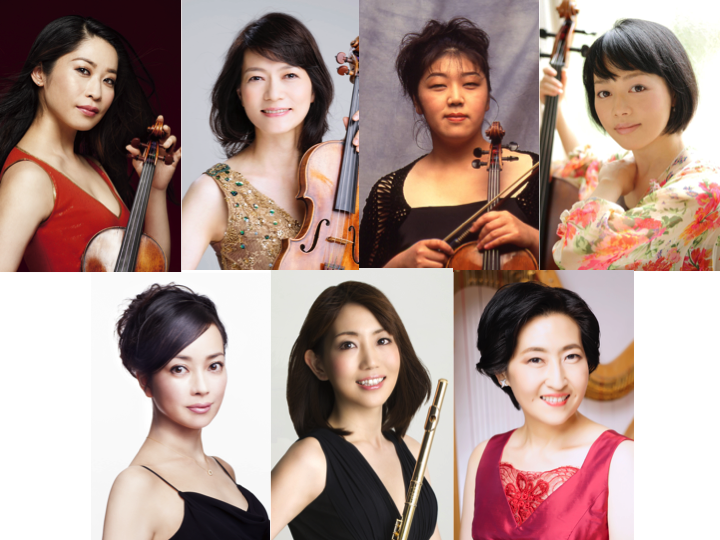 musics
Get drunk by Debussy played by goddesses
(C) Yuji Hori / Miie Kobayashi (C) Akira Muto / Yoshiko Kawamoto / Mari Endo (C) Nakayama Kotomi (TOP image)
Yuki Miura (C) Yuji Hori / Ueno Yumi (C) Akira Muto / Yoshino Naoko (C) Akira Muto
Feel free to enjoy! Living with concerts
File.3 Claude Debussy 100 Years Room Retrospective Retrospective
(Miki Moriho / Music writer)
Claude Debussy (1862-1918), a great French composer famous for the Symphonic Poem "Ocean", decided to compose "the six sonatas for various instruments" in the last years. It was also to counter the German composer who proudly prospered at the time, to inform the world of the splendor of French music.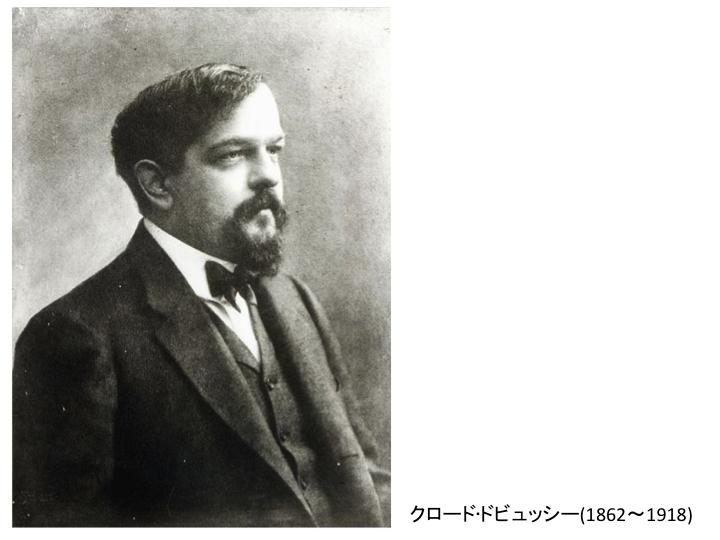 Although it became a serious serious export from the very earliest, at that time, even now, the composer of the classical music world is mostly German people. Bach, Mozart, Beethoven, and of course, Brahms, Wagner, Mendelssohn and so on, everything is becoming a German composer.
Although it is a slightly rough way of saying, German music caught up with things such as structure and formality. When that "form" and a little bit of it seems to be visible, "Wakatta!" Becomes matter of concern. And it is "fun!" "I can tell!", In fact I also love myself.
So what is Debussy's music?
I remember the impression of my first listening even now.
I do not really understand.
It is fluffy.
What a fashionable one?
Sparkling and beautiful.
Music that can not be called at all.
However, veryI feel free … it was fresh.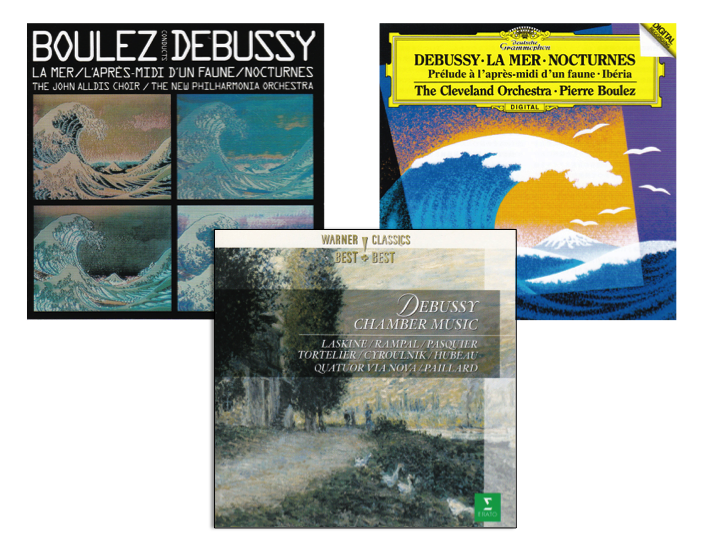 It is certain that there is a nuance reminiscent of French Impressionist painter's touch.
If Monet was trying to portray light until the passage of light or elapsed time in a fixed plane called a painting, Debussy is a colorful rich and three-dimensional image of the sensibility of what he listen by time art of music It can be said that it left. (By the way, Debussy himself seems to be disliked to be called "Impressionists")
Contemporary music Toru Takemitsu, Jazz pianist Bill Evans. The music of people influenced by Debussy is also free and can not be caught, beautiful as she is transparent.
In commemoration of 100 years after Debussy 's death, a concert covering chamber music works will be held. The venue is a pleasant room for chamber music to enjoy small ensemble, Philia Hall in Aoba-ku, Yokohama.

The instruments used are violin, viola, cello, piano, flute, and harp. From solo performance to ensemble by up to five people, it is a program that can enjoy sounds and sounds in various combinations.
What I play is Phillia Hall 's famous series' Encounter with the Goddess (Muse)' regulars of factions, of course those who are good at French music. It seems that you can imagine that Debussy, who did not dislike women (rather it is said to have had much trouble), is pleased with Ninmari in the rest of the world.
While aiming at 6 songs, the sonatas of later years who eventually died without being able to compose only three songsOf course it will be played.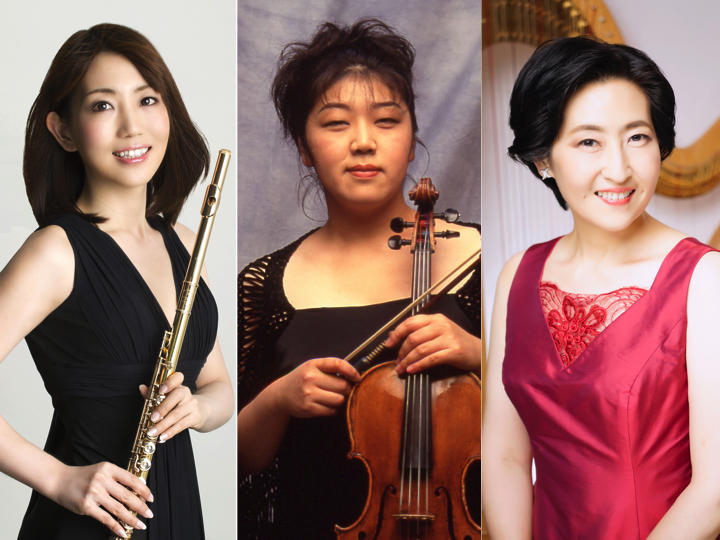 Yukie Ueno (C) Akira Muto, Yoshiko Kawamoto, Naoko Yoshino (C) Akira Muto
Personal recommendation is "Sonata for flute, viola and harp".
A mysterious main melody with a slightly inaccessible atmosphere.
I try hard by the ears.
Anxiety when I lost sight.
And the feeling of relief I feel when I emerge again from where.
If you let this song be played in the world, Naoko Yoshino's breathtaking harp's virtue. Enjoy it!
Philia Hall 25th Anniversary Concert
Claude Debussy 100 Years Roommusic Retrospective Exhibition
Schedule: Saturday, November 24, 2018
Venue: Yokohama City Aoba Community Center Cultural Center Philia Hall
Opening: 14: 00 / Schedule of events: 16: 30
Price: (All seats specified) S seat ¥ 6,000 / A seat ¥ 5,500
*See below for details
http://www.philiahall.com/html/series/181124.html