Theater / Dance
2019.07.31
This year, 14 people from 5 countries. Look where the dockside workshop goes!
若葉町ウォーフ 
(Please note that this page was created using Google's automatic translation service and understand that because of this, its translation may not necessarily be accurate.)
The world of art to go, see and feel
File.16 Wharf Workshop 2019
Miyuki Inoue (Magcal Editorial Department)
This year, the dockside workshop started.
The place is Wakabacho Wharf, an art center born in 2017.
The 14 performers gathered from Ho Chi Minh, Jakarta, Singapore, Nanjing, Chongqing, Beijing, Hefei, Xi'an, Lijiang, Shanghai and Tokyo.
The training program includes Wakaba-cho Wharf artistic director Shin Sato as a lecturer, workshops by dancers and Noh performers, lectures by theater critics, theater performances and facility tours.
Here, they work together for 20 days while sleeping together.
* Click here for last year's report !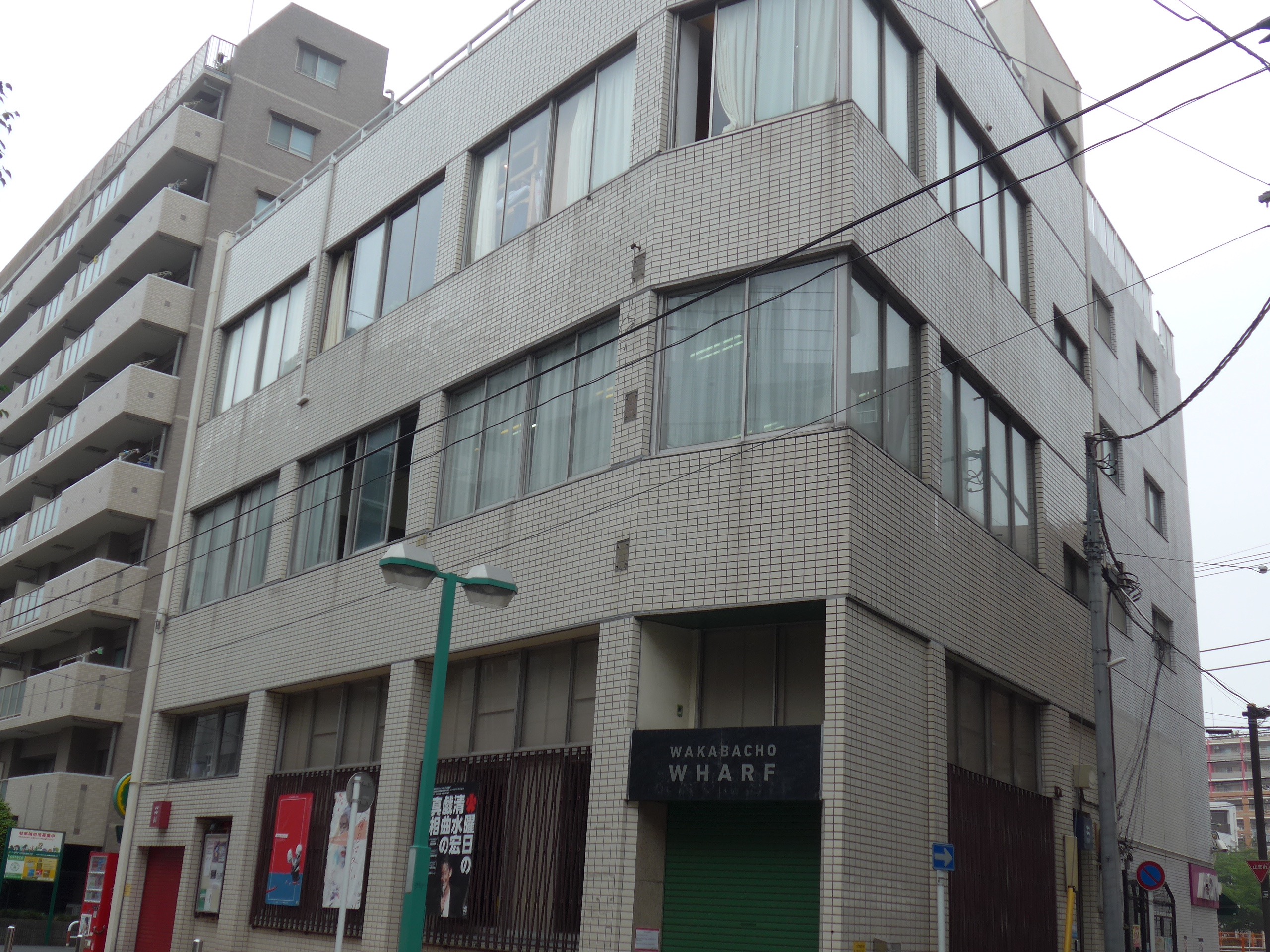 But before that.
Participants first face the challenge of "communication". English and Chinese interpreters will be prepared at the workshop, but in order for everyone to create a single work, it is necessary to fully use their time to understand each other. The story doesn't go away because I was in the room. I need to communicate with gesture gestures and smartphone translation software.
tent / uploads / 2019/07 / P1110201.jpg "alt =" "width =" 2560 "height =" 1920 "/> On the day we visited the rehearsal hall, a work by Mr. Hikaru Serizawa There was a shop and the theme was "Noh Movement". Students learn basic forms one by one, such as a unique standing posture and carrying (grip).
Since Noh is sometimes expressed as "the art of walking", learning this basic stance may mean approaching the spirit of Noh.

In the rehearsal room, English and Chinese words follow the instructor's words. What is surprising is the number of interpreters' words. Simply replacing words doesn't convey what the instructor is saying, so if you add supplements or other expressions, you will end up with more words. Of course, gesture gestures are also fully utilized.
No, interpreting is itself an art.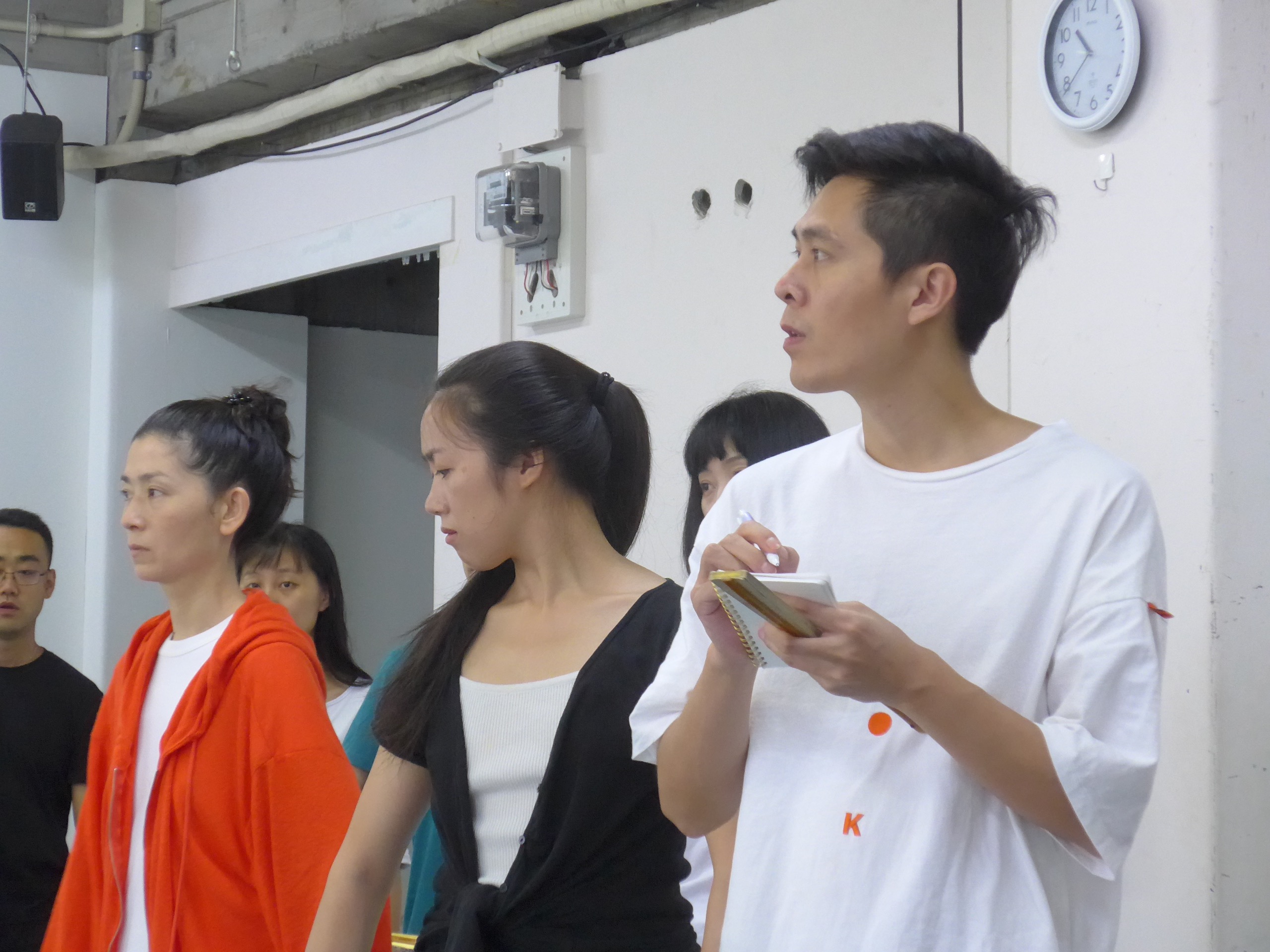 Questions from participants also fly in three languages.
Not only the language, but also the environment and cultural background in which you were born and raised. Still, the questions of the participating members are accurate, and I feel the enthusiasm to absorb in greed.

At the end, everyone will sing a verse from "Takaki".
"If you don't know what it means, you should first imitate by speaking out"That being said, it seems that its unique moderation has stimulated the participants' curiosity. When Mr. Serizawa took out his own copy of the book, everyone looked in curiously and the discussion was incandescent. Excited enough to exceed the time.

"Today I was always trying to convey the" form ", but at the end I asked questions about the Noh theater performance. I want to talk with them carefully while eating even with rice because there are only a few things that can be communicated in time. "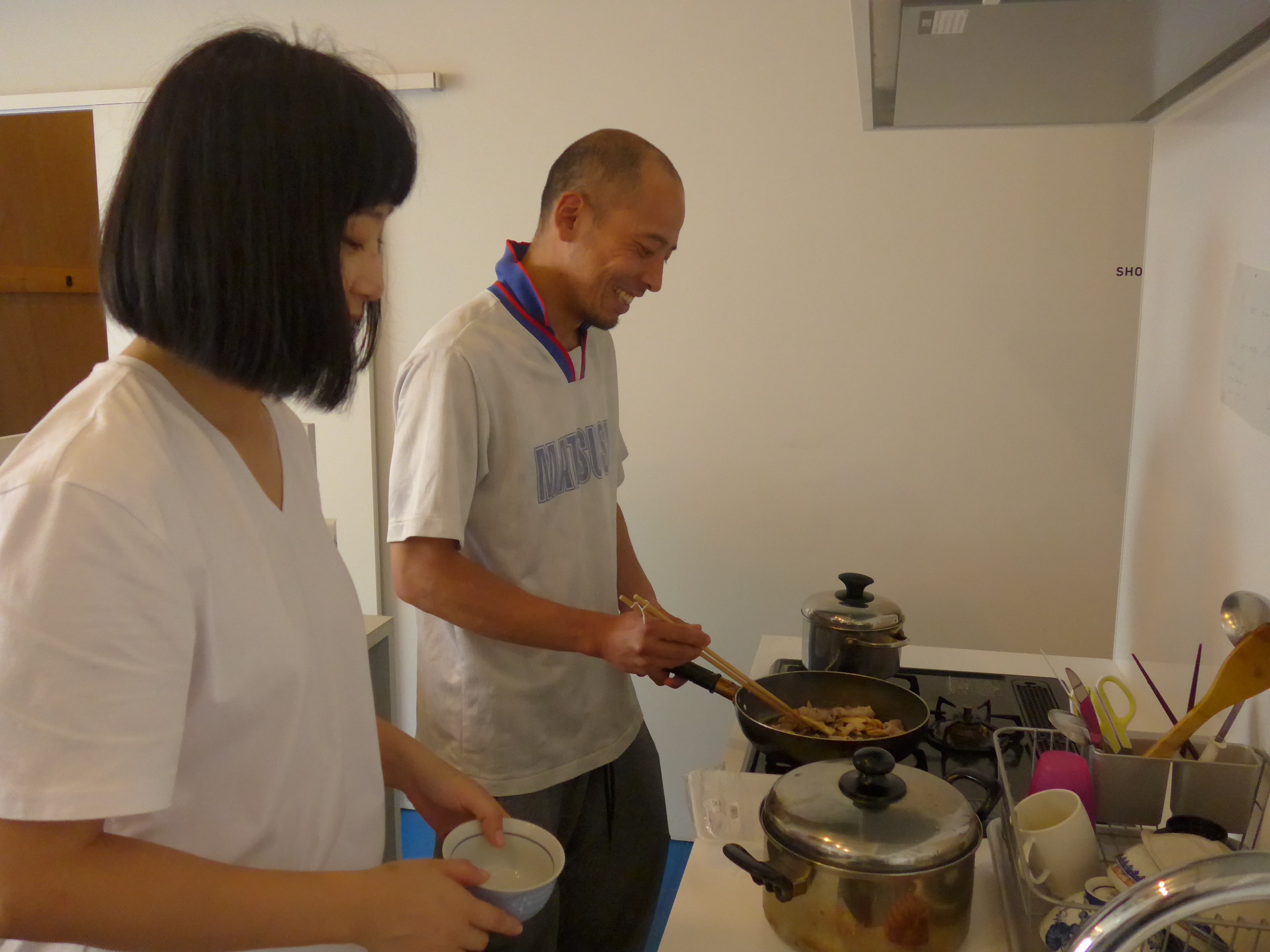 This is a view of the shared lounge lunch time. We spoke with Mr. Takaki Terakoshi (participant actor) who was making lunch.
"I have also participated in a workshop for a foreign director, but this is the first time that I feel so foreign. There is no doubt that you have a career, and it will be interesting because we will work together to create one piece that combines the humanity of everyone. "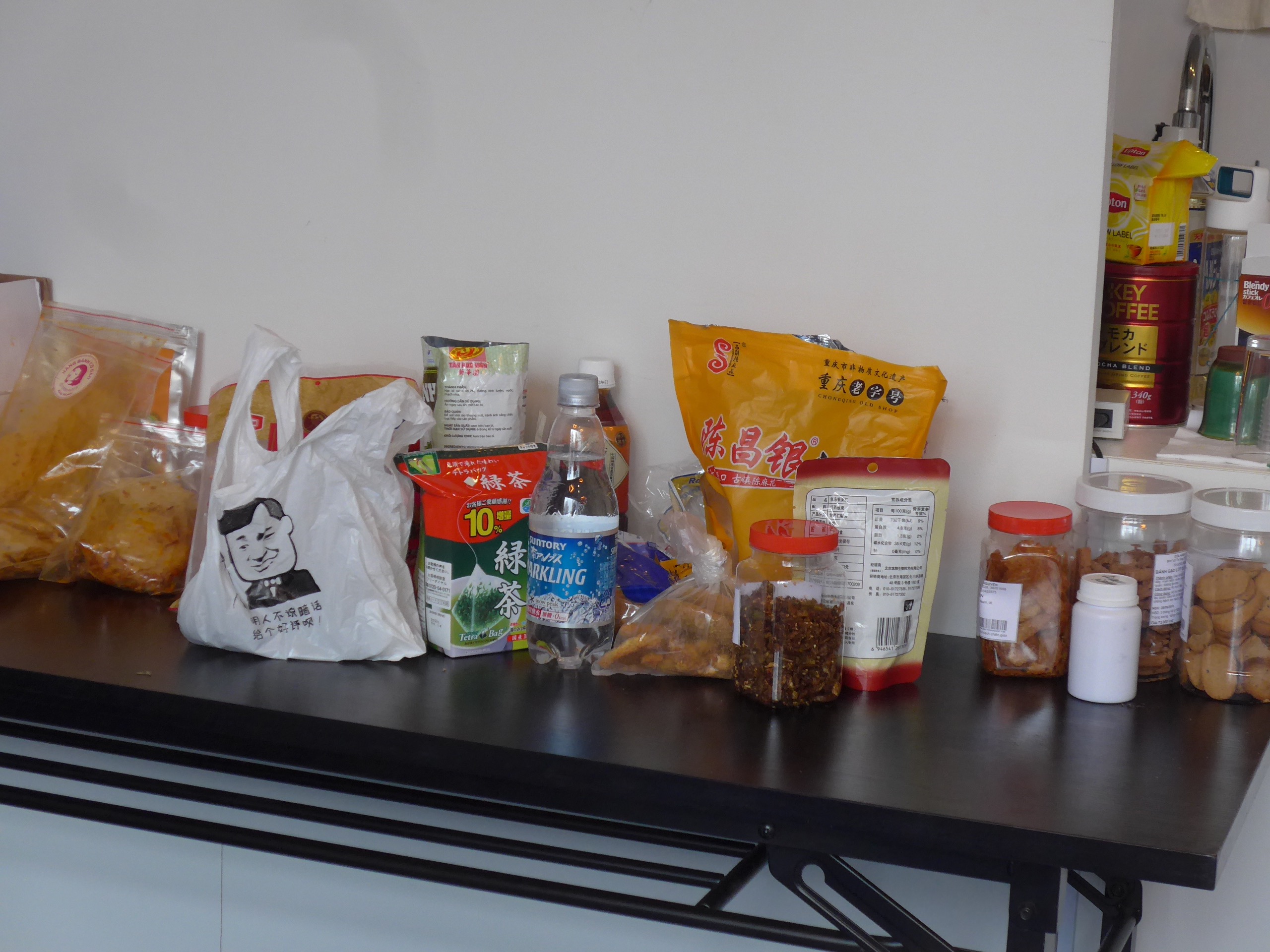 In the corner of the lounge is a mountain of "souvenirs" brought from each region. Here, there may be a hot night theater theory. Fly around there I imagined the variety of languages while looking at the package of sweets.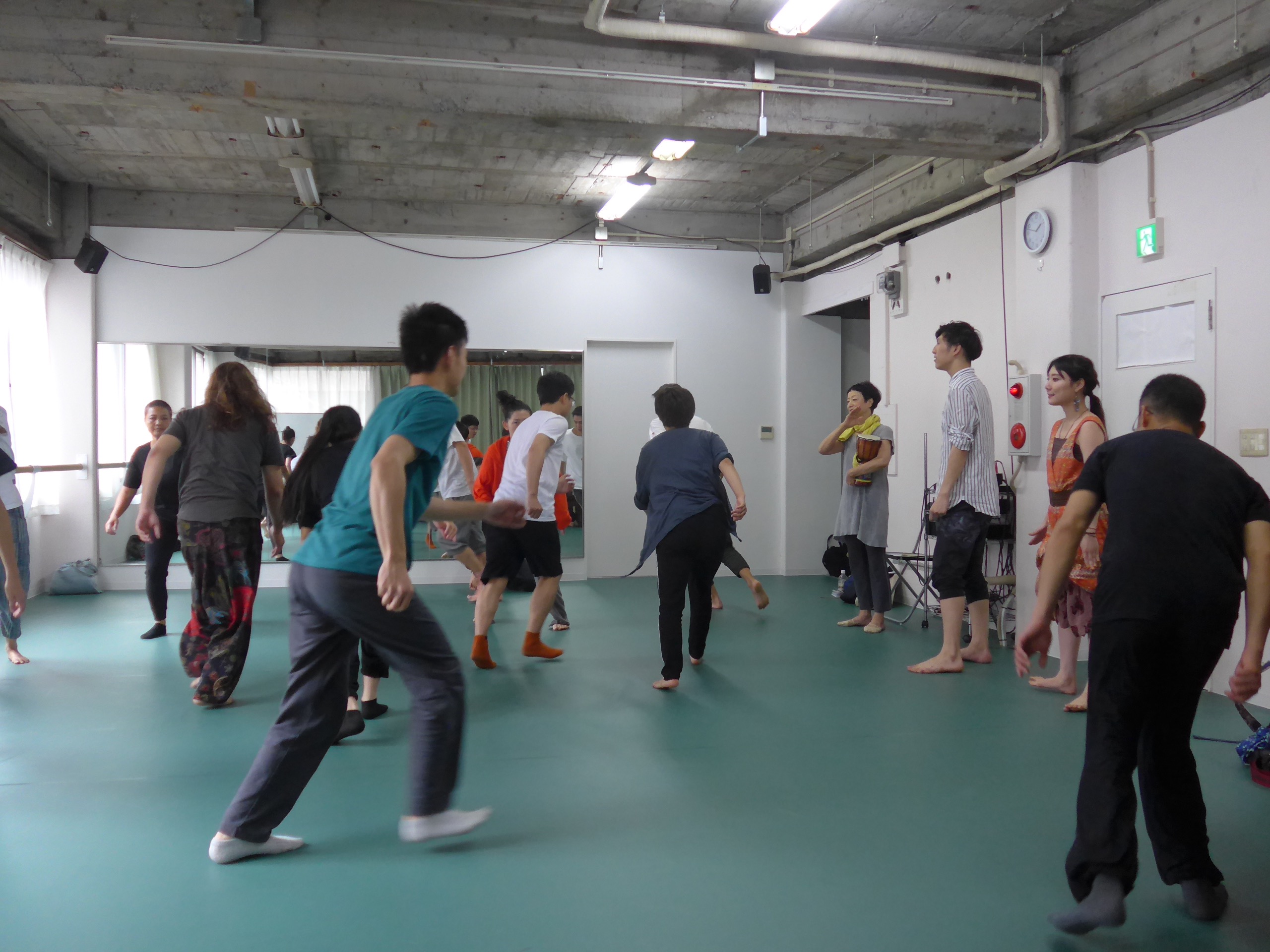 In the afternoon, a dance workshop by Keiko Takeya (dancer).
Training to move body joints and muscles to every corner is an essential subject for performers. The sense of creating each other's space by feeling the existence of each other is also indispensable for creating a work.
The workshop will continue after this. What kind of work will be created by collaborative creation that crosses the boundaries between language, customs, generation, genre, tradition and modernity?
I would like to confirm the answer on the stage where the curtain opens soon.
Wharf Workshop 2019 [People who came]
Date and time: August 2, 2019 (Friday) 19: 00/3 (Saturday), 4th (Sunday) 14:00
■ Venue: Wakabacho Wharf
■ Ticket price: Advance ticket 3,500 yen / same day ticket 4,000 yen
■ Inquiries: 045-315-6025 (Wakaba Town Wharf)
*For more informationf "> here !!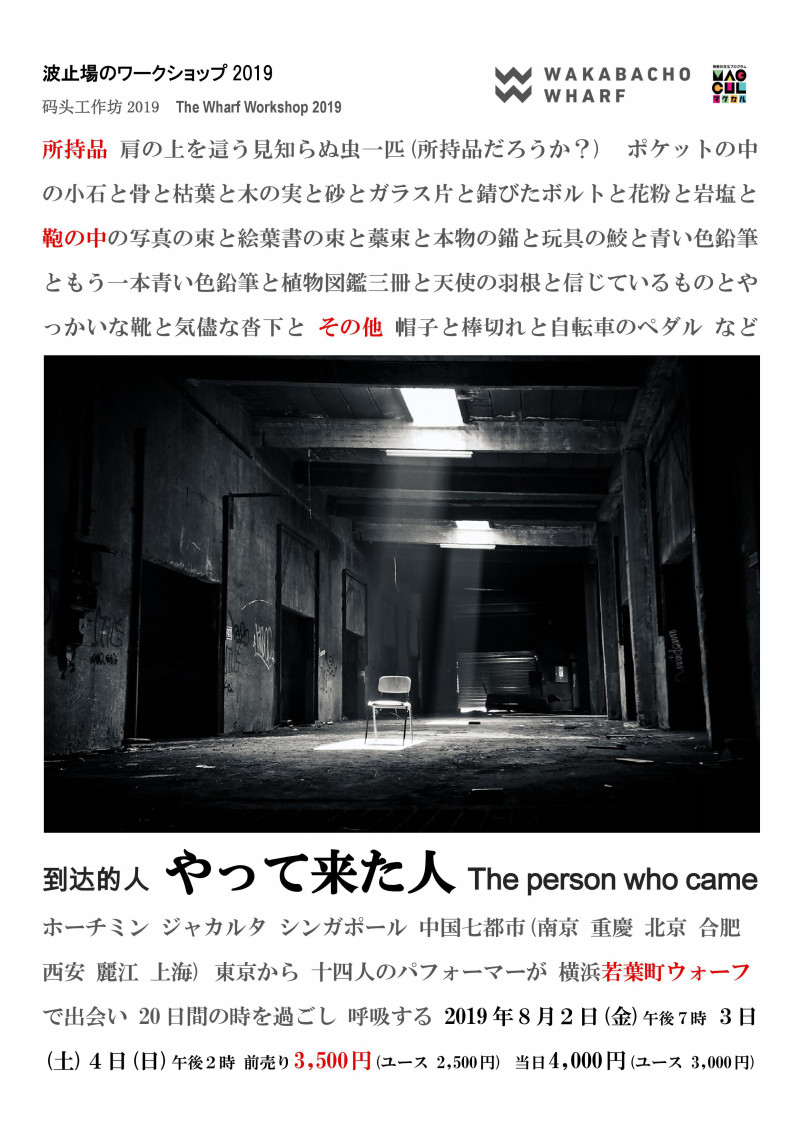 The downtown area of Yokohama, Wakaba Town. It becomes Isezaki Street, on the banks of the Ooka River, and this is a quayside for cross-border people. A 50-year-old building that retains the atmosphere of the Showa era. "Hotels are not just boring", "Studios are boring only in studios", "Theatres are boring only in theaters"…

Theater with lodging
Studio with theater
Inn with studio

As an art facility born in 2017. In addition to theaters and studios, there are accommodations for everyone.

Address

3-47-1 Wakaba-cho, Naka-ku, Yokohama, Kanagawa

TEL

045-315-6025

Map