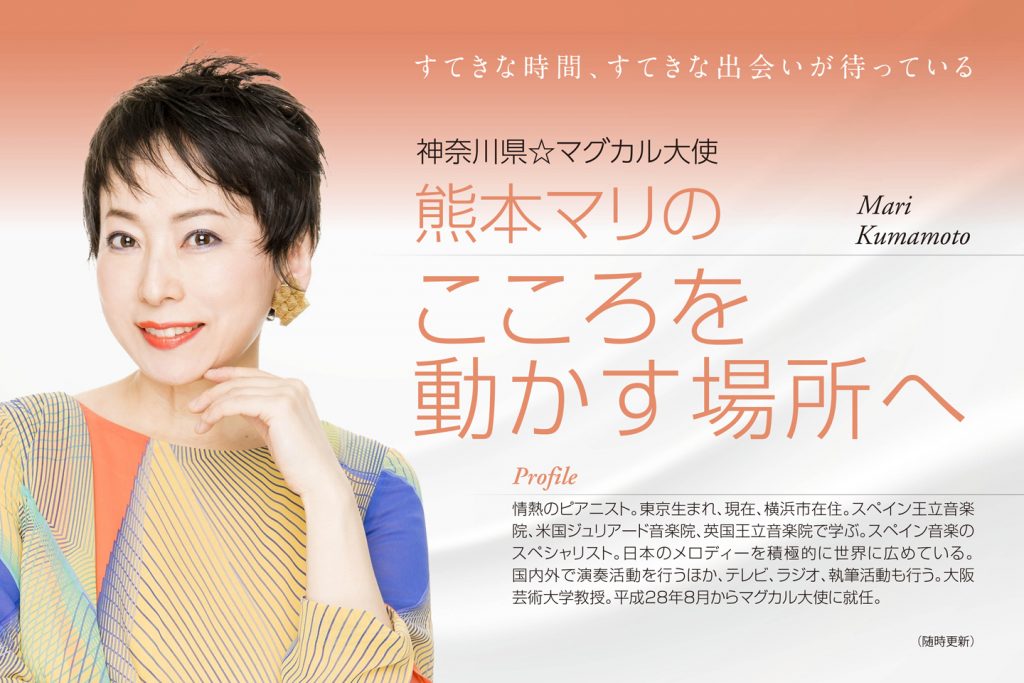 Today I went to the Kanagawa Museum of Modern Literature for the first time.
It is within walking distance from Yokohama and Yamate Port View Hill Park, and is a very beautiful and relaxing place. The greenery visible from the window was in full bloom with its healing power.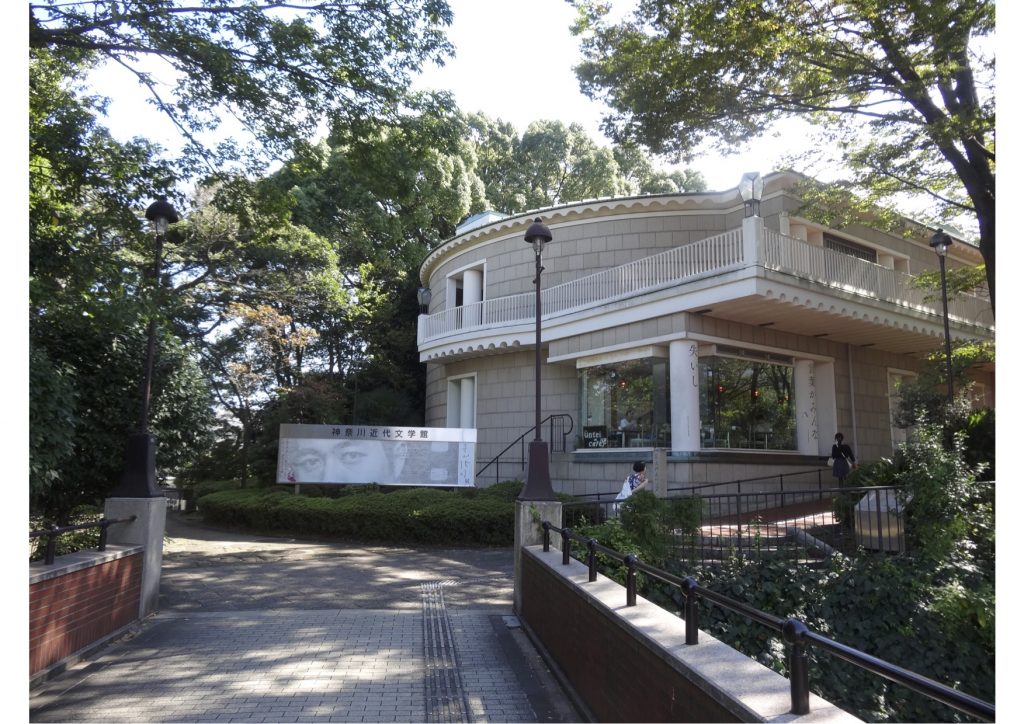 The purpose of my visit this time was the Shuji Terayama exhibition, which is being held from September 29th to November 25th. We were guided by a staff member from the Exhibition Department.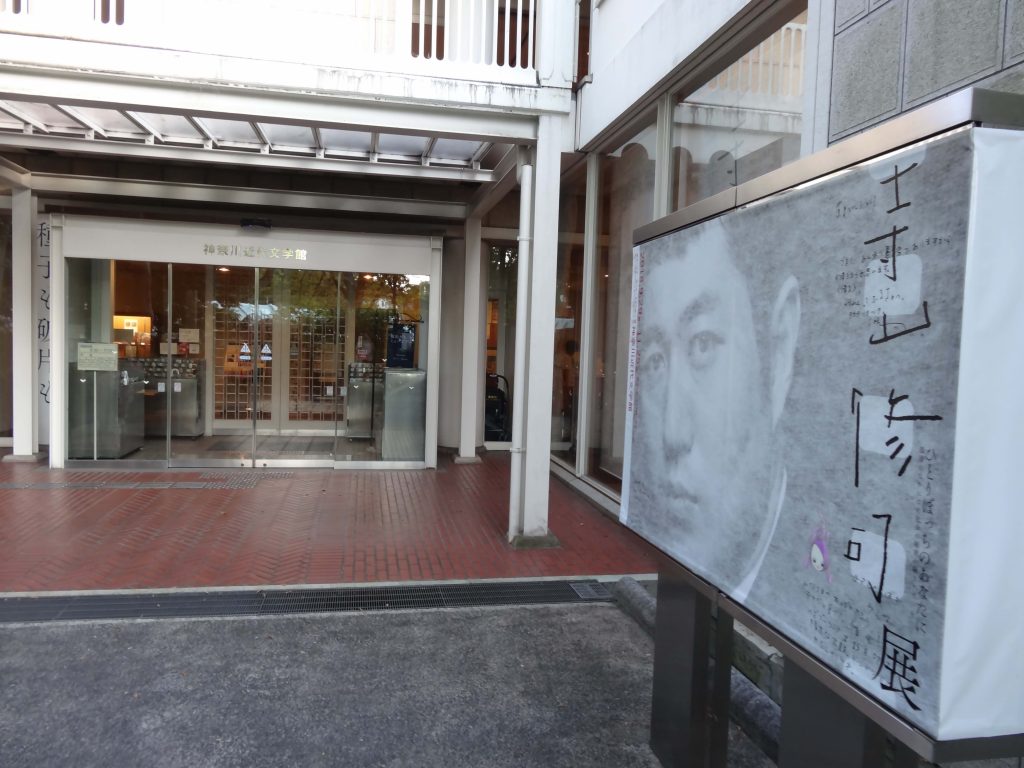 The exhibition room is dimly lit to match Shuji Terayama's atmosphere. Letters drawn on stones are placed on the floor as objects, and cloth with photographs printed on it hangs from the ceiling. This is an exhibition where you can truly feel the spirit of Shuji Terayama.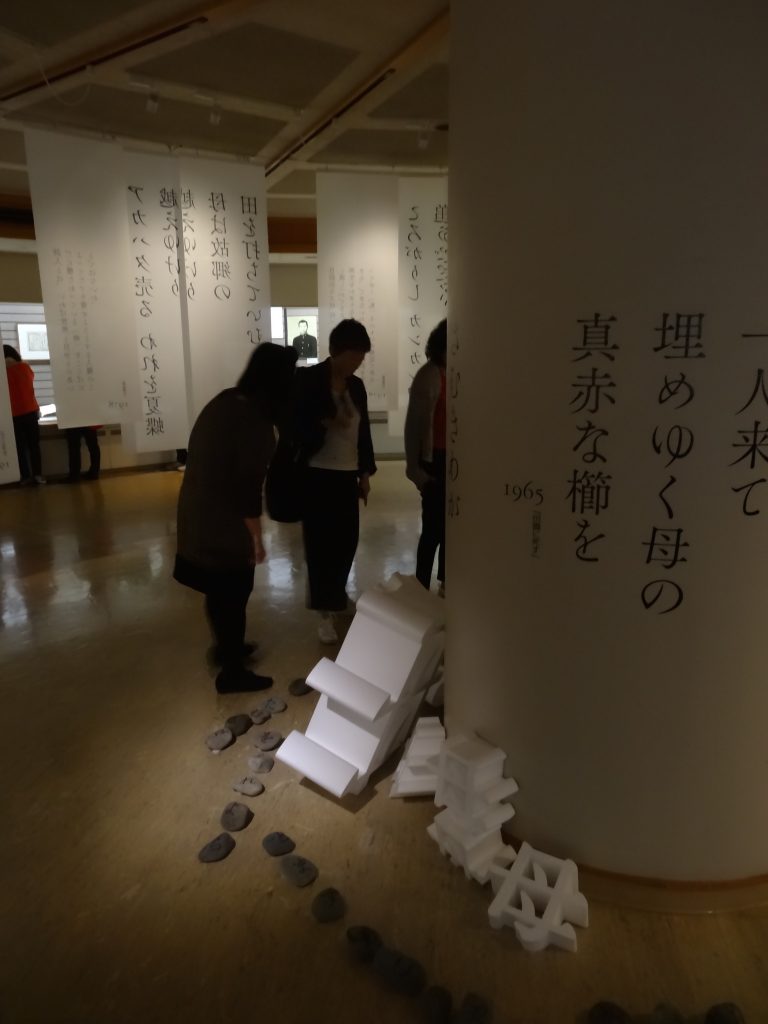 While looking at the exhibits, I was surprised to learn that he was very active and active from a young age, and was also good at drawing. My image of Shuji Terayama has always been dark and introverted...
It was also impressive to see how each ``character'' was artistically expressed as a shape. He also said that he had a very special relationship with his mother from an early age, and the two of them often did "mouth exercises" together. They seemed to be having fun pronouncing the words while playing with them. Perhaps he has been pronouncing letters since he was a child, and has been able to perceive them as if they were music.

He was also a radio caster when he was young. He also directed Bartók's operas, and as a cultural figure of the time, he actively took on challenges in various fields!
I made many discoveries at this exhibition today.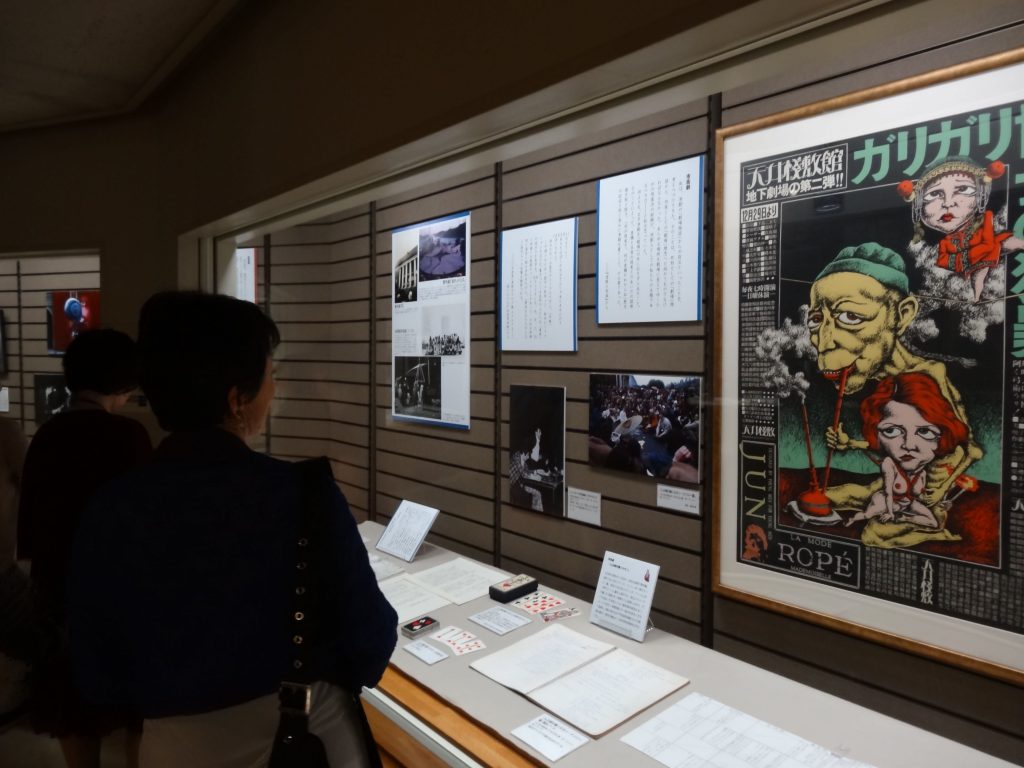 The importance of writing, communicating, and recording in your own handwriting. I thought that was a meaningful message that would be passed on to the next generation. The things in front of me, the events, the people I meet. The accumulation of these daily routines gives me the power to come up with ideas. I once again thought that playing letters and musical notes moves people's hearts.
Please come and visit this exhibition.
Kanagawa Modern Literature Museum
Special exhibition "Shuji Terayama: For you who are alone"
Exhibition period : Until November 25th (Sunday)
Opening hours : 9:30-17:00 (Admission until 16:30)
Closed : Mondays
Venue : Kanagawa Modern Literature Museum 2nd and 3rd Exhibition Rooms
Admission fee : General 600 yen (400 yen), 300 yen (200 yen) for those over 65, under 20 and students, 100 yen for high school students, free for junior high school students and under
*Figures in parentheses are group rates for 20 or more people.
*Free admission for those with a physical disability certificate, love notebook, rehabilitation notebook, or mental disability health and welfare notebook (please contact us for details)
*For more information
https://www.kanabun.or.jp/